Gary Clark Jr. w/ Fantastic Negrito
Greek Theater, Berkeley
September 28, 2019
Photos by Paul Piazza
Gary Clark Jr and his band played the Greek Theatre recently on autumn's first cool Saturday night. The weather was just about right for Clark who has a somewhat aloof stage presence and prefers communicating with his guitar over talking to the audience. That seemed to be just fine with most in attendance who were expecting to see just that happen.
The band are out on the road promoting Clark's latest album, This Land, and he played a healthy amount of tracks from the solid album. Oddly, he didn't play the title track, which was a little puzzling to some, since it's so defining to what the album is about. He played ten of the album's fifteen tracks during this show.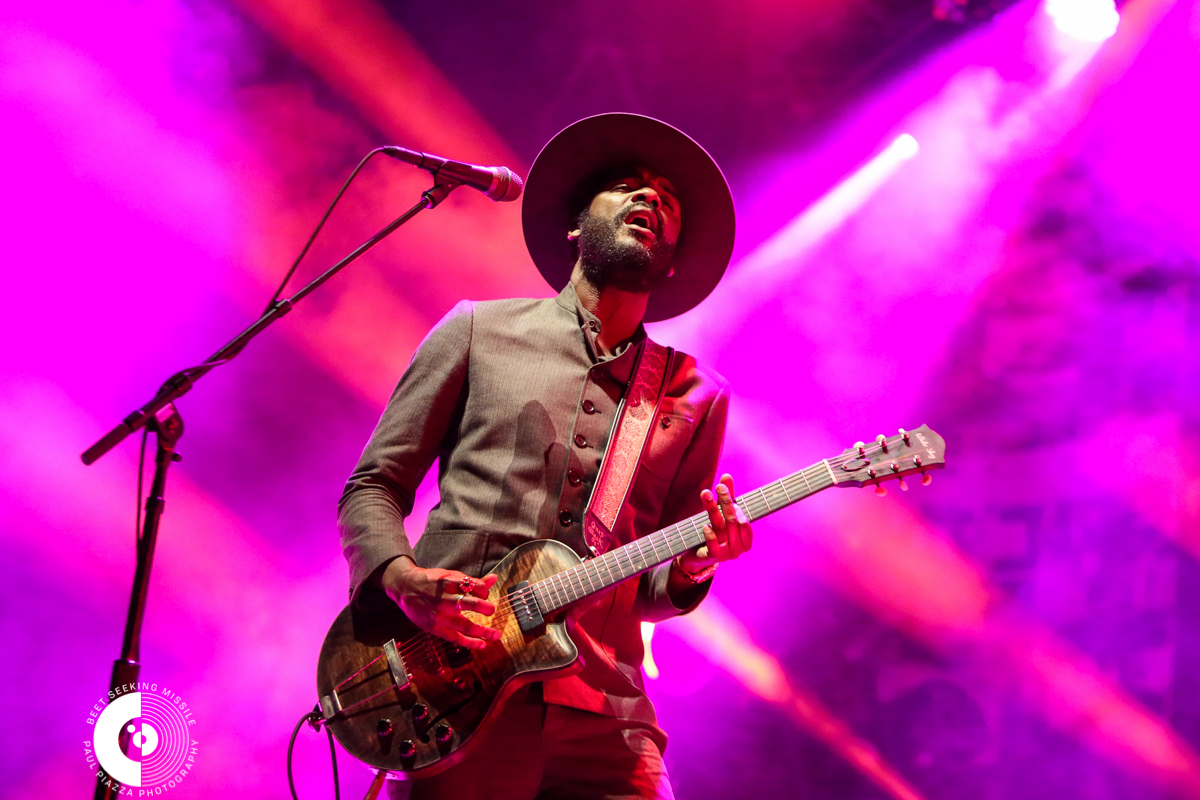 Regardless, Clark showed up with his band, a solid quartet of experienced Austin musicians who know how to bring a variety of sounds and textures. Ironically, three of the four band members are named Jon, Johnny and Johnny. That leaves second guitarist Eric Zapata to stand out in the name department, which he does. He also stands out as a killer rhythm player who traded a few ripping leads with Clark as the show progressed.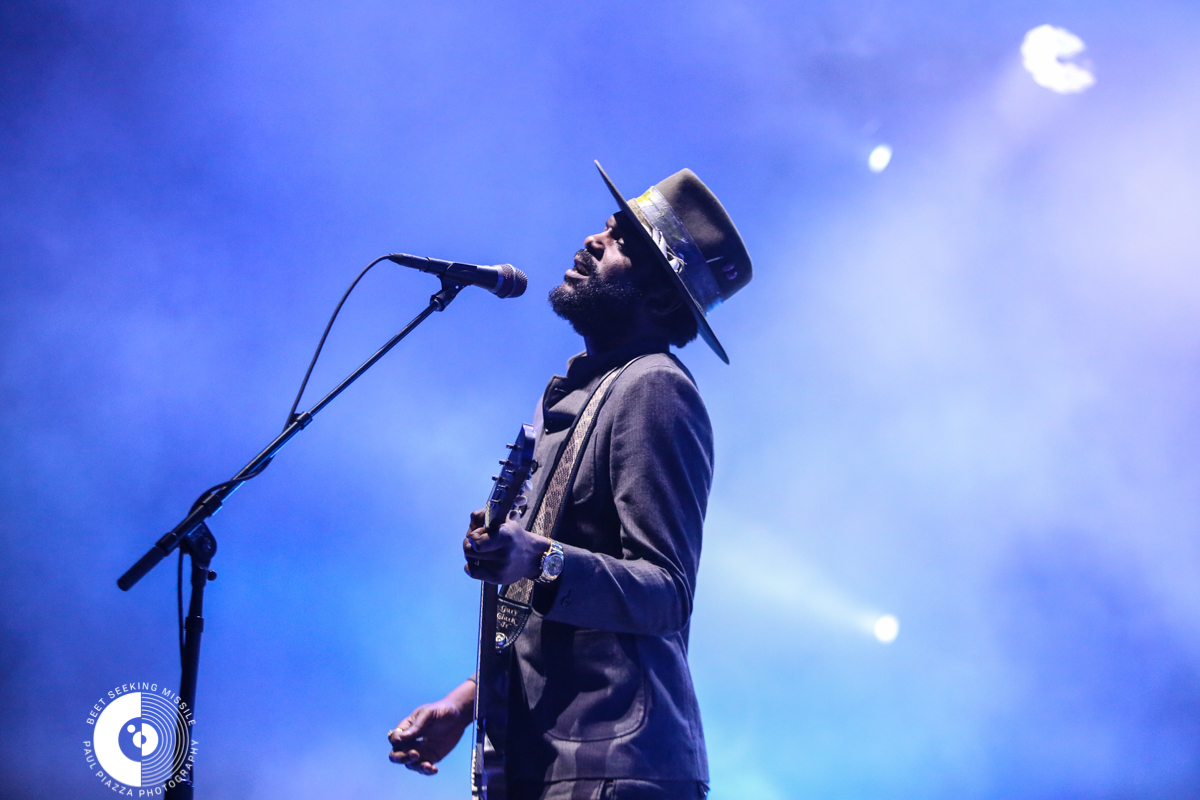 Johnny Radelat on drums was hitting 'em with ferocity all night with his savage style and bassist Johnny Bradley, who stood behind his amps, was rocking away right next to him. Radelat joined keyboardist Jon Deas on backing vocals on a few tunes and surprisingly, during the early part of the show, their timing was a little off. That improved as the show went on.
Deas played a pretty wild, percussive keyboard solo late in the show. He's the newest member of Clark's touring band and This Land was the first record he's played on with the group. He seems like a really good fit.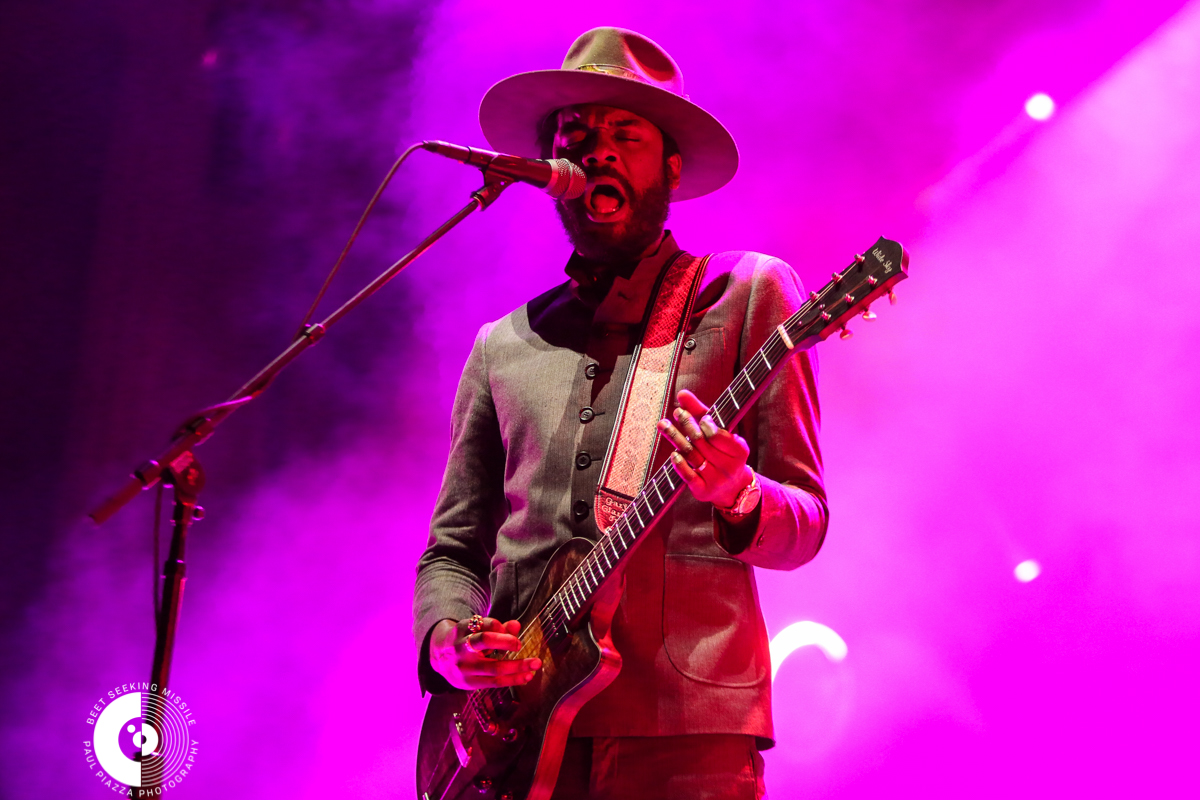 Clark gave the Berkeley crowd plenty of what they wanted when it came to guitar. He has shared the stage with old-timers like Eric Clapton, Buddy Guy and B. B. King. Clark's style is a cocktail of blues, rock, soul, and R&B. He plays with heartfelt phrasing and lots of fuzz and a distinctive range of distortion. He kept dishing out the big sounds and the crowd wanted more. He closed a strong set with an encore of the Beatles "Come Together" that sounded like what would happen if Black Sabbath had gotten ahold of the song.
The night's opening act was a big surprise for this crowd. Original opener Michael Kiwanuka was too sick to play the gig, so local hero Fantastic Negrito got the call and responded with a set that floored the crowd with its manic energy. A self-proclaimed recovering narcissist, Fantastic Negrito worked the boards with a manic street-preacher rap that had the audience up and on their feet early in the night.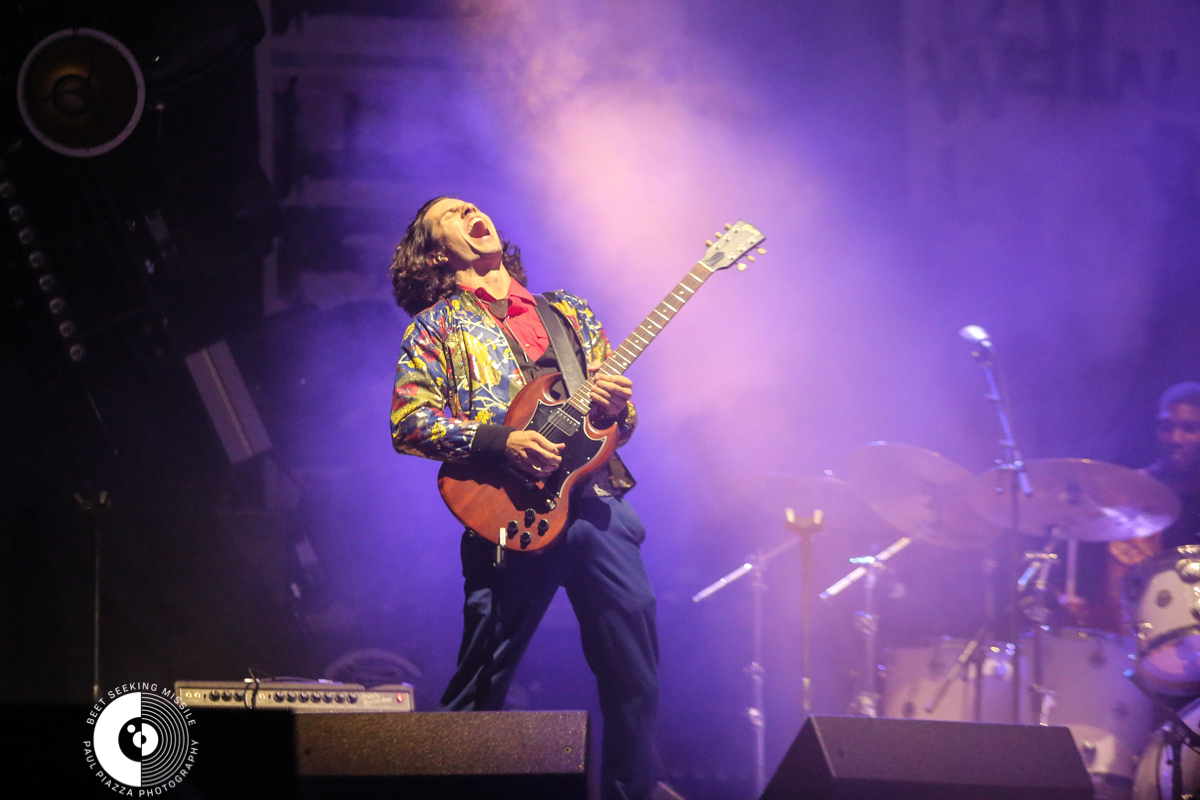 This was the first time many in the crowd had seen the two-time Grammy winner from Oakland and they came away quite impressed. Also impressive was the band's new guitarist Paul Martin Sounder, who took a few opportunities to flex some hot leads on his Gibson.
With the Grammy winning opener and Clark, who also captured an award in the traditional R&B category in 2014, it's easy to see more of these trophies going on the shelves for these two in the future. But in the now, both seem to be doing exactly what they want to do without worrying about validation from anyone other than their peers and fans.
Gary Clark Jr:
Setlist: Bright Lights | What About Us | I Walk Alone | Feed the Babies | Got to Get Up | Feelin' Like a Million | You Saved Me | When I'm Gone | Our Love | I Got My Eyes on You | Gotta Get Into Something | Low Down Rolling Stone | Pearl Cadillac || The Guitar Man | Come Together(The Beatles cover)
Find out more about Gary Clark Jr on his website.
Fantastic Negrito 
Setlist: Bad Guy Necessity | A Long Long Road | Scary Woman | A Cold November Street | Hump Thru the Winter | An Honest Man | Lost in a Crowd | Transgender Biscuits | In the Pines (Oakland) | Plastic Hamburgers | Bullshit Anthem
Check out Fantastic Negrito here.