Duff McKagan
Great American Music Hall
June 14, 2019
Photos by Raymond Ahner
Having just released his second solo album entitled Tenderness, Guns N' Roses bassist Duff McKagan has recently been out on the road with outlaw country giant Shooter Jennings in support, with Jennings' band backing him up during his set. The pair recently stopped off at the Great American Music Hall in San Francisco for an intimate evening of country-inspired music.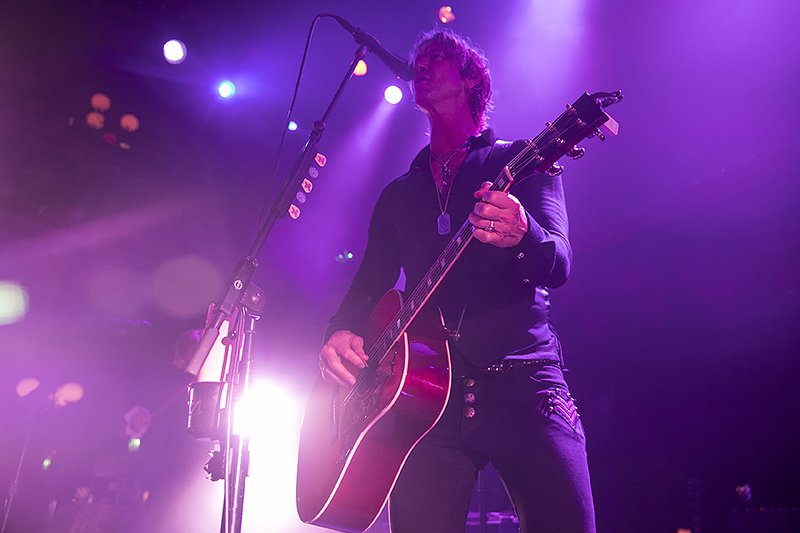 McKagan has an impressive resume that goes way beyond GNR. He formed Neurotic Outsiders, with Steve Jones of the Sex Pistols and John Taylor of Duran Duran when GNR was taking some time off. Around the same time, he reformed his pre-GNR punk band 10 Minute Warning. From there, he went on to play with members of Black Flag, Burning Witch, Stone Temple Pilots, and, of course, GNR. McKagan even played briefly in Jane's Addiction and Alice in Chains, and, more recently, the Hollywood Vampires.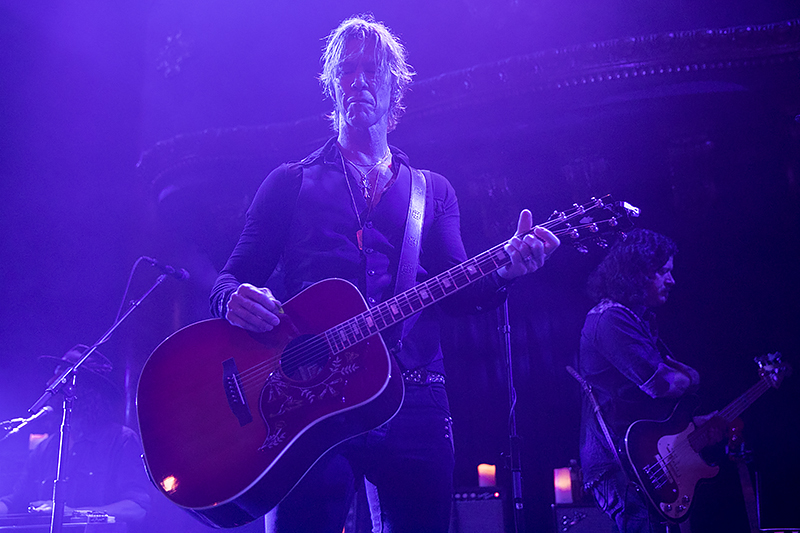 Duff McKagan took the stage with an acoustic guitar and Shooter and his band backing him up, and opened his set with the Guns N' Roses song "You Ain't The First." From there the seventeen-song set was a mixture of covers, more Guns songs, and highlights from his new album. And it was quite a night.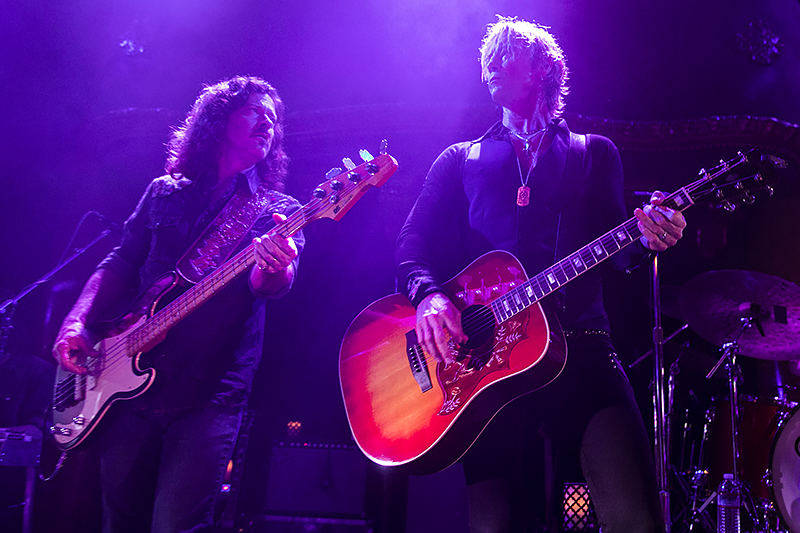 Highlights from his new record included "Chip Away," "Cold Outside," and "Don't Look Behind You," all of which had an almost stripped-down feel. After a cover of The Clash's "Clamp Down" and Guns N' Rose's "Dead Horses," Duff and his band for the evening wrapped up their set with one final cover, Mark Lanegan's "Deepest Shade."
Shooter Jennings and his band kicked the evening off with an eleven-song set that far transcended the outlaw country music that he is known for. With a four-piece band backing him, including a violinist,  they opened their set with "Bound Ta Git Down," off of his newest studio record, Shooter.
At times Shooter and his band had almost a country meets psychedelic feel, most notably during "Denim and Diamonds" and "White Trash Song."  The band played a handful of other songs from the newest release, including "Fast Horses and Good Hideouts," and "Rhinestone Eye's," before closing their set with a cover of David Bowie's "Rock and Roll Suicide."
Check out Duff McKagan on his website.    http://www.duffonline.com/
Find out more about Shooter Jennings here.    https://shooterjennings.com/