Clusterfest
Bill Graham Civic Auditorium
June 21-21, 2019
Photos by Dana Jacobs
Clusterfest, San Francisco's hometown comedy festival, recently wrapped up its third year taking over Civic Center Plaza and the Bill Graham Auditorium. After two years of powerhouse lineups, the first-of-its-kind festival certainly had some big shoes to fill. With the likes of Amy Poehler, John Mulaney, and Patton Oswalt on the bill, Clusterfest did just that. Despite some noticeable organizational stumbles, Clusterfest remained a success thanks to its mix of well-known and fresh-faced talent.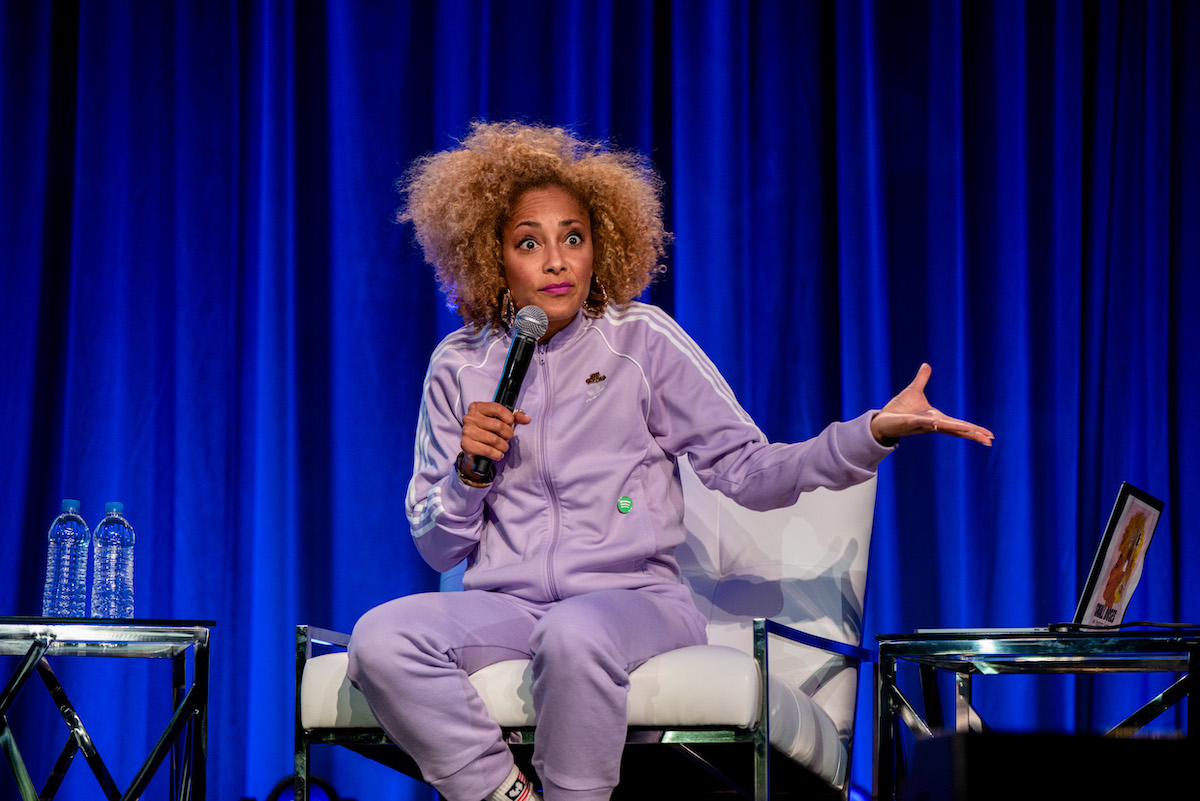 This year's headliners drew the large crowds we've grown accustomed to at Clusterfest. Friday brought Amy Poehler for two events, both a candid conversation with Fred Armisen and a headlining act that night. Friends and SNL costars Poehler and Armisen discussed her film Wine Country, while during Poehler's solo set she recounted the story of an Australian lesbian couple who had gotten engaged backstage. John Mulaney was the clear draw (as well as the cause of organizational chaos) on Saturday. Anticipating the demand, Clusterfest scheduled two back-to-back sets for the comedian's second year at the festival. For the crowds who managed to snag a seat, Mulaney brought his masterful comedic timing and absurdist stories to delighted fans. Closing out the festival was Patton Oswalt. Some fans had waited in the auditorium all day for his set, and he certainly did not disappoint. He spoke of his years living in San Francisco as a young comic, and managed to joke about both Denny's and fetal alcohol syndrome in the same riff.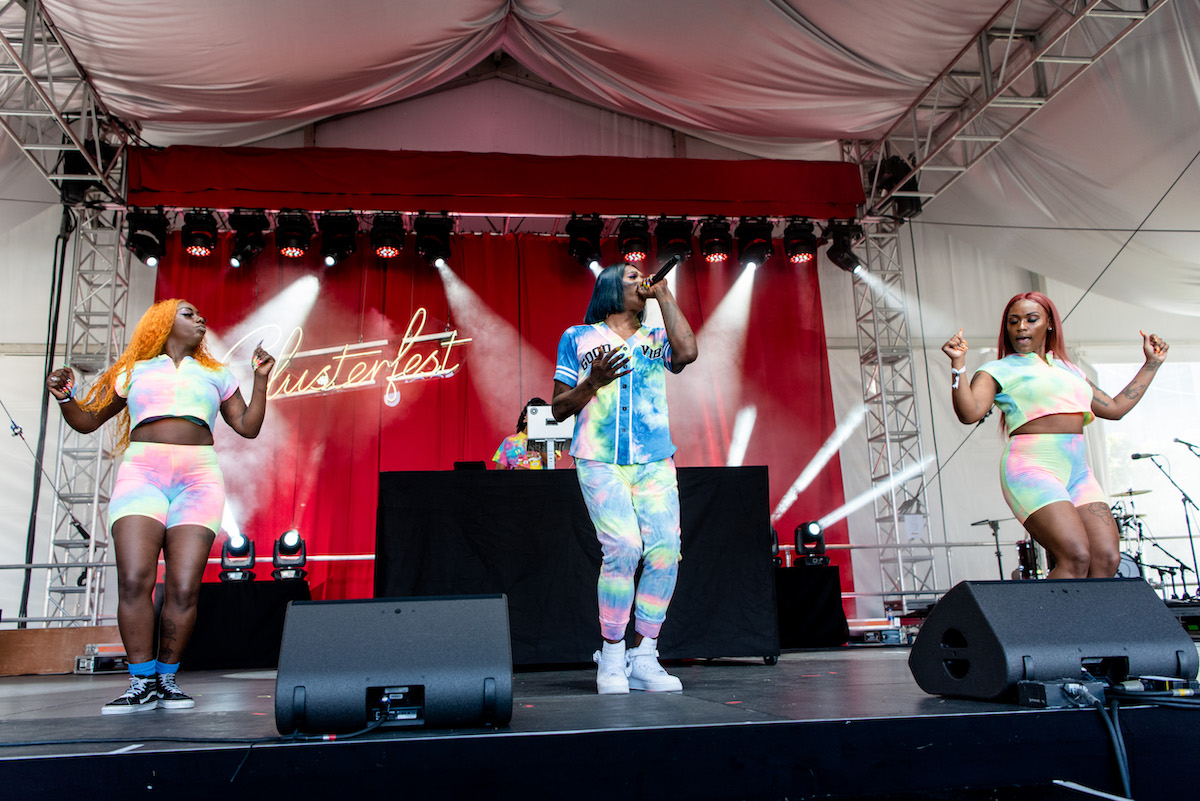 Lineups throughout the weekend were refreshingly diverse. Women, people of color, and LGBTQ+ representation could be seen across the stages. Many larger comedians chose non-white and non-straight openers, a fitting choice for the city's Pride week. Performers like Tig Notaro and Issa Rae were just a few of the more established acts added to the festival's array of talent. For a genre marred with lack of representation and recent scandal, Clusterfest kept the comedy for everyone. Getting Curious, Jonathan Van Ness's podcast, opened Saturday with a panel of impressive (for the industry) diversity, with Van Ness as the only white man onstage. The Queer Eye host was his effortlessly charming self, making the performance more of a conversation between friends. In fact, the panel was made up of arguably the best rising talent present at the festival.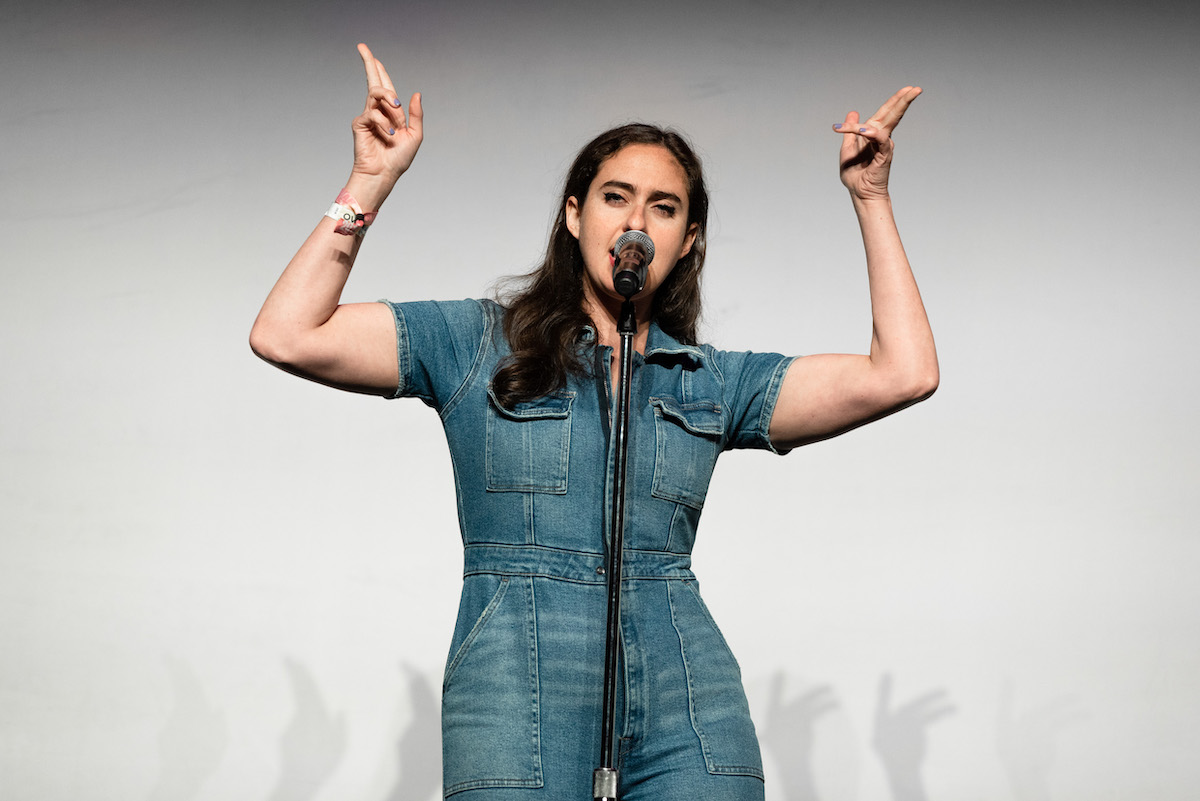 Van Ness's guests – Jaboukie Young-White, Ayo Edebiri, Julio Torres, and Catherine Cohen – were part of Clusterfest's focus on up-and-coming comics. The fresh faces shined throughout the weekend. Jaboukie Young-White (currently a correspondent for The Daily Show) recounted how he managed to get a mugger to let him keep his phone during a robbery out of sheer exasperation. Ayo Edebiri was endlessly charming throughout every appearance onstage, and Julio Torres held his own opening for the weekend's headliners. The audience for Catherine Cohen delighted in her signature comedy-cabaret show, including songs about needing men to treat her terribly in order to be attracted to them. Handfuls of other rising comedians (including Quinta Brunson, Will Miles, and Langston Kerman-to name a few) performed throughout the weekend, and these four standouts prove that Clusterfest will have plenty of talent to choose from for future lineups.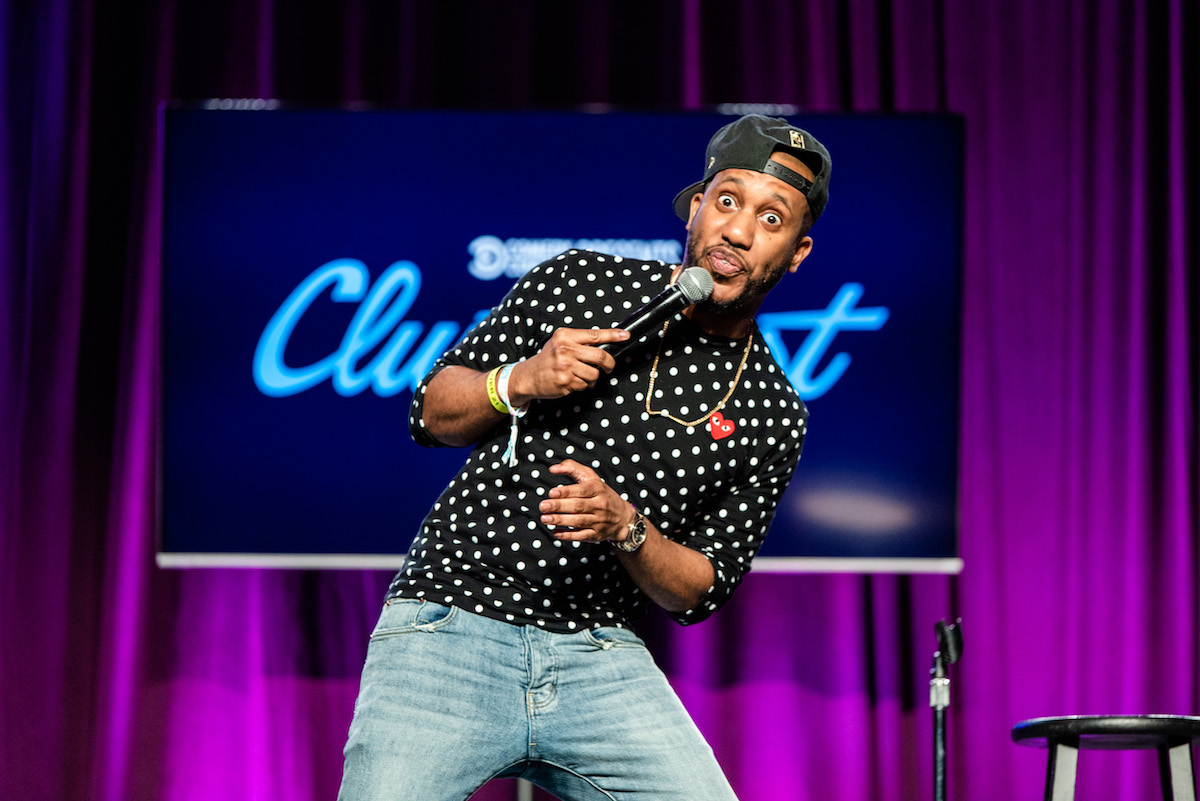 Podcasts made a strong showing at Clusterfest. Beyond Getting Curious, shows like Amanda Seales's Small Doses, Disgraceland, Good One, and My Favorite Murder drew enthusiastic crowds throughout the weekend. The true crime giant My Favorite Murder was especially popular, with fans arriving at the Bill Graham stage at 2PM to ensure a seat for the podcast show five hours later. Special guest Patton Oswalt joined Georgia Hardstark and Karen Kilgariff to recount the story of the unidentified San Francisco serial killer of the '70s.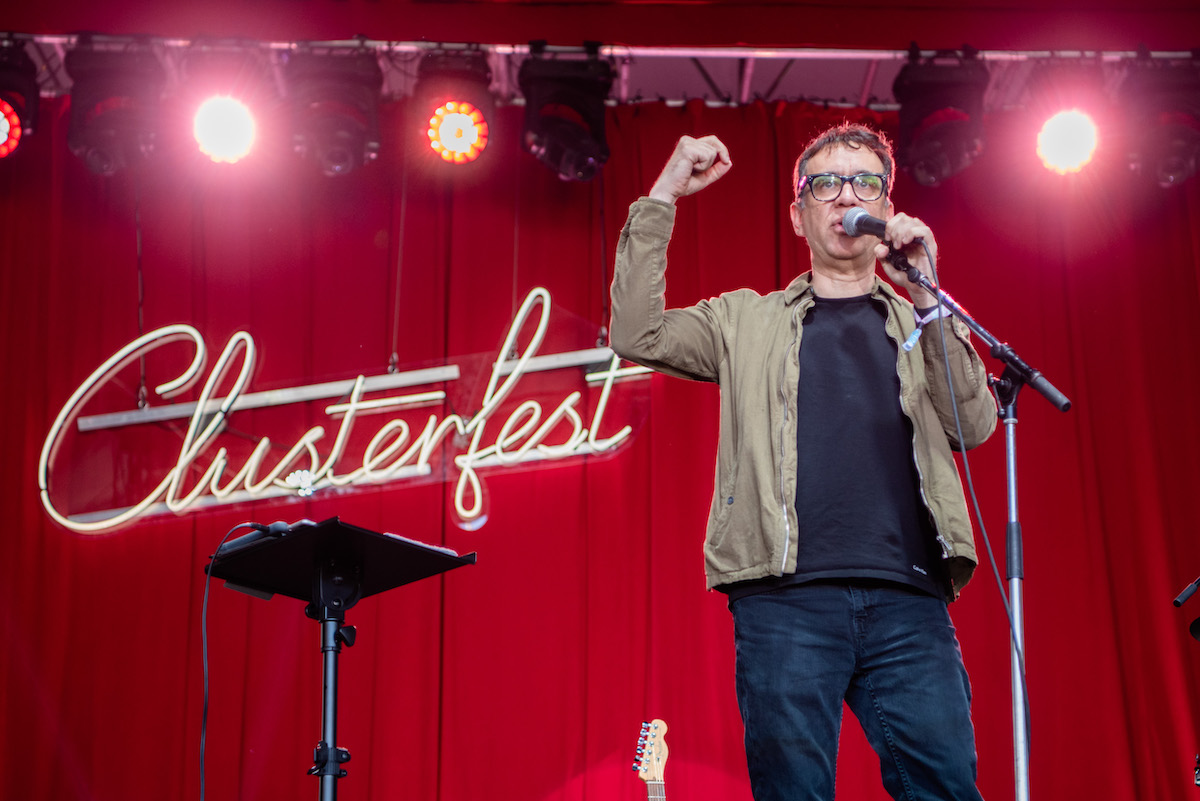 As always, Clusterfest brought several installations to Civic Center Plaza. The Seinfeld set was ever-popular, including a replica of Jerry's apartment. Also well-attended was a collection of replica sets from The Office, including iconic props from the popular show's run. In place of last year's Paddy's Pub from It's Always Sunny In Philadelphia was the Drunk History Pub, showcasing unseen stories from the show and hosting karaoke throughout the weekend.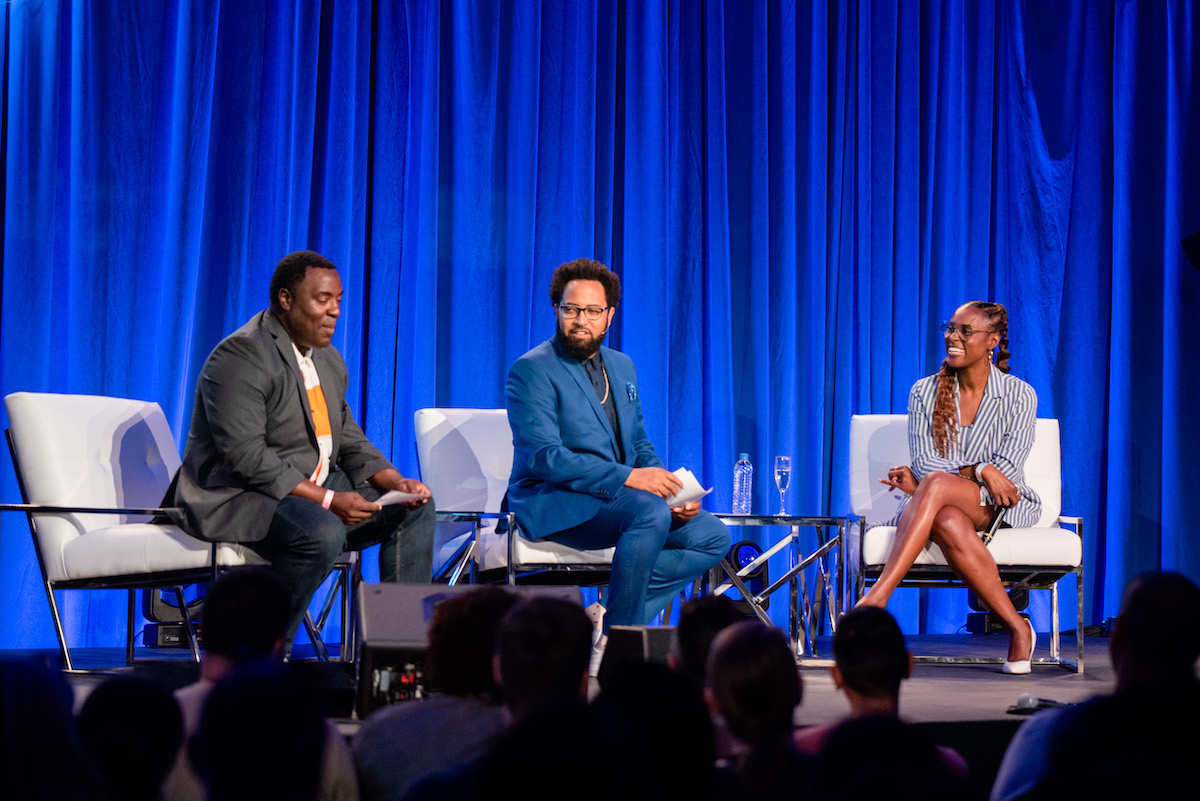 This year marked a notable change for Clusterfest, with a lineup shift away from music acts. While some bands did perform, a marked contrast was present between the few smaller-scale acts this year and names like T-Pain and The Lonely Island at last year's festival. Clusterfest has flaunted its distinct lineups focusing on both comedy and music, but this year felt different. This year's change was an interesting choice, and presents an intriguing question to watch for with next year's lineup.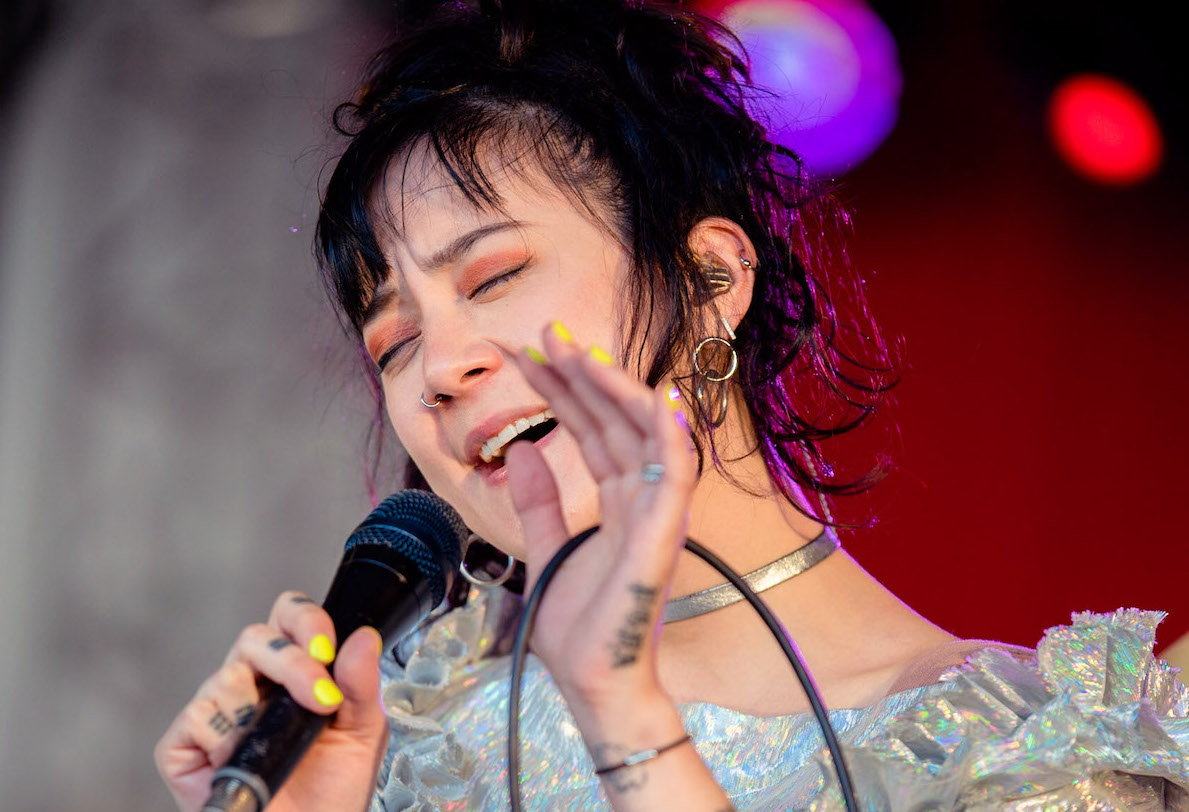 Of the musical acts present, Japanese Breakfast was a clear standout. The project of indie-rock songstress Michelle Zaulner was energetic and charismatic, commanding the stage from the very start. Zaulner's oversized reflective dress was a perfect match for her eccentric, unbothered style of performing. At the conclusion of one song, she matter-of-factly said "that song was called "Road Head." And it's about road head."
Any large-scale festival will have logistical challenges. Take an event typically spanning miles of land and squeeze it into a few city blocks, and those challenges are even more difficult to address. Clusterfest's organizers made some notable changes from last year's set-up, with varying results. This year brought a new reservation system, streamlining the process of sets at the festival's smaller stages (if you could get the app to work). No such system existed for the Bill Graham stage, and the auditorium was not cleared out between sets. This led to some frustrated fans, particularly on Saturday, and even prompted organizers to send an alert through the festival app that many in line for John Mulaney would likely not see his first show. With 45,000 attendees and 8,500 seats at Bill Graham, Clusterfest organizers have yet to find a way to accommodate the large, eager crowds.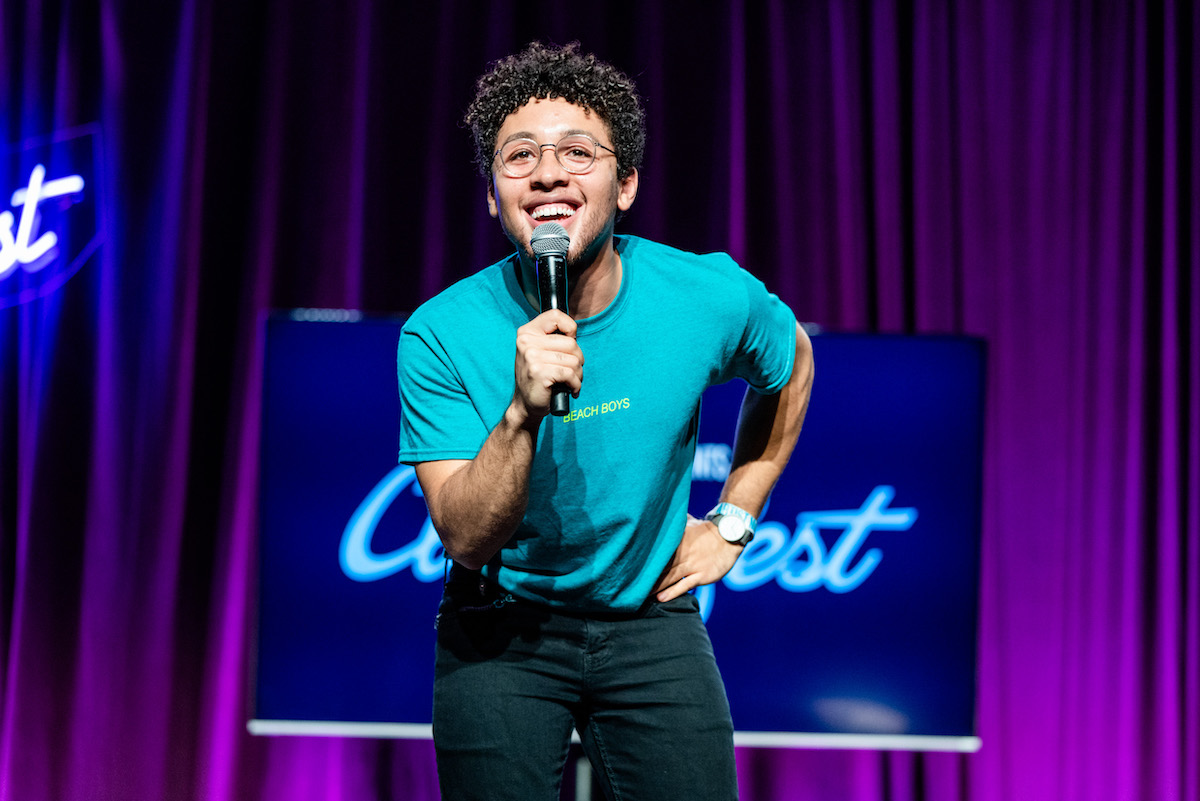 Another change from the past two years was in layout. Rather than a large stage facing city hall, the ironically named Colossal stage was down-sized and offset near Larkin street. With fewer interactive installations than the first two years, this left the outdoor area feeling rather sparse.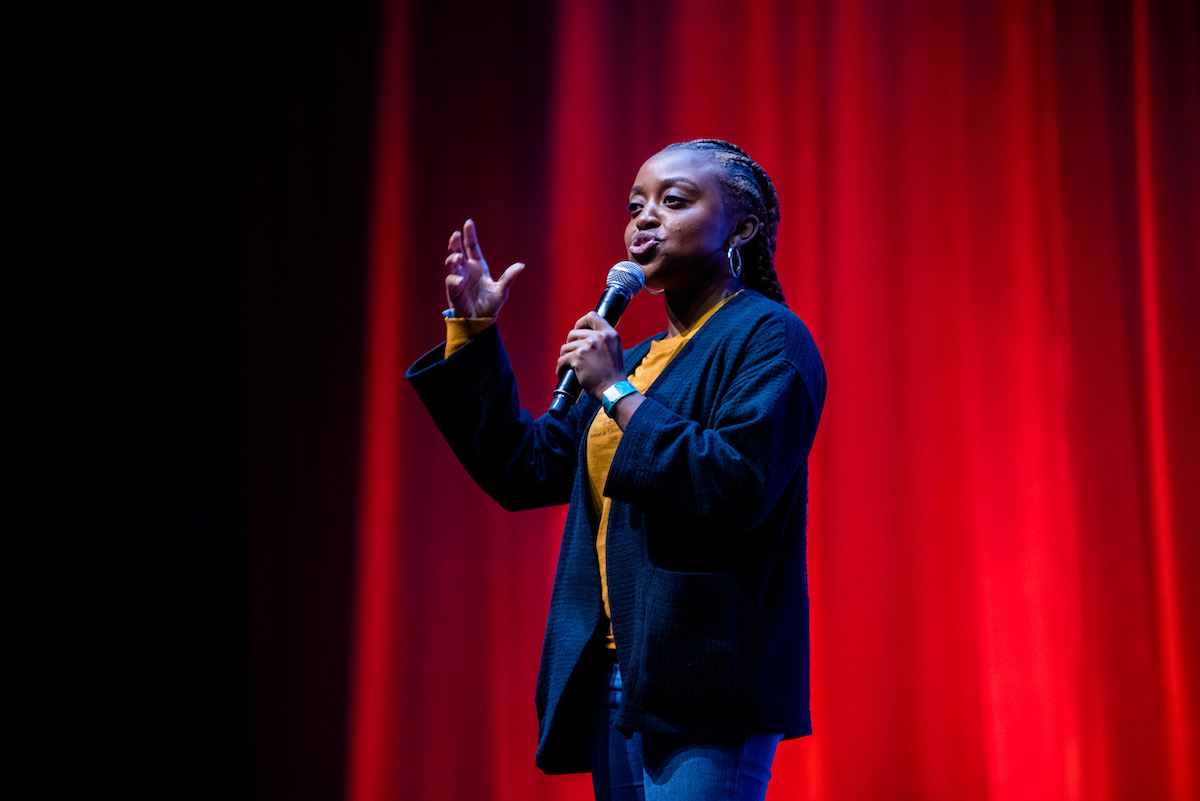 But despite the inherent challenges of bringing comedians, musicians, drag queens, and podcasters together for one festival, Clusterfest came out on top for a third year in a row. Every headliner filled Bill Graham to capacity, and each of the smaller sets had throngs of attendees waiting well before doors opened (even if that was a result of a malfunctioning reservation system). Organizers are currently taking feedback and possibly looking into a change of venue for upcoming years. Challenges aside, the diverse, talented group of comedians and musicians for Clusterfest's third year running ensured a weekend full of laughs for the thousands of attendees who flocked to experience it.
Here's a slideshow with more photos of Clusterfest by Dana Jacobs: