Joshua Tree Music Festival
Joshua Tree
May 18-21, 2023
Photos by Tom Dellinger
As the rains of winter give way to spring time here in California, sunny days beckon and like the rhythms of the universe, festival season is upon us once again as they flourish like a super bloom up and down the state. A personal favorite is Joshua Tree Music Festival (JTMF) which is held twice annually, in May and again in October. JTMF is a small independent festival that has in the past twenty years, planted its unique flag in the world of music festivals. While music is a large component, this fest is about much more and over the course of opening night and the following three days, the site becomes a village; a sort of utopian vision where concerns of life outside melt away and we are immersed in a world that nurtures the soul and promotes in us a strong sense of kinship and community. In the world of festivals, this one is a breath of fresh air where size does matter. It's small and intimacy is the reward. No jumbotrons here and everyone can enjoy a great seat (or spot) to take in the ever-eclectic lineup offered year after year. In addition to nonstop performances, one can also walk up the bank to the small lake that is surrounded by many pavilions that offer a space for kids and others that cater to wellness and spirituality. They even had AA meetings offered each day.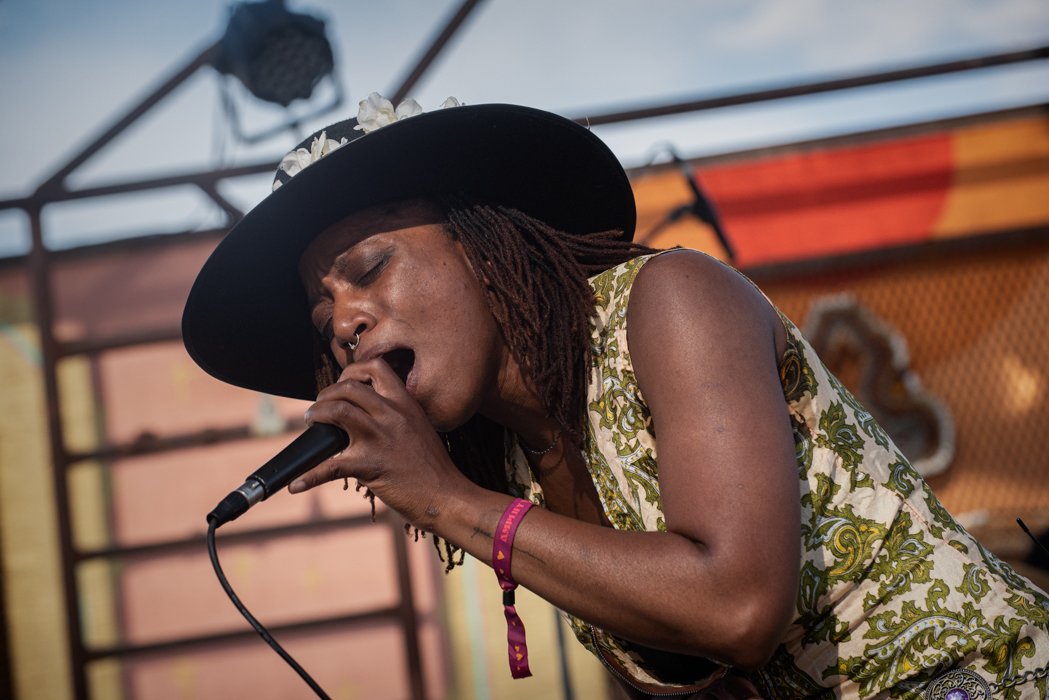 New this year was the Queer Salon, offering a space for connection and community building. There's almost always a cooling breeze by the lake which was a great spot to hit during the hottest part of the day as well as a park concession offering supplies for campers and that most precious of commodities: ice cream at affordable prices.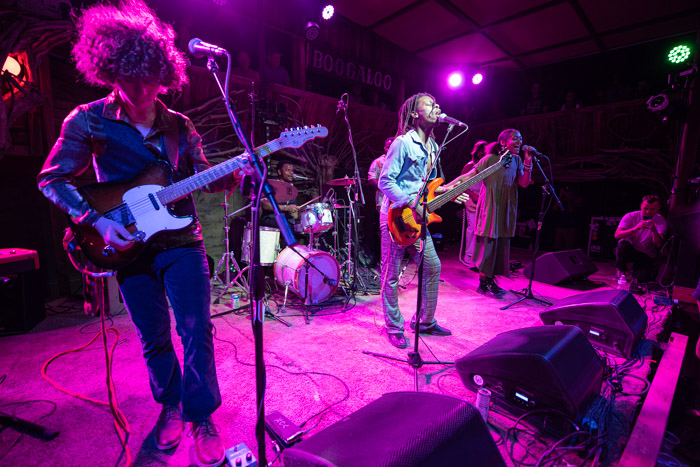 Thursday, the opening day of the festival, always begins in the evening at the Boogaloo stage where there is a performance by a band and is followed by a lengthy DJ set that takes it well into the night. This year, the opener was a young band, The Psycodelics from Charleston, SC, who delivered a strong set of funk and soul to get things started. These opening nights are always fun as they quickly become a party with plenty of happy faces grooving with the band.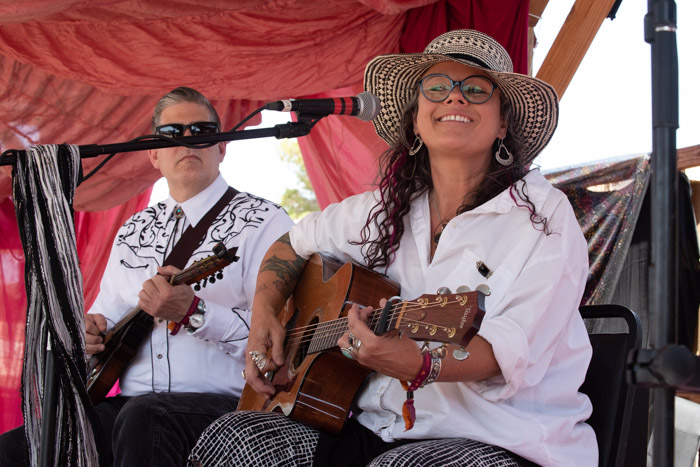 On Friday, the first full day of the fest, the lineup brought singer songwriter Corrine West, followed by Bay Area based Sass N Harmony to ease into the day. As the heat rose during the day, so did the festival as Eric McFadden and Kate Vargas with their band, Sgt. Splendor, hit with plenty of gritty rock. Hard driving guitar from Eric is always a treat and Kate's vocals soared and ripped throughout the set. Local fave Mikey Reyes & the Feeling followed with an impressive set that showcased not only his strengths as a frontman, but the whole band shone brightly as well. The musical depth of this band and their ability to turn on a dime was something to savor. The band was tight and the background vocals were crisp and spot on!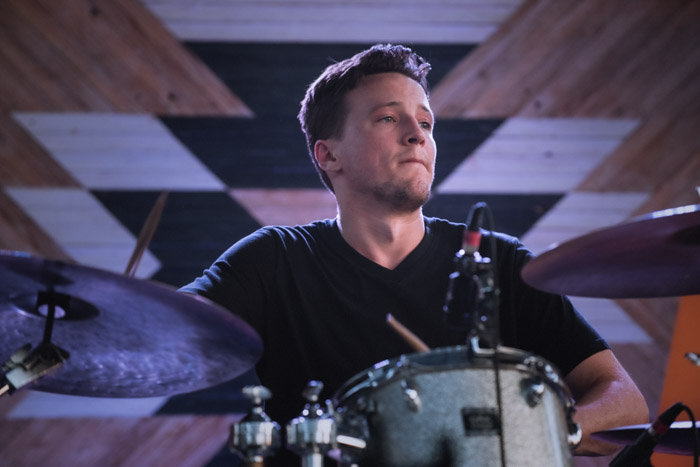 Austin based Trouble in the Streets followed which then gave way to a pair of international artists (a standard feature with JTMF), as Mali artist Tamikrest delivered a mesmerizing set that drew a solid crowd and had them on their feet. The energy between artist and fans intensified as the set progressed. As the day gave way to evening, a most remarkable band, My Baby from Amsterdam, took the stage and delivered a solid 90 minutes (this is the standard set length at JTMF) of jaw dropping perfection. My Baby can best be described as playing techno/rave grooves, but not with computers. This is live. And in this format they bring in familiar elements into their sound; most notably, strains of blues, rock and funk. It's a potent mix and they had the place jumping. One of those rare performances you might experience once in a while and my excitement was confirmed over the weekend as I found many others who shared my enthusiasm. New Orleans is often represented and this year brought the venerable band Galactic to close out the night. A flawless and satisfying set from them was a tasty end to this day.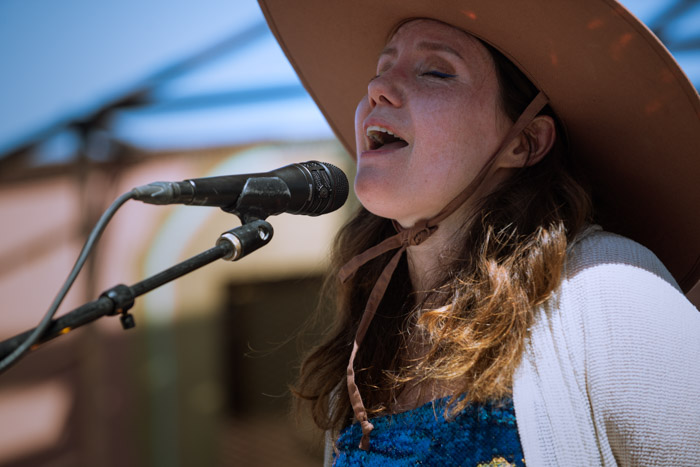 Saturday. More tasty treats were on the menu. Coachella Valley based band, Giselle Woo & the Night Owls offered up a wide-ranging set early in the day that was at times chill and at times gave way to solid rocking. A fine start to the day which gave way to indie artist Frazey Ford, formerly of the Canadian folk group, The Be Good Tanyas. As lead vocalist for that band, her sound was a distinctive element. In watching her set on Saturday, I think she's a little bit more rock and a little bit more soul in this, her post Tanyas journey. Frazey is charming in both performance as well as her more unguarded comments between songs. At one point she shared that she decided to wear a body-hugging velvet suit and that she clearly hadn't thought that one through. It is in the desert, after all. A fan passed up a dampened shawl for her which I'm sure helped her. Though I think heat was an issue, her performance was spellbinding. Her voice is unique, songwriting as captivating as ever and it was a set to savor.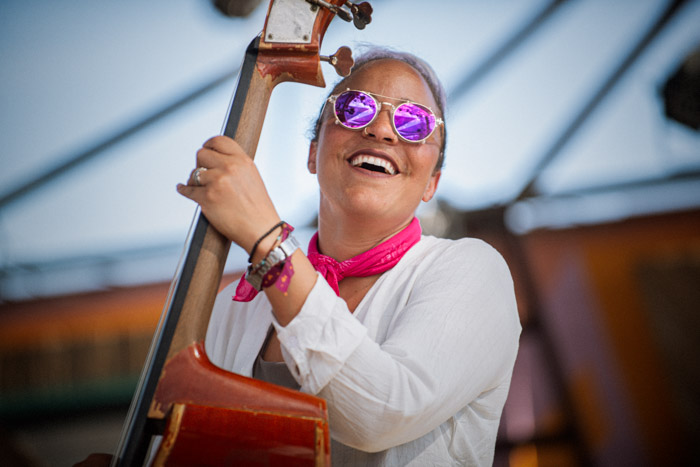 A set from the impossibly popular band, The Rainbow Girls, followed, showcasing their charm and wit via their musicianship and songwriting. The pace picked up as San Diego based band, Boostive hit with a high energy set based strongly in reggae and with some rap in the mix. A fun set from a tight band who were strong in both talent and charisma. And then, there was the Golden Dawn Arkestra! A breathtaking visual feast, they are not easy to describe musically, but they are inspired by jazz artist, Sun Ra and his Arkestra. They brought with them messages of hope for kindness, love and respect among humans in their songs and their performance was incredibly riveting.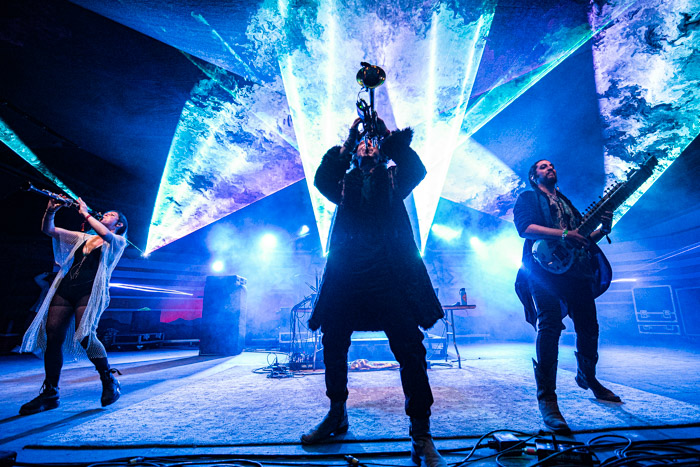 An intense and solid rocking set from The Last Internationale followed which then brought us to another visual feast from closer Balkan Bump. Musically difficult to describe, but I think they pretty much have their own lane. It was interesting instrumentation and compositions played over programmed grooves, enhanced by some phenomenal dancers. Balkan Bump brought this day to a climactic conclusion.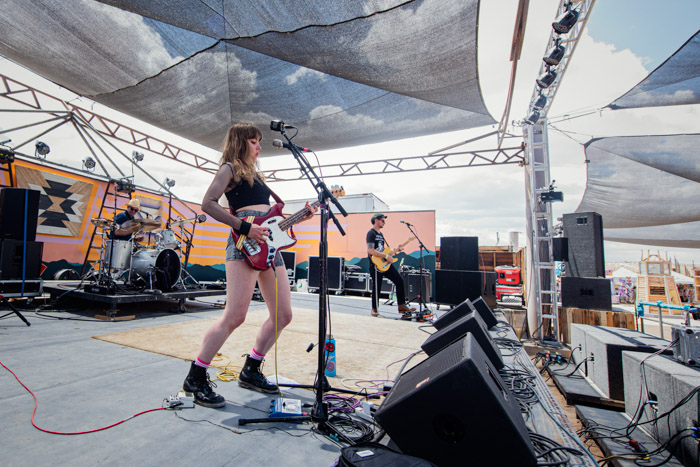 Sundays are often a little lighter in attendance as many often make their journey home and the music is also on the lighter side. Not so much this year. There were a good many fans still there and the bands brought it. Beginning with bay area fave Megan Slankard, she and her band served up a tasty set that rocked up the crowd nicely before moving on to Canadian Stephen Lewis. Stephen had a great dance party going and he spoke of his gratitude. He shared that he comes from a very remote and small town in Canada and for him to be playing this festival was deeply meaningful to him. The crowd loved him. Another great set, though cut short by weather was from French artists, Dub Inc. A high energy band featuring a couple of rappers who were non stop action as they worked the crowd from the speaker cabs in front of the stage. Appearing larger than life I could feel the circle of energy flow from artist to fan and back. Round and round, higher and higher. At about an hour into their set, we were hit by a storm system. As their set was building, the weather was also building. Lightning was striking in the surrounding hills, the wind was becoming stronger and stronger and finally….it started to rain and the plug had to be pulled, but happily, the band had made their mark. A memorable set from this dynamic group. The closer for the day was bay area band, Whiskerman, who pulled all their gear from the unprotected stage they were scheduled at and set it all up on a smaller stage that offered some shelter from the weather. Unfortunately, no photos from their set, but fans did wait it out and they had an excellent performance.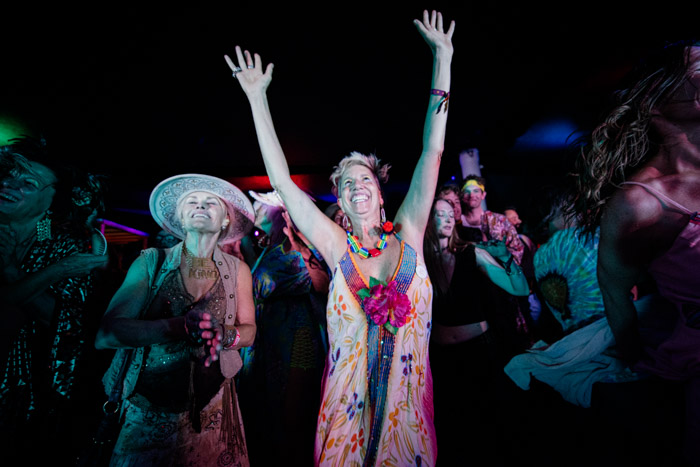 Congratulations to the Joshua Tree Music Festival on 20 years of enriching our lives with this righteous endeavor. And thank you for another year of remarkable and eclectic bookings.
Here's a slideshow with more photos by Tom Dellinger: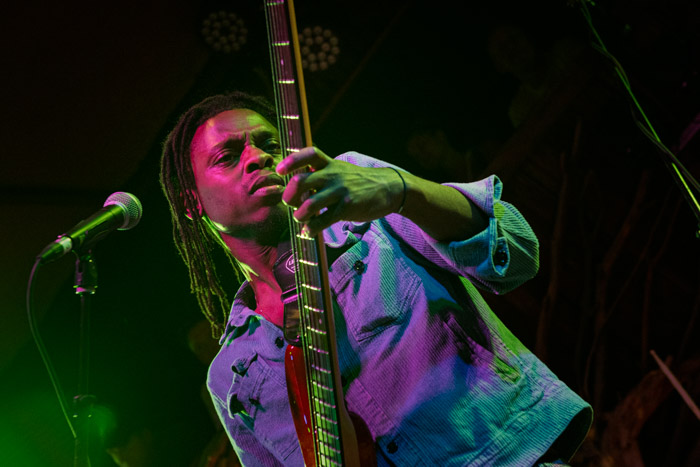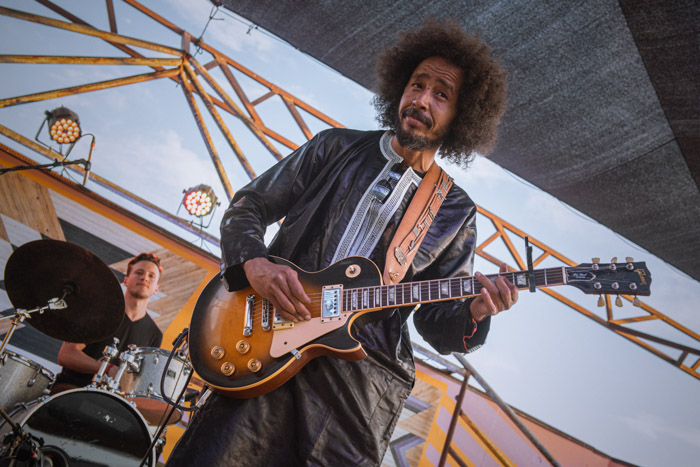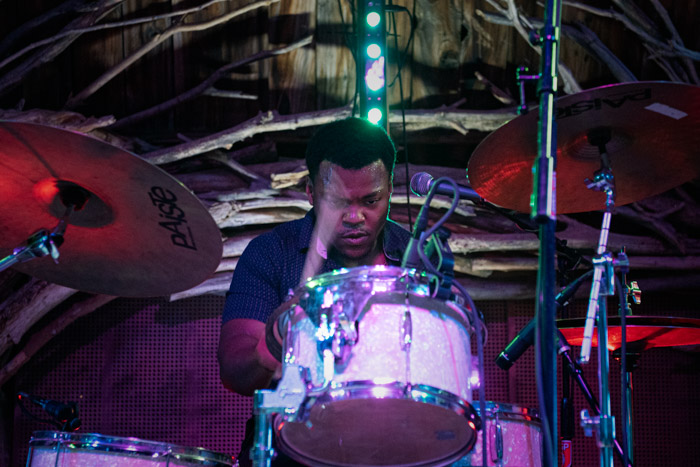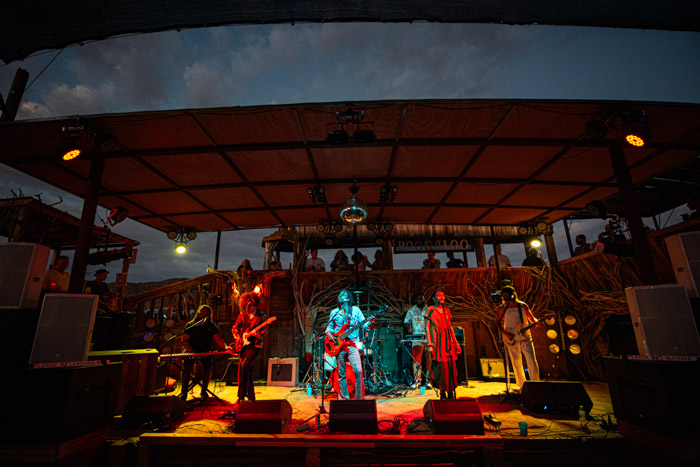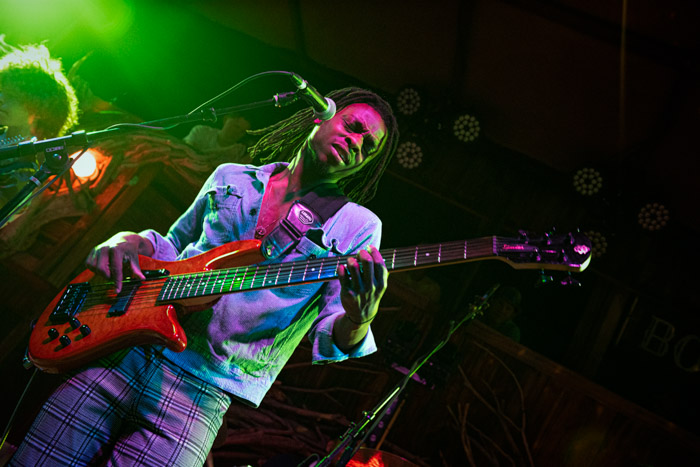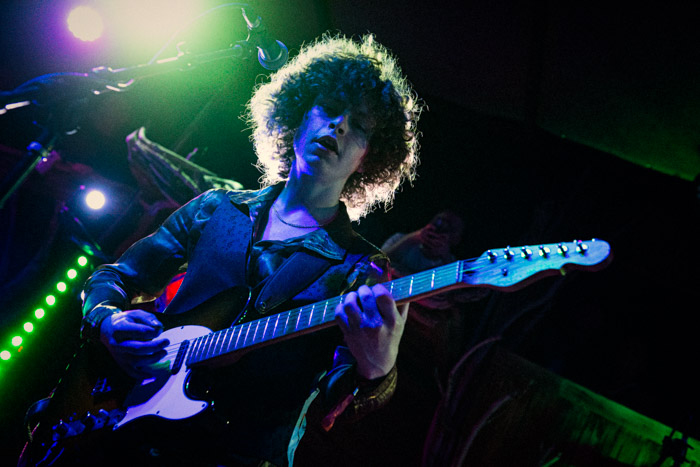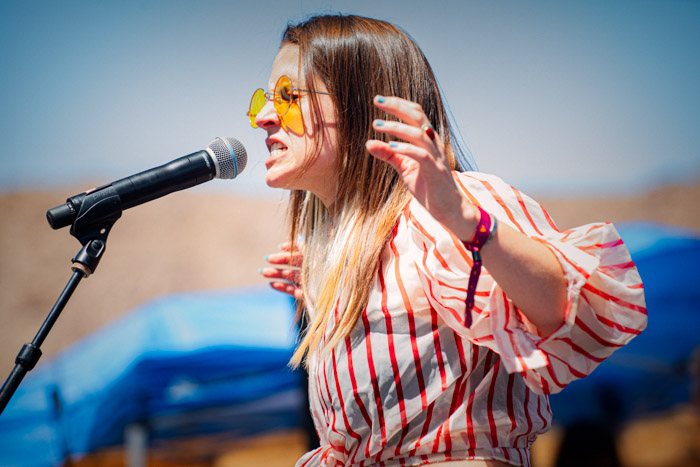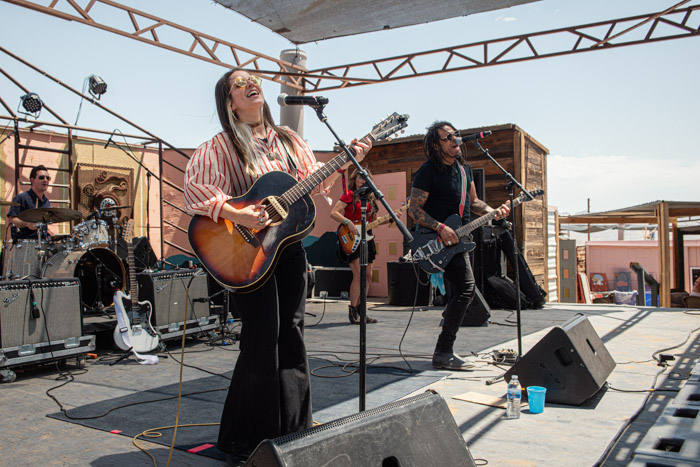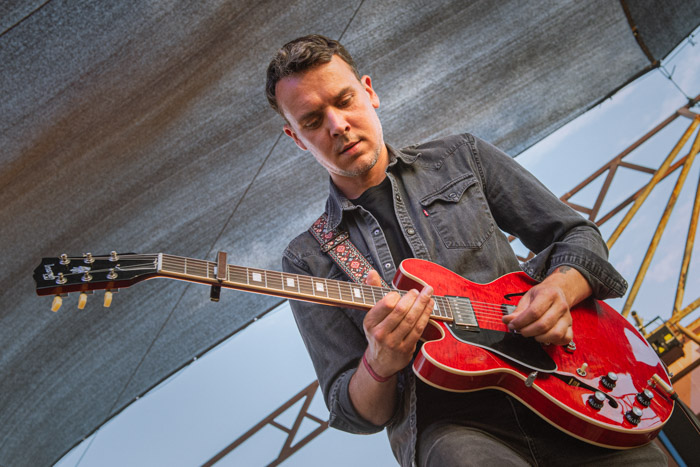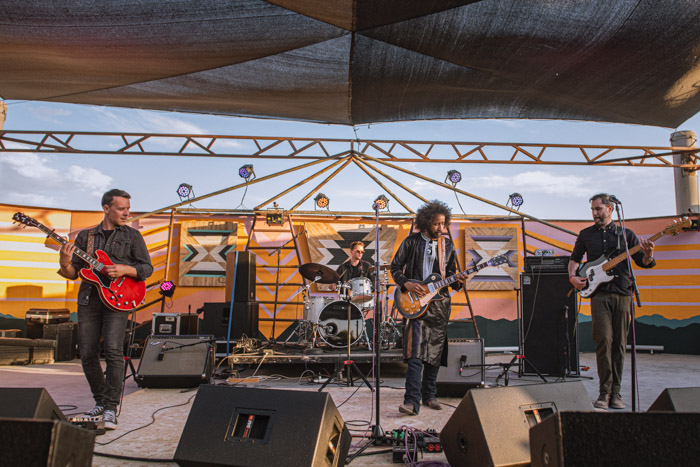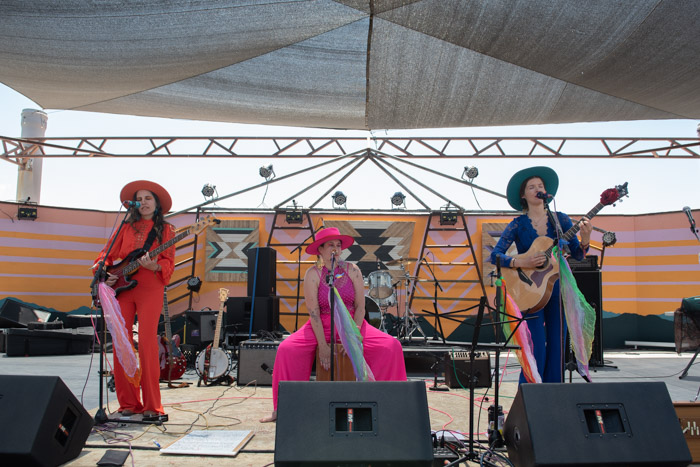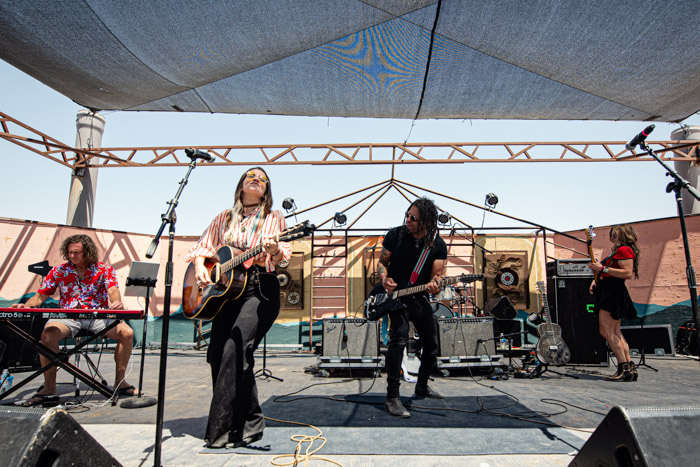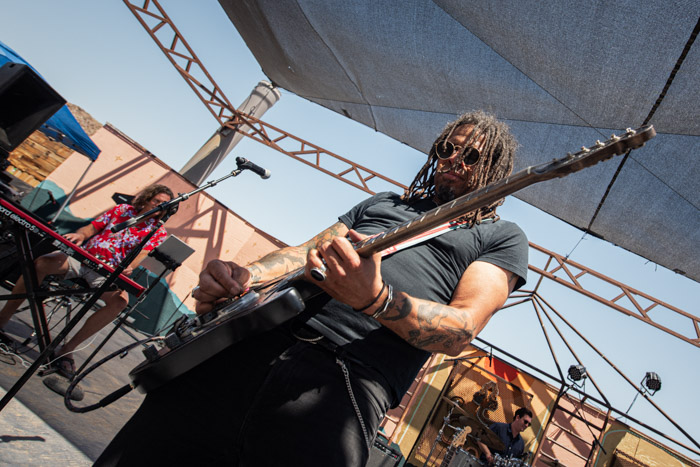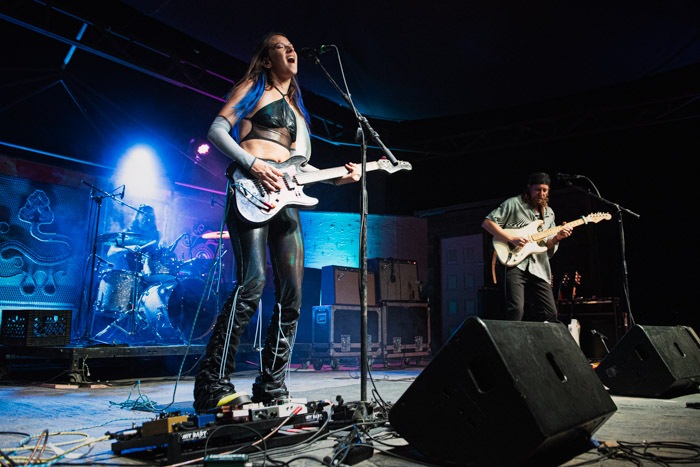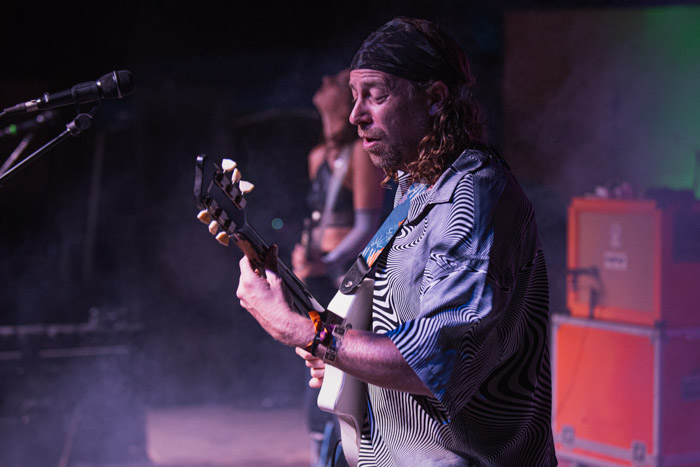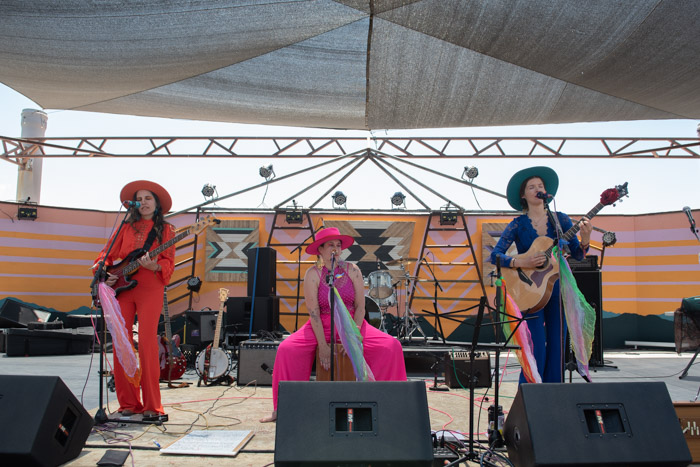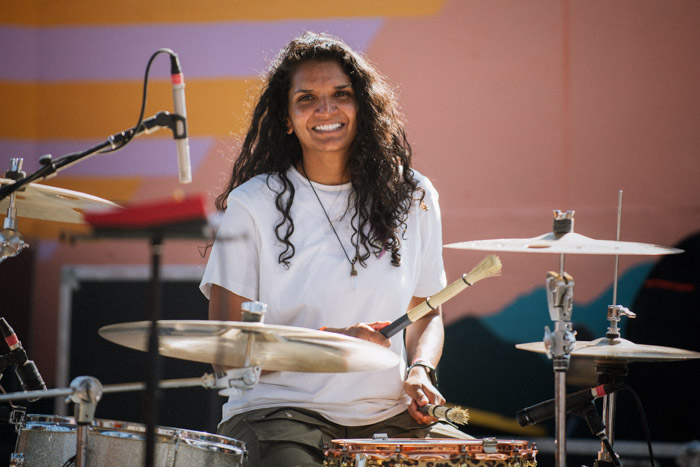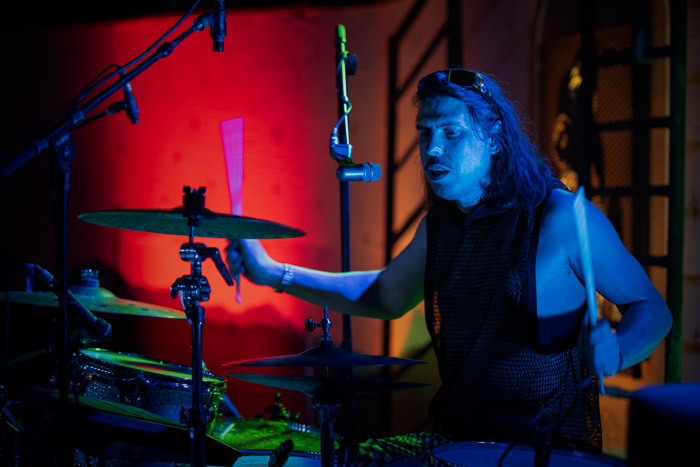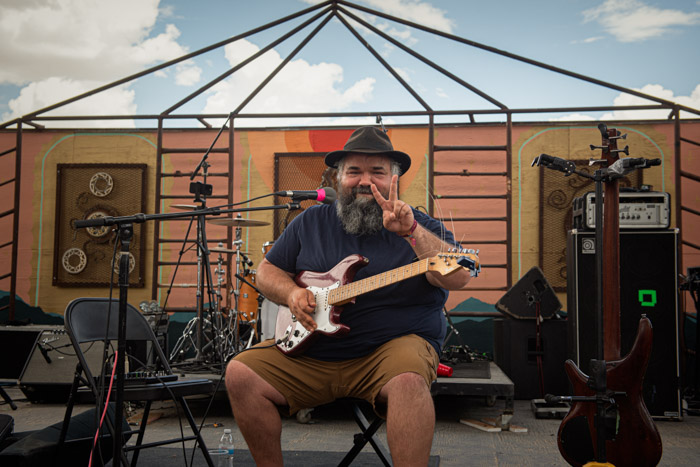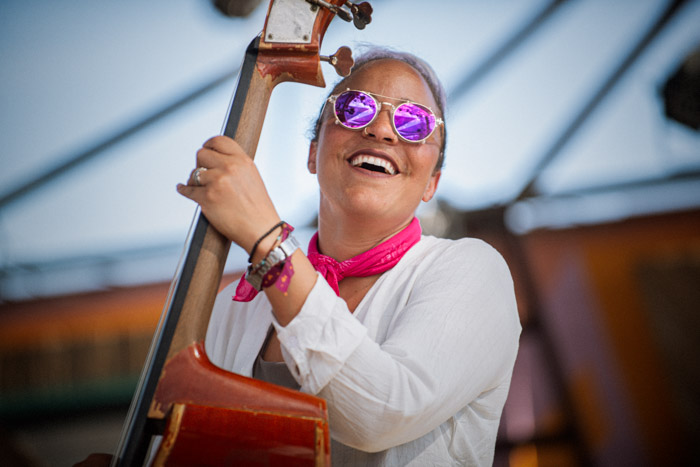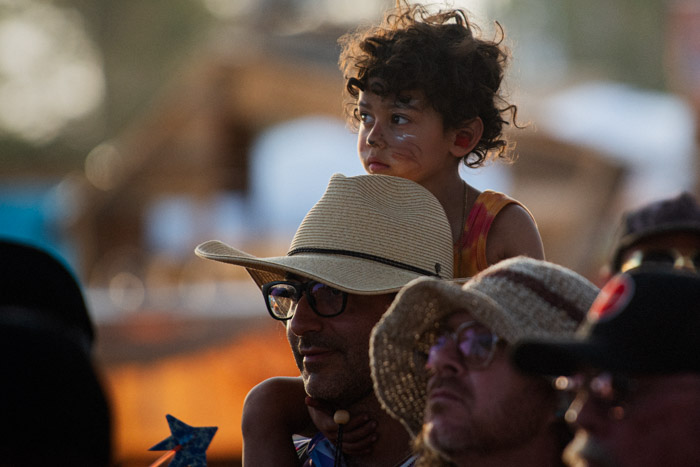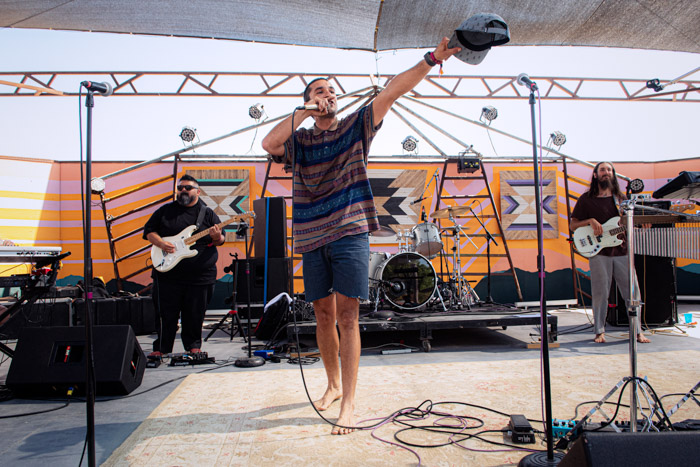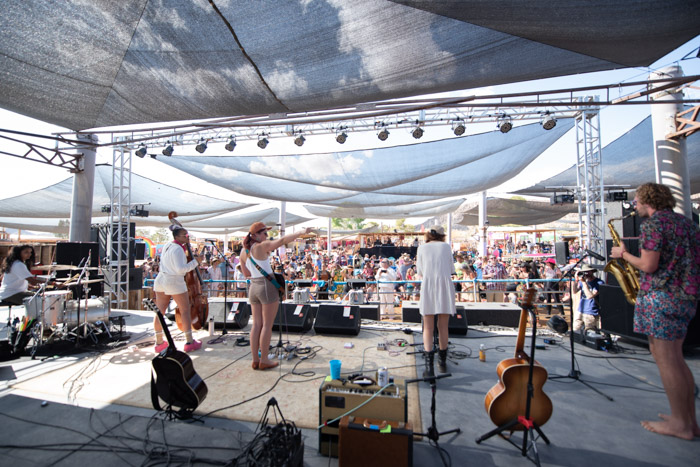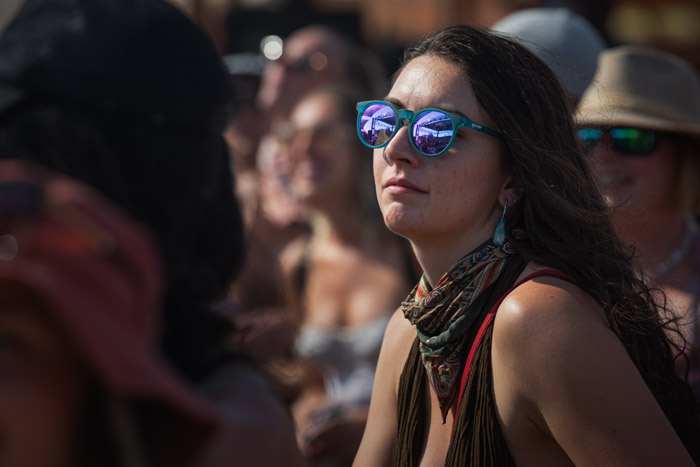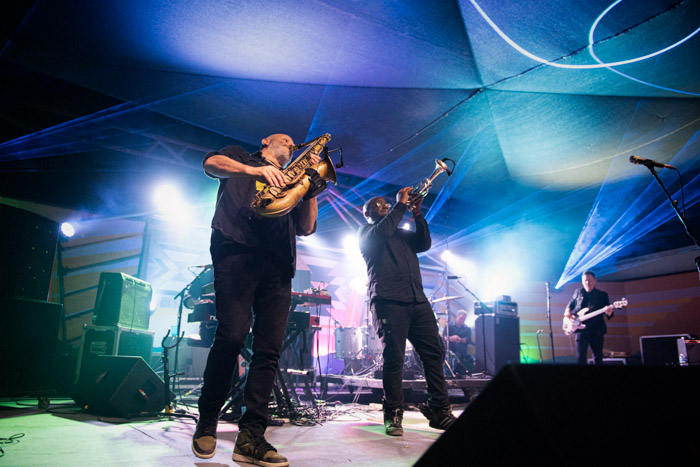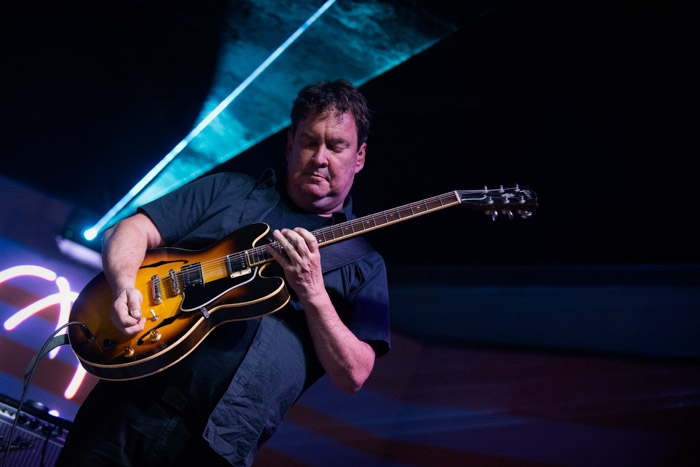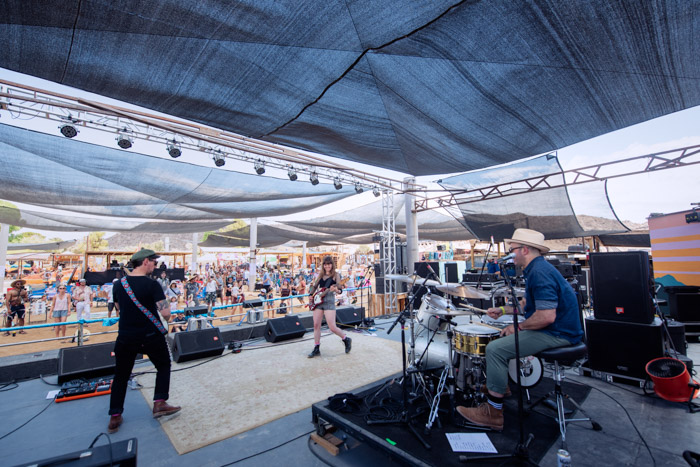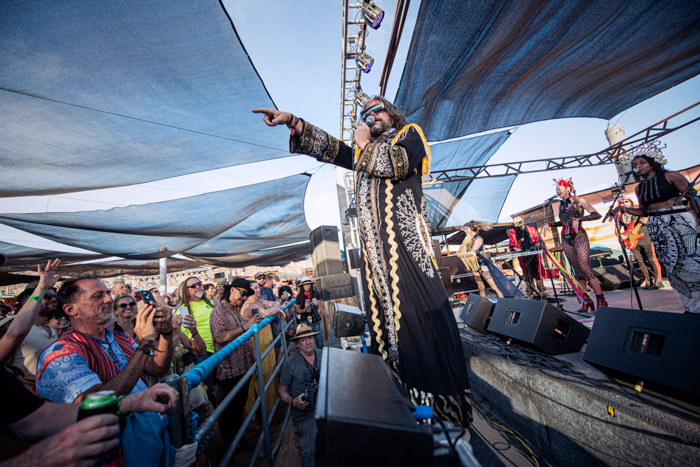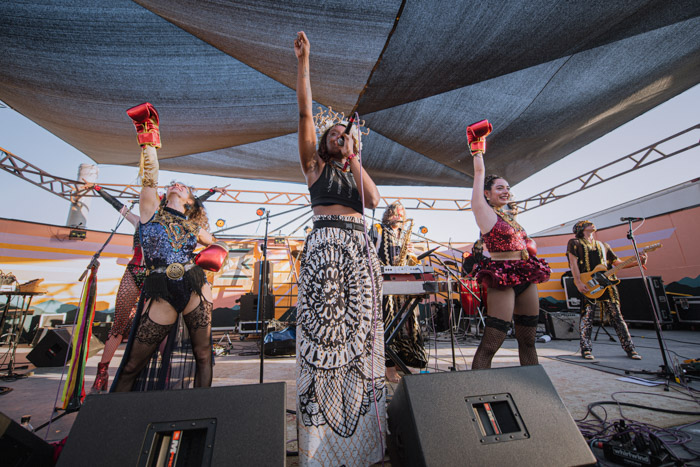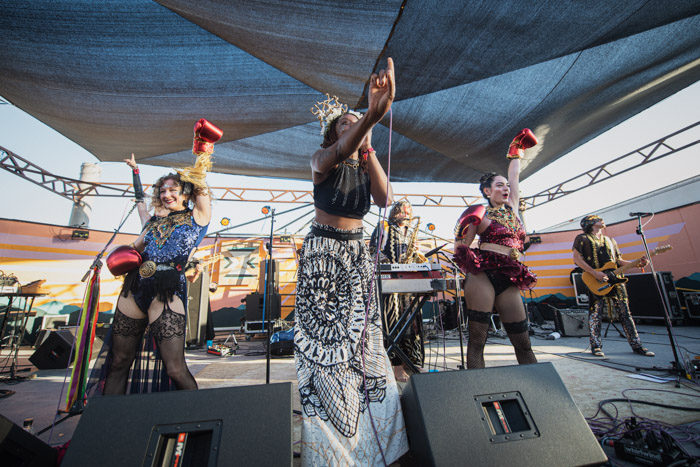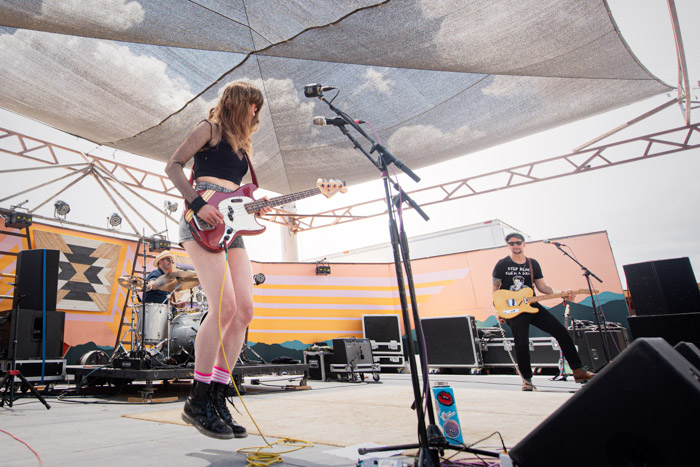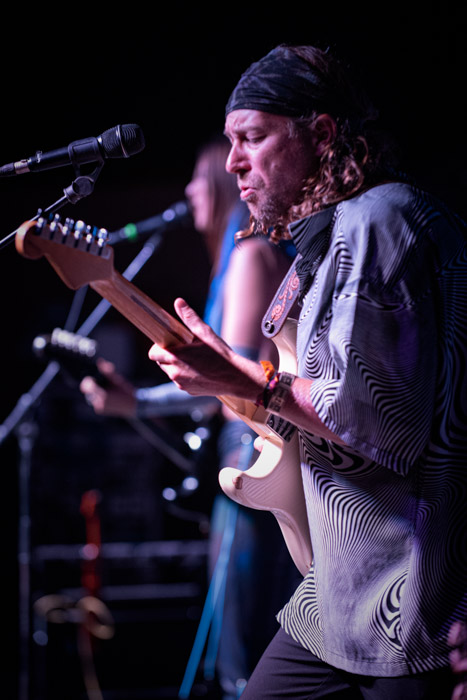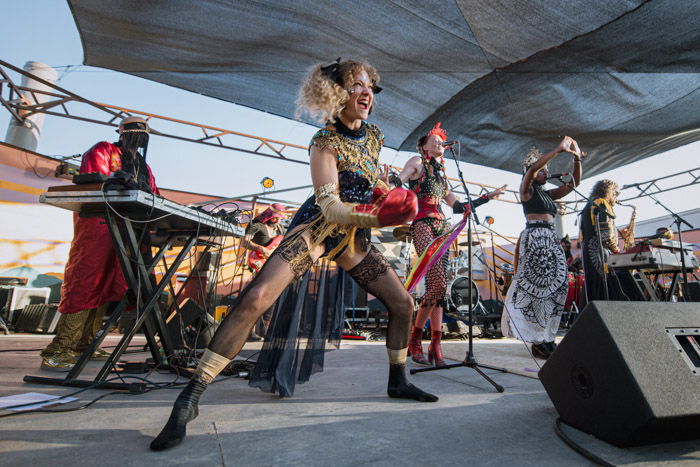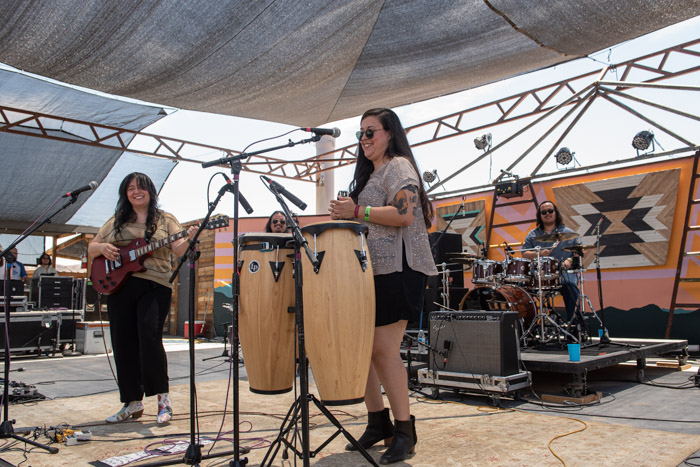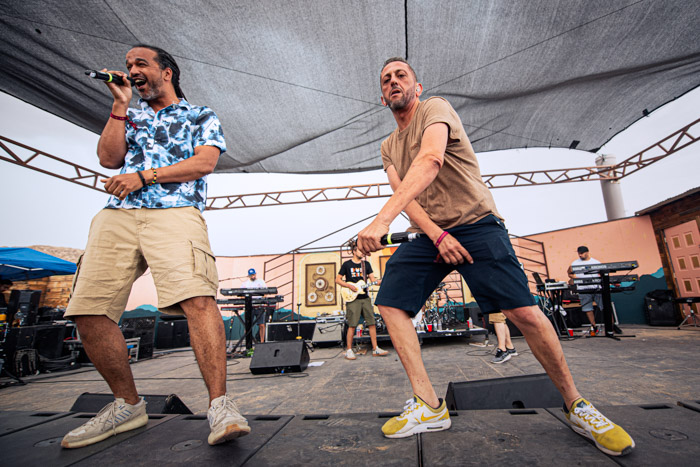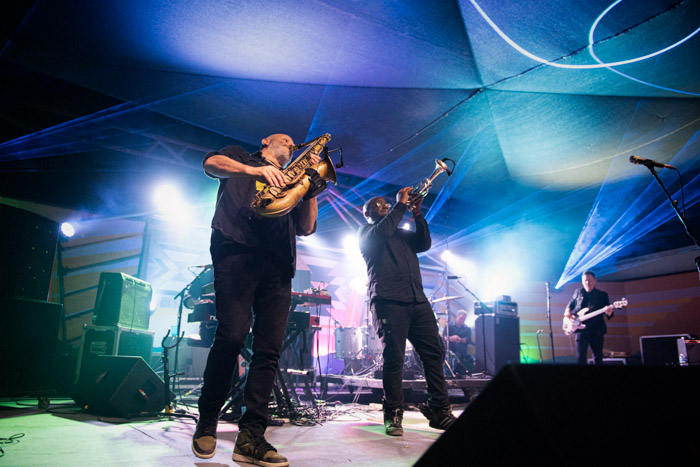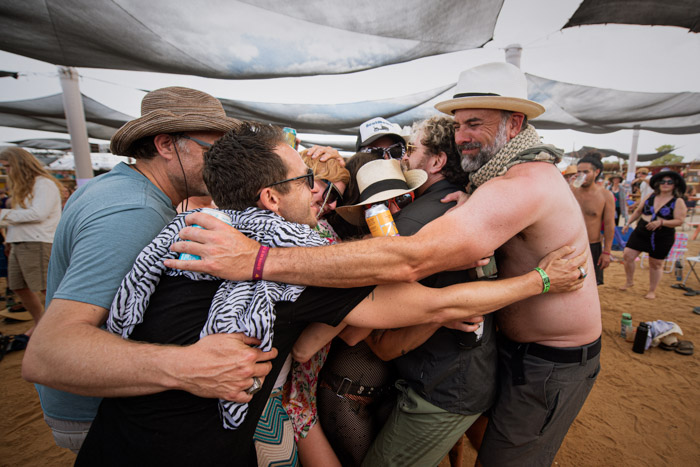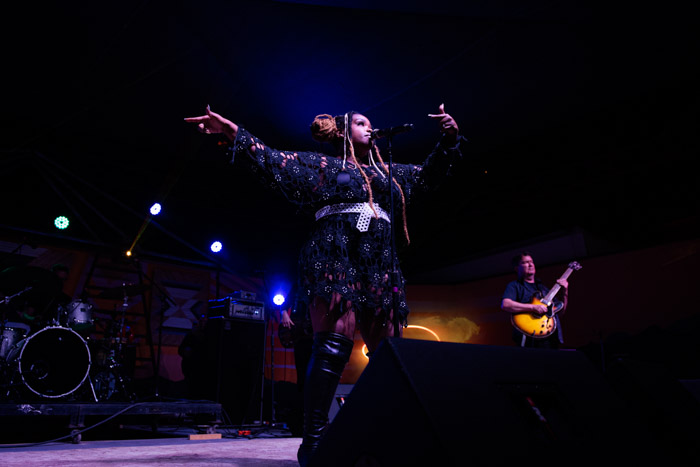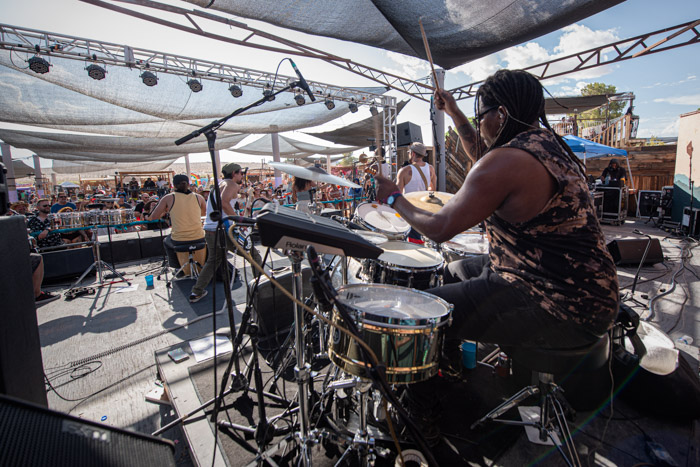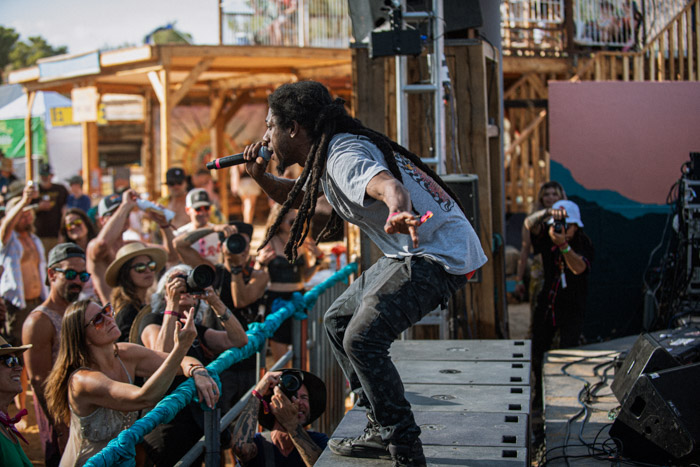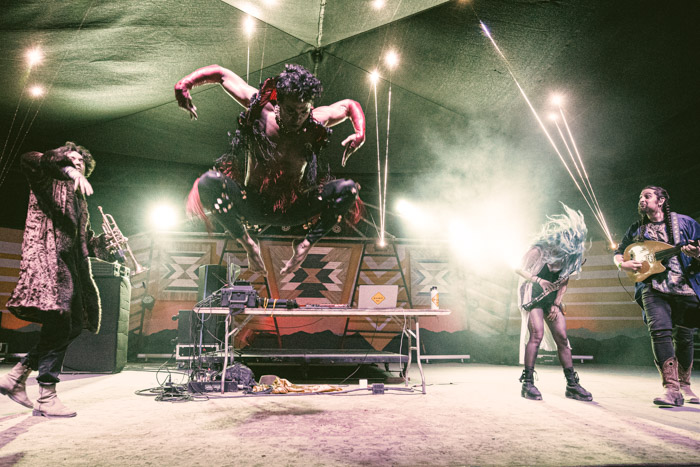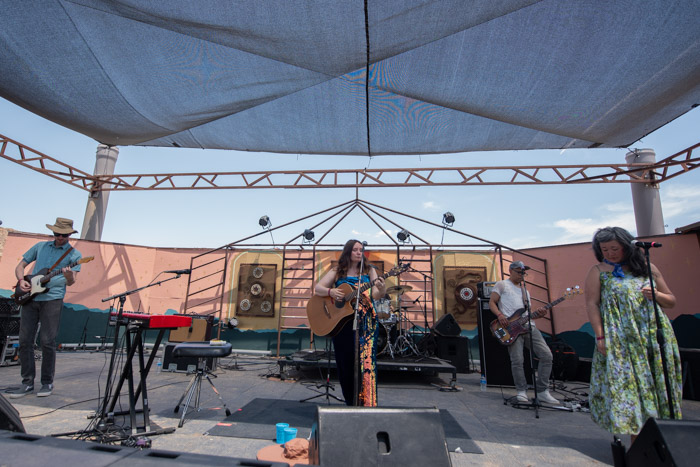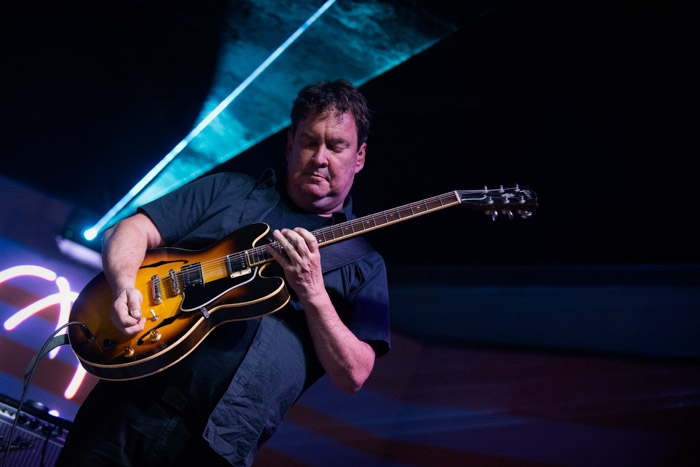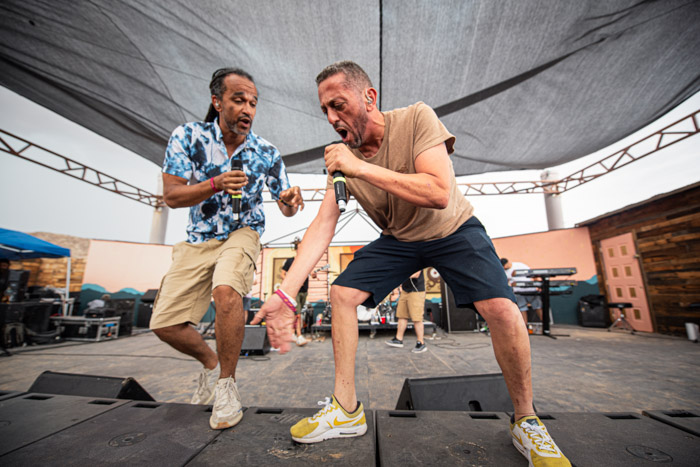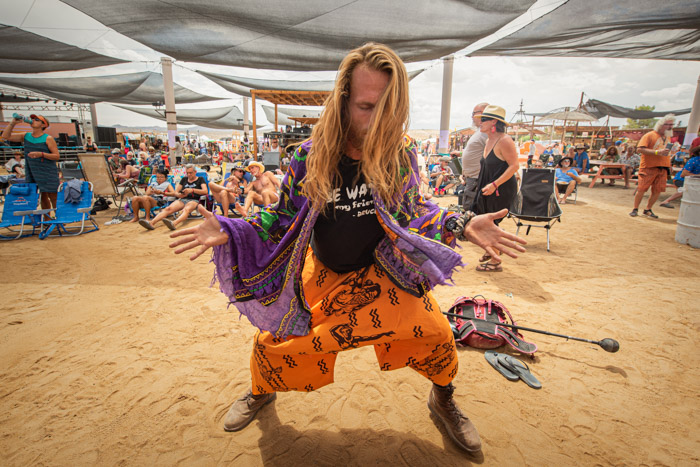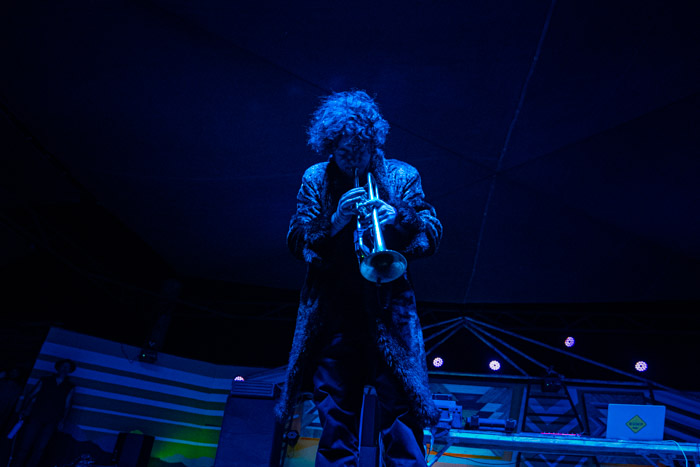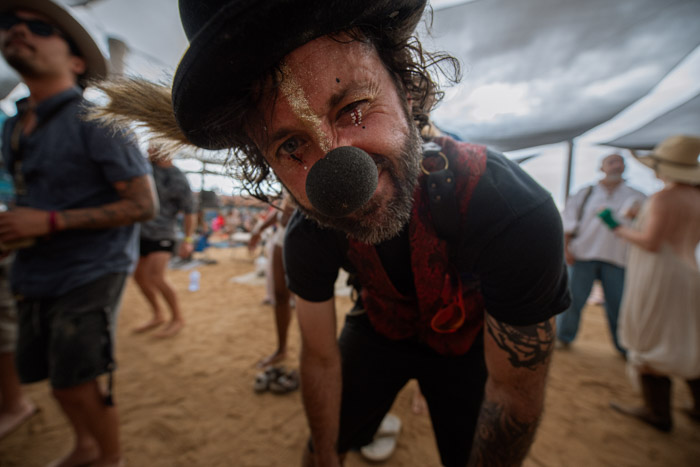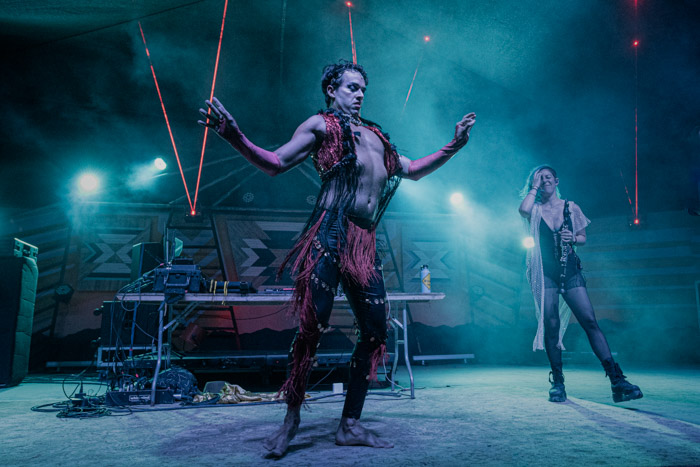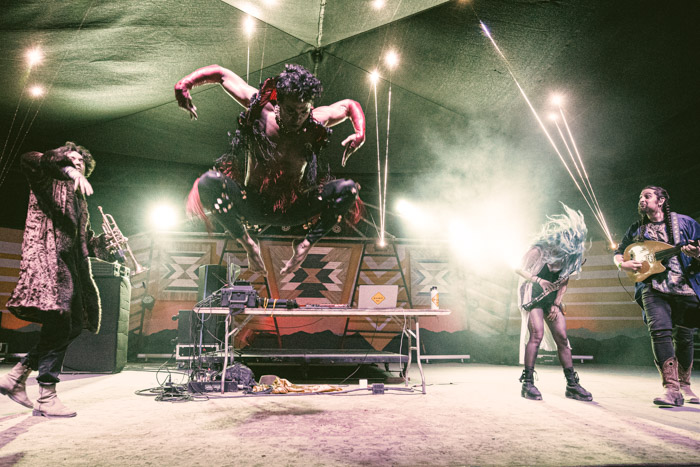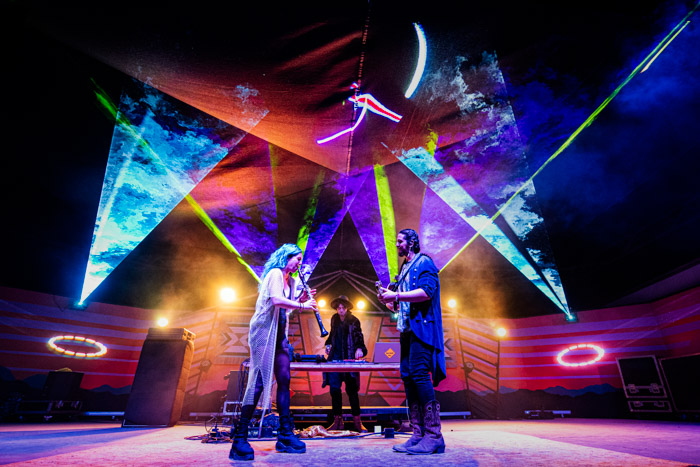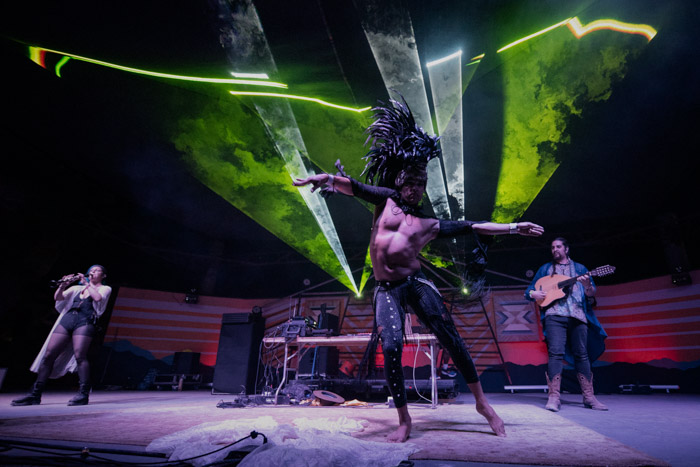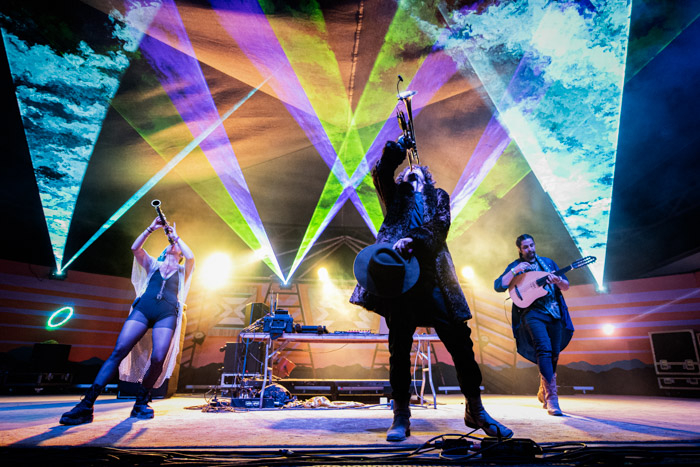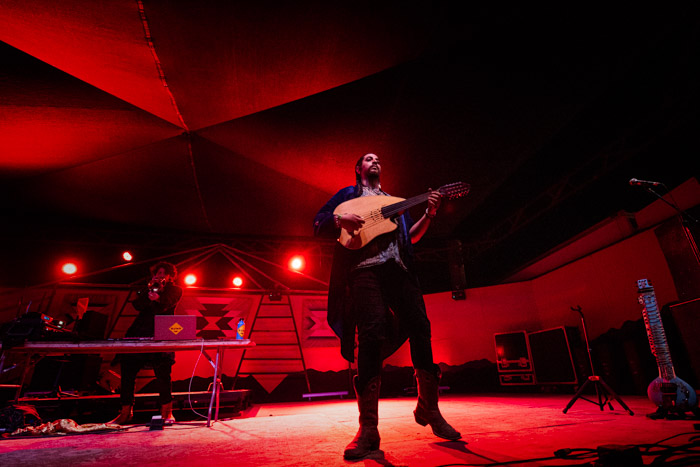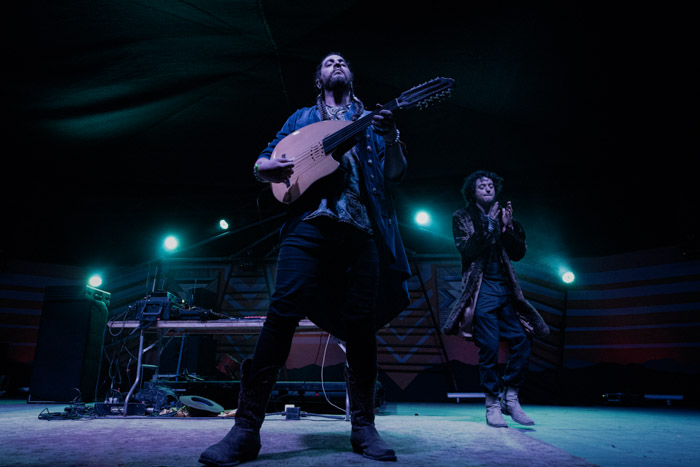 Links: