X
The Masonic Auditorium
August 11, 2022
Photos by Raymond Ahner
Punk Rock legends X, who are now in their staggering 44th year as a band, recently hit the road with 80s icons Psychedelic Furs for a 230date tour which saw them going coast to coast together once again, after the two bands toured together in 2018. Being one of the longest running and most influential bands in punk rock history, X were the perfect choice to support the Furs, and judging from the packed room during their stop at San Francisco's Masonic Auditorium, everyone in attendance seemed to agree.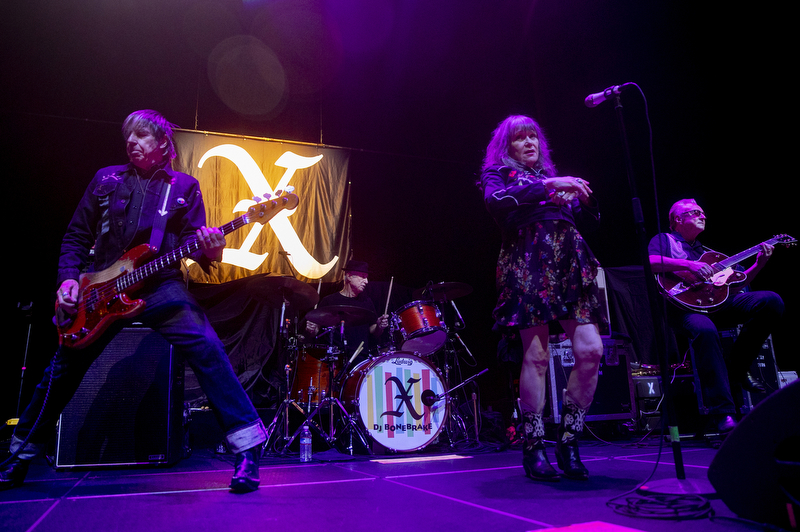 Taking the stage at exactly 8pm to the theme from Peter Gunn, X immediately launched into "Your Phone's Off the Hook, But You're Not," with huge smiles on their faces. Their diehard fans in the first few rows against the barricade sang along and danced  in approval, which set the tone for the band's hour-long set. From there the band played "Free" off their latest release ALPHABETLAND, "Because I Do," and "The Hungry Wolf," all of which had the floor of the room at maximum capacity.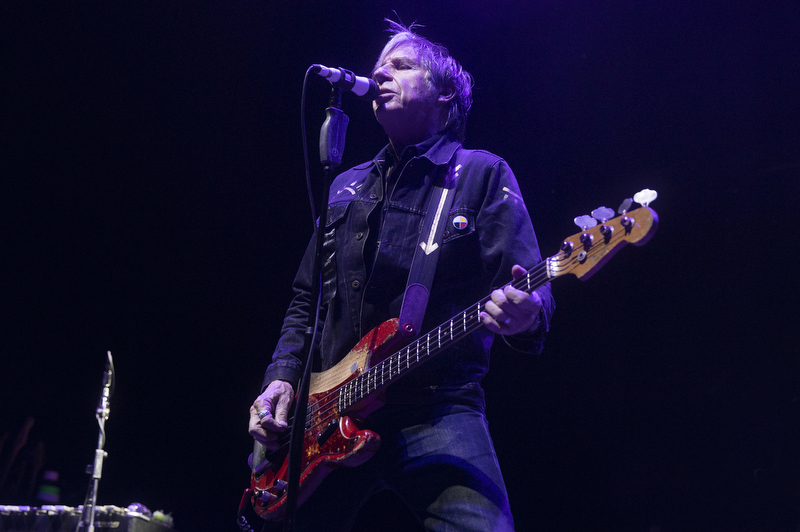 After "White Girl," "True Love," and "Dancing With Tears in My Eyes," bassist John Doe finally took a moment to address the crowd, saying "Let's keep those lights down low, this is a slow dance," before playing "Come Back to Me," with guitarist Billy Zoom on saxophone.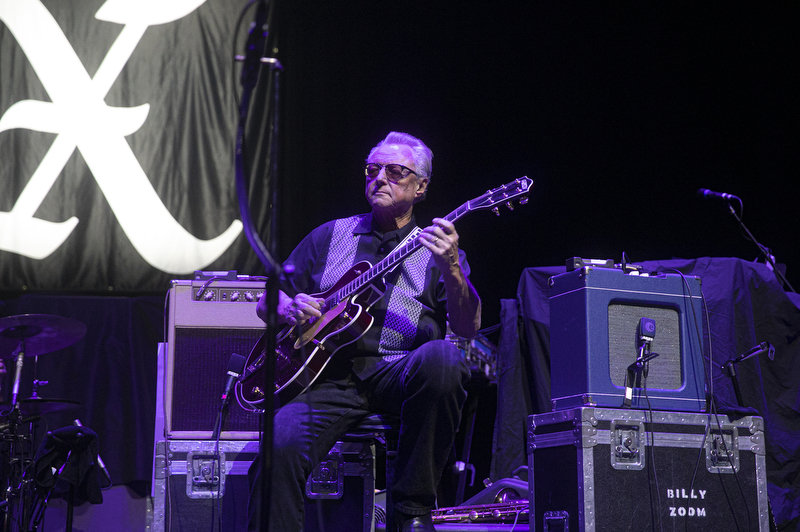 Perhaps the highlight of the band's brief set came with "I Must Not Think Bad Thoughts," with a blistering saxophone from Zoom, and a xylophone solo from drummer D.J. Bonebrake, while touring rhythm guitarist Craig Packham filled in behind the kit.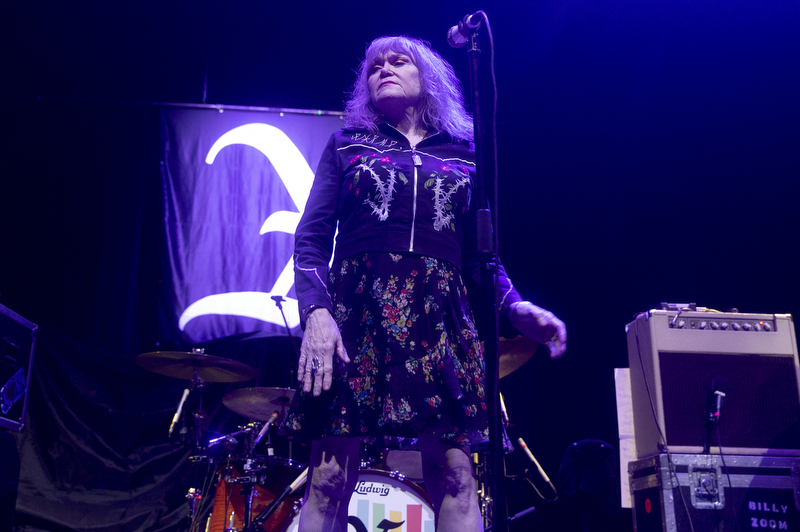 Telling the crowd "We made a new album what felt like a thousand years ago," vocalist Exene Cervenka took great joy in belting out both "Water and Wine," and "Goodbye Year, Goodbye," both from their latest release. From there, X pulled out all the hits, including "Nausea," "Los Angeles," and "Johnny Hit and Run Paulene."  By the time the band wrapped up their set with a cover of The Doors "Soul Kitchen," it was quite apparent that the headliners were going to have their work cut out for them…
Here's a slideshow with more photos of X by Raymond Ahner: