Mammoth Festival of Beers & Bluesapalooza
Mammoth Lake
August 4-7, 2022
Photos by Paul Piazza.
The Mammoth Festival of Beers & Bluesapalooza celebrated it's 26th year of existence with a joyous weekend of excellent blues and soul music, great food, happy people, and of course, some tasty craft beers.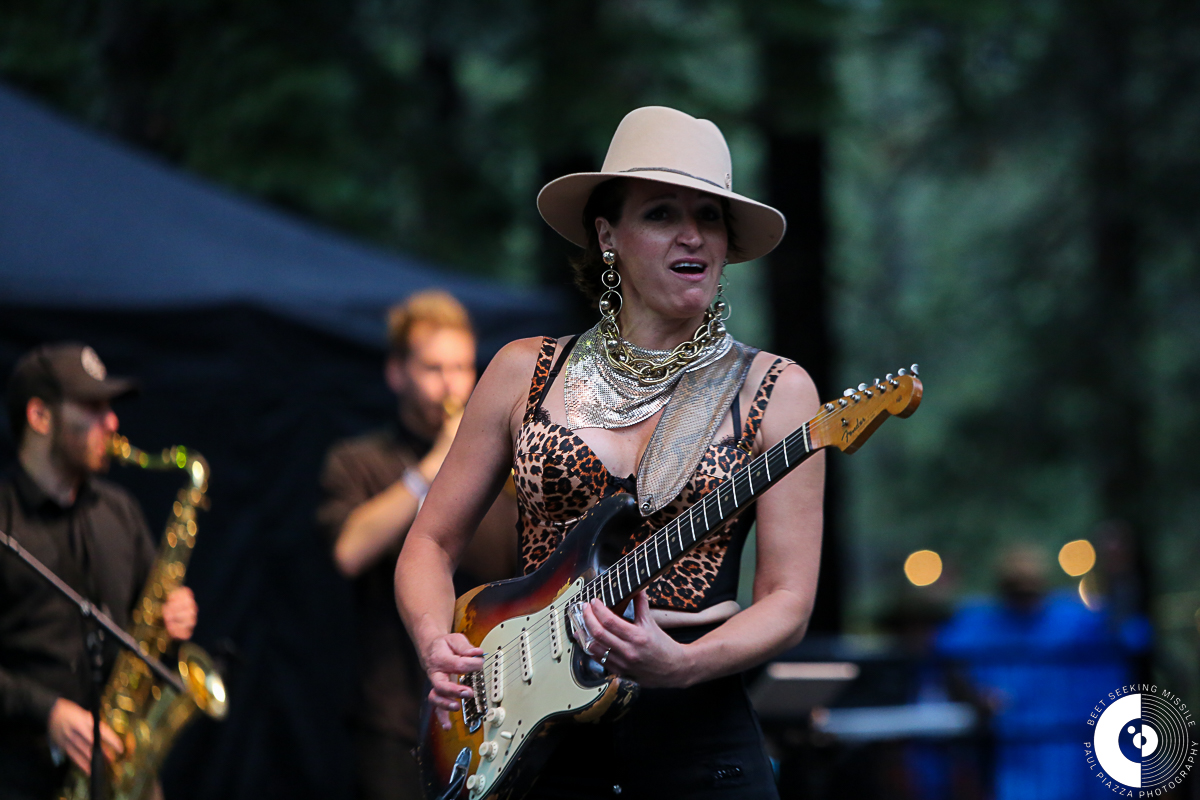 This festival started a little over 26 years ago in Mammoth Lakes in the parking lot of the former Whiskey Creek Restaurant with just ten breweries and a handful of beer lovers. Someone made ribs on the grill and a local garage band played from the roof of the restaurant.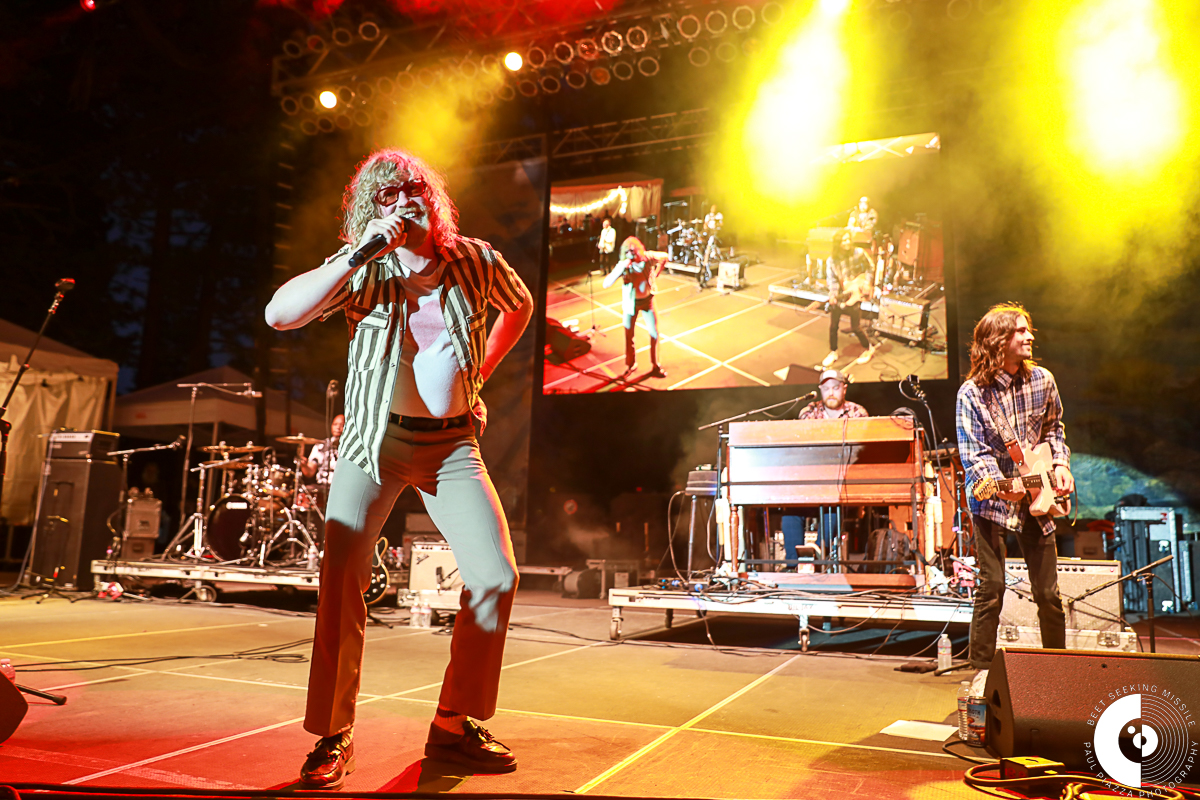 From those humble beginnings sprung the evolution of the festival that has become an annual staple in the beautiful Eastern Sierras. The current version features eighty craft breweries and about two dozen national and regional acts performing on the two stages throughout the four day event. The event is held on a ten-acre forested site that sits just down the hill from the original site, which is now the home of the Mammoth Brewing Company.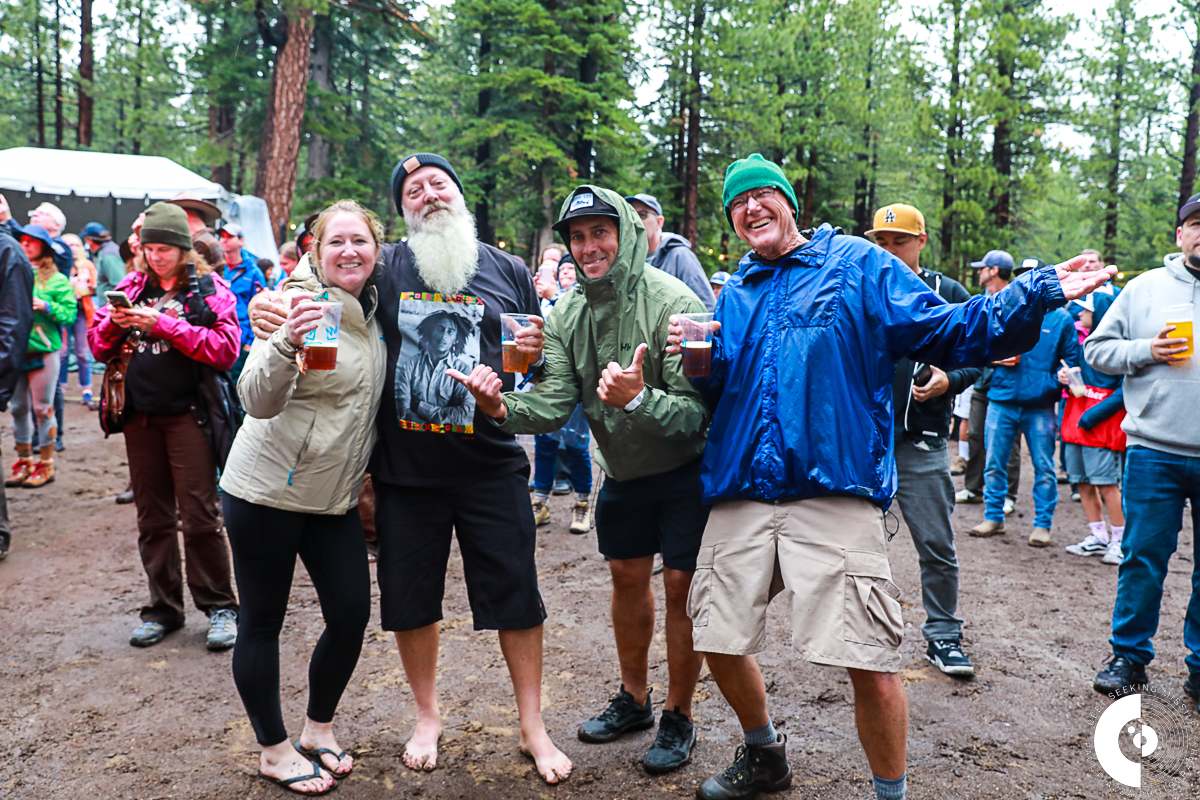 Since the festival takes place in early August, the daytime weather is usually warm with a nice cool down at night. But this year's event featured some wet mountain weather that rained on the Mammoth Lakes for the first two days and then cleared up completely; it was perfectly sunny and warm the next two days. The rain didn't seem to faze the celebrants or bands. The stage was mostly covered so the bands were dry, but the festival goers simply strapped on a raincoat, poncho, or makeshift garbage bag and carried on. Some even went barefoot.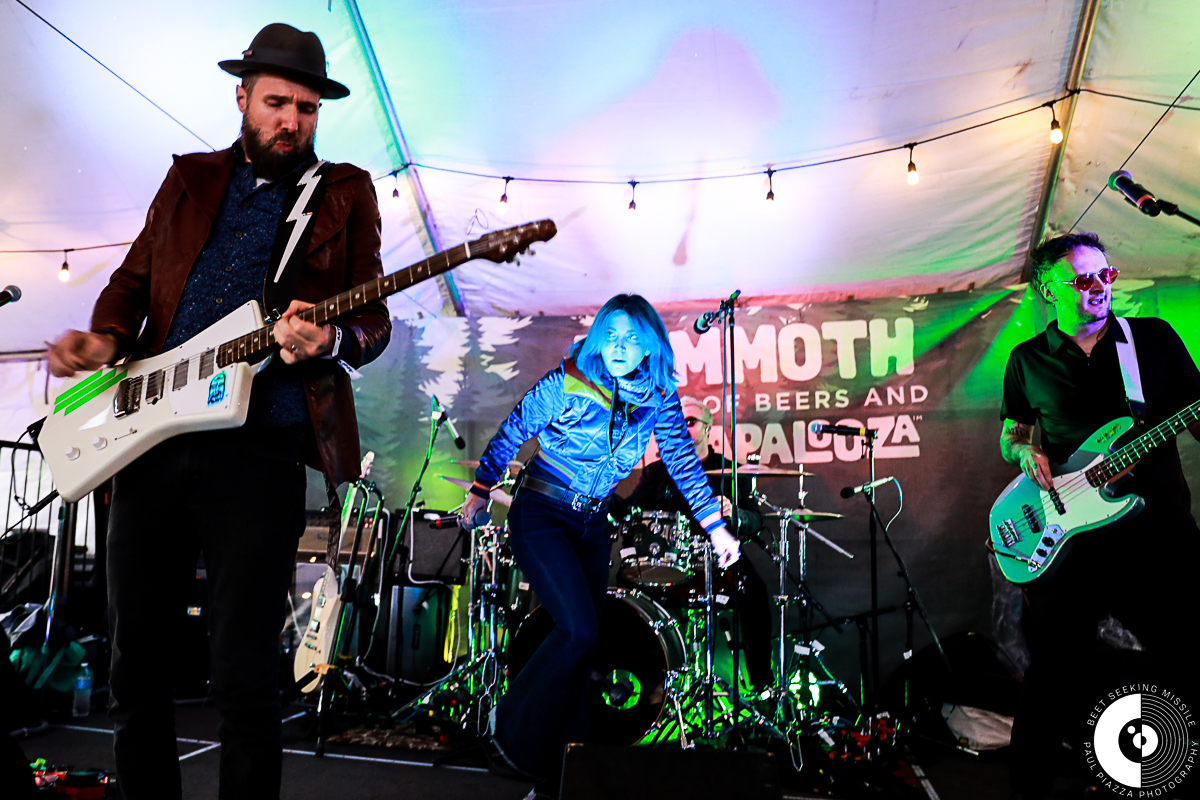 Some of the top talent at this year's festival included such great national acts the legendary 80 year-old bluesman Taj Mahal along with soulful crooner Allen Stone, the spirited horn attack of Trombone Shorty & Orleans Ave., and guitar shredder Eric Gales. Also onboard in this musical adventure were Ana Popovic and Donovan Frankenreiter, who got things going on the opening night. The weekend featured a variety of excellent regional acts including Reno's Jelly Bread, LA's solo powerhouse Brother Yusef, Grammy nominated blues powerhouse Sugary Rayford, and Beaux Gris Gris & the Apocalypse.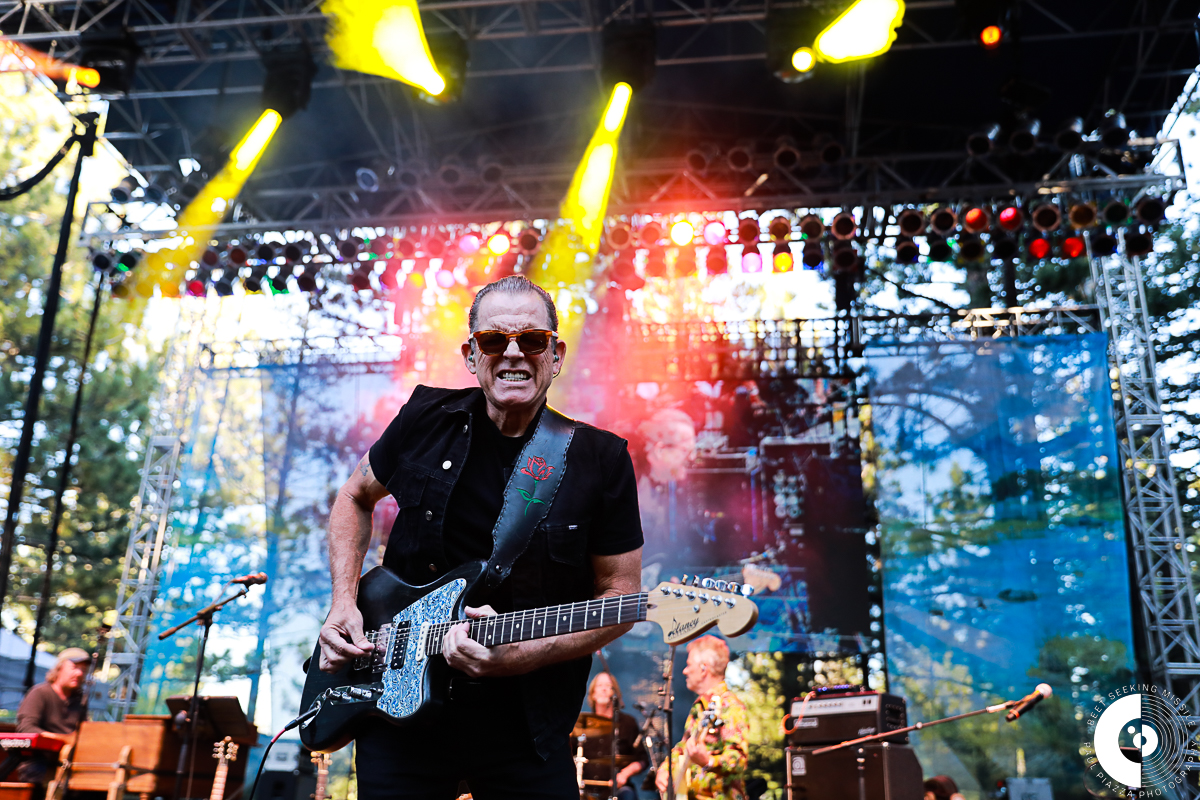 Many of these regional groups played early sets on the festival's main stage but then would reappear on the smaller stage near the beer garden to play in between the main stage sets. Many of these sets were quite fiery . A great example of this were Hawaii's excellent trio Ron Artis II. After a soulful early Saturday set that thoroughly engaged the main stage audience, the band returned on the smaller to stage to close the night with an epic dance party that could have gone all night.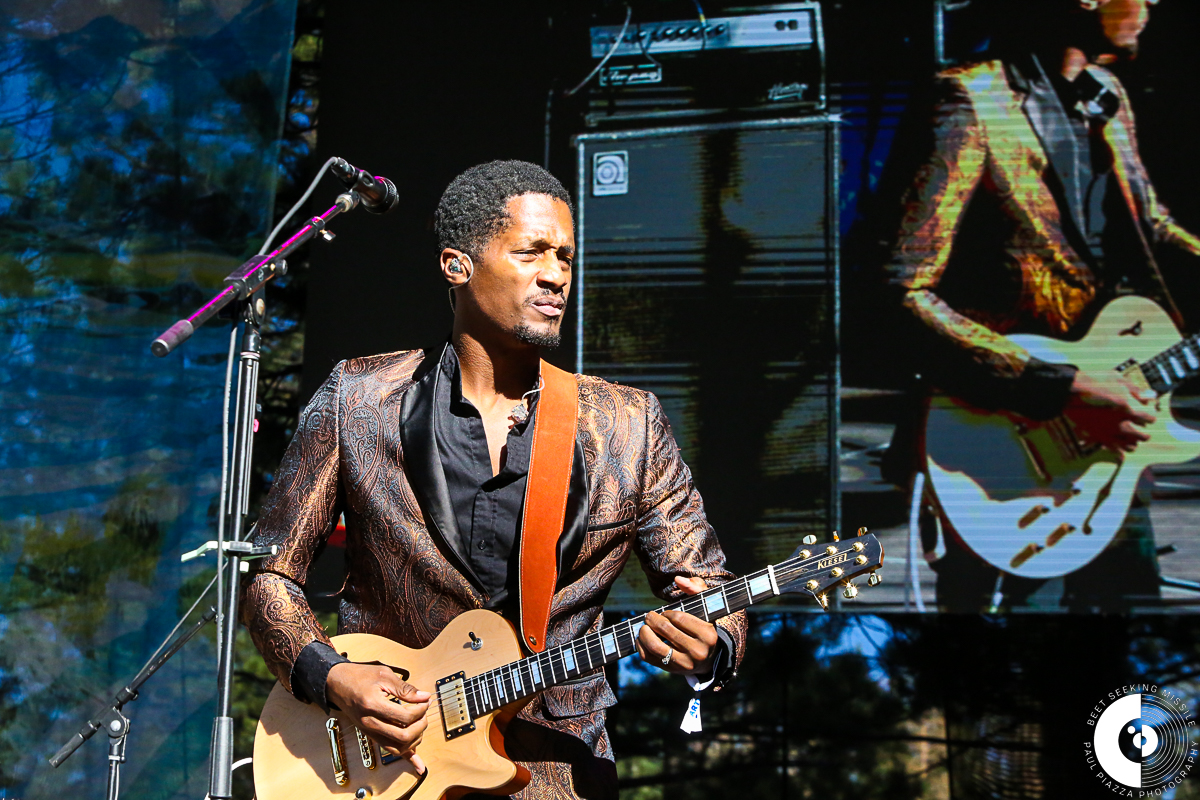 There were lot of good music memories and fantastic beer tastes from this festival and the joyous vibe of this mountain festival will very likely carry into next year's event.
Here's a slideshow with more photos from Mammoth: