Petaluma Music Festival
Sonoma-Marin Fairgrounds, Petaluma
August 6, 2022
Photos by Tom Dellinger.
The 15th annual Petaluma Music Festival made a lot of people happy last Saturday as they once again held their one day fest that consistently brings in top quality musicians and raises money for a good cause at the same time. Leading up to this year's fest, they had raised $400,000 dedicated to help keep music in the schools. A worthy cause and what better way to accomplish this lofty goal?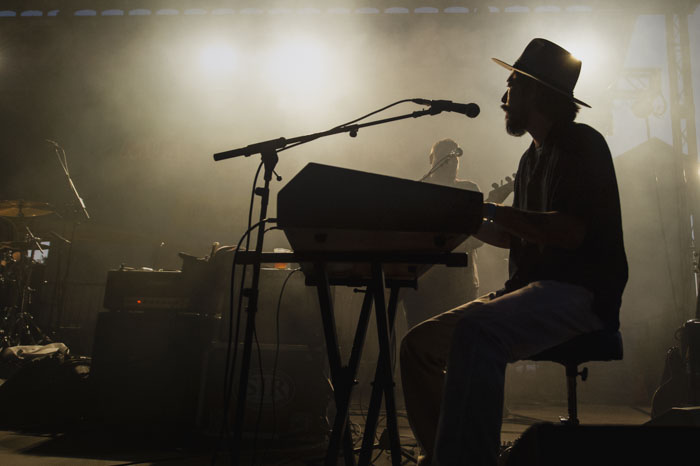 Throughout its history, their winning formula has always been a heavy mix of the immense talent we have right here in our own back yard coupled with a few more broadly known artists. This year saw Jackie Greene return for his third headlining set at this festival. Always a popular draw, he delivered another solid performance.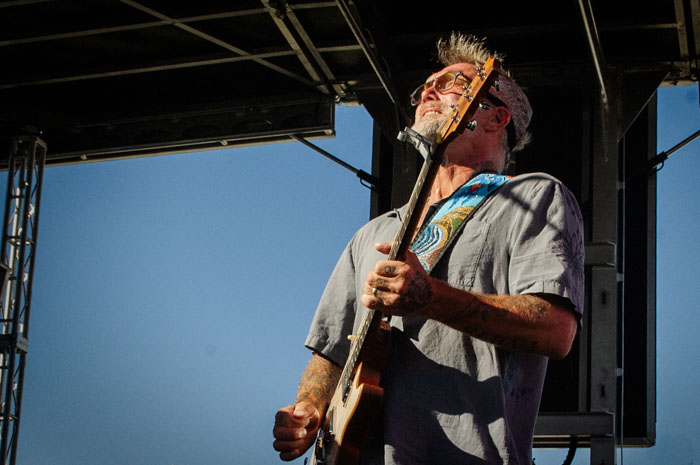 This festival also has a history of bringing artists from New Orleans and this year they brought Anders Osborne, who came out swinging hard as he prowled the stage and letting loose with a torrent of dense guitar growls and howls. He quickly had the crowd lit as they gave us a rich and dynamic set. Anders made a huge impression. Certainly with those who were familiar with him, but the newbies got one of those OMG sets. He's a powerhouse, does not miss, and Saturday was classic Anders. 
Earlier in the day, at the very beginning of the day, the opening set from Play Marimba was a special treat. This organization builds high quality marimbas, teaches young school aged children to play them and then shares the results with the public, as they did on Saturday. It was a remarkably enjoyable set that demonstrated the success of this program and of all who played; teachers and students. It was wonderful to experience the sound of these instruments and the depth of musicianship from these young players. This was a perfect example of the mission of this festival. Be sure to visit their website to learn more about this organization.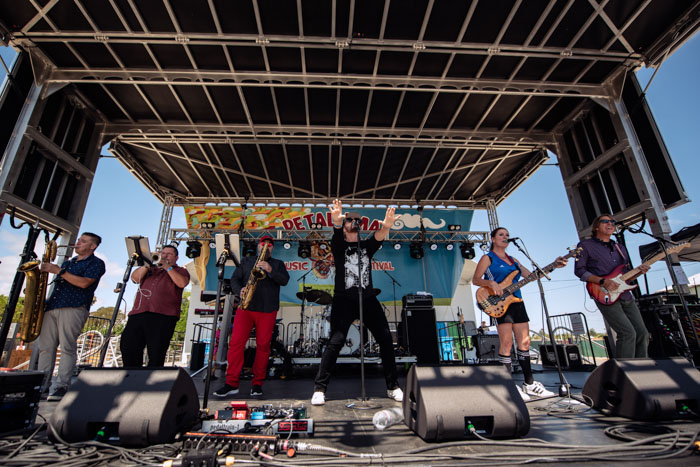 In a case of the right band at the right time: Who doesn't like the sound of a tightly driven soul/funk band? Who doesn't like a band with high energy and bursting with personality? And who couldn't love getting that first thing in the morning? So, that happened as Sacramento based band, Joy & Madness, delivered the goods when they opened up on the main stage. A perfect way to start the day.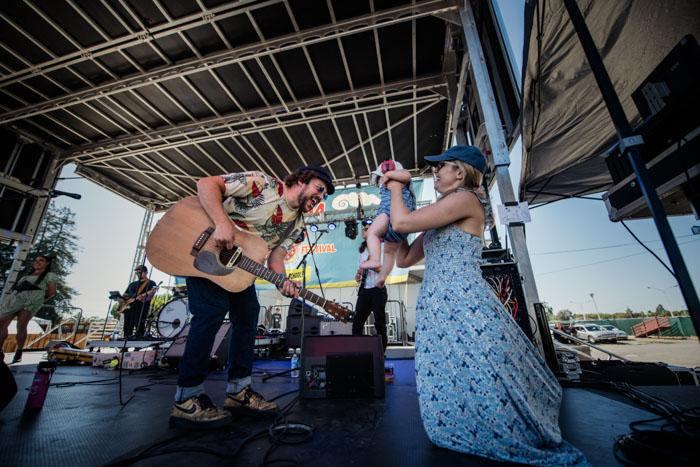 Dustbowl Revival also had a memorable set. This band has a distinctive sound and style that is captivating. Though there have been personnel changes since I saw them last, their sound is unmistakable to me. A fine set from them, punctuated by an appearance by founding member Zach Lupetin's newborn joining in.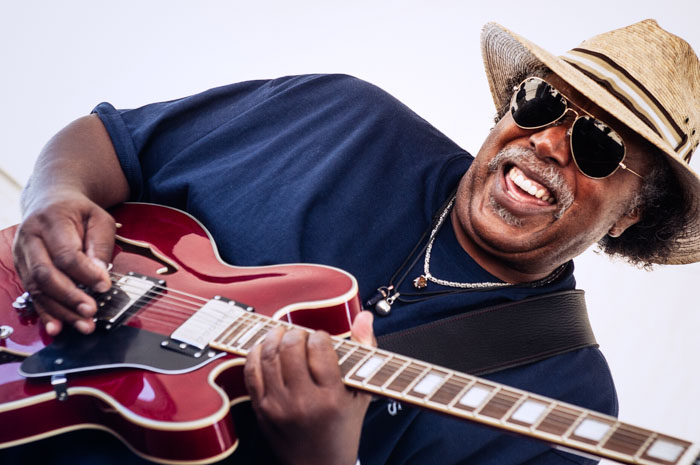 Everybody brought their A game and there was a broad mix of styles represented. In blues we had local Levi Lloyd and Friends who were exceptionally tight. One of the best I've heard from him. Also from Austin, blues artist Jackie Venson had a great set and made many new fans.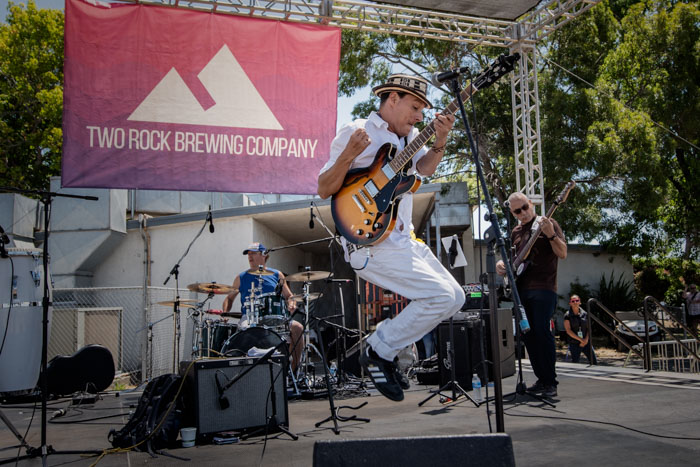 Other local favorites were The Rainbow Girls, Spike Sikes and His Awesome Hot Cakes, La Gente SF, Kayatta, Dirty Cello, The Happys, and Marty O'Reilly and The Old Soul Orchestra.
Marty O'Reilly had one of the strongest sets I heard. Right up there with Anders. It was a set that took us on some lengthy instrumental grooves along with the gritty vocals coming from Marty. It was a journey. A ride. It was an emotional roller coaster. The sun made its descent in the west and lit the stage in that perfect golden hour of light. I can't help but believe the band felt the moment as well. They played like they were inspired. 
Here's a slideshow with more photos of the performers by Tom Dellinger: