Les Claypool's Bastard Jazz
Lagunitas Brewing Company, Petaluma
August 2, 2022
Photos by Paul Piazza
Les Claypool's Bastard Jazz recently played a show at Lagunitas Brewery in Petaluma. In addition to the madman genius bassist/vocalist, the all-star jam/jazz outfit is made up of musical luminaries including standard setting  Stanton Moore of Galactic on drums, the immensely quirky and versatile saxophonist Skerik, and master percussionist and vibraphonist Mike Dillon.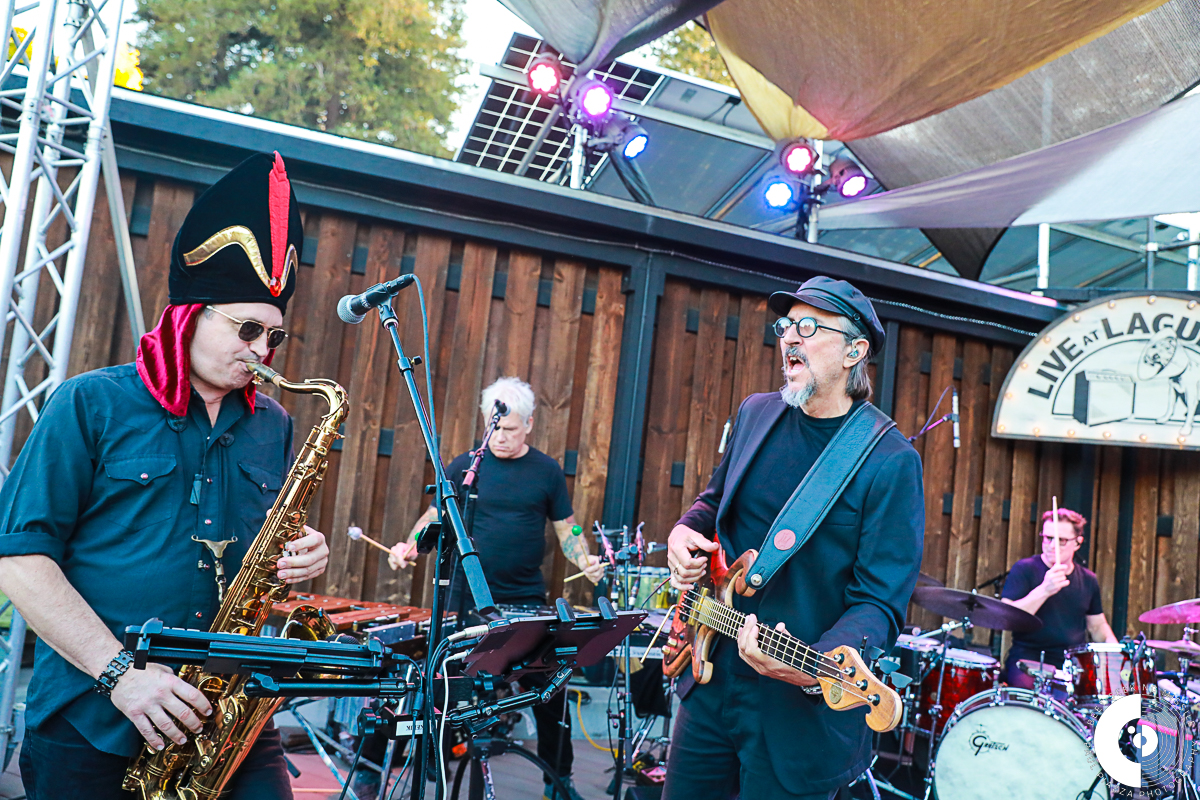 If you are familiar with any of these four, you'll know they have individually participated in some of the greatest live musical moments of the last two or three decades. Occasionally, they have intersected with each, collaborating in colorful dyads.Dillon has been known to occasionally set up percussion next to Moore on the Galactic stage and has also joined Primus for many of their New Year's Eve shows as well. Skerik seems to be ever melding into bands or fronting his own for a devilish jam. But this quartet, with all four sharing the same stage, was truly something special to witness.
The quartet have played about a dozen shows on a West Coast run that started with two nights at Yoshi's in Oakland before recently finishing their run with a couple of dates in Colorado.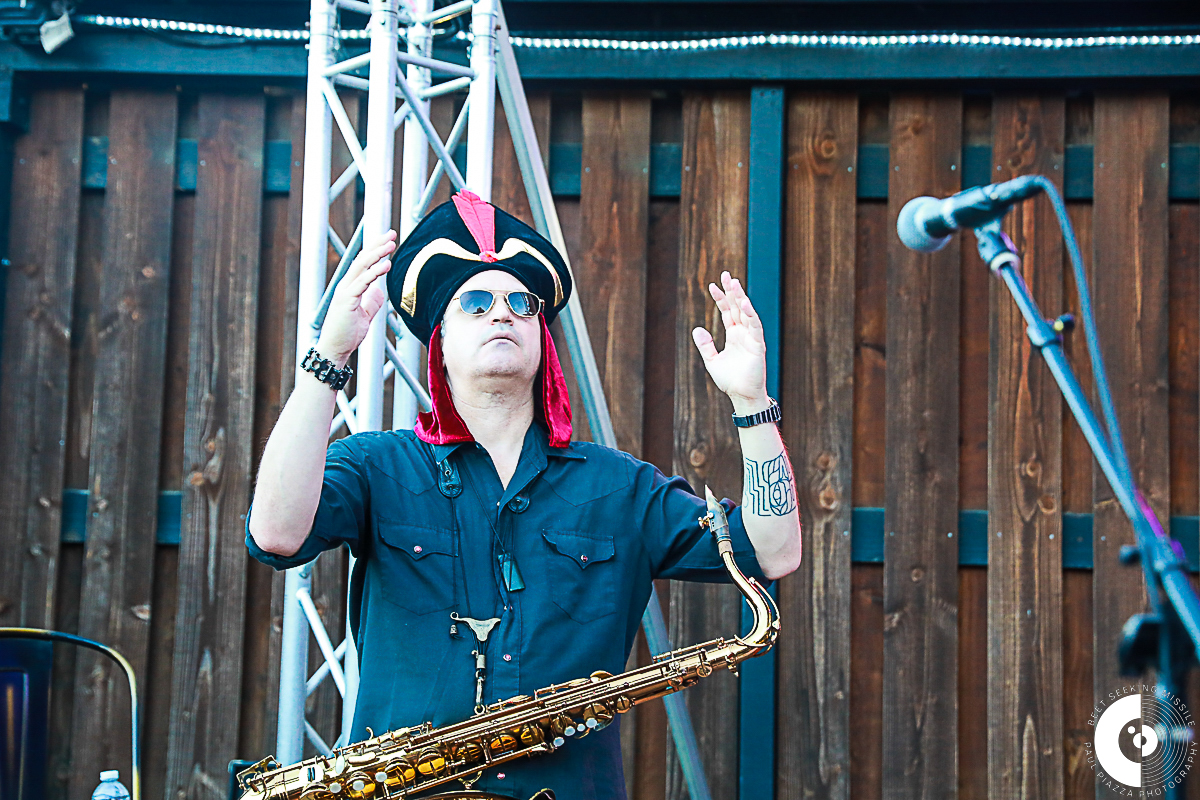 Claypool, the erstwhile Primus bassist and vocalist has long been a visionary who  immerses himself in a variety of musical curiosities outside of his main band-always with mind-blowing results.
Earlier this year, Claypool reunited for a single festival show with Oysterhead, the insane experimental power throuple he co-founded with Stewart Copeland (The Police) and Trey Anastasio (Phish). He also collaborated with Copeland, Sean Lennon, Billy Strings, and Gogol Bordello's Eugene Hutz to record a song in support of the Ukraine called "Zelensky: The man with the iron balls."  And naturally, Claypool also maintains his excellent partnership with Lennon in the Claypool/Lennon Delirium, a psychedelic duo project which has explored creative arcs in recent years.
 Bastard Jazz was imagined as an improv group that would start a song with a riff idea or suggestion from one of the players and the group would take it from there. In Petaluma, the first two songs clocked in at a little over 50 minutes and took a variety of interesting paths, but never lost their way.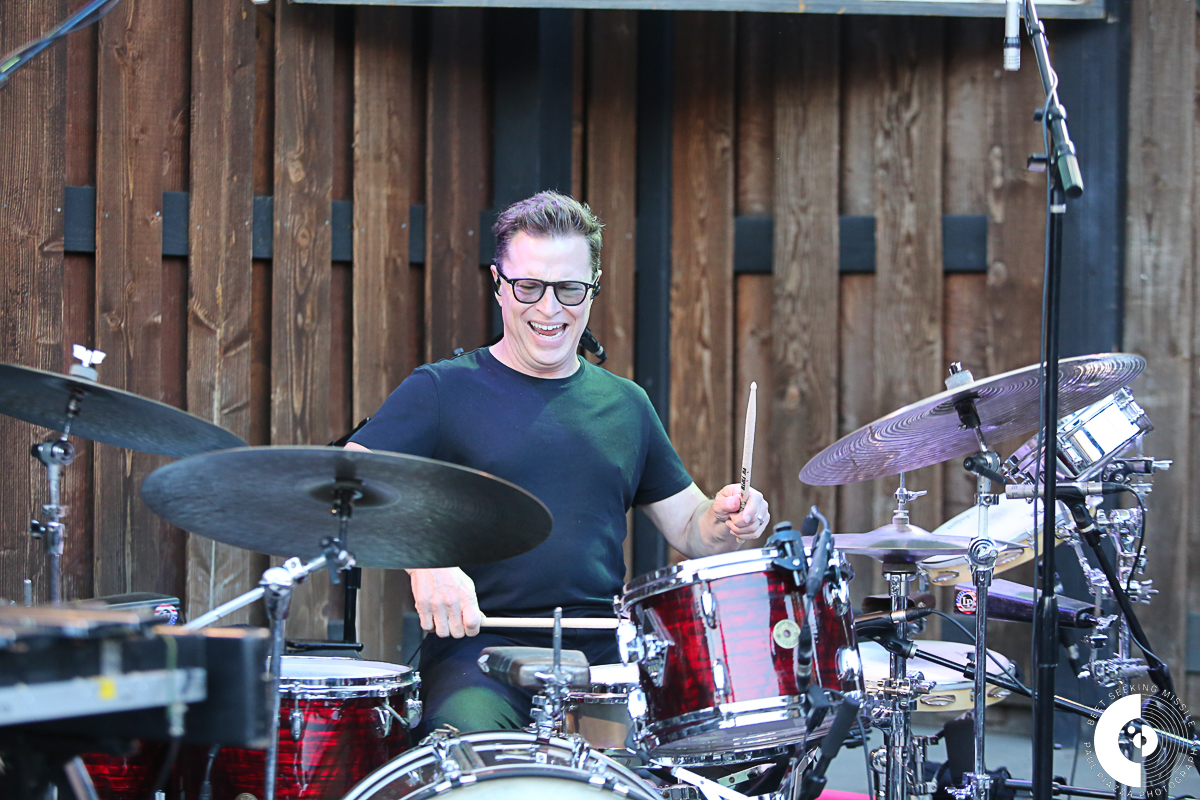 Skerik, who donned a Pope's hat, or Papal Tiara, for the entire performance, was set up to blow on stage with Dillon right behind him wreaking joyful havoc around the vibraphones and a variety of percussion objects while Moore bounced joyfully with beats, fills, and all kinds of glorious syncopation. At one point late in the show, Skerik laid a blessing on an unsuspecting crowd member, who seemed to have been touched by a higher power afterwards.
Claypool would occasionally stroll the stage and focus on one of the others as they addressed the theme of the jam as the evening evolved into a splendiferous showcase of each band member's voluminous skills as they plundered ideas throughout the evening. As Claypool paused and explained early on, "We are just gonna make this shit up as we go," and what beautiful "shit" it was as this band extended their set over two hours with brain-popping ideas and musical adventures. It was one of those shows where, if you are familiar with these four musicians, you could only hope to be at.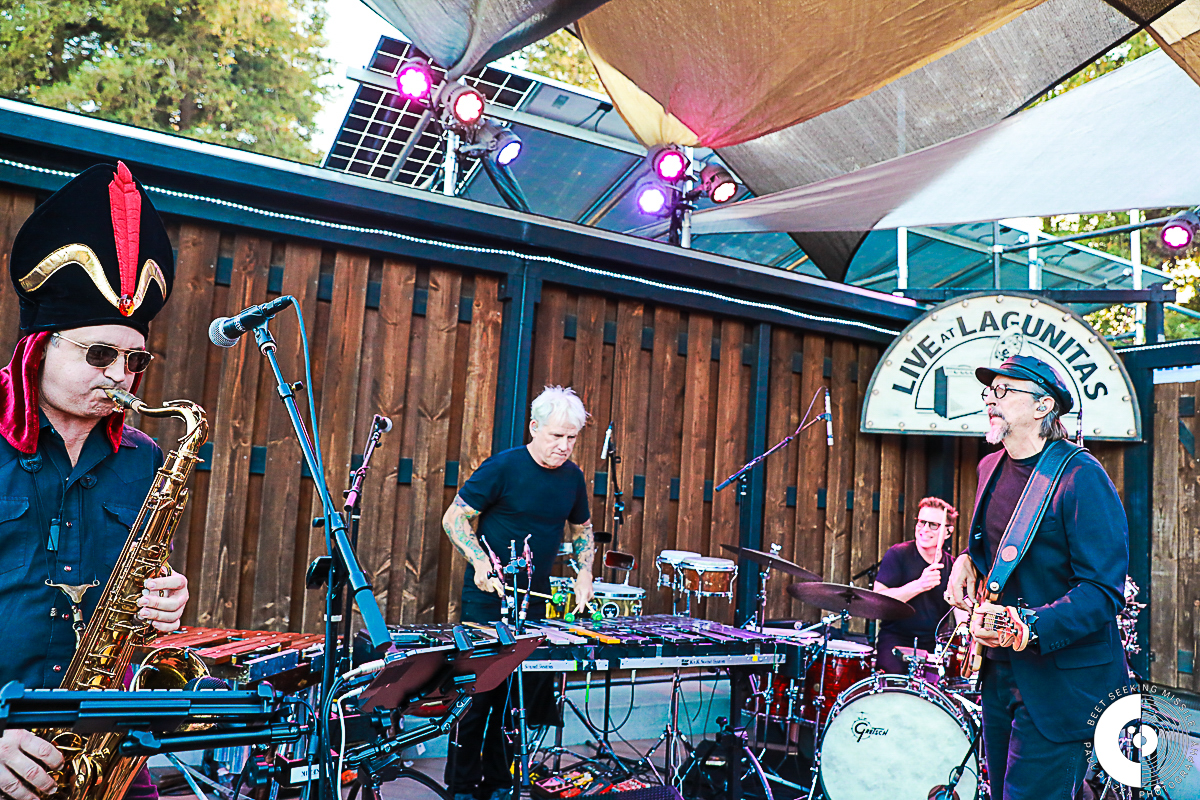 Beautifully done Bastard Jazz. Let's hope they do it again next year.