The Melvins
The Cornerstone, Berkeley
July 20, 2022
Photos by Raymond Ahner
The legendary Melvins, who earlier in the year supported Ministry on the Industrial Strength Tour, just wrapped up the Electric Roach Tour, during which they headlined twenty six shows in six weeks before wrapping it all up with a beyond sold-out show at the Cornerstone in Berkeley. With Helms Alee and Harsh Mellow along for the ride, it was the perfect way to end the tour.
Taking the stage to the theme song from Sanford and Son, the Melvins opened their set with "Oven," and proceeded to put on a fifteen song set that crushed just as much (if not more) than usual. Buzz paced his side of the stage while laying down his signature riffs, while bassist Steve McDonald and drummer Dale Crover kept the low end sounding just as heavy as ever.
As always, the Melvins let their music do the talking, as the set spanned most of their career. Highlights included "Anaconda," "Mister Dog is Totally Right," and a ripping version of "Honey Bucket." They wrapped up their set with a cover of Alice Cooper's "Ballad of Dwight Fry."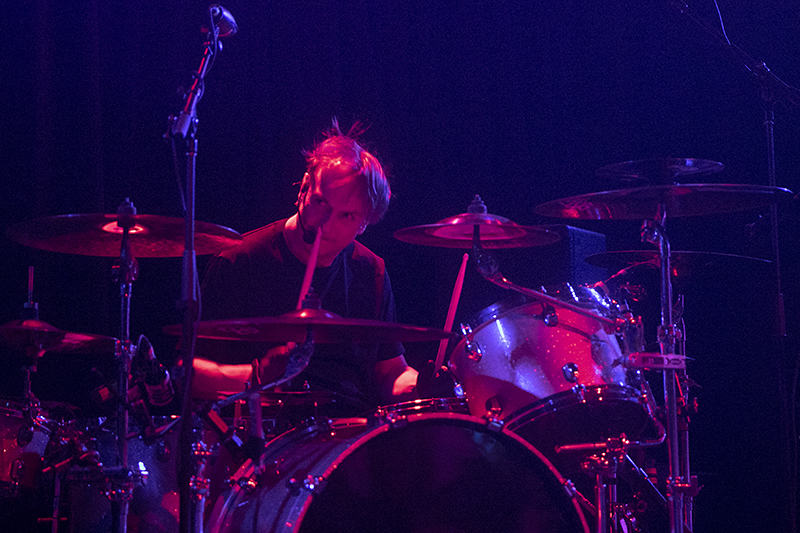 Ever the touring band, the band just announced the Five Legged Tour, which will see them returning to the Bay Area on September 5, at the Great American Music Hall.