Viagra Boys
April 19, 2022
The Independent, San Francisco
Photos by Geoffrey Smith II
Stockholm's Viagra Boys are an essential act in what feels like a renaissance of European post-punk bands making their way to the United States. Other acts such as Sleaford Mods, Idles, Yard Act, and Amyl and The Sniffers are doing an amazing job of keeping alive and vibrant what is stereotypically considered a 1980s-era genre, cross-pollinating with collaborations between each other. I almost wrote off the band as edgy or try-hard when I first saw their name. It wasn't until I dug a little deeper that I found it was meant to be a satirical jab at hyper-masculine culture. It's this satire and humor that make Viagra Boys incredibly entertaining lyrically and fun in their live performances.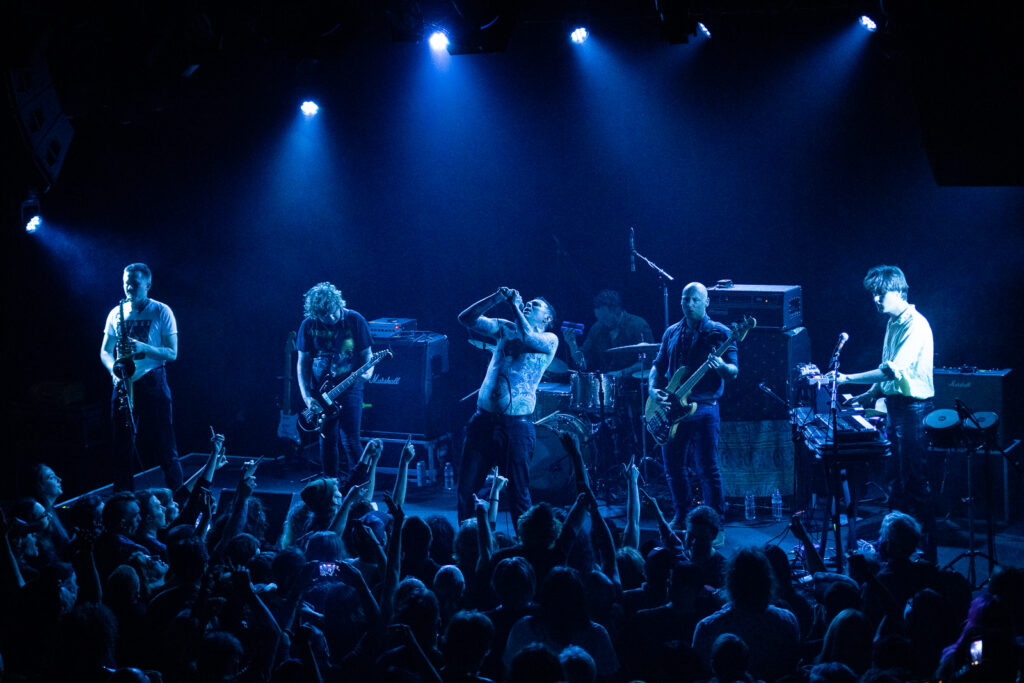 Vocalist Sebastian Murphy plays a bit of a heel, with many songs and their accompanying music videos portraying him as a selfish and belligerent oaf taking advantage of those around him while never quite crossing a line that stops you from rooting for him. Sporting an exaggerated slouch, potbelly, and spitting beer all over himself, his live persona keeps up this character, but it's during his between-song banter that you find a sharp and grateful artist reinventing himself as a better person.
Tattoo artist by trade, Murphy's ink-covered body was covered in beer and sweat by the end of the night, with crowd surfers attempting to match his energy and an aggressive yet still polite mosh pit swirling much of the evening. Shirtless, crawling around on the stage, and lacking any apparent vanity, Murphy gives off an Iggy Pop energy with a growly almost Southern affectation to his voice.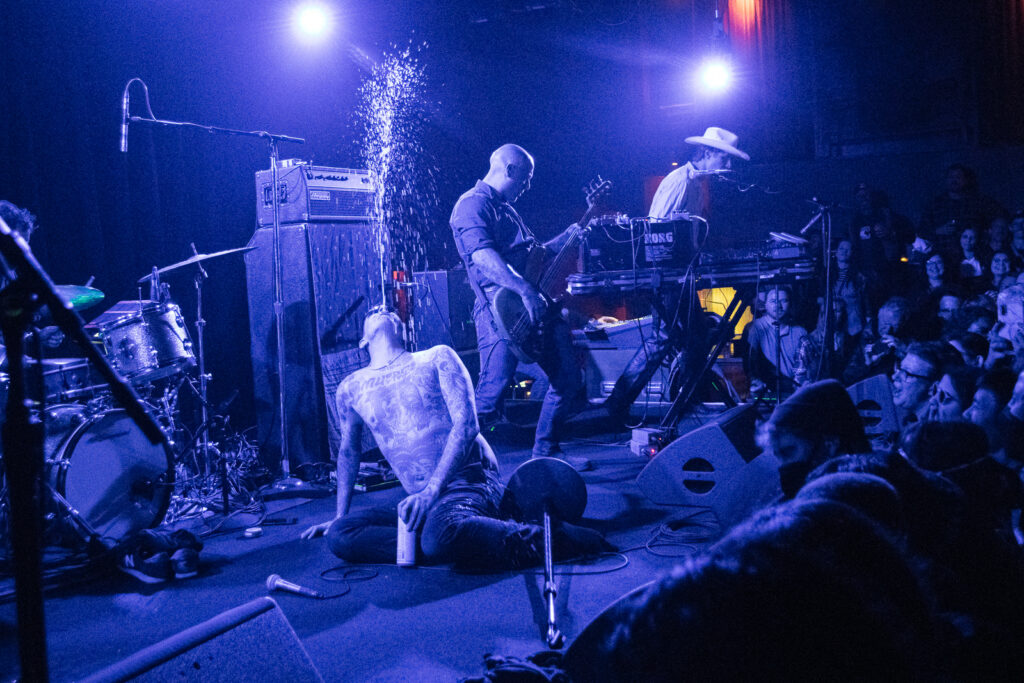 The set was extremely balanced. The tracklist was evenly split between their two full-lengths, Street Worms and Welfare Jazz, with the band kicking off the show with the track "Research Chemicals" from the Consistency is Energy EP, and "Ain't No Thief" from the forthcoming album Cave World, set for a July 2022 release date before their next tour with Shame. The set was also well-paced, with the tracks ordered to allow for ebbs and flows in its energy. The band's breakout single, "Sports", kicked off their encore and had the audience at the height of its rowdiness.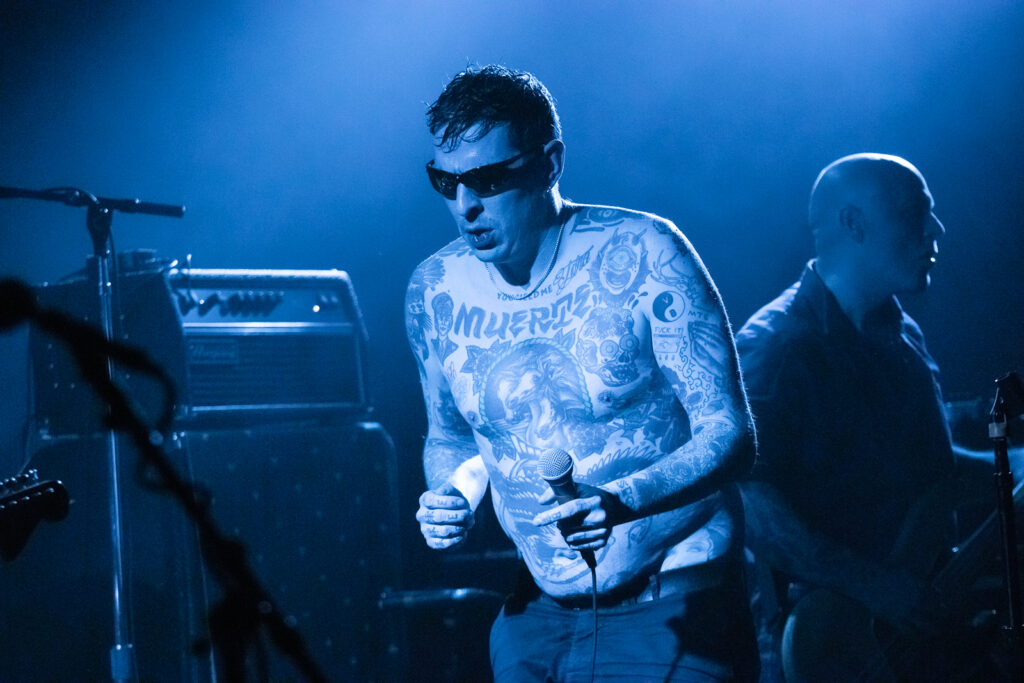 Viagra Boys' April 19th performance at San Francisco's The Independent was a special one, according to Murphy. Murphy grew up in the Bay Area – even being babysat by the bouncer of a well-known concert venue. He stressed this tour stop was a special one with lots of family in attendance, as well as a few particularly dedicated fans. Some fans handed him shrimp between songs – a reference to the band's track "Shrimp Shack," and another sported a ballpoint pen facsimile of Murphy's "Lös" forehead tattoo.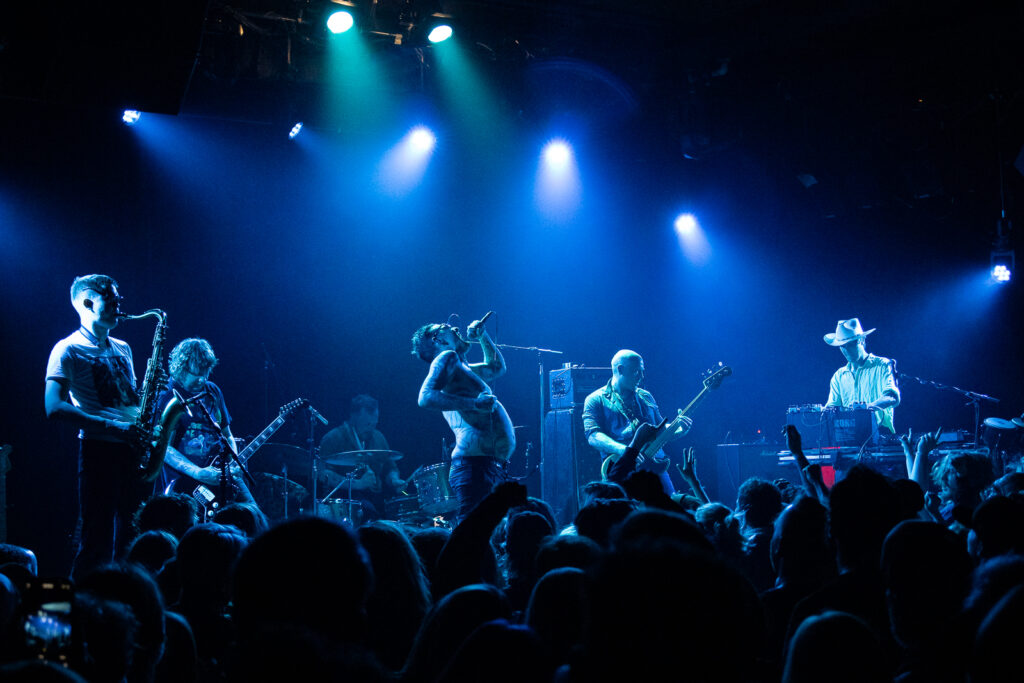 The band doesn't cut corners live, with the saxophonist swapping his brass for a guitar and the keyboardist juggling multiple keyboards and percussion devices. With a band like Viagra Boys, it's easy for the rest of the band to be overshadowed by such an engaging frontman, so Murphy left the stage a couple of times to allow the band to really jam out and embrace the Welfare Jazz sound while he took a quick break.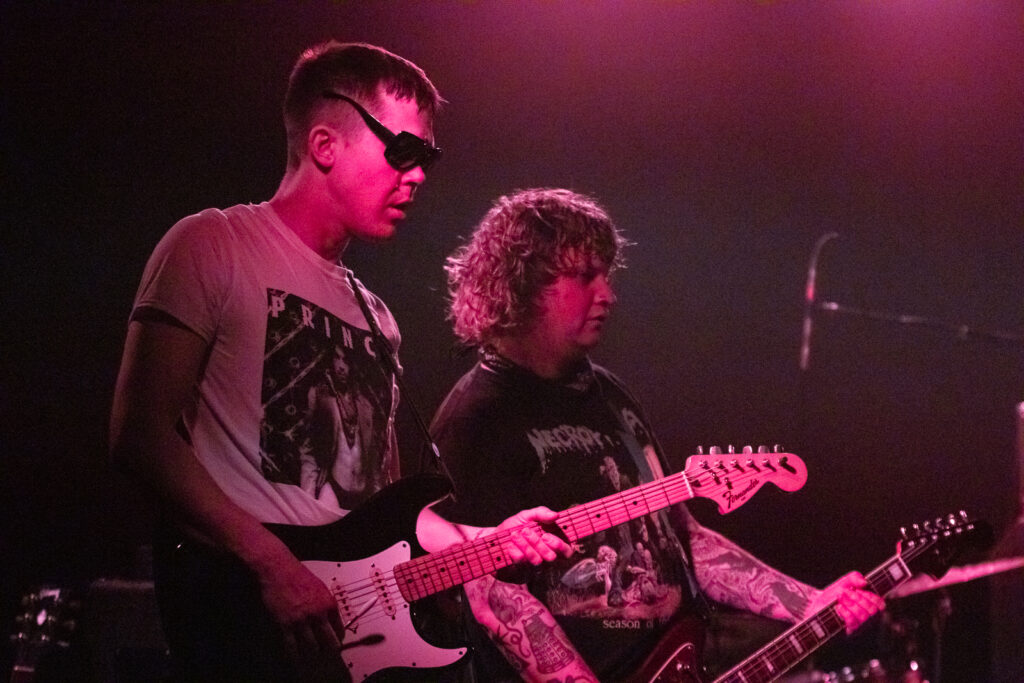 Similar to Alex Cameron, Viagra Boys' saxophonist Oskar Carls almost takes a second-in-command role with his instrumentation vital to the band's sound – especially on the latest album, Welfare Jazz. Carls makes what is often perceived as a dated or uncool instrument one that is a treat to watch and gives Viagra Boys that smear of controlled chaos in their sound.
The band will be back soon, kicking off their next North American tour with a trio of bay area dates in Santa Cruz, Oakland, and San Francisco, on September 26th, 27th, and 28th, respectively.
Here's a slideshow with more photos of Viagra Boys by Geoffrey Smith II: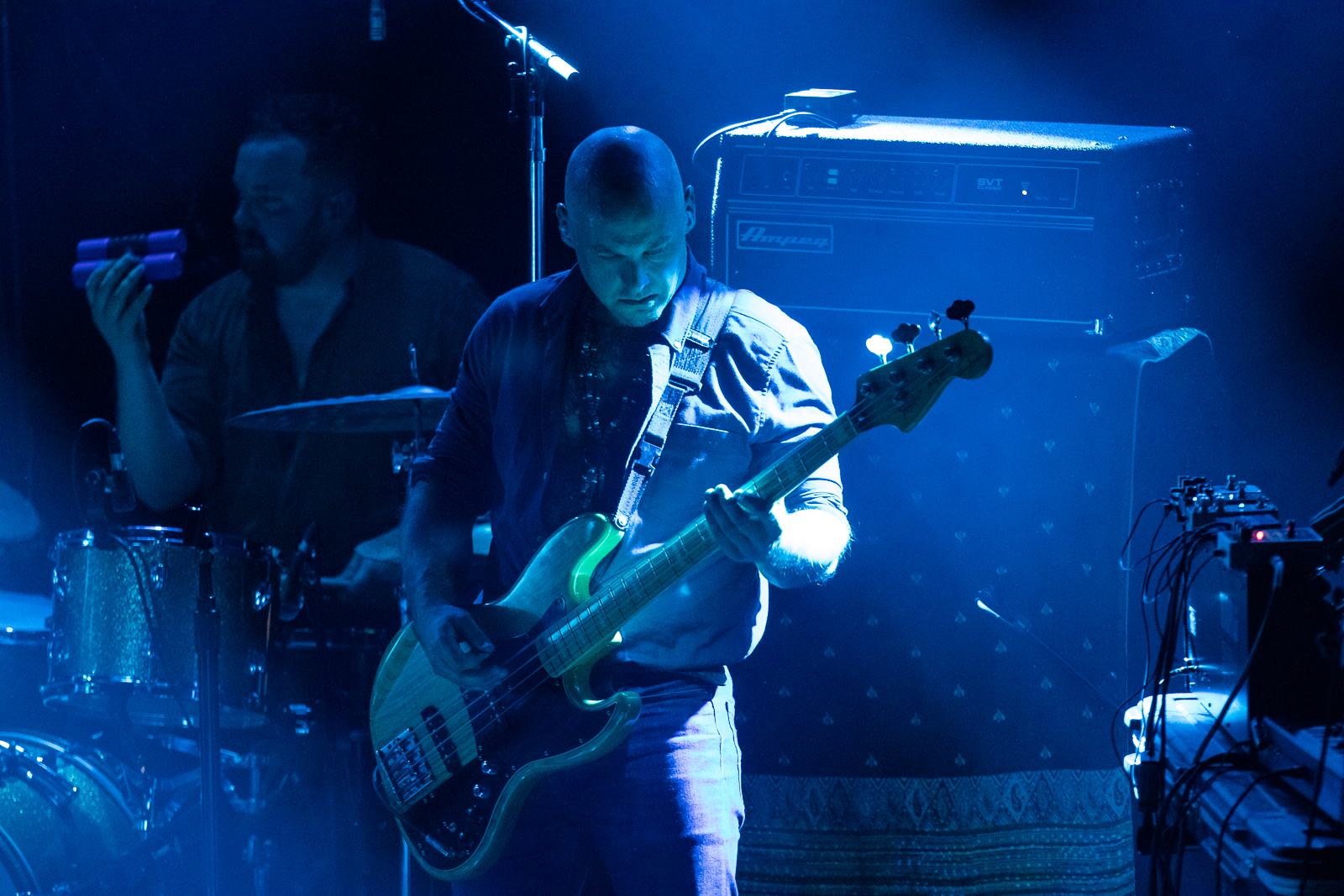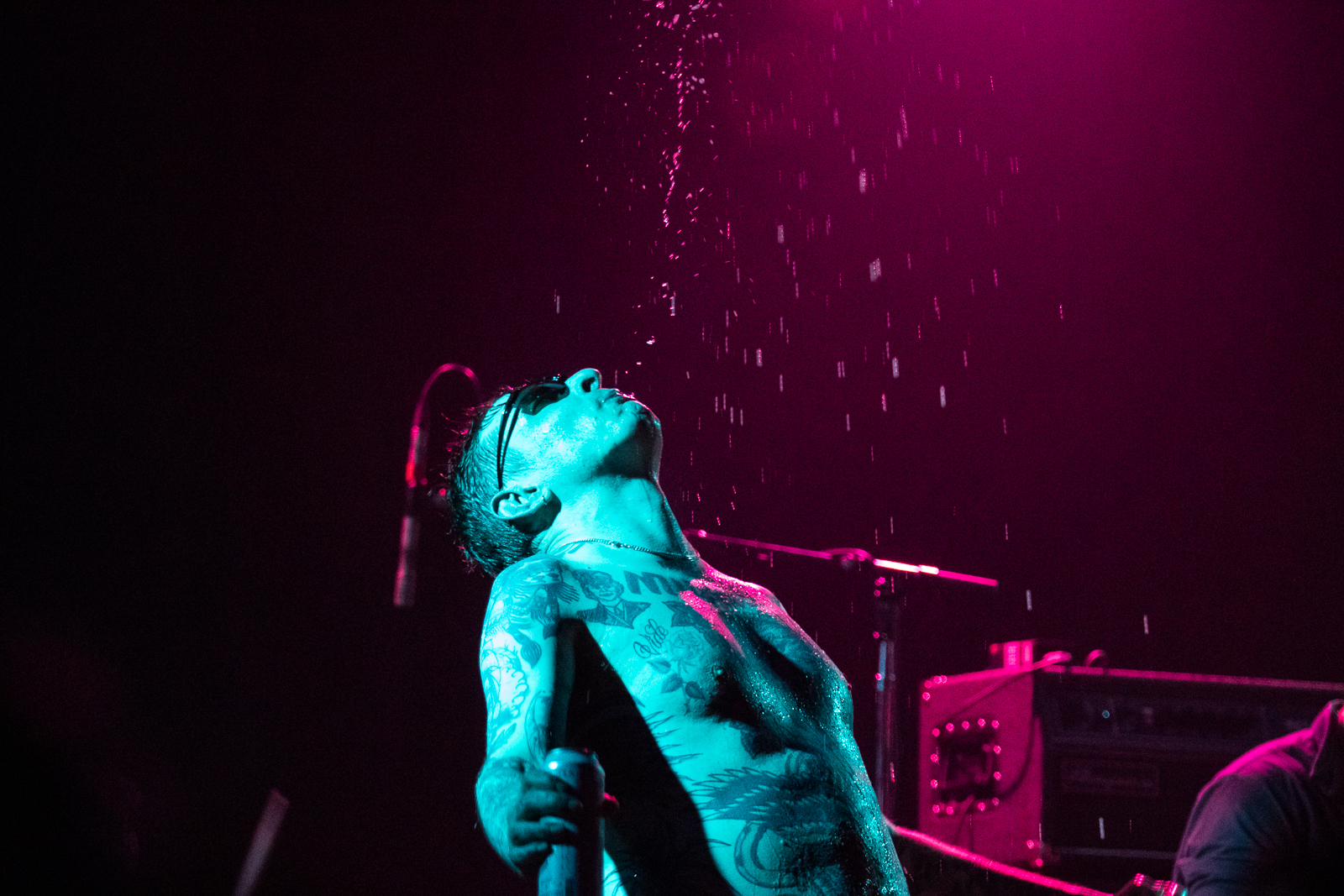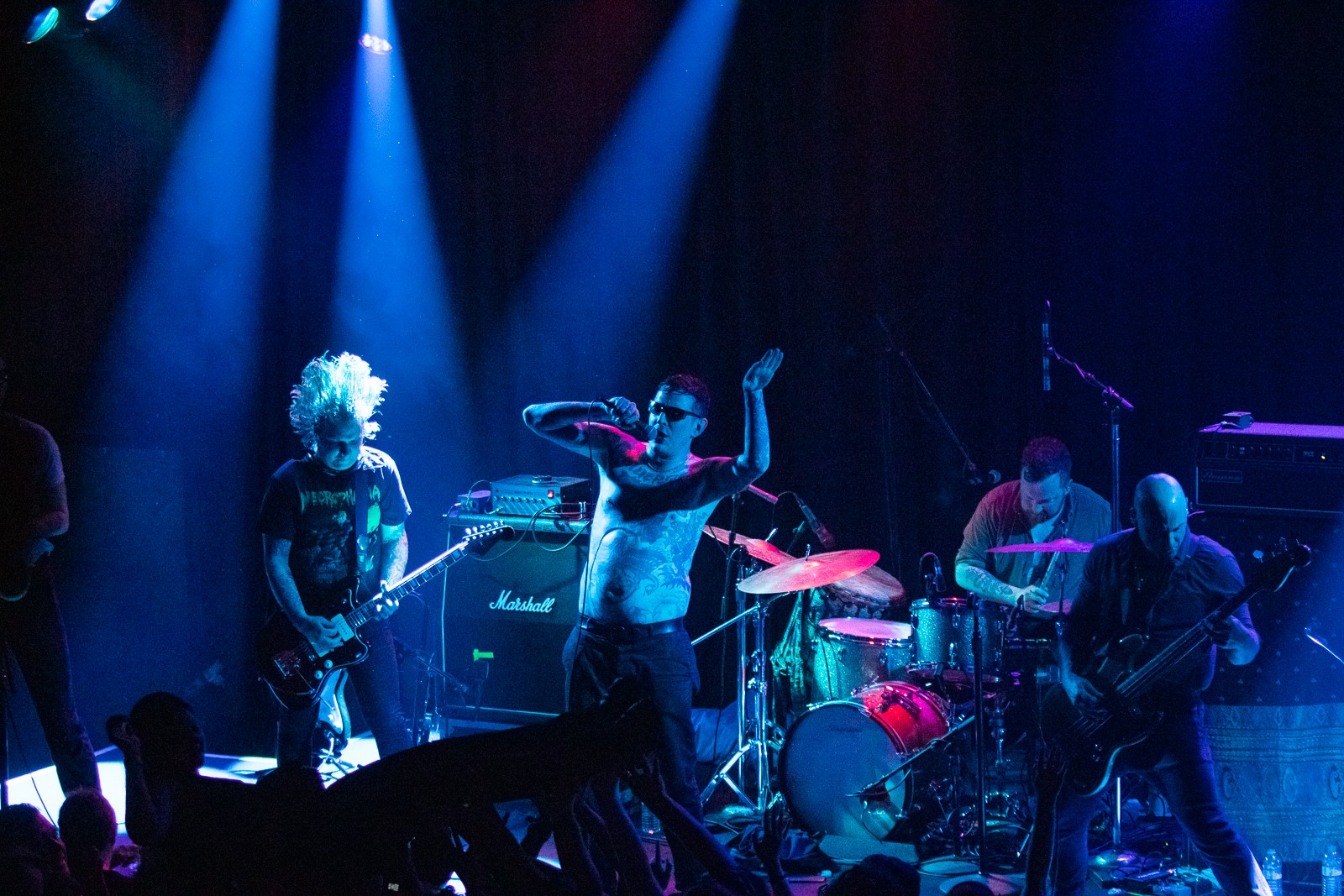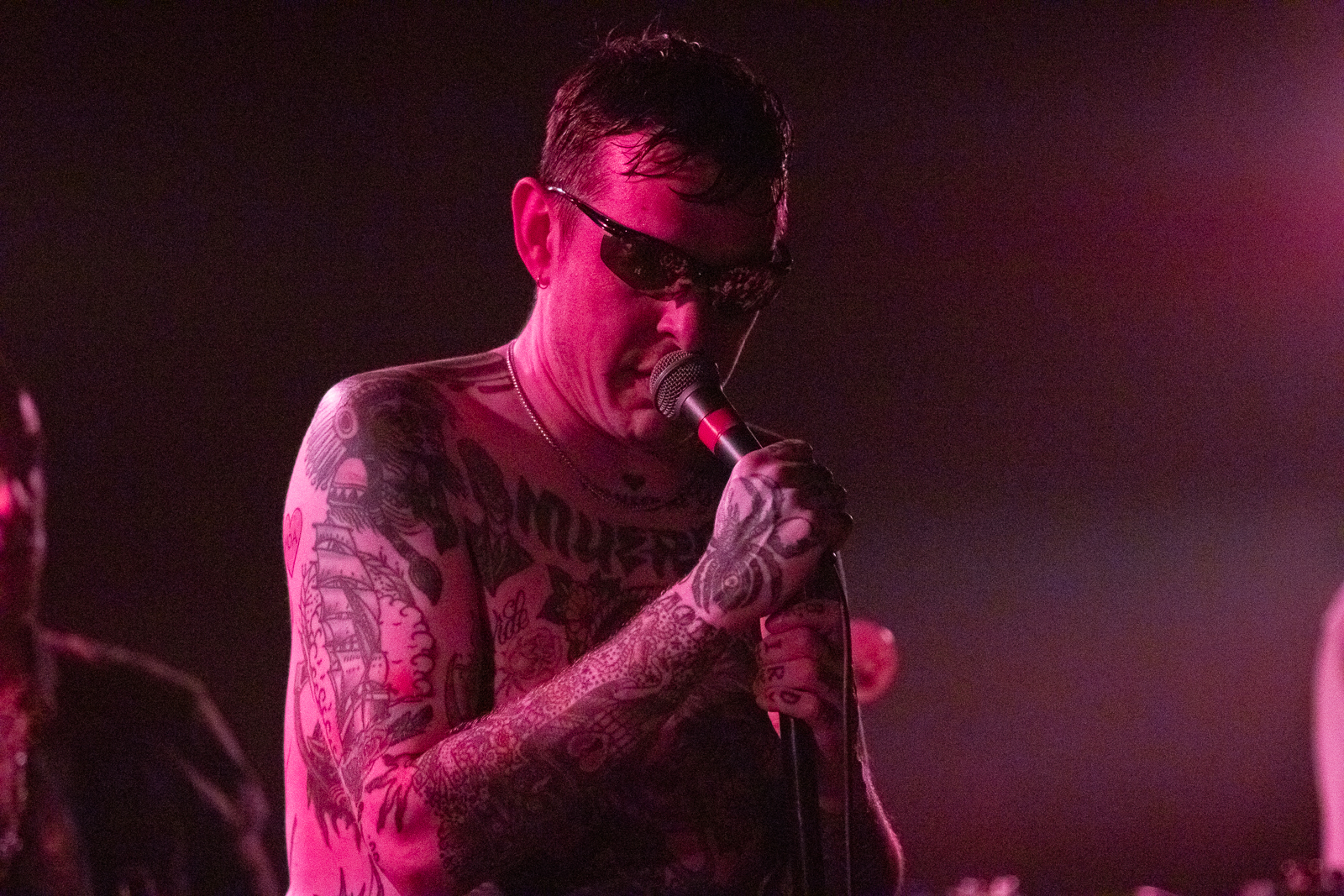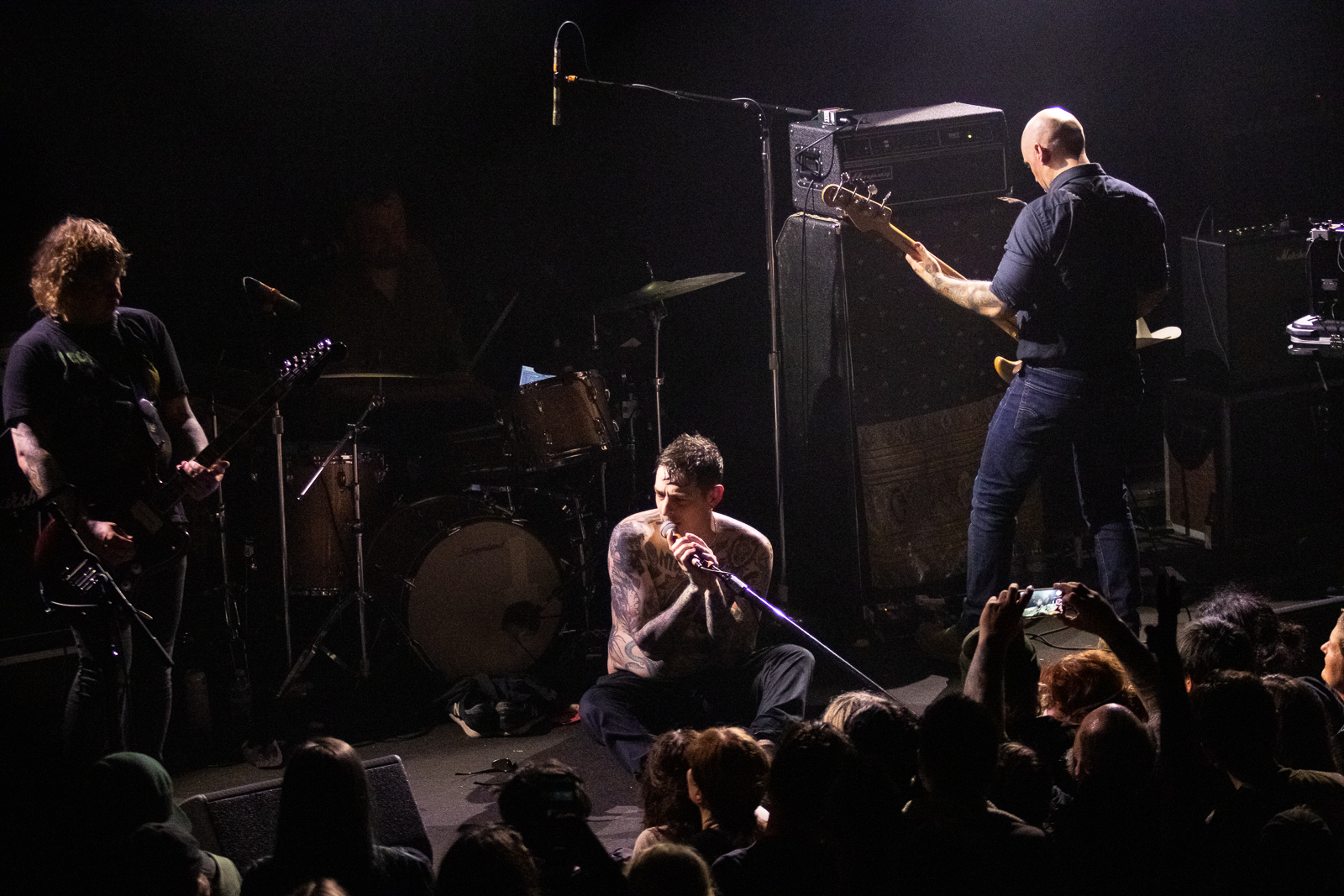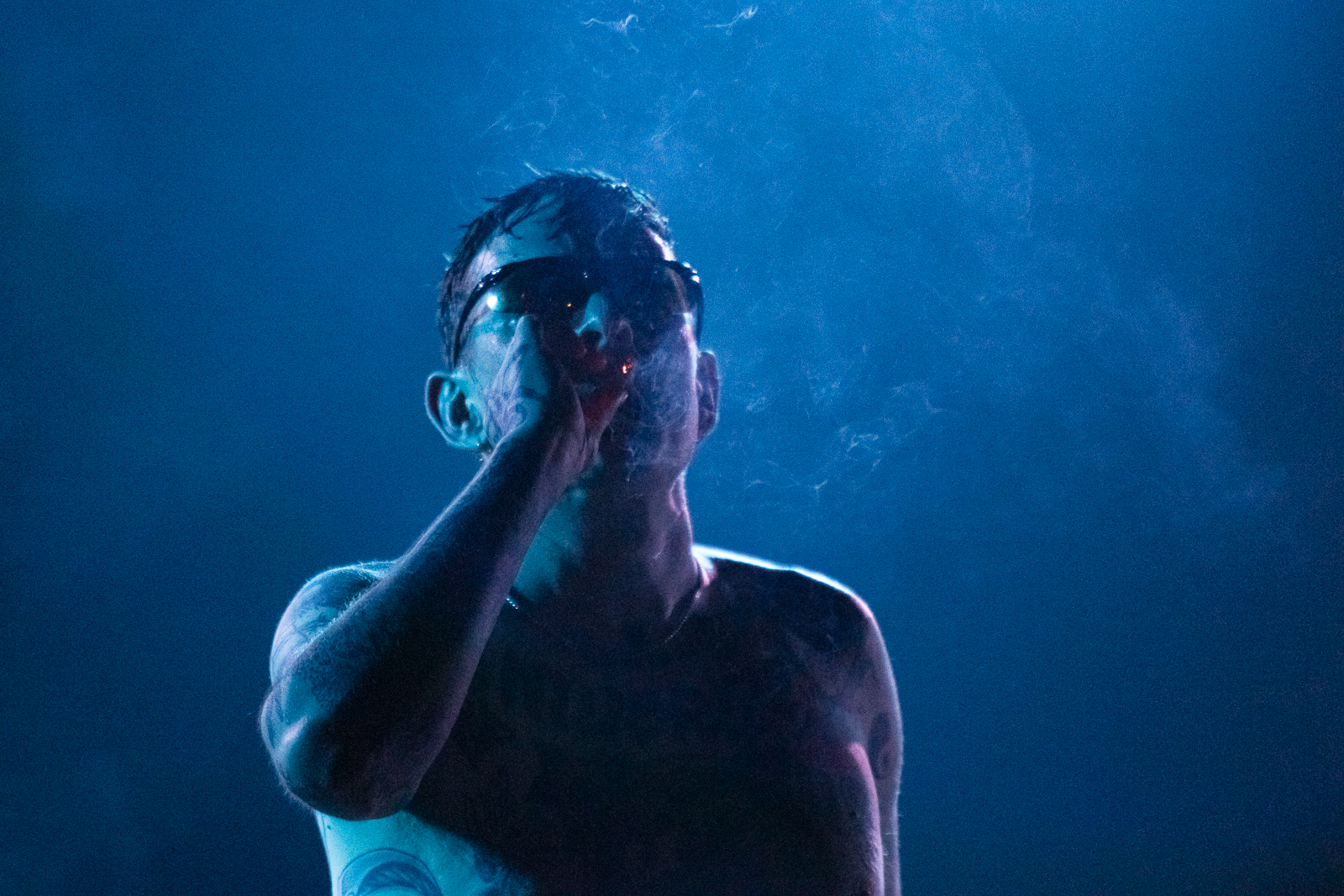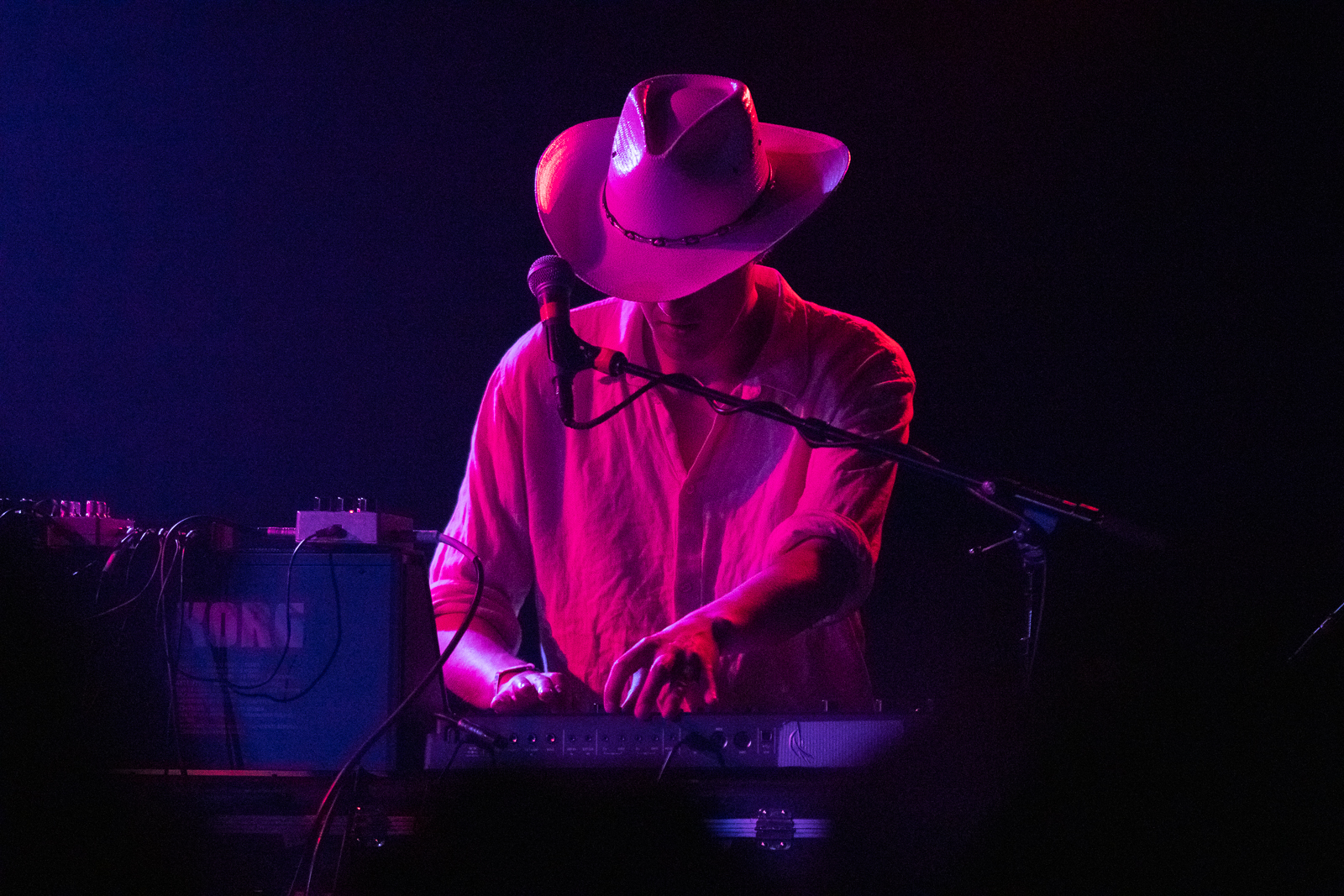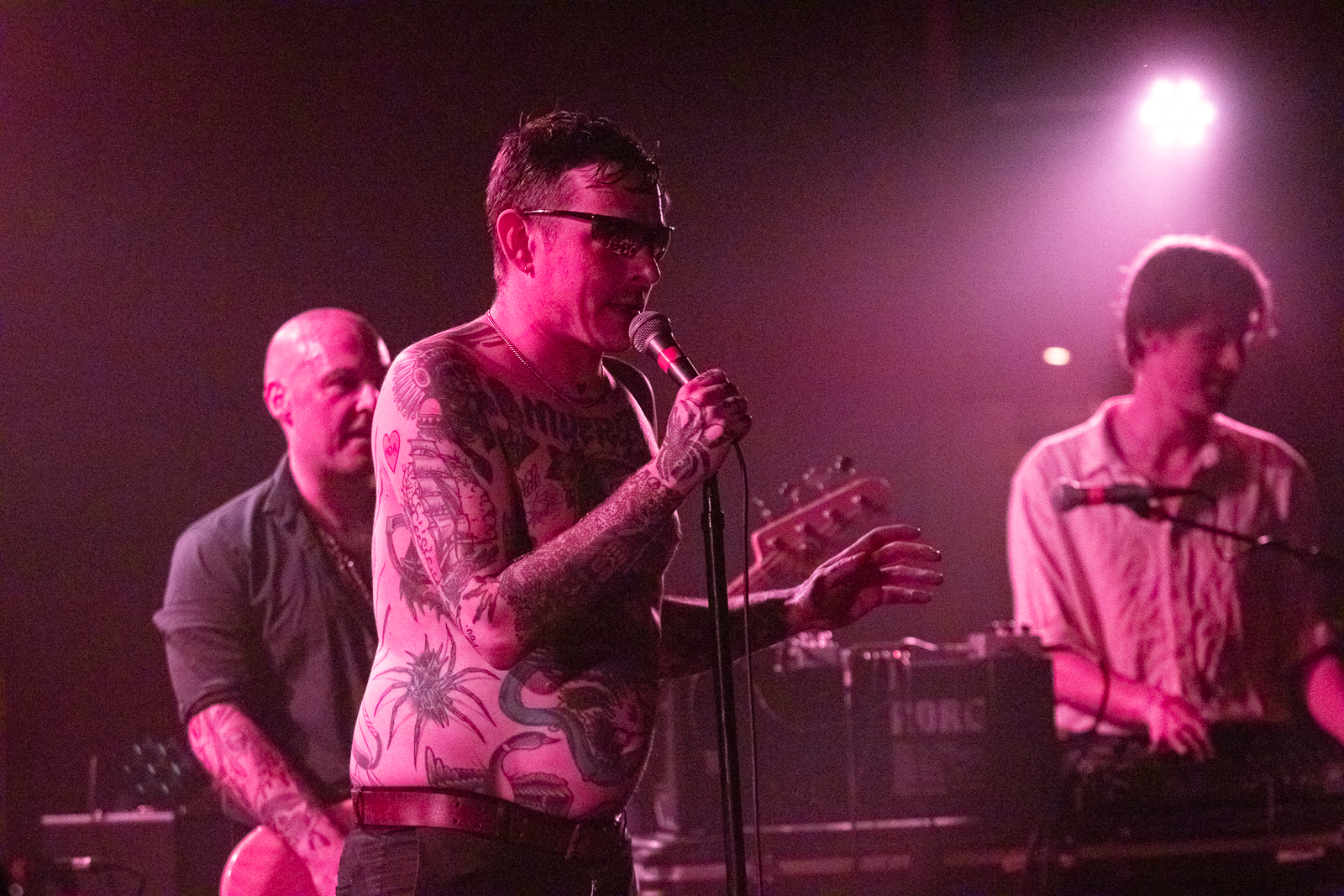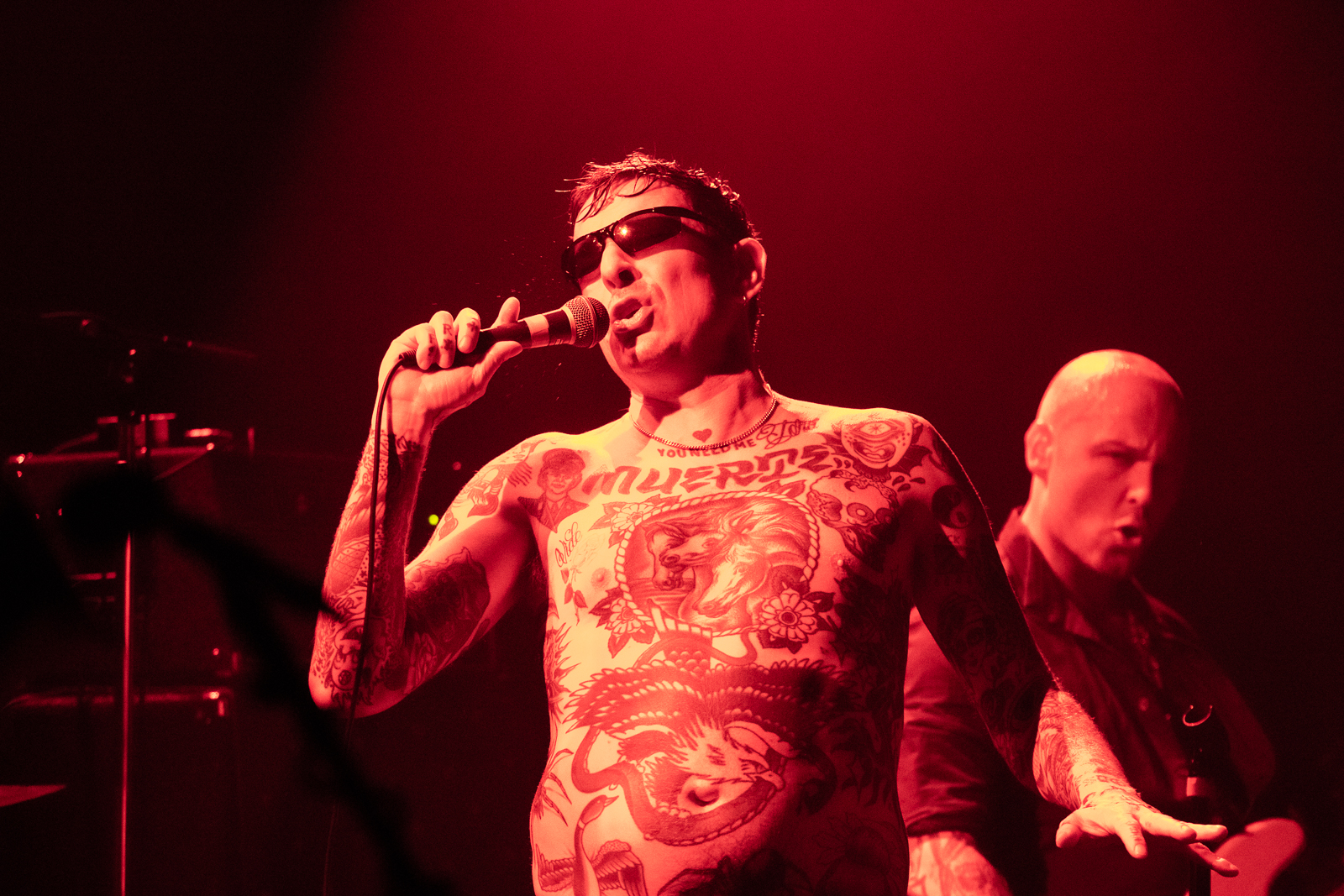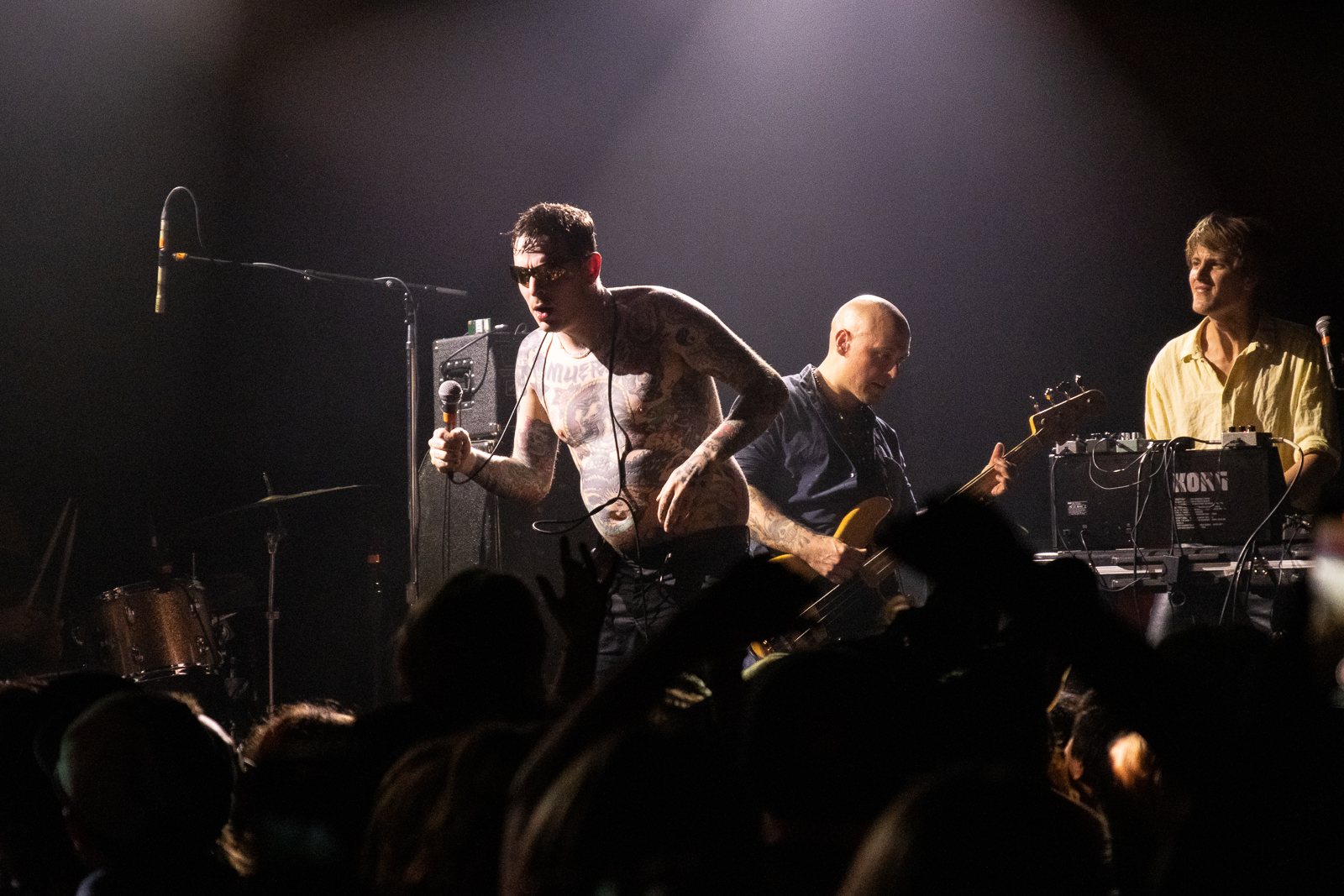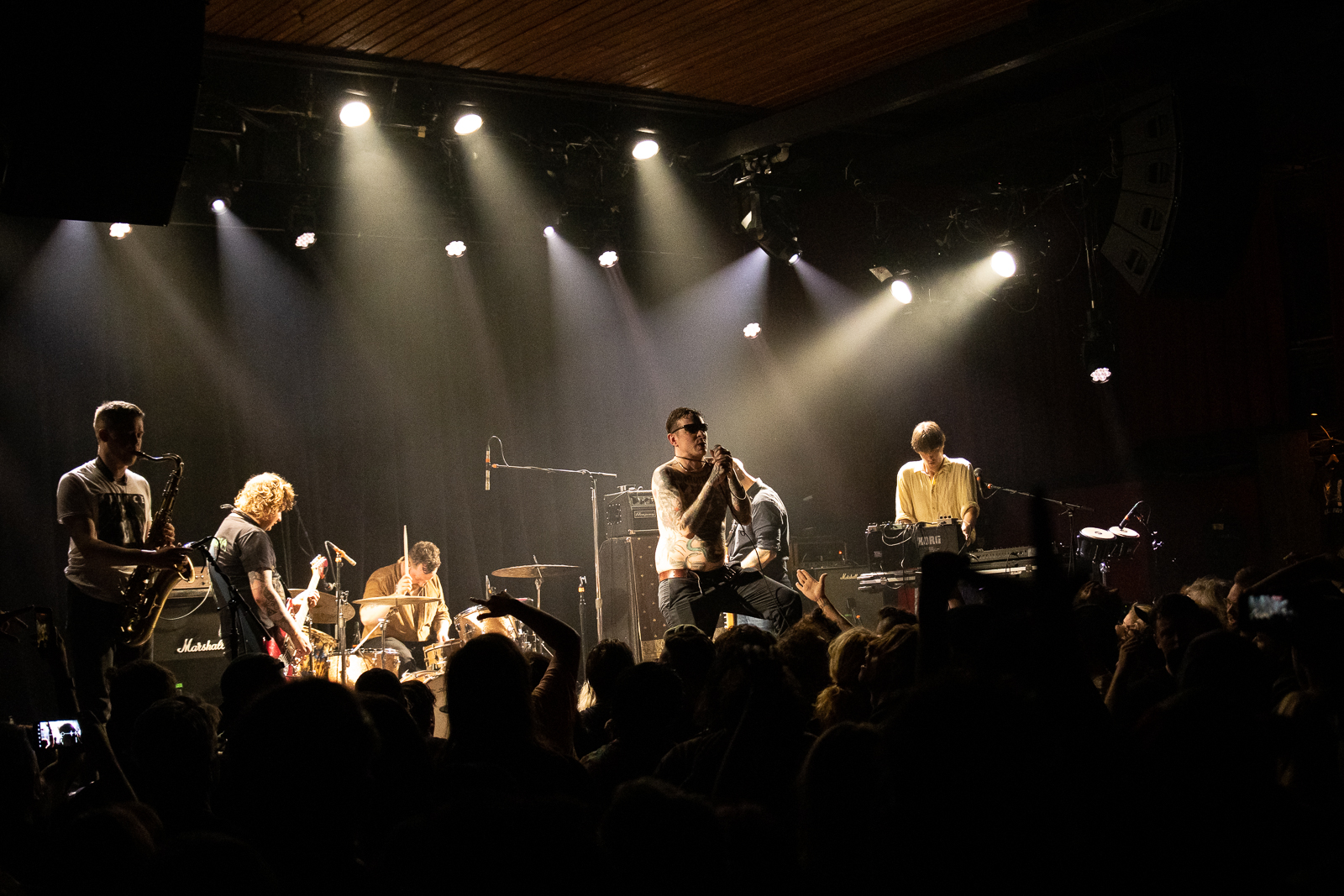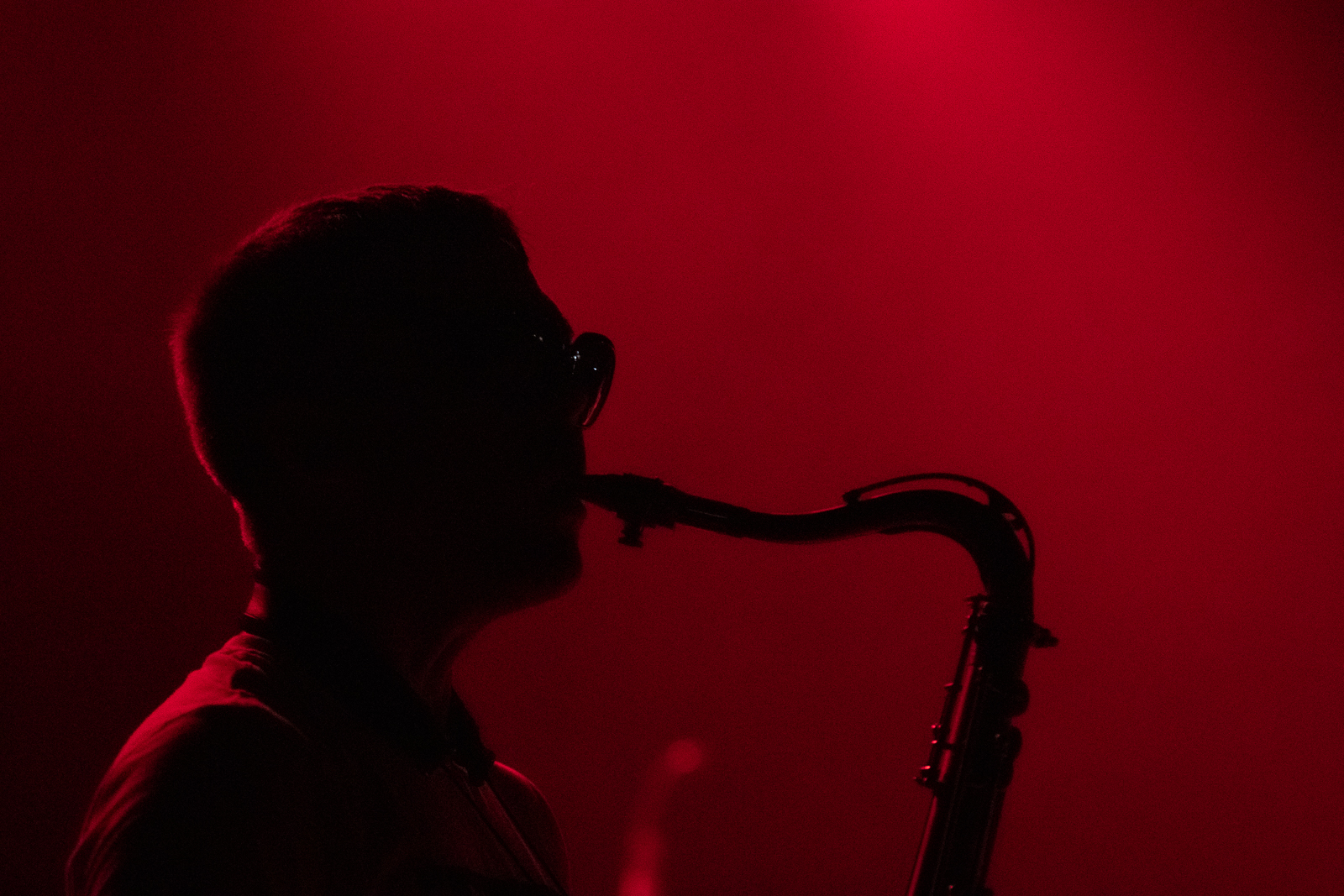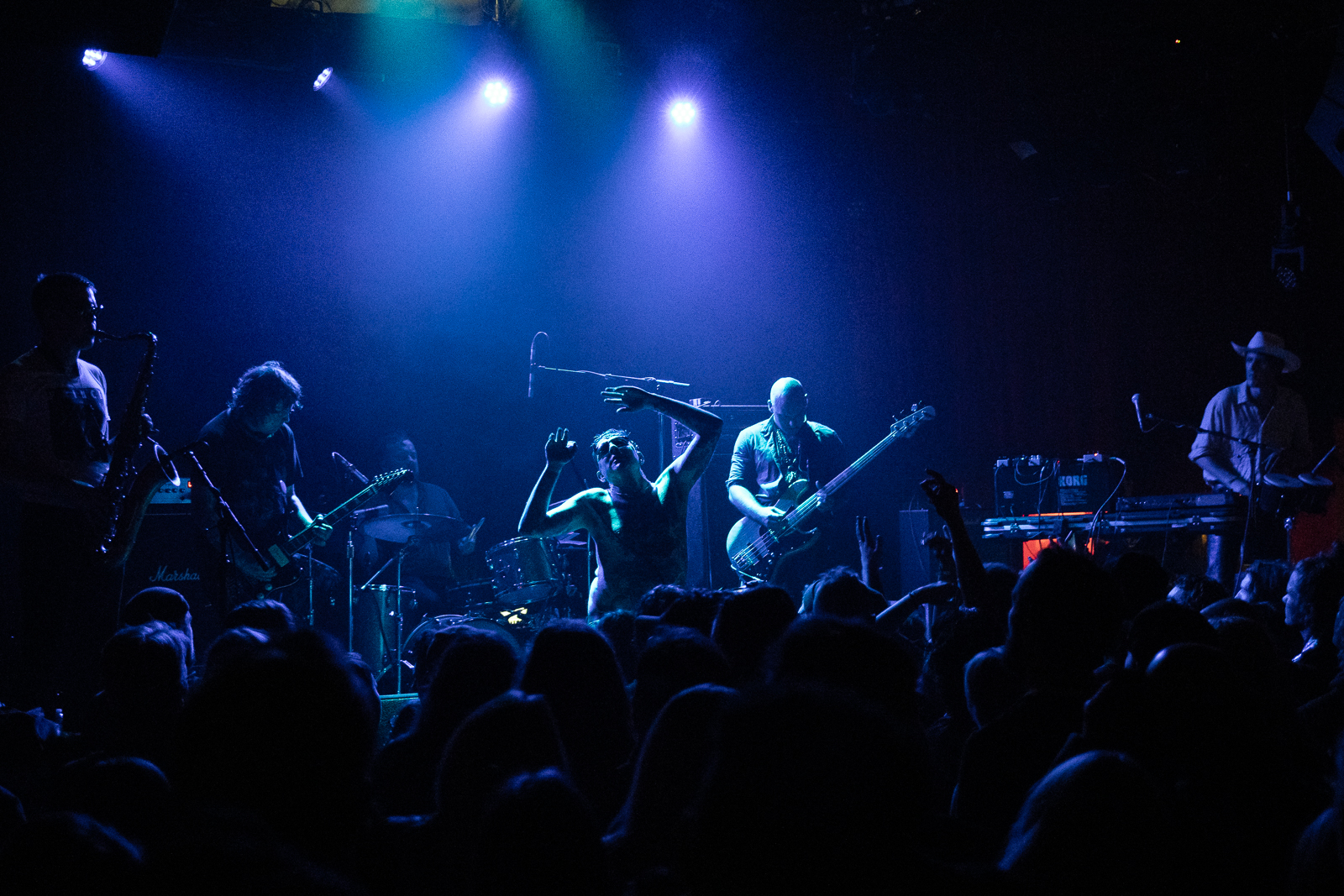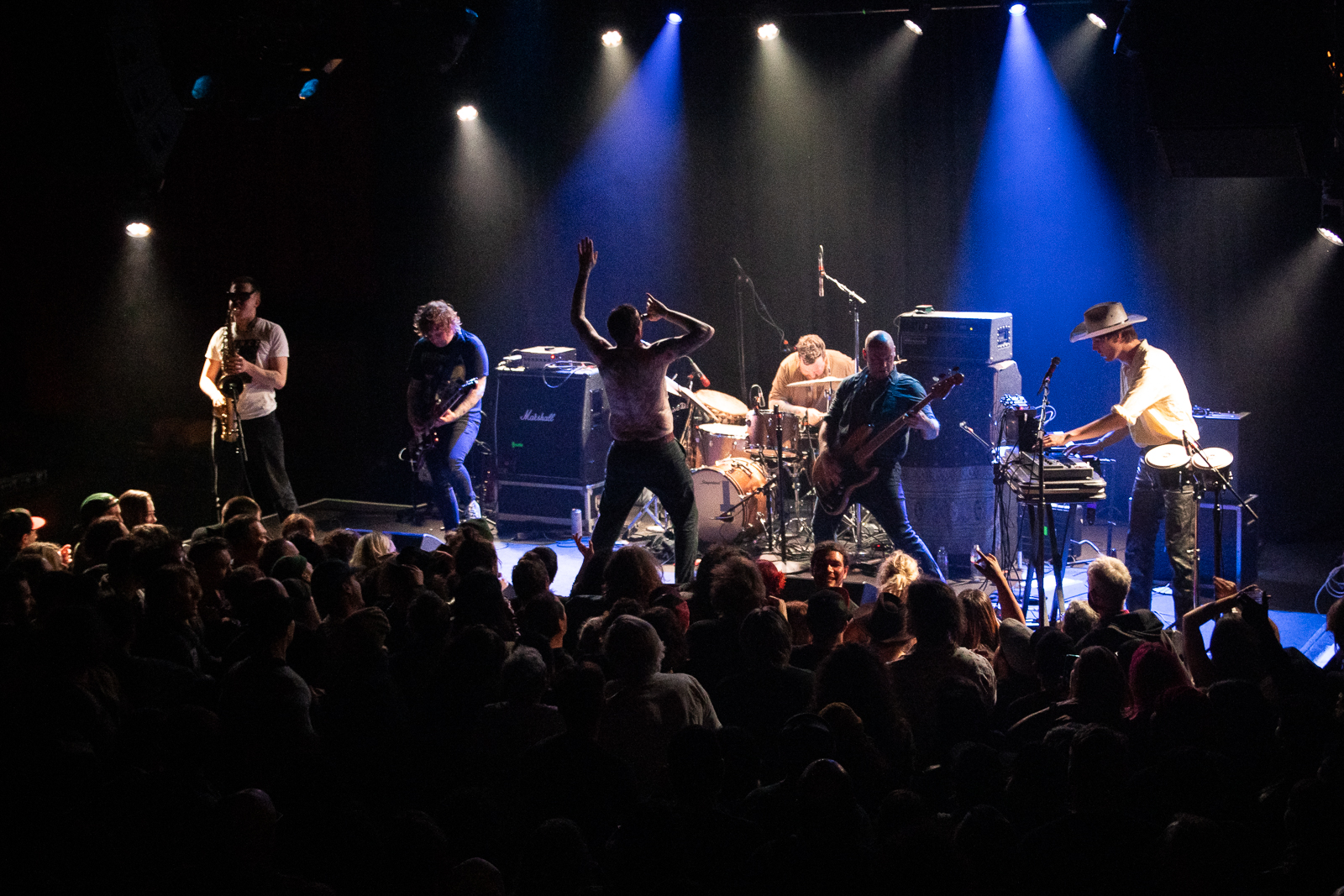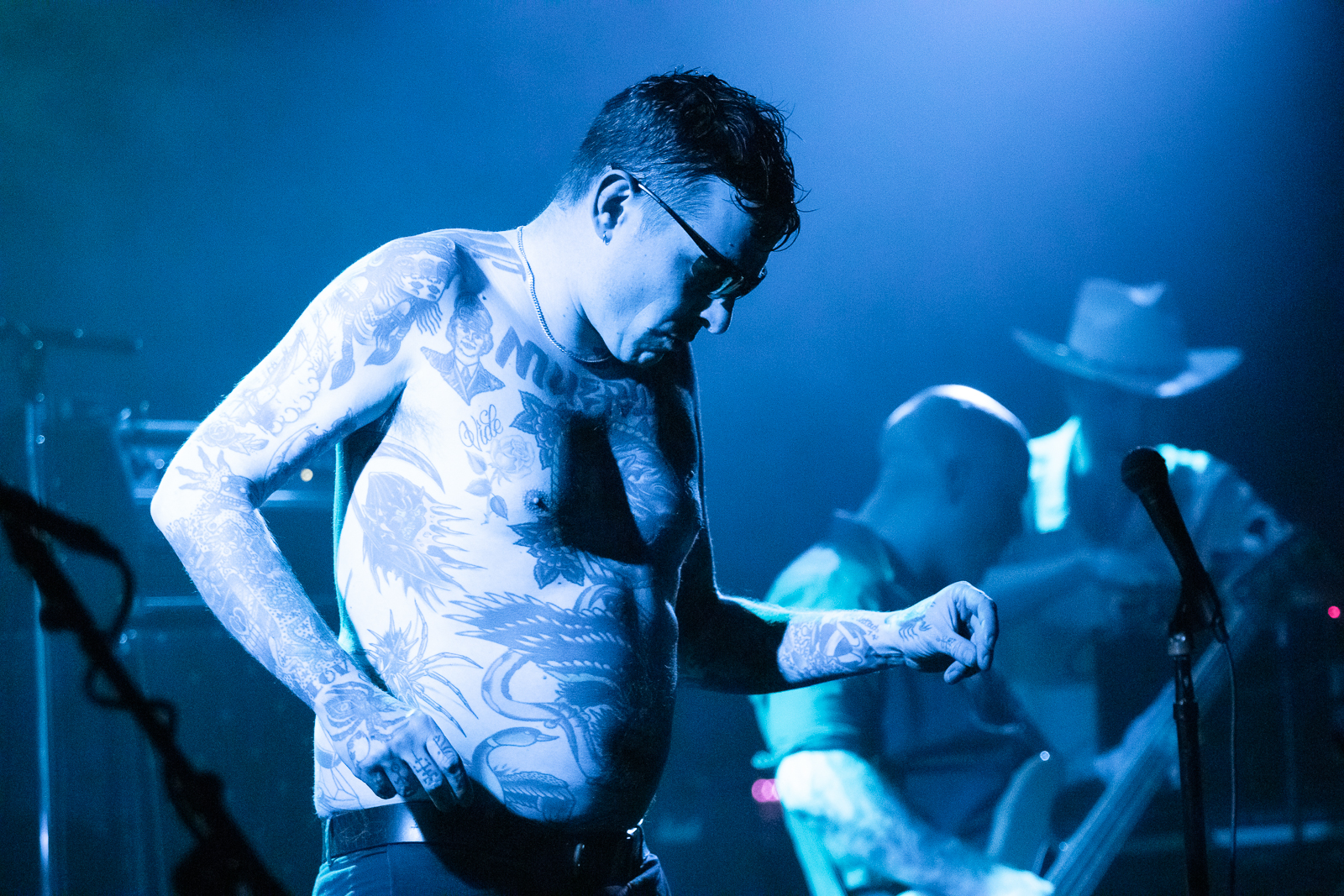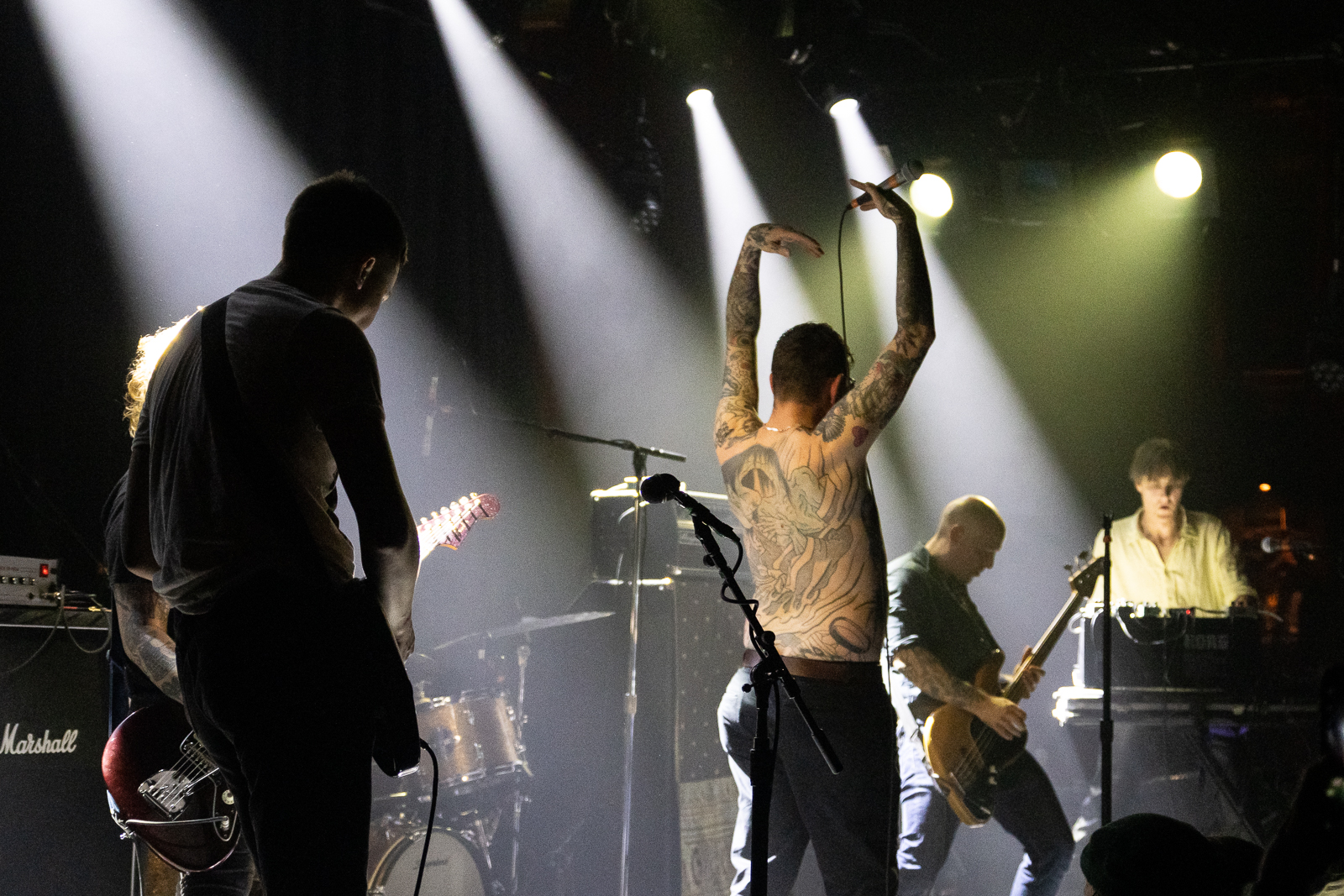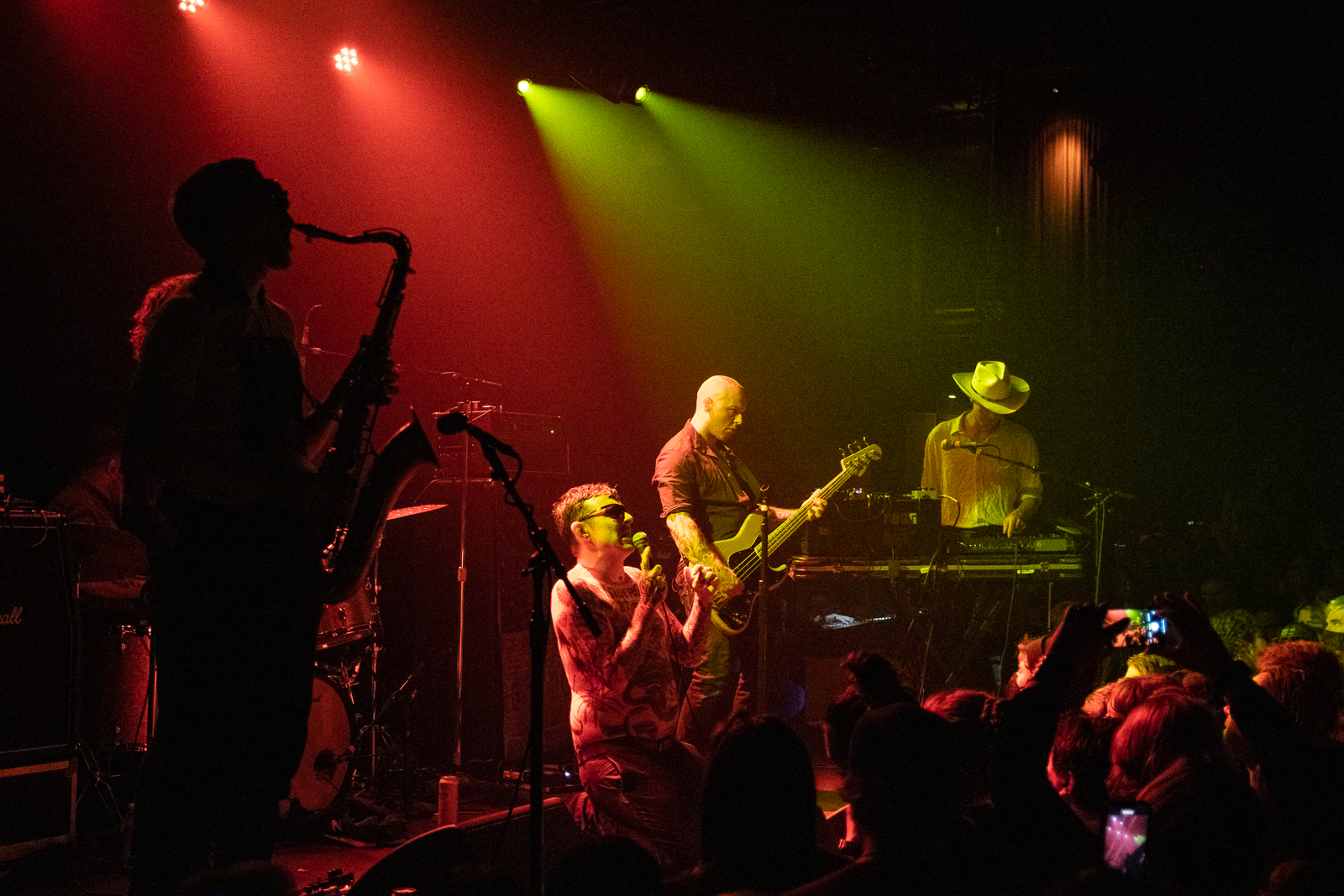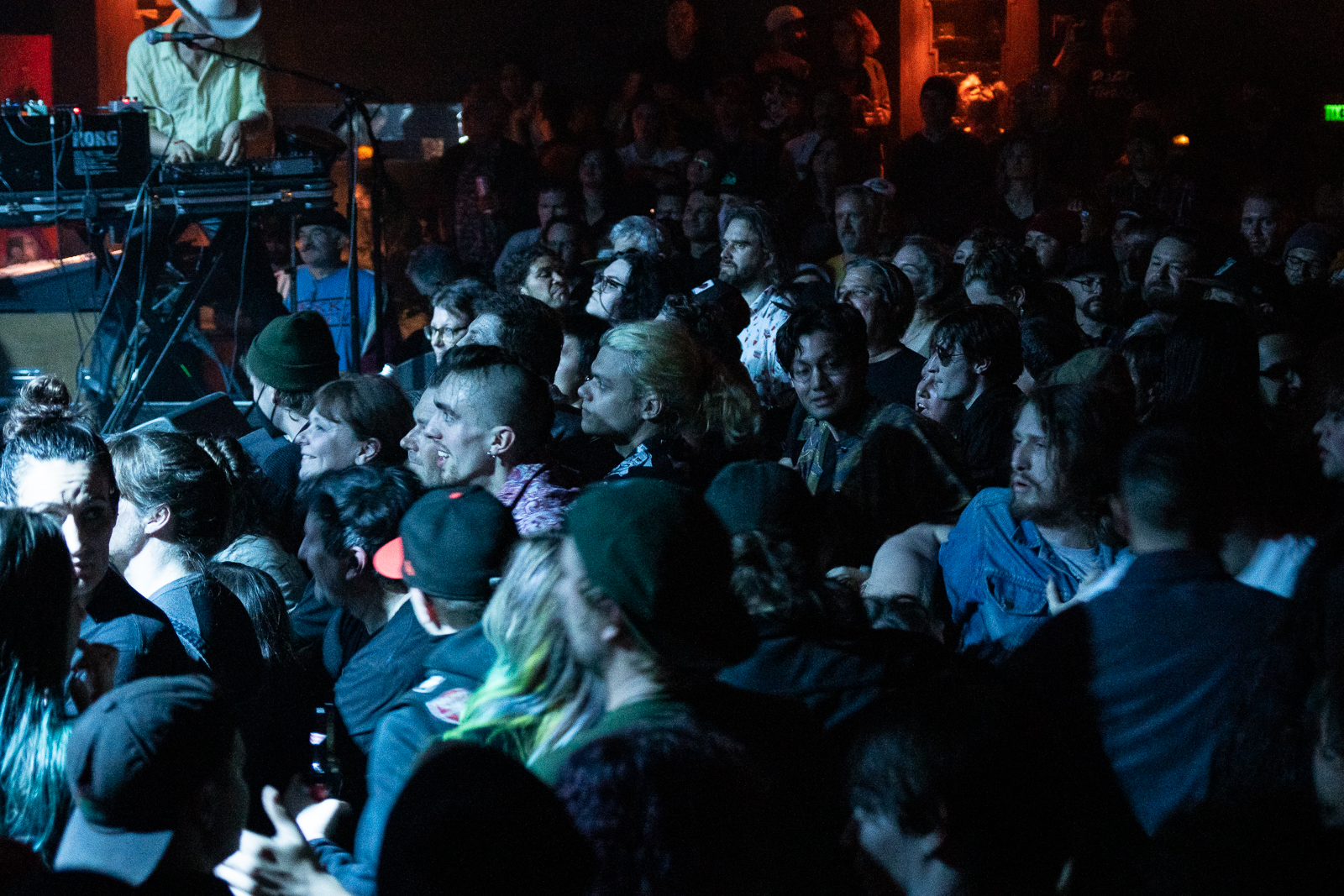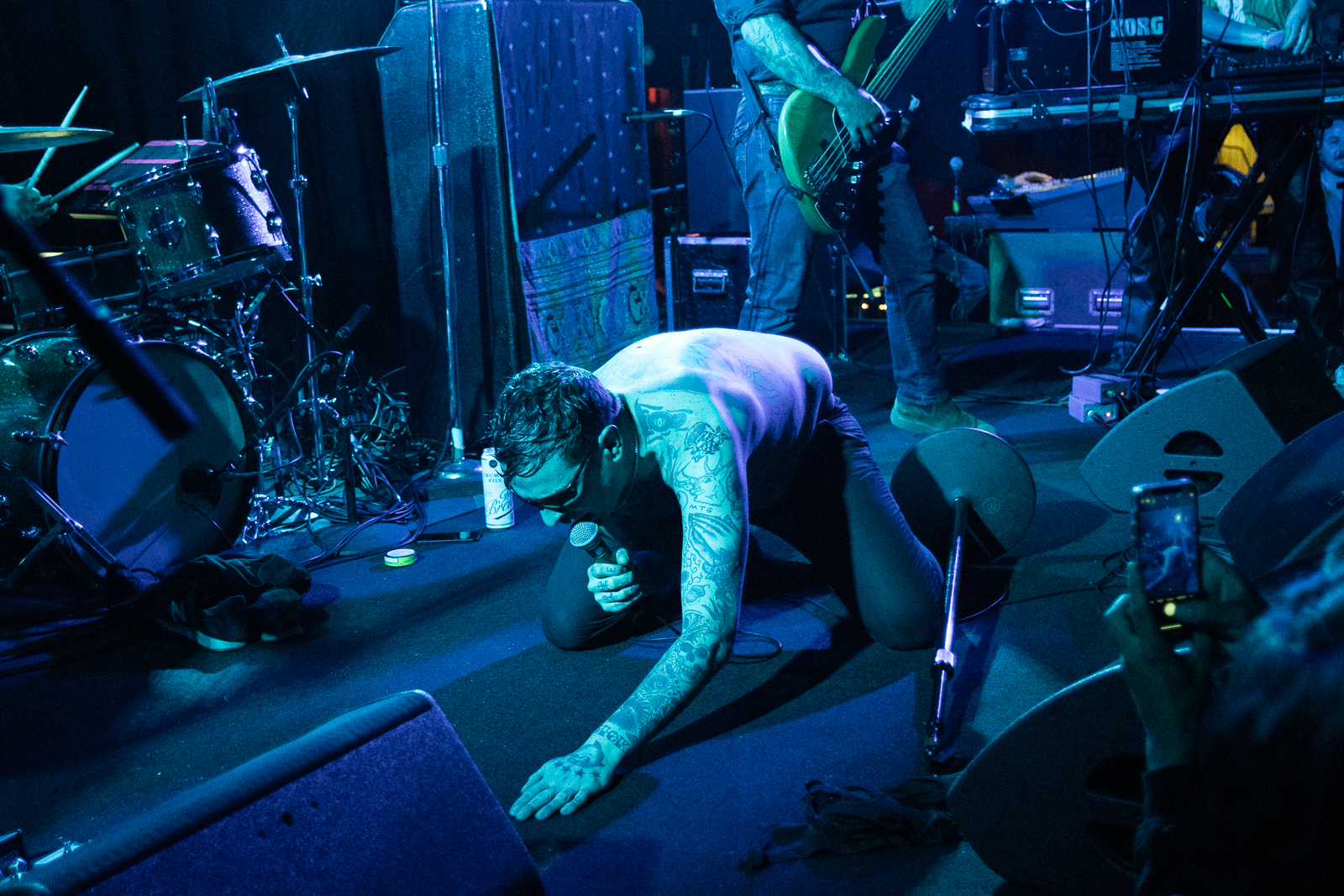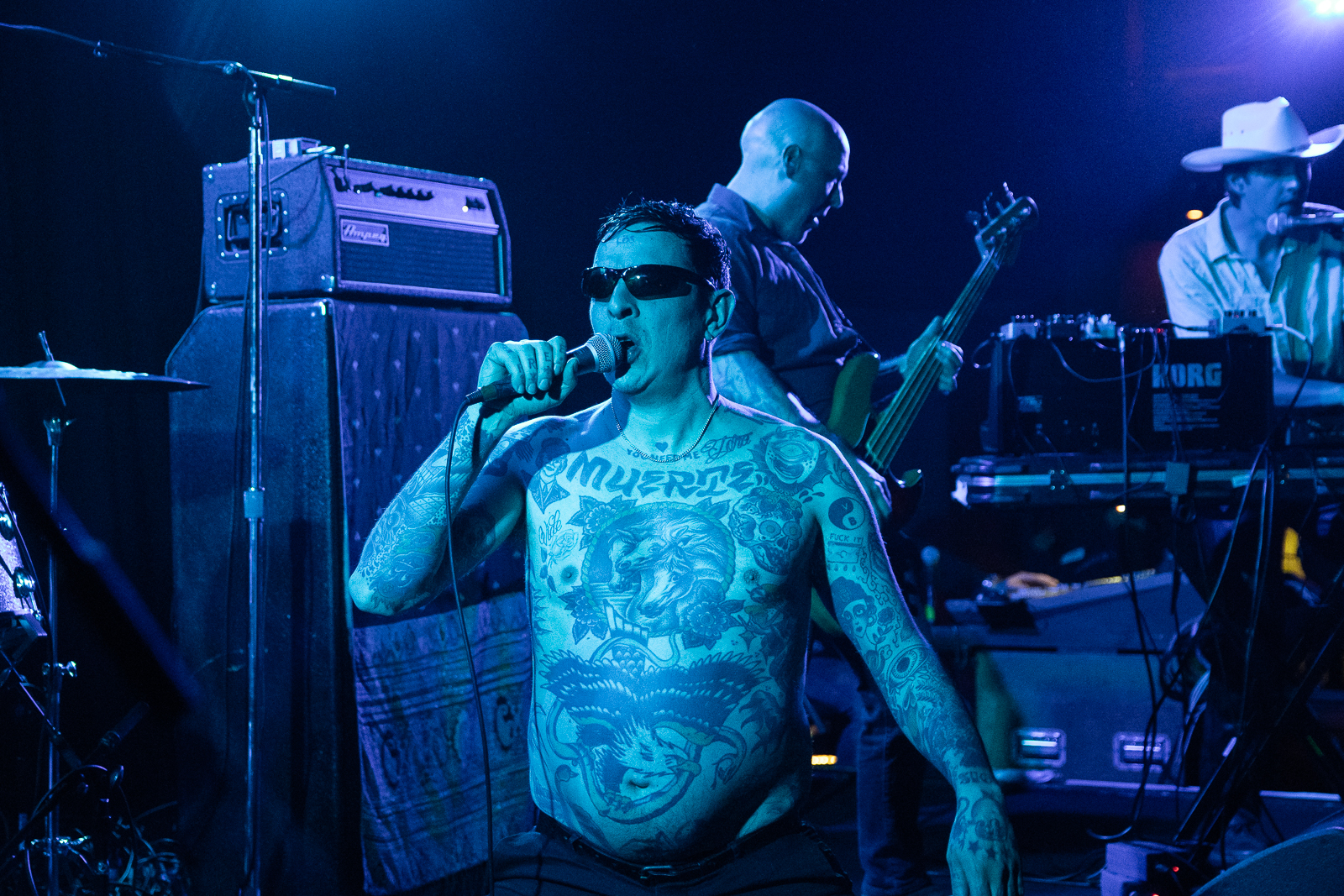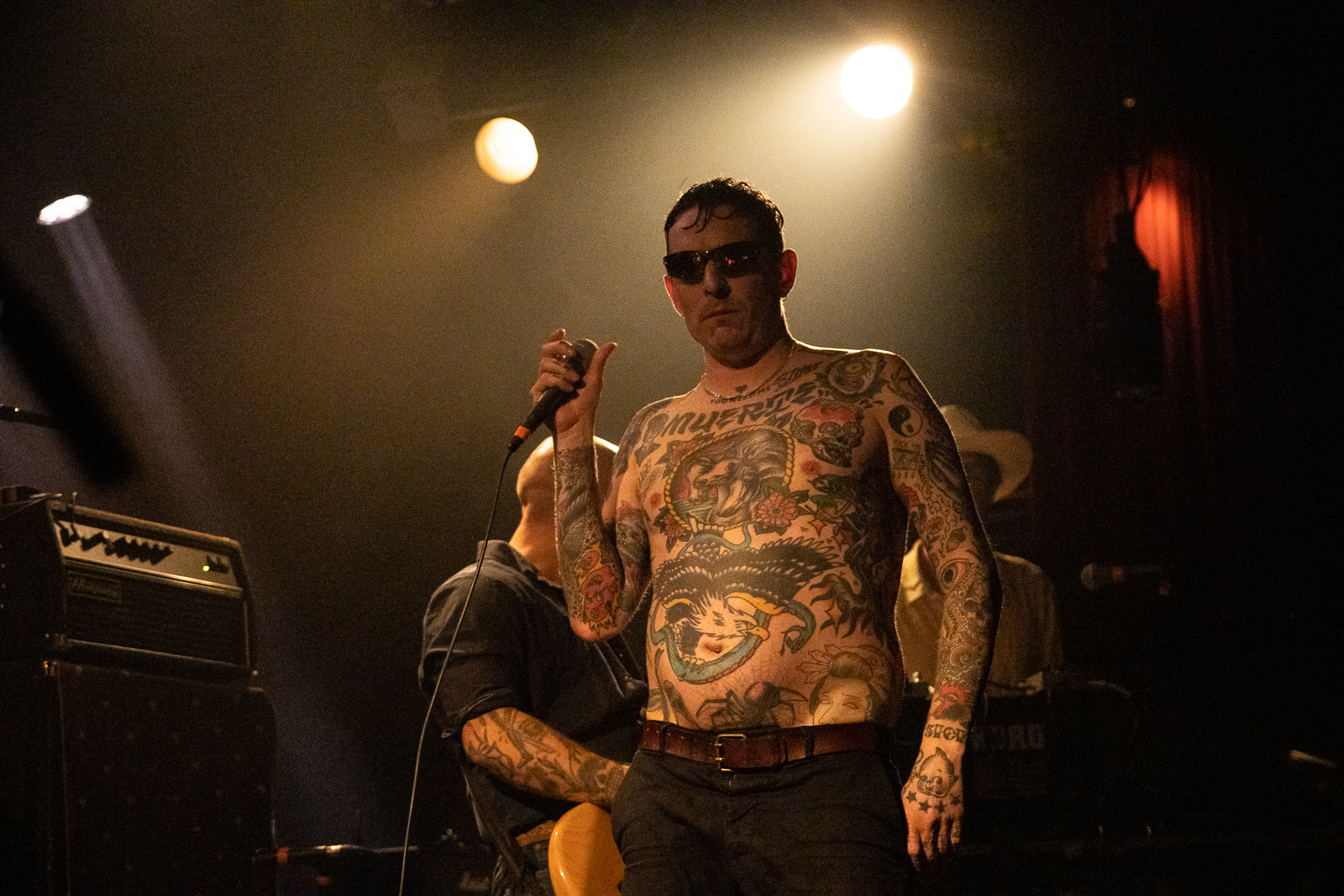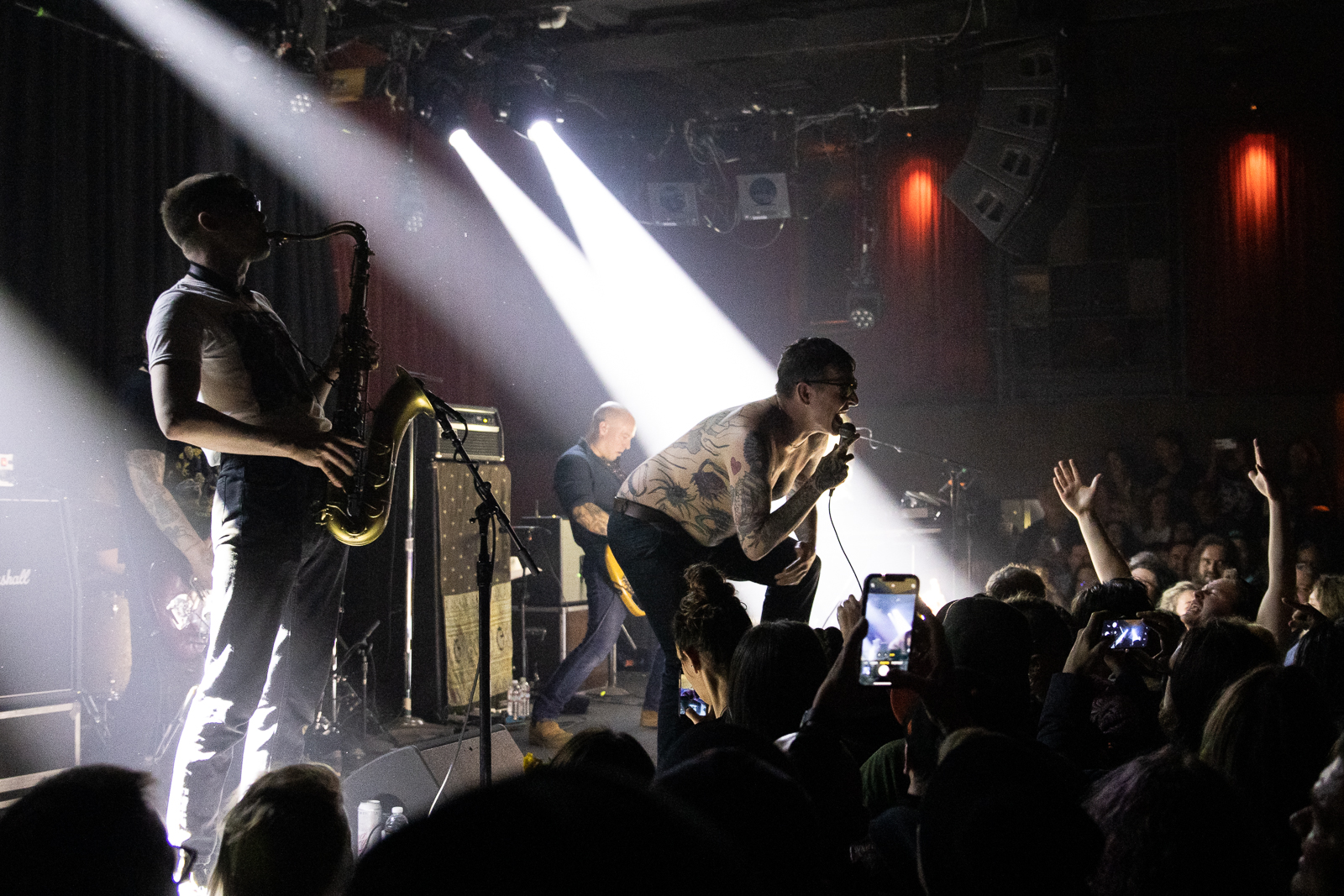 Viagra Boys Setlist:
Research Chemicals | Ain't Nice | Slow Learner | Just Like You | 6 Shooter | Secret Canine Agent | Ain't No Thief | I Feel Alive | Cold Play | Toad | Worms | Shrimp Shack | Sports | Down in the Basement