Bakar
The Fillmore, San Francisco
May 2, 2022
Photos by Geoffrey Smith II
I didn't know I needed Grime in my life again until I got a little taste of it while researching Bakar's music. Covering this show on a bit of a whim, my enthusiasm bumped up a little bit when I found the artist was endorsed by Skepta, basically the poster boy for the grime genre in the UK. And while Bakar's roots pull from this gritty European hip hop genre, they also pull from indie rock and the rave scene he explored in his youth. And his music does a good job of giving you a dose of all of these across an album, as does his live show.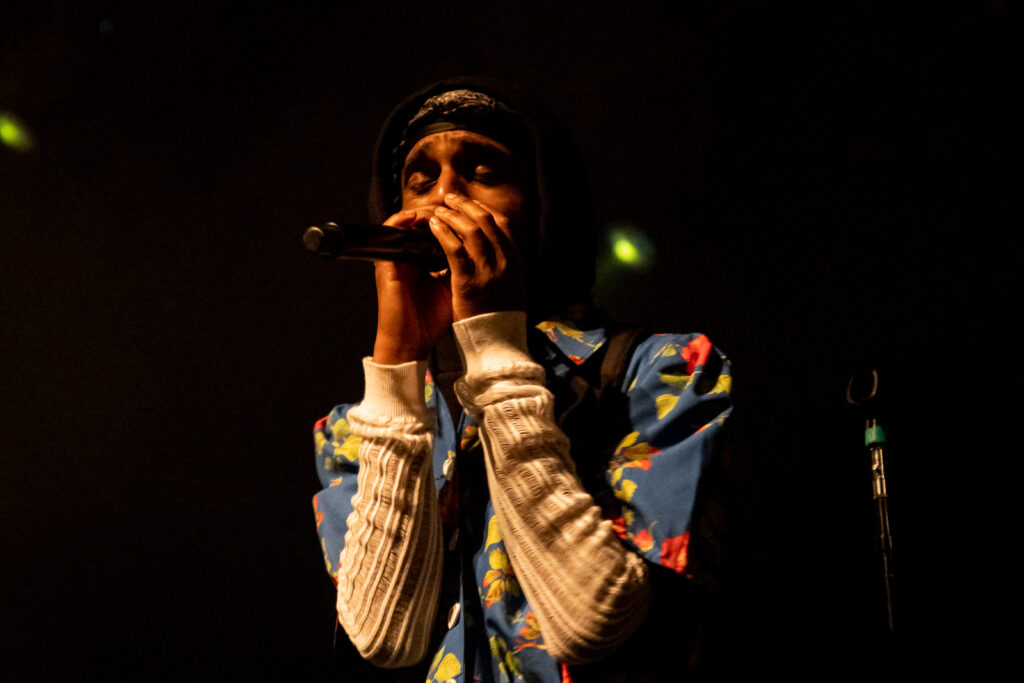 With the previous night's performance selling out the roughly 800 capacity El Rey in Los Angeles, the comparable attendance for Bakar's show at the larger The Fillmore felt a bit light. And this overall sense of unfulfilled potential or absence was something of a trend throughout the show. There was no opening act; Bakar had just a single musician backing him, and the gorgeous lighting of The Fillmore was reduced to two of their ten ornate chandeliers, with a couple of stage lights statically focused at its center.
However, this created an intimate atmosphere in The Fillmore — one of San Francisco's largest venues — and Bakar still brought it.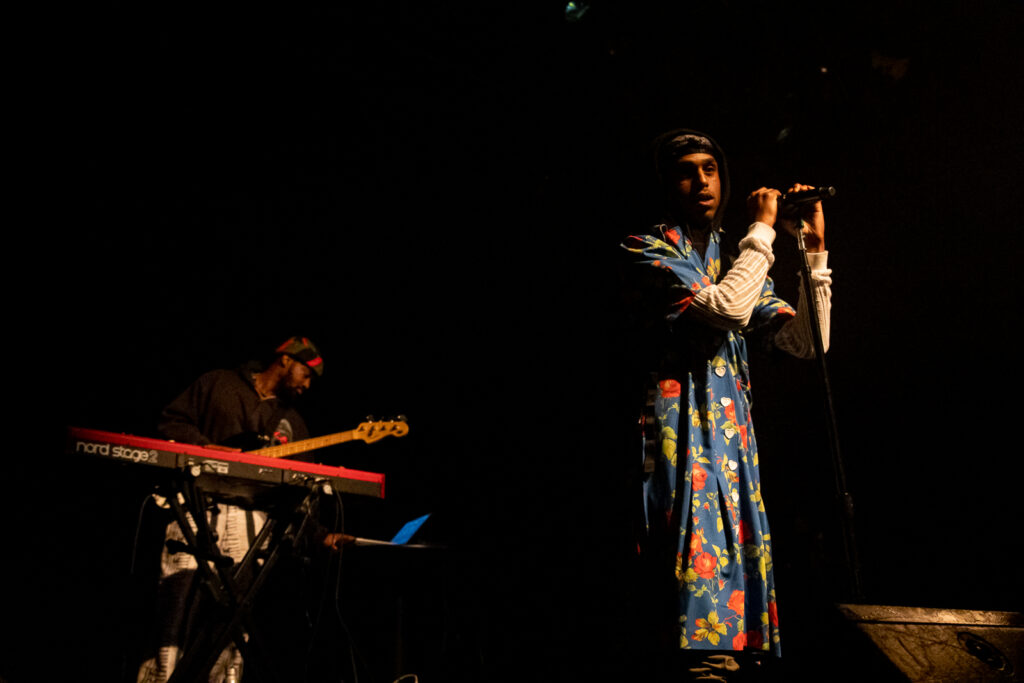 Nearly sprinting onto the stage, Bakar was a tad overdressed, wearing an ankle-length floral coat with sheer linen sleeves poking out, and the hood of a sweatshirt covering his already du-rag-covered head. He was also wearing a backpack. Had he just arrived from the airport and ran onstage? Who knows. The audience didn't seem to care, as the bodies in the two-thirds full venue perked up and shifted towards the stage like the balls on an off-kilter pool table. You'd expect Bakar to hit the room with a single or fan-favorite track, but he strategically kicked things off with the reggae-flavored Youthenasia, peppered with minimal beats and sustained synth tones.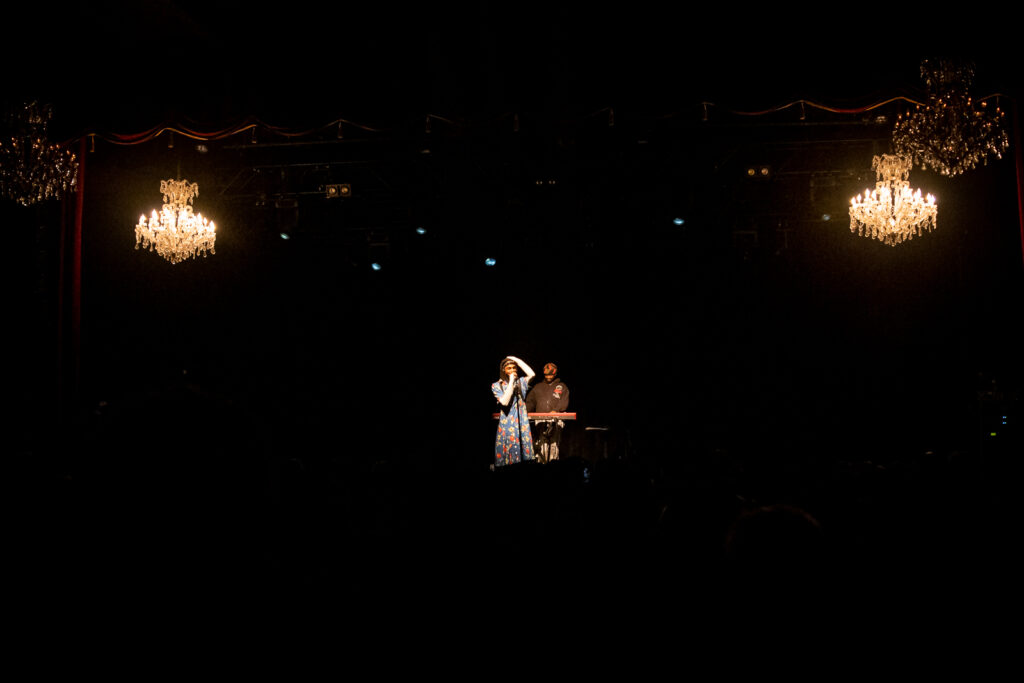 From there, things slowly accelerated. The track "Noun" had some delicate but pre-recorded guitar work with audible finger slides. "The Mission borrowed heavily from the synthwave genre with a smooth vocal flow. It actually took until two-thirds of his set had elapsed before things really popped off. He dropped "Hell N Back", and the crowd went crazy. The execution of old-school funk and 60s rock vibes would make anyone smile. His most recent hit and single, "Free," is where things really coalesced and it felt like the show was on a sustained plateau of audience attention and enthusiasm. The audience very audibly sang along to the chorus from its start, with Bakar yelling "Sing!" despite them already doing so. Low end rumbled the floor, and I could feel it flexing under the combined weight of everyone simultaneously moving and jumping.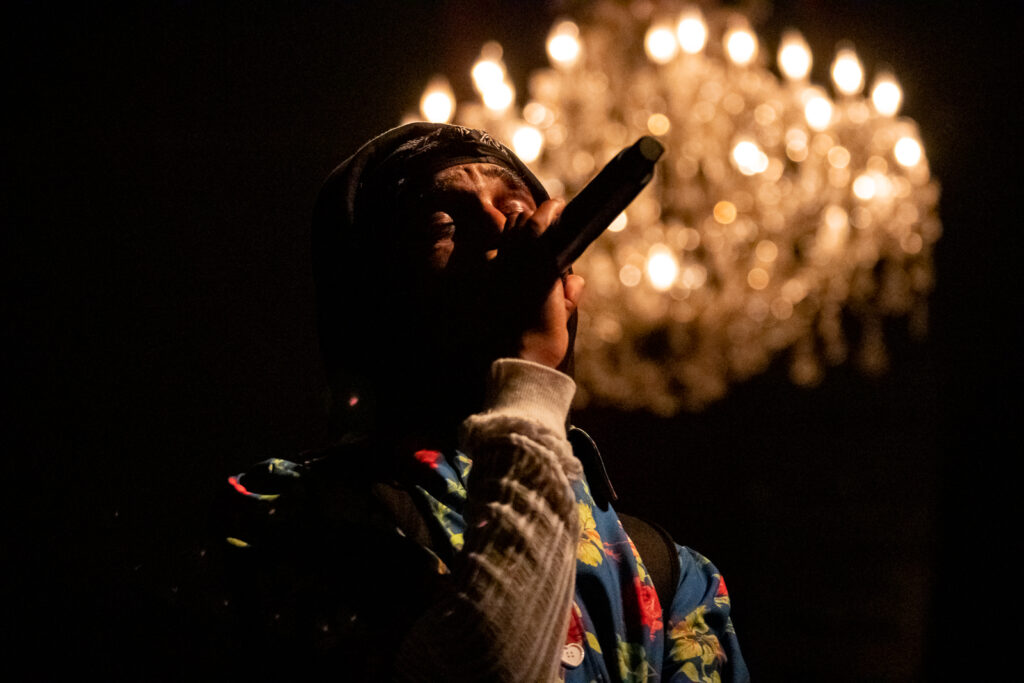 "BADlands," a personal favorite of mine had Bakar dishing out almost breathless, aggressive, and frantic vocals reminiscent of a Death Grips cut. "Open that shit up!" yelled Bakar, with the crowd churning for a couple of intense moments. However, after he slung out his most popular songs, it definitely felt like a segment of the audience departed. But they didn't miss much — it was a pretty short set, clocking in under an hour. As one audience member remarked while the room cleared, "That was the shortest concert I've ever been to."
Bakar's backing musician spent most of the set behind a keyboard setup, sometimes adding funky if mostly inaudible basslines. A few times he walked out onto the stage near Bakar to dance and sway, but his actual live involvement was questionable to my non-musician ear. I get the impression there were some behind-the-scenes difficulties, so I'm more than willing to give the guy a pass.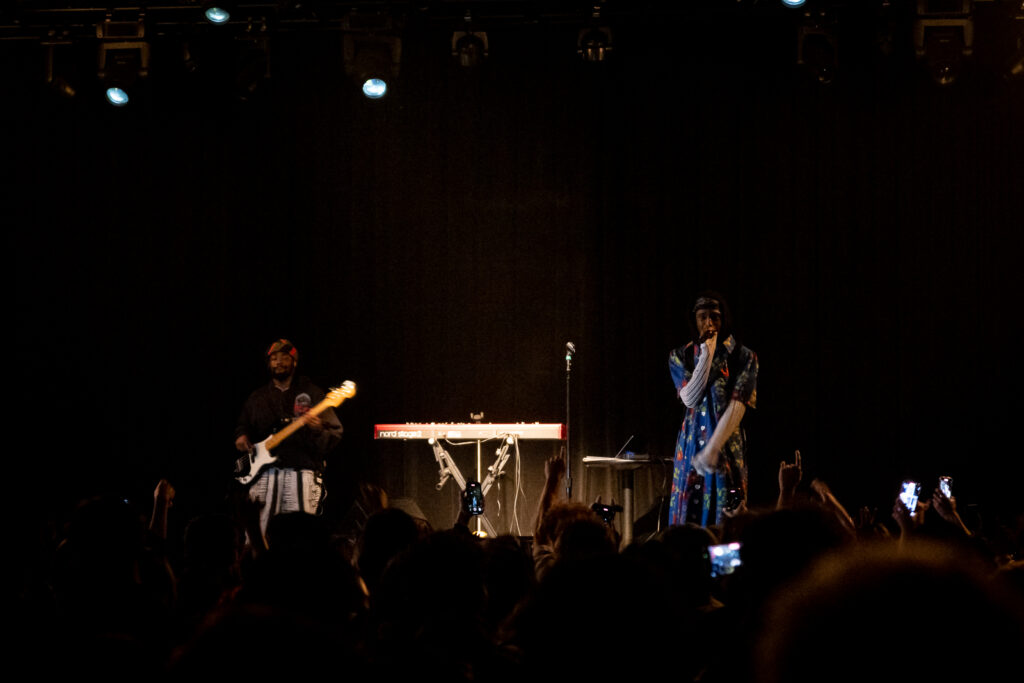 Still, despite Bakar pulling from almost every genre, he's not for everyone. As much as I like grime and appreciate the production work on many of his tracks, and his versatility in vocal flows and styles, a lot of the tracks just aren't for me. The proportion of slow jam-style rap tracks with quiet vocals and trudging beats is too high for me, at least when it comes to a live performance. But if you're a bit of a music "generalist" and have a soft spot for London accents you'll have a good time.