Yola
Ace of Spades, Sacramento
April 15, 2022
Photos by Paul Piazza
Yola recently headlined Sacramento's Ace of Spades in support of her excellent 2021 album Stand for Myself. The soulful and rocking British singer/songwriter has thrice won the UK Artist of the year at the UK Americana Awards and has been nominated for a Grammy at both the 2020 and 2022 Grammy Awards in both the categories of Americana and American Roots Performance and Song. Yola also appeared as a vocalist with Massive Attack.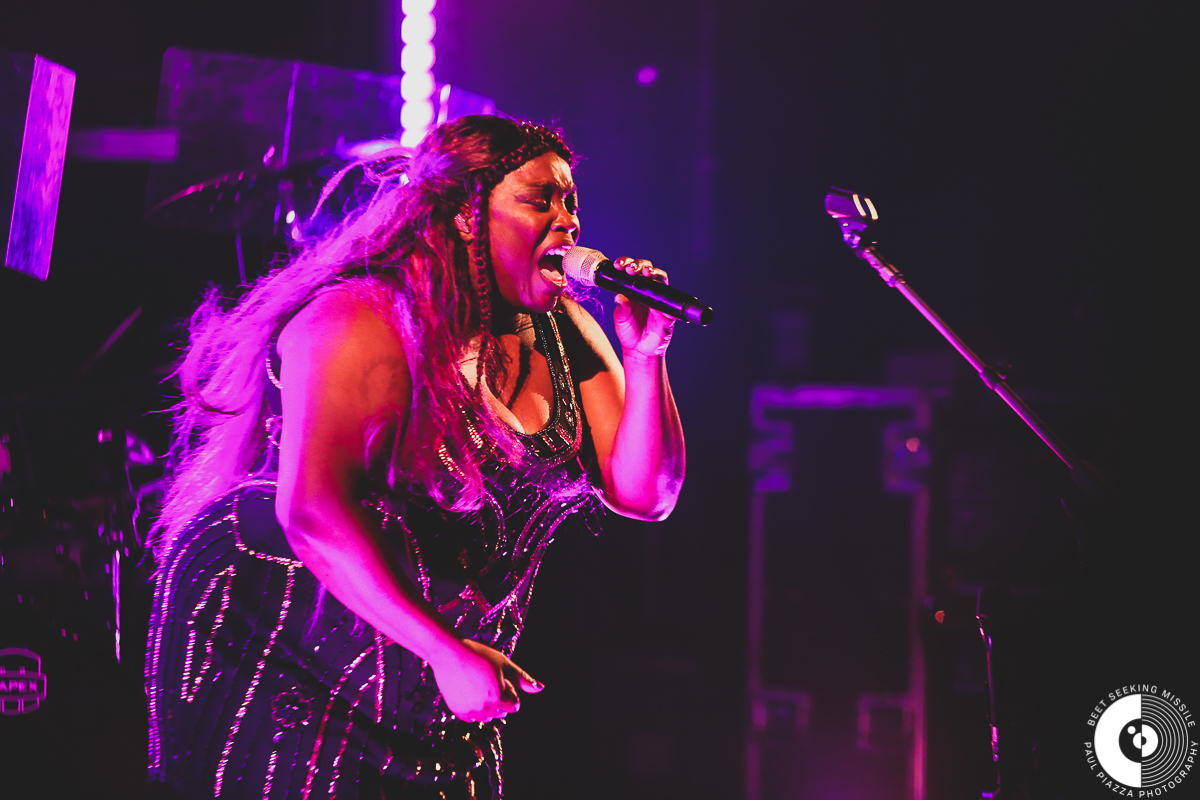 The song that was nominated for a Grammy in '22, "Diamond Studded Shoes," is on the "Stand for Myself" record. This recent album was produced by Dan Auerbach of The Black Keys. It showcases Yola's incredible effortlessly stunning vocal talents, which can range from a soothing caress to unbridled power, often in one song. It also highlights a song variety and musical styles with which she fearlessly plunges into and shakes up and creates her own delicious musical cocktail.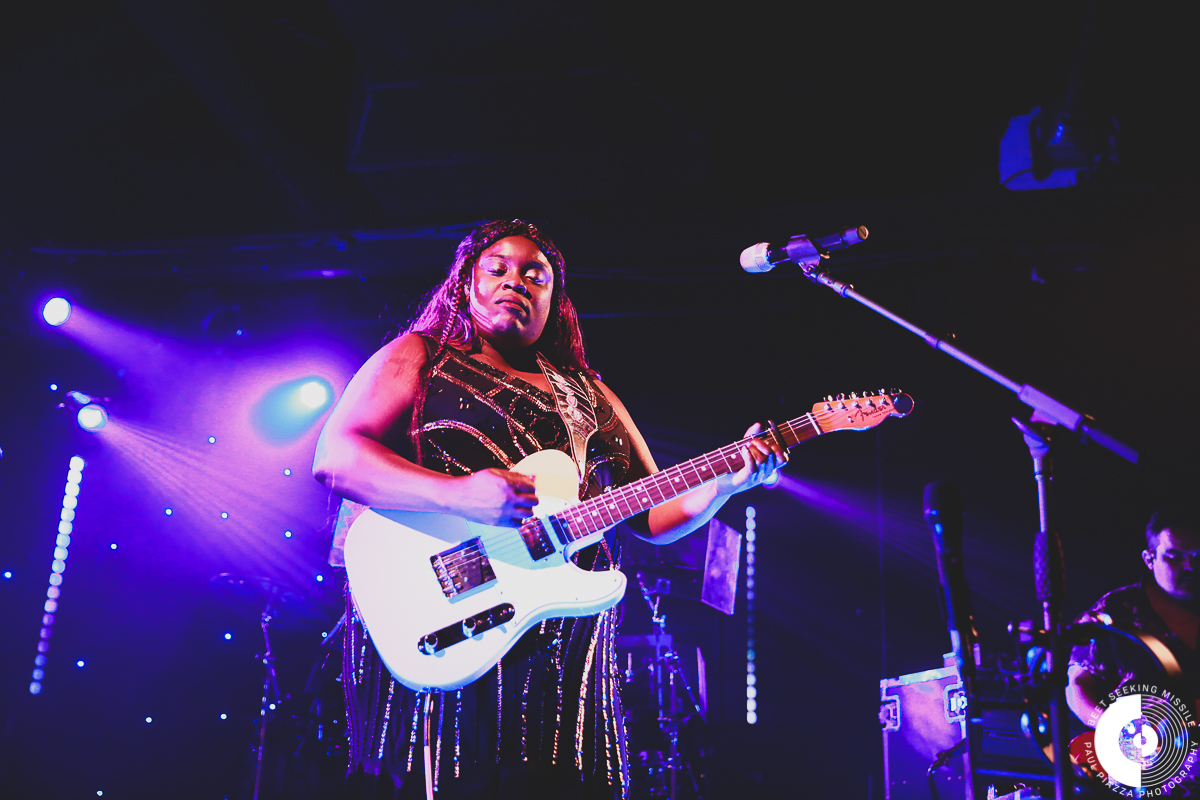 On this night at Ace, the band arrived early for soundcheck and did a full show rehearsal in anticipation of their upcoming performance at Coachella, although the set Sacramento got to see was about double the length of the festival set, much to our good fortune.
Yola focused mainly on Stand for Myself tunes on this evening, including the buoyant gallop of "Diamond Studded Shoes," a great uptempo number. Her set closer, the title track of the, turned into a stunning psychedelic rock jam moment during the last section of the song that left jaws agape in the room. She also performed songs from the excellent debut album Walk through Fire, including the excellent cuts "Shady Grove" and Faraway Look."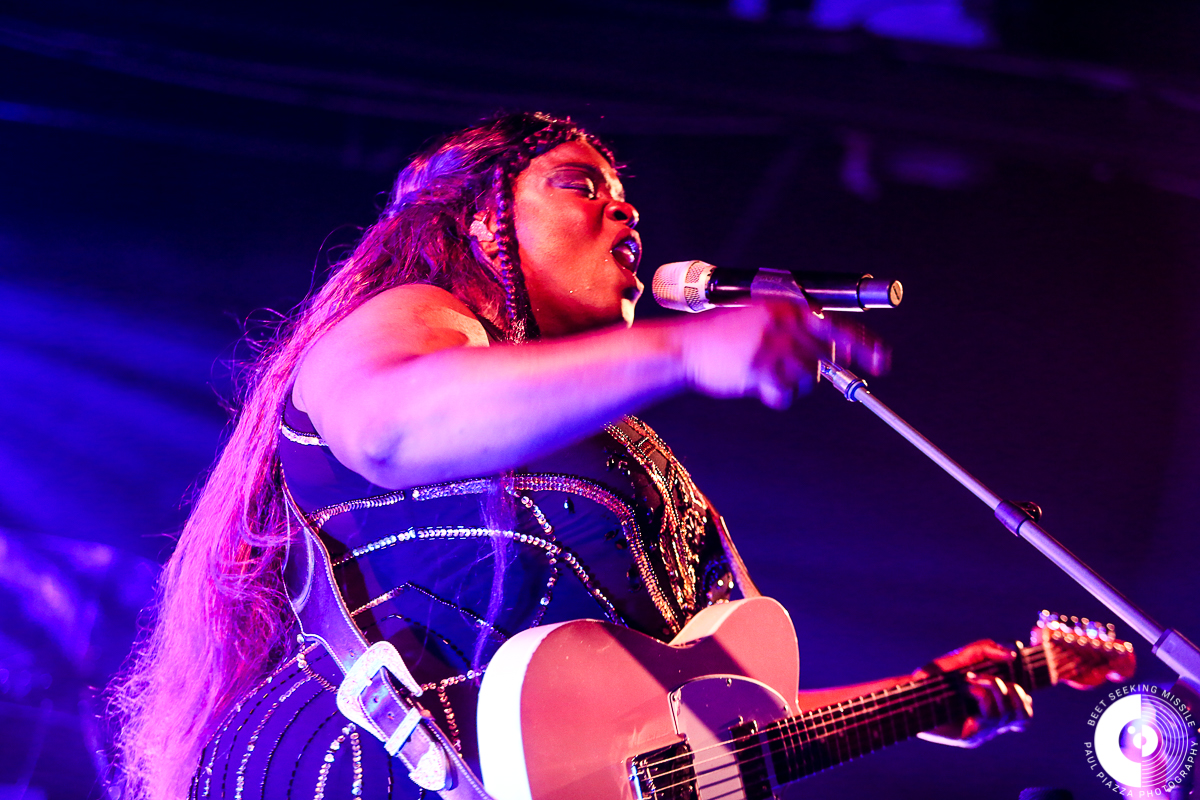 Perhaps the biggest set piece on this evening was a massive cover of Elton John's "Goodbye Yellow Brick Road," in which she soared and roared and resurrected with beautiful power. There were also choice covers of Aretha Franklin ("Day Dreaming") and Anita Baker ("Sweet Love"). The band and Yola closed the night out with a fun and funky "Don't stop the music" by Yarbrough and Peoples.
All in all, it was a fabulous showcase for this talented British singer, who we are certain to hear much, much more from in the future.