Deftones
Bill Graham Civic Center
April 18, 2022
Photos by Pollen Heath (IG: crimson_flower_)
After an agonizing two-year wait, thousands of Deftones fans packed Bill Graham Civic Center for a night of nostalgic release. People spilled out of BART cars and rushed to the snaked line—some huddled together and snapped photos in front of the bright marquee.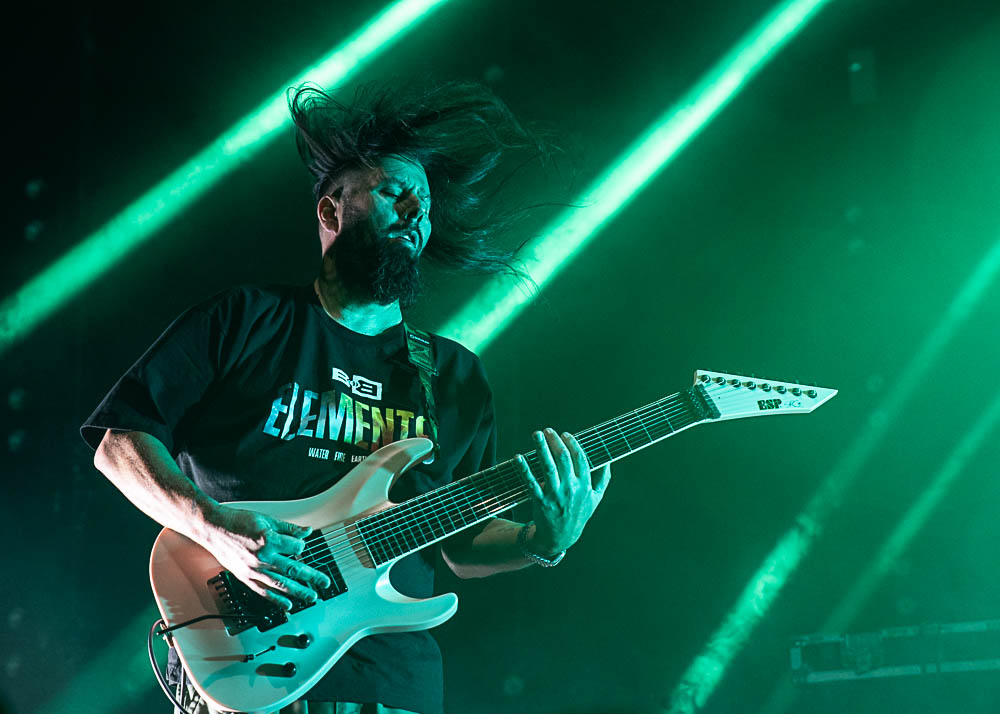 A mix of older diehards and new blood filled the sold-out venue. Their eclectic set list appeased both categories and pulled from a sizable catalog. Riled by the outro of "Pompeji" (Ohms, 2020), fans cheered as each member walked on stage and opened with the Grammy-nominated track, "Genesis" (Ohms).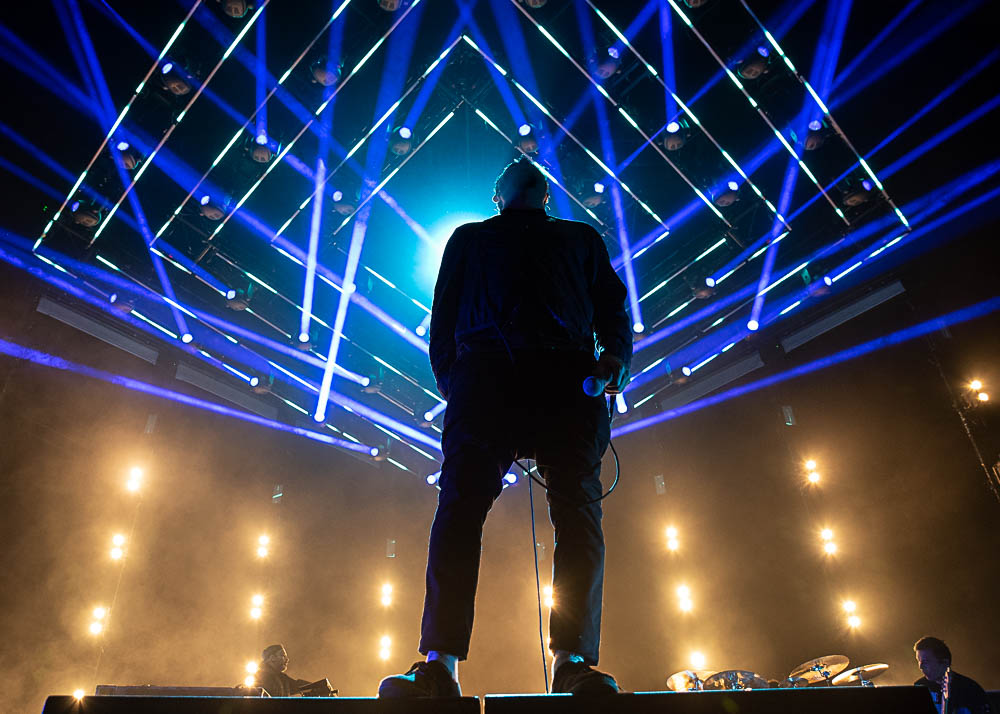 A sharp buzz clung to the guitar, as if the track was played underwater. The contrasting sounds sit on top of each other—frontman Chino Moreno's hushed croons and fire-breathing scream do the same. As the night unfolded, people headbanged and danced along to "Royal" and "Rocket Skates" (Diamond Eyes, 2010).
But the scratchy chords to "Be Quiet and Drive" (Around the Fur, 1997) provoked profound sentimentality. Moreno swaggered across the stage, swinging his arms to the beat as he serenaded the crowd. Fans leaned back, closed their eyes, and mouthed every word.
Jumping right into popular throwback "My Own Summer" (Around the Fur), Moreno quietly sang into the mic and paced the stage. Backed by six vertical screens, and showered with vibrant strobes of red light, he perched atop a speaker, flung his chest between his legs, and squealed, "Shove it, shove it, shove it!"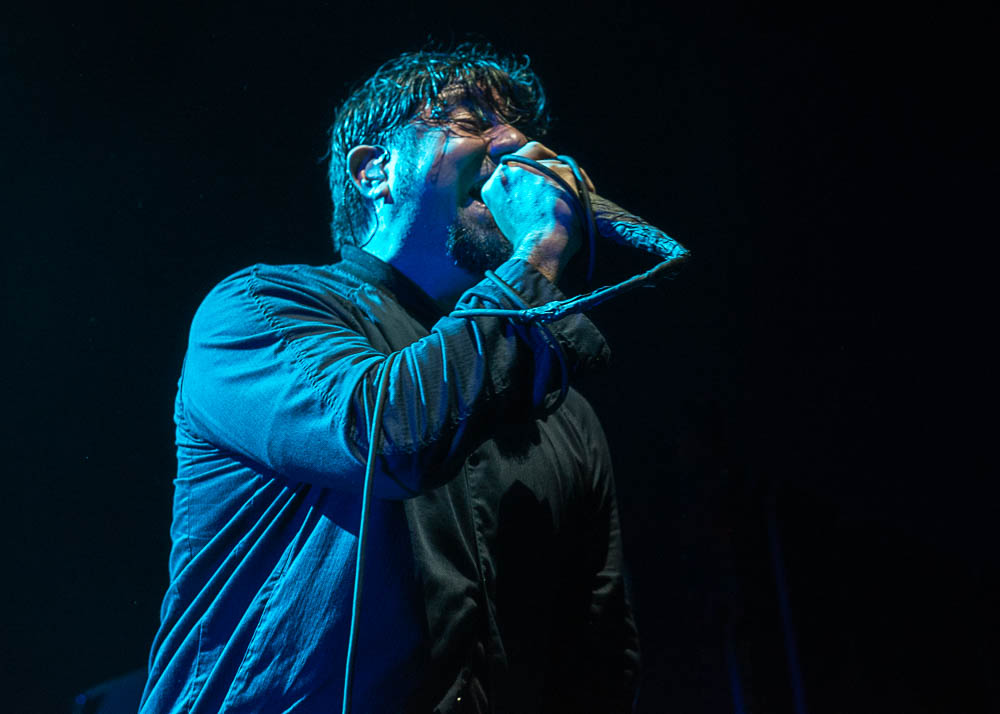 Energy ebbed and flowed all night. "Tempest" has a slow, dreamy intro. Fans grooved along then bounced to echoey headbanger "Swerve City" (Koi No Yokan, 2012). They've waited this long to hear new album Ohms and celebrate the 20th anniversary edition of White Pony—a record Moreno once called a "cocaine concept album."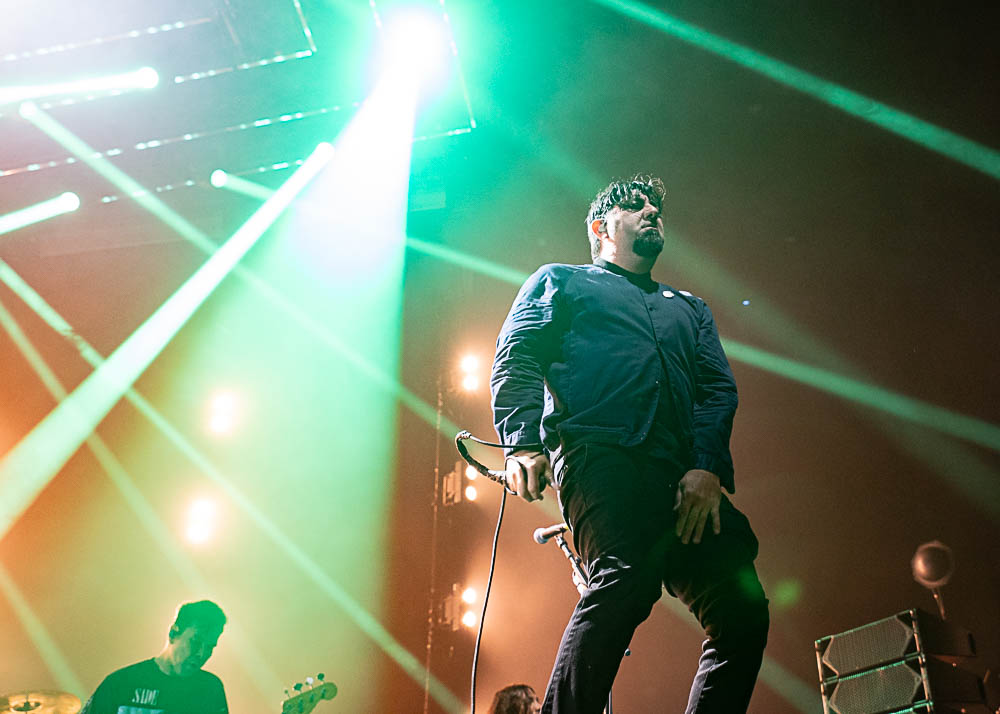 "Digital Bath" holds so much time and space—Moreno's haunting vocals went up and came right back down again. What felt like a whispered confession, turned to blood-curdling cries—the chords lured you in so Moreno could set you free.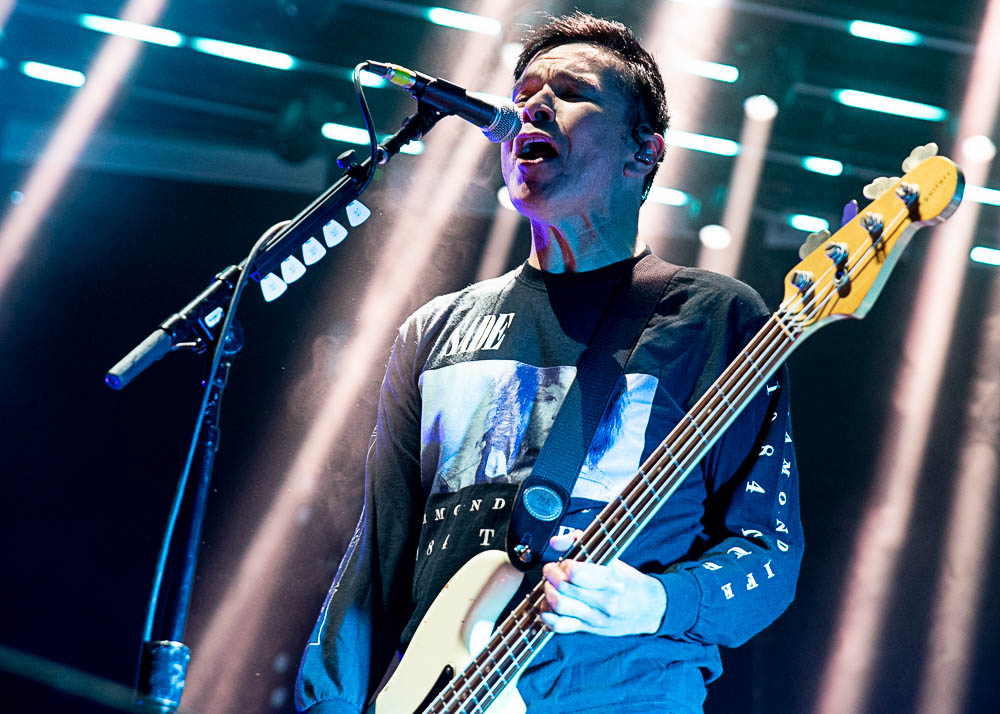 Both rhythmically aggressive and romantic, "Knife Party" aroused a sense of escape. Backed with high-pitch feminine wails, Moreno sang, "I could float here forever," as bodies swayed from side to side. The most exotic track off White Pony was inspired by an actual dance party on their tour bus pre-Millennium.
Deftones have been at this for a long time. The alt metal band was formed in Sacramento in 1988. Guitarist Stephen Carpenter learned how to play music after he was hit by a car at the age of 15. He teamed up with pals Moreno and drummer Abe Cunningham and got their big break opening for a friend's band in Los Angeles. They released their first record Adrenaline in 1995. Since then they've released 9 studio albums, 3 compilation albums, 5 demos, 22 singles, and 52 B-sides.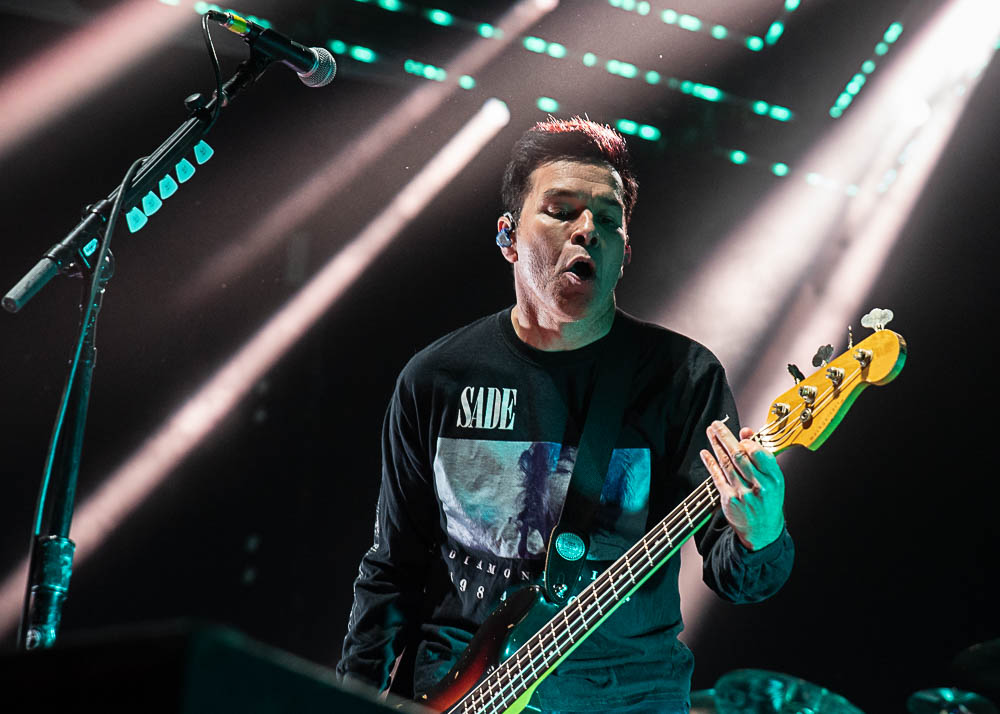 This go-round, they toured without longtime bassist Sergio Vega and welcomed former Marilyn Manson bassist Fred Sablan to take his place. They tragically lost bassist Chi Cheng to a fatal car accident in 2008.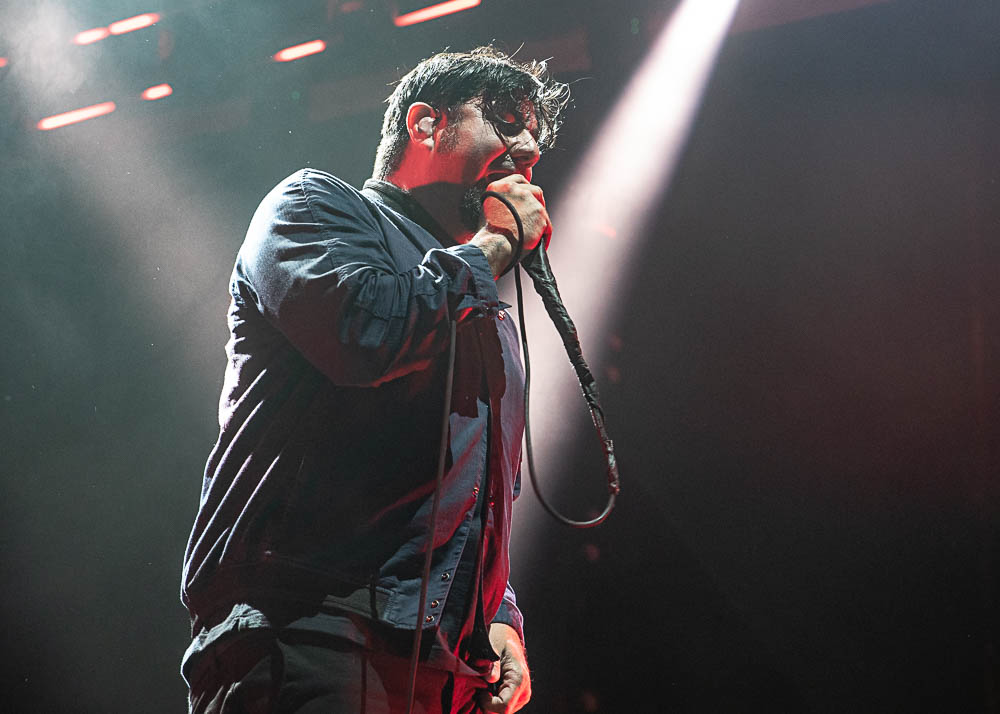 Scanning the room, fans stood and leaned over the balcony, fists flung up, devil horns bounced along to the beat, and people screamed. Some songs are part of your genetic makeup. Others felt new. But they all felt familiar.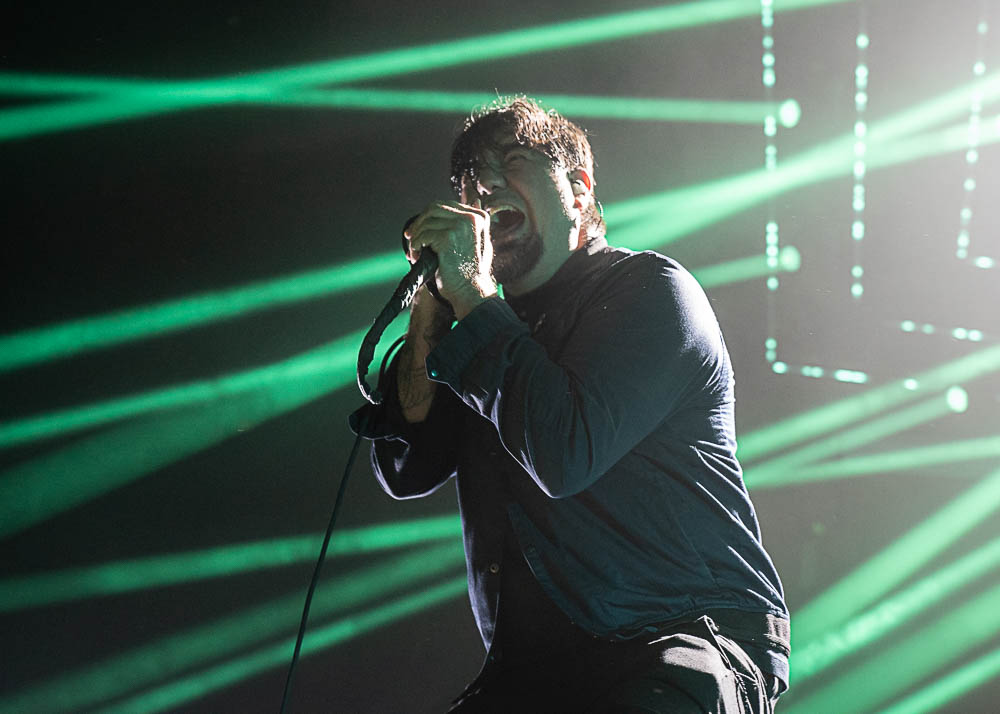 They reeled in the second half of the night with "Beware" (Saturday Night Wrist, 2006), "Sextape," and "Diamond Eyes" (Diamond Eyes, 2010). The intro of "Rosemary" (Koi No Yokan) felt like standing in a cold, barren, cave. The sound jumped off the walls, then swirled around. Eyes dilated to deliciously heavy tracks, "Bloody Cape" (Deftones, 2003) and "Ohms" before people lost their heads to throwback "Engine No. 9" (Adrenaline, 1995). A perfect closer and total free-for-all. Folks slammed against each other, surrendering to a raw, stripped-down version of a band they loved so much.
Deftones came back for two more—rare b-side "Lovers" (2005) and fan-favorite "Change." The opening chords triggered a universal sway. The crowd sang along to Moreno's eerie lullaby until the dark, atmospheric number faded out.
Gojira kicked off the night with new track "Born for One Thing" (Fortitude, 2021). The French metal band delivered some impressive riffs that synced with flashes of blue light. Smoke shot out from cannons at the front of the stage, while frontman and guitarist Joe Duplantier melodically roared.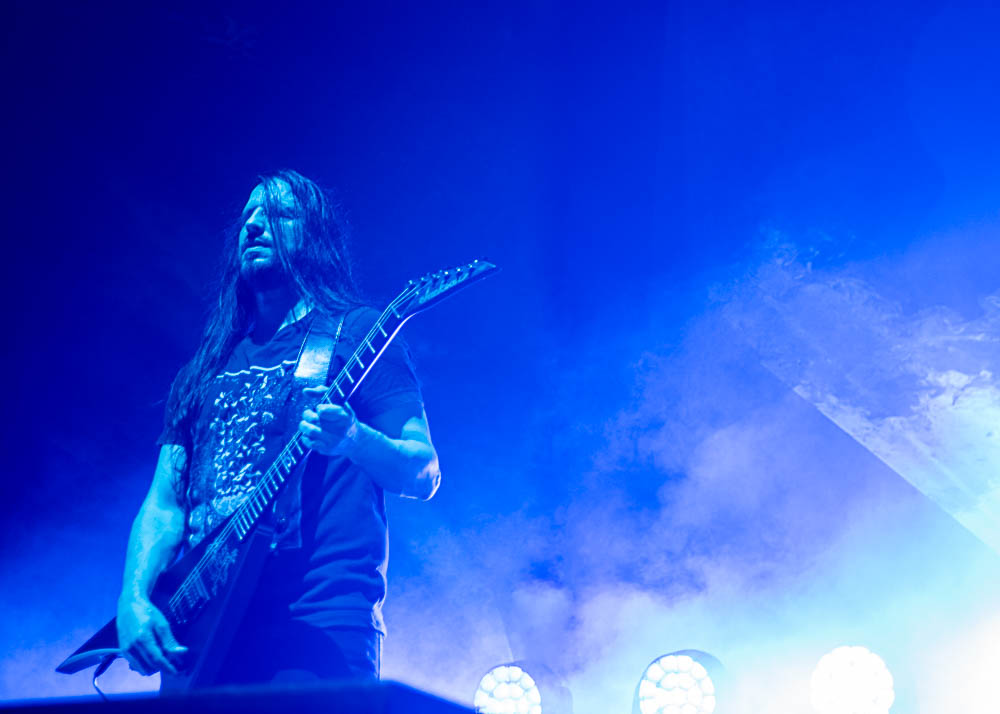 The band formed in 1996 and were first called Godzilla (a symbol of devastating power). Brothers Joe and Mrio Duplantier (drums), Christian Andreu (lead guitar) and Jean-Michel Labadie (bass) changed their name to Gojira in 2001. Their latest album "Fortitude" is a rallying cry for environmental, human, and animal activism.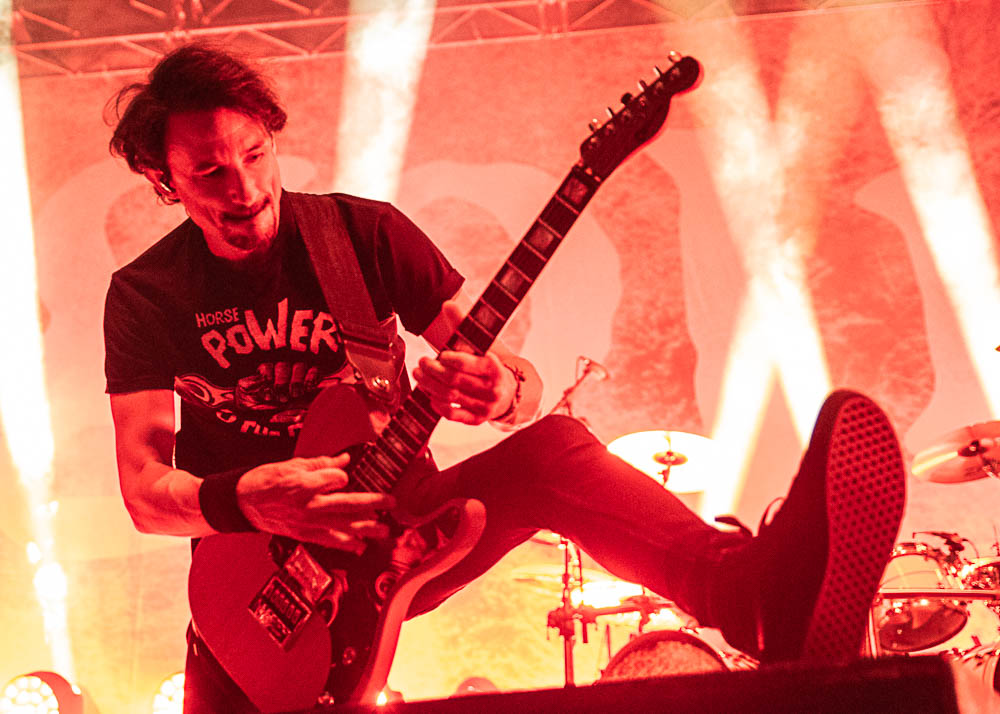 Gorjira played a 12-song set, including Grammy nominated songs "Silvera" and "Amazonia." They left the crowd—many of them there for Gorija alone—amped and ready for more.
Industrial metal duo Vowws played as fans filled the auditorium. Moreno (and New Wave godfather Gary Numan) collaborated with Vowws before bringing them on tour.  Singer-guitarist Matt James and singer-keyboardist Rizz offered up some synthy, electronic "death pop" in makeup and dark balck coats.
Links:
Deftones setlist:
Genesis I Rocket Skates I Prayers/Triangles I Royal I Be Quiet and Drive I My Own Summer I Tempest I Swerve City I Digital Bath I Knife Party I Beware I Sextape I Diamond Eyes I Rosemary I Bloody Cape I Ohma I Engine No. 9 II Encore II Lovers I Change
Gojira setlist:
Born for One Thing I Backbone I Stranded I Flying Whales I The Cell I Love / Remembrance I Terra Inc. I Silvera I Grind I Another Worlds I L'enfant sauvage I Amazonia