Soul Ska (feat Angelo Moore)
Great American Music Hall
April 16, 2022
Photos by Tom Dellinger (www.tomdellinger.com)
Bay area band Soul Ska brought their mayhem and magic to The Great American Music Hall on a recent Saturday night and left nothing on the table once it was over.
The band comprises Jonathan Korty/keyboards, Lex Razon/drums, Gardner Goetze/guitar, Tommy O'Mahoney/bass, vocal trio of Sean "Stymie Sharp, Jethro Jermiah, and Noelle Glory, and a three piece horn section featuring Aaron Saul/sax, Natalie John/trumpet and Charlie Wilson/trombone. That's a lot of band on that stage and they were killing it. Joined midway in their set by Fishbone's Angelo Moore, they proceeded to take it to another dimension. From the beginning, the band took off like a rocket with solid musicianship, tight vocals and classic choreography typical of ska bands.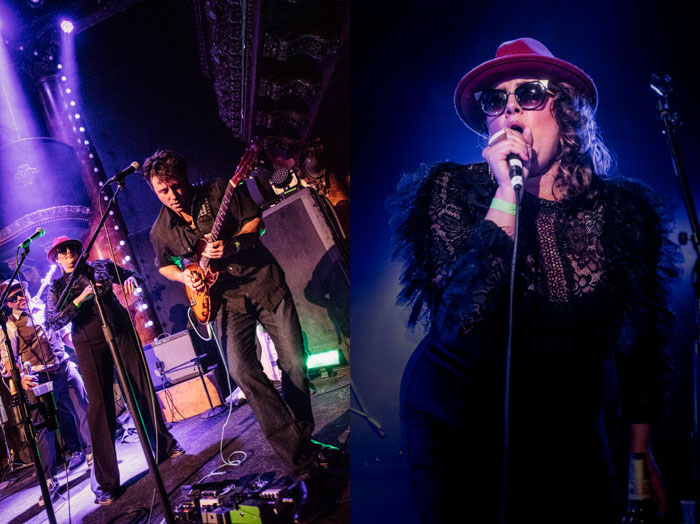 Ska is one of the most infectious genres and this band knows how to do it in style. They come out swinging and never let up. Add Angelo into the mix and you've got a very potent cocktail. If ever there was a person who personifies the idea of lightning in a bottle, Angelo is it. He brings a unique energy whenever he performs and on Saturday he was in excellent form as he played his theremin, sax, sang, and moved about the stage as if gravity itself had taken a holiday. There's no one like him and he had the crowd energized. It may not have been a sold-out show, but it sure felt and sounded like it.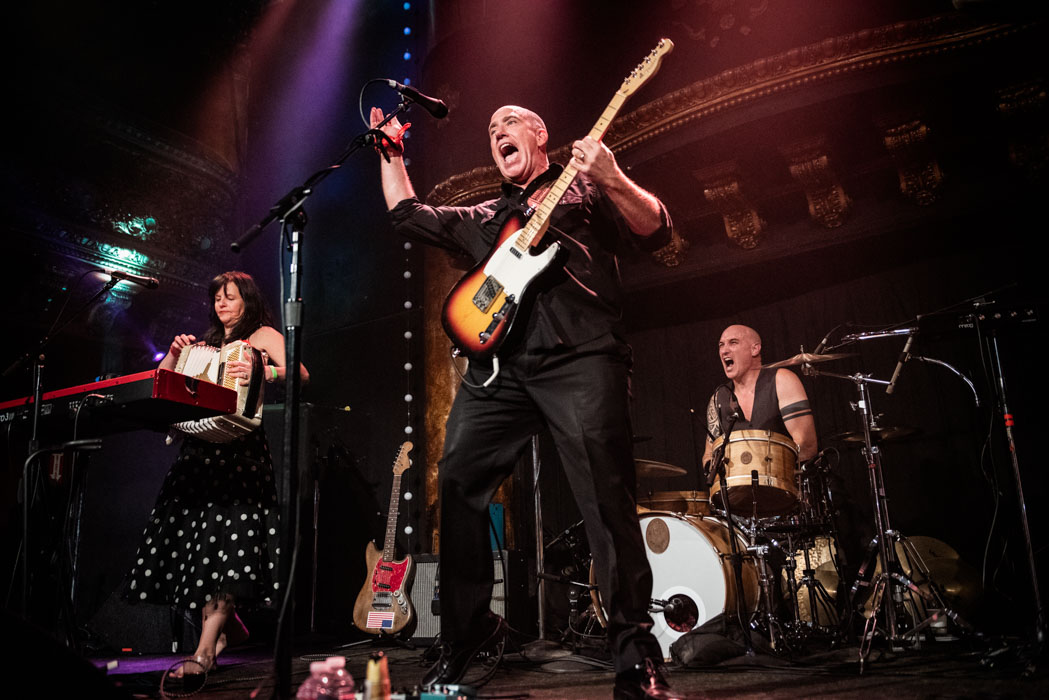 Opening the show was Bay Area band El Cajon who played an excellent set of original material, drawing from their recent album release Meteor. Band members are: RJ Holmberg/ vocals & guitar, June Holmberg/ keys, accordion & vocals, Martin Ledyard/ bass & bvocals, Mike Rennie/ violin & bvocals and Kyle Hermans/ drums, percussion & backing vocals. They had good support in the house and there was a palpable good vibe during their set.
Here's a slideshow with more photos of the bands by Tom Dellinger: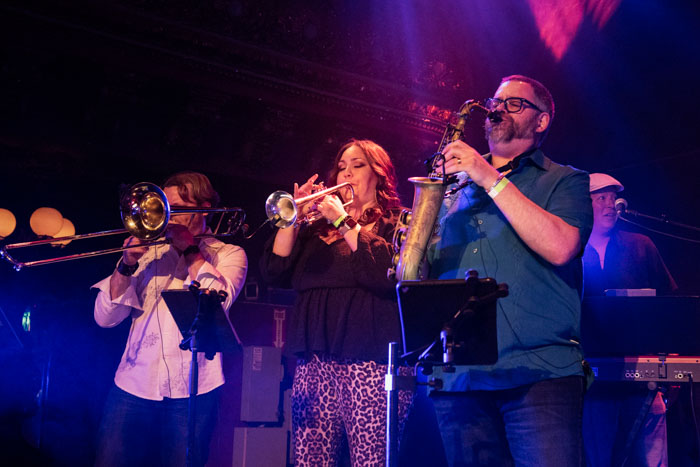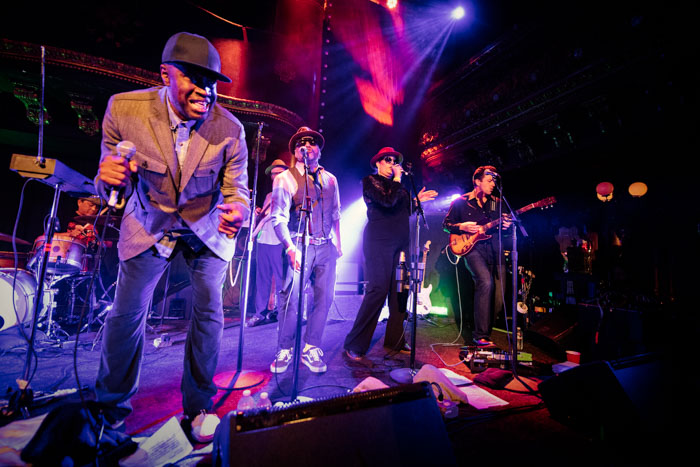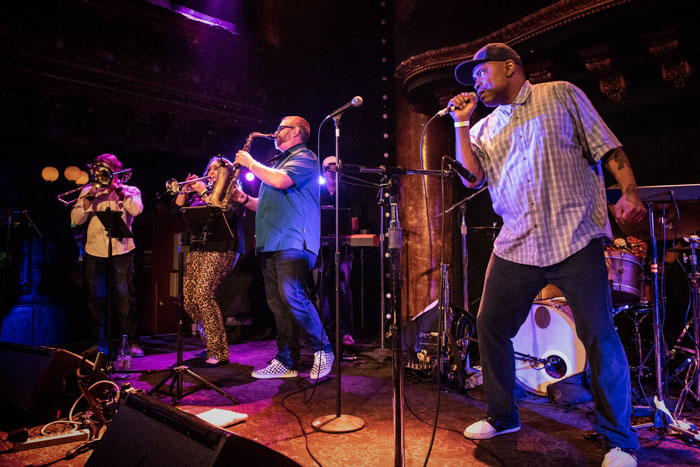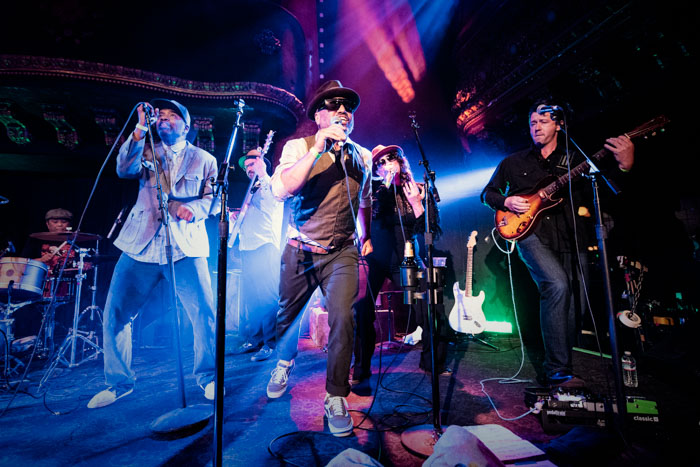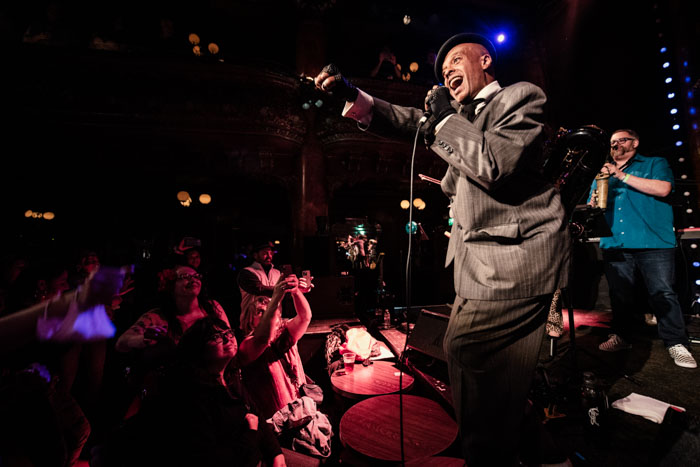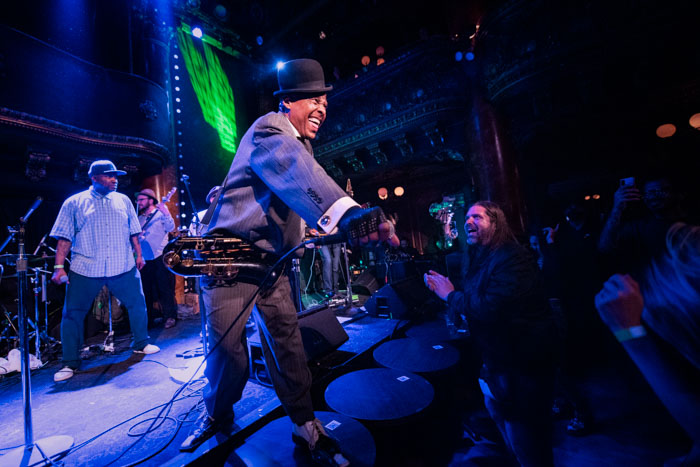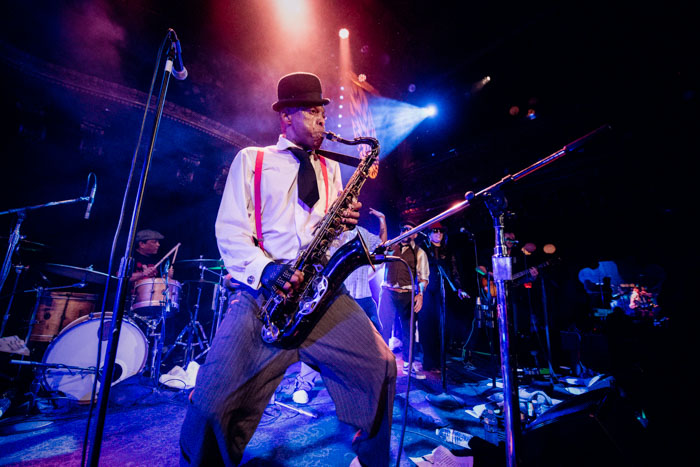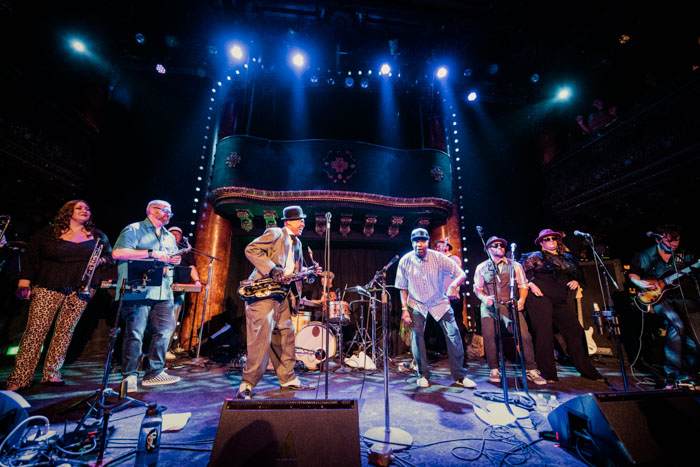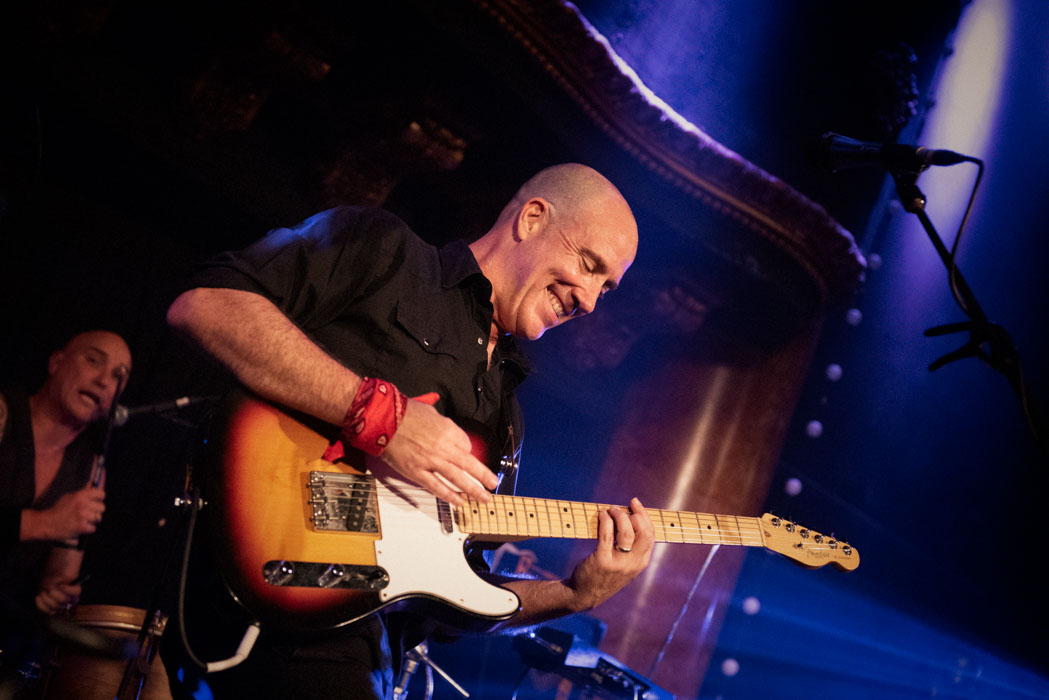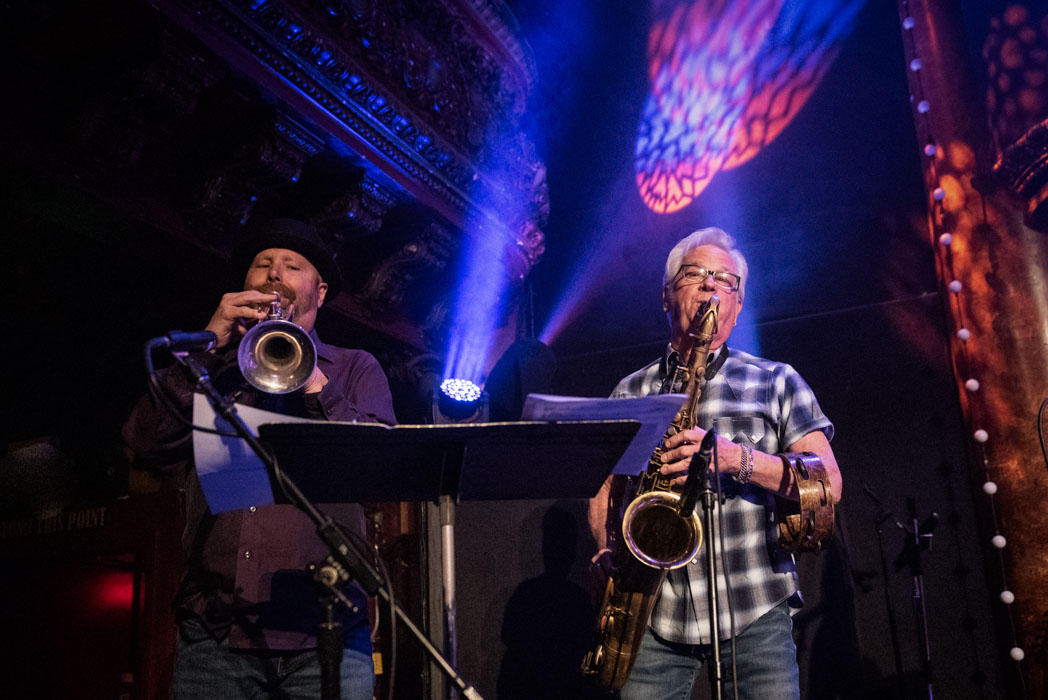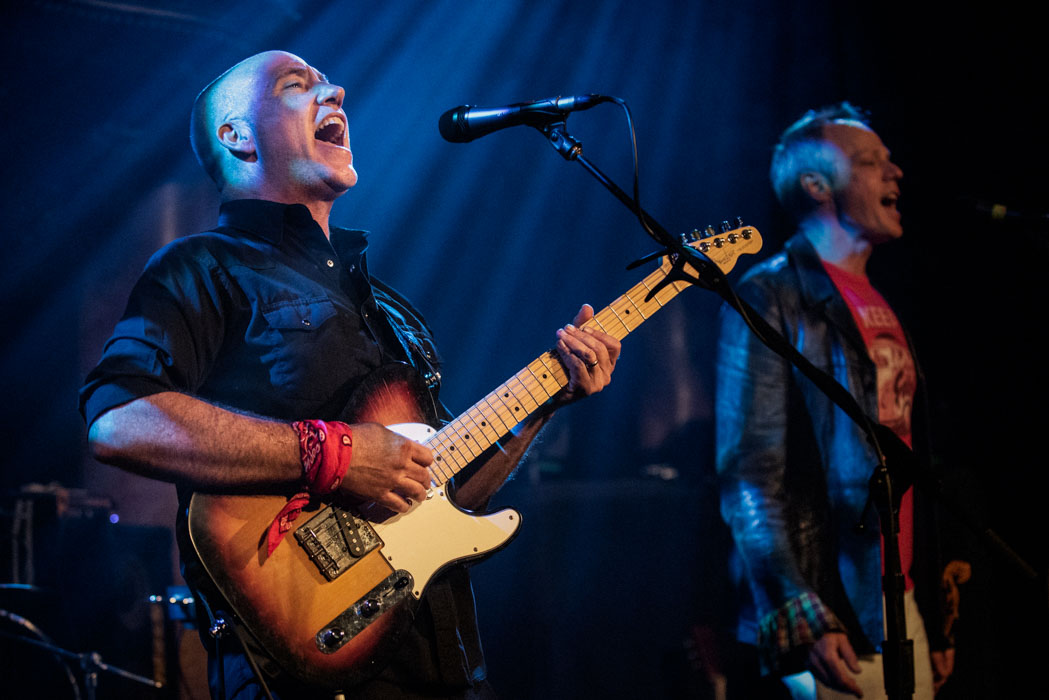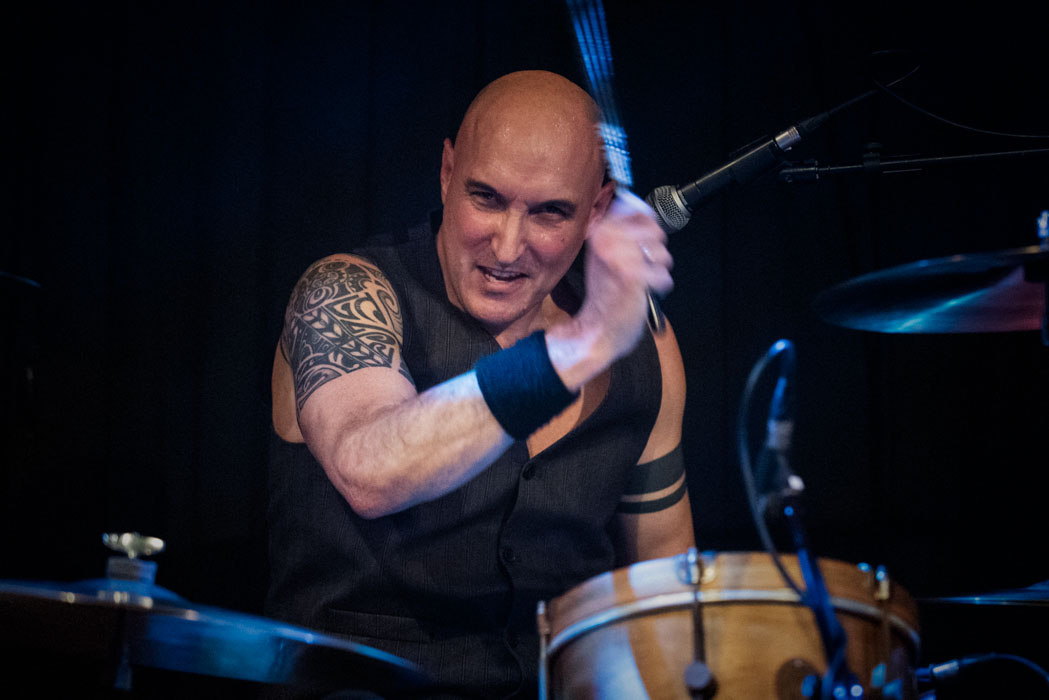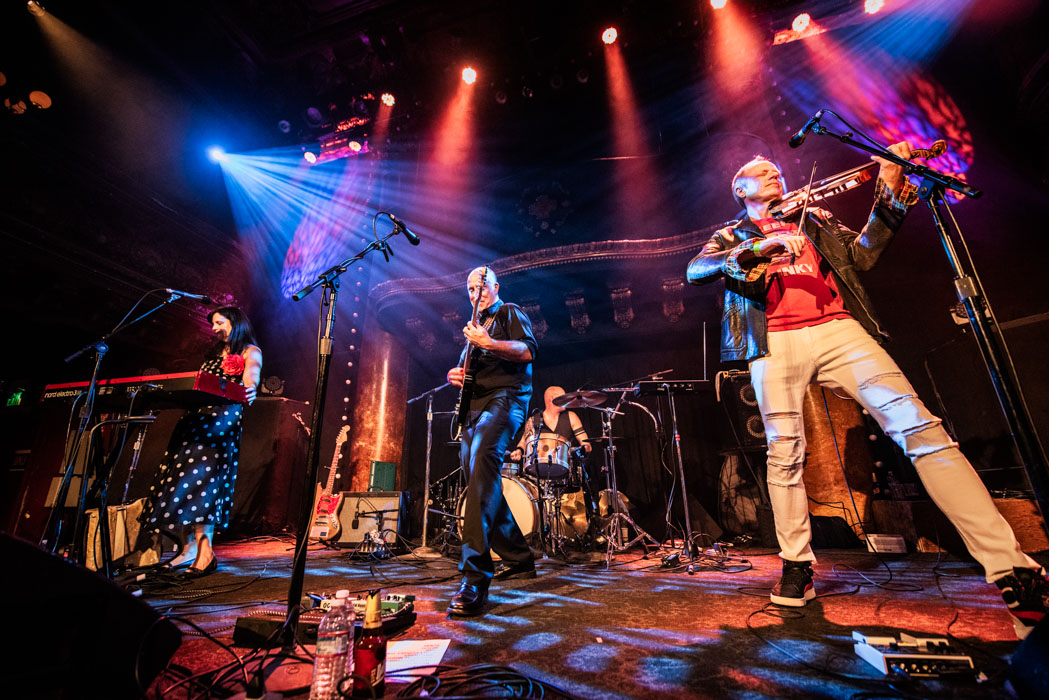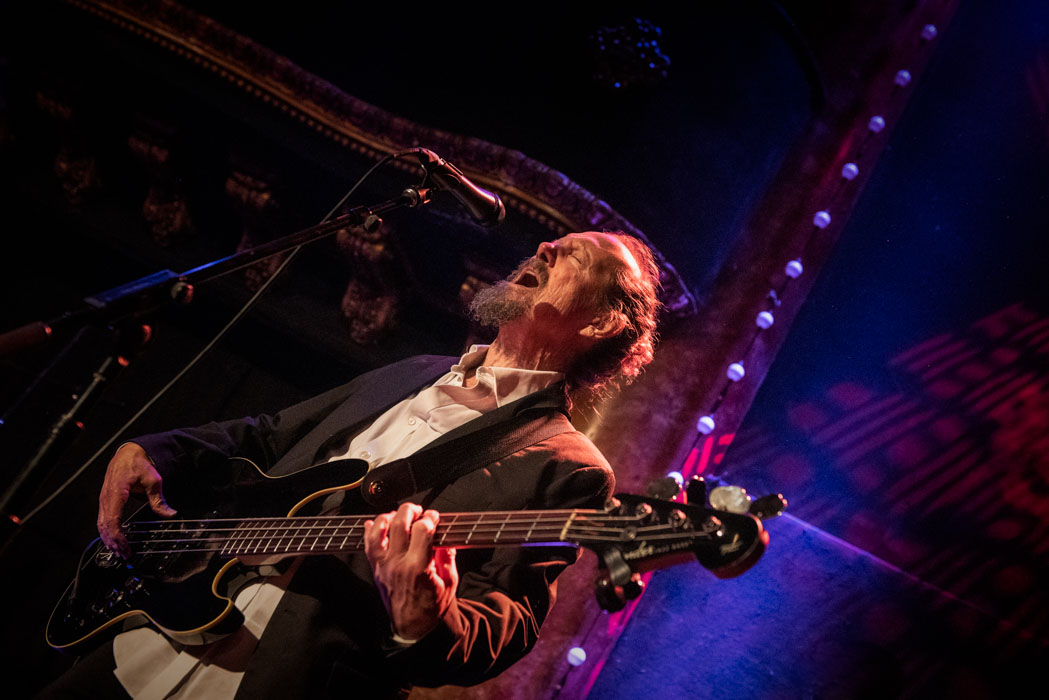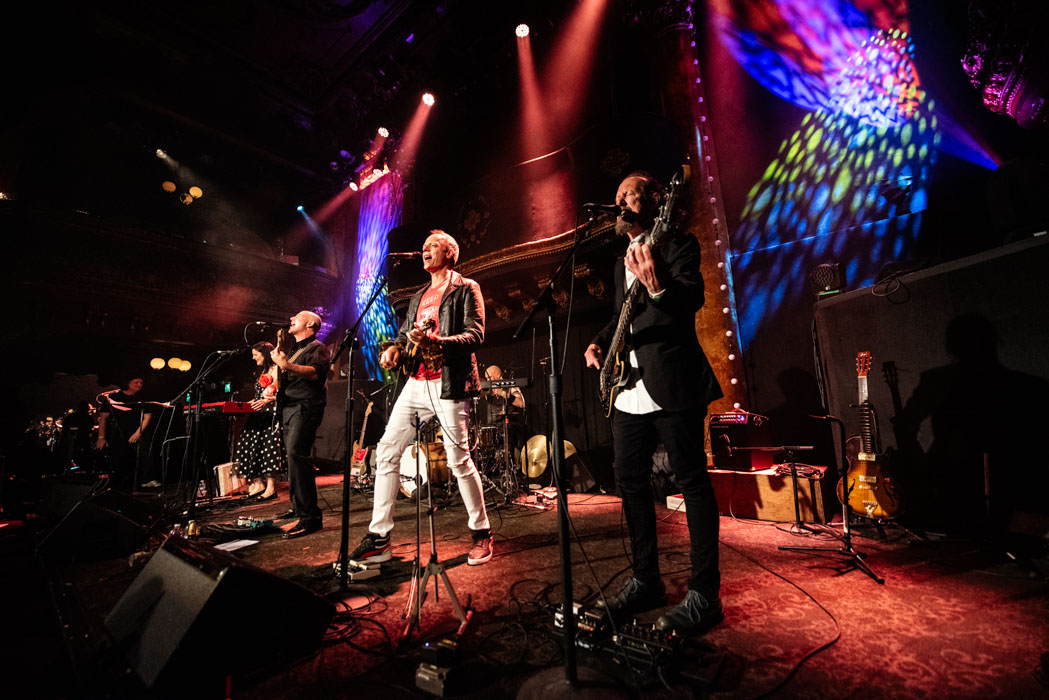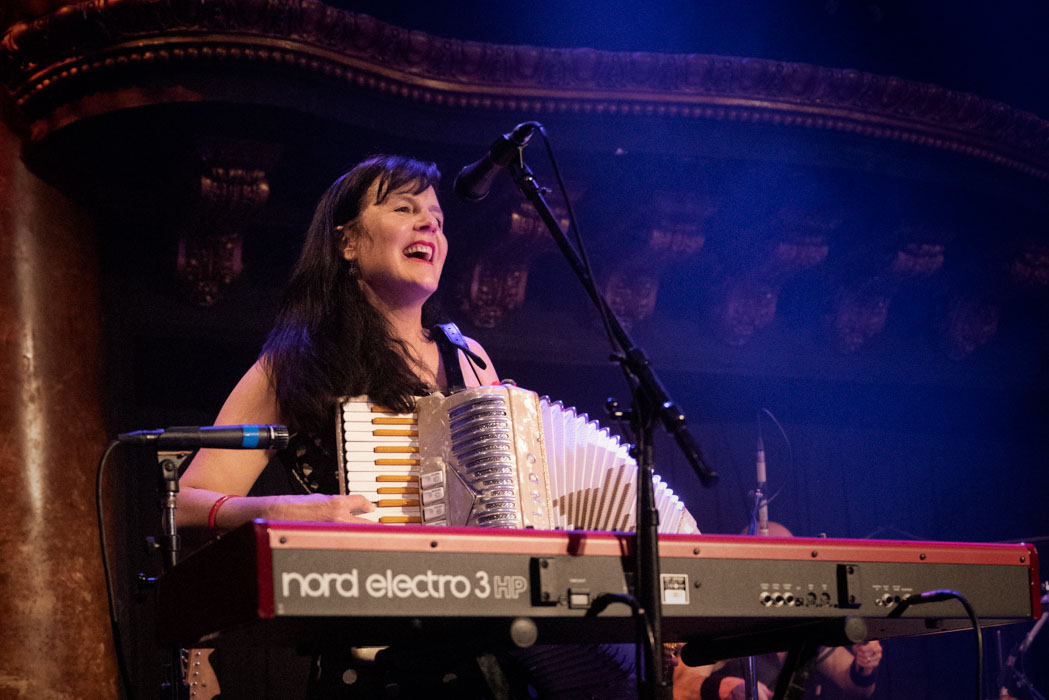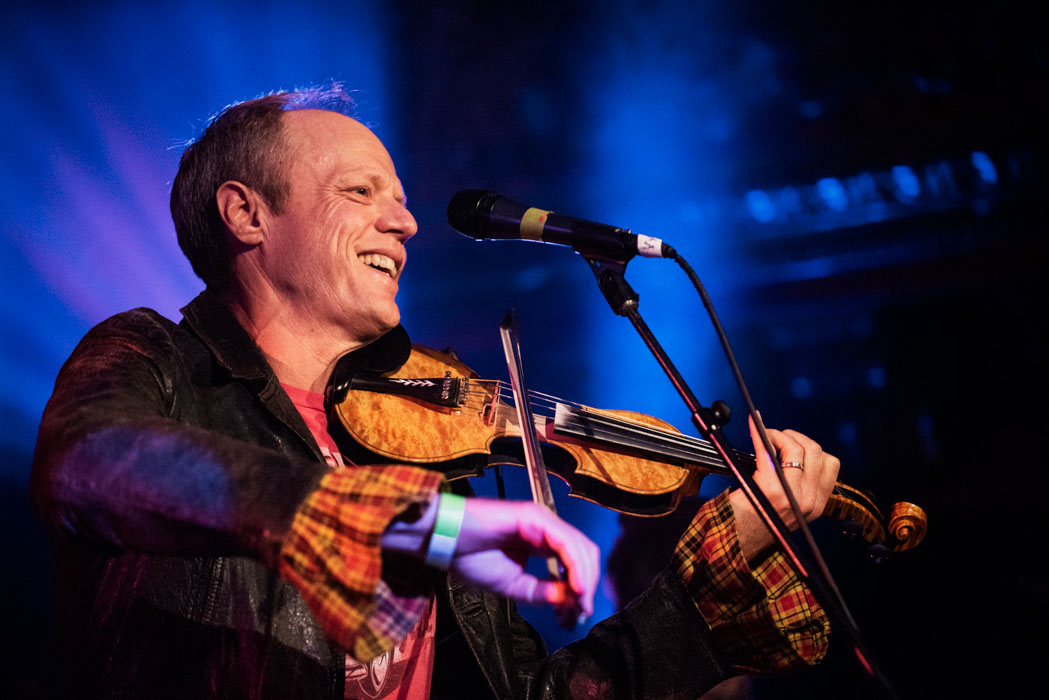 Links: