The Cult
June 12, 2019
Regency Ballroom
Photos by Raymond Ahner 
With the re-issue of their multi-platinum album Sonic Temple coming soon, The Cult recently performed a handful of dates in both North America and the UK, with a setlist that was highlighted by not only some of the most well-known songs from the album, but also some of their biggest songs from their ten studio album discography. The band recently stopped off at San Francisco's Regency Ballroom for a sold-out show, proving that there is still plenty of gas left in the tank.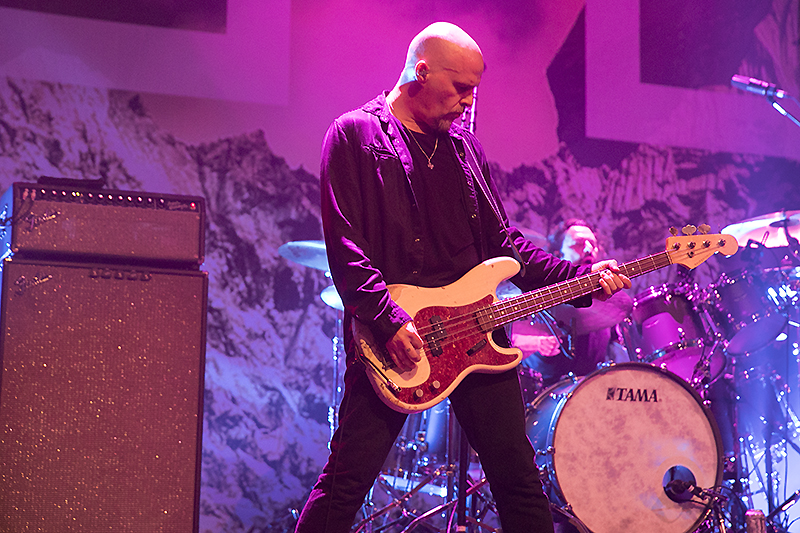 Opening their 17-song set with the opening track from Sonic Temple, "Sun King," The Cult were on top of their game from the first note. Letting the music do the talking, for the most part, frontman Ian Asbury's voice sounded as strong as ever, while guitarist Billy Duffy took his spot on stage left, stoically churning out the riffs with his signature tone.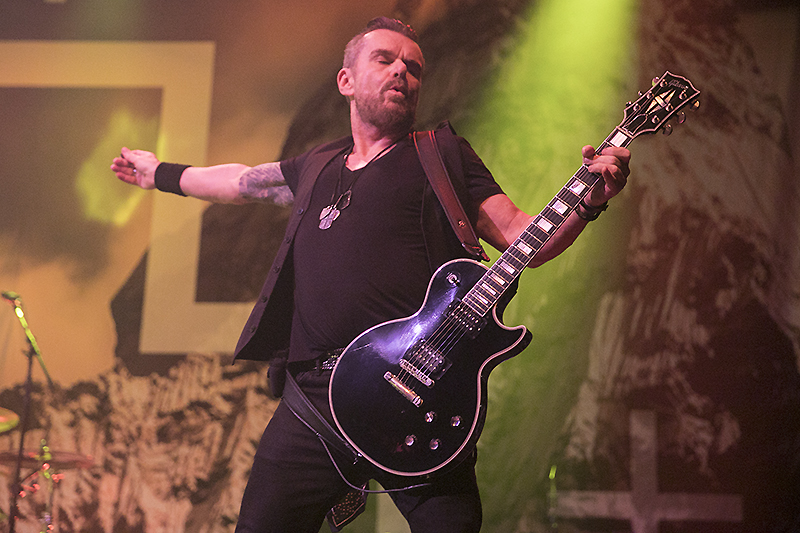 Highlights from the Sonic Temple portion of the set included "Soul Asylum," "New York City," and, of course, both "Edie (Ciao Baby)" and "Fire Woman." The band's set wasn't over after Sonic Temple though, as they then focused on the album Love for both "The Phoenix" and the seminal hit "She Sells Sanctuary."
After wrapping up the evening with a cover of The Doors "Break On Through," and "Love Removal Machine," The Cult definitely left the packed house anticipating their return to San Francisco.
Support for The Cult on this evening came from Los Angeles' The Beta Machine, whose members include both Matt McJunkins and Jeff Friedl, both of A Perfect Circle. The band released their debut album Intruder earlier this year, and with their synth-driven sound combined with the vocals of Laura Vall, they were the perfect band to open the evening.
Here's a slideshow with photos of The Cult and The Beta Machine by Raymond Ahner:
The Cult: 
Setlist: Sun King | New York City | Automatic Blues | Sweet Soul Sister | American Horse | Soul Asylum | Edie (Ciao Baby) | Fire Woman | Rise | American Gothic | Spiritwalker | The Phoenix | She Sells Sanctuary | | Wild Flower | Rain | Break On Through (to the Other Side) (The Doors cover) | Love Removal Machine
Find out more about The Cult on their website.
The Beta Machine:
Check out The Beta Machine here.