Buckcherry
Slim's
June 8, 2019
Photos by Raymond Ahner
Although they are most certainly known for their previous hits, Southern California's Buckcherry recently released their eighth studio album entitled Warpaint, and are currently out on the road supporting it. They recently pulled into San Francisco's Slim's, and if the crowd reaction was any indication, their fans are more than ready to embrace the band's new music.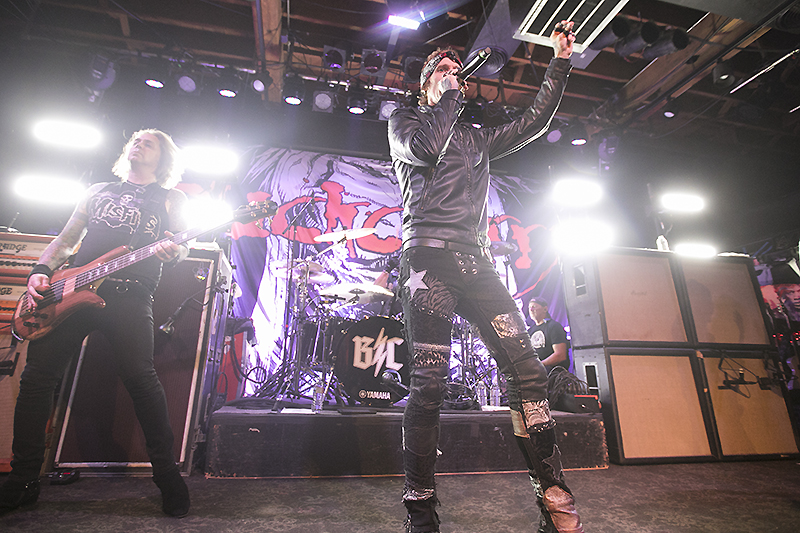 As the lights house light dimmed and the stage lights lit up (no pun intended), the new album's artwork behind the drum kit, Buckcherry took the stage and immediately got the crowd going with their rendition of Nine Inch Nails "Head Like a Hole." Founding member and vocalist Josh Todd's voice sounded just as strong as ever, while longtime guitarist Stevie D. and new guitarist Kevin Roentgen handled the riffs, giving the song plenty of crunch, while bassist Kelly LeMieux and brand new drummer Francis Ruiz gave the song more than enough low end.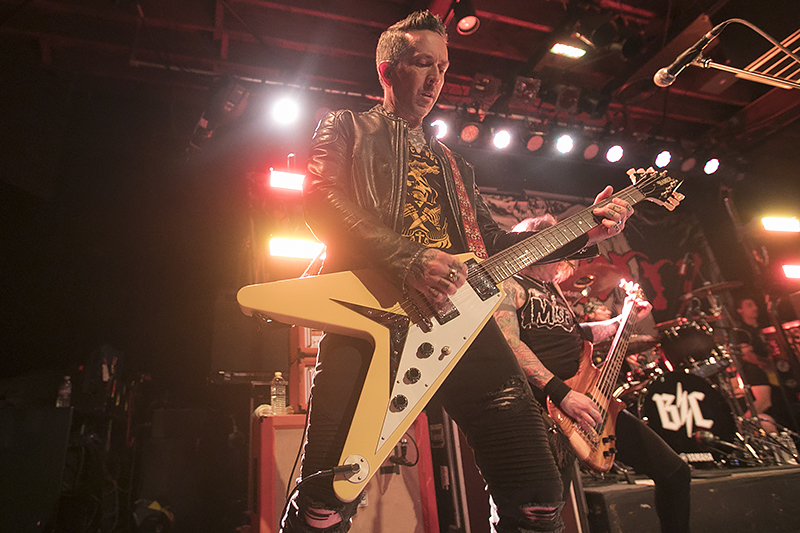 The band played a handful of songs off of the new record, including "Bent," "Radio Song," and "The Alarm," all of which has the classic Buckcherry sound but still sounded fresh and new. The crowd most certainly didn't seem to mind, with many of them up against the barricade.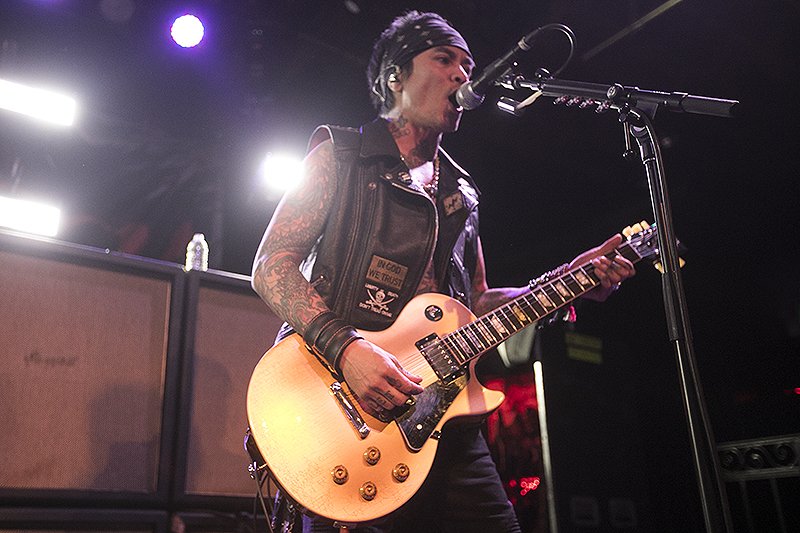 Removing his leather jacket to expose his signature full body tattoos, Josh led the band into one of the bands biggest hits, "Lit Up," which had the fans singing along with approval. Weaved into the setlist was more of some of their most well-known songs, including "Somebody Fucked With Me," "Too Drunk…," and of course "Crazy Bitch."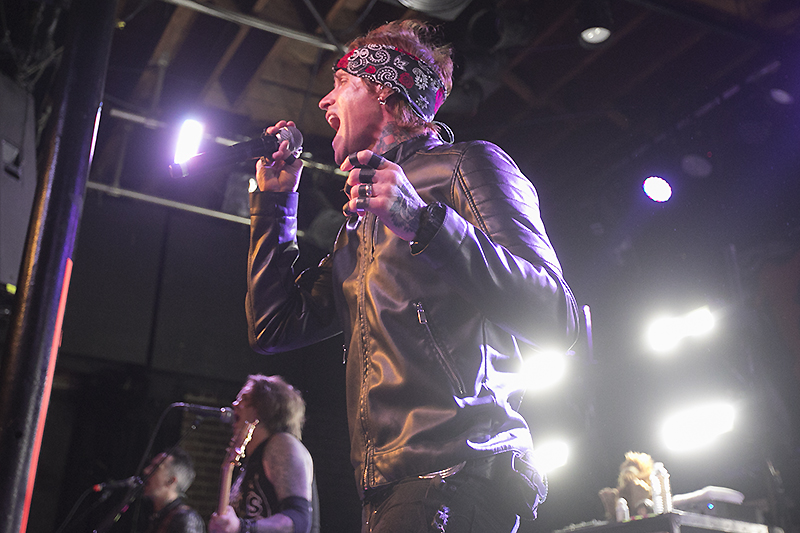 Wrapping up their set with "Say Fuck It," Buckcherry ended their return to San Francisco but seemed poised to return.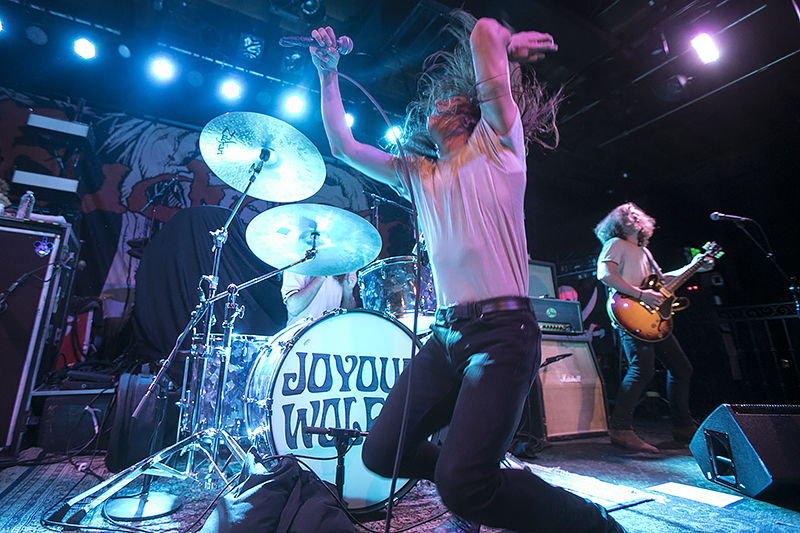 Supporting Buckcherry on this tour was Joyous Wolf, also from Southern California, who put on an extremely energetic set, especially considering the tiny amount of stage space that they were working with. The band proved to be the perfect support act, and had the crowd primed and ready for the headliners.
Here's a slideshow with more photos of Buckcheryy by Raymond Ahner:
For more information about Buckcherry, see their website.
Check out Joyous Wolf here.