Queensrÿche
Slim's
January 31, 2019
Photos by Raymond Ahner
Returning to the Bay Area for the first time in almost a year, long-running hard rock veterans Queensrÿche brought their 2020 The Verdict tour to Slim's in San Francisco recently, and played a near two-hour seventeen song set to a nearly sold-out crowd. And judging from that crowd's reaction, the band is still on top of their game after all these years.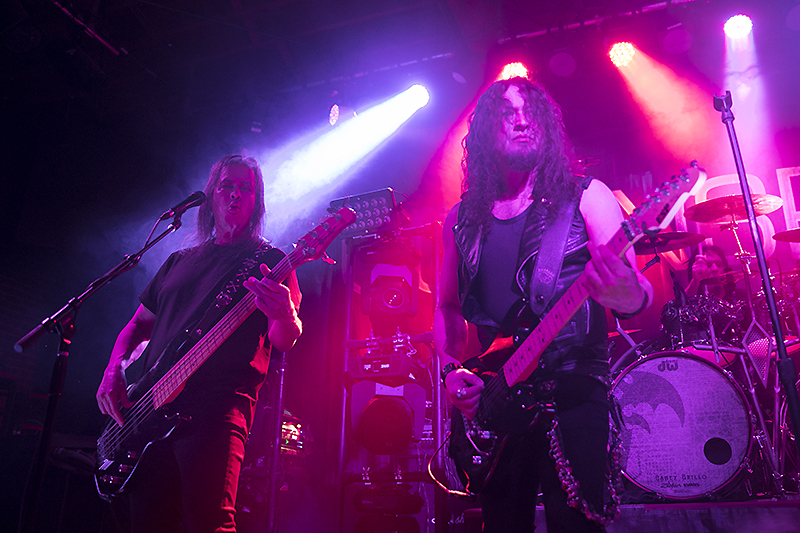 Opening their set with "Prophecy," off their 1983 self-titled EP, Queensrÿche wasted no time in delivering the older tracks that many of the longtime fans in attendance wanted to hear. Vocalist Todd La Torre belted out the lyrics just as well (if not better) than the band's original singer who he replaced way back in 2012, and he has long since established that he is the proper front-man for this band.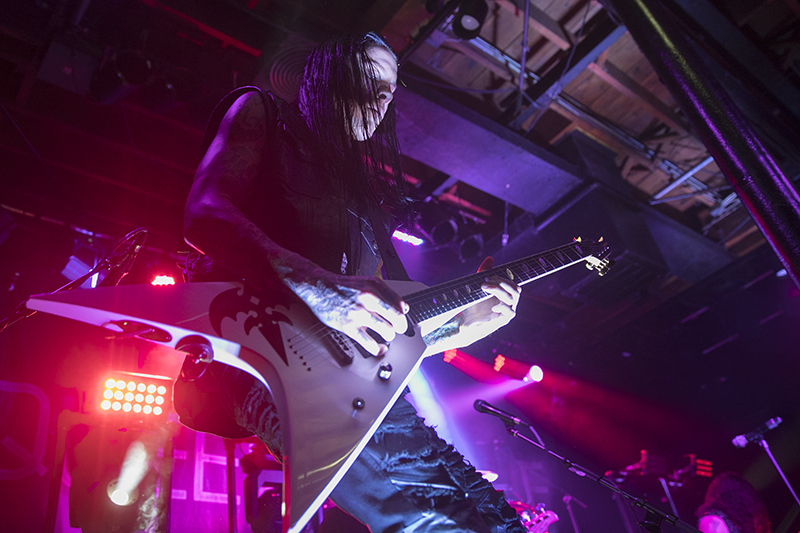 From there, the band weaved through their entire discography with a set that included just as many "newer" songs as it did Queensrÿche classics. Guitarist and co-founder Michael "The Whip" Wilton traded riffs effortlessly with Parker Lundgren, while original bassist and co-founder Eddie Jackson kept it all together. Highlights from the band's set included "Take Hold of the Flame," "Walk in the Shadows," and "Screaming in Digital."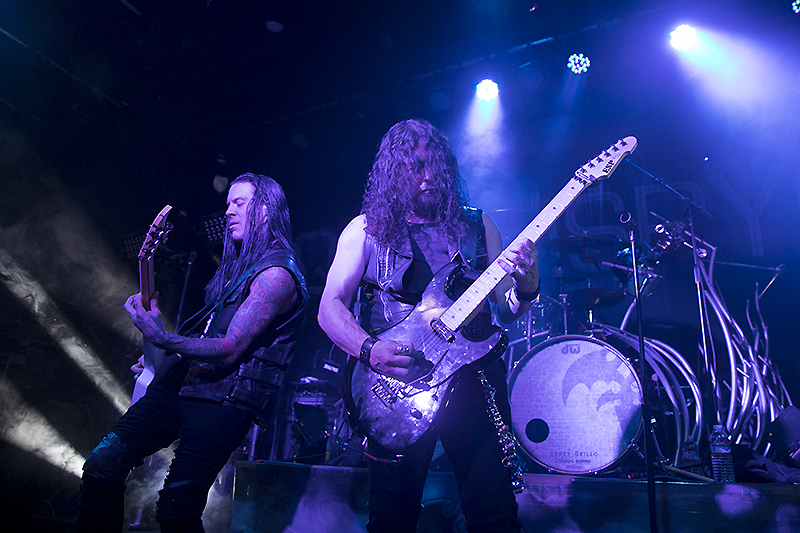 Of course, no Queensrÿche set would be complete without their biggest hits "Jet City Woman," "Queen of the Reich," and "Silent Lucidity," and the band did not disappoint, playing them all before wrapping up the evening with "Empire" and "Eyes of a Stranger." The band still has a handful of dates remaining on their current tour and is not to be missed when they roll through your town.
Opening for Queensrÿche on The Verdict tour is renowned guitarist John 5, supporting his latest record, Invasion. Although he had a relatively short set, he and his band (The Creatures) definitely made the most of it, wrapping their set up with a guitar medley that included snippets of Rush, Metallica, Rob Zombie, and Pantera.
Here's a slideshow with more photos by Raymond Ahner of Queensryche and John 5;
Queensrÿche: Link
John 5: Link