Teddy Swims
Slim's
February 8, 2020
Photos by Kylie McCormick
A few artists possess an other-worldly talent that is both mind boggling and mesmerizing. A few artists generate an authentic, heart-warming connection to fans that surpass the usual fan and artist relationship. Teddy Swims possesses both. Not only is his textured, booming voice unlike any other, but Teddy also has a seemingly unique and caring disposition when it comes to his relationship with fans. At Slims, Teddy Swims was overwhelmingly brilliant, his thunderous sound intermixing with his jovial personality, creating a whirlwind of excellence.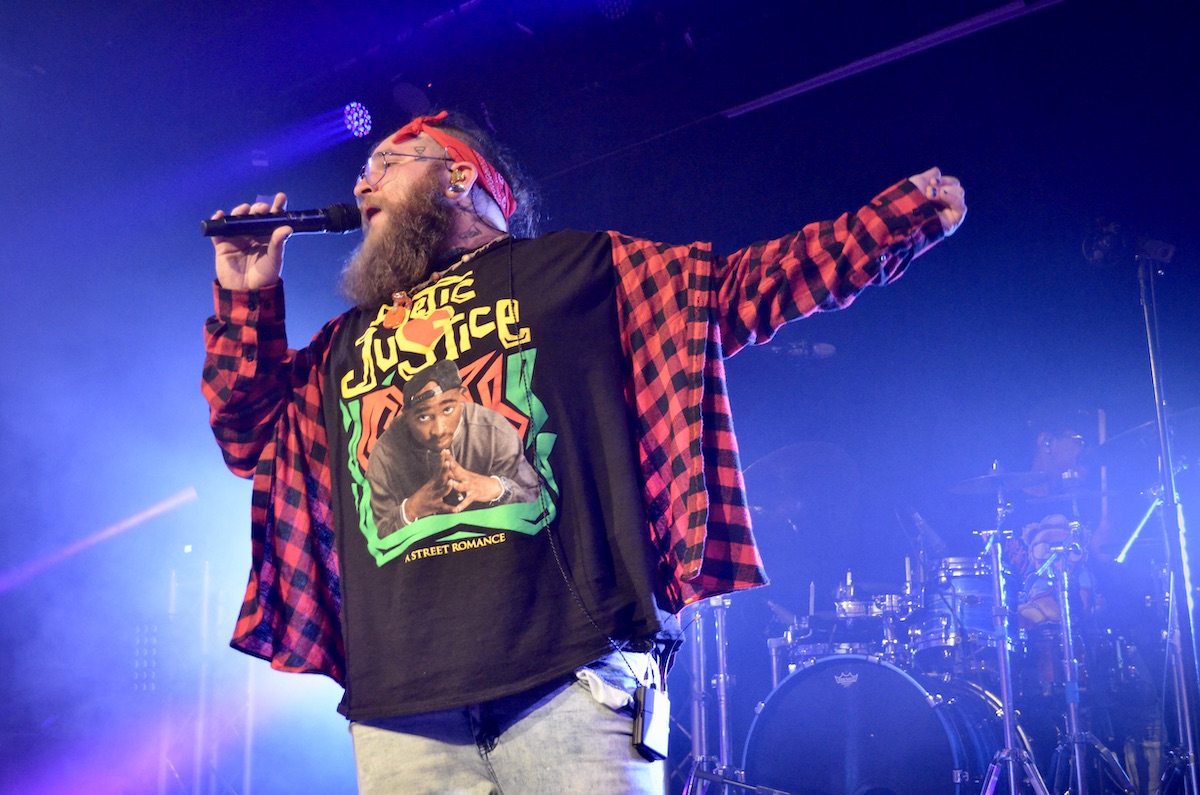 Teddy Swims and band kicked off the night with energy packed 'Rock With You.' The intermixing of rock, R&B, and songwriter sensibility create an intoxicating sound, drawing fans in with the opening tune. The energetic intro continues as Teddy launches into 'Break Your Home,' 'Rivers,' and 'Difference.' The trio of songs have Teddy and fans dancing wildly, a sort of euphoric release of energy. In between songs, Teddy takes the time to high five audience members, coming into the crowd to connect with each and every soul. Not only are his songs stirring, but this unparalleled and unbridled connection to his fans is a special sort of relationship that really shows Teddy's heart and love for those who have come for the night. It is not merely a musical experience, it is a relational and emotional one.
The set included a handful of beautifully crafted covers, especially an emotionally stirring 'Tennessee Whiskey.' The grit and gravel of Teddy's voice shines through filling the room with sort of whiskey caramel vocals that stop your breath. The band interrupts the smooth song with instrumental breakdowns, showing off their immense talent that backbones Teddy's set. Drum-anchored 'Night Off' has people in the balcony dancing, the party vibes reaching even the corners of the room.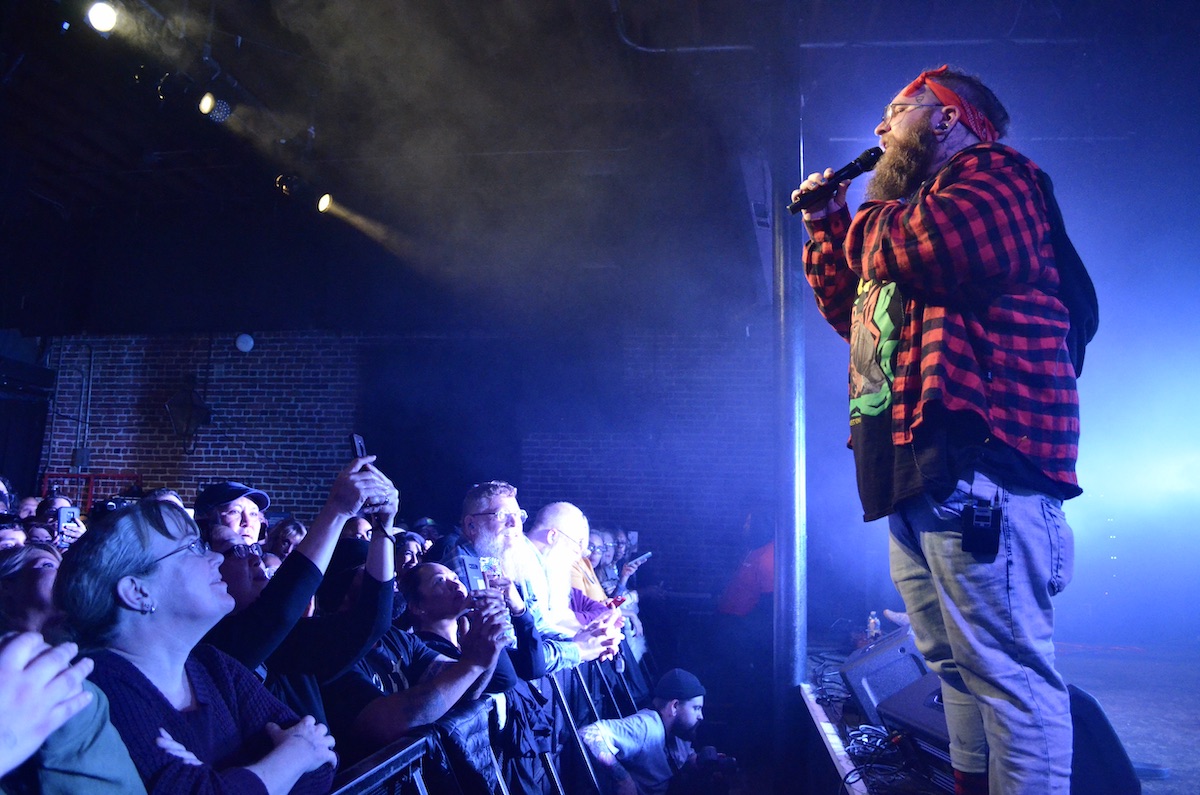 'Let Me Love You' is a clear fan favourite, their phones raised high in the air as the funk edged, electronic groove booms throughout Slims. 'Be Honest' displays Teddy's emotional, singer songwriter side; despite its up-tempo sonic elements the song has a stirring emotional depth that fans clearly connect to. As the sort of emotional core of the set, 'Be Honest' has a certain type of unparalleled beauty. Bathed in purple and pink lights Teddy launches into 'With You' and follows the performance with a cover of 'Valerie.' The night rounds out with energy boosting 'Picky.' Teddy Swims and band come back after a brief encore for high energy 'Talk,' 'You Got Me,' 'Stranger,' and 'Complicated.
Teddy Swims is a unique talent; not only is his music stirring but his desire to create moments for his fans is really unparalleled. At Slims, Teddy Swims wowed fans with his booming voice and high energy tunes, a night that many won't forget.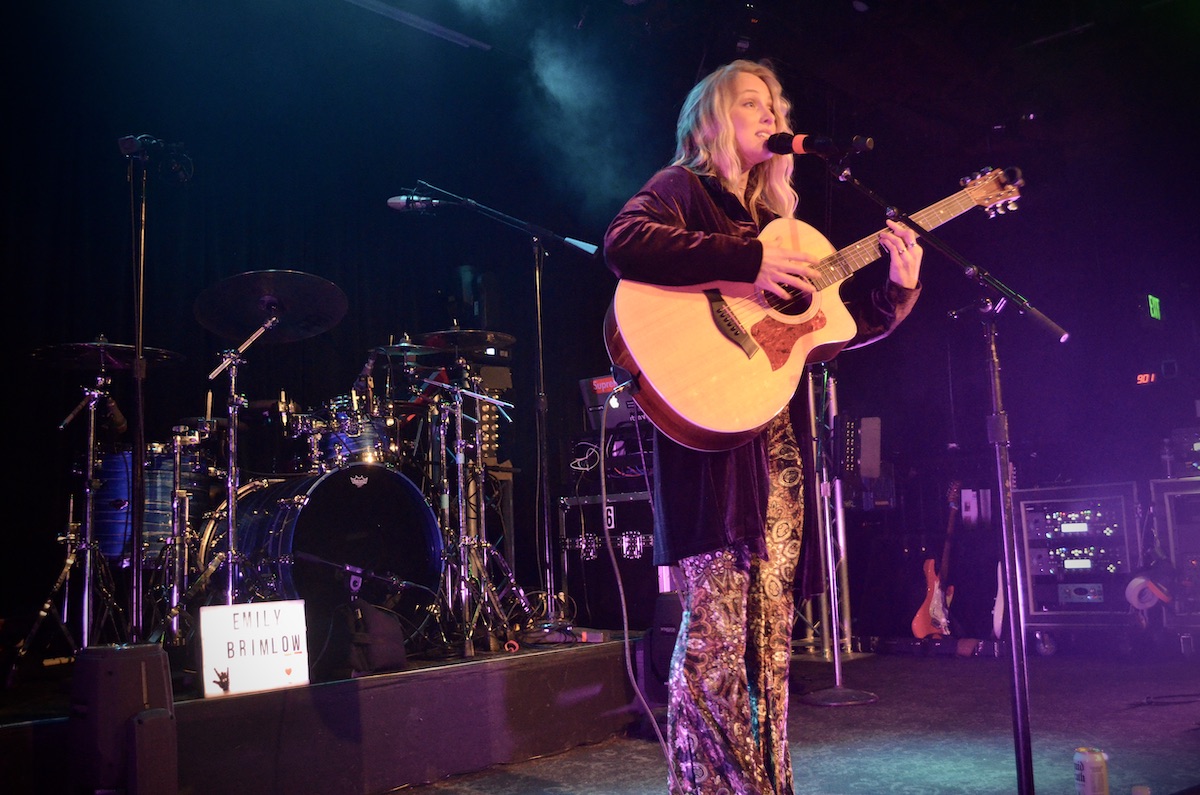 Emily Brimlow opened the night. Her beautiful and at times hilariously kitschy songs perfectly warmed up the evening.
Teddy Swims: Link
Emily Brimlow: Link