Poppy
Great American Music Hall
January 22, 2020
Photos by Garret Nicholson
The hottest sensation in the metal underground in recent years has been Poppy, who was known more for her strange and esoteric music videos and cute electro-pop music before making an abrupt switch to metal. For those skeptical metal fans who were not yet convinced of Poppy's utter mastery of metal, all it took was one stunning performance at the Great American Music Hall to convince the doubters that Poppy is the real deal. Hot off the release of her first 100% metal album, I Disagree, Poppy and her backing band shredded through an electric set that included plenty of surprising moments.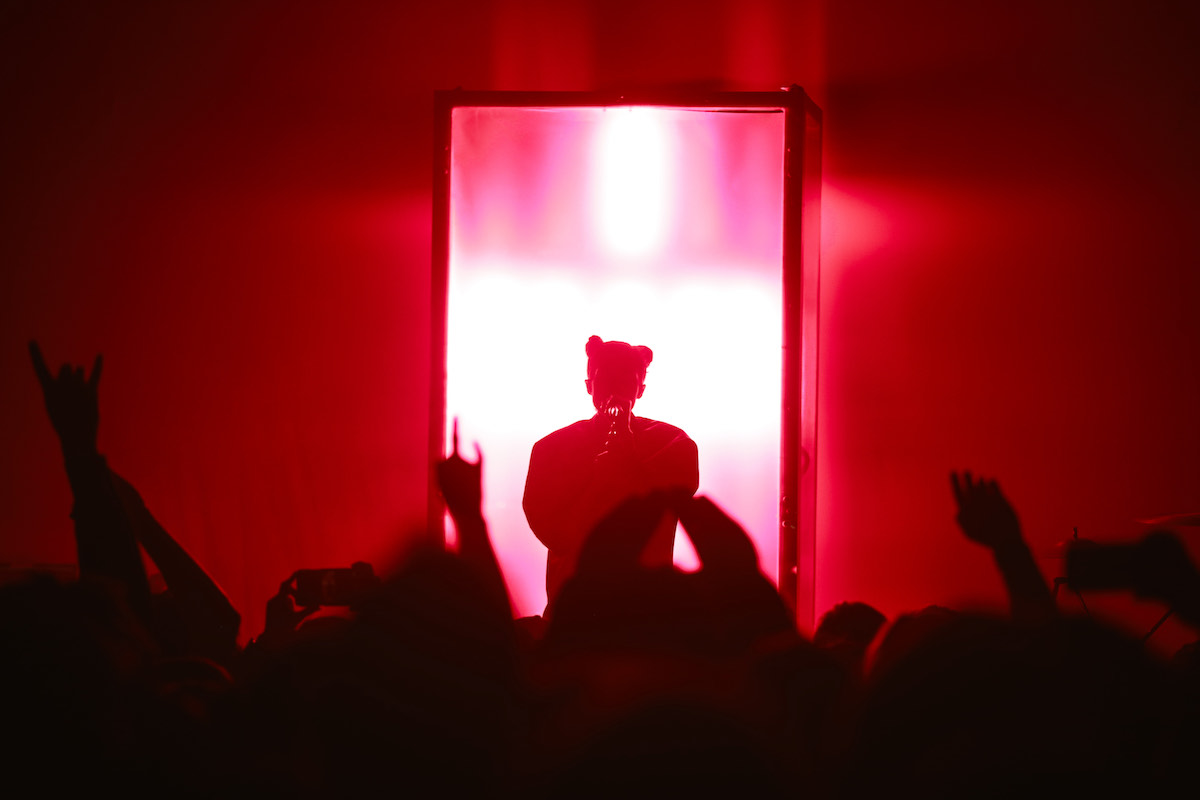 As the sold-out crowd at the GAMH started to chant her name, Poppy strolled out onto the stage with her backing band in tow, a group of corporate looking men with weird masks over their faces, burning through the amazing "Concrete" to get the night started. Like many Poppy songs, "Concrete" was a dazzling blend of crushing metal, soaring vocal harmonies, and weird detours into upbeat J-pop. The whole thing does not make sense on paper, but hearing it roar through the PA system, it all sounds so perfect in its ridiculousness. Backed by an array of flashing strobe lights, the lighting served as a perfect complement to the wild music.
Next up, Poppy and her band ripped through some newer material before diving headfirst into the crushing "X" from her Am I a Girl? album, a crushing blend of chugging guitars and crazy transitions into pop music. With a diverse crowd going crazy at every moment, it was hard to not be amazed at what was unfolding.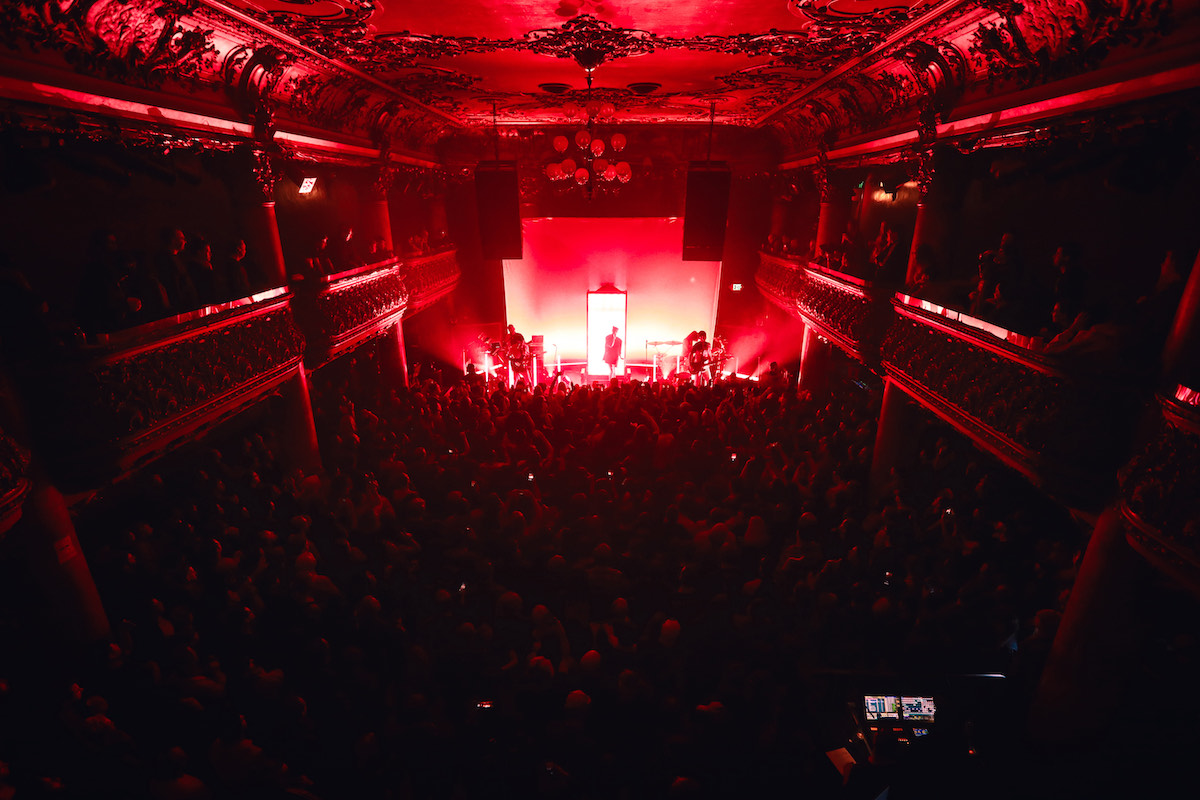 A few songs later Poppy did an updated version of "Am I a Girl?" replete with searing metal guitars and wild drumming, giving what was previously just an edgy electronic song a much-needed metal makeover. Later on, in the evening, Poppy whipped out a surprise cover of "All the Things She Said" by t.A.T.u, giving the song a splash of distorted guitars and heavy drums.
Towards the end of the set, Poppy slowed things down with the dreamy "Sick of the Sun," a sweet splash of dream-pop that featured plenty of subdued acoustic guitar playing. However, this night was all about overpowering the audience with a barrage of metal, so Poppy returned to the stage for a two-song encore that consisted of two blistering new songs, including the grooving "I Disagree." While the marriage of Poppy's high-pitched pop vocals and screaming metal might seem odd at first, after a full night of it, you begin to wonder why it took her so long to embrace this side of her musical personality.
Setlist:  Concrete | BLOODMONEY | Scary Mask | X | Play Destroy | Fill the Crown | Am I a Girl? | Anything Like Me | Nothing I Need | All the Things She Said (t.A.T.u. cover) | Sit / Stay | Sick of the Sun | Don't Go Outside || Encore || Bite Your Teeth | I Disagree