Sons of Apollo
Fillmore Theater
January 26, 2020
Photos by Raymond Ahner
Sons of Apollo, the prog-metal "supergroup" consisting of Mike Portney (drums,) Billy Sheehan (bass,) Ron "Bumblefoot" Thal (guitar,) Jeff Scott Soto (vocals,) and Derek Sherinian (keyboards,) recently brought their current U.S. tour to The Fillmore in San Francisco, performing for a packed house.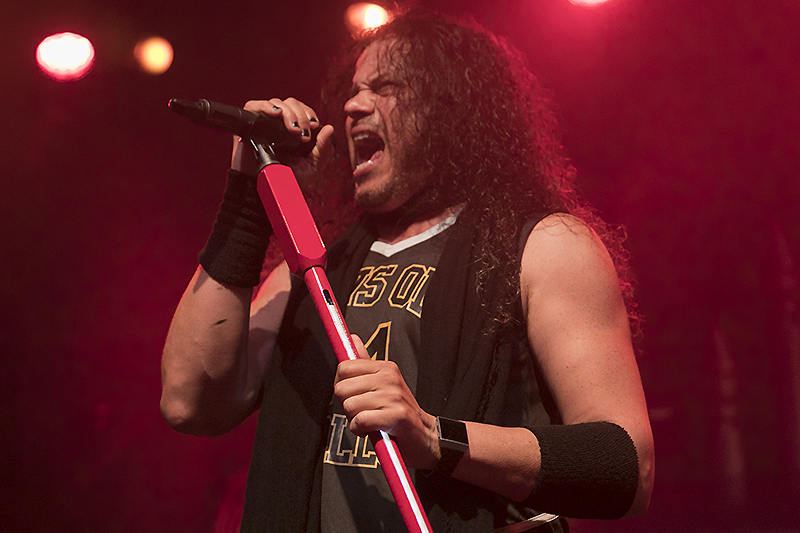 The players are truly phenomenal. Sherinian and Portnoy played together in Dream Theater, a prog legend. Portnoy has toured with Neal Morse and put together his own bands, while Sherinian is probably best-known for his working with metal and rock royalty including Alice Cooper, Billy Idol, Steve Vai, and a whole lot more. Thal has had an extensive solo career and toured with artists from Lita Ford to Guns 'n' Roses, of which he was a member. Soto sang with Yngwie Malmsteen and Journey, and had his own band, Talisman. With that kind of lineup, the music has be over-the-top amazing.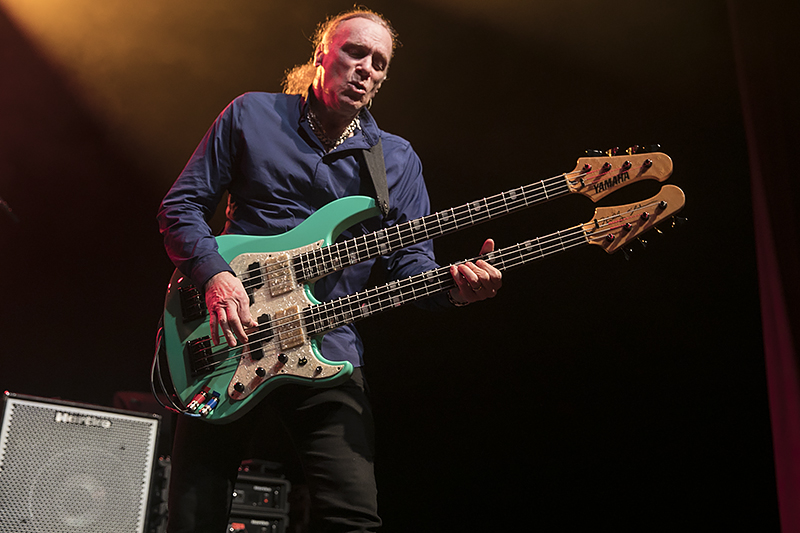 The band opened their set with "Goodbye Divinity," off of MMXX, their second studio album, which was released in late January of 2020. With its solos by both Bummblefoot and Sherinian, it was the perfect cut to get the fans excited for the next seventeen songs. From there the band dove deep into the new record, performing "Fall To Ascend," "King of Delusion," and "Wither To Black," which included a very brief portion of the Rush classic "Tom Sawyer," paying respect to the late Neil Peart.
Highlights from their set also included "Desolate July" (dedicated to Kobe Bryant), "God of the Sun," and "Alive," with all songs showcasing the talents of the five amazing musicians on stage.
The band closed out the evening with both "Coming Home," and a cover of Deep Purple's "Burn," for the latter of which they brought out guitarist Tony MacAlpine, a guitar legend in his own right, who supported the headliners with a masterful technical guitar filled set of his own. MacAlpine has a long and amazing career including touring with Portnoy, Sheehan, and Sherinian as PSMS.
Here's a slideshow of photos of Sons of Apollo and Tony MacAlpine by Raymond Ahner:
Sons of Apollo:
Tony MacAlpine: