Planet Booty
The Independent
November 26, 2021
Photos by Nicole Baptista.
Friday night booty calls were loud and proud on Divisadero, and that was because Oakland rump shakers Planet Booty invaded The Independent.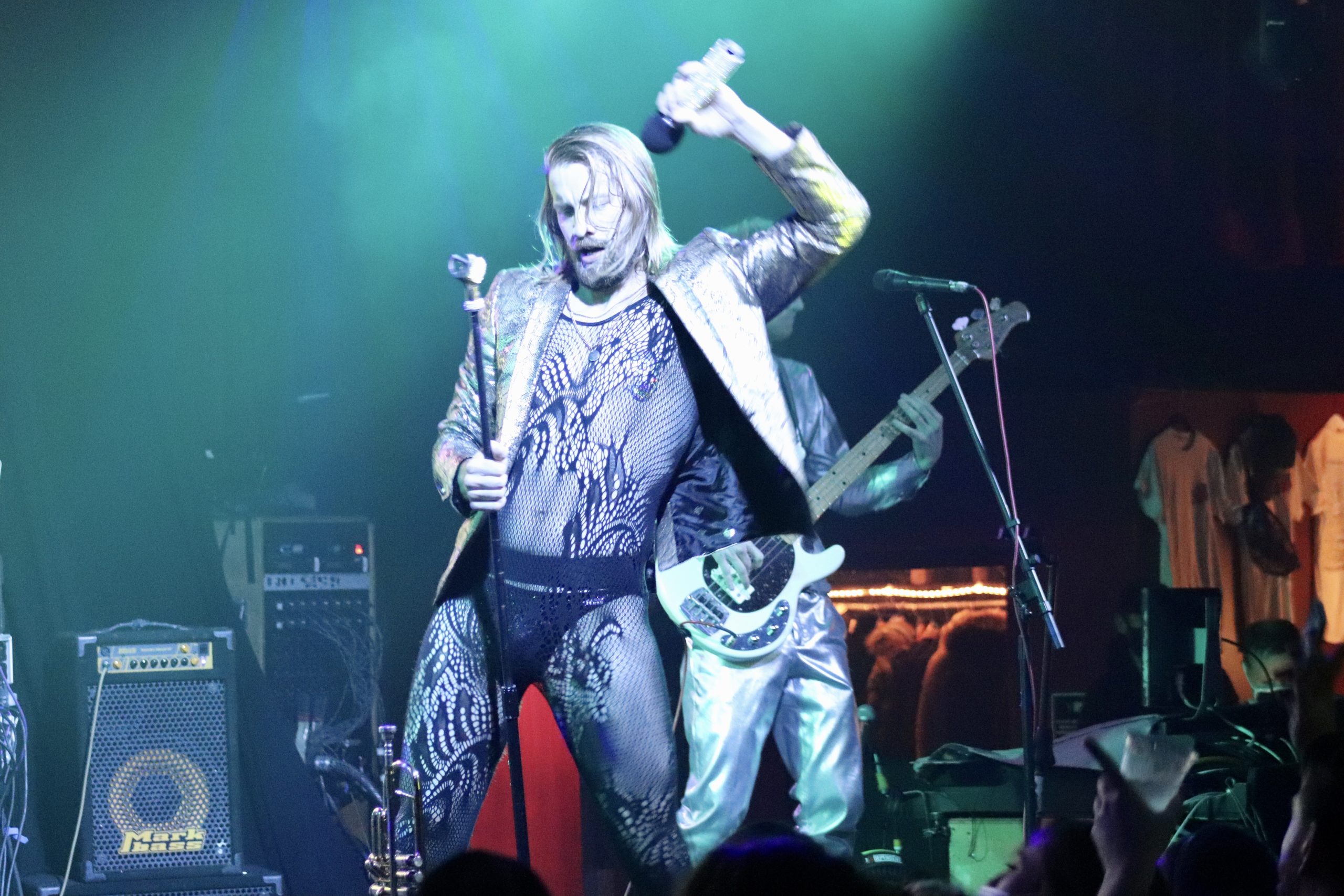 Celebrating a homecoming show which culminated their YES tour, and the re-awakening of live music in the Bay Area, Planet Booty had anticipation buzzing throughout the hall and had the collective booties  (many adorned in shimmer and spandex) of those in attendance shaking and bouncing from the moment they danced their asses on stage.
On an unstudied look, it would be easy to dismiss Planet Booty as a shiny novelty band, but a closer take shows a very talented band with an identity that has been deliberately honed.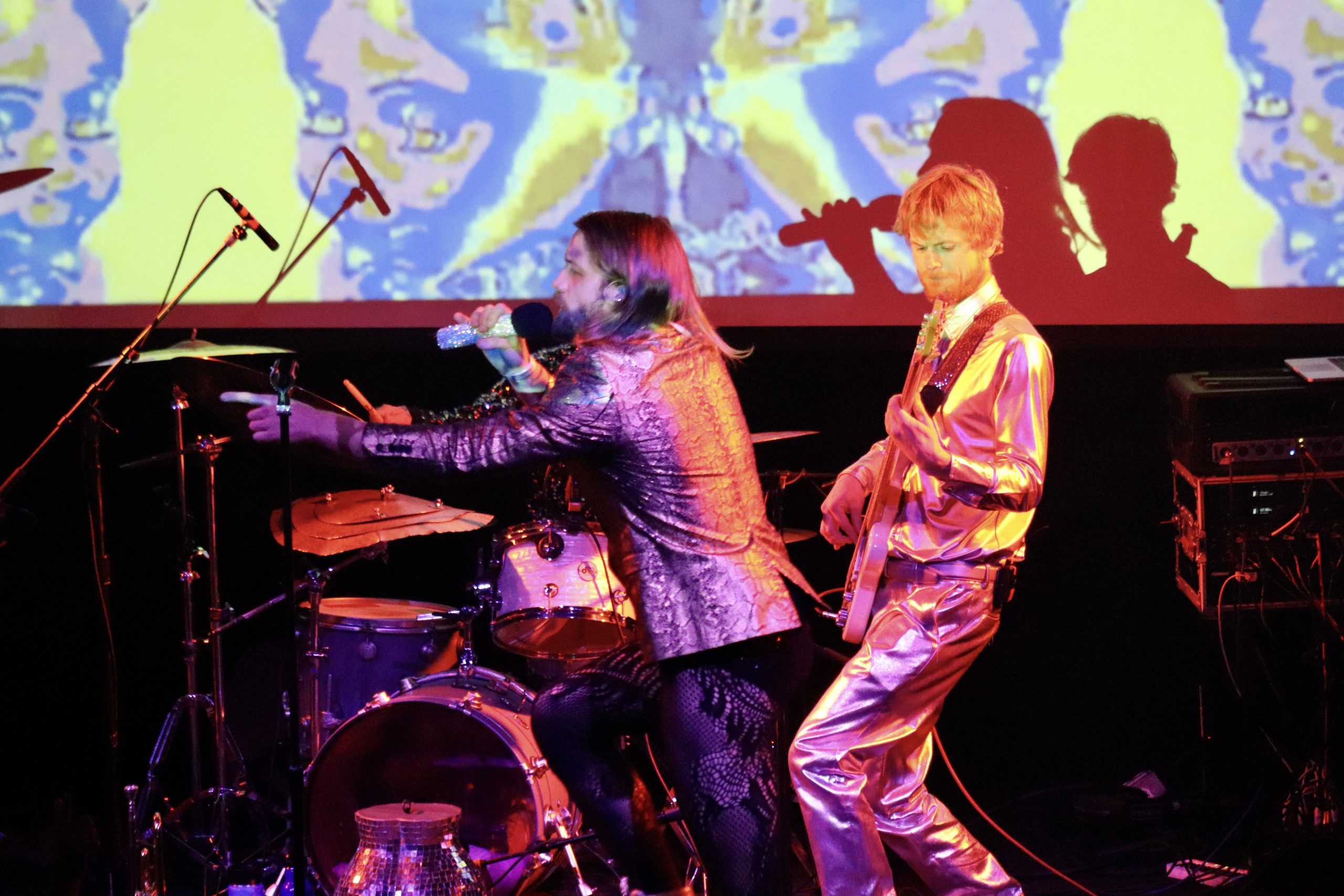 Hanging on every word and movement of front man Dylan Germick, it was like a Pentecostal service was taking place in between blasts of powerful (dare I say booty-licious) electro-funk beats.  Germick definitely uses the stage as a pulpit, to preach the virtues of self-love, self-expression, equality, and, of course, the power of music and dance.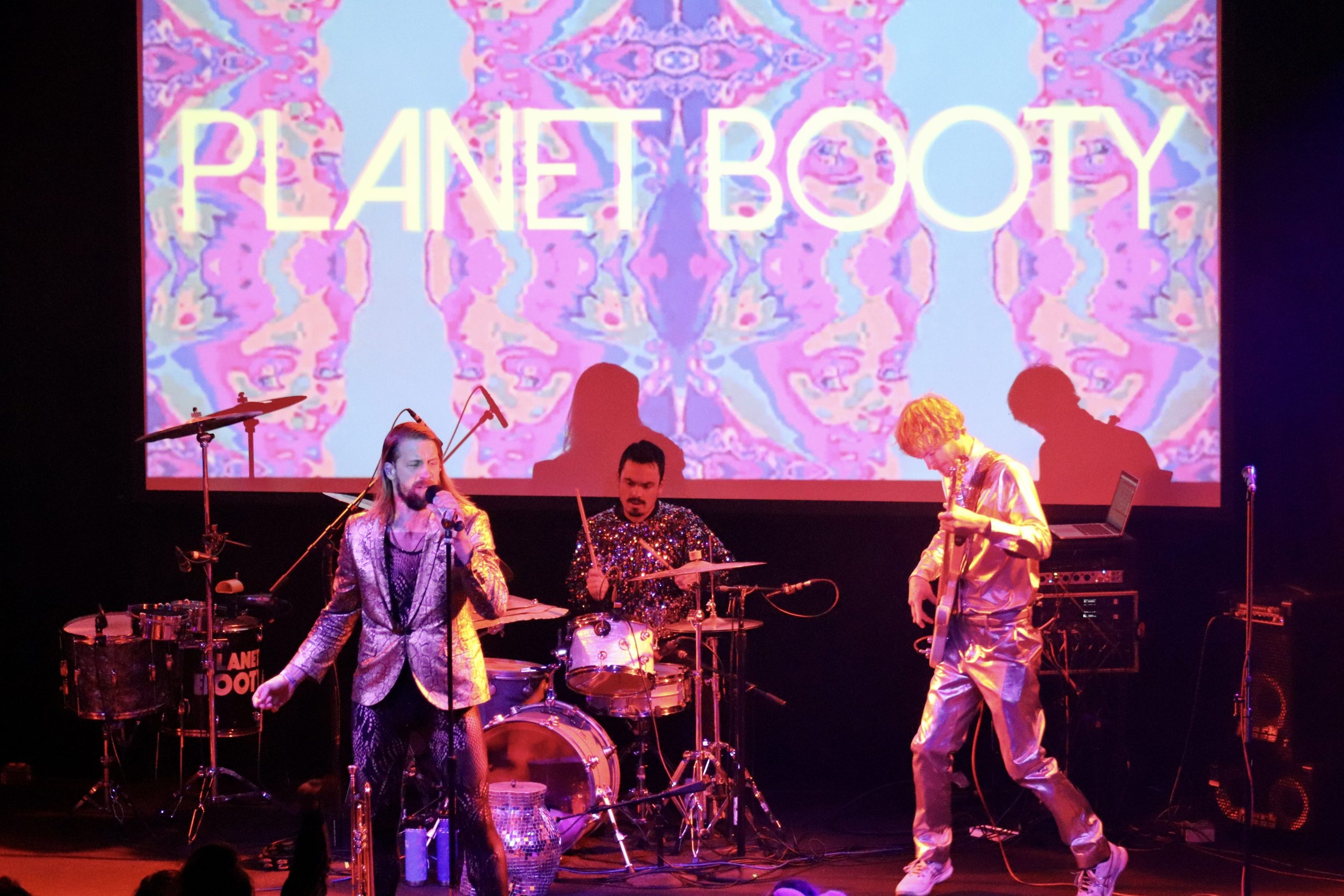 And he walks the talk.  Gradually stripping down from a see-through body suit which by the end of the evening he eventually discarded to show off a bare-chested look with pasties, he is very comfortable in his own skin.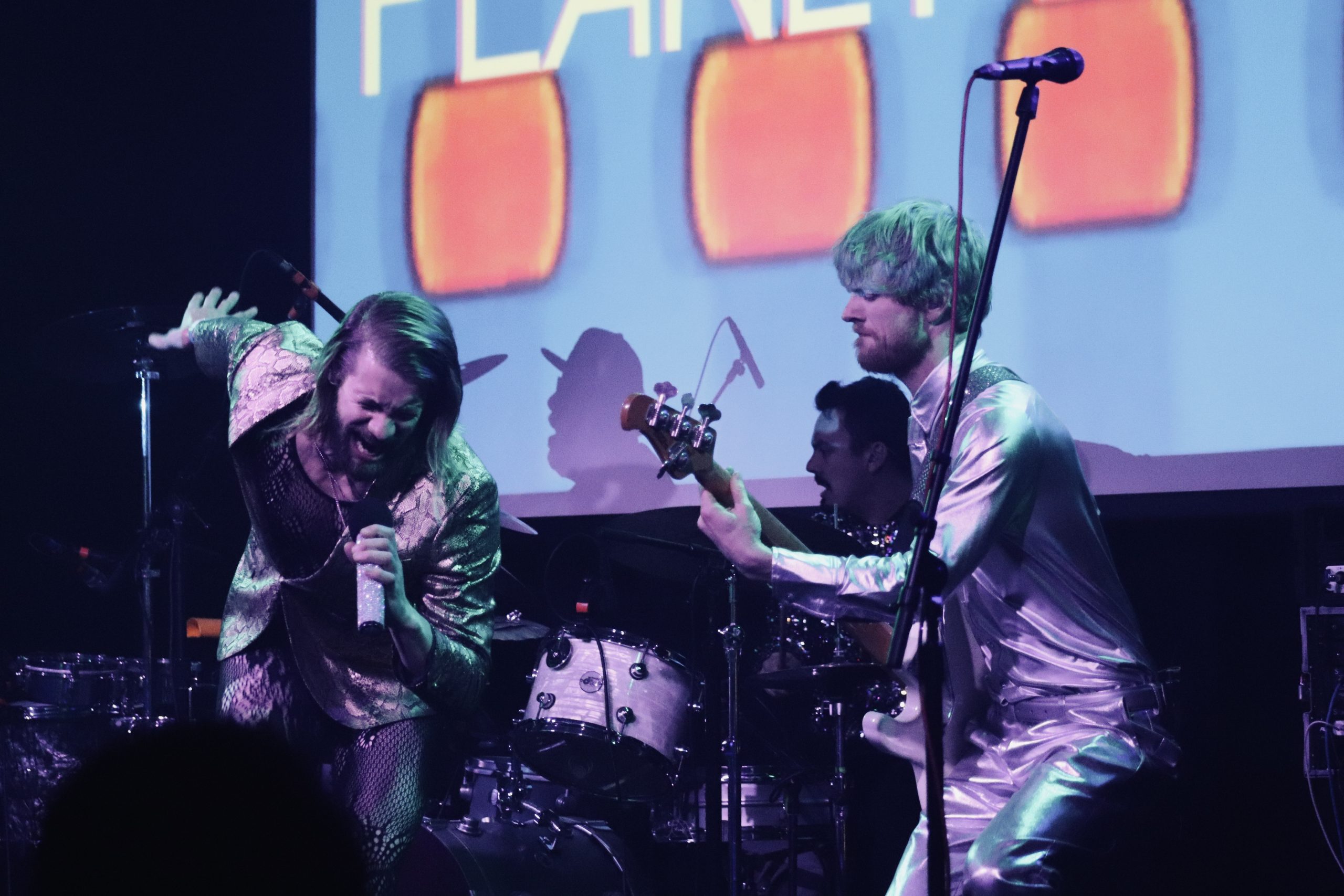 The spectacle would not be effective if the songs were not genuinely good and well crafted.  The back-and-forth vocal leads and harmonies of Germick and Josh Cantero are on point, and rival anything you might hear on a Justin Timberlake or Pharell track.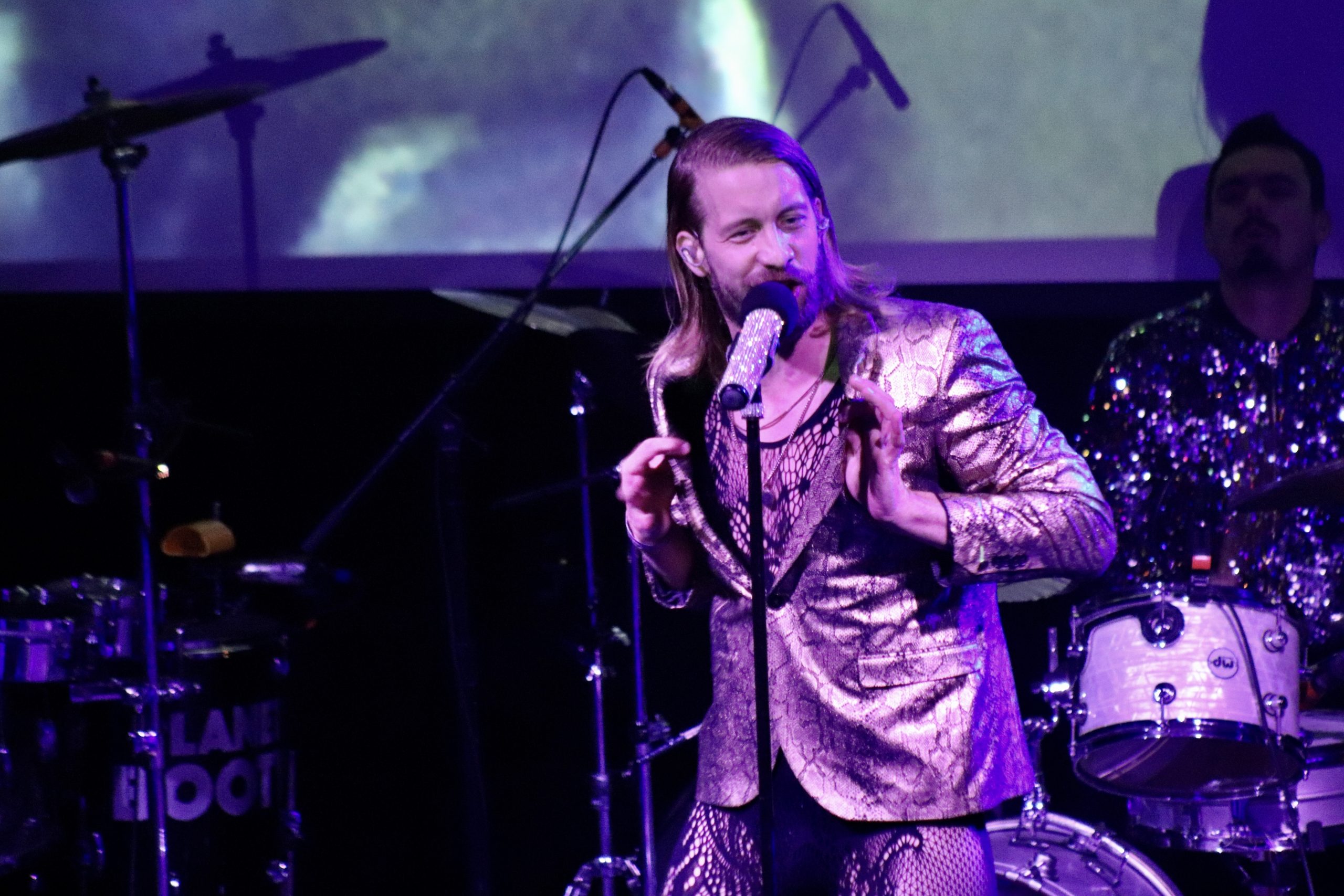 But the cosmic kids from Planet Booty take it even farther by stepping up to play brass and keyboards on infectious tracks like 'Scratch 'n Sniff,' 'Only If You Say Yes,' and 'Squat.'  Adding frenetic Planet Booty frosting and sprinkles over the fat bottom end of their sound anchored expertly by Rob Gwin.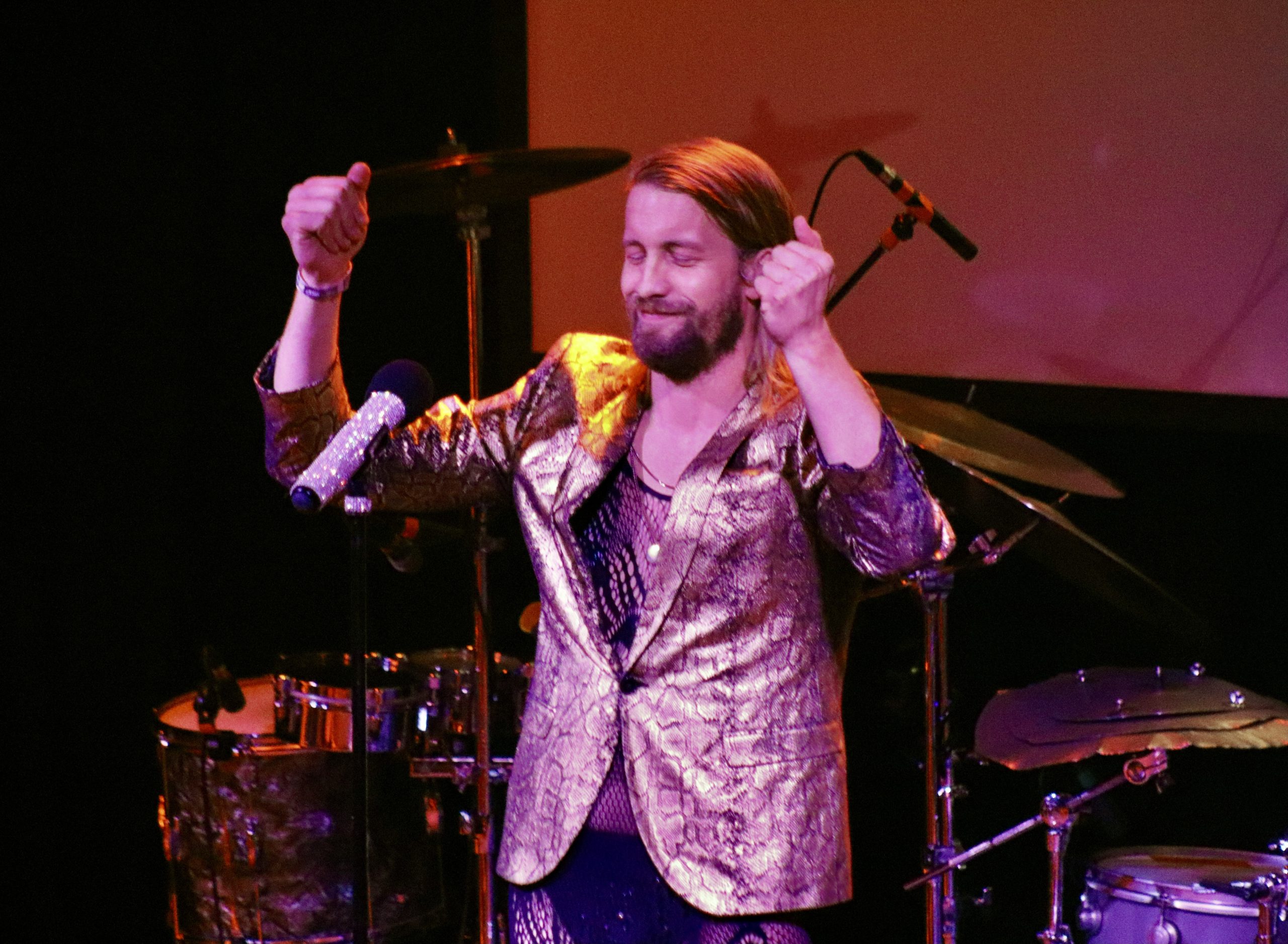 By the end of the set the room temperature was raised at least five degrees, and the Independent was like a cross between a bounce house and a sock hop (somewhat distanced of course).  If you want to shake off the lock down isolation blues, creep out to see Planet Booty.  It is guaranteed to be a party with a great band and lots of fun-loving, friendly folks down for a good old-fashioned bump and grind good time.
Supporting Planet Booty were slices of music madness served up by San Francisco's own Top Secret Robot Alliance (TSRA), aka Dion Thunder and Lucious Sandstone.  This duo, playing over a programmed backbeat, was equally very talented and very funny.
Swerving like a drunken sailor pogo dancing through a mosh pit encapsulated in a darkwave 80s club, TSRA was amazing.  They have a familiar yet refreshing musical sound that is a car crash of Kraftwerk, Joy Division, The Cure, and Men Without Hats, with all songs hilariously centered on dance in some form or fashion.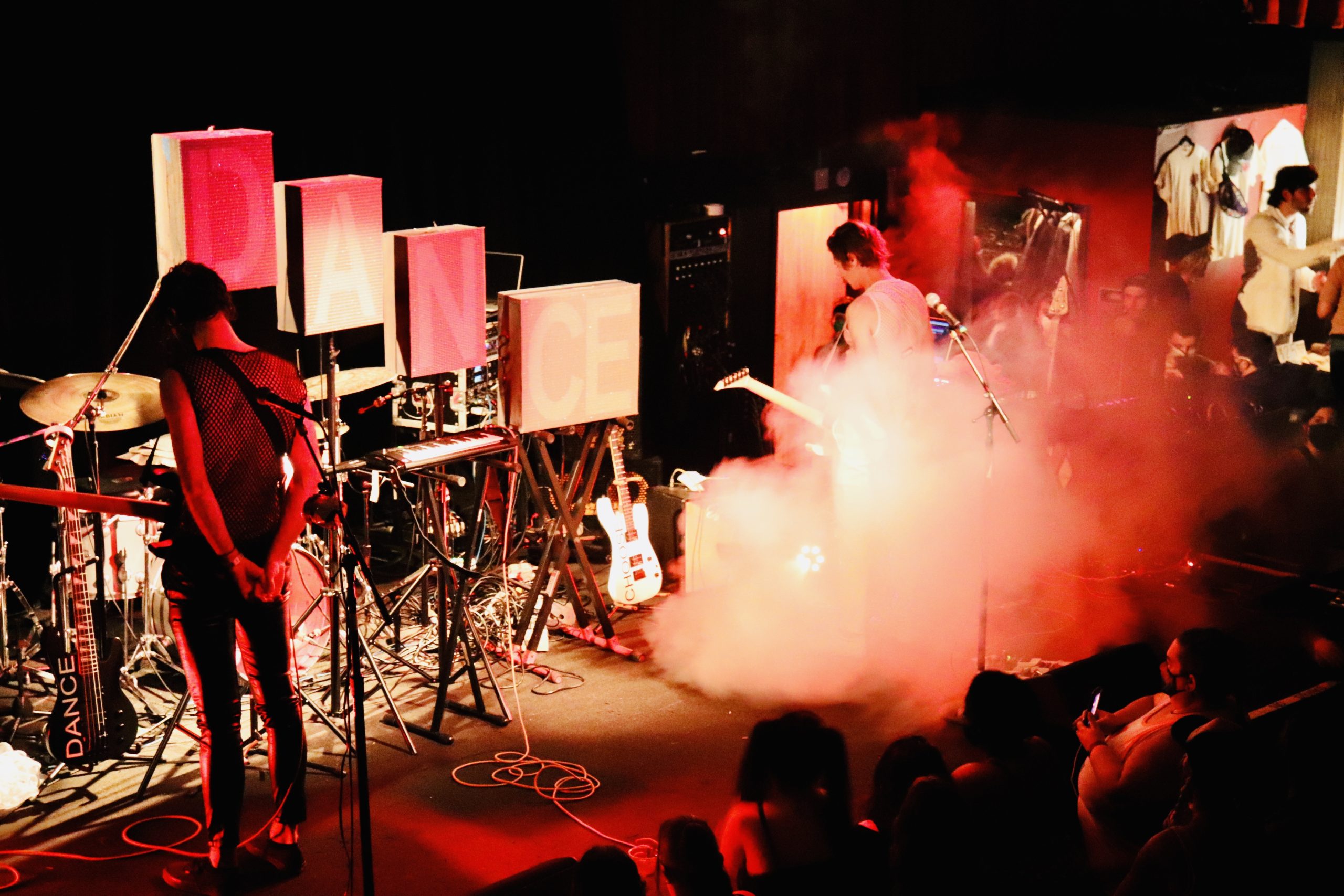 "This next song is about….dance."  That phrase, uttered by Lucious in a perfect Hans & Franz accent, introduced each song in their set.
Songs that were all odes to dance, with catchy dance beats, lyrics about dance, had wonderful dance song titles like 'Tiger Dance' and 'I Just Want To Dance.'  The former asking the profound and compelling question "Would you like to tiger dance?", and which has a grinding guitar break in the middle that is absurd yet strangely provocative, and actually is briefly conducive to the aforementioned mosh pit.
I'm sure their upcoming December 16 show at the DNA Lounge will be dance-tastic, and of course all about 'dahns,' so bring your danciest attitude and go dance on over to go see them because for sure the next song will be about…well you know…#choosedance.
The opening act Value Select (from Los Angeles) engaged the early crowd with a set that was more akin to a musical Saturday Night Live sketch comedy.  Using props, many characters, and lots of dialogue, value Select was both funny and musically skilled (the band was very good).
However, theirs is a show that would be better served as a residency act in a small theater where they could completely control the stage set.  As an opener, they were entertaining, but it ultimately it felt as if this was a sampler platter of their larger vision.
Links: