Lindsey Buckingham
Palace of Fine Arts
April 5, 2022
Photos by Raymond Ahner (IG – raymond_ahner)
Earlier last year Lindsey Buckingham announced not only the release of his first solo album since 2011, (and his first album following his departure from Fleetwood Mac) but also a North American tour. The current leg of the tour recently kicked off at The Palace of Fine Arts in San Francisco, where he performed a nearly two-hour set to a packed house.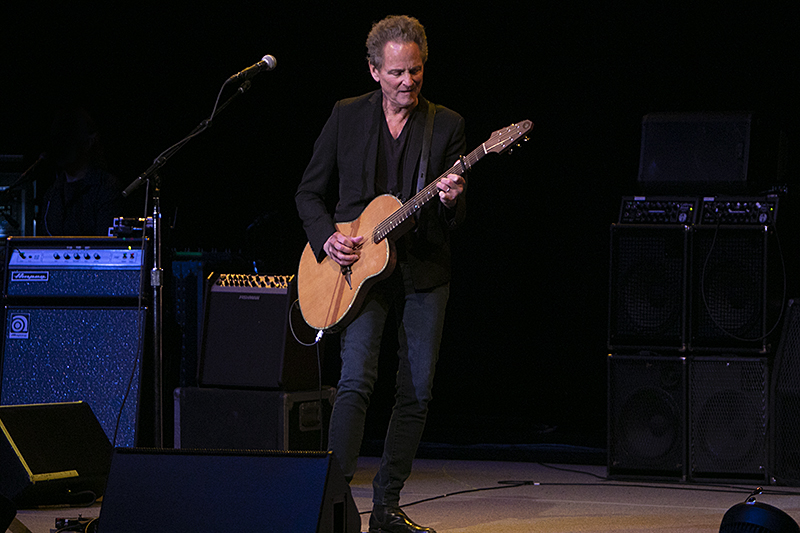 Taking the stage with his band at precisely 7:55pm, Lindsey first addressed the crowd and apologized for the absence of keyboard player Brent Tuggle, who was ill. He then kicked off the evening with "Not Too Late," from his 2006 solo record Under the Skin. Lindsey was as masterful on his guitars as ever, as he and his three-piece band did a few more from his solo albums, including "Soul Drifter" and "Doing What I Can," both from his 1992 record Out of the Cradle.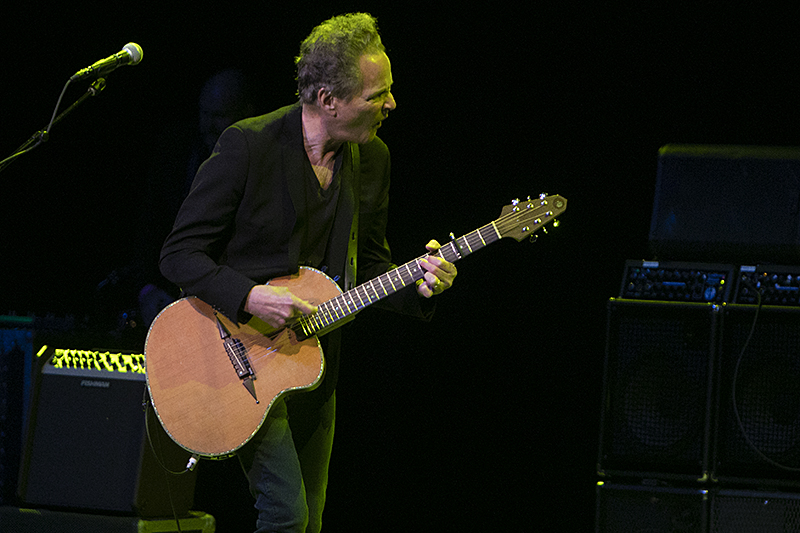 As the evening progressed, Lindsey played a few songs solo, including Fleetwood Mac classics "Never Going Back Again," and "Big Love." His backing band was not done yet though, as they returned to play a few songs from Lindsey's long awaited seventh and latest solo album. Highlights included "Scream," "I Don't Mind," and "Swan Song," all which showed not only Lindsey's talent, but also the talent of the band supporting him. They also tore through Fleetwood Mac standards "I'm So Afraid," (with an epic extended solo from Lindsey and the song that everyone in the crowd wanted to hear, "Go Your Own Way," during which Lindsey took center stage to belt out another incredible solo to close out the set.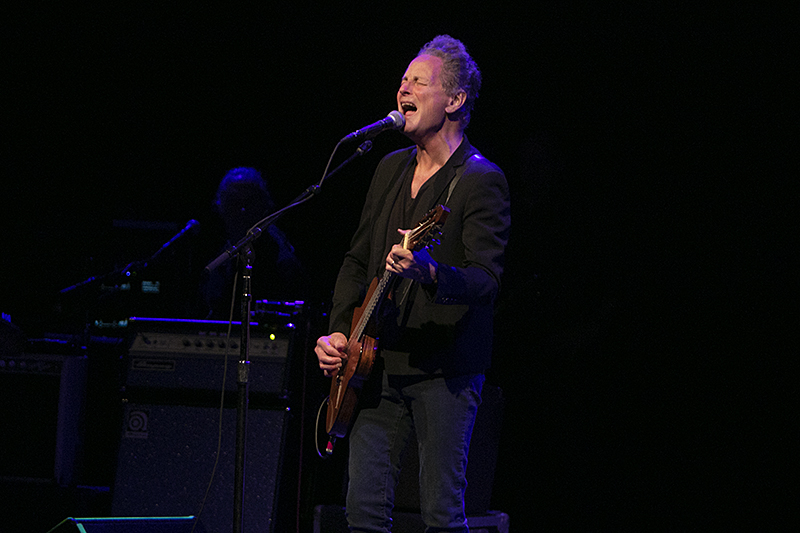 After a brief break Lindsey and the band returned to the stage, thanking them and stating that they were "Everything you want in a hometown crowd. He then introduced his band members (Neale Heywood on guitar, Michael Urbano on drums, and Michael Kiyoka on keyboards. The band then ended the evening with "Love Is Here To Stay" and "Time." By the time it was all said and done, Lindsey showed that even as a solo artist he is an incredible musician, and he doesn't appear to even be close to stopping anytime soon.