Orville Peck
Ace of Spades, Sacramento
April 14, 2022
Photos by Paul Piazza
A sold-out crowd greeted Orville Peck and his band recently at Ace of Spades on the first show of their U.S. tour. The rapidly rising, masked cowboy crooner is hitting the road in support of his sensational new record Bronco, which was released only a week before the show.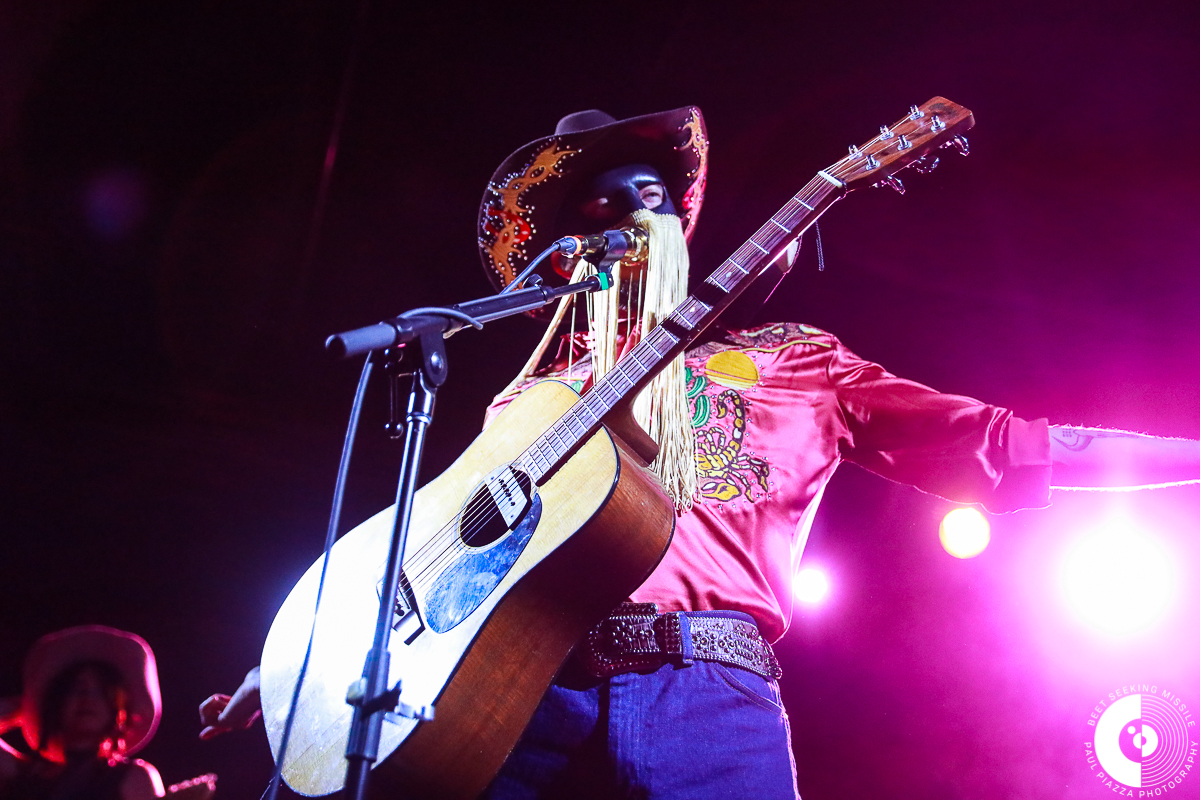 Peck told the crowd that this was the first time the band had played the Bronco songs live and it was evident the crowd had been listening to this great record since its recent release, because they sang along to many of the tunes.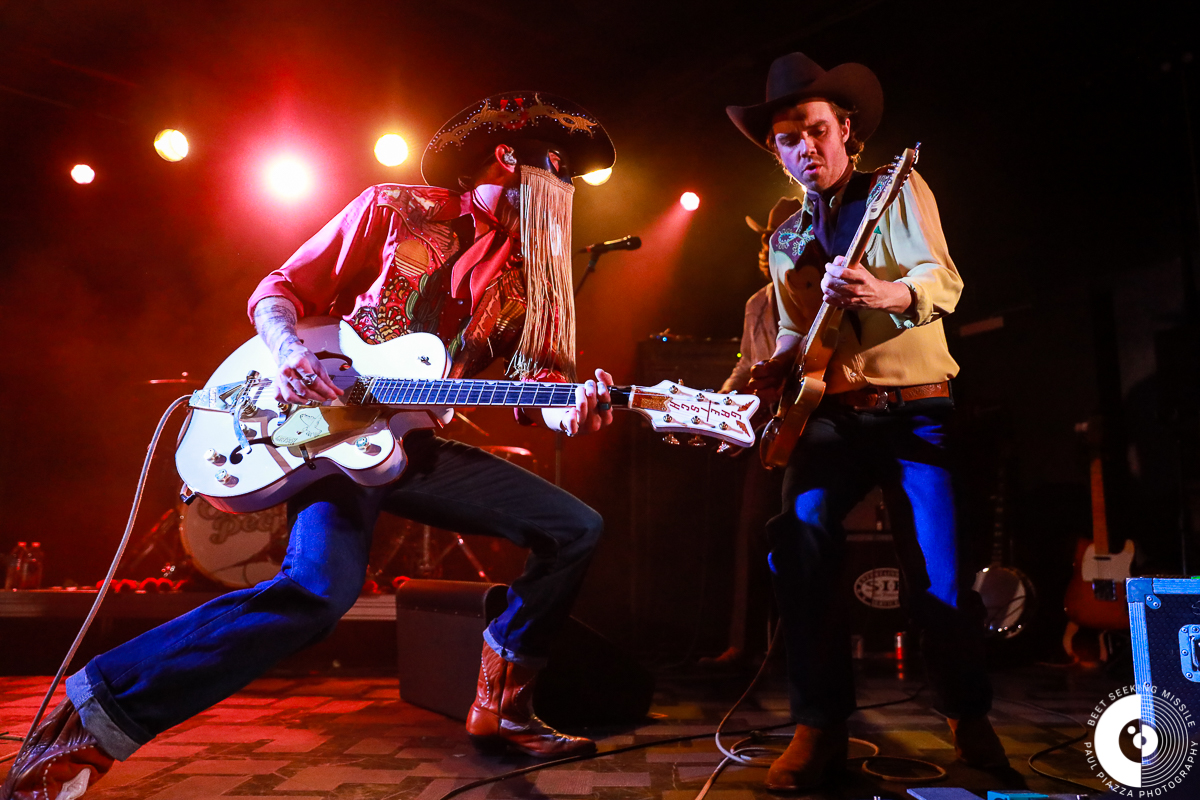 This record showcases not only Peck's unique vocal gifts but also reveals a depth of compositional skill and lyrical vulnerability that rarely surfaces in modern country music. Fans were treated to eight songs that had never been played before live, which added to the uniqueness of this show.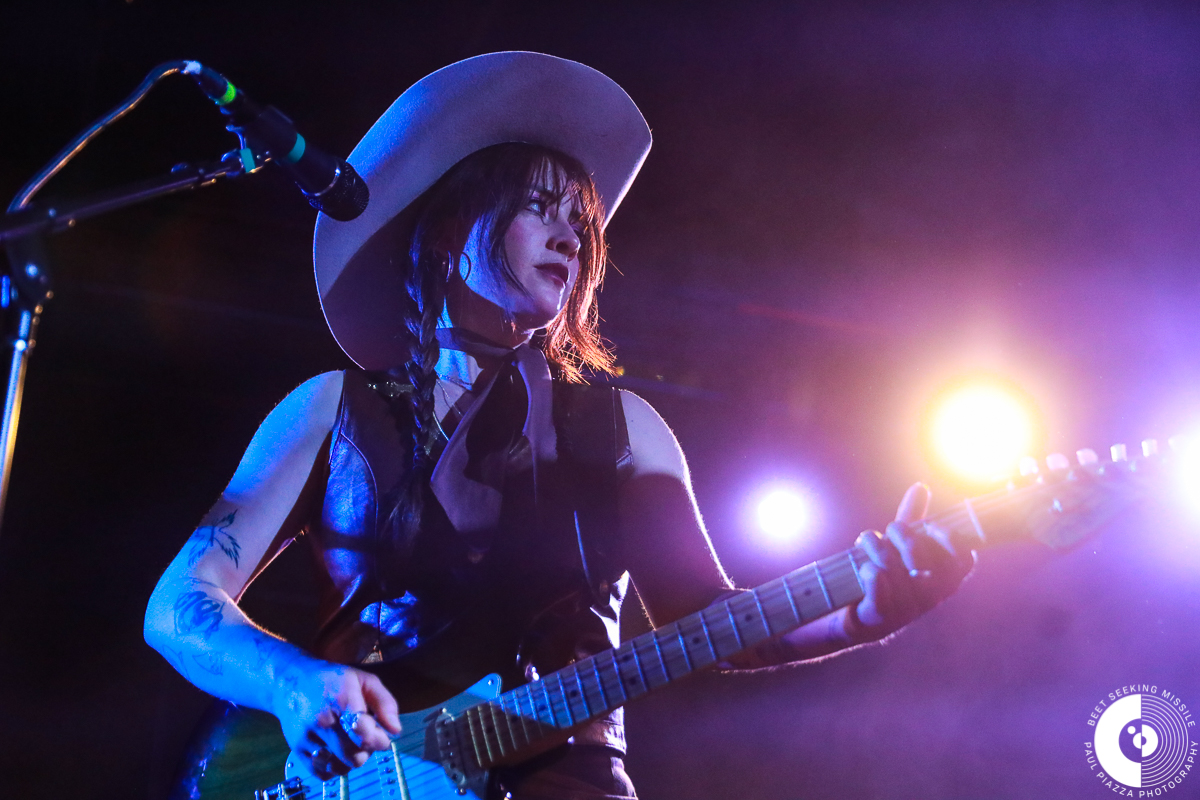 Many in the packed house were dressed in homage to the singer, with a variety of fringed masks and colorful outfits. Naturally, spirits were sky high in the room and it seemed to rub off on the band who energetically blasted through the songs with concise execution and the crowd responded well to the frontman's earnest rapport in between songs.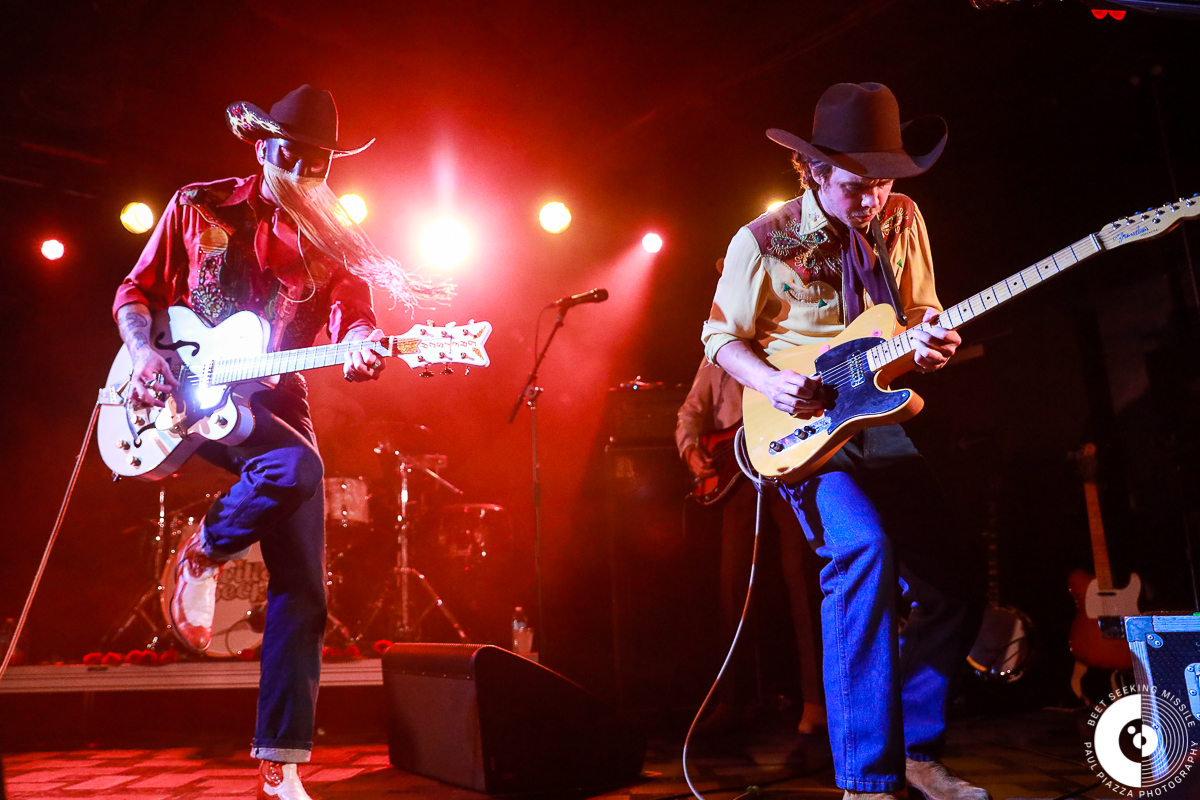 This was also only days before Peck and the band would go south to the desert and Coachella and then begin to traverse across the U.S.  The Canadian singer/songwriter, who released his debut record Pony on Sub Pop, has now moved on to Columbia Records with "Bronco."  Prior to that he had done everything from drumming in a punk rock band to dancing ballet to doing Shakespeare.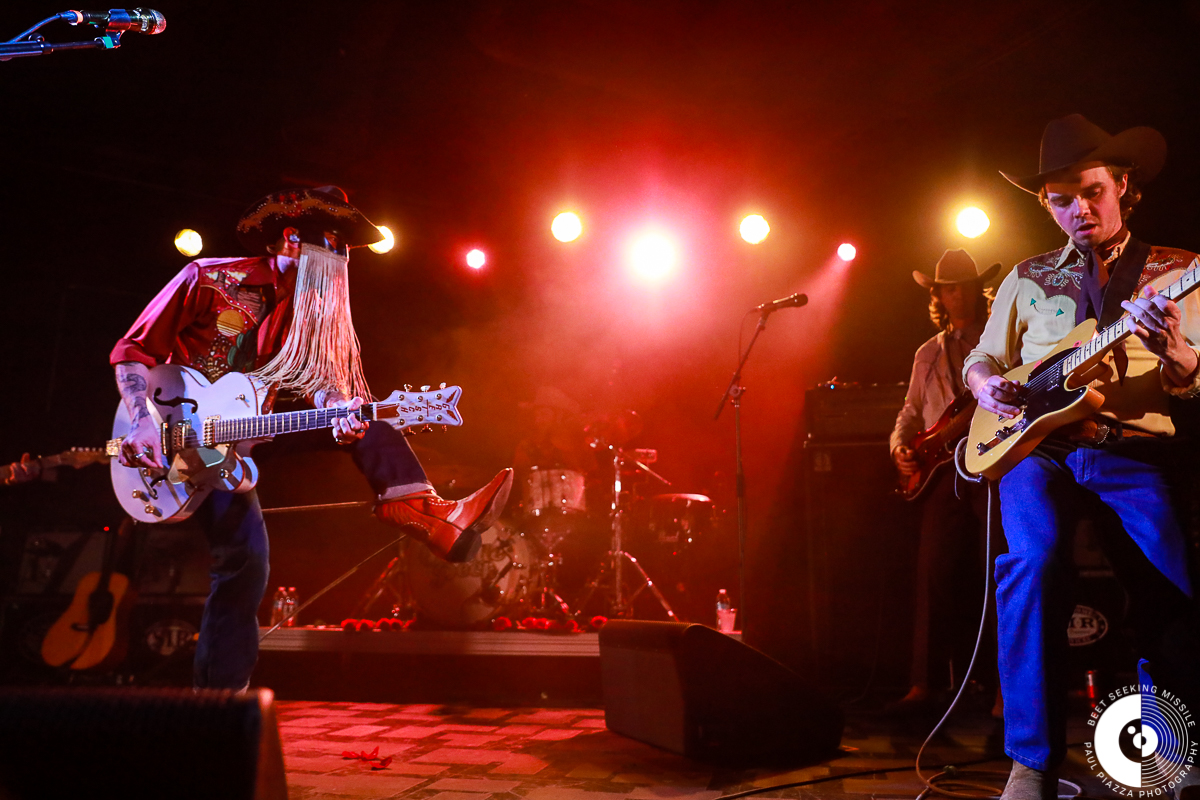 One of the qualities that make Peck's voice unique is that his rangy, robust vocals can go from Man in Black like baritone to pitch perfect tenor to the upper registers as well. Often all in one song.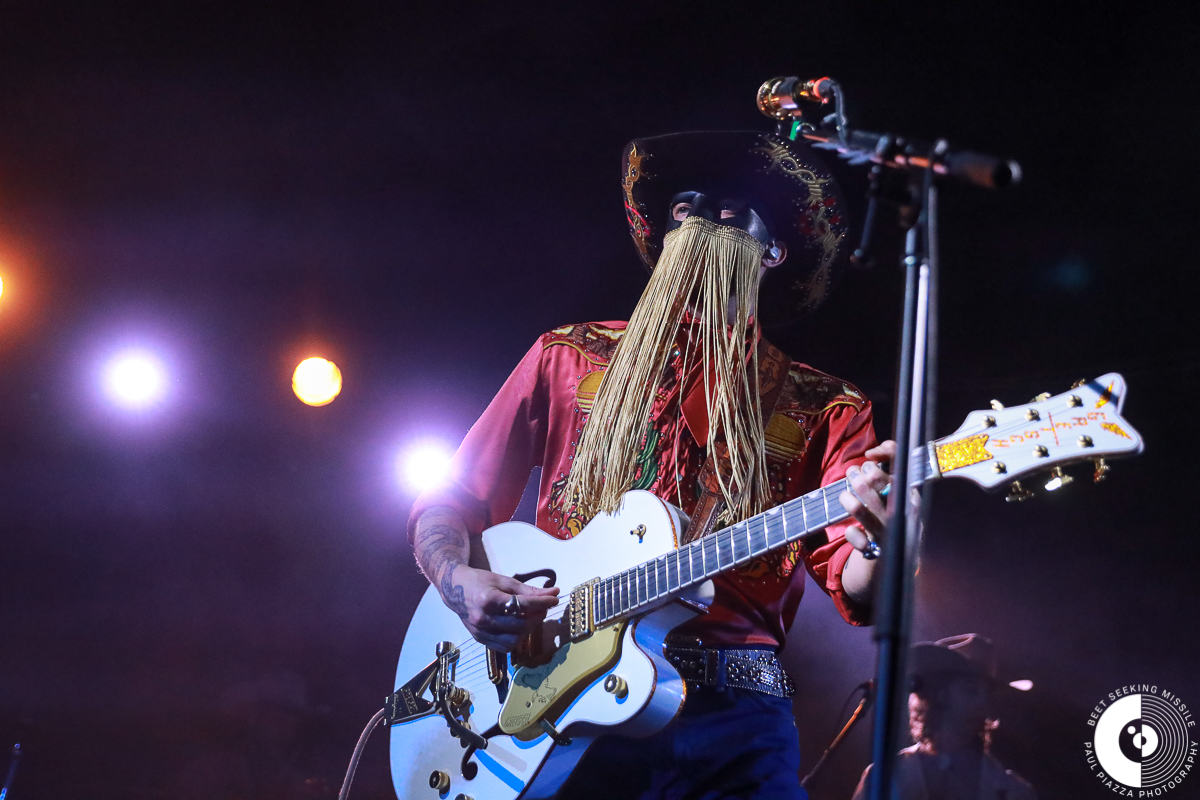 In addition to drawing obvious references to Cash, some have also compared the singer to Roy Orbison. Many of his songs are set pieces of heartache, desire, lust and love. Some are just straight-ahead barn burners. And all of them come from the perspective of a gay man, and his experiences navigating through life. And like many say, the best country music is simply three chords and the truth.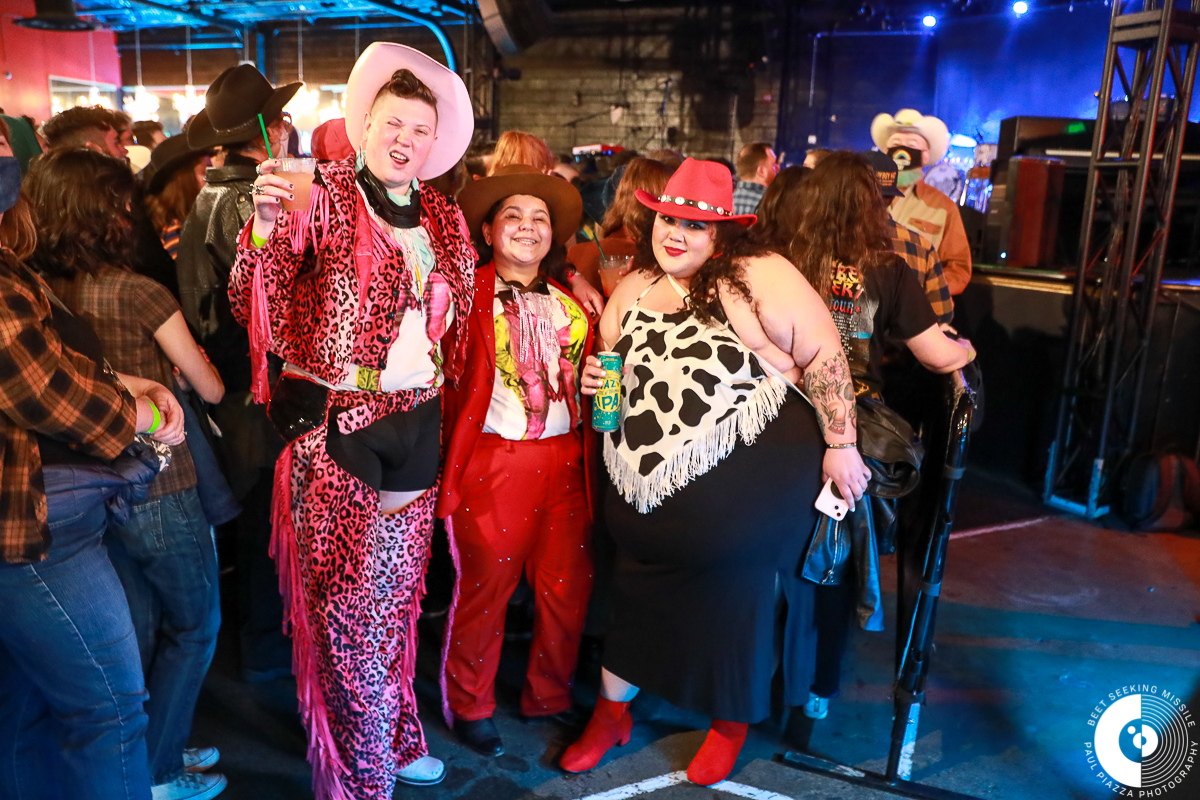 In his relatively short time on the scene, Peck has opened for the likes of Harry Styles and contributed a country cover of Lady Gaga's "Born This Way" for the record's 10th Anniversary tribute.
It will be interesting to see where Peck goes from here as he navigates through the music world, already being embraced by many both in and out of the LBGTQ+ world while making music that could easily be regarded as some of the finest country music currently being made.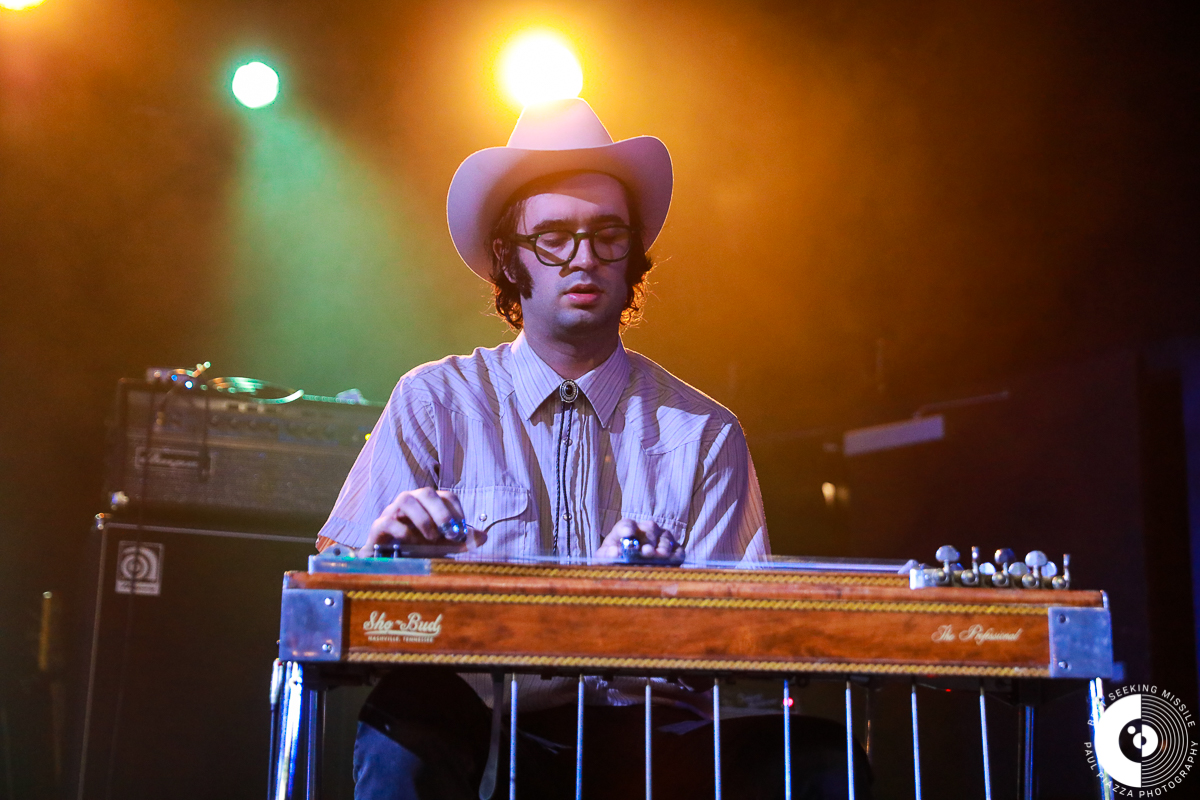 There is no question that early on in 2022, Bronco should be considered one of the year's best records. Peck will do very well whether the country hierarchy embraces him or not, but it will be interesting if he is viewed as a subversive or possibly ignored for a while like Nas X was before him. It really doesn't matter in the end because his music will find many willing listeners.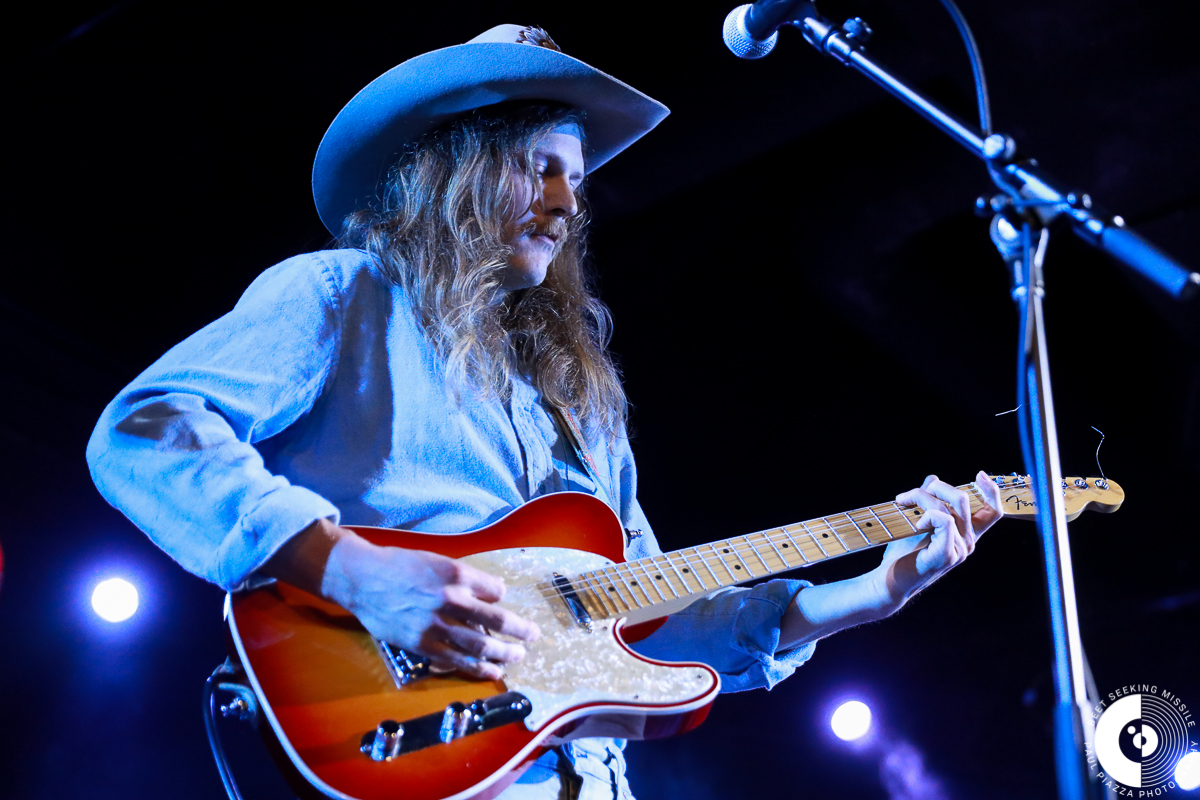 As Peck recently said in an interview with NPR, "Country music is about loneliness, heartbreak, disappointment, unrequited love. I mean, it's about many other things as well, but those are huge themes in country music. And that's, like, the gay experience, really, you know?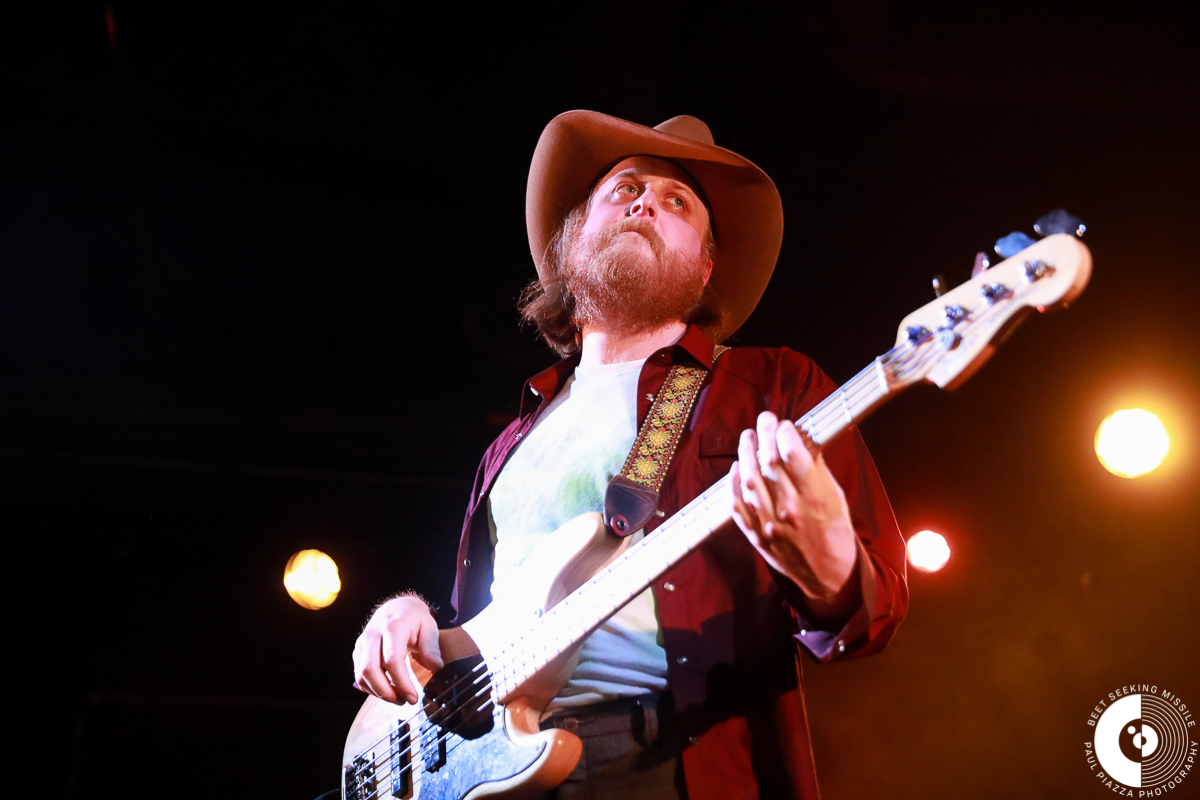 Opening the show were Nashville's Teddy and the Rough Riders. The four-piece outfit delivered a solid set of country psych-rock. Look out for them the next time they come around.
Links: