Korn
Shoreline Amphitheatre, Mountain View
September 11, 2021
All photos by Raymond Ahner
Korn may have looked just a little different this time around, but that didn't stop the undisputed kings of alternative metal from bringing the house down during their recent stop at the Shoreline Amphitheatre in Mountain View.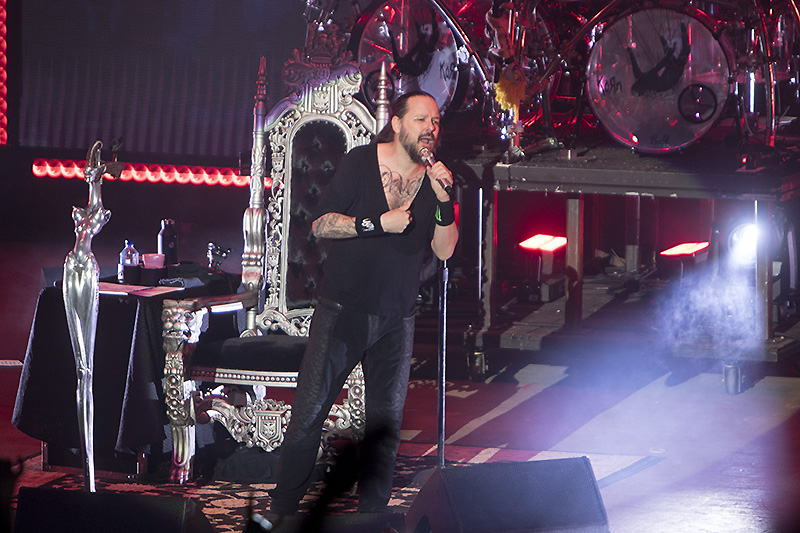 After announcing early in the Summer that bassist Reginald "Fieldy" Arvizu would be sitting out the tour and Ra Diaz of Suicidal Tendencies would be filling in for him, it was announced the vocalist Johnathan Davis had contracted COVID, and the band would be rescheduling a handful of dates. Once Davis recovered, guitarist James "Munky" Shaffer also tested positive, and would be replaced by J.R. Bareis until he recovered.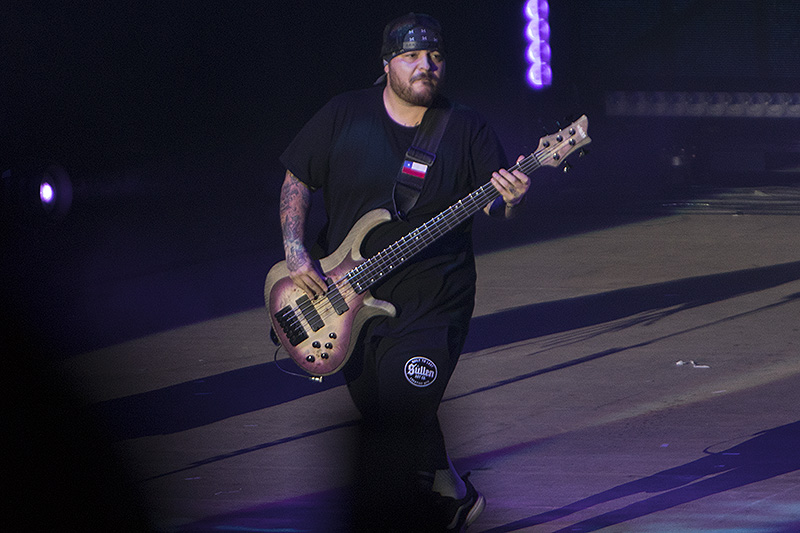 Not letting the temporarily re-vamped lineup slow them down, Korn kicked off their set with "Insane," and from there played a good mix of both older and newer material, with highlights including "Here to Stay," "Victimized," and "You'll Never Find Me."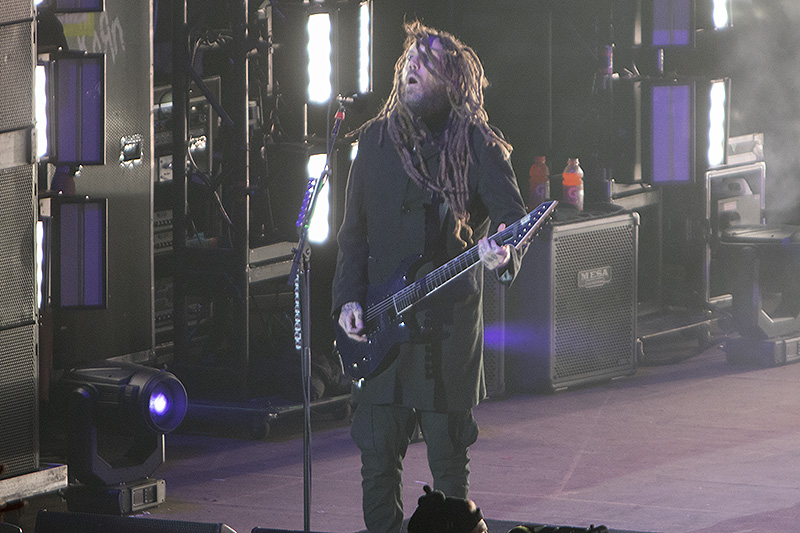 After wrapping up their set with "Freak on a Leash," the band returned to the stage for a four song encore, including "Twist," "A.D.I.D.A.S.," and "Blind."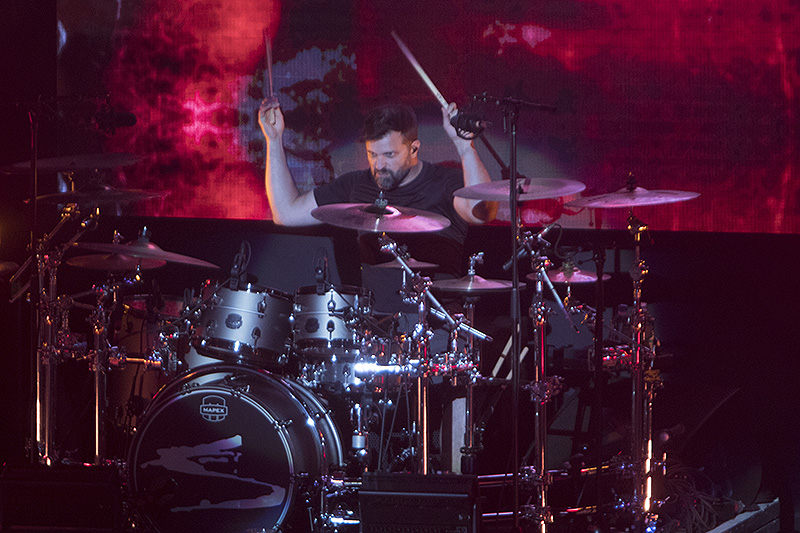 Support for Korn came from Staind, the long running Massachusetts band who played their first shows in a couple years on this tour. With almost as much lighting and production as the headliners, the band rolled through a setlist of some of their most well known songs, including "Crawl," "Outside," and their mega-hit "It's Been Awhile."
Opening the show was Fire From the Gods, a young band from Austin, Texas, who's set was easily the most high energy of the evening, and you brought the crowd into the amphitheatre early.
Here's a slideshow with more photos of all three bands by Raymond Ahner:
[smartslider3 slider="11″]
Links: