Chvrches
Screen Violence
Glassnote Records
After a bid for pop glory on Love Is Dead, Chvrches have returned to their classic sound found on Screen Violence, and the result is their strongest overall album of their career. The key to Chvrches has always been synthesizing the old sounds of 80\s synth pop and 90s indie rock into something brand new that feels fresh and vital. While Love Is Dead had some strong songs, the production was a bit too overbearing and many of the arrangements were a bit too simple. Screen Violence sees the band returning to self-production and the whole record has a very personal and intimate vibe. Like any great piece of art, there are many ways to digest and analyze the music and the lyrics, but there is a distinct undercurrent of 80s horror movies and goth-rock. The title itself refers to horror movies but there are plenty of other references throughout these songs.
The album begins with the thumping "Asking for a Friend," which has all of the trappings of a great Chvrches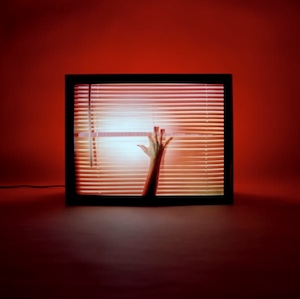 song: pulsing synths, driving beats, and Lauren Mayberry's soaring vocals. However, a few songs in, it becomes apparent this album is a totally different experience, starting with "California." Based around a driving bassline and winding guitar parts, the track sounds familiar and new at the same time, mixing influences from 80s bands such as The Cure. It then makes perfect sense that Chvrches would collaborate with Robert Smith of The Cure on the haunting "How Not to Drown," a brooding piece that relies on a snappy drum machine beat and another rhythmic bassline. It's this interplay between the human and electronic that makes these songs stand out. While there were many Chvrches songs in the past that were based around Iain Cook's electric bass guitar, his work on this record is clearly his best.
Another standout song is the brooding "Final Girl," a synthesis of 80s new wave with goth-rock guitars and a driving bassline. The song deals with horror movie tropes of the final girl who survives the killer's deadly rampage, but there is a lot more to dig into as well. Belting out perhaps her best and most-personal lyrics, Mayberry delivers some incredibly memorable and catchy hooks.  The arrangements on Screen Violence are interesting and keep the listener engaged as the trio take just enough stylistic detours to keep things fresh, like on the closing song "Better If You Don't," which is arranged in a standard rock band format with a winding guitar riff backing up Mayberry's mournful vocals.
After so many years of innovating and expanding their sound, Chvrches have managed to make their most complete album, no small feat considering the difficult circumstances surrounding its creation during the COVID-19 crisis.
Photo by Geoffrey Smith II