Killing Joke
The Chapel
May 20, 2019
Photos by Raymond Ahner
After a successful tour of the States in 2018, seminal post-punk stalwarts Killing Joke have returned to US soil to play just a handful of shows, and recently stopped off at The Chapel in San Francisco for a sold-out evening of classics. And judging from the packed to the rafters crowd, the band is just as relevant today as they ever were.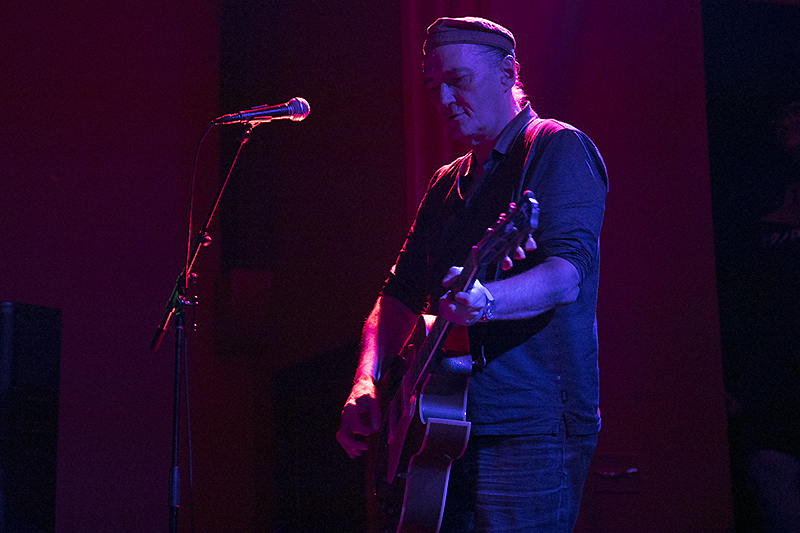 Opening their set with "Tomorrow's World" off their 1980 self-titled record, the four original members were in the groove from the very first moment. Vocalist Jaz Coleman paced the stage like a madman, bellowing out the lyrics with as much passion and conviction as he ever has while interacting with the front row, and asking the crowd to think of their dead loved ones before "Love Like Blood." Guitarist Geordie Walker stood stoically as ever at his side of his stage with his Gibson ES-295, his foot on his effects pedal while churning out his signature guitar tone and seemingly adding a little extra "crunch" during "Tension."
Clocking in at just over 90 minutes, the band's setlist consisted of some of their most well-known songs, including "Bloodsport," "War Dance," "Requiem," and of course, "Eighties." The band wrapped up their set with both "The Wait," and "Pssyche," and surely left the stage with the crowd wanting another 90 minutes, at least.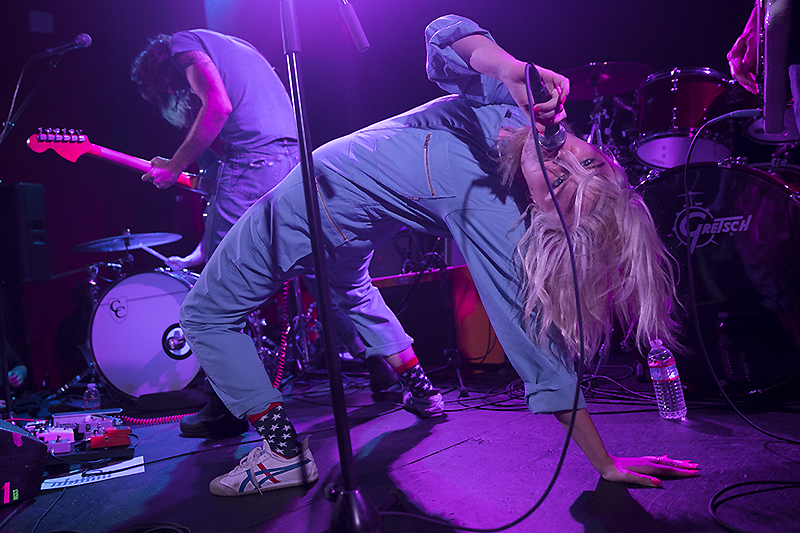 Support for Killing Joke came from The Pink Slips, a Los Angeles based synth-punk band featuring the daughter of Guns N' Roses bassist Duff McKagan, Grace, on vocals. The band put on a stellar set of their own, highlighted by "Sweet Talker" and "Hello Heaven."
Killing Joke:
Setlist: Tomorrow's World | Autonomous Zone | In Excelsis | The Fall of Because | European Super State | Eighties | Bloodsport | Wardance | Requiem | Tension | Total Invasion | Loose Cannon | Labyrinth | Corporate Elect | Asteroid | The Wait | Pssyche || The Hum | Love Like Blood | The Death and Resurrection Show | Pandemonium
Find out more about Killing Joke on their website.
The Pink Slips:
Check out The Pink Slips here.