Carcass
UC Theatre, Berkeley
April 28, 2023
Photos by Raymond Ahner.
On Friday, it was a great night to be a fan of extreme metal as Carcass, Municipal Waste, Sacred Reich, and Creeping Death came to the UC Theatre in Berkeley. With a nearly sold out crowd of enthusiastic metal fans, the show was undoubtedly one of the highlights on what has been one of the spring's hottest metal tours.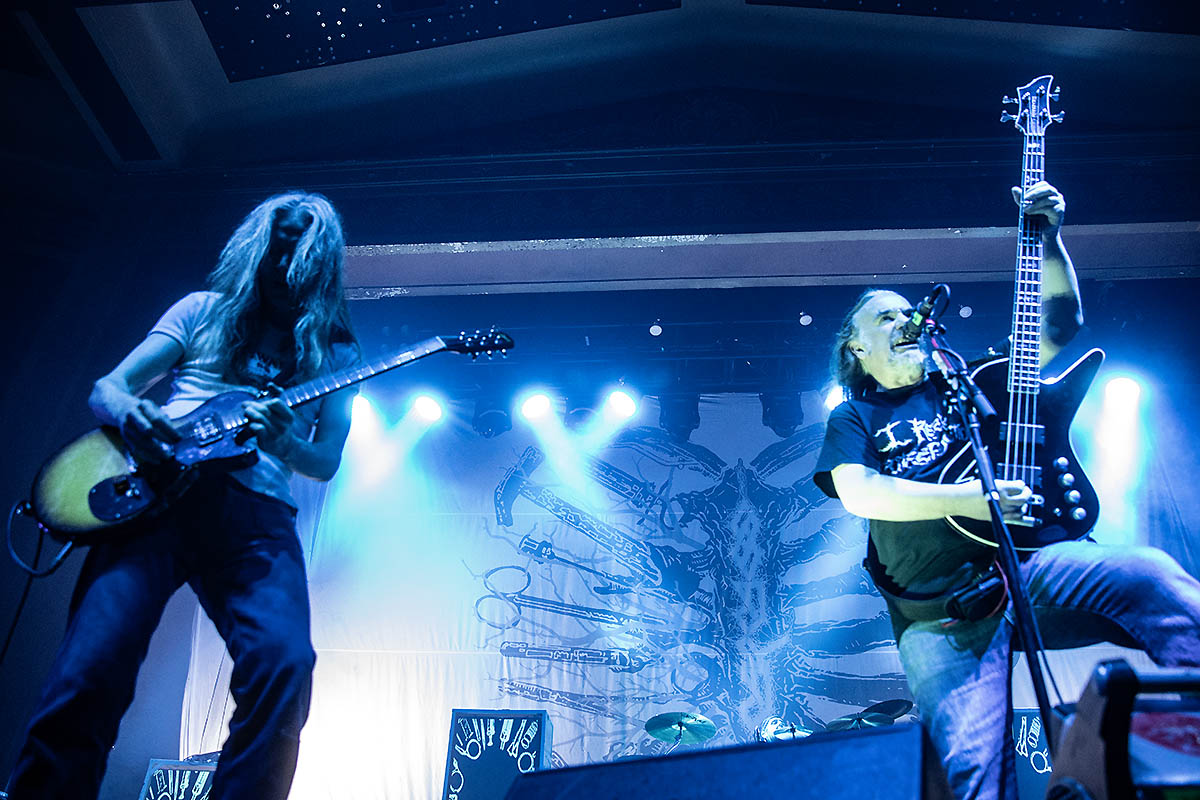 Carcass headlined the evening with a ferocious set of blistering grindcore and melodic death metal, starting off with the crushing groove of "Kelly's Meat Emporium." The song began with a snappy drum beat from Dan Wilding before the full band came in, alternating between crushing death metal riffage and catchy melodic guitar harmonies. New touring guitarist James Blackford had no trouble keeping up with the fast fingers of Bill Steer, who effortlessly moved all around the fretboard.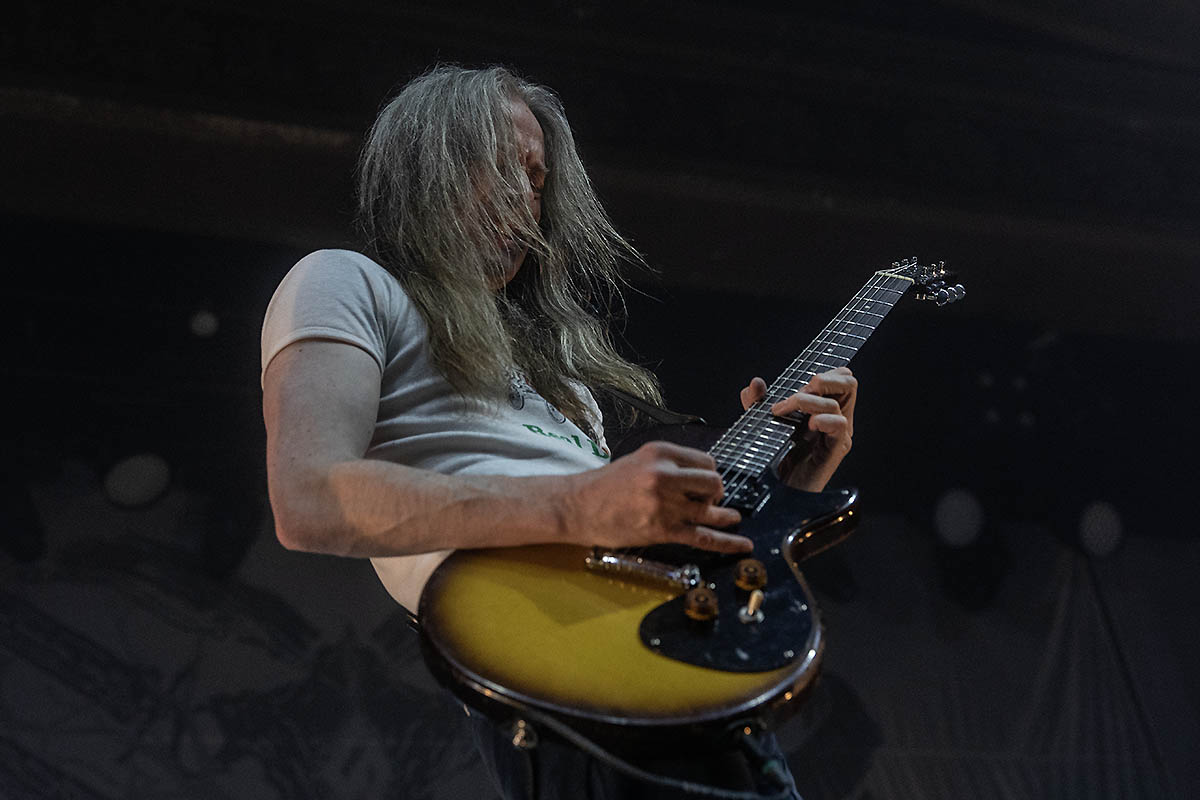 Next up was the classic "Buried Dreams" from the band's seminal Heartwork album, a slow burning song that featured plenty of galloping riffs and a strong vocal performance from Jeff Walker, who has lost none of his vocal bite in his later years. The band continued to roll through their classic discography with the following song, "Incarnated Solvent Abuse," another slithering death metal anchored by a strong drum performance from Wilding, who moved all around the drum kit. The song also featured a pretty incredible guitar solo from Steer, shifting from melodic licks into wildly chaotic fretboard heroics in the blink of an eye.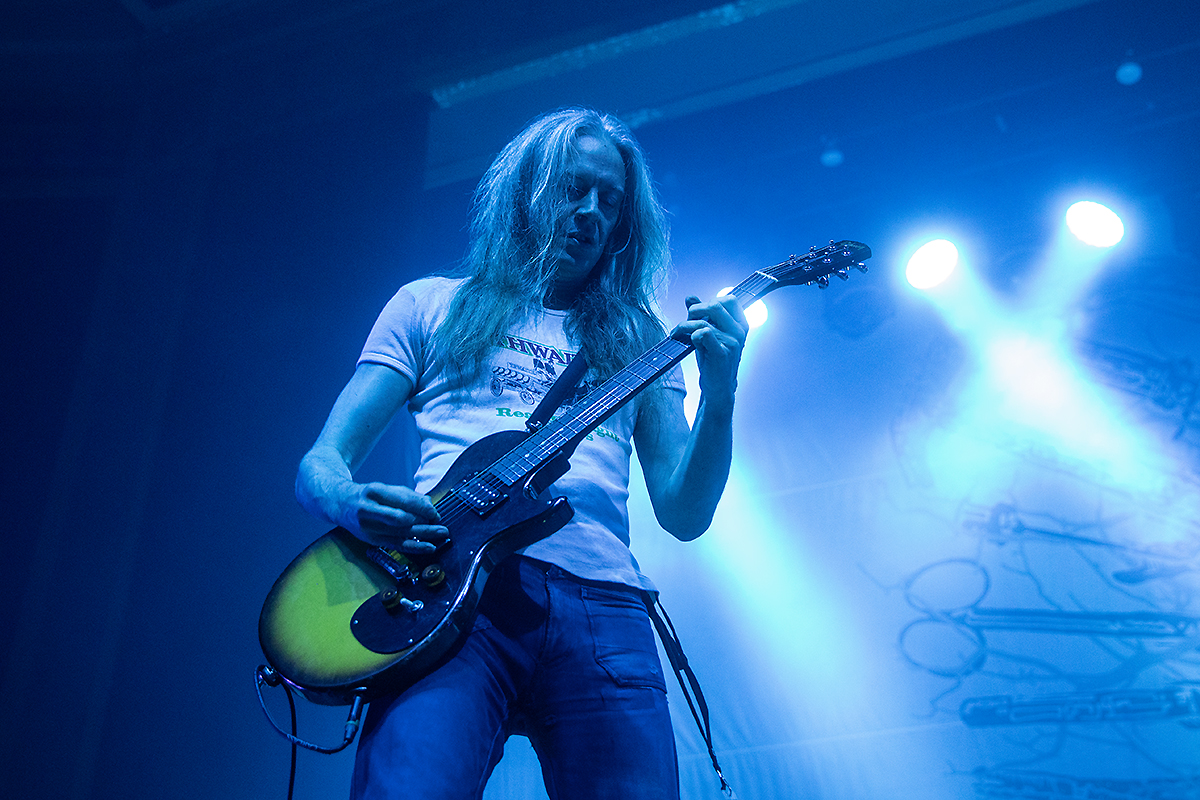 After alternating between new and old material, Carcass launched into the slamming "Corporal Jigsore Quandary," one of the band's most well-known songs. While the song was a bit more mid-tempo than most Carcass songs, its slithering guitar riffs along with Jeff Walker's booming bassline making for a memorable piece of metal.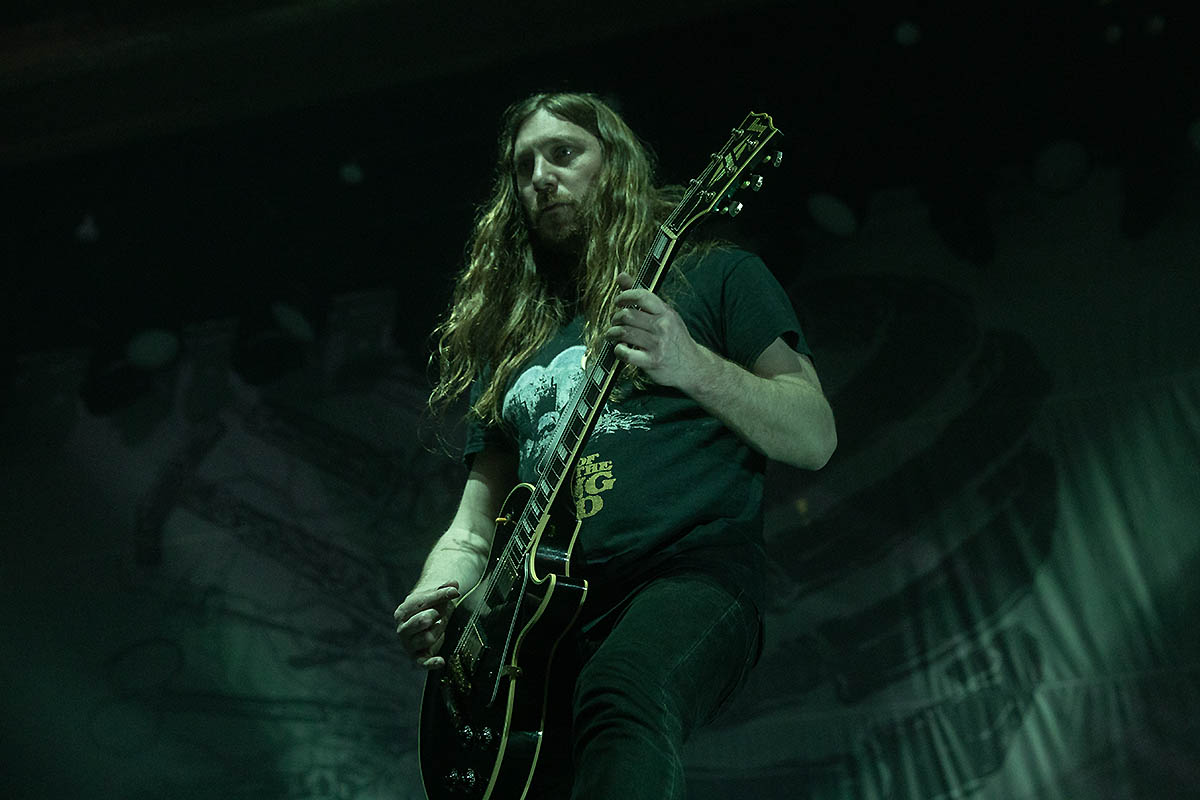 To close out the main portion of their set, the band ripped through an inspired version of "Heartwork" from their seminal album of the same name. The song shifted from breakneck tempos to melodic breakdowns in the blink of an eye, with Wilding nailing the complex tempo changes and frantic blast beats with ease.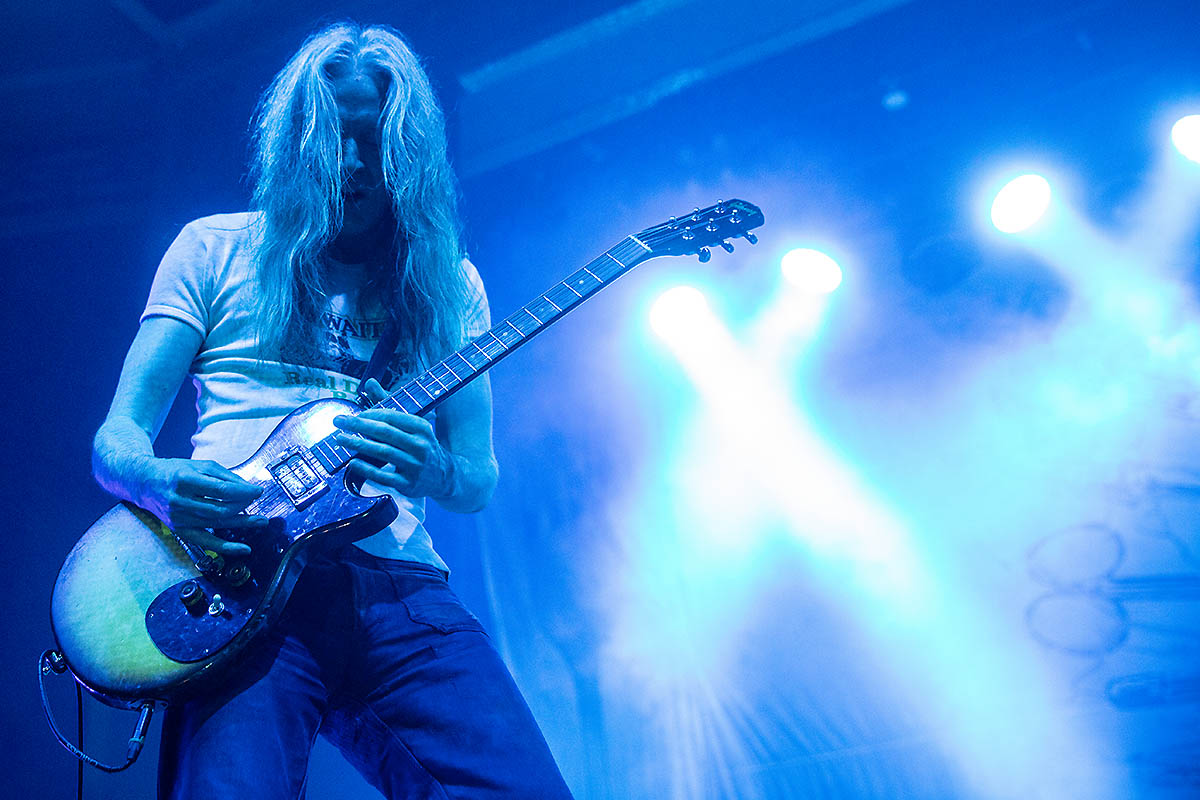 For the encore, Carcass ripped through a few classic songs from their early death metal/grindcore period: "Exhume to Consume" and "Tools of the Trade". Both songs featured Steer stepping in to perform some very low death metal growls to complement the frantic guitar riffs and crushing blast beats. It was a great way to close out an amazing night of extreme metal, proving once again that this style of music is not going away anytime soon.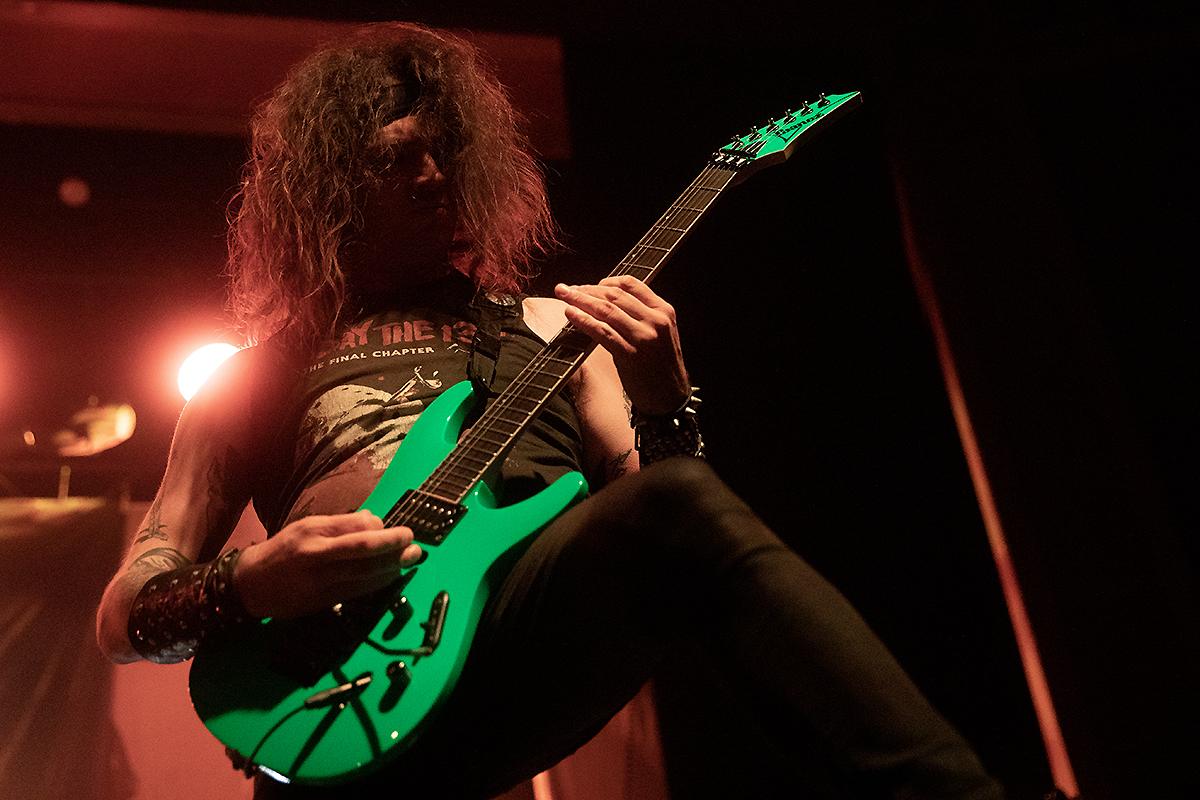 Municipal Waste have become known for their exciting and high-energy live performances, and Friday night was no exception as the band stormed onto the stage to rip through a fast-paced set of crossover thrash metal. With warp-speed tempos and super short songs, it's very easy to get swept up in the intensity and the energy of it all, especially with plenty of moshing and crowd surfing going on. Anchored by the dueling guitars of Ryan Waste and Nick Poulos, Municipal Waste wasted no time in ripping through classics like "Breathe Grease" and "Beer Pressure" as the audience went crazy, taking to the pit and crowd surfing with reckless abandon.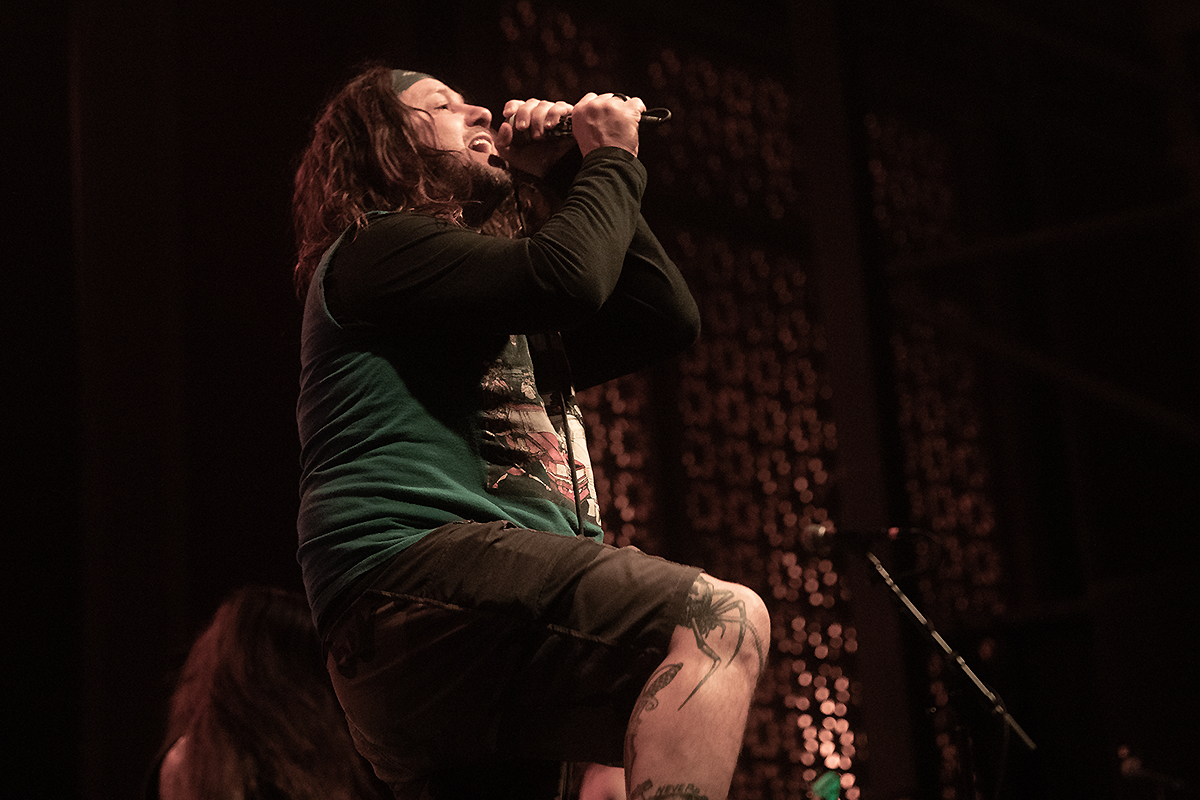 At one point during a break, frontman Tony Foresta pointed out that "I've never seen a security guard looking at his phone during our set before, we gotta change that" causing the audience to erupt in a fury of moshing and crowd surfing. To spice things up, Foresta even threw a few trash cans into the audience before they were eventually thrown back on stage. The band was in good spirits throughout and were clearly playing at a high level during the entire set. Foresta remarked on multiple occasions how much the band loves playing in the Bay Area and how much classic Bay Area thrash bands like Exodus influenced them to start playing music in the first place. One of the best moments came in the middle of the set during a particularly raucous version of "Sadistic Magician." Driven by Philip Hall's dexterous bassline, the song was played at a much faster tempo than on the studio recording, whipping the crowd up into a frenzy.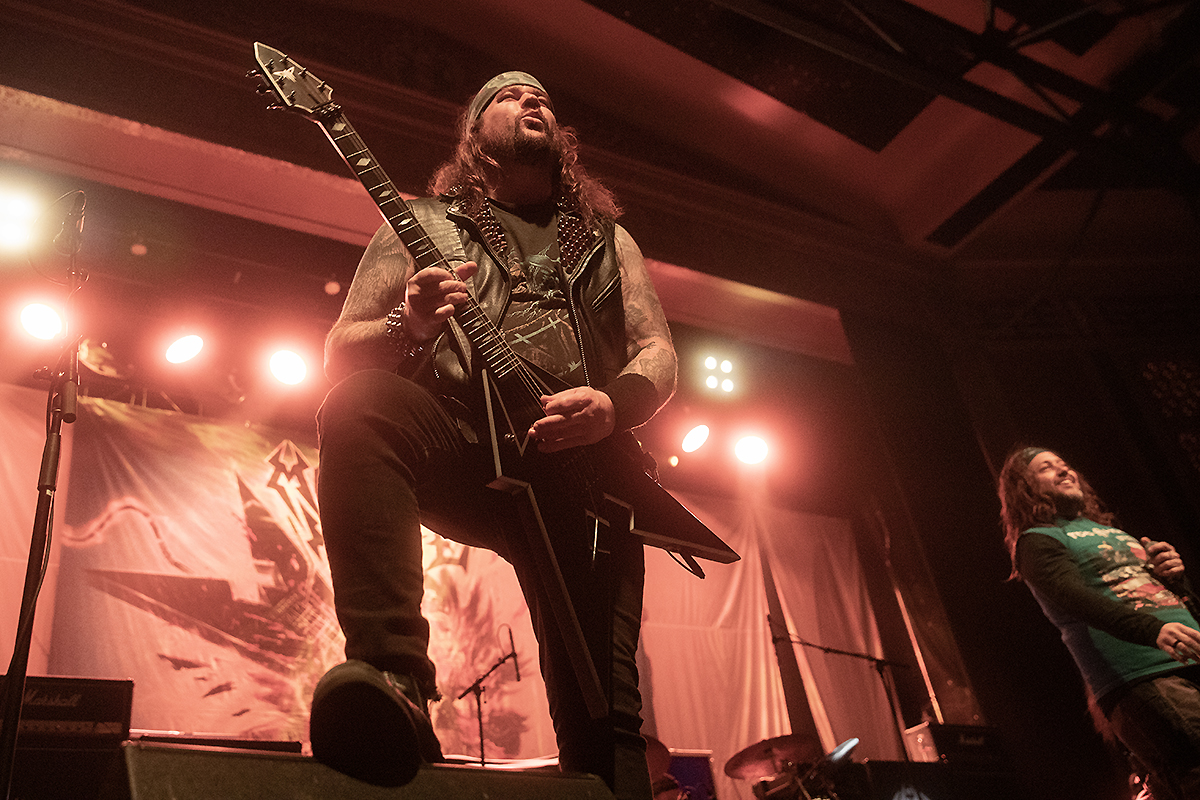 Finally, the band closed out their set with a classic rendition of their parting anthem "Born to Party," which featured plenty of great call and response between the band an audience.
Supporting Municipal Waste and Carcass on this tour is Sacred Reich, the longtime Arizona based thrash band who made the most of their brief time on stage by pumping out "Salvation," "The American Way," and of course, "Surf Nicaragua," much to the delight of the headbangers in the front row.
Here is a slideshow with more photos of the bands by Raymond Ahner: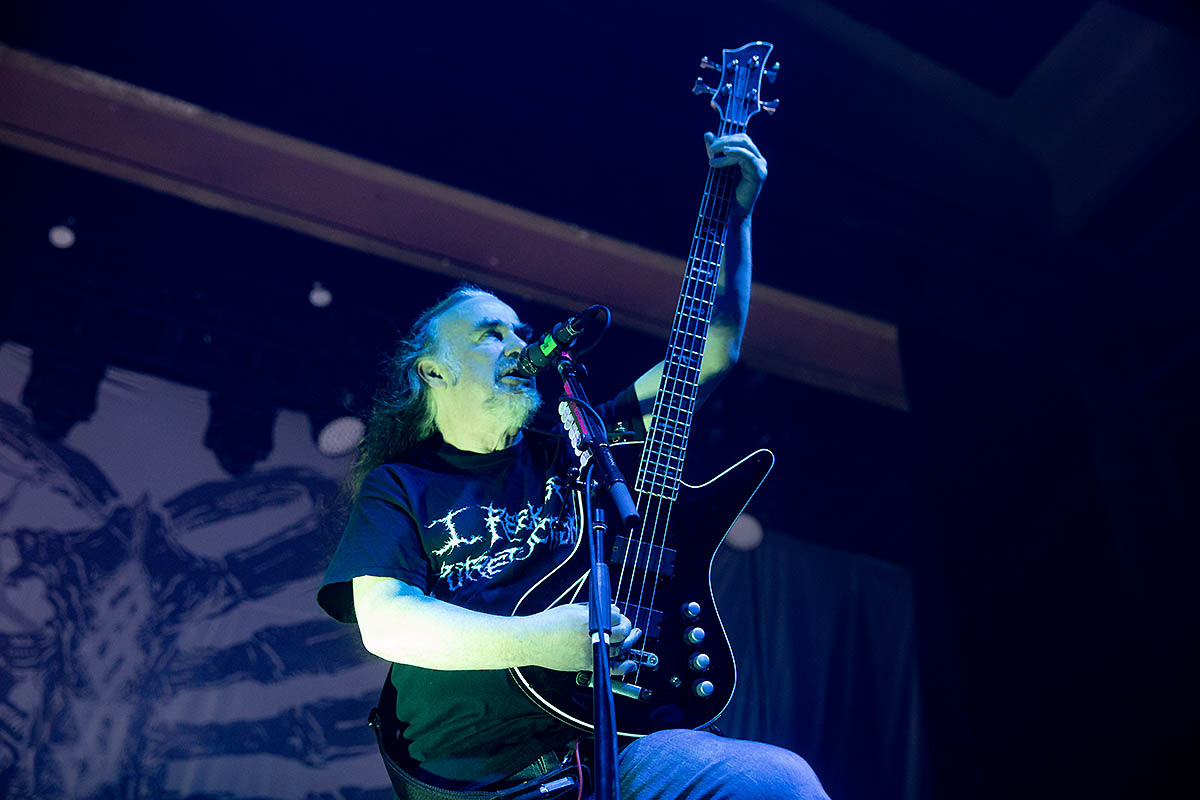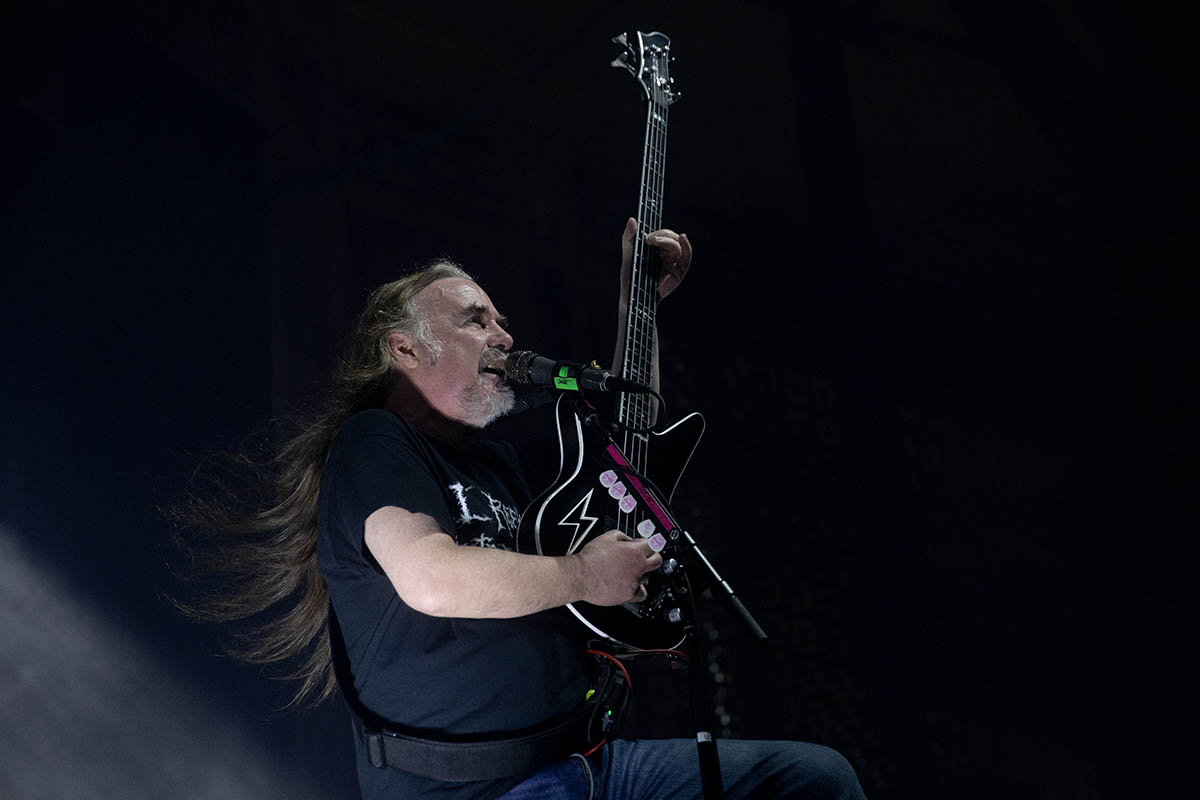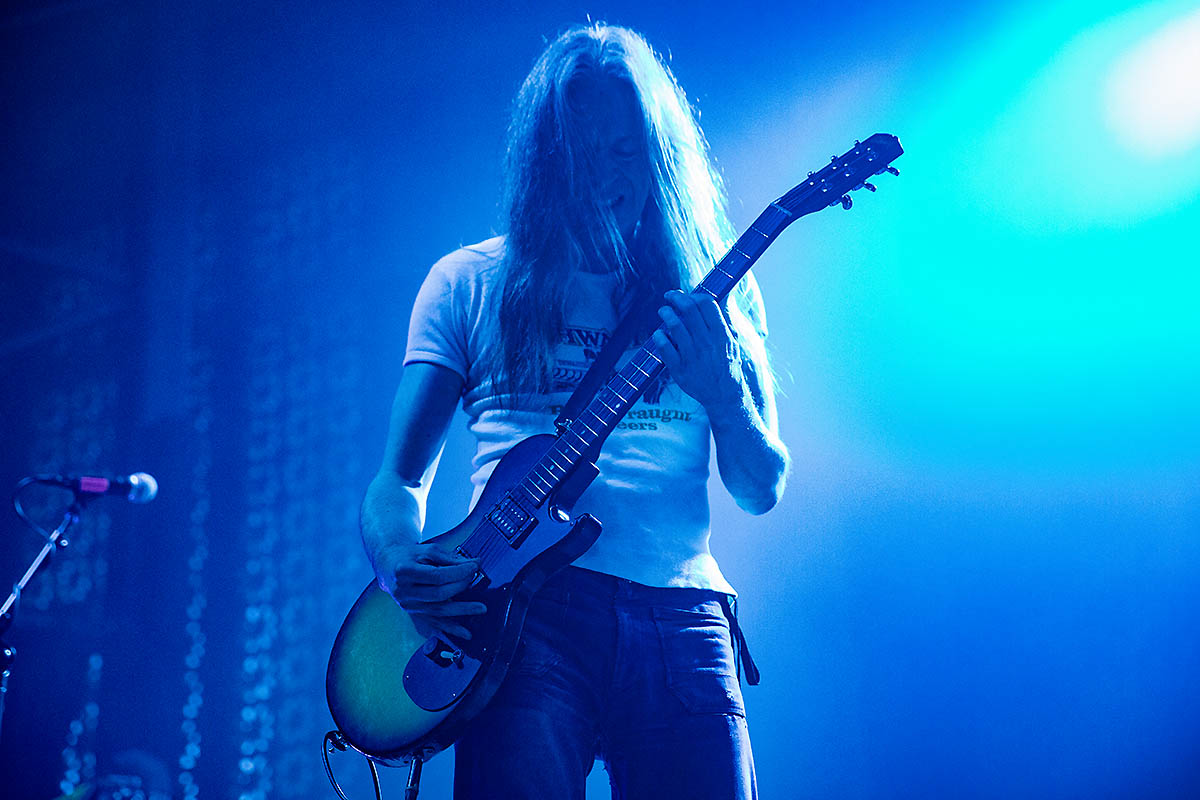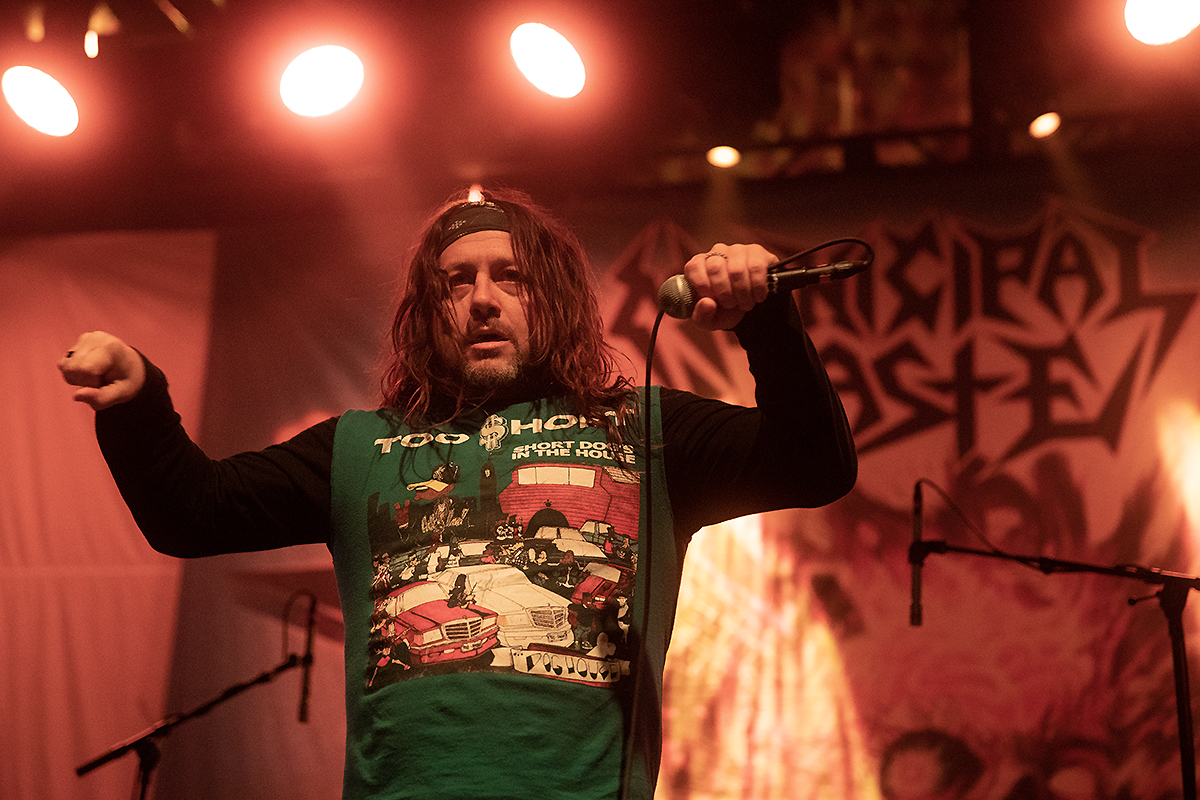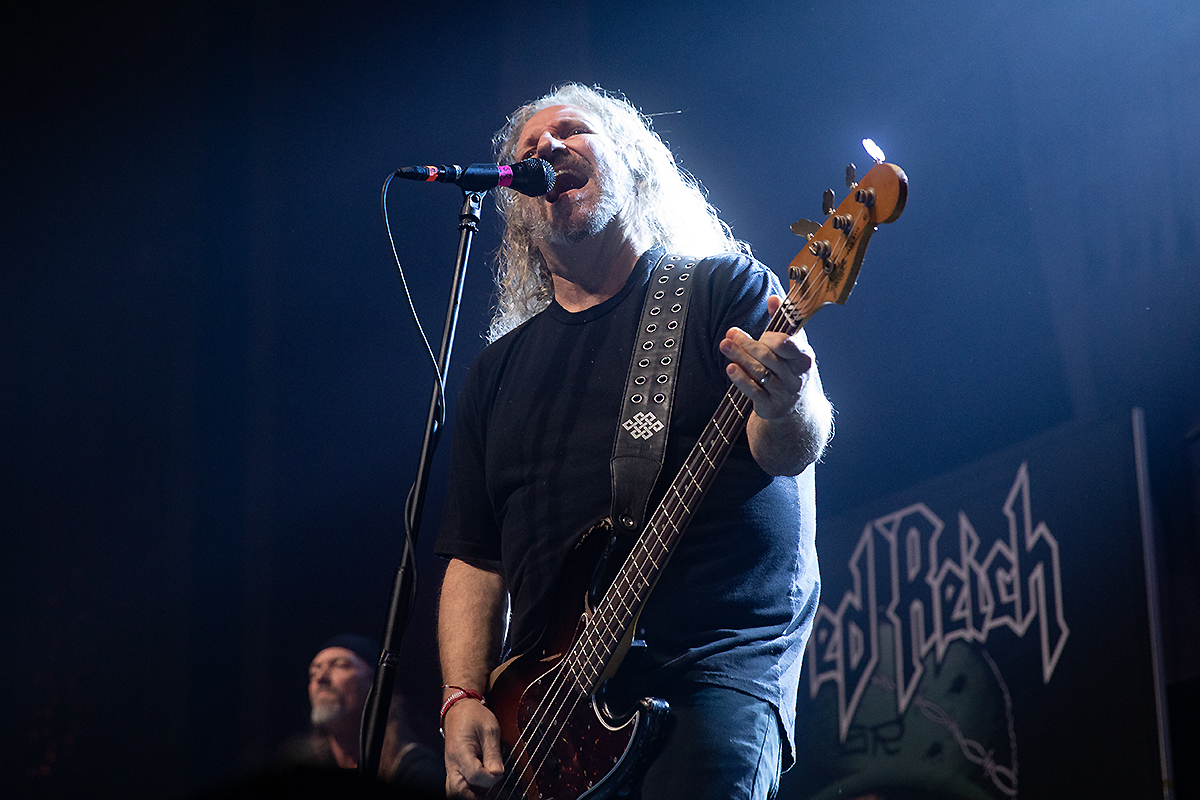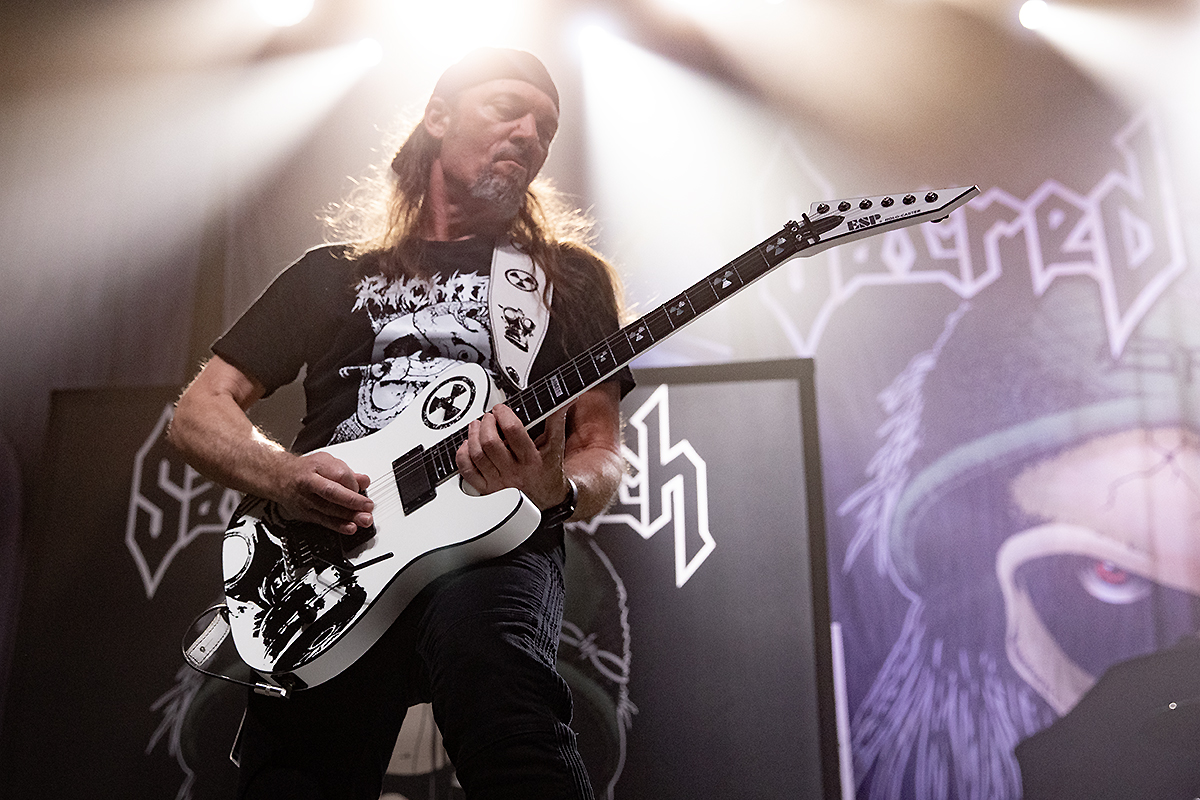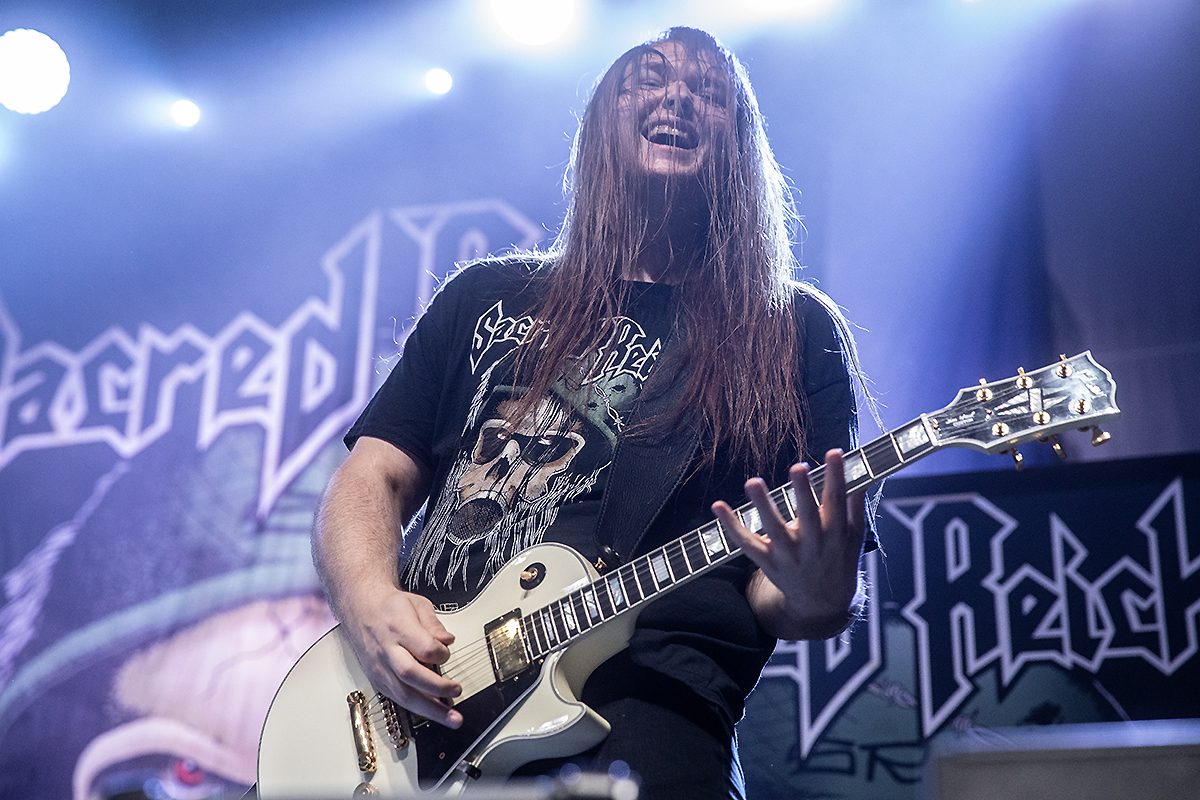 Carcass setlist:
Kelly's Meat Emporium | Buried Dreams | Incarnated Solvent Abuse | Under the Scalpel Blade | This Mortal Coil | Tomorrow Belongs to Nobody (Intro) | Death Certificate | Dance of Ixtab (Psychopomp & Circumstance March No. 1 in B) | Black Star (Intro) | Keep On Rotting in the Free World | The Scythe's Remorseless Swing | Corporal Jigsore Quandary | Ruptured in Purulence (Intro) | Heartwork | Carneous Cacoffiny (Outro) || Encore || Exhume to Consume | Tools of the Trade | 316L Grade Surgical Steel
Municipal Waste setlist:
Demoralizer | Breathe Grease | Mind Eraser | Beer Pressure | Thrashing's My Business… And Business Is Good | The Thrashin' of the Christ | Poison the Preacher | Grave Dive | You're Cut Off | Sadistic Magician | Slime and Punishment | Crank the Heat | Headbanger Face Rip | Blood Vessel | High Speed Steel | Terror Shark | Wave of Death | Born to Party
Links: