Modest Mouse
Ace of Spades, Sacramento
May 6, 2023
Photos by Tyler King
A lot of music fans have a first band that they fell in love with on their own; their parents didn't make you listen to them, or they weren't played on the radio when you became a fan. To me, that band is Modest Mouse. I became a fan shortly after the release of their third album, The Moon & Antarctica, in 2003, but didn't see them until 2007. The last time that I saw them was a decade ago, so you can imagine my desire to see them at the ultra-intimate Ace Of Spades in Sacramento, a venue that only holds 1,000 people. Modest Mouse announced a handful of intimate California dates around appearance at BeachLife Festival in Redondo Beach, and everyone who attended should count themselves as lucky.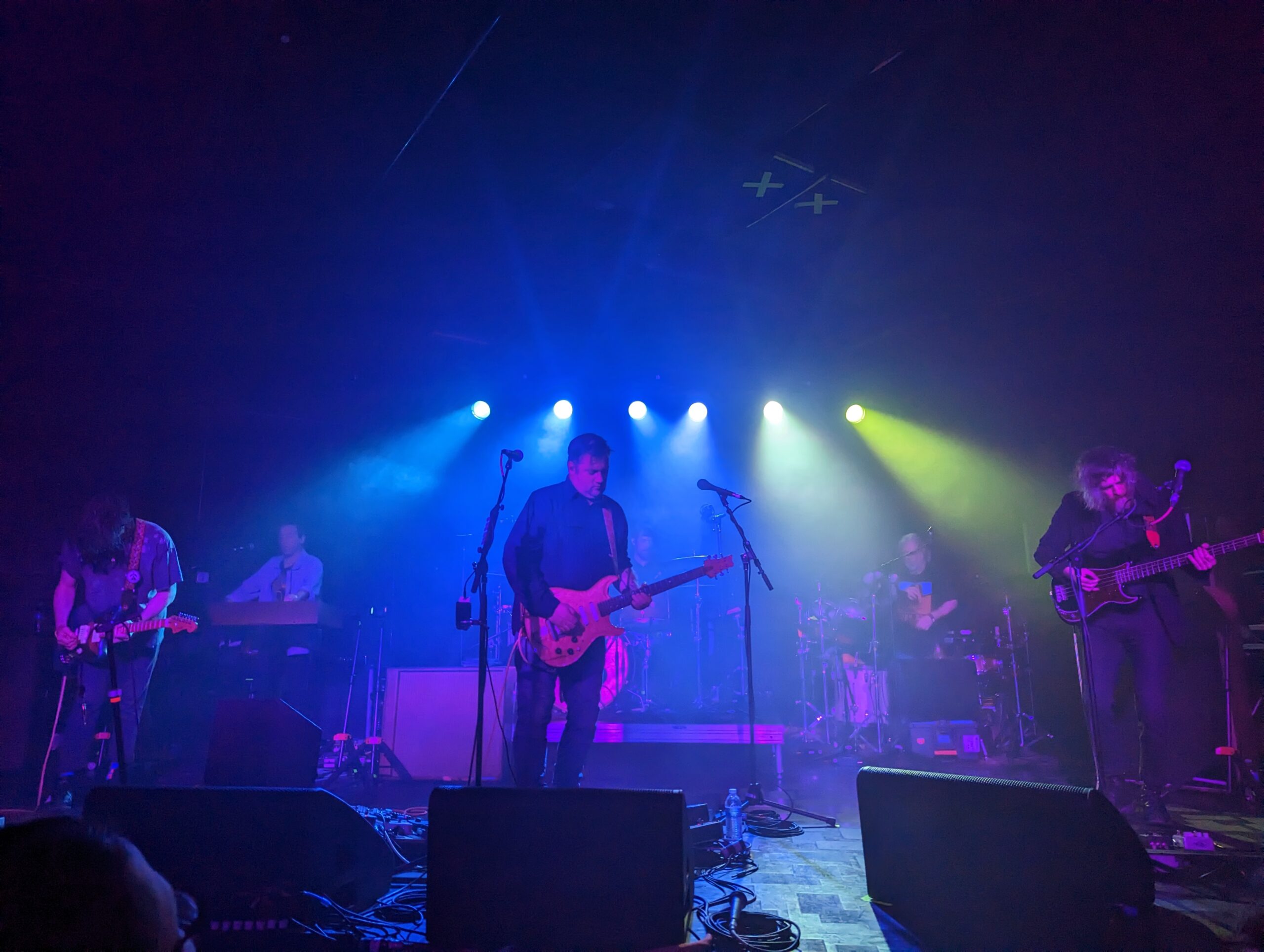 Founding member Isaac Brock and the rest of the band took to the stage and immediately launched into "Bury Me With It," one of the more intense songs from 2004's Good News For People Who Love Bad News, the band singing and screaming every sung line and growled exclamation back at Isaac and the band. What followed was the kind of set that a hardcore fan dreams about: at least one song from every studio album by the band was performed, with the set running just shy of two hours in length.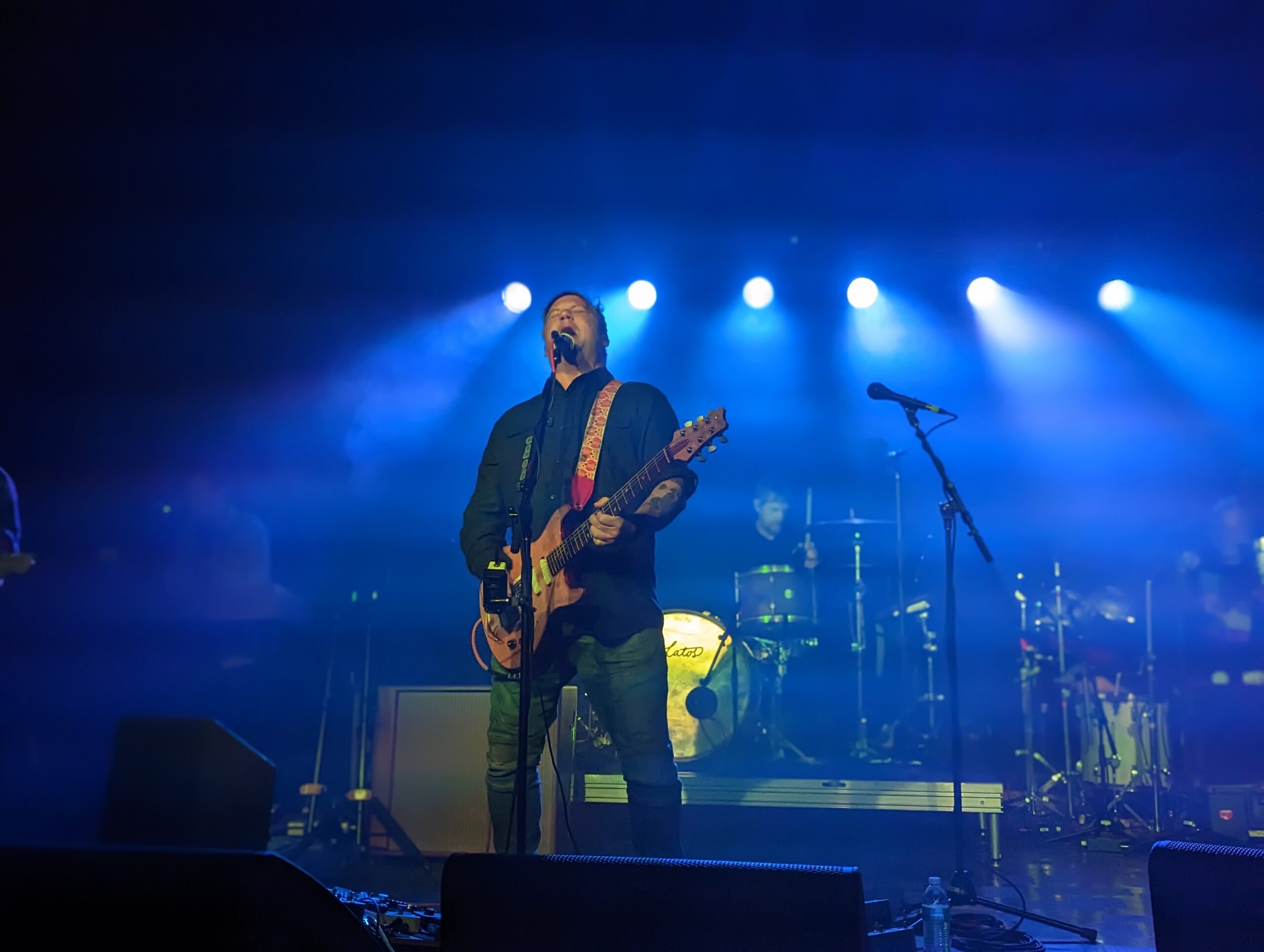 And then there's the band itself. Consisting of Tom Peloso, Russell Higbee, Ben Massarella, Damon Cox on drums, and Simon O'Connor playing various forms of percussion it was a treat in and of itself just to see everyone playing their instruments. The reason why I didn't mention specific instruments when naming Tom, Russell, and Ben is because they switched instruments literally song-to-song. Both electric and upright bass, electric and acoustic guitar, keyboards, melodica…nothing was off-limits to anyone onstage at a given moment, with Isaac even playing the banjo on "Bukowski" and "King Rat."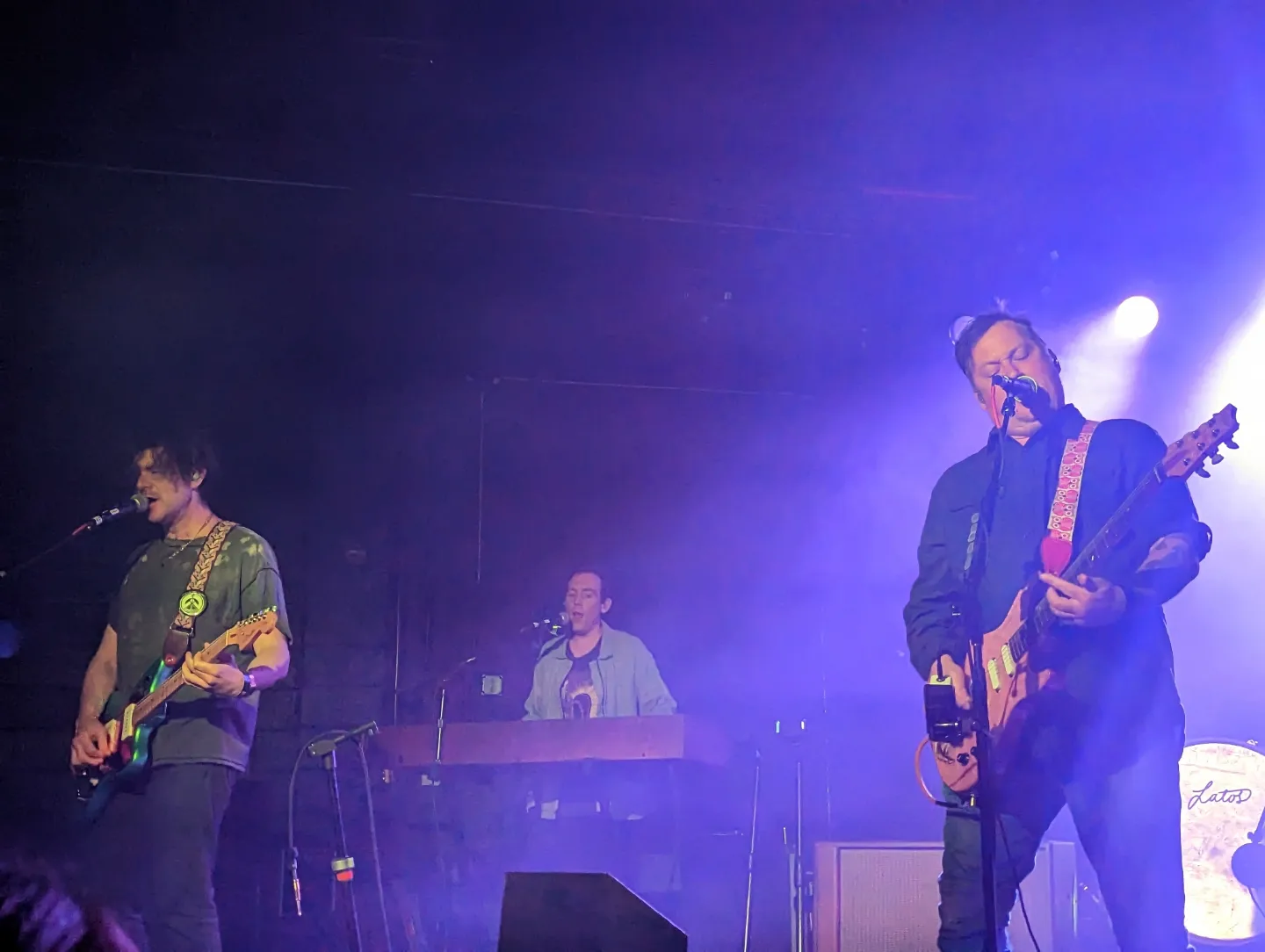 Much like when I saw Depeche Mode playing their first tour following the death of founding member Andrew Fletcher, this was the first time Modest Mouse had played North American since the death of founding drummer Jeremiah Green following his passing last year from cancer. While his absence was certainly felt, Damon Cox played Jeremiah's parts masterfully, and the entire band performed with both tenderness and ferocity when a given song called for it, treating the show as they would any other despite the absence of one of the founding members of the band. If anything, this felt like a perfect trial run for the band's upcoming Summer tour with the Pixies, with them playing some songs for the first time since the COVID-19 pandemic began to possibly test them for the road later on in the year.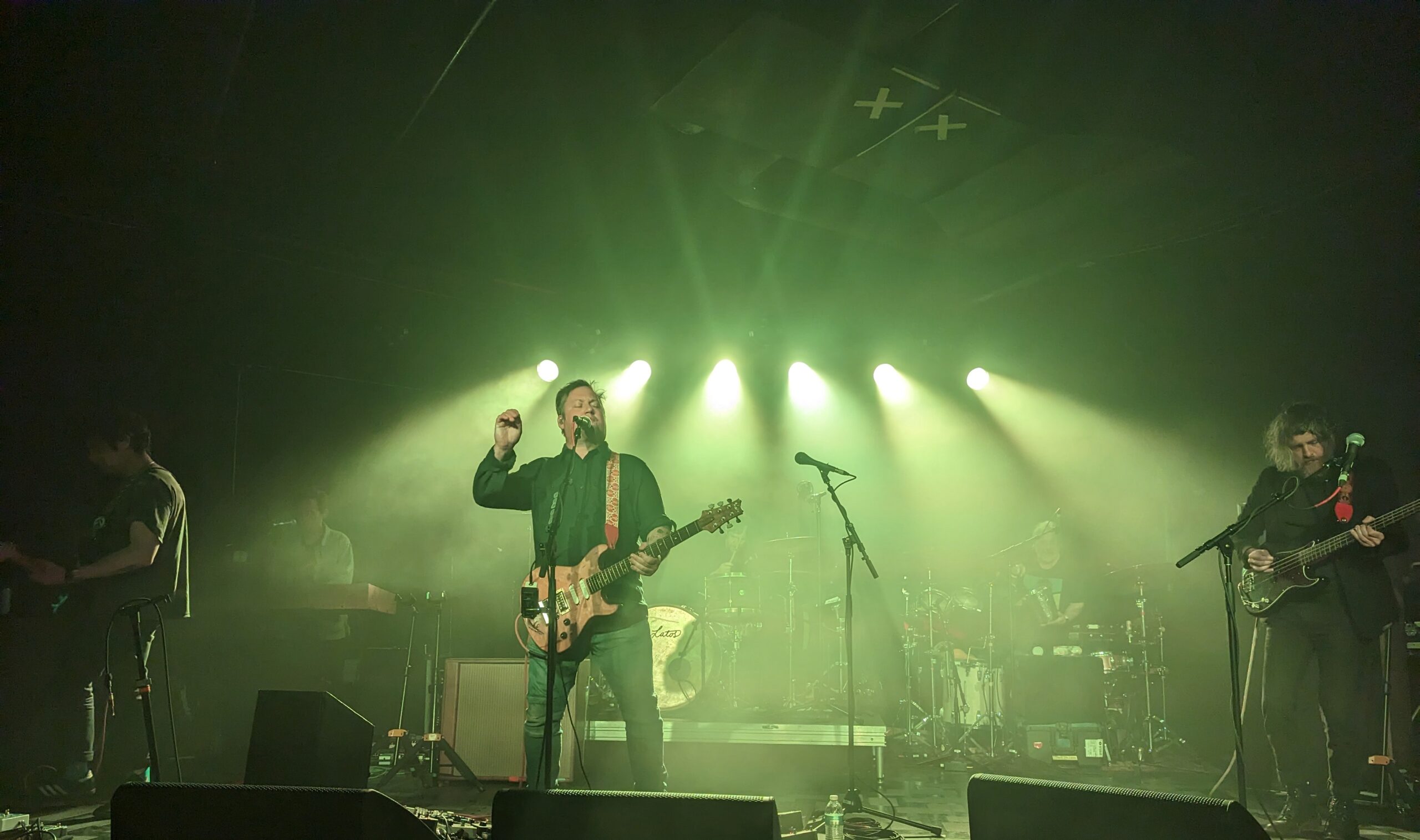 Modest Mouse's latest album, The Golden Casket, was released in 2021, and while I would have expected there to be an emphasis on those songs, the only time that there was was during a stretch towards the beginning of the set where they played three songs from it in a row, as well as the non-album single "Ice Cream Party." If anything, the set felt like an all-encompassing display of the band's various strengths throughout their 30-year career: the big singles "Float On" and "Dashboard," the serenity of "Blame It On The Tetons" and "Gravity Rides Everything," the bombast of "King Rat" and "Teeth Like God's Shoeshine." All of these moods and more were perfectly on display throughout the eighteen-song set, a set that proved to me that this a band that I need to see as many times as I can.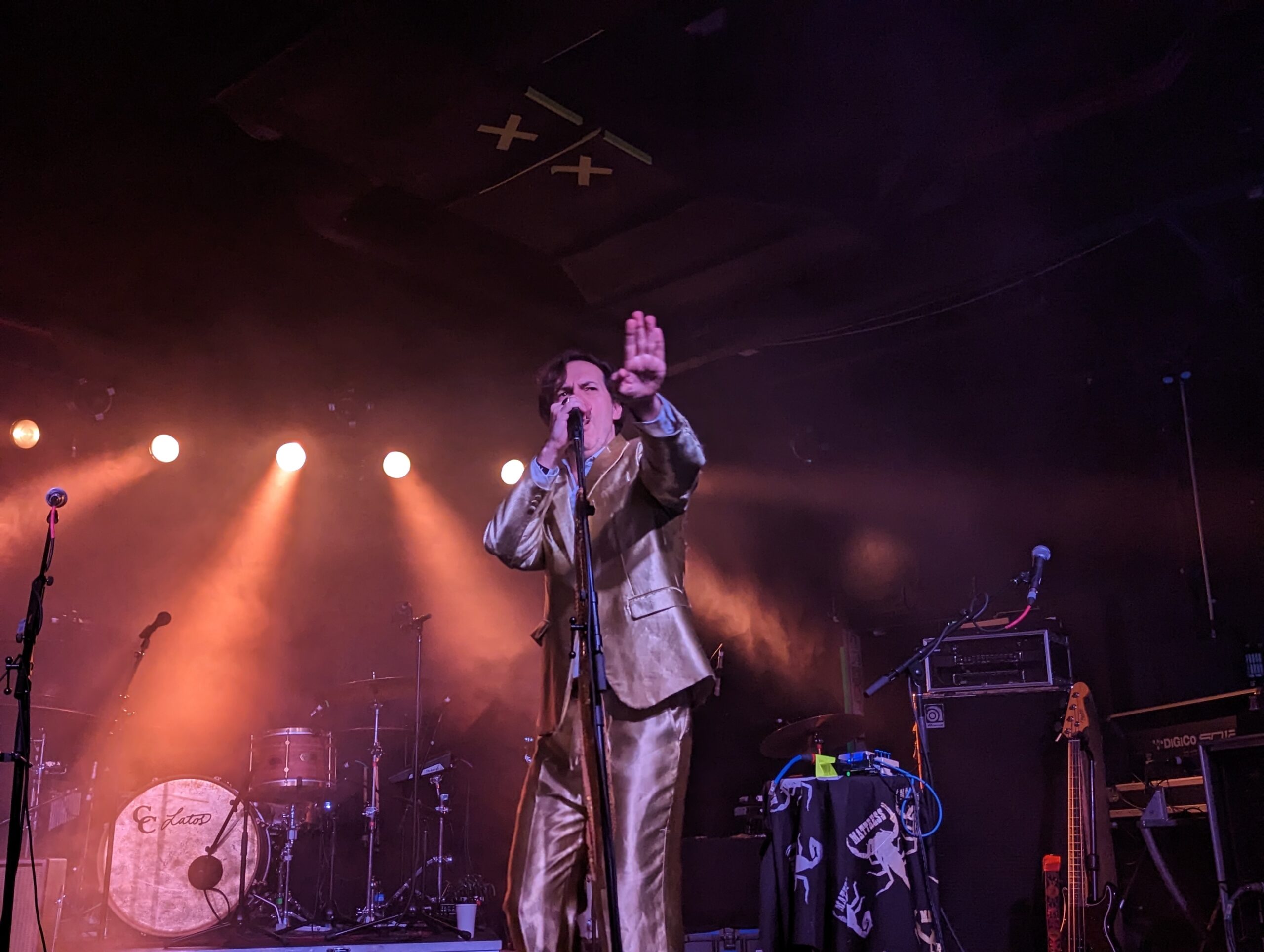 Opener Mattress was something else entirely. A one-man band from Portand (whose real name is Rex Marshall), I would best describe him as a hybrid of early Fad Gadget, David Byrne, Laurie Anderson, Fred Schneider, and modern-day Nick Cave. Donned head to do in a shiny gold suit, he sang deadpan over minimal beats and synth basslines, with topics ranging from finding love after a nuclear holocaust to eating his own dreams. There were repeated mentions of sharing bread and cheese with the audience, who were hanging on his every word as if he were a lounge singer come from a post-apocalypse.
Links: