Bad Religion
Masonic Auditorium
December 12, 2021
All photos by Raymond Ahner.
After postponing their original November date due to possible COVID exposure, Bad Religion finally returned to San Francisco earlier this month, and gave their fans a healthy dose of much needed punk rock. And judging from the reaction of the packed venue which sang along to every word, it was well worth the wait.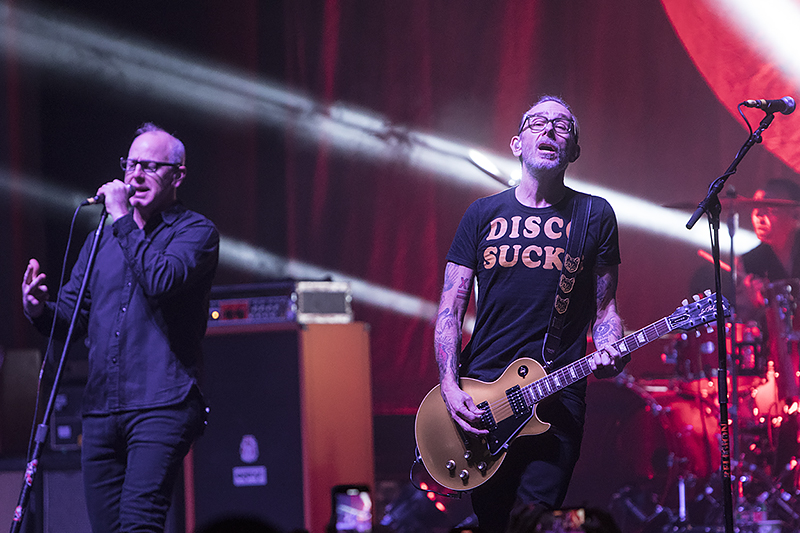 The band opened their whopping 23-song setlist with "New Dark Ages," and were immediately firing on all cylinders. Vocalist Greg Graffin was his usual animated self, and was almost single handedly directing the crowd. He did have help however, as guitarists Brian Baker and Brett Gurewitz supplied the riffs that kept the somewhat masked mosh pit going. The setlist on this evening ran the gamut of both new and old, and highlights included "Los Angeles is Burning," "Modern Man," "Recipe for Hate," and "21st Century (Digital Boy)." Of course no Bad Religion set would be complete without "American Jesus," and the band did not disappoint their fans, closing out the set with it. After returning to the stage for the encore of "We're Only Gonna Die," it was quite apparent that almost two full years of not performing did not hurt the band. It only strengthened them.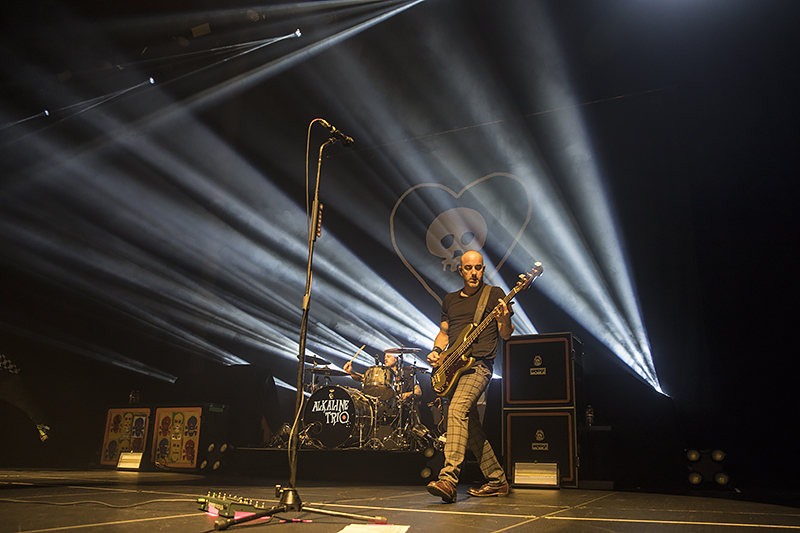 Supporting Bad Religion were Alkaline Trio, the Chicago-based trio that put on a great set of their own. Although their time on stage was somewhat brief, the band made the most of it, playing "I Wanna Be a Warhol," "Is This Thing Cursed," and "Continental." They proved to be the perfect band to whet the appetite of the fans, and get them ready for the headliners.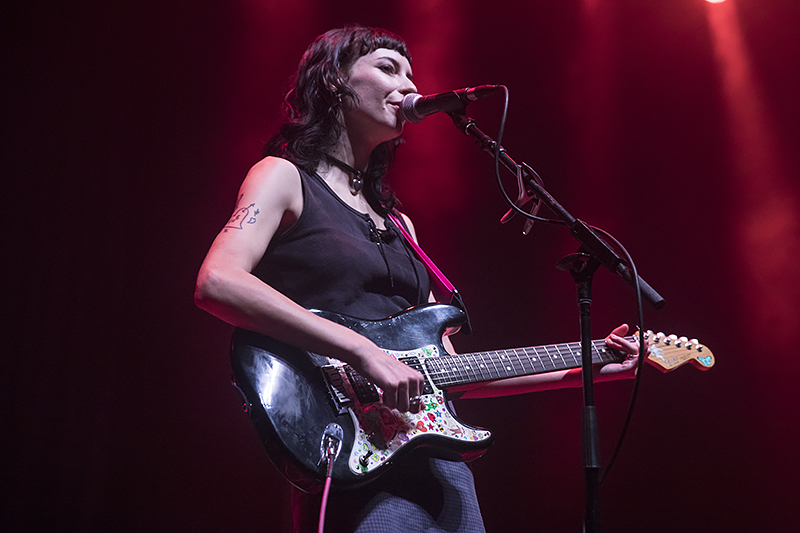 Opening the show was Small Crush, who, out of Oakland, brought the crowd from the lobby, and out onto the floor.
Here's a slideshow of all three bands by Raymond Ahner: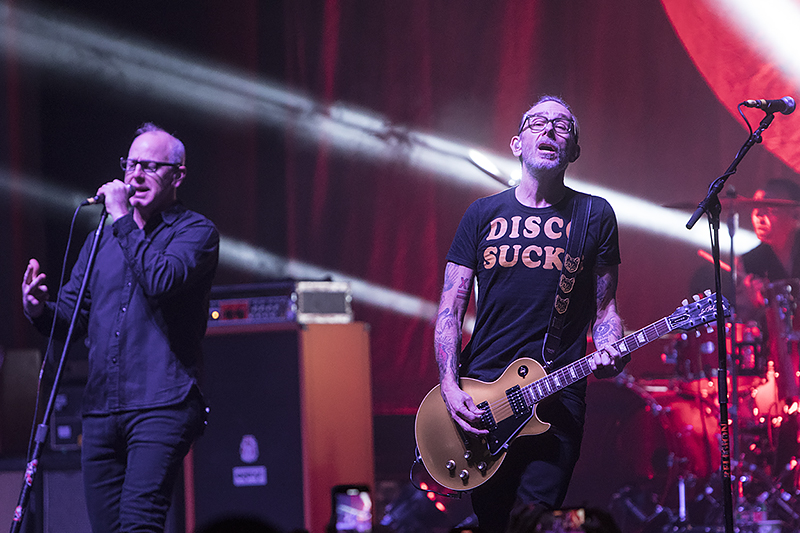 Bad Religion


Bad Religion


Bad Religion


Bad Religion


Bad Religion


Bad Religion


Bad Religion


Alkaline Trio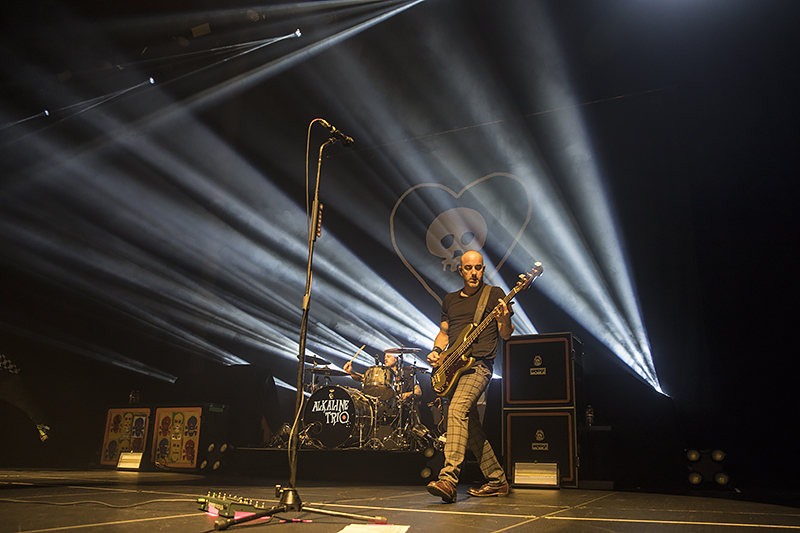 Alkaline Trio


Alkaline Trio


Alkaline Trio


Alkaline Trio


Alkaline Trio


Small Crush


Small Crush


Small Crush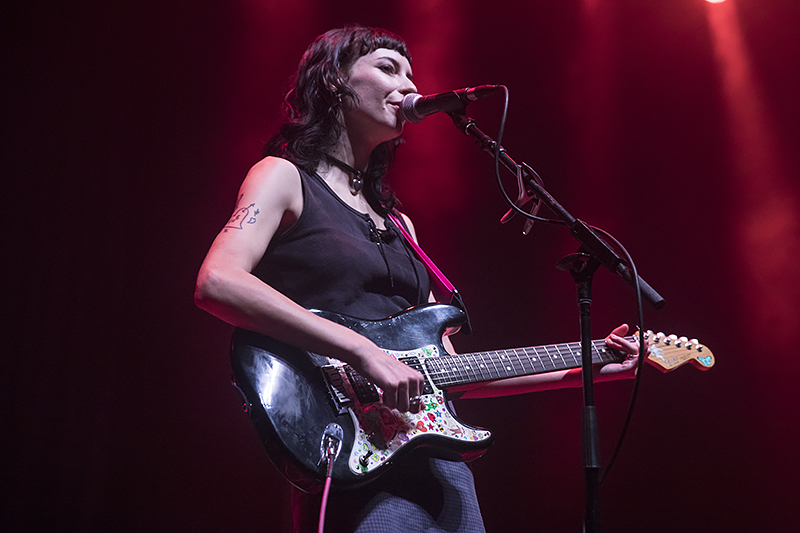 Small Crush

Links:
Bad Religion
Alkaline Trio
Small Crush