What We Drew 우리가 그려왔던
Yaeji
XL Recordings
Yaeji's WHAT WE DREW 우리가 그려왔던, the bilingual Korean American producer's first full-length, and XL Records début, making her quick label mates with Adele, Kaytranada, and Thom Yorke, brings a nonexclusive contribution of electronic feels. Going closer to home, this time-naming, getting up ahead of schedule, remaining hydrated, and cooking basic things as she does, to feel stable – more  than her past house EPs. Truly, they were happy and sweet stretches, loaded up with chipper murmurs between bass drops, her new mixtape venture, two years taking shape, gets stacked up with companions and feelings, playing out a particular plan.
"In a sense, my music career has been short compared to other people. So many talented people never got picked up by the press, or haven't gotten to play the perfect setting," she stated in a cover story for Fader in 2018. "Since I'm in a position now where I can provide a platform, I want to give it to people who really deserve it but didn't get a chance or were marginalized. I really believe in them."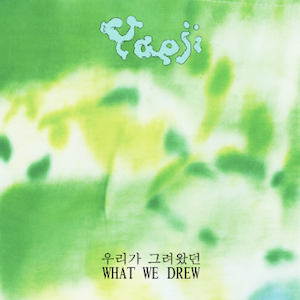 Like Laurel Halo's DJ-Kicks Mix from 2019, where she hauled companions, obscure specialists, and left-field masterminds to stroll through that entryway with her, the 25-year-old Kathy Yaeji Lee, born in Flushing, Queens, signal boosts her DIY network.  A mixtape gave the correct vehicle to house those voices. From the synth smart hip-hop "Money Can't Buy" highlighting Nappy Nina, a Bay Area rapper who gets in those bars with heartfelt sincerity, "So here I am, love me or leave me I am how you see me." Followed up with the bass-driven 'Free Interlude' including Sweet Pea, Trenchcoat and Lil Fayo. It's a sprinkle of real talk among cohorts who clearly kick it outside the studio. These minutes permit Lee, whose roots are scattered between Seoul, Atlanta, and Long Island, to sing, rap and murmur in Korean, Japanese and English.
Bypassing the normal House music arrangements, this project, produced completely by Lee, gets a handle on the kvetch of jungle, the punch of impacting breakbeat, attitudinal way of UK Garage, with just a bit of hip-hop as well, she dispatches her large mark with a different undertaking that weaves generously about an evergreen sonic area.
"There was less pressure for it to sound a certain way—before that existed for various reasons, whether it be external influences or my naiveté, just being younger and more insecure," Yaeji mentioned in a press release about the switch up in sound. "Now, I am so happy with my surroundings, and I just have more faith in myself from healing in this process. It's just completely changed my perspective of what music is."
Influenced by Korean indie rock, electronica, late '90s, and early 2000s hip hop and R&B, the former graphic designer provides multiple entries for listeners who may not be familiar with this version of her compositions. Drawing from over and underground artists it's easy to circle the traces of K-Pop, the synth-art of Grimes, or even peak-era, pre-millennial tension of Metalheadz drum and bass label -deeply felt on the grimy, bell clanging "In The Mirror' – the influences all take space within the tw3elve song, 39-minute communiqué. XL Recordings chose wisely.