Howard Jones is a busy man. With a fortieth anniversary tour scheduled to start in the UK in October, as well as a book about concert memories compiled by his fans, he is about to embark on a summer tour with fellow icons Culture Club and Berlin. SF Sonic's Tyler King was able to talk with him about his upcoming tours, his next album, and stage invasions during the height of "HoJo mania."
Tyler King: The very first time that I saw you was a few years ago in 2019 in San Francisco, and my wife texting me a couple of hours into the show and asking me where I was. And I responded that I was still at the show, and she said, "There's no way that Howard Jones is still playing!" I said, "He won't stop!" So how do you prepare for such a long tour? Because having seen you a couple of times now, you always have such high energy onstage that never lets up.
Howard: [laughs] Well I only have 50 minutes for my set on this tour. I've been working with a personal trainer five days a week, and then I have my vocal coach who lives in London, who I do FaceTime vocal lessons with.
Tyler: With only 50 minutes, how do you prepare your setlist for a slot like that, versus a full headlining slot?
Howard: Well, it's going to be pretty much a "greatest hits" set. I always want to get one new thing in there, and we're going to do the new Lifelike remixed version of "Celebrate It Together." It's very important to me to put something new in the setlist. But we're always updating the older songs, giving them new twists. Someone recently told me that I had nine top 40 US hits, so just those songs could cover the entire set. I have so many songs now, there must be hundreds of them, and I would really like to play some other ones, but at the same time you have to respect that people, especially in those large Live Nation venues, they really want to hear the songs they know. And it really is my pleasure to play those songs for them.
Tyler: So you never say to yourself, 'I wish that they didn't want to hear this one song so much because I would rather play this other one instead?'
Howard: [laughs] I don't, actually! Because especially with these kinds of tours where you're playing shorter sets in larger amphitheaters, this may be the only time that these people will see me. Of course with the headlining tours that are happening in smaller theaters, I'm playing to more of a "Howard Jones audience," I need to be more aware of the song selection and accommodate a real mix of material from throughout my career. But for these shows, I don't want someone going home disappointed because I didn't play their favorite hit single. But it is a really difficult situation!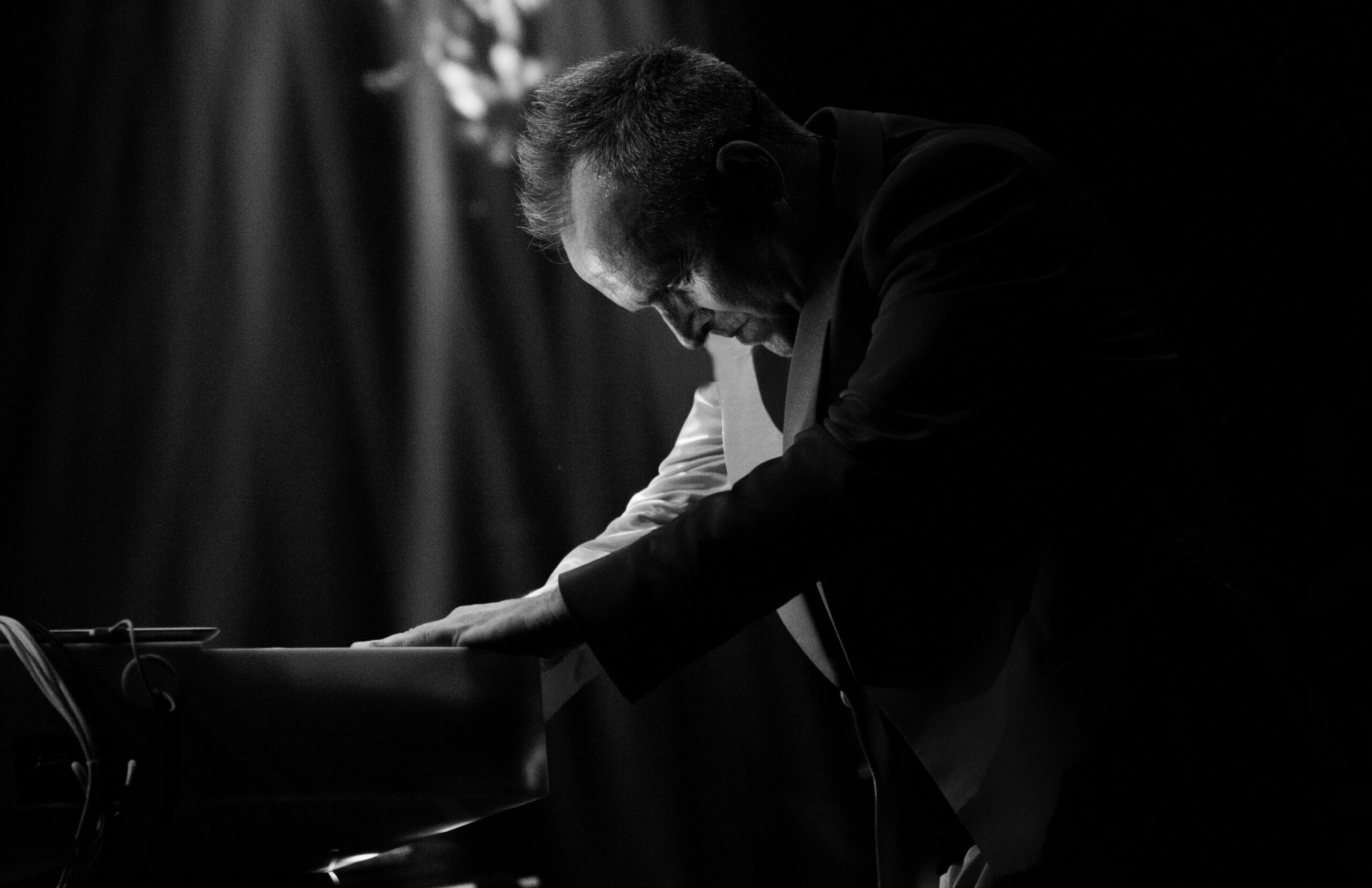 Tyler: I remember seeing you last year closing your set with "Things Can Only Get Better," and all of a sudden when the song was supposed to end, you and your band launched into the Cedric Gervais remixed version. And that completely threw me for a loop! It was such a great surprise to see a song that I thought I knew being presented in a completely different way.
Howard: I do like the surprise factor of that! I try to keep up with and love great EDM and whatever electronic music is coming next. You just have to learn the language and look for it. What's interesting about playing the Cedric Gervais version of the song is it's a bit like the end of a wedding. Slow song after slow song has been played, and everything's starting to wind down on the dance floor. Suddenly the DJ plays a big banging tune that everyone knows, and the whole reception hall comes back to life! And that's what happens when we play that song at the end of the set. Everyone rediscovers their crazy youth.
Tyler: So you have this big tour coming up: it's Berlin, you, and Culture Club. How did this tour come together?
Howard: I think that some clever people at Live Nation thought that this bill would be a great combination, and I think that it really is! The people who attend these shows are going to get a lot of great songs that they know.
Tyler: Is there any chance of a duet with Boy George like you did with Midge Ure last year?
Howard [laughs] I think the chances are remote right now., but you never know! I was in LA for a few weeks and Ringo Starr invited me to his show at The Greek Theater there, and then invited me up onstage to do two songs with him and his band at the end of his set, which was really great. And then the next week my friends in The Barenaked Ladies invited me to their show and got me onstage to play piano with them! So it isn't that I'm not up for it! So we'll just have to see.
Tyler: You just mentioned a couple, but you've shared the stage with so many great names throughout the years: Barenaked Ladies, Ringo Starr, Midge Ure, there was the performance at The Grammys with Stevie Wonder, Herbie Hancock, and Thomas Dolby. Is there anyone left who you would love to collaborate with, either on a recording or in a live setting?
Howard: I actually hadn't really sat down to think about working with all of those people in that context. But I did the Prince's Trust concerts in the 1980s and I literally got to play with everyone: Elton John, Tina Turner, David Bowie, Mick Jagger, Mark Knopfler… It really was anyone who was anyone. It's fun when you collaborate! And people in the audience love it, seeing artists that they love doing something together.
Tyler: What's the current state of your next album? It's being billed as the third in a trilogy with 2019's Transform and last year's Dialogue.
Howard: It's still in the conceptual stage. I don't think it's going to be anything like those last two albums. I want to approach it differently. I plan on writing most of it at home and then I'll probably record it in Los Angeles, because there are a lot of people there that I would like to work with. I also have a new piano called a Spirio, it's a Steinway, and I'm thinking of using that as the starting point for a lot of the tracks, because I can play on it and then it will play it back to me physically in the room. Then I can edit the piano on my iPad, which is a very different way of working for me!
I've been working with the musician BT quite a bit, and he's been working on an A.I. version of my voice, so I can create layers and choirs with my voice. For the sonic palette of the album I'm thinking of lots of vocals, choirs, piano, and tempos that change and aren't stuck to a grid. But it will probably end up being completely different by the end of it!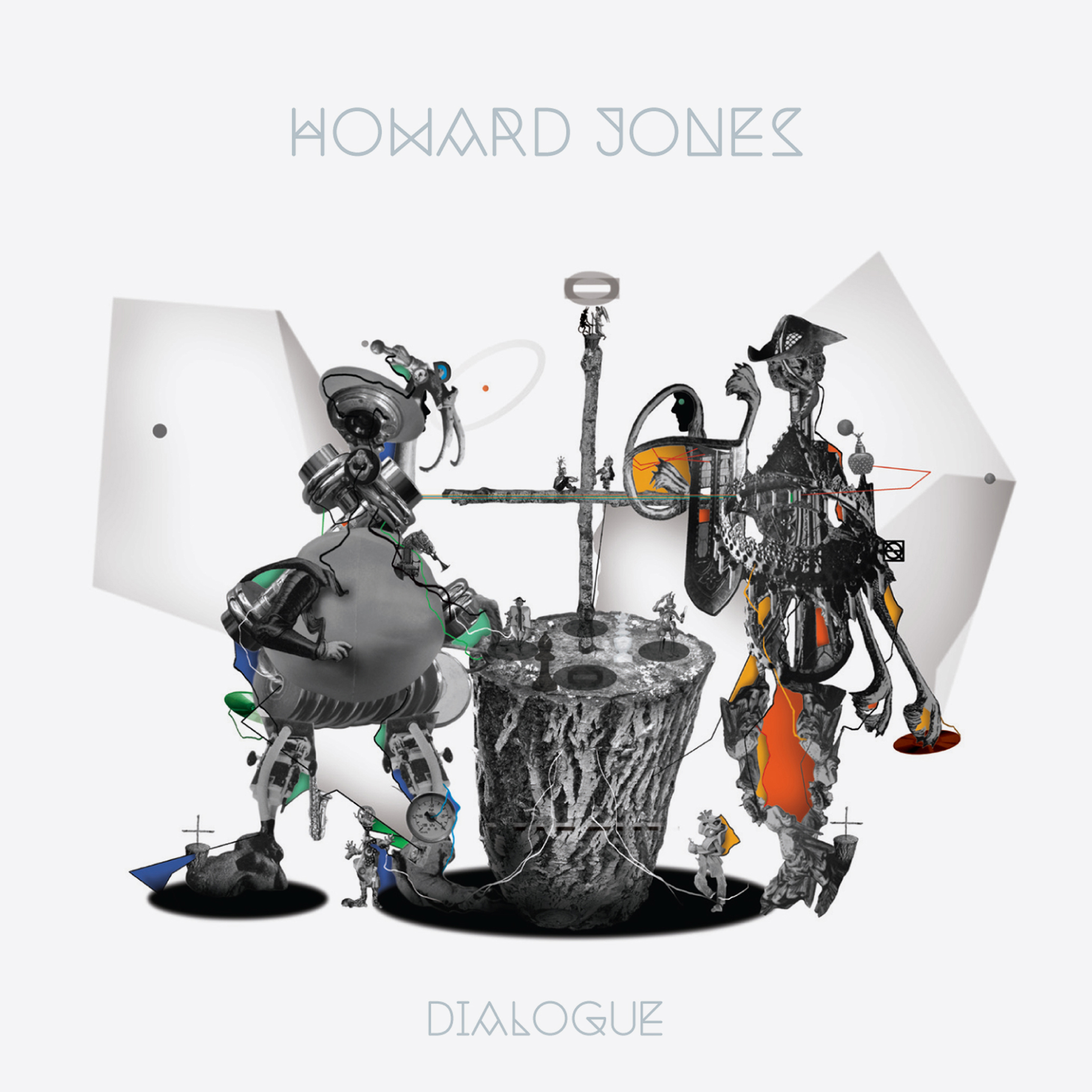 Tyler: You've been working with BT on the last couple of albums. How did you two meet and did you initially know that this was the person that you wanted to collaborate with for the next couple of albums?
Howard: There are certain artists that make me go, 'Oh wow, I really connect with them,' even though they're from a completely different generation, and I think that he's the electronic artist of his generation. I just love his work. We heard that he was on tour and was doing a show here in Miami, so we flew down and went to the show. He got wind that I was there and during his set announced that I was in the audience, which was a little embarrassing, but nice at the same time! I met him afterwards and got to know him and we decided that we would collaborate, and we probably will collaborate for years to come. He's become a really great friend. I love working with people that you've built up a relationship with over time. And you should listen to his new album, The Secret Language Of Trees, which is absolutely amazing. Maybe his best work so far.
Tyler: I had seen you mention before that Dialogue was written during the COVID-19 lockdown in a state of isolation, which was different for you. Is your method of writing back to what it was before? Or has that method been filtered into how you're currently approaching writing?
Howard: Lockdown did affect things quite a lot for me in the sense that I was home and had plenty of time to work in my home studio and allowed me to work on every single sound in a way that I hadn't before. But because I've done two very electronic-sounding albums in a row, I want to do something different for this next one. So I do plan on sitting at the piano, writing the song there, and then translating it into my style of music. I don't want the album to just be piano and vocals, like my Ordinary Heroes album was in 2009. This will use technology as well, but only insofar as the choirs and the vocal stuff.
Going back to talking about collaborations, though, my friend Rachael Sage is about to put out a new record called The Other Side, and she asked me to contribute something on it, which was choirs and backing vocals for a song called "I Made A Case," and that was really good fun. Rachel has opened up for me a number of times when I've toured with my acoustic trio, and it was a real pleasure to contribute to her record. I suppose I'm becoming a bit more collaborative with people that I like!
Tyler: It's great when artists of a certain time period collaborate together, but I love seeing when an artist collaborates with someone from a younger generation. Do you mind being looked at as a, forgive the phrase, "elder statesman" of synth pop, and as an "80's musician?" As a fan, I'm aware of your recent material and I know that you've made albums since that decade, but the average person on the street might not.
Howard: Viewing the music world as I get older, I've realized that a lot of musicians have a certain window of notoriety where everyone knows who you are and they know the songs of that era. And then after that window closes, you no longer have that spotlight and not as many people will know what you're up to. In a sense you become a time capsule. There are very few people who transcend that. And even the people who transcend it sometimes have long periods of obscurity. It's just a fact of life!
Tyler: You have a fortieth anniversary tour coming up in the UK, as well as a book of concert recollections that has been compiled by your fans being published later in the year. It really seems like a huge celebration of your career so far. Is there one single accomplishment that you've achieved after 40 years in this industry that you're most proud of?
Howard: Blimey. Singling it down to one is hard. Live Aid was pretty amazing because it was so… I don't know… It was the biggest gig that you could ever do. When you account for the live TV audience it was something like 2 billion people watching around the globe, and also the sheer adrenaline rushing through your body, it burns that memory into your brain for forever. Every minute of it. Also headlining Madison Square Garden, which was always a dream for me. And then the third would be doing the Grammys with Herbie and Stevie and Thomas. Those three things would rate pretty highly for me.
Tyler: The last show of this upcoming tour with Culture Club and Berlin is in Concord, part of the San Francisco Bay Area. Do you have any memories or experiences that are tied with that part of the United States?
Howard: [laughs] There's a definite memory linked to Concord, which I haven't played since the 80s. I remember the gig so well, because it was at the height of "HoJo mania." I can't remember what song I was doing, but suddenly a large portion of the audience decided to invade the stage at the same time. They spontaneously came from every direction, it wasn't like one very brave person jumping on the stage trying to grab me and then everyone followed them. It was literally fifty or sixty people leaping onstage and running at me! This was during the days when I had a bodyguard and he ran towards me and literally picked me up easily above his head and ran offstage with me. I'll never forget it!
Tyler: Did you come back out after that?
Howard: Oh, yes I definitely did! I really enjoyed that gig!
Tyler: If you'd like, I can try riling up some people in the crowd this time and do it again.
Howard: [laughs] No, I think that those days are probably over now! Although I did go to South America a few years ago and people were going crazy on the streets after the gig. So it does still happen sometimes!
Tyler: You mentioned before the amount of hits that you've had stateside. Looking at your catalogue, and I'm sure that you get this a lot, your lyrics have always had such a positive spin to whatever the initial opinion of that song may be. The song "Like To Get To Know You Well" could be a dirty tune, and it's totally not, or "Transform" being about looking at aging in a positive lens. Was it always your intention from the start to only write about positivity, or as your career continued did you realize it was more of a happy coincidence?
Howard: I always set out to do that, right from the beginning, from the very first song, which was "New Song." I've said it many times, but that song was my manifesto, and it was also autobiographical about not being put off by what other people think and thinking for yourself. "Don't crack up, bend your brain, see both sides, throw off your mental chains," and make the most about being on this planet while you have the time. I really wanted to have everything that I do orientated in that way, and I have stuck to that. It's one of my trademarks, I suppose.
For me, the music must be lyrically useful for the difficulties in life. Life is difficult for every single human being. There's no exceptions, rich or poor. People have to deal with very difficult things, and those things usually come from the inside. We have to have a philosophy of life, a way of getting through terrible events that happen in our life that could really take us down. And so I wanted my songs to be there for those times when we feel deflated and upset and disappointed with life. I would love if a song of mine came on and someone heard one of the lines and said, "I can get through this. I will get through this."
Tickets to the upcoming Culture Club/Howard Jones/Berlin show at the Concord Pavilion can be purchased here