High Sierra Music Festival
Quincy, California
June 29, 2023 – July 2, 2023
Photos by Paul Piazza.
The High Sierra Music Festival (HSMF) in Quincy celebrated its 31st year with an adventurous, music-packed four days in the summer warmth. As the event matriculates towards its fourth decade in existence, it remains a fantastic West Coast gem of a festival as well as a great escape from the world and its worries. This is an event where lifelong bonds are forged over music, friendship, family, food, and creative fun. And many of these relationships span the length since the the festival's beginnings.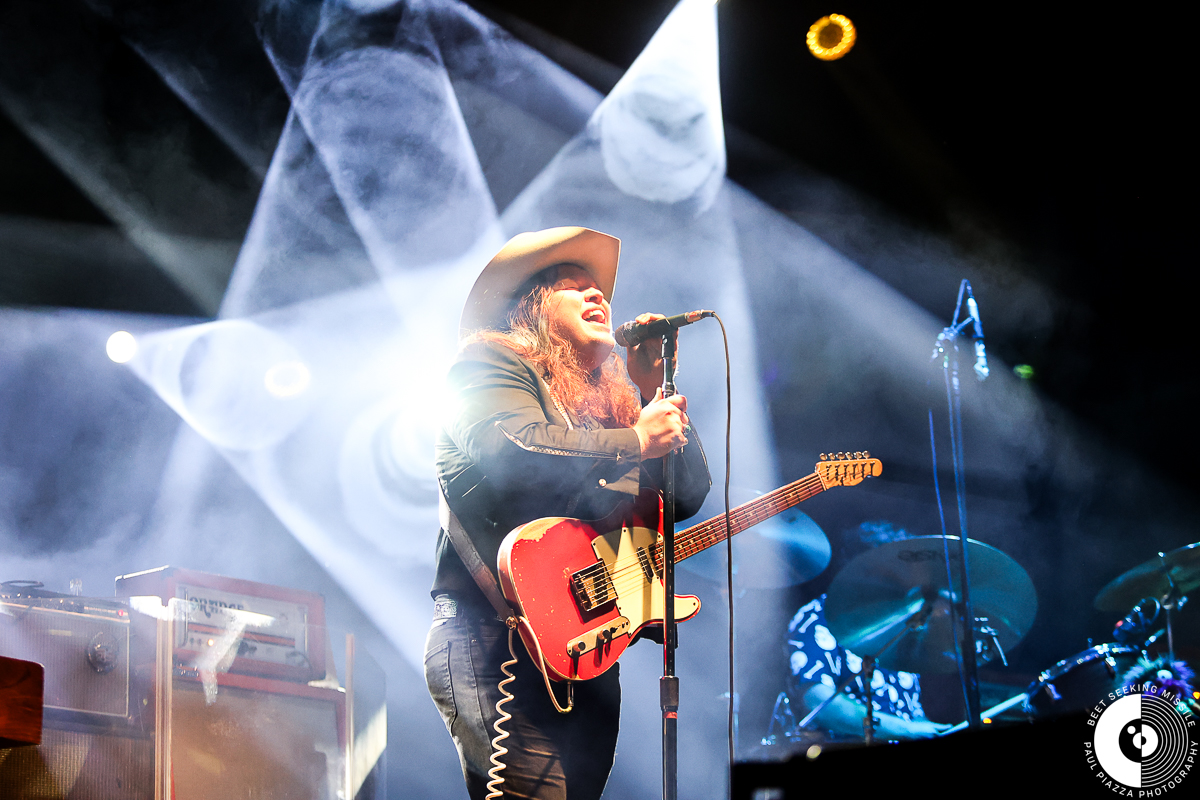 This year's lineup featured an eclectic array of headliners including song craftsman Jason Isbell and the 400 Unit, the young soulful blues prodigy Marcus King, the epic jam rock of Moe, and stylized trip-hop, world beat masters Thievery Corporation. This eclectic nature is the norm and throughout the festival, where the sound choices are broad, there are multiple stages featuring a wide variety of music that goes on all day long and well into the night. A lot of dynamic choices.
Besides the headliners, there were a number of amazing Playshop sets, which are one of a kind takes that feature groups of artists collaborating to celebrate a particular artist and era. Because the early summer heat trends almost annually in Quincy, it's convenient that these sets take place in the air-conditioned confines of the High Sierra Music Hall. It's a great place to duck in and cool down before embarking back into the outdoor stages.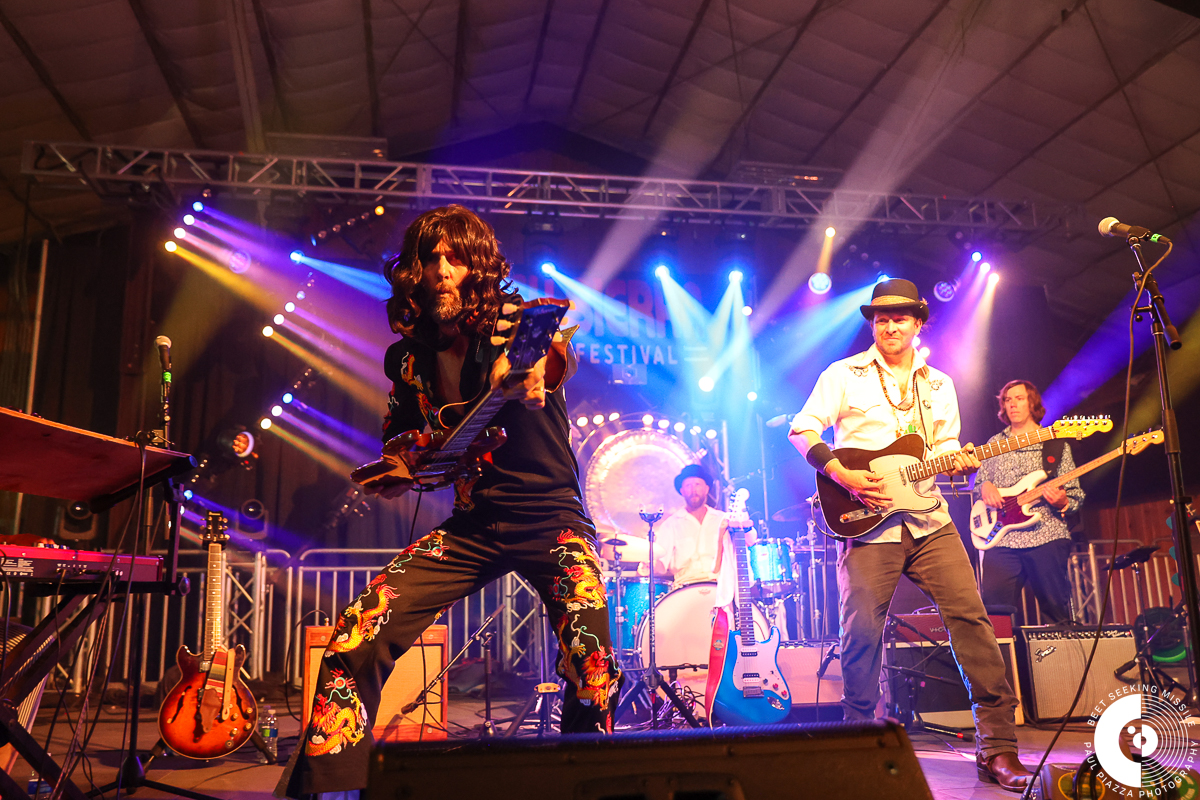 A couple of Playshop sets that stood out for many were a swashbuckling play through of Led Zeppelin's "Houses of the Holy" album led by the band Mescalito that featured many great guest players.  There was also a light-hearted tribute to the songs of Randy Newman entitled "Randy for Randy" that joyfully tickled the soul.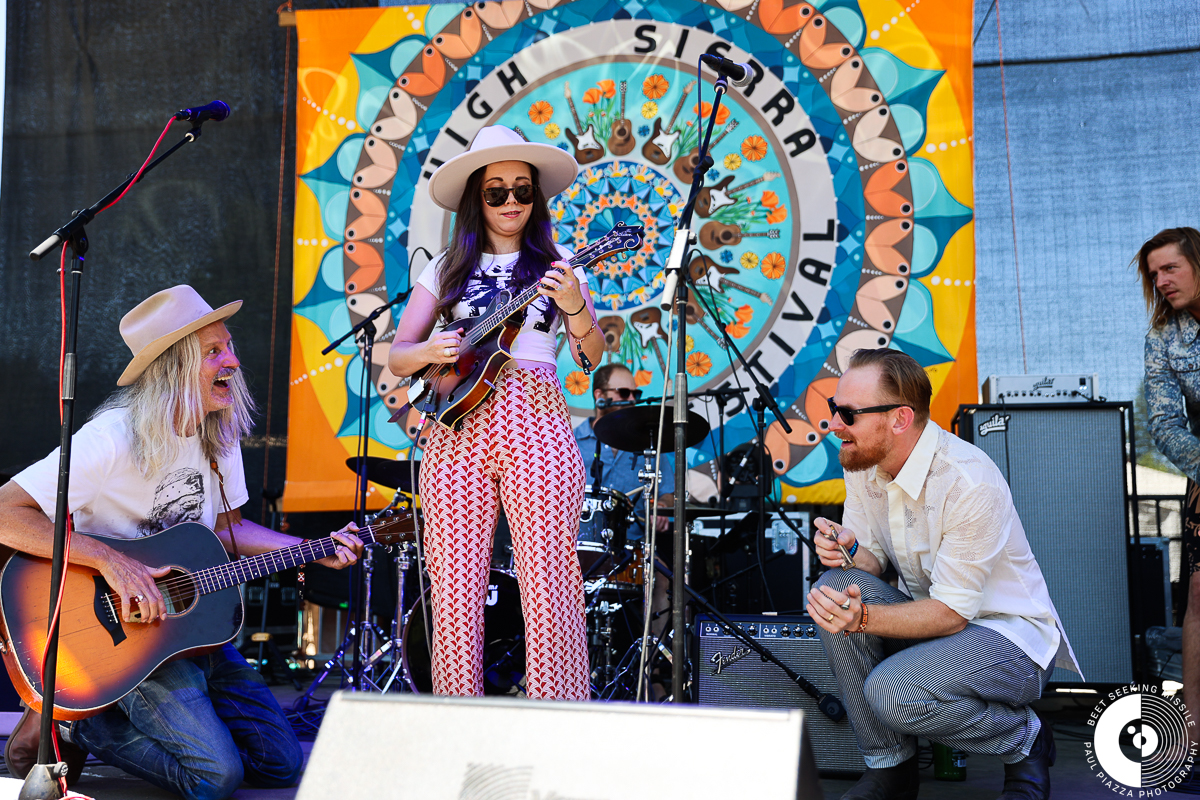 Later in the evening, there were also Troubadour Sessions, where talented small groups songsmiths got a chance to perform acoustically in a more low light, intimate, sit down setting.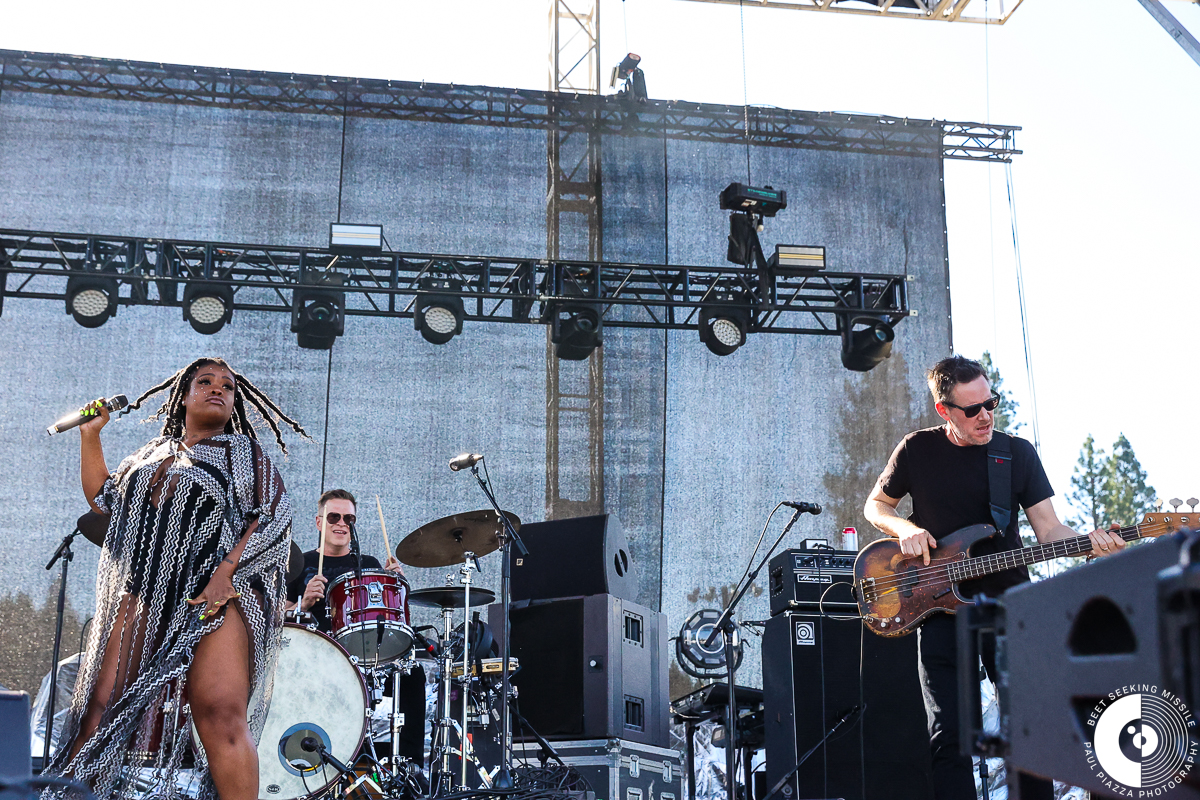 Of course, while all of this great stuff was going on, there was also a plethora of incredible acts to choose from, spread across three primary stages. Two bands that have made multiple appearances and always set the musical standard bar high are New Orleans stalwarts Dumpstaphunk and Galactic. Dumpstaphunk also pulled double-duty when they combined with the crafty trio the Nth Power to present a jaw-dropping tribute to 80's funk legends The Gap Band. This set came complete with band members wearing fringed cowboy outfits a la early 80's Gap Band and some explosive funk.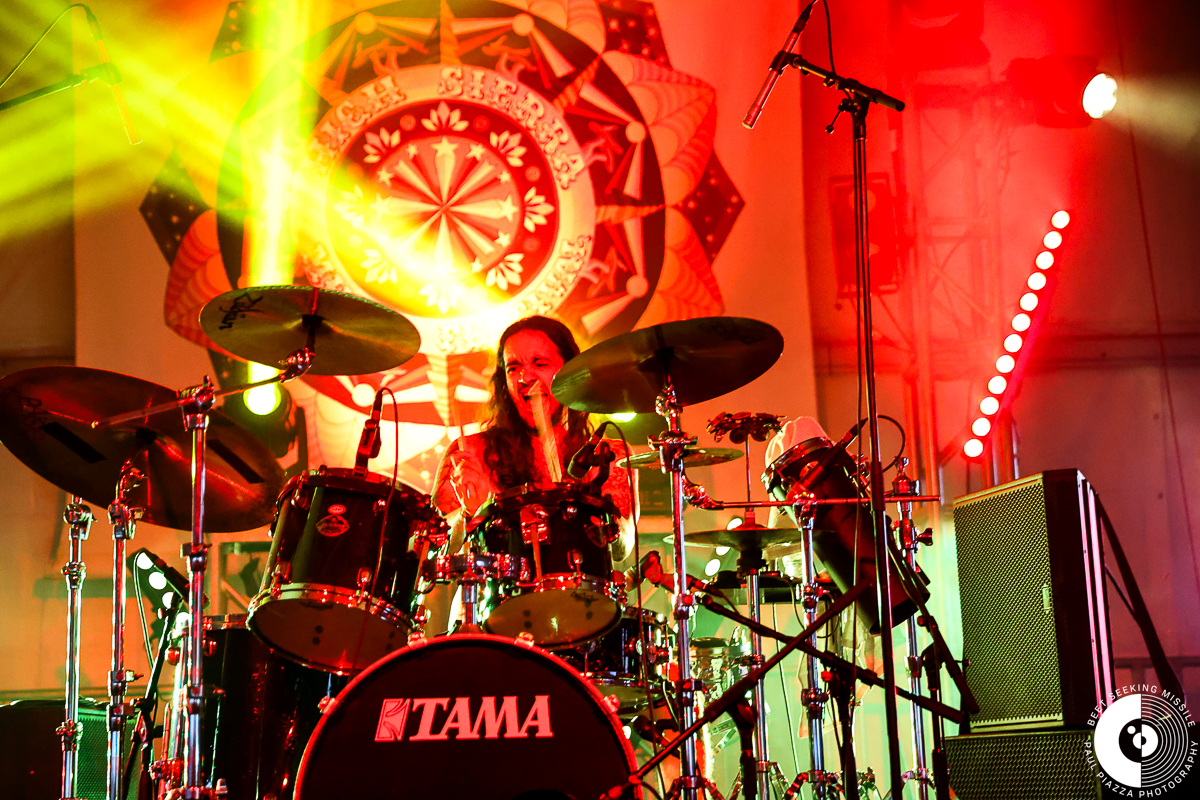 While great tunes from the past were often revisited or reinvented, there were also many talented emerging artists who vied for the ear's attention. A few examples of these were the UK's The Heavy Heavy, Kentucky's SG Goodman, Arkansas-born Handmade Moments, and one of the heaviest rocking bands to ever play the festival, heavy psychedelic rockers King Buffalo.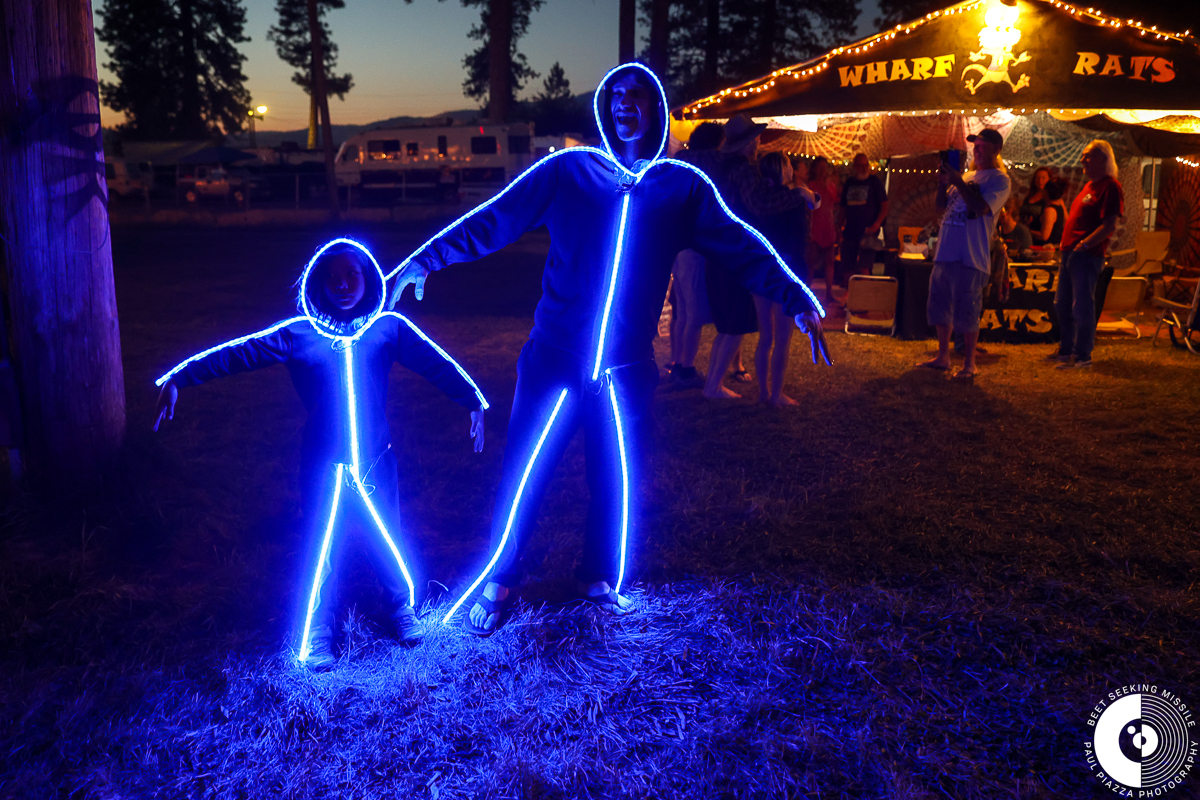 In a short chat  with King Buffalo drummer Scott Donaldson before the band played, he mentioned that the band had only recently returned to their homes in Rochester, New York from a slate of massive European heavy metal festivals. This included HellFest which takes place outside of Paris. "We played HellFest and we were on the same bill as Iron Maiden," said Donaldson with memorable awe. He was looking forward to his band's performance at High Sierra as a means to share the band's music with fans outside the bands normal circle. And indeed, they caught the ear of an ever swelling crowd, who seemed to respond very well to their powerful, hypnotizing groove. This festival was part of a brief, two show swing out west before regrouping and heading back to Europe again later this fall.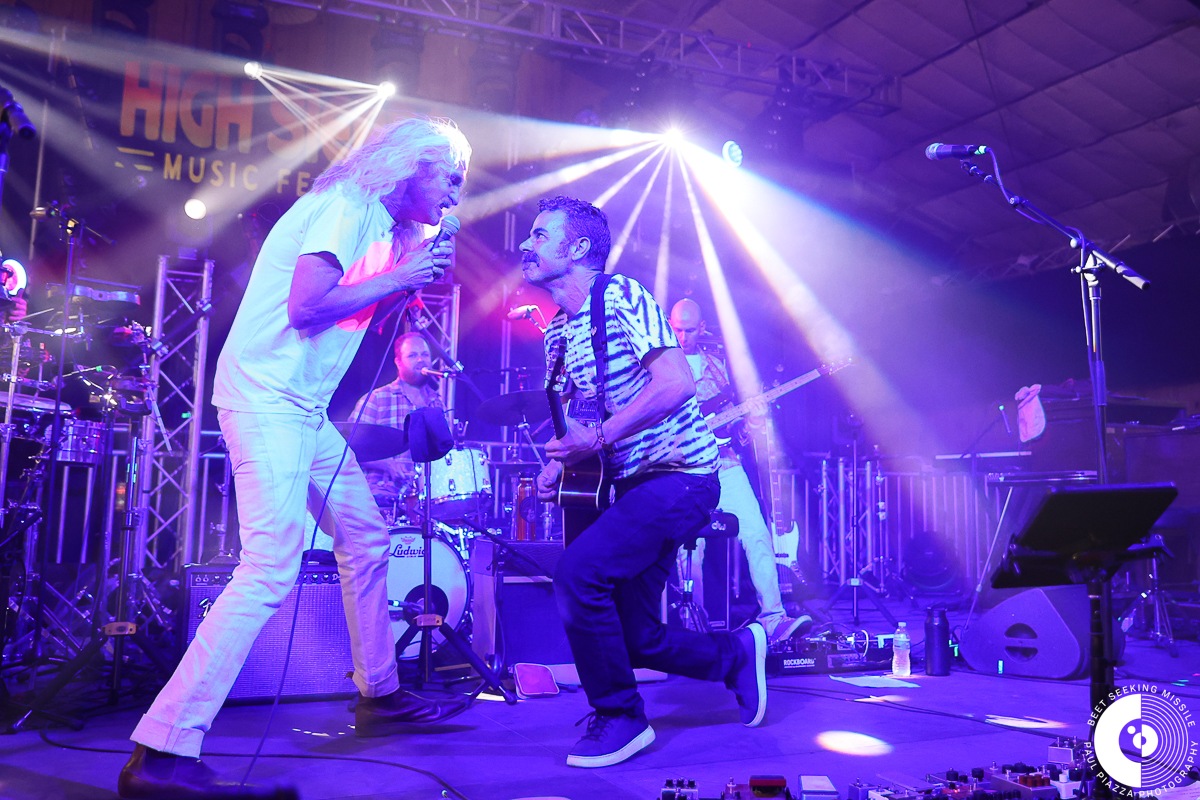 In addition to the new, there were also the familiar visages of troubadours like ALO's Dan "Lebo" Lebowitz, sweet loco at large Steve Poltz,  and Fruition's talented Jay Cobb Anderson, all amazing jam veterans. Also on this tangent were amazing young women and men who are emerging on the scene: mandolin maestro Sierra Hull, multi-instrumentalist Anna Moss (Handmade Moments), mandolin prodigy Kyle Ledson (Broken Compass Bluegrass), and story-telling troubadour John Craigie.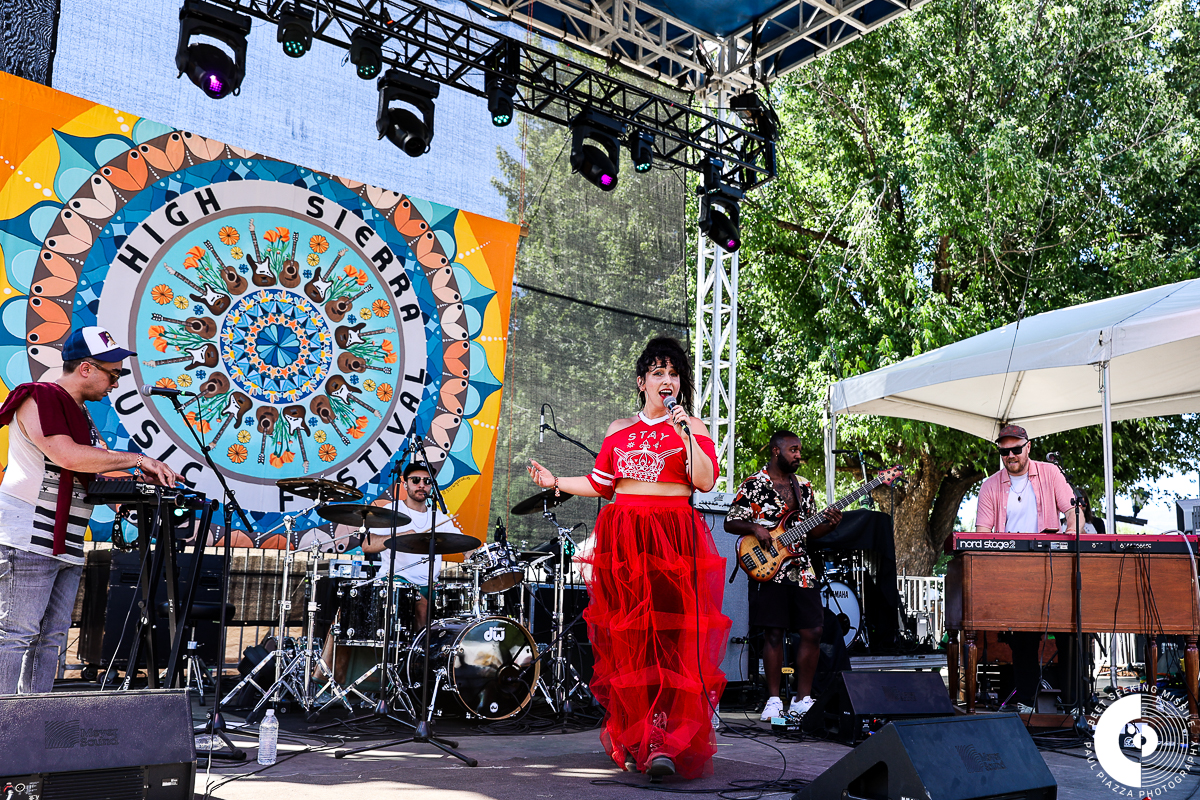 One familiar festival face, who also made the rounds was Shira Elias. Elias had previously played at HSMF with Turkuaz. The great East Coast funk band decided to call it quits during the pandemic, but a core of them stayed tight via text as they all navigated new gigs in the changed world. One result was that they started a new group called Cool Cool Cool. As luck would have it, before the big shut downs they had already connected with musical luminaries and former Talking Heads members Jerry Harrison and Adrian Belew and had started the live performance project Remain in Light. That picked up again after a bit and it took off like wildfire as the group has brought the landmark Talking Heads work to life across the United States.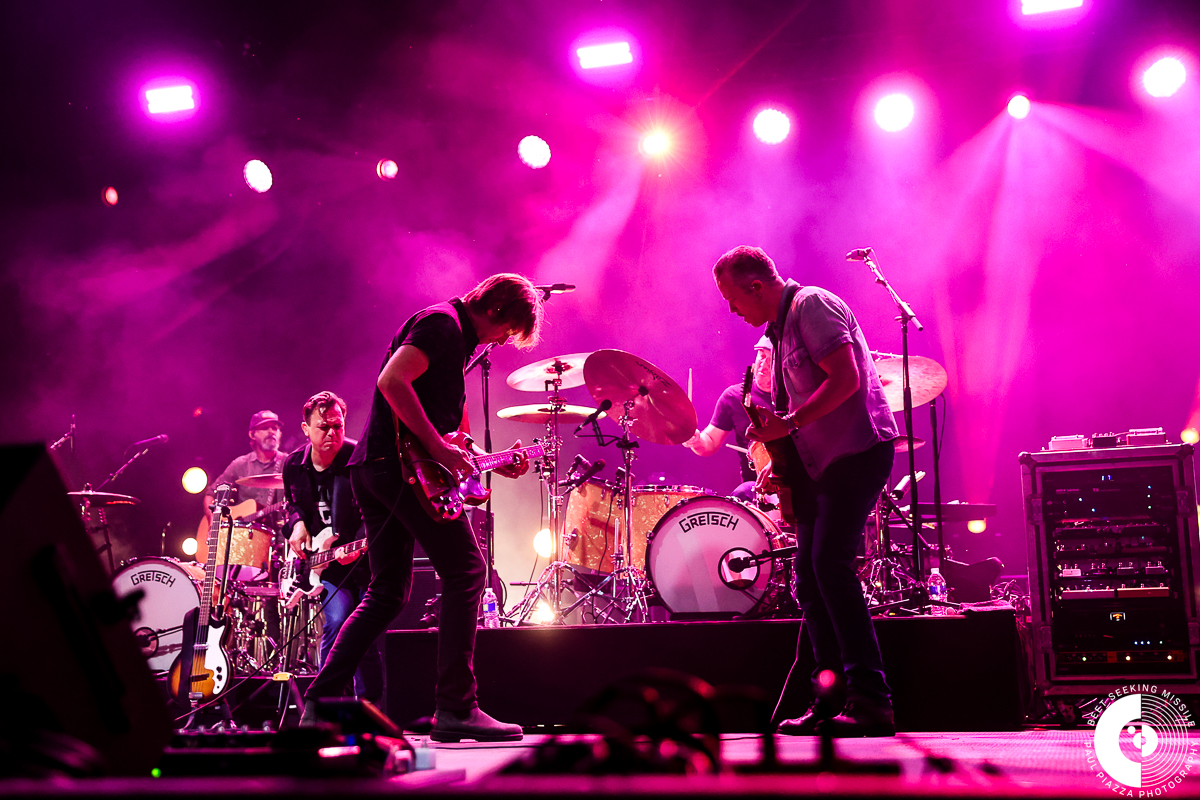 "After Turkuaz, it was really scary" said Elias. "We didn't know if we were gonna work again and then we got lucky and all of these opportunities came."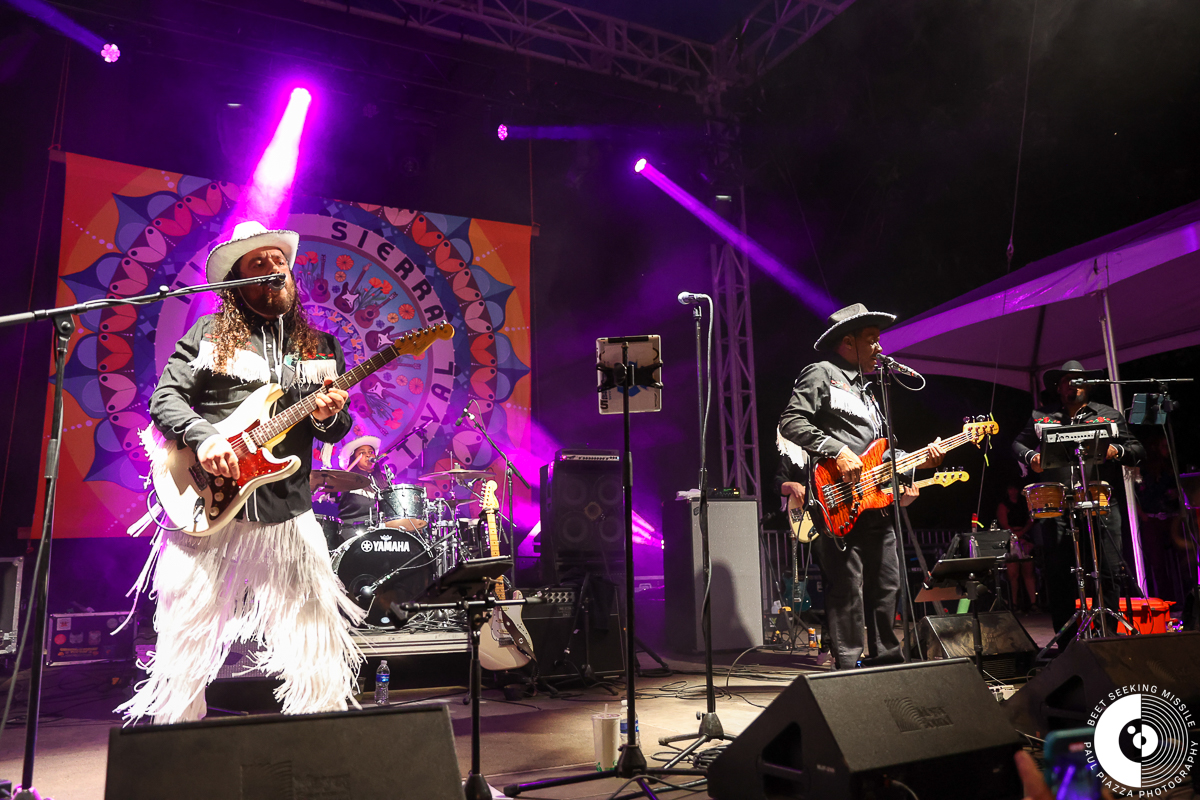 At HSMF, Elias played a pair of collaborative sets with Lebo, as well as a pair of sets of her own music that she has composed with her husband Joel Fuentes aka Mega. They call their style Future Soul. "It's a little different vibe than a lot of the stuff you hear on the jam scene," said Elias. "It's my vocals and storytelling at the forefront with modern production style. Mega does a lot of the programming."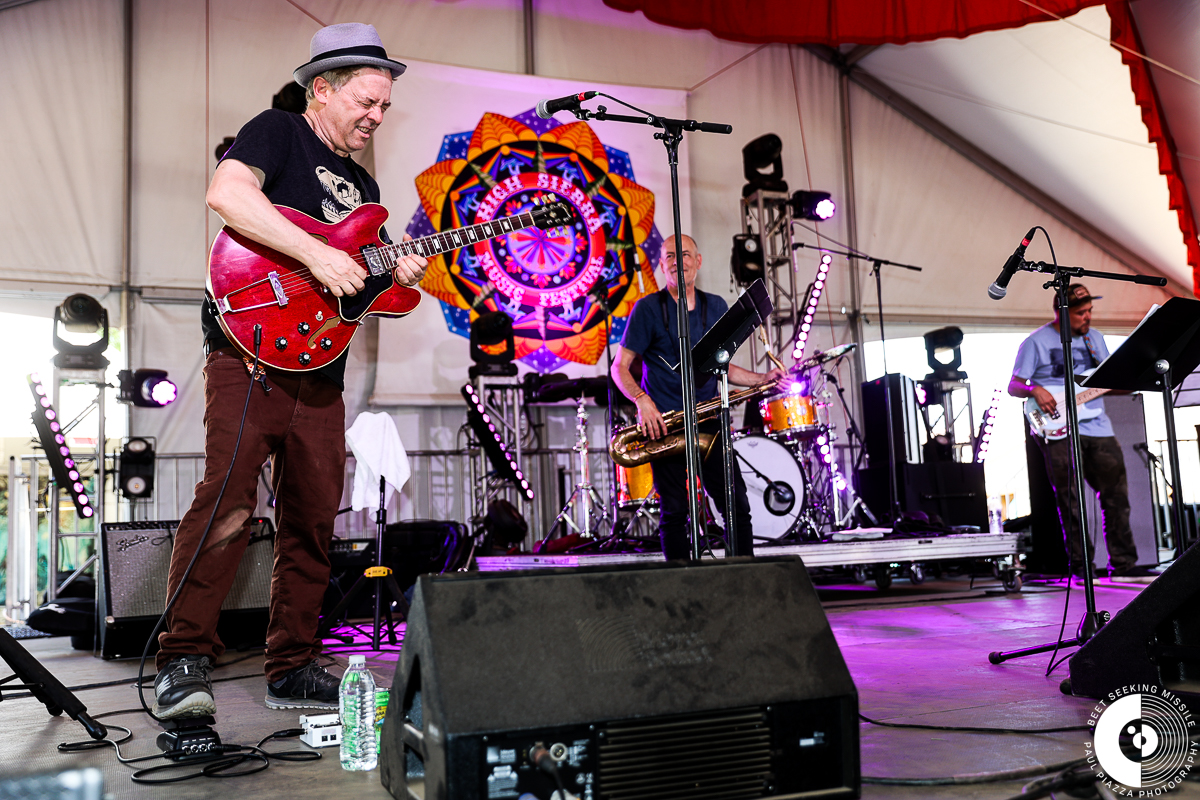 The pair put together a live band for the festival and boldly played through a set of their mostly unfamiliar new tunes at the festival. These sets were very well received and people were wowed by Elias' vocal range. It's hard not to be – she's a vocalist with incredible power and range.
Another fun musical feature of the long weekend were innovative bands who weren't on the festival bill, but set up what were called Renegade sets. These were mostly designed as a short pop up set in a designated campground that took place in between sets or after hours. Sometimes, down the road, one or two of these groups may end up appearing on the regular festival schedule.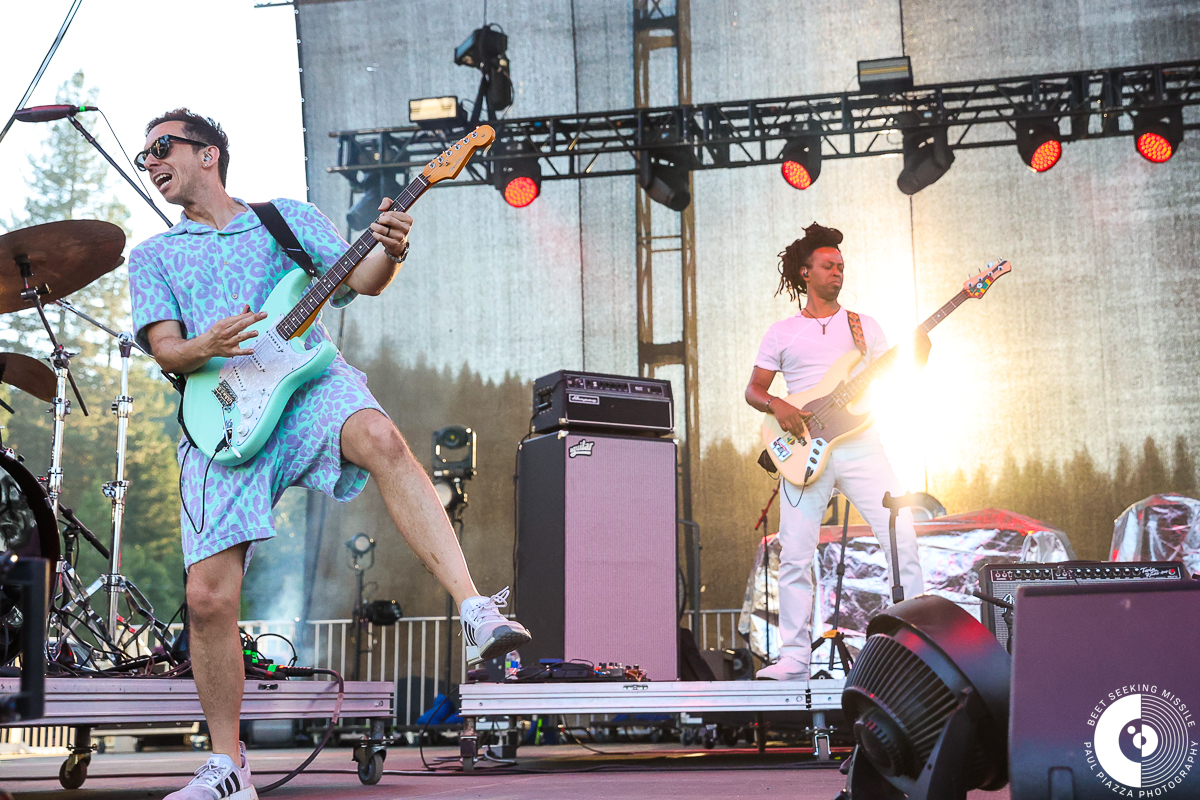 When things wound down at the end of the festival's fourth and final day, it was difficult for many to say which performance was the best. And is there really any right answer to that question?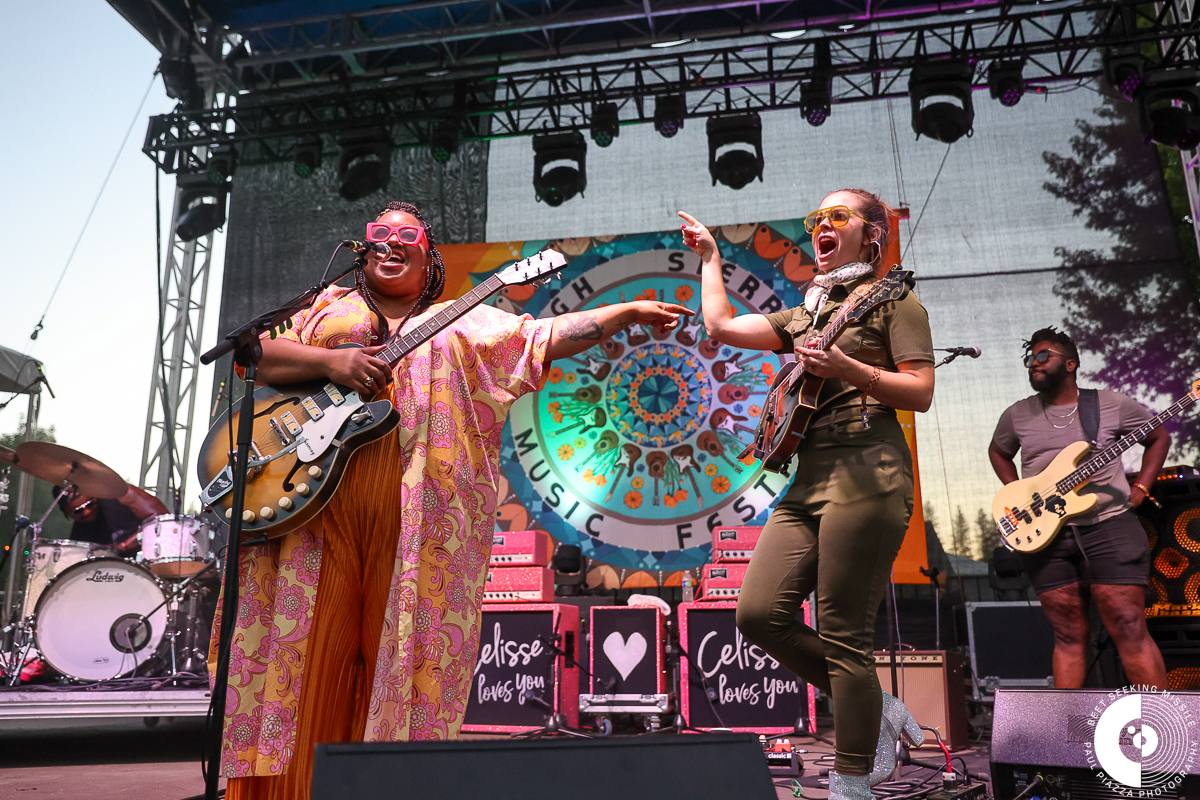 It's all subjective at the end of the day. But as far as the experience of a community vibe, this festival is difficult to top. It's a place where families bring their kids and then, often times, their kids come back on their own as adults. It's a place where people create amazing meals at camps and people thrive in fun and peacock in adventurous outfits and just kinda let their freak flag fly all weekend. After thirty years, the generational torch has been passed and the resounding agreement is that the love for music and community continues to be everlasting.