Overkill
Great American Music Hall
July 13, 2023
Photos by Raymond Ahner
Having just released their twentieth studio record, (Scorched, Nuclear Blast) New York thrash metal legends Overkill recently hit the road for the Scorching the Earth tour, which will see the band hitting sixteen cities in eighteen days. Opening night of the tour kicked off at the Great American Music Hall in San Francisco recently, and the band packed the venue with die hard fans, many of whom were at some of Overkill's earliest shows in the city.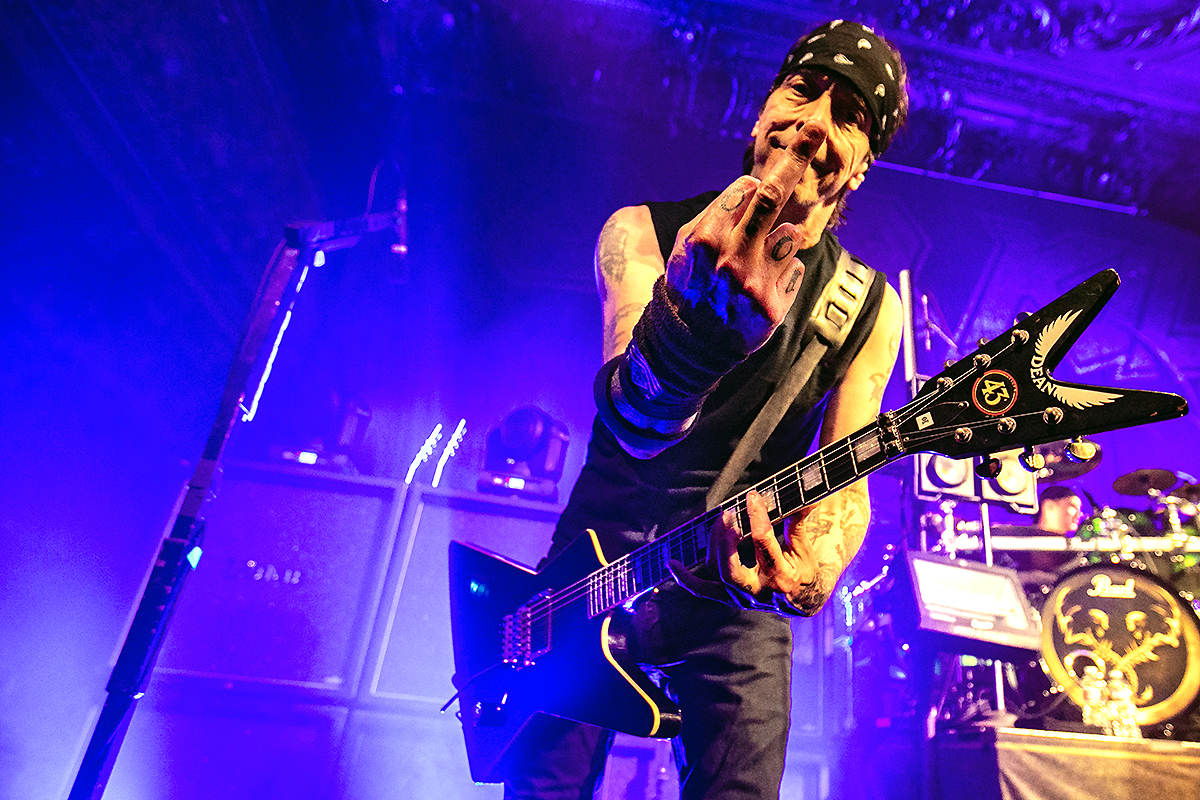 Opening their set with "Scorched," Overkill were on fire from the word go. With the two guitar attack of Dave Linsk and Derek Taylor, the song sounded even heavier live than on record. With his trademark microphone stand at his side, vocalist Bobby "Blitz" Ellsworth belted out the lyrics, sounding just as heavy and as raw as always.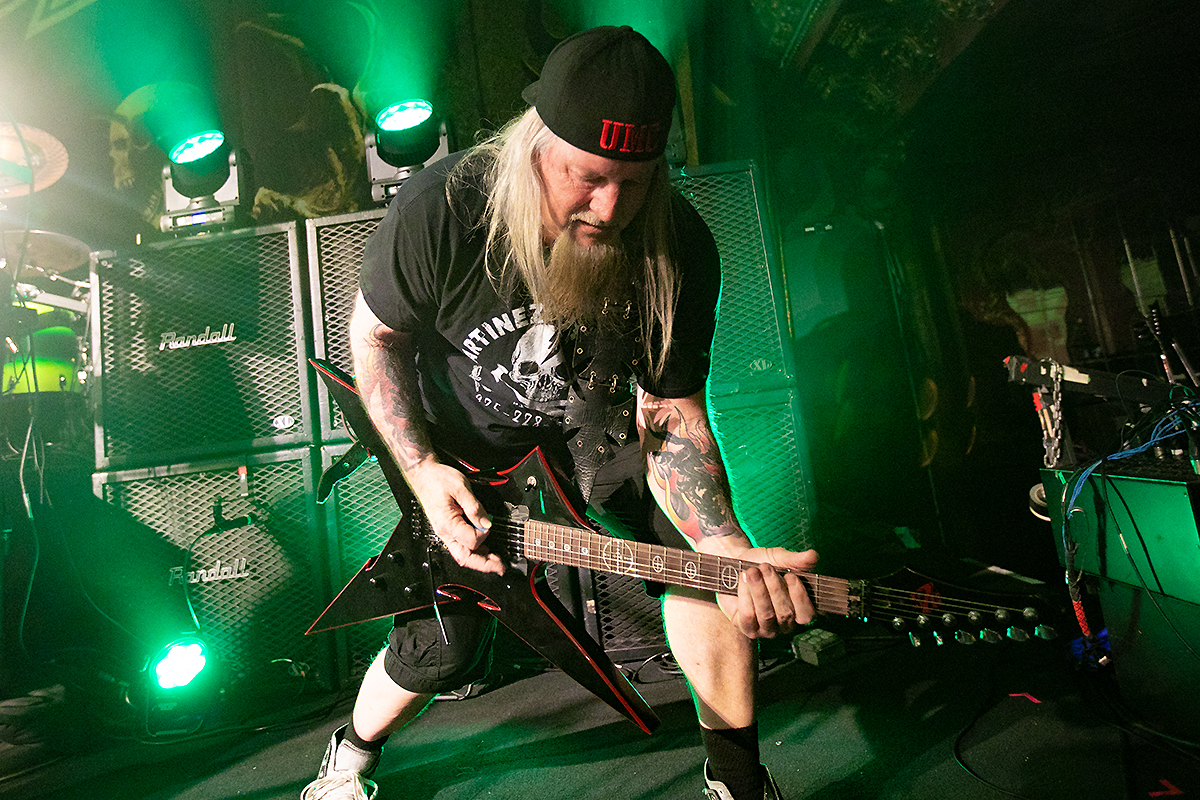 During the course of their near 90 minute 16 song set, Overkill cranked out a career spanning set list that spanned their over forty years as a band. Highlights included "Electric Rattlesnake," "Mean, Green, Killing Machine," and of course, "Hello From the Gutter." By the time they wrapped up their set with their cover of the Subhumans "Fuck You," it was quite apparent that the band is still at the top of their game.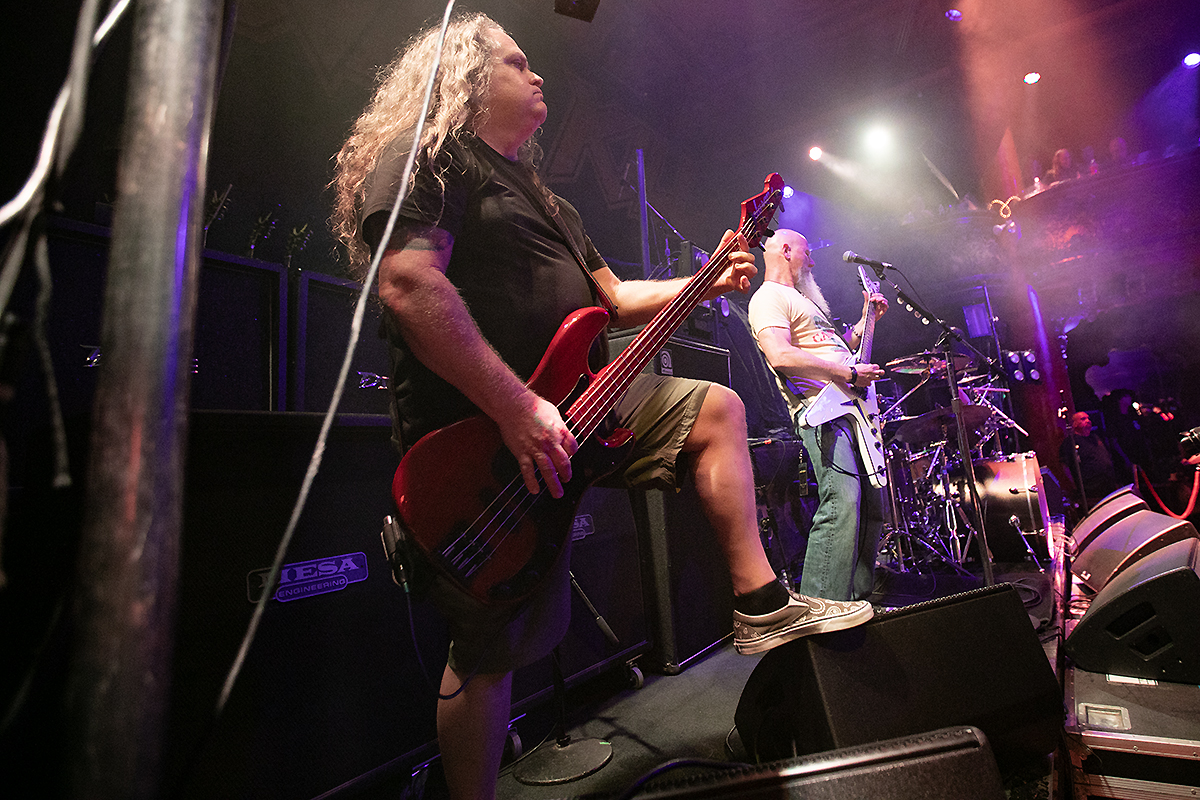 Support on the "Scorching the Earth" tour comes from fellow New Orleans trash stalwarts Exhorder, who put on a killer set of their own, as well as the legendary Heathen, who are one of the original Bay Area thrash bands.
Here's a slideshow with photos of all three bands by Raymond Ahner: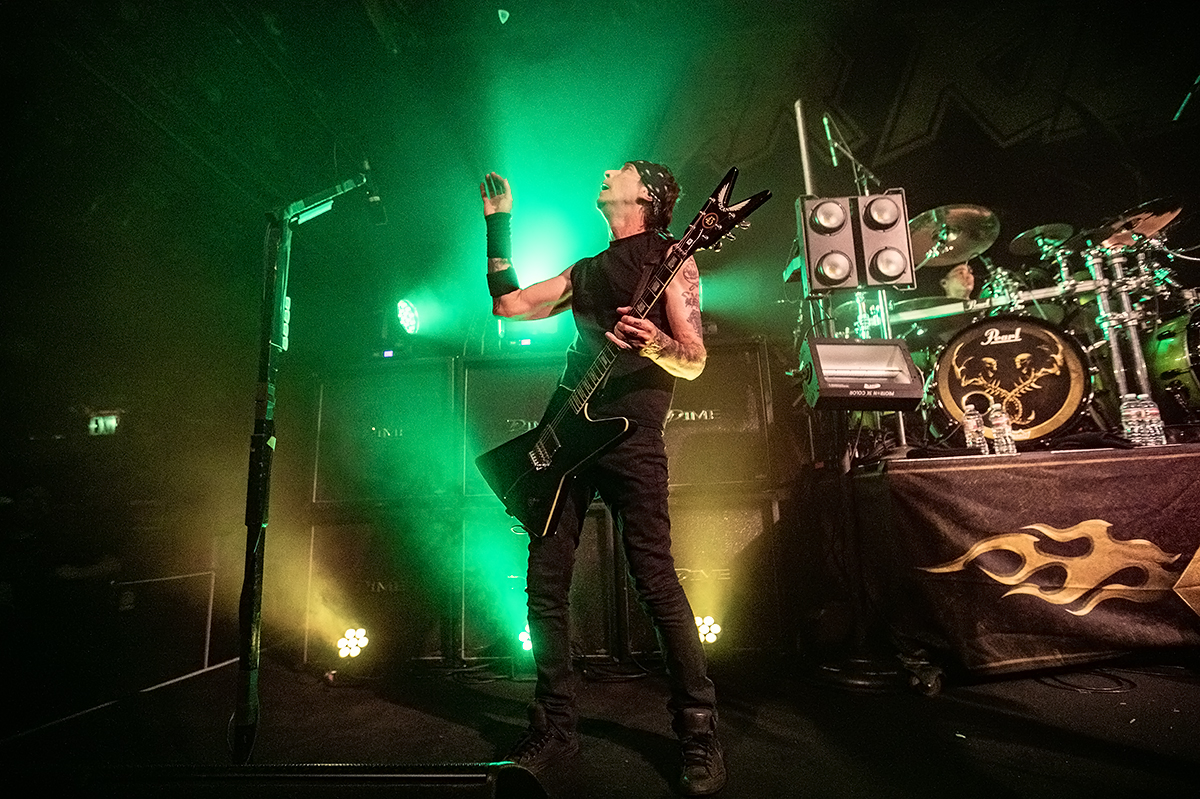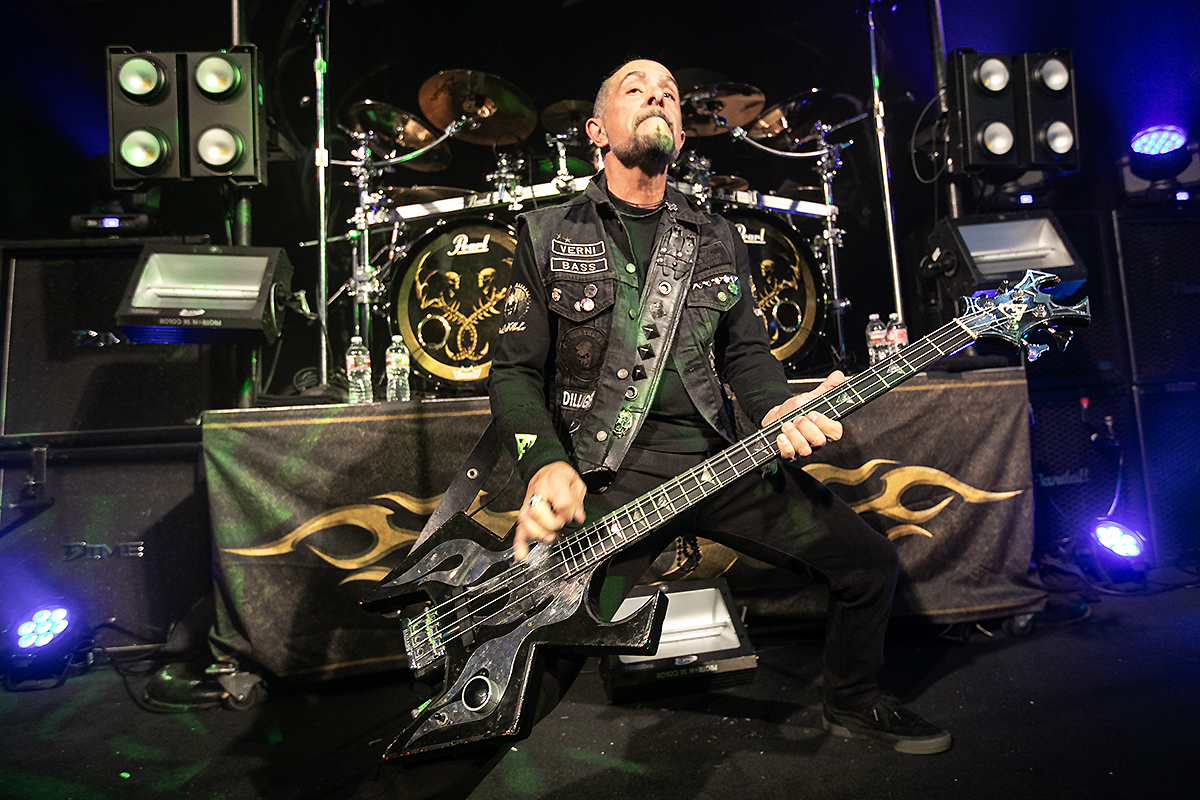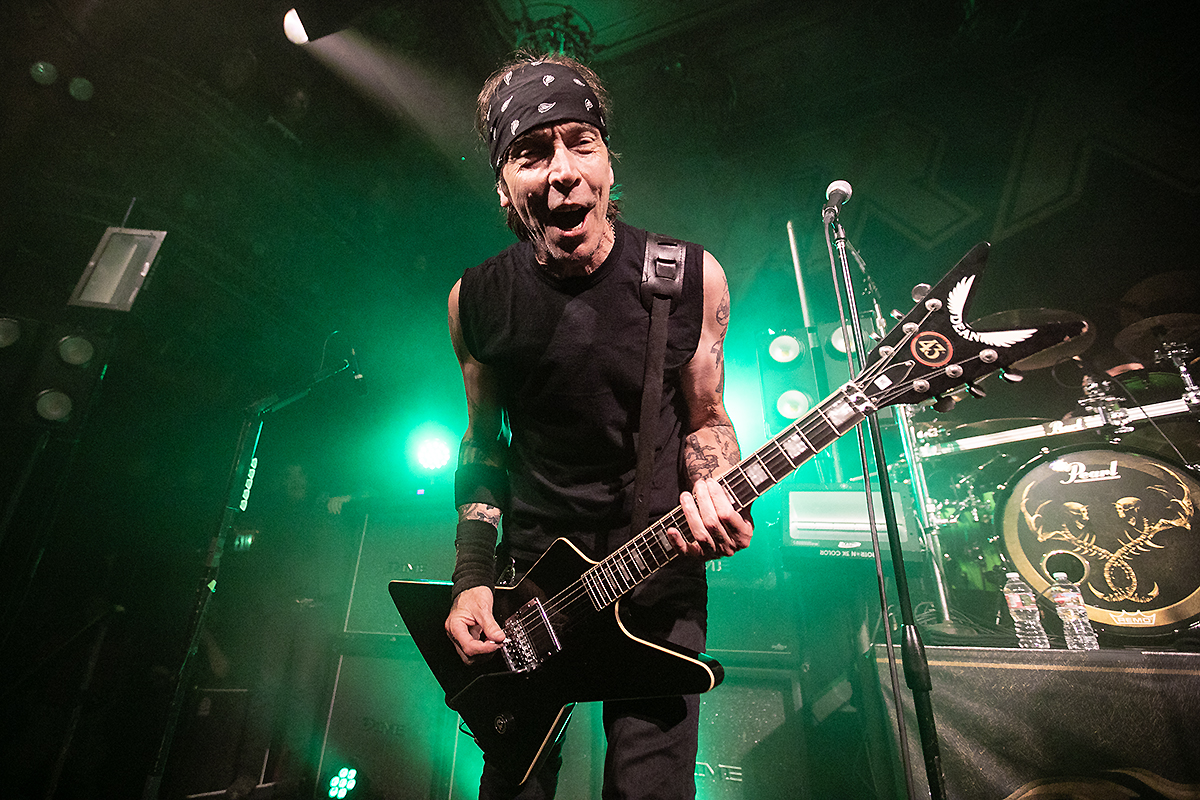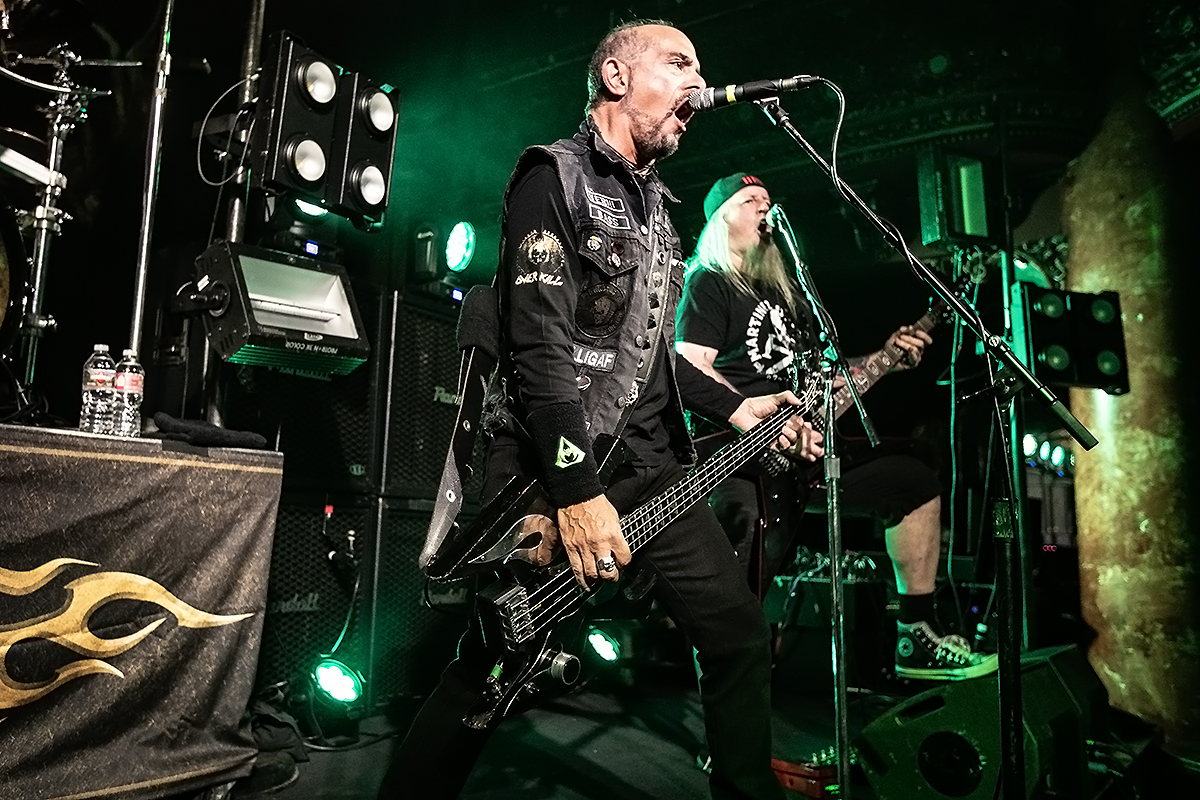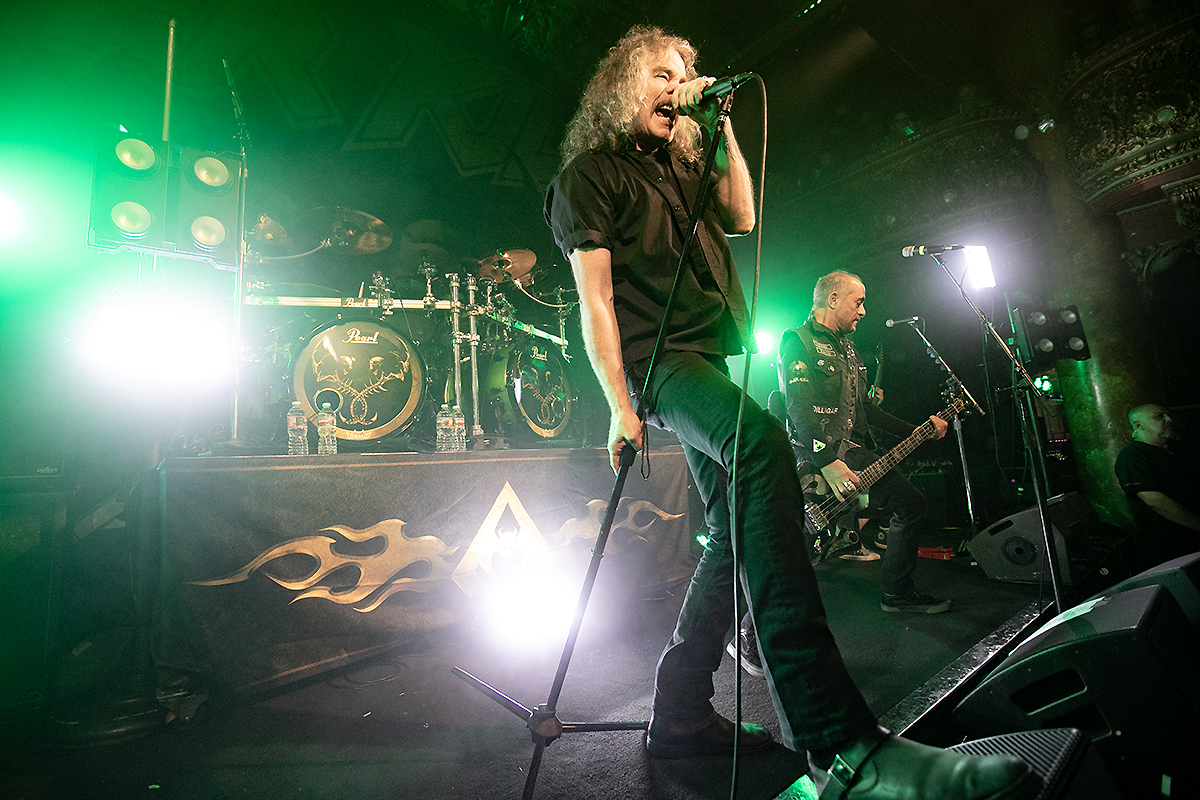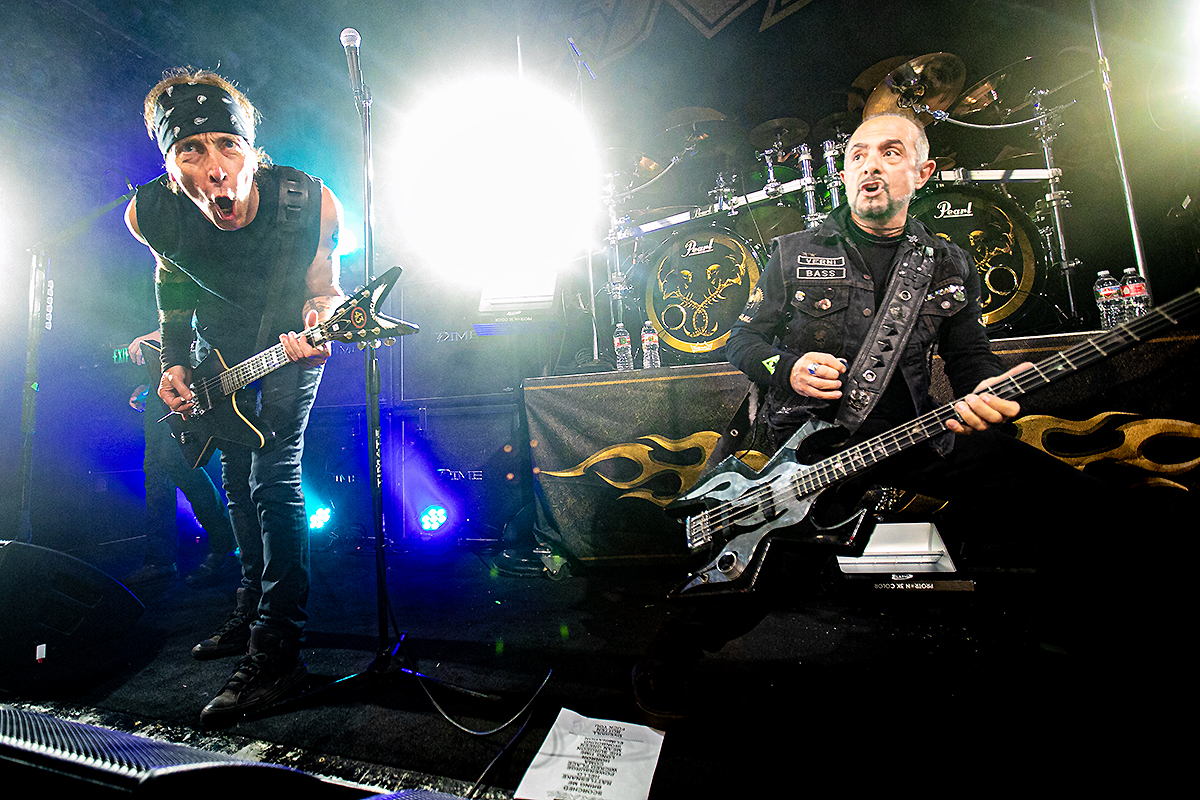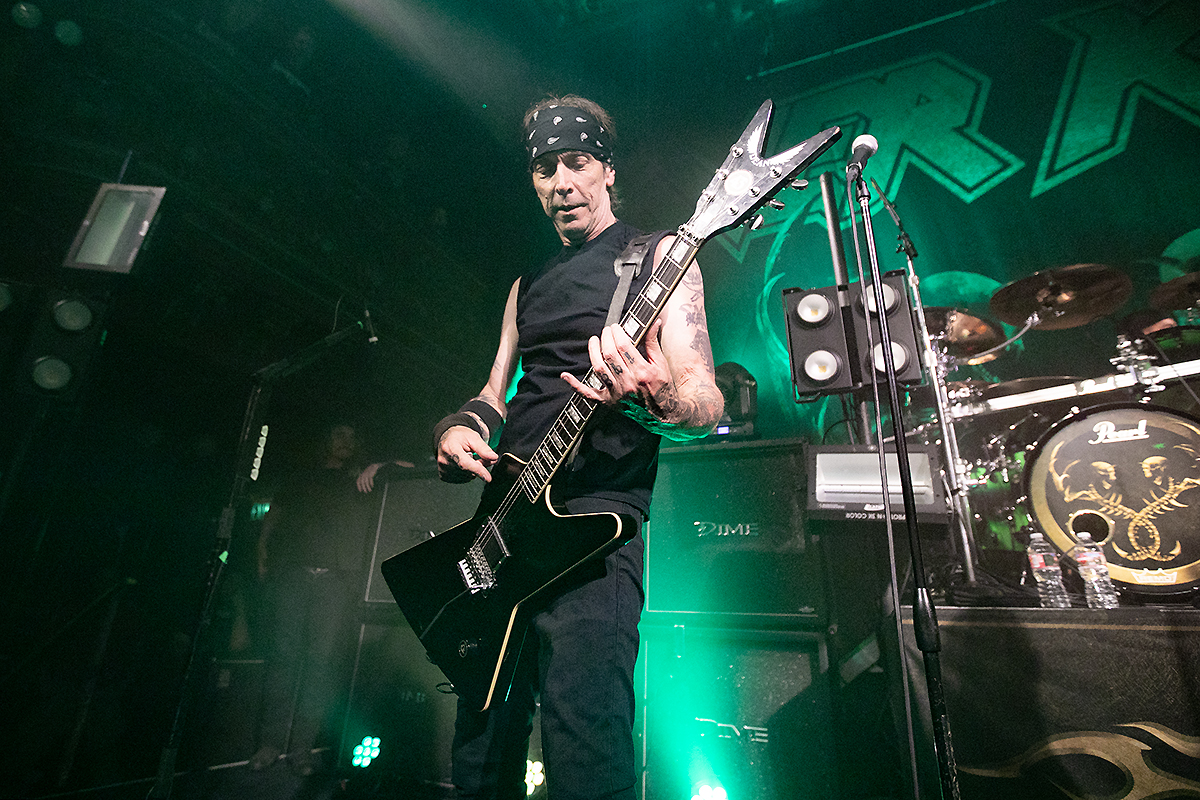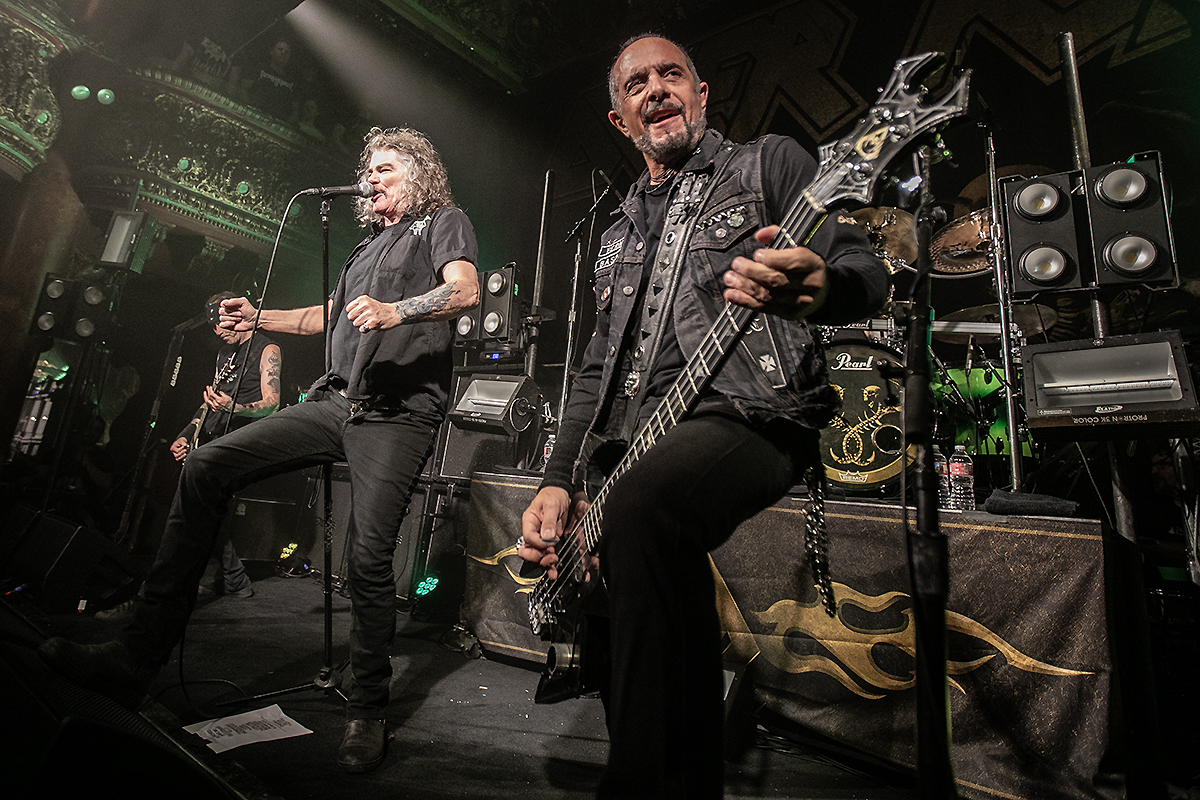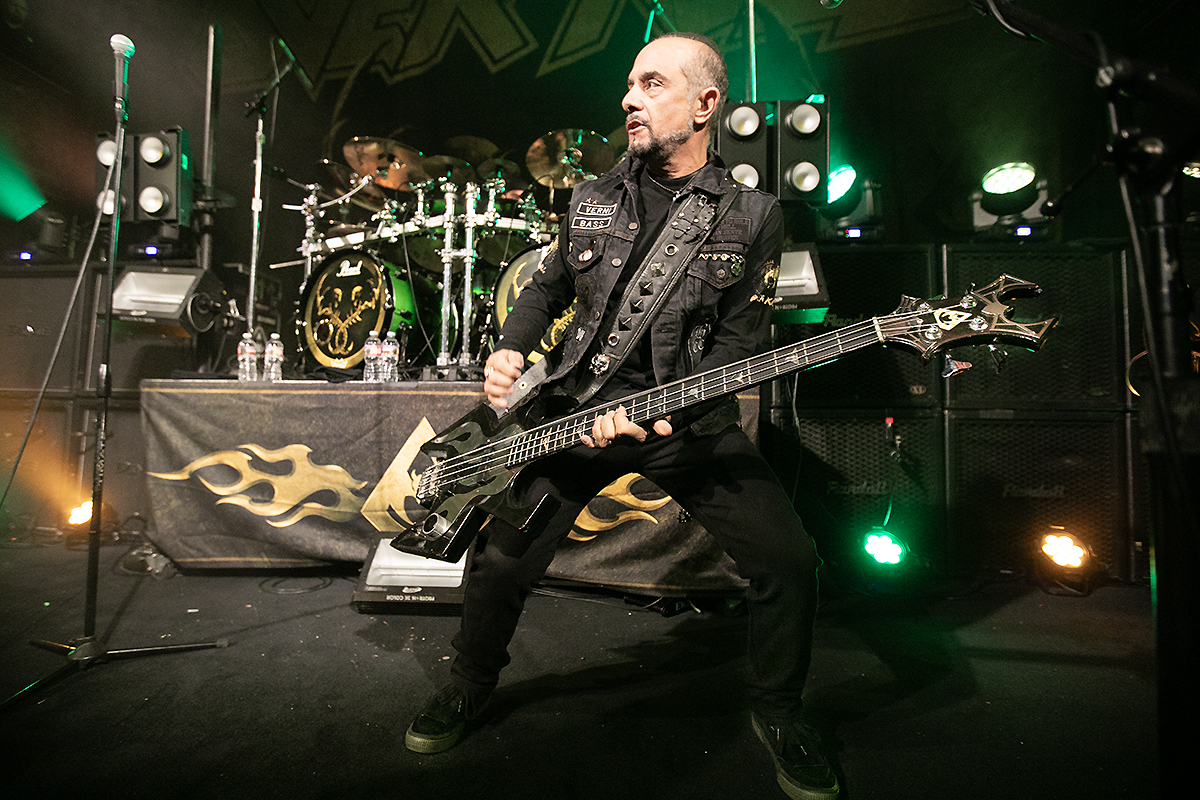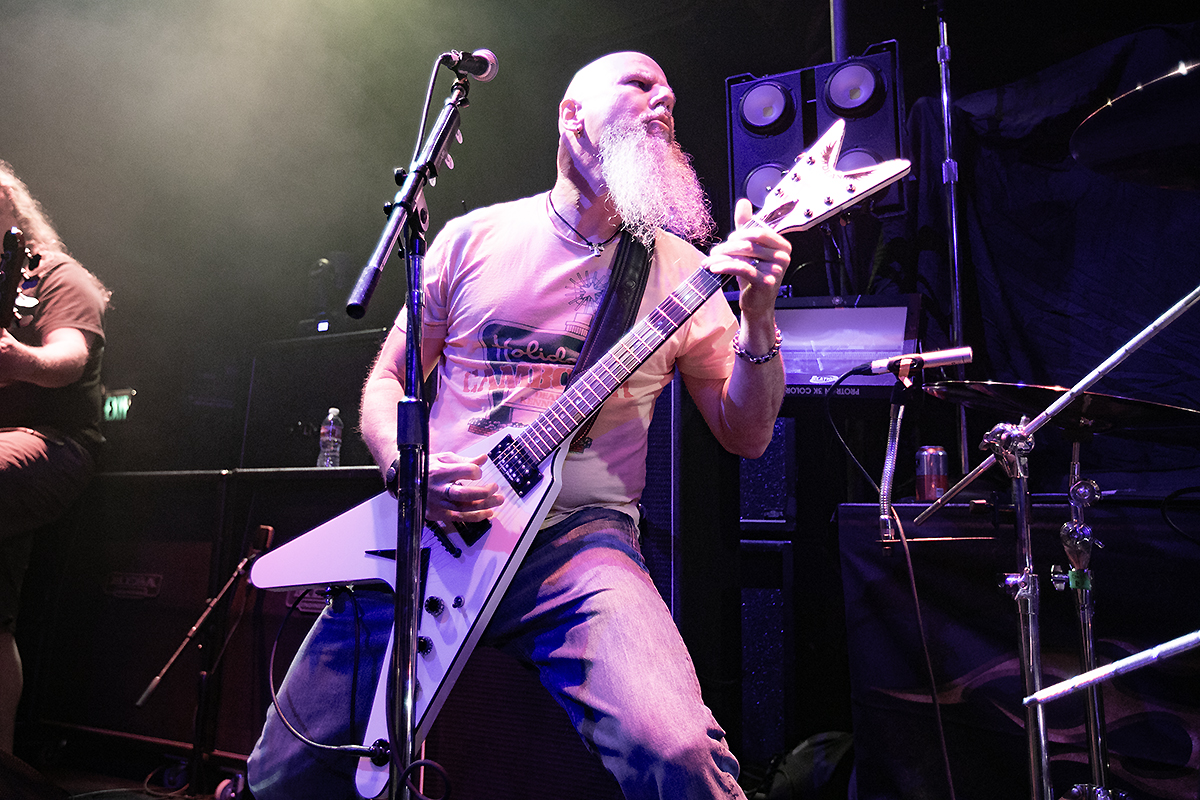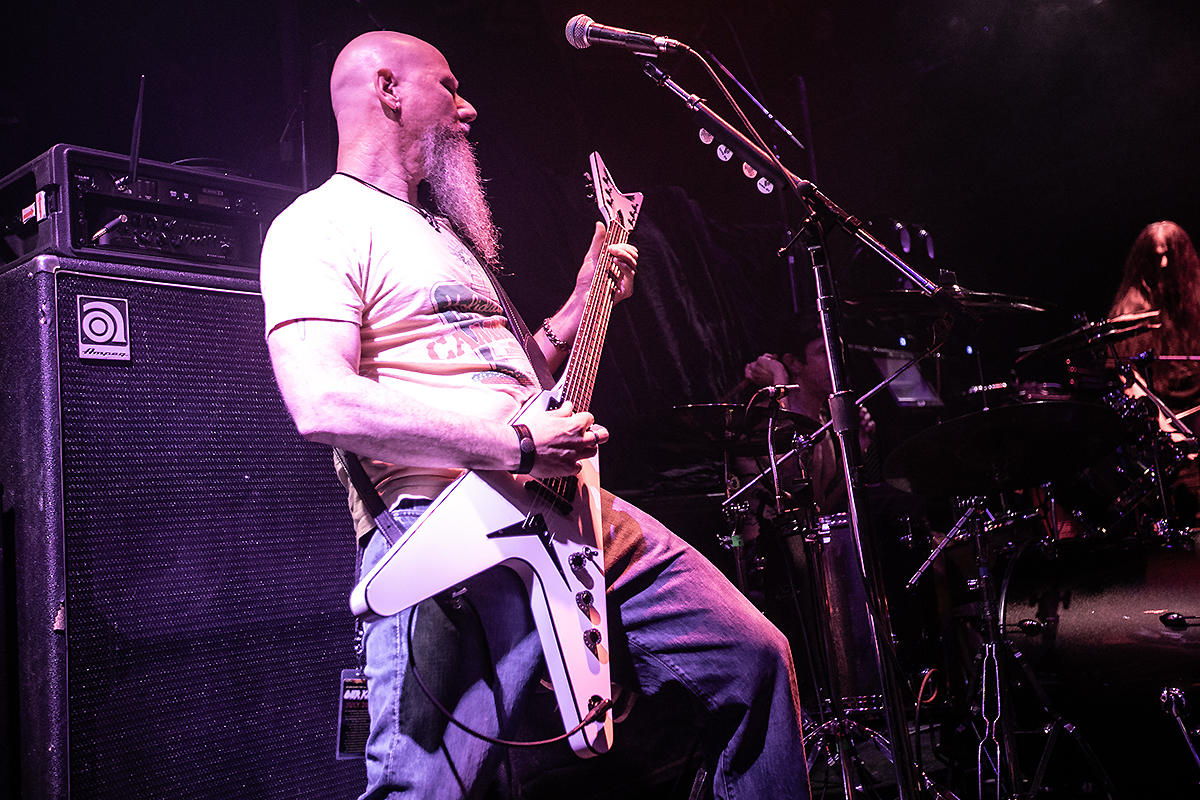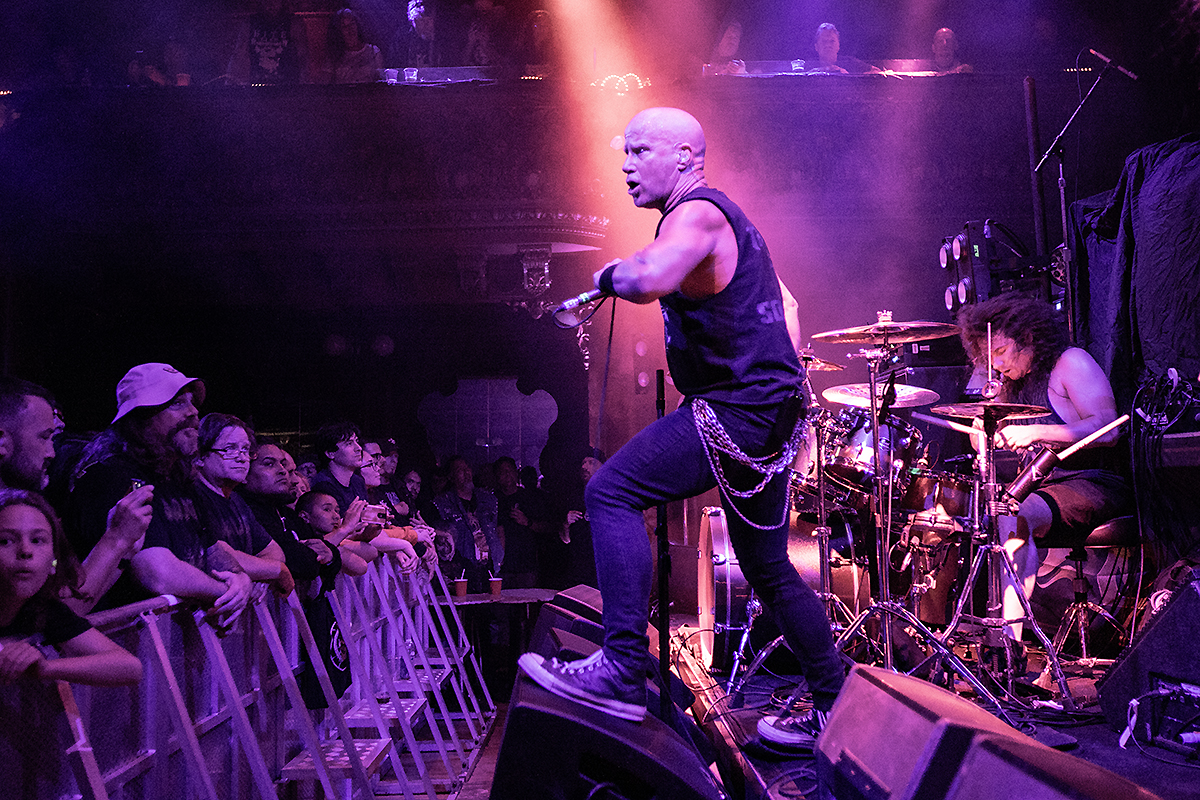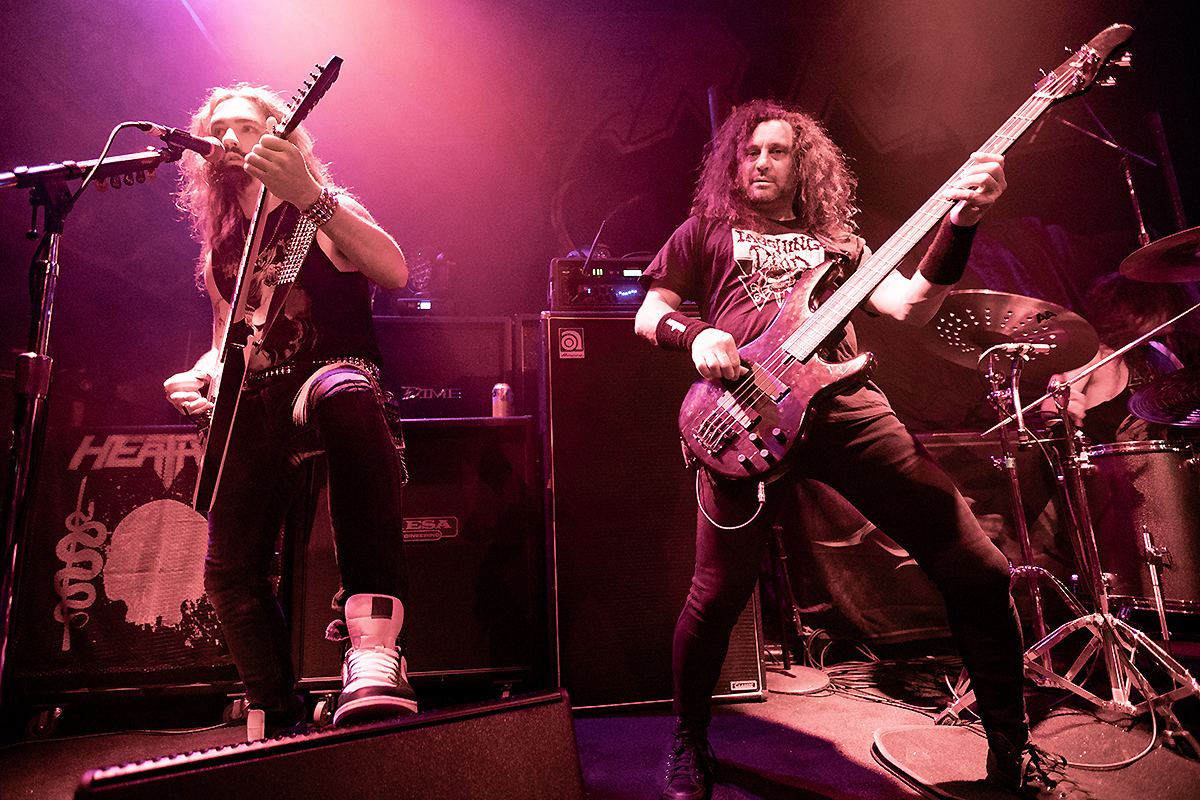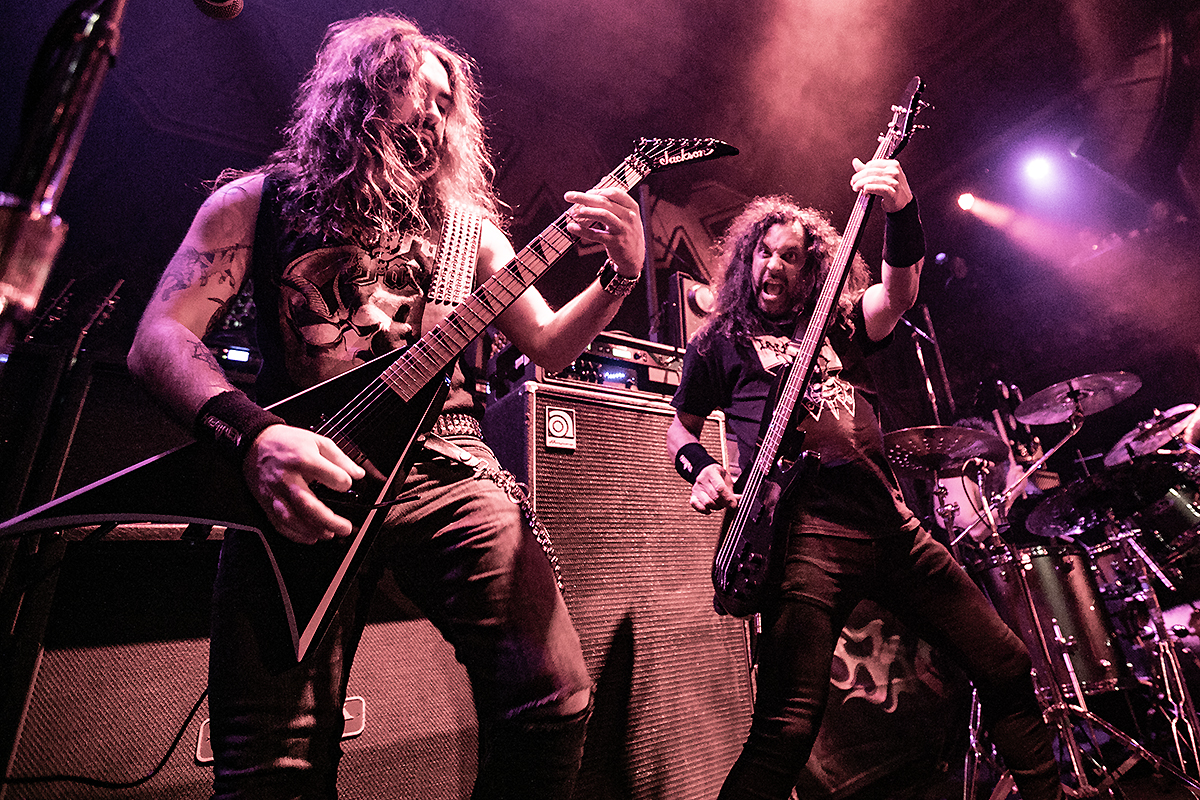 Links: