SF Sonic had the opportunity to catch up with Oakland punk band American Steel at their Slim's show while on tour with Hot Water Music. After nearly a decade gap, the band started playing again with two sold-out shows at the Ivy Room in December followed by releasing State of Grace, a two-song album on Fat Wreck Chords in March.
SF Sonic: How does it feel to come back after taking such a long break from playing?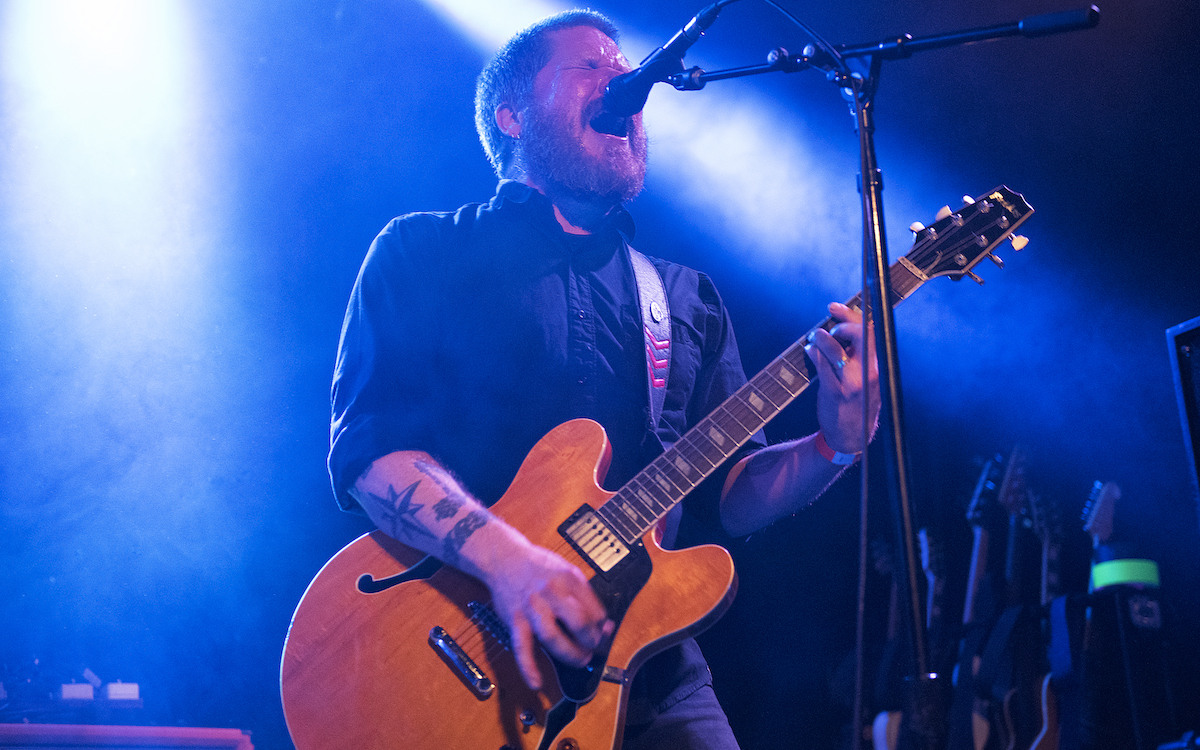 John Peck: The first few practices are always a bit rough, but after a bit we settle right back into our old dynamics. It helps that we all practice on our own before getting together. As far as the shows, it's been great to be able to just play when we want, and not feel like we need to keep up some minimum number of shows per year. It makes the shows we do play more special for us and for people who come to see us. The one bummer is that people always have a few songs they desperately want to hear, and our limited sets (as well as our limited practice times, if it's a more obscure song) mean we can't always take them up on the request. But the most important thing is to make sure the songs we do play sound as good as possible.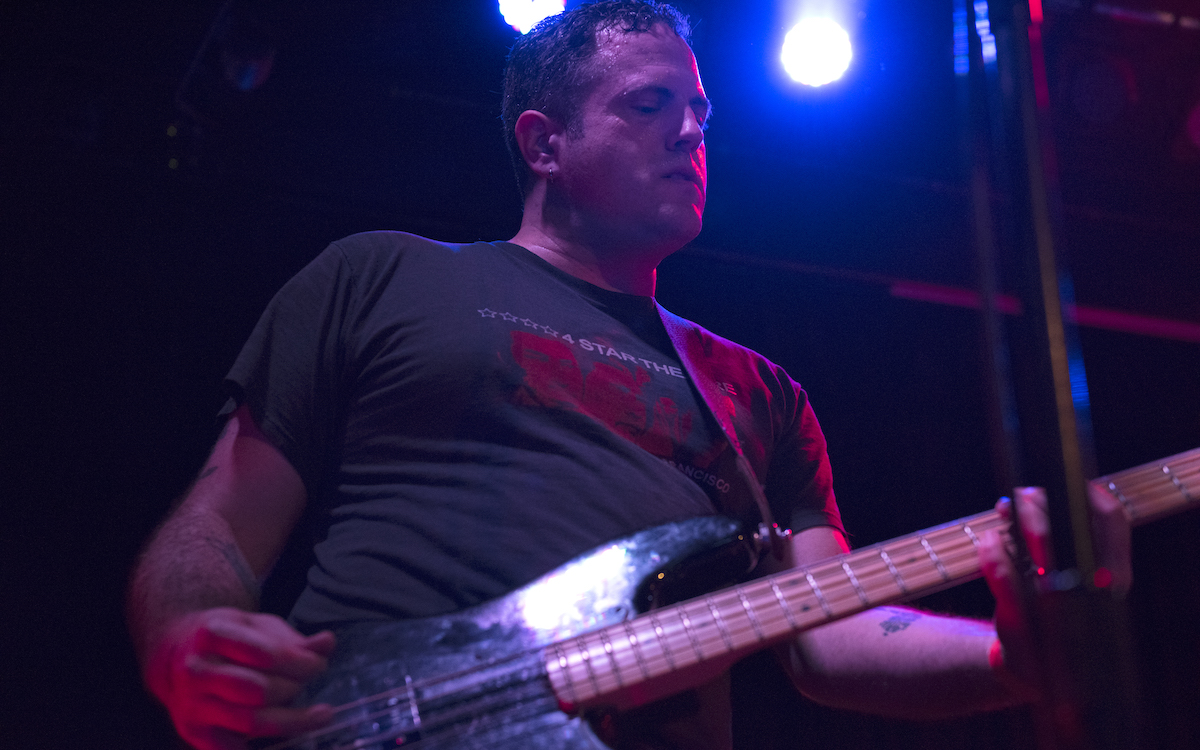 SF Sonic: How is it with having one band member living in a different country? It seems like you guys are making it work.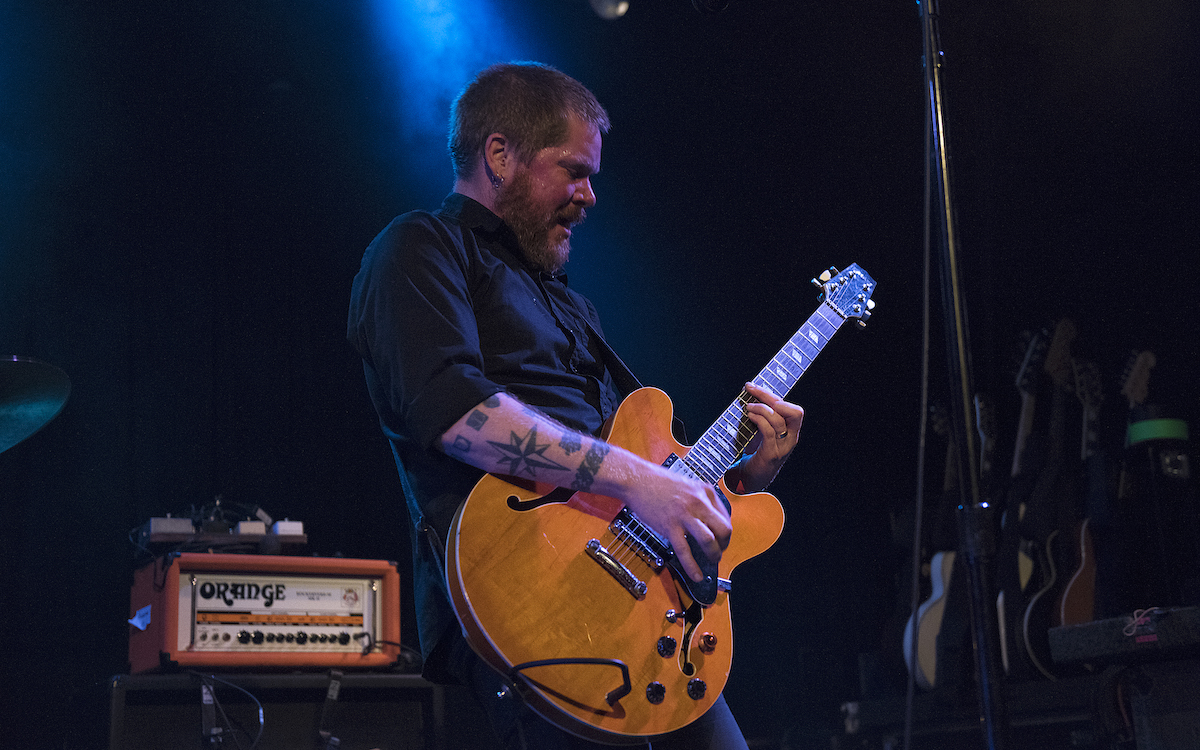 John Peck: The 7″ was particularly challenging, because I had to record my parts remotely, which can be a bit difficult and time-consuming without the immediate feedback you get from being in the same studio. As far as live shows go, it means being sure a show or string of shows is worth traveling internationally. Though really, it's not that much of a schlep from Germany to the US, particularly for East Coast shows, which are almost equidistant from Europe and California. And if we do end up doing any European shows, one of us is already here and gets to be the non-jetlagged one.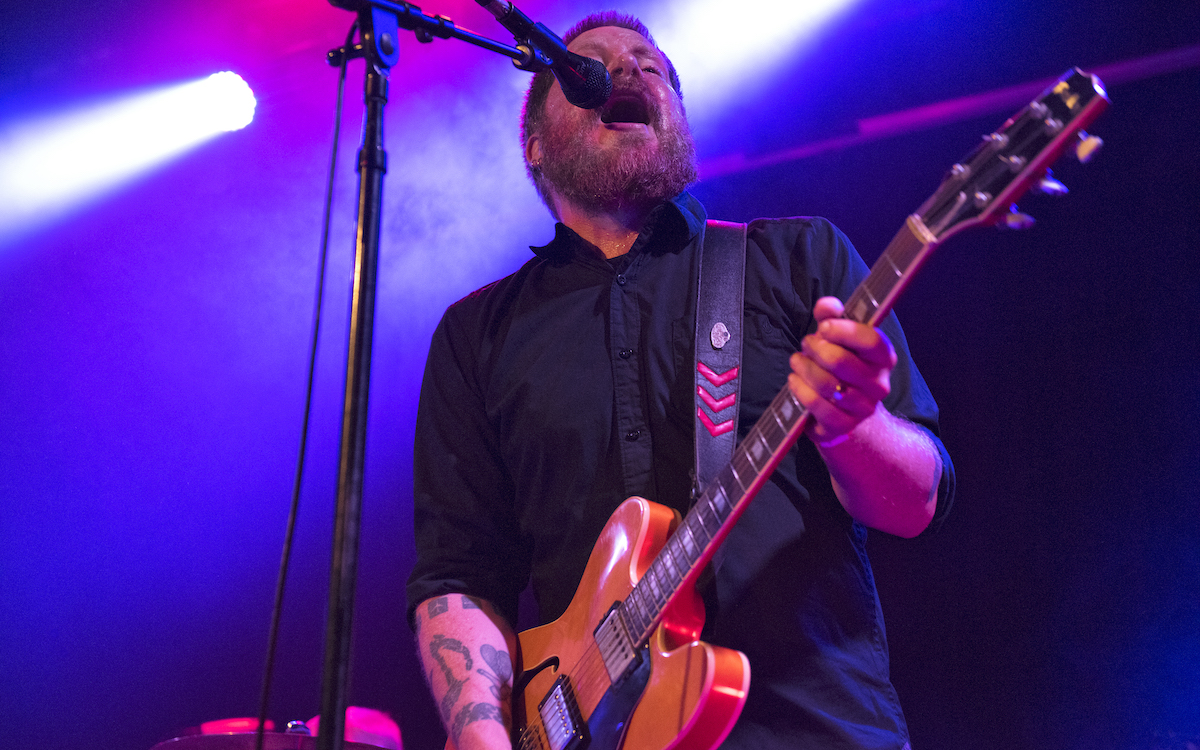 SF Sonic: Are you putting out a full-length album or releasing any follow up to State of Grace?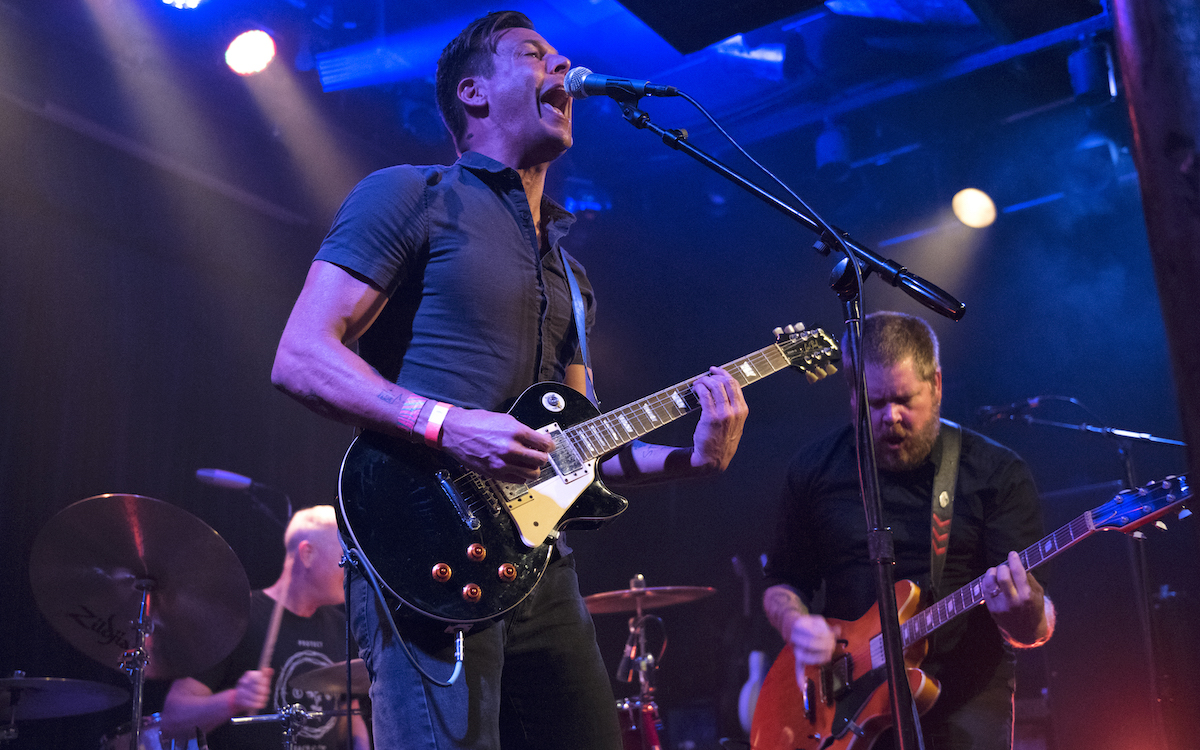 Scott Healy: We don't have plans to record a full length. The two songs on State of Grace just came together while we were practicing for the War on Xmas shows we played in December. But anything is possible when the four of us get in a room together.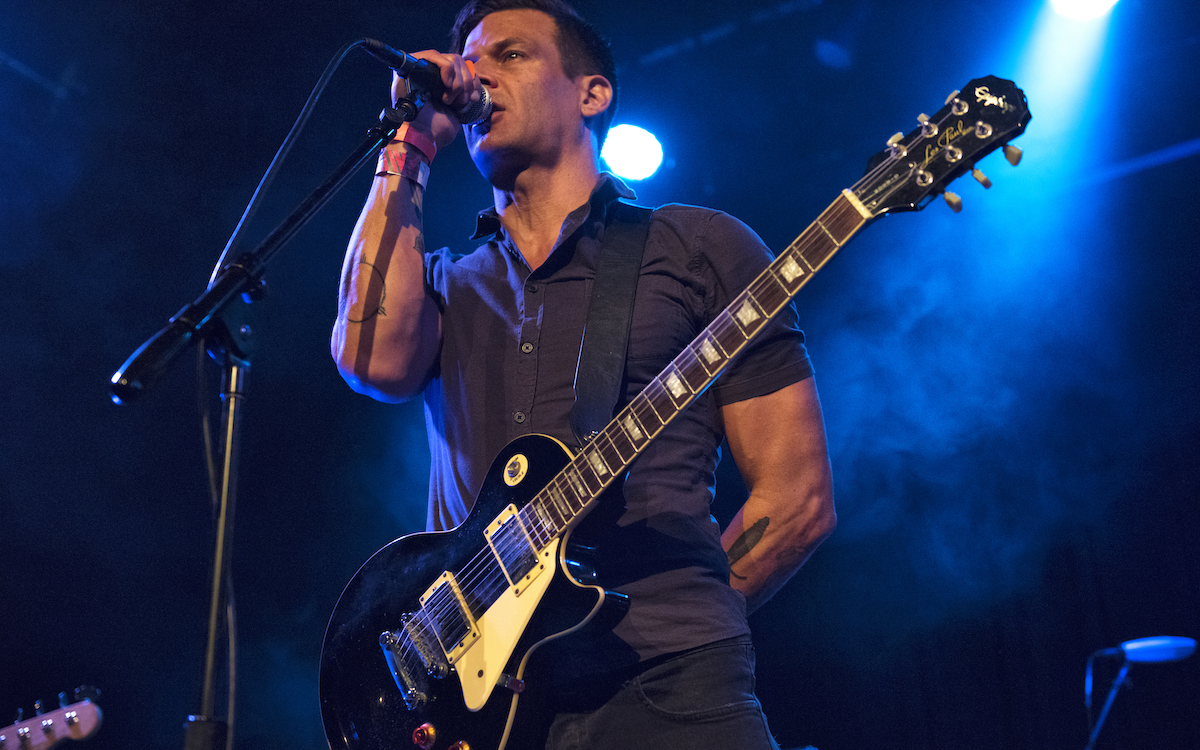 SF Sonic: How was playing in the Hot Water Music (HWM) 25th Anniversary tour? Do you have any good tour stories from this tour or from when you guys played together in the past?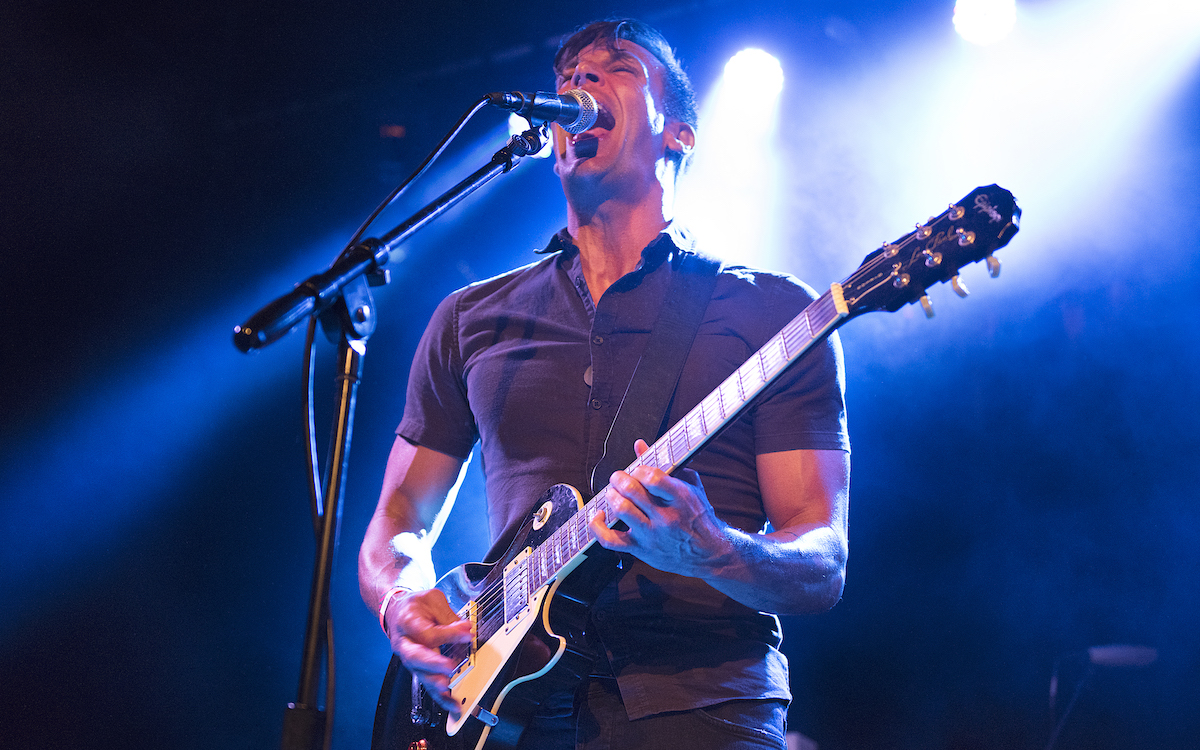 Scott Healy: Playing with HWM again was a blast. We've known those dudes for years and absolutely love them, as people and as a band. When they offered to let us tag along we jumped all over it. Then had individual panic attacks as we tried to figure out personal logistics. We have hours and hours of funny tour stories, but they're never what people imagine. They usually involve insane locals at gas stations in places like Van Horn, TX, roadside repairs that would make MacGyver proud or scabies.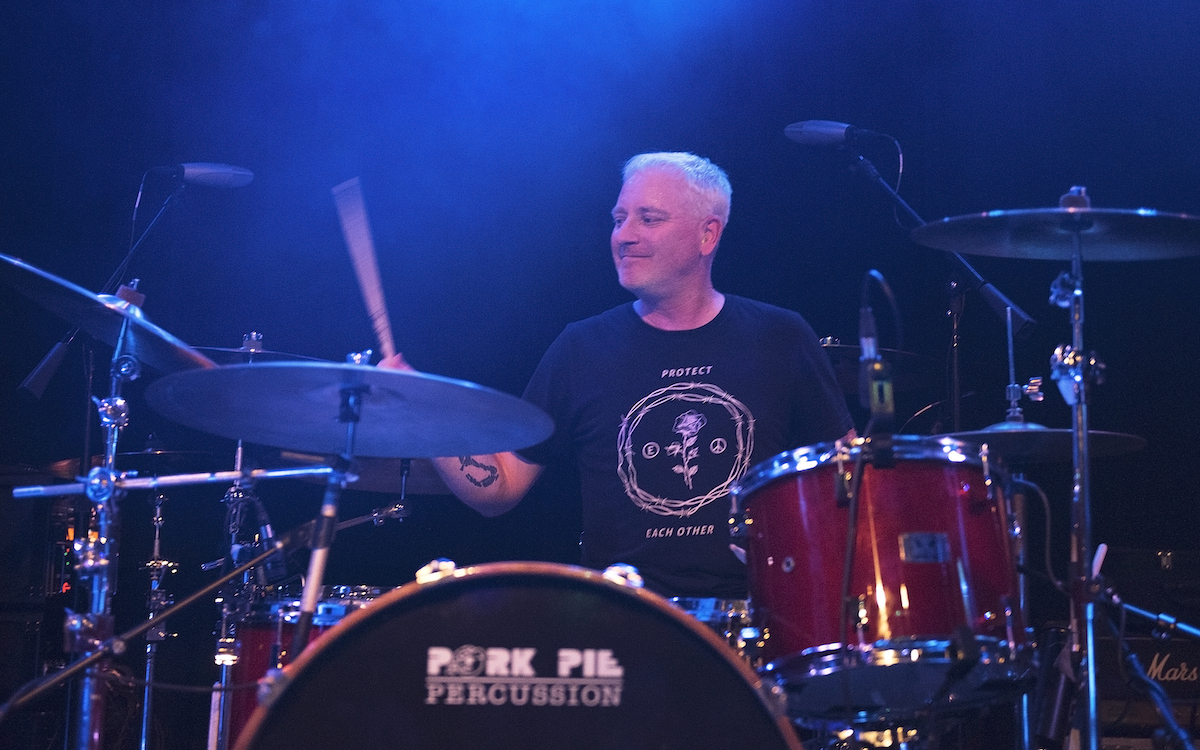 SF Sonic: Do you have any upcoming plans for additional recording and playing more tours?
Scott Healy: We do not have any plans for recording or tours. All of our playing will be weekender type events in places we've always wanted to play or opportunities that just sound too awesome to pass up.