This week, we continue examining the different ways in which musicians are using video streams and other means to stay connected to fans while they attempt to earn a living during the pandemic, which has severely damaged the live music economy. There have been a few evolutions since we last checked in. 
Innovations
Livestreams options expand:
Livestream pay to enter subscription series featuring full band and a variety of guests.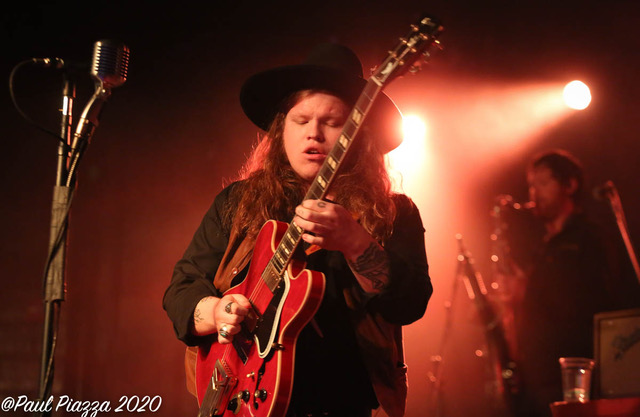 Artist: Marcus King
Location: Sound stage in Nashville
Venue: marcuskingband.com
When: Monday premiere and rewatchable with 4-show subscription-Fee $30 for four shows or $10 each-proceeds go to MusicCares. If you subscribe to all four you can go back and watch the ones that have already taken place.
 This was the first-of-a-kind subscription series during the pandemic. And who better to do this than King, the 24-year old guitar prodigy from Greensville, South Carolina, who has evolved into a talent to be reckoned with over the last decade. His latest album El Dorado is one of the year's best, and like many, he had to cancel international touring, just as things were heating up with the album and tour. 
Someone cooked up this great idea of putting together four consecutive Monday shows with a distinct flair of variety between them. The first one commenced with the entire Marcus King band playing the new record and started off with the most unique intro to any livestream yet.  It began auspiciously with King driving his vintage Cadillac El Dorado up a ramp to the sound stage. He parked the car, walked over and picked up his guitar to join the band and off they went.
Right off the bat, it was evident that the sound was exceptional, as King displayed that he seems to have achieved a new level of tone that is simply incredible. King also showed how his soulful vocals have developed into something special as well as the El Dorado album showcases so well.
For the first few songs, the band play quietly so that he could express out his tone, which seems to have evolved into something truly incredible during the quarantine times. Afterwards, things picked up with the band, who also sounded fantastic. The inclusion of a pair of backup singers also added a flair that made some important parts of the El Dorado record really come to life. 
The second stream included excellent guest spots by both Maggie Rose and Billy Strings. King was joined on the third stream by Brent Hinds of the band Mastadon. On the upcoming fourth and final episode, he will have a variety of guests with the band and they will perform The Last Waltz.
Hardly Strictly Bluegrass: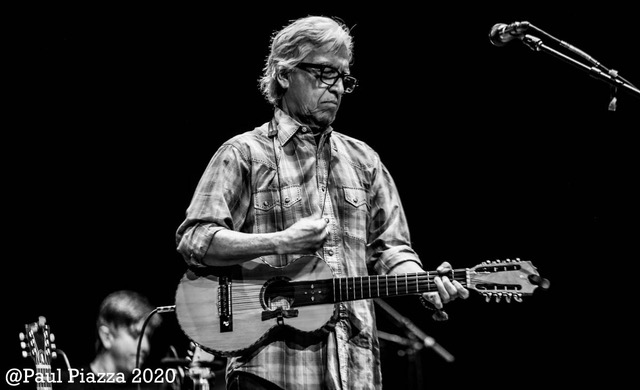 Artists: Los Lobos, more to be announced.
Location: Golden Gate Park
Venue: http://www.hardlystrictlybluegrass.com/2020/
Times: Vary
Hardly Strictly Bluegrass, which takes place the first weekend of October in Golden Gate Park, has evolved into one of America's finest music gatherings. And it's still free! The festival was all set to celebrate its 20th Anniversary this October, but that has been postponed until 2021. The festival's Hellman Foundation has launched a $1.5 million fund to support local musicians called the Hardly Strictly Music Relief Fund: Bay Area. Local roots musicians can apply for grants of up to $2,000, while the foundation plans to give larger grants to select venues.
The Foundation plans to celebrate the 20th year with an online celebration featuring current performances as well as archived sets from some of the festival's best highlights. 
Last weekend, they debuted a live series featuring Los Lobos playing a short set of favorites from a remote "Swan" stage and answering some questions from fans at home. The legendary East Los Angeles band were all masked up and naturally played some of their enduring tunes that fit the theme of the times including "How Will the Wolf Survive," "Don't Worry Baby," and "That Train Don't Stop Here," which starts off with the line, "Looking out my window, I see the world has changed…" 
The Wolves also honored the passing of legendary Fleetwood Mac originator Peter Green, who had just passed that day with the song, "Just a ~Man," featuring some excellent blues guitar work from David Hidalgo and Cesar Rojas.
Drive In Concerts:
Location: Various cities – fees Vary by parking proximity to stage.
Drive in Concerts have been starting to happen in a few different places nationwide. Bands are utilizing drive-in movie theaters as concert venues with safe spacing between vehicles. Kind of like a live tailgate, as long as you stay with your vehicle. 
Three prime New Orleans acts were booked as part of a summer series. Top tier local NOLA talent including Tank and The Bangas, Galactic, and The Revivalists sold quite well at prices ranging from $100-$135 per vehicle. Two weekends ago, Ozomatali teamed up with Fishbone in Ventura and had tickets that went from $50 to $149 and also did very well. Third Eye Blind played last weekend and more shows are booked at this drive-in venue going forward including shows by Sublime with Rome and Fitz and the Tantrums.
Some of the Drive In shows are beginning to be streamed for a fee.
Watch Fishbone here.
Live album release shows: 
Artist: Jason Isbell
Location: Brooklyn Bowl Nashville
Venue: YouTube
When: Anytime
This live show featuring Isbell and his wife and collaborator Amanda Shires was one of the earliest venue streams of the quarantine times. It took place in mid-May. The show was broadcast live from the new Brooklyn Bowl in Nashville.
Isbell shared the exceptional brand new record  Reunions, by Jason Isbell and the 400 Unit, in its entirety. He was joined only by Shires, the masterful vocalist and fiddler. There was a very sparse audience in the rafters, but what made this unique is that there were giant video screens that showed fans watching live at home and their reactions to the new music. Very heartfelt and down to earth and beautiful to watch fans connect with new music. Isbell confirmed with the performances of these tunes live that he is one of the great songwriters of this generation. 
Watch here.
Occasional Surprises: 
Artists who don't stream on a regular basis but when they do, it's a sweet surprise.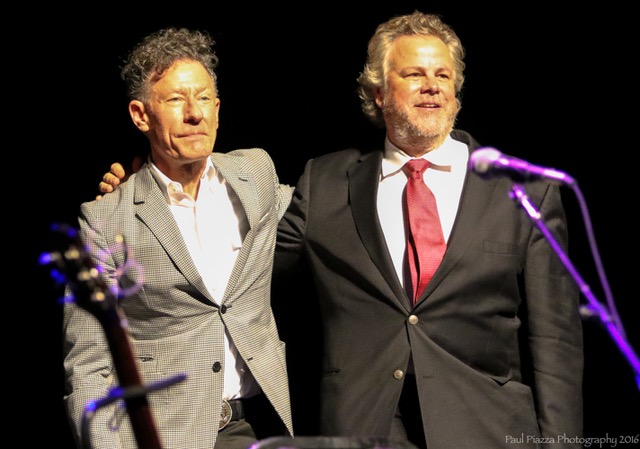 Artist: Lyle Lovett
Location: Home in Texas
Venue: Facebook
When: Occasional Fridays
The Austin, Texas area singer/songwriting titan has done a few Zoom-style broadcasts with music heavyweight guests included Robert Earl Keen, Shawn Colvin, and John Hiatt. Each broadcast has been graced with not only remarkable music but amazing anecdotes and extreme kindness. And naturally, timeless beautiful music.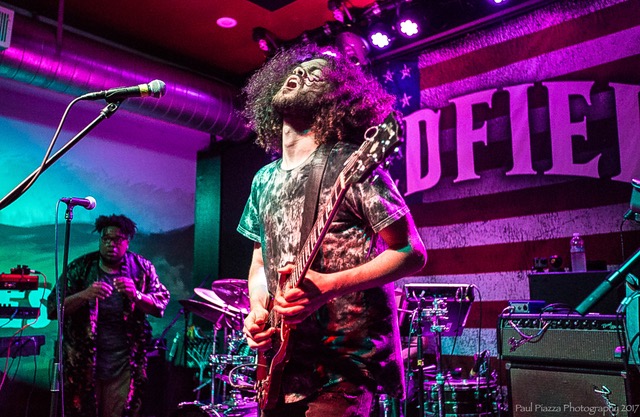 Artist: The Main Squeeze
 Location: Suburban Midwest backyard
Venue:L YouTube
When: Anytime
This hot funk outfit out of Bloomington, Indiana has made major inroads on the festival scene during the last four years. Last weekend they released a new album with a live YouTube stream from a backyard pool party setting. It was a pretty clever setup and the sound was fantastic, although the keyboard player had his feet in the pool the entire time which caused some concern over shock. They played the excellent new record it's entirety plus James Brown and Jimi Hendrix covers.
Watch here.
Future Talents: 
Youngsters who are blowing minds with astounding early development of musical skills
Artist: Nandi Bushell 
Location: Home
When: Random
Venue: Facebook, Instagram, YouTube
Nine year old Nandi Bushell is a remarkable young prodigy. She is primarily a drummer who plays with flair. She started off creating videos with her keeping time impressively with her dad on guitar. Next thing you know, she is upping the challenge level to play along to songs by the Roots, System of a Down, and Stevie Wonder. One of her most recent evolutions was playing drums, bass, and guitar on Rage Against the Machine's "Geurrilla Radio." The video moved Rage guitarist Tom Morello so much he sent Bushell one of his signature guitars. 
Watch here.
Artist: Gev Delano
Location: Home
When: Random
Venue: Facebook, Instagram, YouTube
Young bassist Gev is a ten-year old phenom. He has released a slew of videos during the quarantine and gotten the attention of many worldwide. He has solid takes on funk and R&B classics and also is fearless when taking on the work of legends like Jaco Pastorius. 
Watch here.
Archived Gems: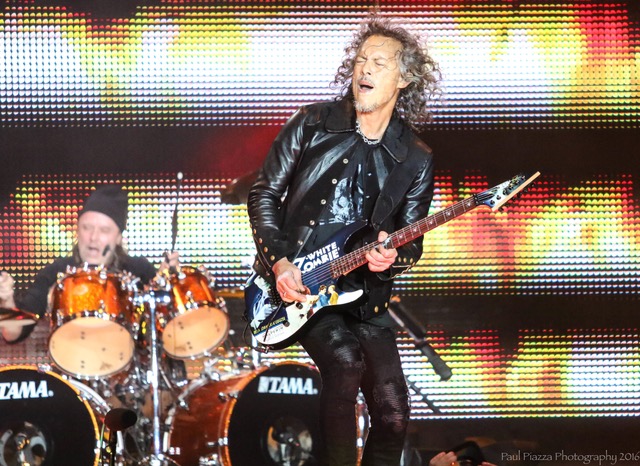 Metallica Mondays:
Artist: Metallica
Location: Variety
When: Mondays at 5pm
Venue: Facebook, YouTube, Nugs.Tv
Curated by the band, these full live shows have spanned the the spectrum from the early 80s to very recent shows. Except for one 80s show, which was blast to watch but had a few glitches, all of the broadcasts have excellent sound and camera work and truly show the evolution of the band, their setlists, and their musicianship.
Lars Ulrich has done most of the introductions to these but Robert Trujillo did one introduction as well. 
Proceeds from these streams have raised thousands of dollars for the Covid-19 Relief Fund and they are rewatchable on YouTube. 
Watch here.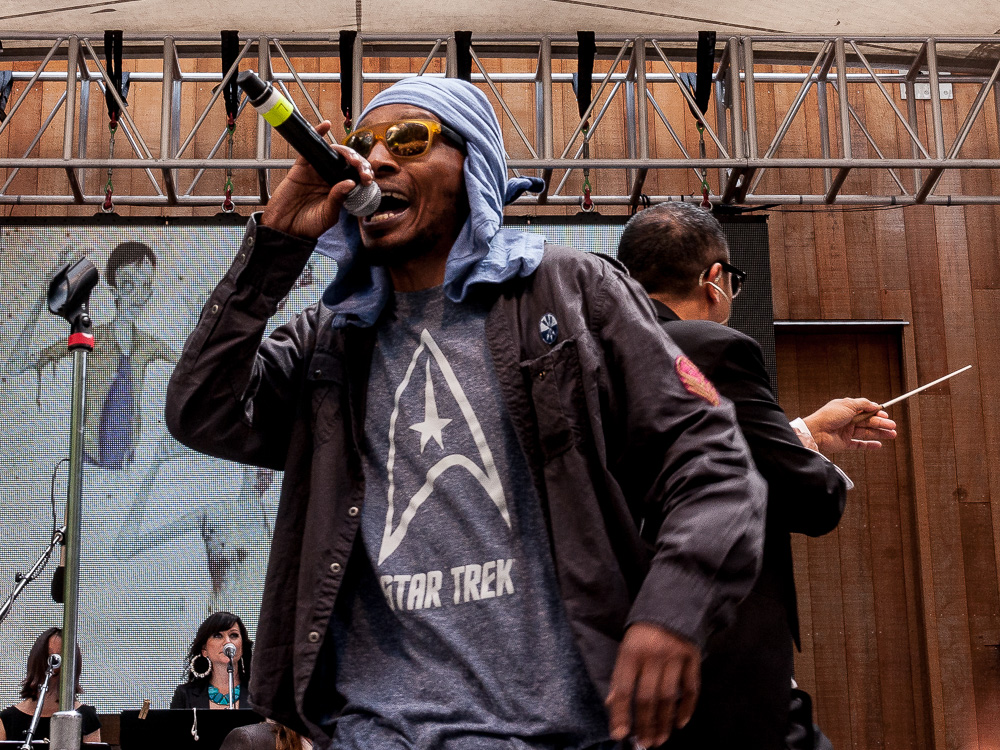 Stern Grove Festival:
Artists; Wide variety
Location: Stern Grove, Golden Gate Park
When: Sundays at 5pm
Venue: YouTube
This glorious San Francisco tradition is not happening this year for the first time in its 83-year existence. But the festival organizers have put together a quite an amazing array of multi-artists videos from throughout the years. This has also has served as a community fundraiser for the festival which is fully supported by donations.  
The series runs for ten weeks and is a little past the ten week mark at this point, but all of the videos are rewatchable. Each week, the festival spotlights a different genre or artist and the streams have been nothing short of fantastic. One song per performer and they are well curated.
Some of the luminaries range from legends like Aaron Neville, The Doobie Brothers, Sheila E., Booker T Jones, and the Isley Brothers to local upstarts like Con Brio, Lyrics Born, the Stone Foxes, The California Honeydrops, and Deltron 3000. Quite a selection of exceptional artists and all with high quality sound and video. 
Watch "Soulful Sunday" at Stern Grove here.
Artist: Widespread Panic – Never Miss a Sunday Night
Locations:  Vary
When: Sundays at 5pm
Vue: YouTube, nugs.tv, Facebook 
Long one of the standard bearers on the jam scene, this great band which began in Athens, Georgia in the late 80s, is a powerhouse live act with incredible musical diversity. This stream benefits a variety of different charitable groups. Every one of these sets has been killer and occasionally the band will have a guest sit in which just adds to the greatness. 
Watch here.
Marathon Streams With a Cause
Curated by Live for Live Music along with nugs.net and Plus1.
Quarantine comes Alive:
Artists: Variety
Venue: Rewatchable on YouTube
This was an ambitious all-day marathon that appeared relatively early on in the quarantine times. Organized by Live for Live Music and nugs.net, the all-day broadcast from a variety of locations, and many different artists benefitted organizations like Sweet Relief and MusicCares. There were a variety of great artists from the jam world, but unfortunately many of the video segues were clunky with delays and late time starts. In between that, there were some killer performances.
Justice Comes Alive
Artists: Variety
Venue: Rewatchable on YouTube
After the George Floyd murder and the ensuing outrage, the same marathon music organizers decided to attempt another all-day stream. The result was much, much better this time with very few technical snafus. The music was amazing on this stream, but it's strength was in a wide array of conversations with African American artists who have been gigging for decades and their stories of racism and injustice in the industry and on the road were quite compelling. 
DJ sets:
Artists: D-Nice
Location: Home Loft
Times: Random. Usually starts in the early evening and can turn into marathons.
Venue: Instagram
 50 year old Derrick Jones, better known by his stage name D-Nice, is an American disc jockey, beatboxer, rapper, producer, and photographer who began his career in the mid-80s with the hip hop group Boogie Down Productions. He discovered Kid Rock in 1988, landing him a deal with Jive Records.
During these Covid times, D-Nice's Instagram page has been a reliable place to land for funky R&B sets that run from classics to contemporary. He's called it Club Quarantine and early on, these sets became marathons, lasting up to nine hours. There have been a surprising amount of celebrity guests listening along from Oprah to Michelle Obama to Jennifer Lopez and even Joe Biden. The celebrity vibe gave it kind of a special buzz, but the sets are always solid. 
Plus, he's always got a positive attitude and a cool hat. 
Watch here.
Corona Night Fever 
Artists: Diplo and Dillon Francis
Location: Unknown
Times: Saturday Night (rewatchable)
Venue: Facebook, YouTube, Instagram
Hosted by  Diplo and Dillon Francis, these quirky, young DJ megastars had an excellent chemistry together and quite possibly the best green screen game in all of the livestreams. It eventually involved food cooked by Diplo and some pretty good jokes as well. They aren't streaming live on Saturday nights currently, but if you need a good dance party, most of the episodes are rewatchable and they each pop up as individuals from time to time. 
This stream raised well over $100,000 for the Covid-19 Relief Fund.                                          
This week, we continue examining the different ways in which musicians are using video streams and other means to stay connected to fans while they attempt to earn a living during the pandemic, which has severely damaged the live music economy. There have been a few evolutions since we last checked in. 
Watch here.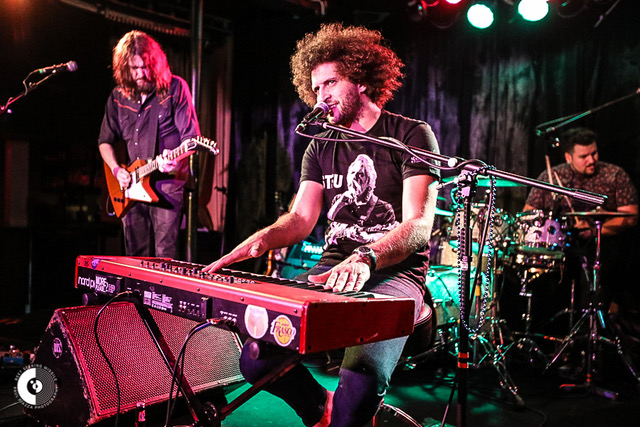 Andy Frasco's "I Wanna Dance With Somebody"
Artist: Andy Frasco
Times: Saturday night
Venue: Facebook
This may be the goofiest, craziest, off the hook dance party with the Laker-loving frontman of Andy Frasco and the U.N. Partnered with DJ Sleepy, Frasco encourages zany participation from fans zooming at home and reveal that many are willing to get freaky at home with a variety of moves, festival attire, and rambunctiousness.
It will be interesting to see how virtual and drive-in music venues evolve as we all remain sidelined buy the Covid-19 Pandemic. Considering how innovative artists have been thus far in quarantine, I am certain you can expect even more variety going forward. 
All photos by Paul Piazza except  photo of Deltron 3030 by Jeff Spirer