The 2020 mantra: It's the end of the world as we know it and nobody feels fine. Live music has been crushed. Has anyone been to a show that would allow for social distancing? What about a mosh pit? With venues closing and performers unable to do more than live stream or make solo videos, the music scene feels grim. And with what has happened in the last three weeks, it's harder to accept that things will ever feel "normal" again, although hopefully we will end up with a better world, not the end of it.
That doesn't mean musicians are sitting on their butts, there's recording, there's writing, and there's those aforementioned online outlets. But musicians don't want to be off the road and music fans don't want to be sitting in front of their computers and TVs waiting to see when things return. As if there was a choice…
SF Sonic decided to check in with performers to find out how they're handling these difficult times. This is the eleventh in the series, you can find out what's happening and check out some links to hear some music.  And if you can spare some change, support your favorite musicians here through purchasing merch and music.
EyeHateGod (Mike IX Williams)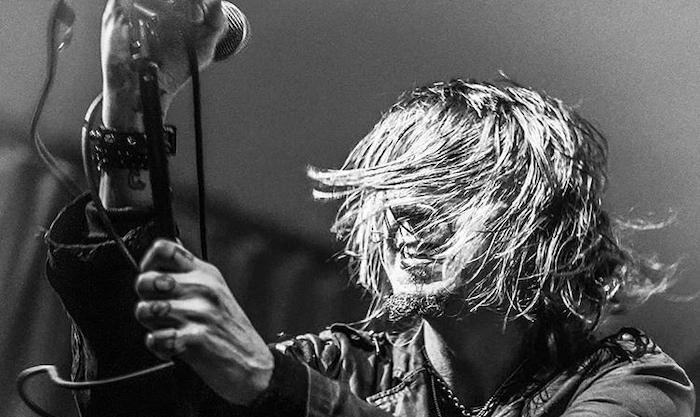 How has the pandemic affected your touring plans?
We were finishing a tour with Napalm Death and were in Athens, Greece when we heard things we're getting worse. We had only two shows left in Kiev and Moscow. So wanting to finish the tour we went ahead as planned to the Ukraine when we realized there were going to be border closings and we'd have to get home as soon as possible. The chaos of getting new flights home was unbelievable but we got it sorted and finally arrived home mid-March. All future gigs from that point on have been cancelled til further notice.
What are you doing to keep your creative juices going?
I personally have been writing and reading massively. Learning as much as possible about the state of the world in these dire times. I've done some guest vocals on a project and will be finishing vocals for a new EyeHateGod album very soon.
How are you keeping your fanbase interested?
We have tons of new merchandise on our website and there's never a lack of interviews and podcasts to do.  I've done experimental/spoken word videos for sites like CVLT Nation and also a lot of anti-police brutality/anti-racist public service statements to hopefully educate people who are close minded about the whole situation. Wear a mask people. Screw this president and everything to do with him. Prepare the gallows…
Find out more about EyeHateGod on their website.
Watch "The Concussion Machine Process by EyeHateGod on YouTube.
I Am (Andrew Hileman)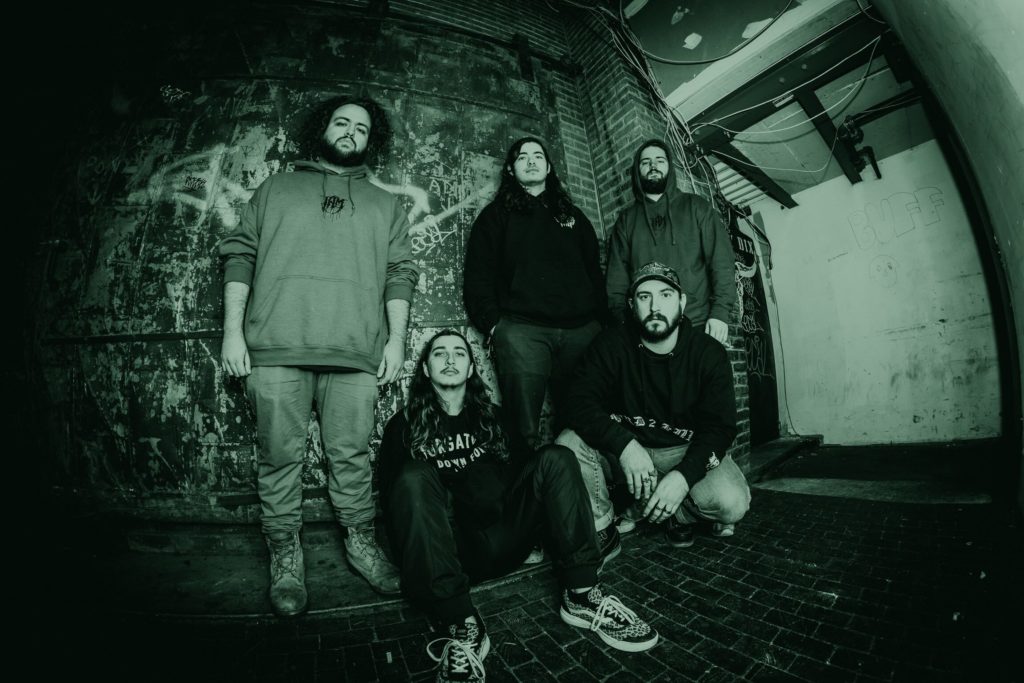 How has the pandemic affected your touring plans?
Pretty damn bad, had a European tour with Kublai Khan get moved to next year. We were gearin up for a record release in the fall but with no touring to back the album up we've had to push later dates for the release.
What are you doing to keep your creative juices going?
We've been writin' nonstop and just locking ourselves up in a room to put out an insane album. Jack Daniels and weed helps everyone a bit too.
How are you keeping your fanbase interested?
We're doin' this album cycle kinda different I suppose so we're keepin' quote for the most part and it'll hit when the time is right. Don't want to force promote anything just to have nothin for our fans.
Check out I Am on their Facebook page.
Watch "Paid In Sin" by I Am on YouTube.
Zyclops (Ryan Pankratz)
How has the pandemic affected your touring plans?
Well, it has put us at a complete stand-still. Stop the press, final curtain call catatonia… we haven't rehearsed or played together in a room since early March… it's been crazy, as I'm sure it's been for any artist/performer/stagehand/soundtech etc… I've been writing and riffing a bunch thou so whenever we do get back together we'll have plenty to work on. Plus, me and Ed are going to do a two-piece noise/digi/industrial/goth/sludge stream-only, never live/always dead project that will be called Painforest so be on the lookout for that if you like dancing slowly and pitifully, by yourself in a closet while burning your 6th grade yearbook.
What are you doing to keep your creative juices going?
Painforest
How are you keeping your fanbase interested?
We are dropping a video from our debut EP for the track "Ghost" that should be available for your eyes to caress any ol' day now… And we're also going to be doing a limited run T-shirt to help support the ongoing BLM movements.
Listen to "Ghost" by Zyclops on
Bandcamp
.
London May (Drummer, Ministry; bass, Samhain)
How has the pandemic affected your touring plans?
The Covid cancellations/postponements for Ministry have been pretty dramatic. I had just joined the band in January and by March we were deep in rehearsals for my first gigs with them in Australia and Japan. Days before we were to fly over the plug was suddenly pulled. But we were sounding good and figured this would all blow over soon so we soldiered on, quickly changing gears and learning a whole new set to prep for our July tour of the States. Two months later those shows were cancelled along with the rest of the years' gigs we had planned. All in all we had about 50 concerts planned in 2020 that have all been pushed to 2021. It's a huge financial blow at the moment and quite a tragic way to start my first year in my favorite band but we are all at least healthy and in agreement to wait this out to keep ourselves and our fans safe.
What are you doing to keep your creative juices going?
Al has been busy writing and recording the new Ministry full length (the follow-up to 2018's eerily prophetic "AmeriKKKant") and we released a brand new single from it called "Alert Level" in
April.
Personally I drummed so much this year to prep for the Ministry tours that I'm happy to have a temporary respite. So instead I'm mostly applying my creative energy to working on some horror movie projects that I will be producing and acting in. For me it taps into the same artistic mindset that music does. Since we don't know when its going to be safe to be filming its given me time to go back and improve on some old scripts and get some more experience with other production elements like contract law (not fun, but necessary!)
How are you keeping your fanbase interested?
At the moment I have personally chosen to use my small fanbase to focus on current social and health issues in lieu of endlessly promoting my creative endeavors. As a nurse, artist, and human I felt compelled by current events to step up, speak out, and take my voice and feet to the streets. It's encouraging to hear I may have inspired or encouraged others to do the same, but at the same time I have also "disinterested" many social media friends and followers after aligning myself with BLM and taking a pro-mask stance. It's sad that something like basic civil rights and public safety concerns have become controversial in the punk and metal scene. I'm discouraged at the moment but I am hopeful that things will get better eventually. I look forward to the day when we can tour again and most importantly the day everyone will be healthy and everyone will be safe and free from discrimination and brutality.
Listen to "Alert Level" by Ministry on YouTube.
Find out more about London May on his website.