Not To Miss is a bi-monthly column dedicated to all things music related that might have fallen through the cracks.
Two Syllables Volume Fifteen/First Word Records
Widespread critical acclaim on releases from Yazmin Lacey, Kaidi Tatham, and Children of Zeus made underground and mainstream heads turn and acknowledge, similar to Brainfeeder in the states, First Word Records for providing a quality alternative to what urban music is perceived to be. This London imprint came into their own in 2018 by sticking to a "talent changes trends" ethos. Critics, DJs, and music lovers, of a larger number, caught up. Being named Label of the Year by the highly influential Gilles Peterson Worldwide Awards this January, officially cemented that level up.  Two Syllables Volume Fifteen, a free download of indelible First Word songs for 2018, is a proper recap to what the label did and is about to do going forward. With selections from Quiet Dawn, Eric Lau, and the special Aretha Franklin tinged "Gifted People" from Tall Black Guy, the label exhibits their belief in high-quality caliber projects, not bland gimmicks.
Released in late December last year, the comp might have gotten lost in the holiday scramble. In addition to tracking the rise of Yazmin Lacey, who just made herself a bit more known via the New York Winter Jazz Fest, Two Syllables also features a new track from the recently signed beatmaker and LA artist 14KT. His track "The Power of Same," a grown folk soul stunner type of situation, features jazz improv chops from James Poyser of The Roots, nonchalant vocal cool from Muhsinah, and caramel-toned guitar riffs from Stro Elliot. So while you wait for 14KT's début record For My Sanity under the project name IAMABEENIE to drop in early 2019 ….go back over Two Syllables for context.
Artists featured on Two Syllables: Children of Zeus, Yazmin Lacey, Eric Lau, Kaidi Tatham, 14KT, Tall Black Guy, Darkhouse Family, Earl Jeffers, NameBrandSound, Souleance, Quiet Dawn, Profusion, The Showfa, along with four brand new previously unreleased tracks courtesy of Don Leisure, Mo Fingaz, Sleepin Giant, and Jake Milliner.
Listen here:
[bandcamp width=100% height=42 album=673998016 size=small bgcol=ffffff linkcol=0687f5]
Panda Village/Theon Cross/Fyah/ Gearbox Records
London Tubist Theon Cross is here to redirect your thoughts on what his instrument of choice can do, by writing and performing Jazz music that works within the now. The contributions he's made to Sons Of Kemet's Mercury Prize-nominated Your Queen Is A Reptile and writing the game-changing "Brockley" for Brownswood Recording's We Out Here brought his name to your phone screens. But his aptitude for maneuvering the genre through Grime, Caribbean Rhythms and New Orléans traditions, keeping the sweat dripping from your brow, is the sentiment that shines brightly on his forthcoming début solo record Fyah.
"People always underestimate the tuba," he said recently in the press. "People aren't familiar with it or associate it with playing on the 1 and 3, quite simply. If I play it through a whole gig, and it's quite intricate, I can break people's conception of what it is."
On the anthemic "Panda Village, Cross uses the DJ culture-specific action "rewind my selector' to transition from the grime inspired staccato intro to the featured idea. It's a passage that incorporates Cross thundering out baby making low-end tuba frequencies for Nubya Garcia to float out an "arms waving in the air" melody from her tenor sax. "Fyah," which features the dynamic core trio of MosesBoyd on drums, Garcia on tenor sax, and Cross on tuba for six of the eight tracks, possesses the key players of this current jazz renaissance that's finally hitting the mainstream press. Pay attention.
Fyah is due out February 15 via Gearbox Records. Listen here:
[bandcamp width=100% height=42 album=3047749212 size=small bgcol=ffffff linkcol=0687f5]
Gangster Music Vol. 1/Quelle Chris/Brain Of The Ape/All City Records
Keeping that practical Andy Warhol steeze alive and clapping, Gangster Doodles aka "Marlon Sassy" has built a solid rep as an illus
trator who makes blunt scribbles of people on 3×3 Post-It notes. These candid and soulful reflections of the culture gazing back upon itself, like a ghost reacting to their own reflection in a mirror, were compiled into a 336-page hardcover book in 2017 with an introduction by Shia Lebeouf. It's being followed up with the compilation Gangster Music Vol. 1, featuring brand new music from a quintessential choice of artists like Kaytranada, Madlib, Onra, and many more.
Quelle Chris, the Detroit MC who had a career apex in 2018 by releasing two critically acclaimed albums, has the first single off the comp called "Brain Of The Ape." Gangster Doodles Vol 1 will be released in the US on March 1st by the Dublin imprint All City Records.
Listen here:
Give Me Back My Man/Ohmme/Joyful Noise
ANYTIME is a good time to do a B-52's retrospective deep dive into the iconic band's lean years. If you are
reading between the lines, then yes. I'm most definitely talking pre "Love Shack." Specifically 1979-83. Ohmme, the Chicago duo of Sima Cunningham and Macie Stewart, hand-picked "Give Me Back My Man," a post-punk laser bolt, as a cover for their upcoming  7-inch release on Joyful Noise Records. Why?  "Because it is one of their only tunes to really feature Cindy Wilson at the center and she kills it. The dynamic changes between her level voice in the verses and the explosion of rage in the choruses give such a strong statement of emotion." Ohmme, who push pop sensibilities to the margins with cranky frequencies, take the B-52's classic and stomp the shit out of the groove, making it more of a joint than a jam, with scratchy guitar ballast.  At Night b/w Give Me Back My Man 7″ comes out February 1st via Joyful Noise.
Take a listen:
[bandcamp width=100% height=42 album=1388977114 size=small bgcol=ffffff linkcol=0687f5]
Islands/The Maghreban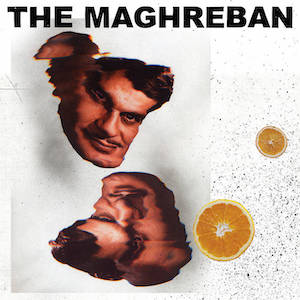 The Maghreban, an alter ego of recording artist Ayman Rostom, is not one for all the jibber jabber. It's the "odd house and techno" excursions found on his most recent Islands EP, a four-track haunted house of a groove where spooky bass lines are constantly trying to make a run for it, landing a notification filled with abstract takes on measured time. Following the broad strokes taken on his standout release 01DEAS from last year, he slumbers further forward and sideways, with minor key attitude and heavy micro-climates. Rostom continues to shine a light on what the future of breakbeat and 4/4 music shall be. Cookie cutter producers and normcore dancers take note. Time signatures be switching.
Listen:
[bandcamp width=100% height=42 album=3447532018 size=small bgcol=ffffff linkcol=0687f5]
Fantastic Planet/Lealani/Dome of Doom
"Lonely Stars," a sinister well-built proto-punk strain, kicks off and sets the disposition for the gothic and ferocious début Fantastic Planet by the Pomona-based artist Lealani. Utilizing synths, samples, drums,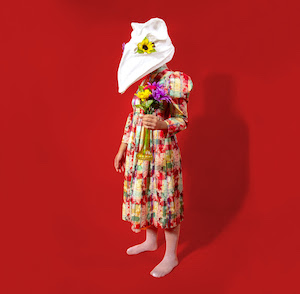 guitar, and vintage toy-like instruments she lines up sounds, not for the big box EDM dance, but to schleprock through 49 minutes of skillfully constructed mopecore. Recorded between the ages of 12 through 18, then mixed and mastered for the past three months with Dome of Dome label boss Wylie Cable, Planet leans all in with a combination of electronic, synth pop and indie rock components. Lealani executes a skillful command of alien, otherworldly tone throughout. On the frenetic hustle of "Miniscule," cymbal crashes and drum hits get pancake flat next to a woozy break that doubles and triples back and forth. Repeatedly. "Broken," a nice piece of post-punk synth blues where the beat knocks like nails, Lealani dials up the sinewy brood and doom with austere melodies while giving fools their walking papers with her squeaky announcement at the end: "I can't handle you much anymore no longer in my show."
Fantastic Planet is out now on Dome of Doom.
Take a listen:
High Lights/Charlotte Adigéry/Zandoli
Belgium-based, French-Carribean singer Charlotte Adigéry has crafted a freak-funk electro jam dedicated to her penchant for wigs. "High Lights," the single from her upcoming EP Zandoli, carries bump, humor, and a most asymmetrical sounding keyboard solo mid-song. Think about the last time you heard a bop start with the lyric "I tend to change my hair too much,"…You can't. Her Zandoli EP will be released on February 8th. Here is the video that helps us track all the names of these wigs and the personas that accompany them throughout the week.
Check out the video: