Winter Wondergrass
PalisadesTahoe
April 1 – 3, 2022
Photos by Paul Piazza
The weather was picture perfect for the 6th annual WinterWonderGrass Tahoe which is held at Palisades (formerly Squaw Valley) in Lake Tahoe. The impressive mountain surroundings, splendid bluegrass picking, and a wide selection of craft brew tastings sealed the deal to make this year a perfect one for the return of this excellent event.
Like many annual events throughout the land,  WinterWonderGrass Tahoe was all set to kickoff in the spring of 2020 when the pandemic hit, so it took three years to get a proper restart due to its place on the calendar. Fortunately for the attendees of this well-organized event, the promoters and event staff know exactly what they are doing logistically and everything went off about as well as could be expected. Things literally picked up where it left off – in a very good place.
There are three WinterWonderGrass events in all, put on by Bonfire Entertainment, that are spread across mountain destinations throughout the United States. The original iteration sprung up in Steamboat Springs, Colorado in 2013 and then was followed by sister festivals in Lake Tahoe and Stratton, Vermont.
This year's lineup featured a stellar group of headliners, which included a pair of 2022 bluegrass Grammy nominees on the main stage. Billy Strings, who won a Grammy for 2021's Renewal, was the Friday night headliner. This young guitar phenom has made a significant impact in the music world beyond bluegrass. He fuses his sound with elements of heavy metal, jam bands, country, psychedelic music, and classic rock, and can then put that feel back into a high octane acoustic performance. Over the course of the pandemic, Strings stayed very busy, jamming with the likes of fellow guitar prodigy Marcus King and teaming up  to help celebrate the 75th birthday of founding Grateful Dead drummer Bill Kreutzmann with Billy and the Kids at Red Rocks, in a very memorable performance that expanded his audience and reputation significantly in the jam world. In short, this guy can do it all.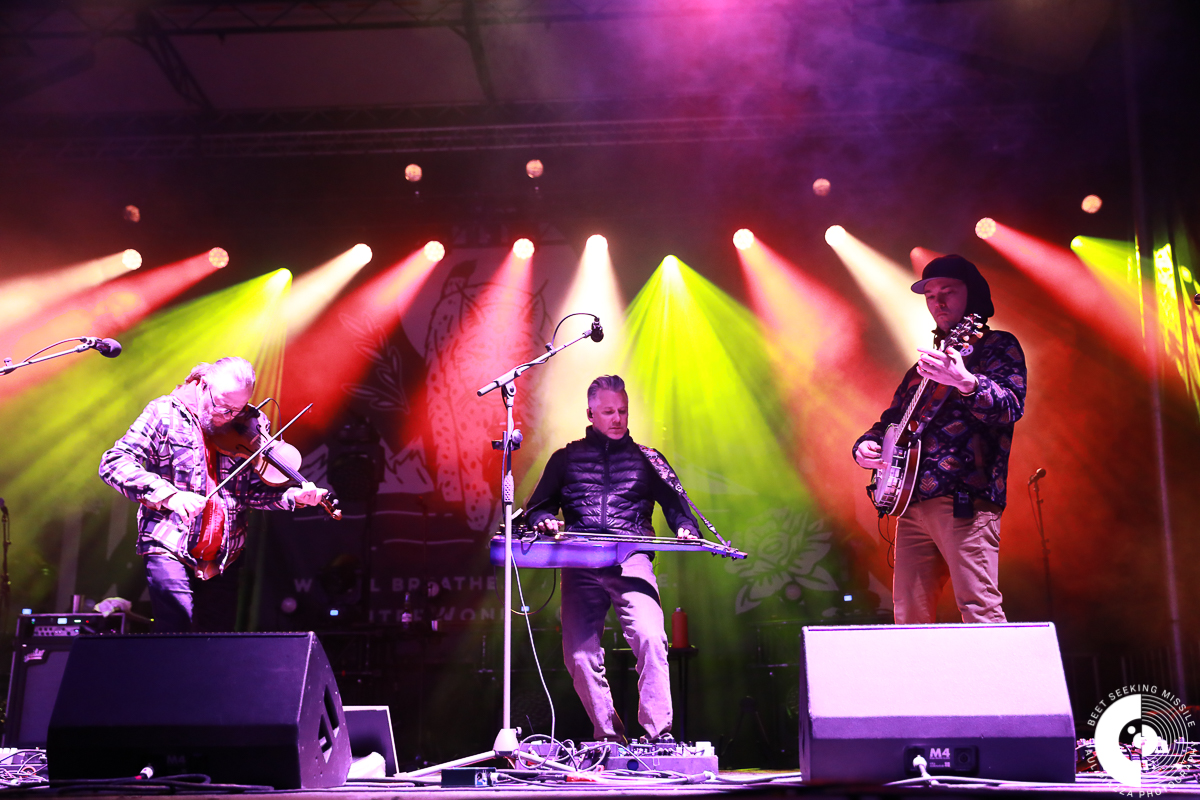 Saturday night's headliners were The Infamous Stringdusters, also Grammy nominees, who have won three of the awards in the past. The veteran group is notable for their skill level as well as their clever cover choices, bringing a light grassy heart to the likes of songs by Daft Punk and the Cure. Just like Strings, the band were flying out to Las Vegas to attend the awards show. For the record, both were part of a very strong field where the 2022 Grammy for best bluegrass album went home with banjo legend Bela Fleck.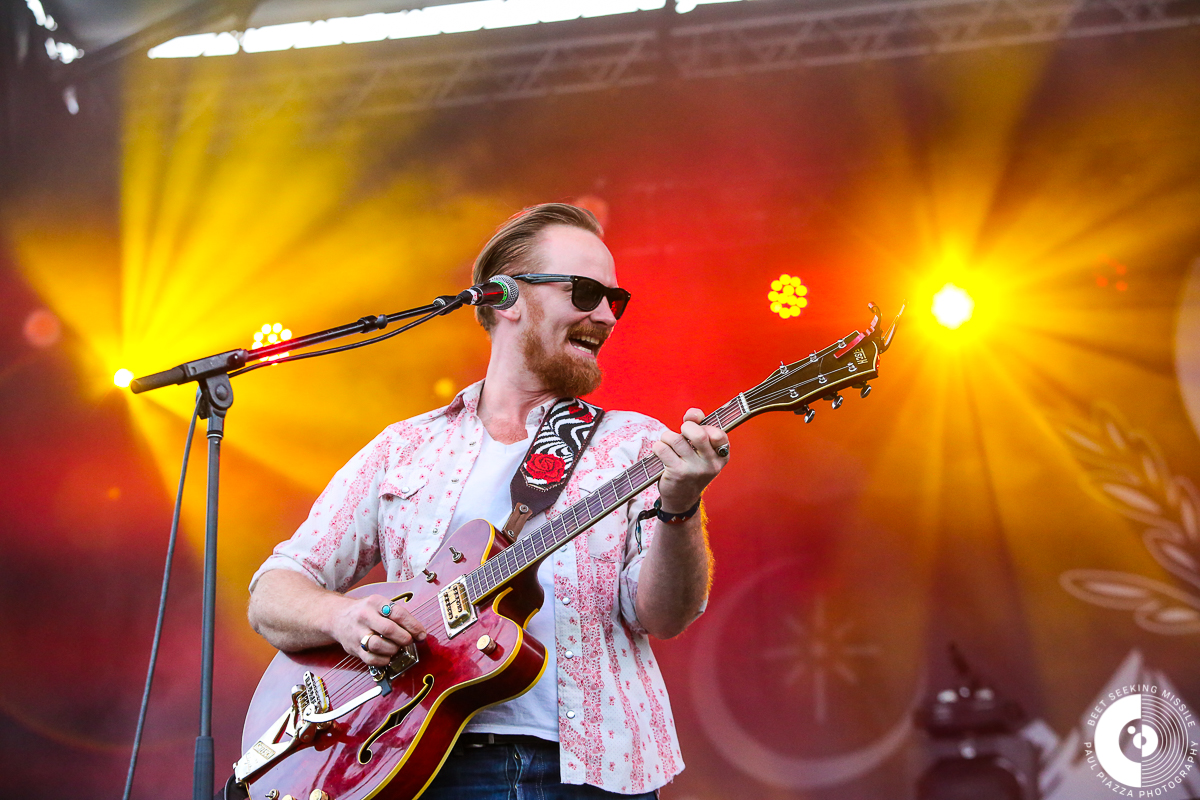 Sunday night's closers were The California Honeydrops, who feature more of a soulful and bluesy sound. But this nationwide festival favorite fit right in with the proceedings quite naturally, because they know how to keep a good party going. The talented Oakland band have been a perfect fit just about everywhere they have played since starting over a decade ago. Their 2018 album Call it Home was a milestone and they too stayed very busy during the quarantine times. They did a lot of impromptu live streams and released a live record at the end of 2020 and most recently a record called Covers from the Cave, which brilliantly showcases their amazing versatility and impeccable taste in choosing cover tunes.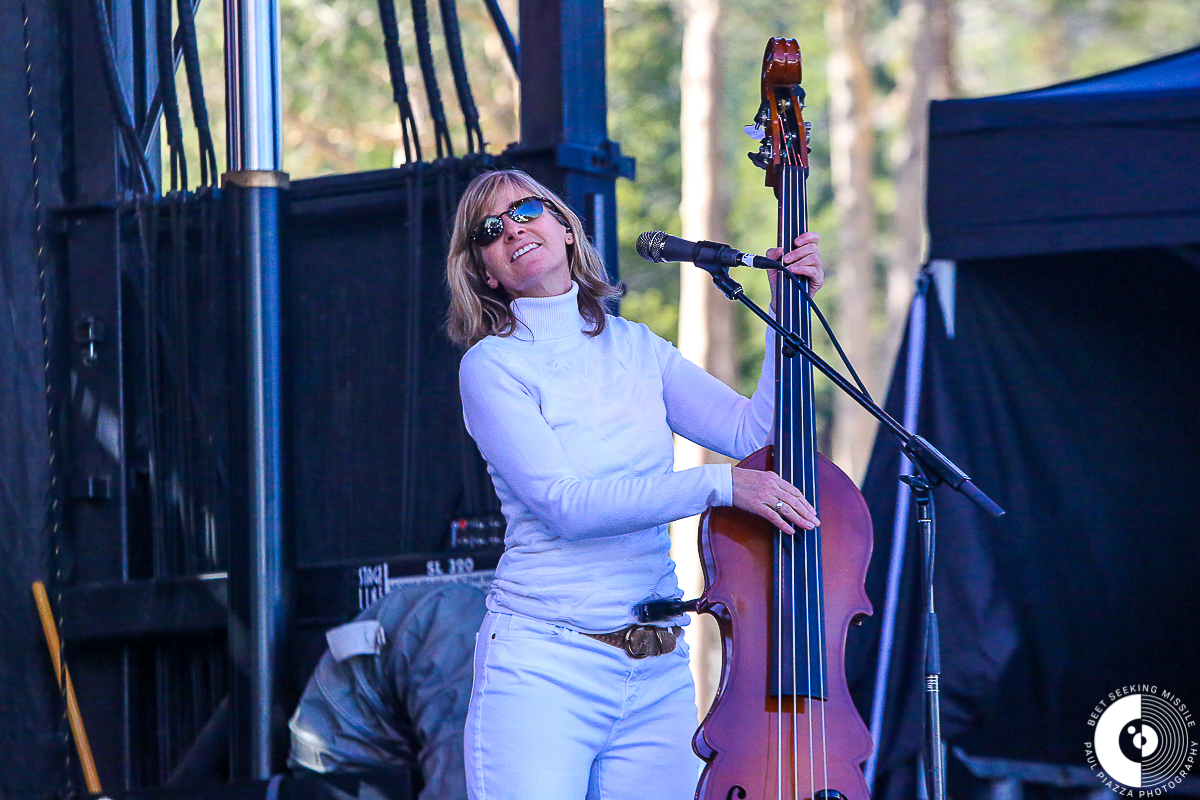 Lots of other impressive performances on that main stage occurred as well leading up to these headliners. Of note, Nashville's The War and Treaty put on a fiery performance that rocked with soulful passion and Portland's Fruition, who blew the place away with a closing set cover of "Suite: Judy Blue Eyes" by Crosby, Still, Nash and Young. For those who arrived early, there was a ripping festival opener by Keller and the Keels, which featured the indefatigable Keller Williams joining the psychedelic bluegrass duo of Larry and Jenny Keel.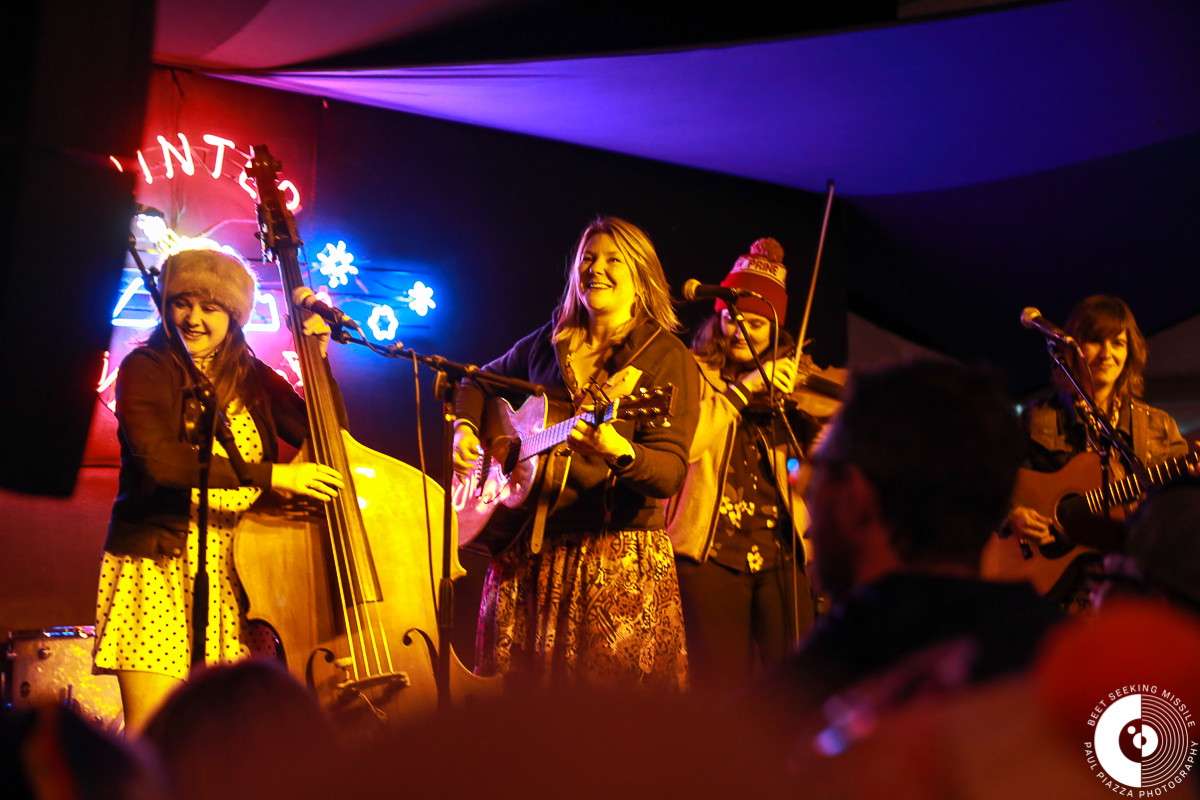 Naturally, what makes this festival so great is that separate from the main stage, there are a tremendous amount of entertainment options. The moment the main stage bands would conclude their set, three bands would appear simultaneously in the three huge tents on the opposite end of the venue. There were a variety of great acts to choose from. Some of the standouts were Midnight North, Della Mae, Town Mountain and The Brothers Comatose, all of whom played fantastically. There were also late-night shows near the festival and in the surrounding areas every night.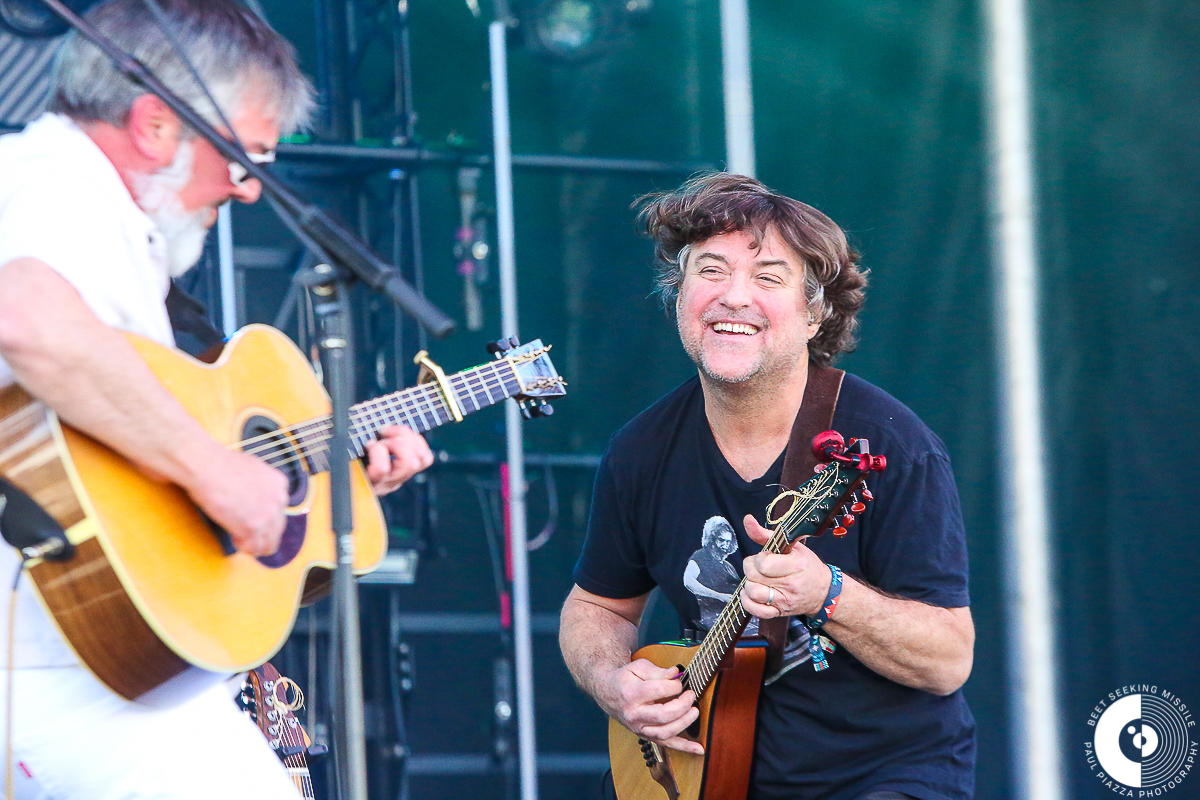 Every day at the festival, from 2 -5 PM, the three big tents that faced the main stage featured complementary craft brew tastings and featured beer, cider, tea, and kombucha from an impressive variety of regional brewers. This seemed to draw a good crowd each day, who mixed and mingled while they enjoyed the tastes.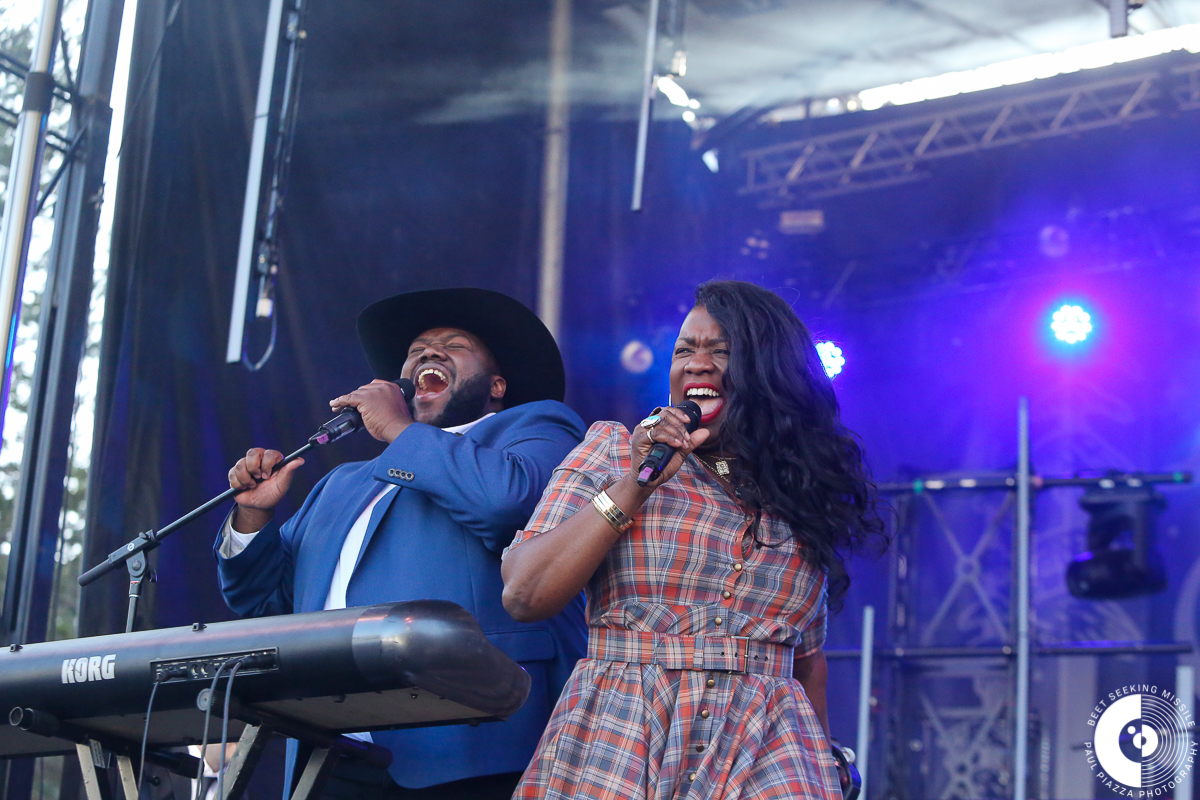 Many of the ticket holders were those who had purchased tickets for the 2020 festival and each day the sold-out event was completely full of people celebrating the return of festivals, rekindled friendship and an abundance of enjoyment from the great sounds that filled the air. Naturally, many are looking forward to returning in 2023 and if WinterWonderGrass keeps on running as well as it does, it could into a decades long affair.
And here's a slideshow with some shots by Paul Piazza of excited attendees at WinterWondergrass:
Warning
: Attempt to read property "post_title" on null in
/home/sfsoni5/public_html/wp-content/plugins/media-slider-premium/shortcode-output.php
on line
137
Warning
: Attempt to read property "post_content" on null in
/home/sfsoni5/public_html/wp-content/plugins/media-slider-premium/shortcode-output.php
on line
138


Warning
: Attempt to read property "post_title" on null in
/home/sfsoni5/public_html/wp-content/plugins/media-slider-premium/shortcode-output.php
on line
137
Warning
: Attempt to read property "post_content" on null in
/home/sfsoni5/public_html/wp-content/plugins/media-slider-premium/shortcode-output.php
on line
138


Warning
: Attempt to read property "post_title" on null in
/home/sfsoni5/public_html/wp-content/plugins/media-slider-premium/shortcode-output.php
on line
137
Warning
: Attempt to read property "post_content" on null in
/home/sfsoni5/public_html/wp-content/plugins/media-slider-premium/shortcode-output.php
on line
138


Warning
: Attempt to read property "post_title" on null in
/home/sfsoni5/public_html/wp-content/plugins/media-slider-premium/shortcode-output.php
on line
137
Warning
: Attempt to read property "post_content" on null in
/home/sfsoni5/public_html/wp-content/plugins/media-slider-premium/shortcode-output.php
on line
138


Warning
: Attempt to read property "post_title" on null in
/home/sfsoni5/public_html/wp-content/plugins/media-slider-premium/shortcode-output.php
on line
137
Warning
: Attempt to read property "post_content" on null in
/home/sfsoni5/public_html/wp-content/plugins/media-slider-premium/shortcode-output.php
on line
138