Princess Goes to the Butterfly Museum
Starline Social Club, Oakland
March 25, 2022
Photos by Geoffrey Smith II (geoffreysmithphotography.com)
Princess Goes To The Butterfly Museum brought their own unique brand of glittery synth-drenched new wave to the Starline Social Club in Oakland in March to a nearly packed house, making it one of the few shows of their West Coast tour that wasn't sold out. This was the band's first time playing in the Bay Area, and you could tell that the audience was ready for them, a line going around the corner before doors even opened.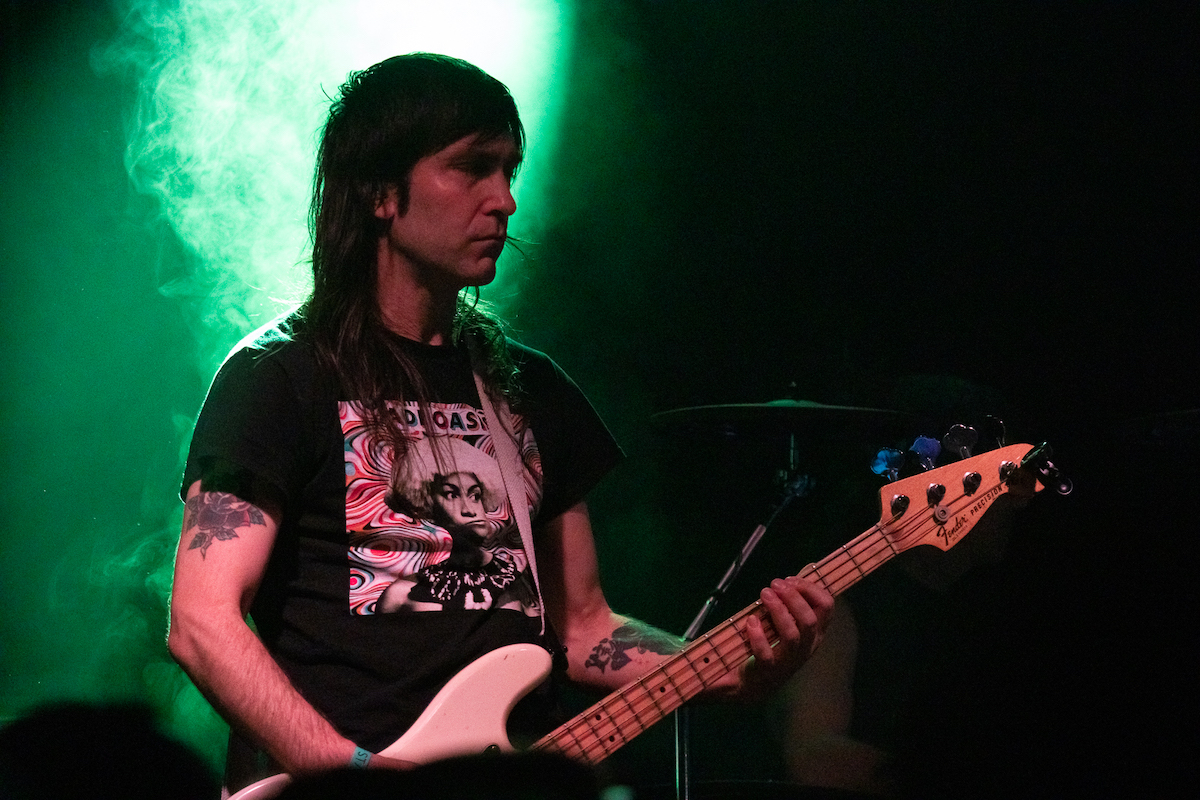 The band's pre-set music consisted almost entirely of the 1980 album Remain In Light by the seminal New York-based band Talking Heads, which seemed appropriate given Princess Goes To The Butterfly Museum's own New York roots. Member Matt Katz-Bohen (keyboards, bass, guitar) has been a member of one of the most popular bands from New York, Blondie, since 2008. Fellow member Peter Yanowitz (drums, bass, keyboards) has played on the early solo albums of Natalie Merchant and was a key member of the indie pop band Morningwood.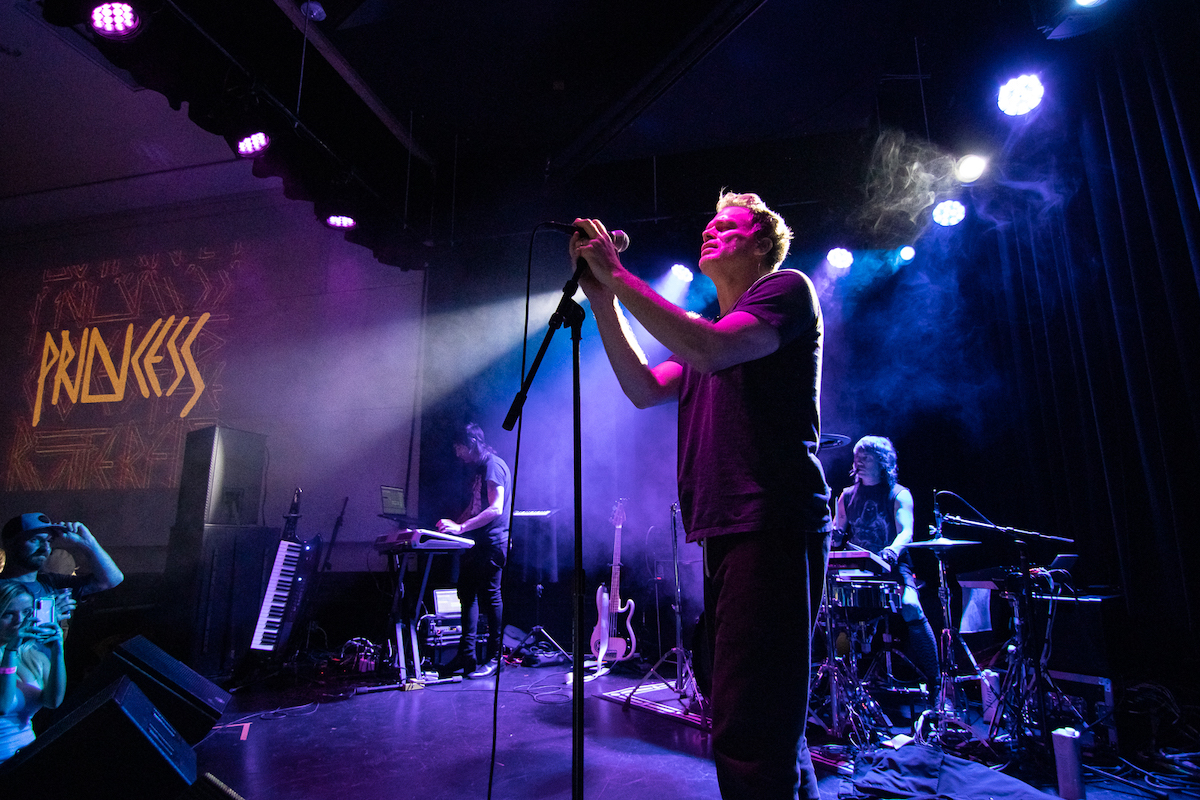 And then there's the singer, Michael C. Hall. Yes, some people may mostly recognize him from a couple of high-profile drama series that ran on HBO and Showtime, but he's been singing onstage since 1999, when he played the role of the Emcee in a Broadway production of Cabaret. I think that the experience he's had that most informs his vocals in this band, though, comes from his playing the lead role in Lazarus, a stage production co-created by David Bowie and Enda Walsh, whose songs are taken entirely from Bowie's own back catalogue, from 2015 through 2017.
And it's the fact that Hall sang Bowie's songs for so long that seems to inform his own approach to his vocal delivery and melodies. There were times during the band's set where I could close my eyes and swear that I was perhaps hearing a lost Bowie vocal take, overlaid on a glam synth pop instrumental, specifically his late 70's and early 80's work.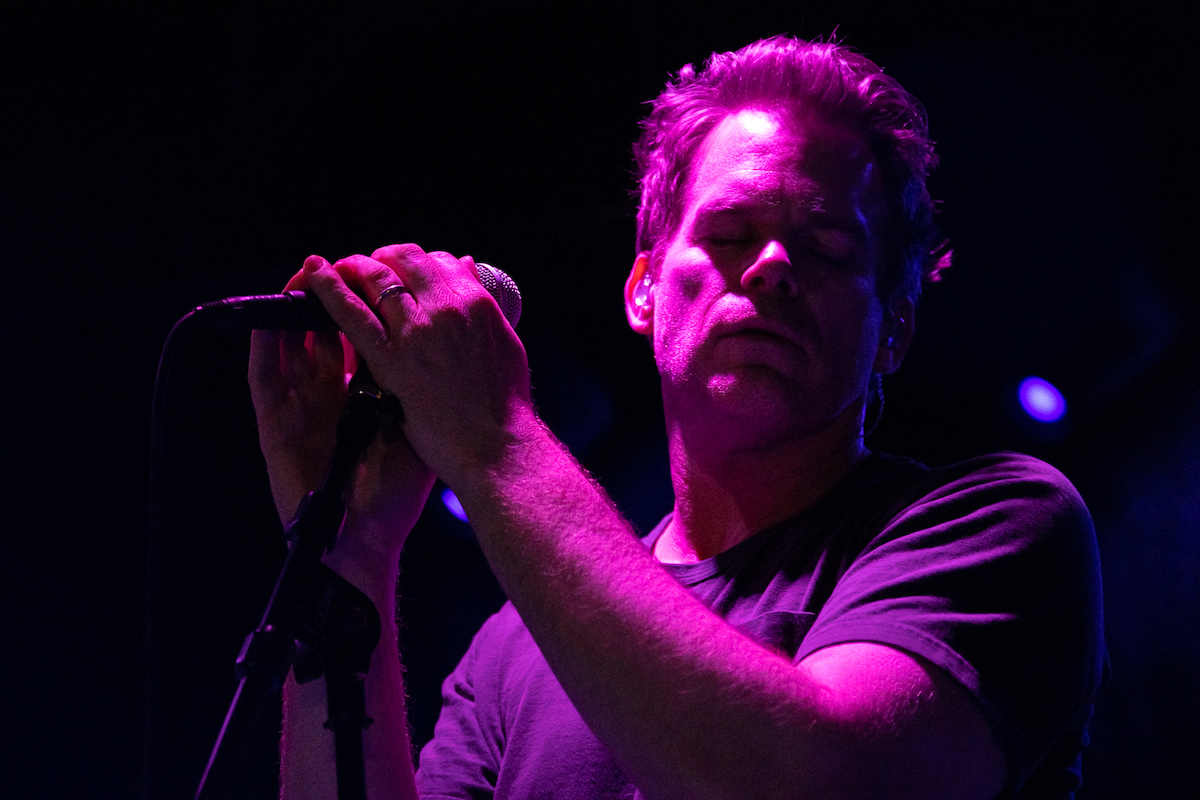 The musicianship of all three members is a sight to behold, with Matt changing from keyboard to keytar to bass throughout the set, and Peter going nimbly from the drum kit to the bass during the first song of the encore, "Armageddon Suite." Michael's voice, like I mentioned, does have a certain quality to it, but what truly impressed me was his range: he was going from spoken lows to soaring highs nearly at the snap of a finger, never delivering a bum note for the entirety of the set.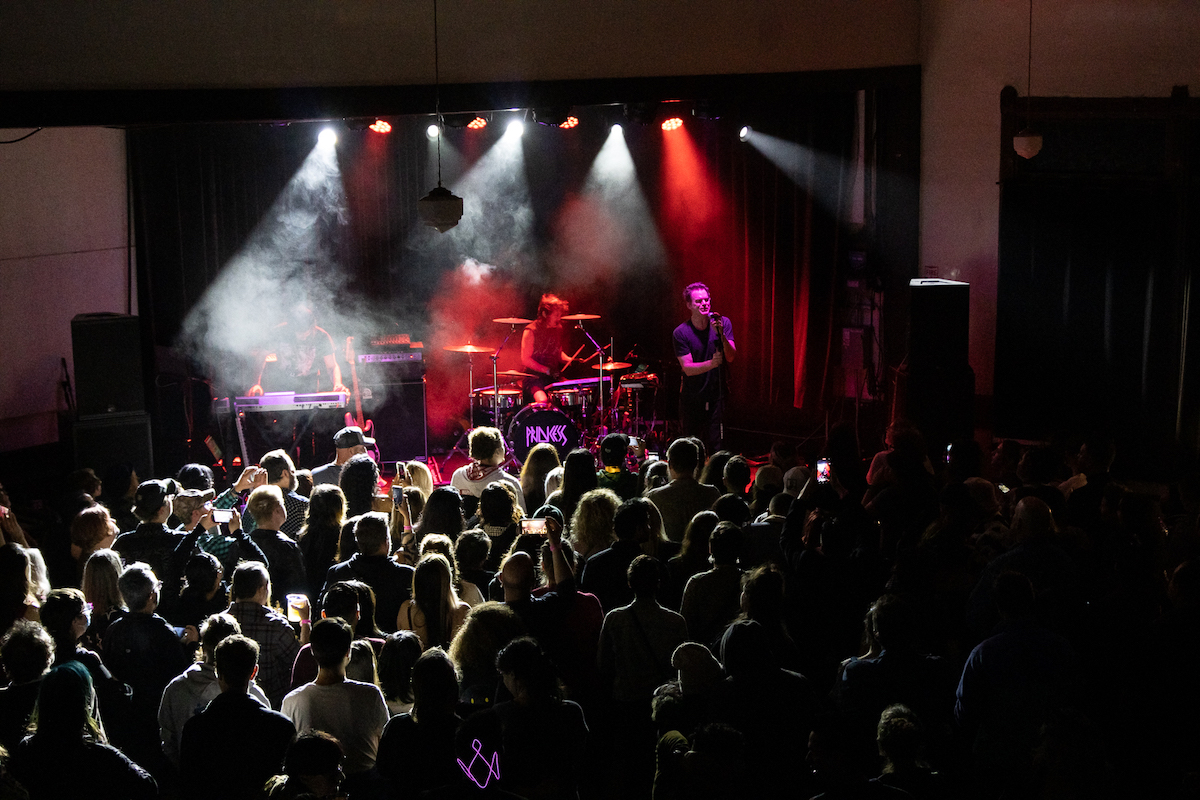 But now, I have to talk about the crowd. Some members of the audience waited patiently for hours to get into the venue, only to be taking videos on their phone for most of the set. Now, I'm not against filming a song or two. Hell, I'm guilty of it myself. But you would think that if you spent money on a ticket to be there in the moment, you would want to, well, be there in the moment. During the climax of the song "Nevertheless," Michael even reached into the audience, plucking a phone from the hands of an audience member, to turn the tables on them and film them in the front row. You would think that that would have deterred other members of the audience from filming non-stop, but unfortunately that just seemed to encourage more of them.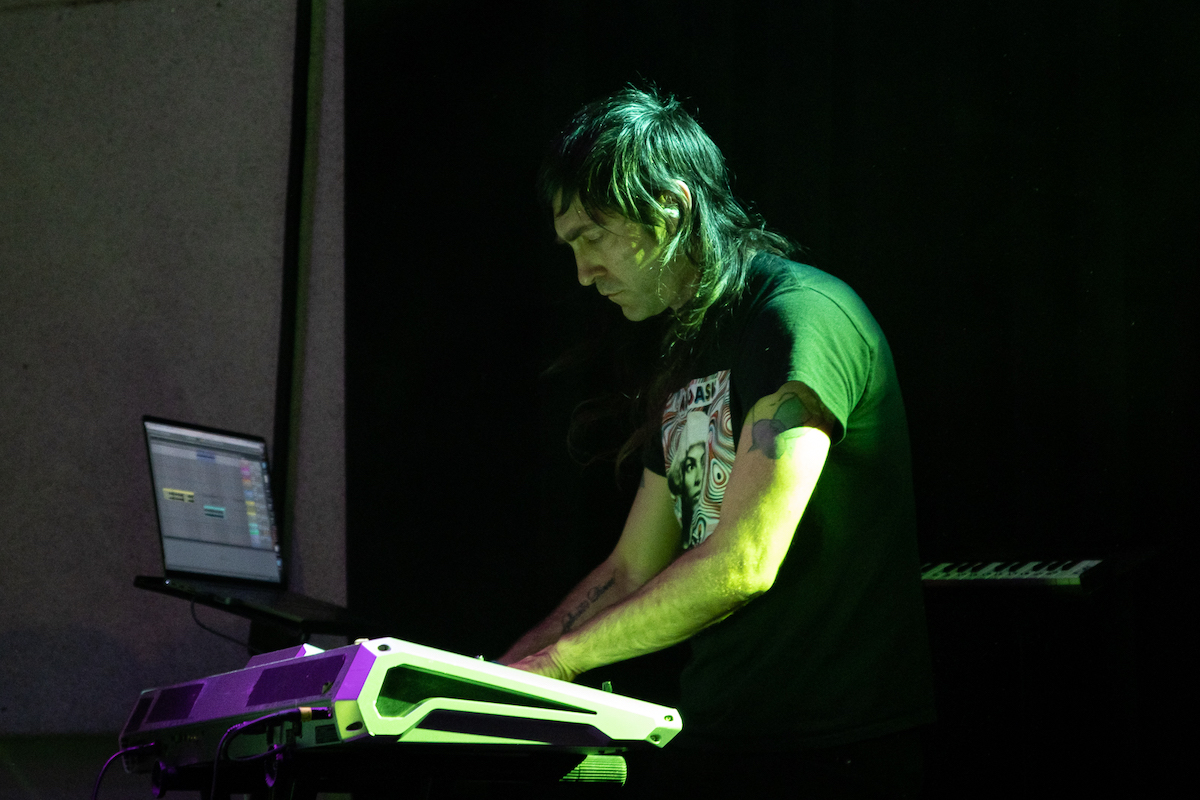 That isn't to say that the show itself was lessened by the behavior of the audience. Princess Goes To The Butterfly Museum played flawlessly, the three members going through the set like a well-oiled machine, playing fan favorites like "Ketamine," "Eat An Eraser," and their cover of Phantogram's "Cruel World," and transitioning from slower songs like "Come And Talk To Me" and "Thanks For Coming" to faster songs like "Sideways" and "Airhead" with ease, the former being introduced as "a lullaby" by Michael before the band launched into arguably the most aggressive song of the set. The show was glitz and glam come to life, I just wish that the audience had been better behaved.
Opener Lorelei K, a staple of the Dallas music scene, took to the stage with producer and collaborator Michael Briggs to deliver an eight-song set that spanned most of her recorded output, as well as a couple of new songs. Her art pop-influenced music runs the gamut from gentle and sublime, like on "Lavender Hue," to spacey and impressionistic, like on closer "Sentimental Interest." I've toured with Lorelei K before and have seen her play well over a dozen times, and believe me when I say that this was the best set I've ever seen her perform.
Here's a slideshow with more photos by Geoffrey Smith II: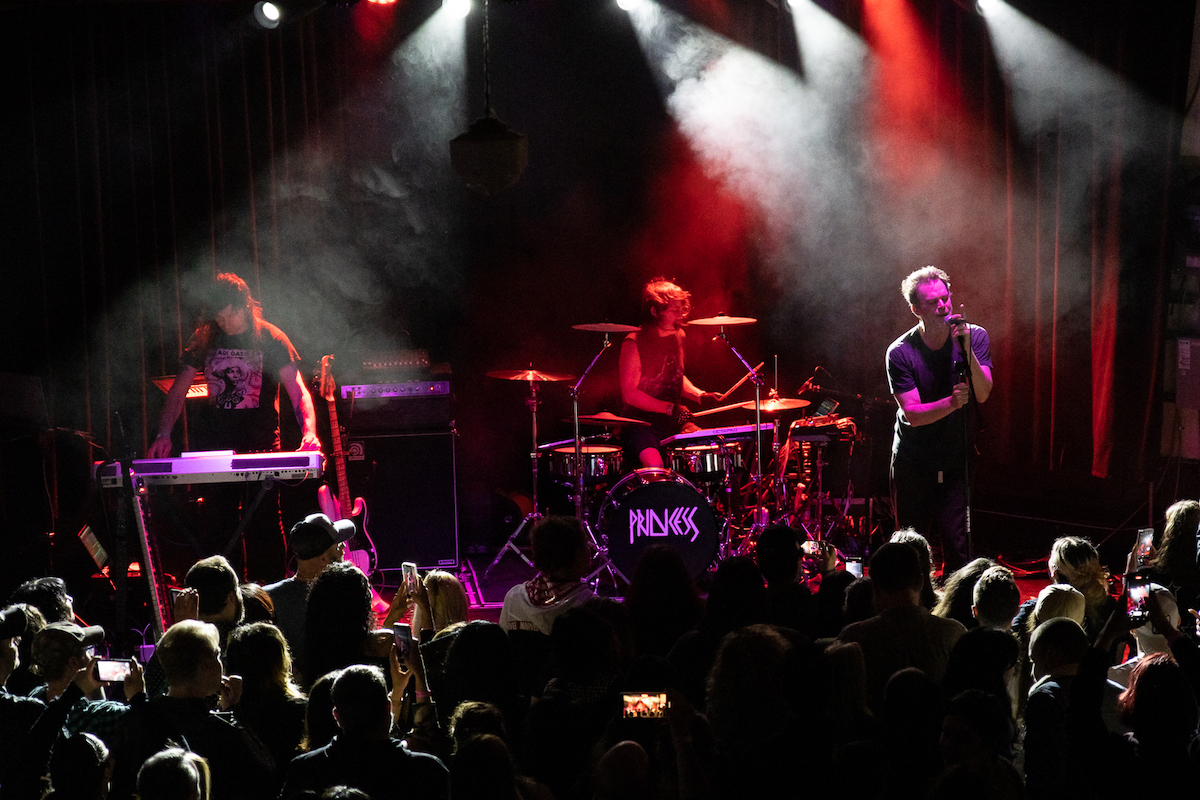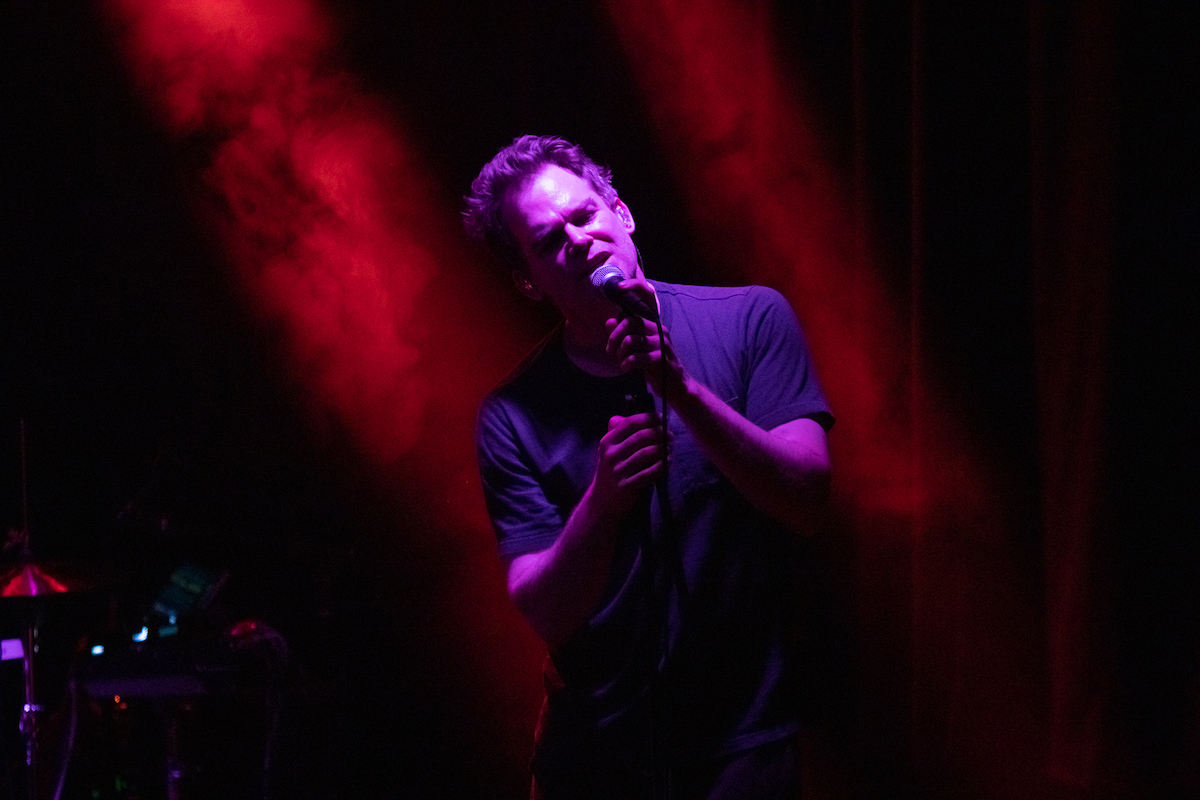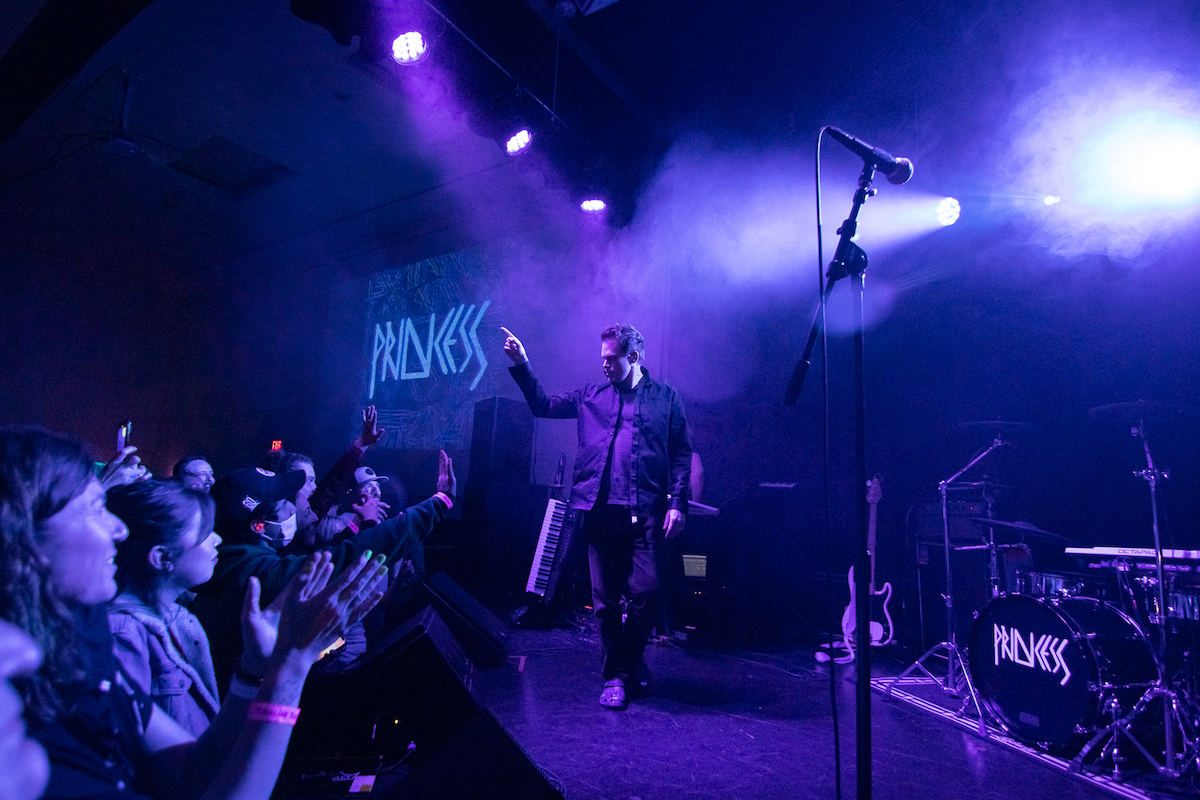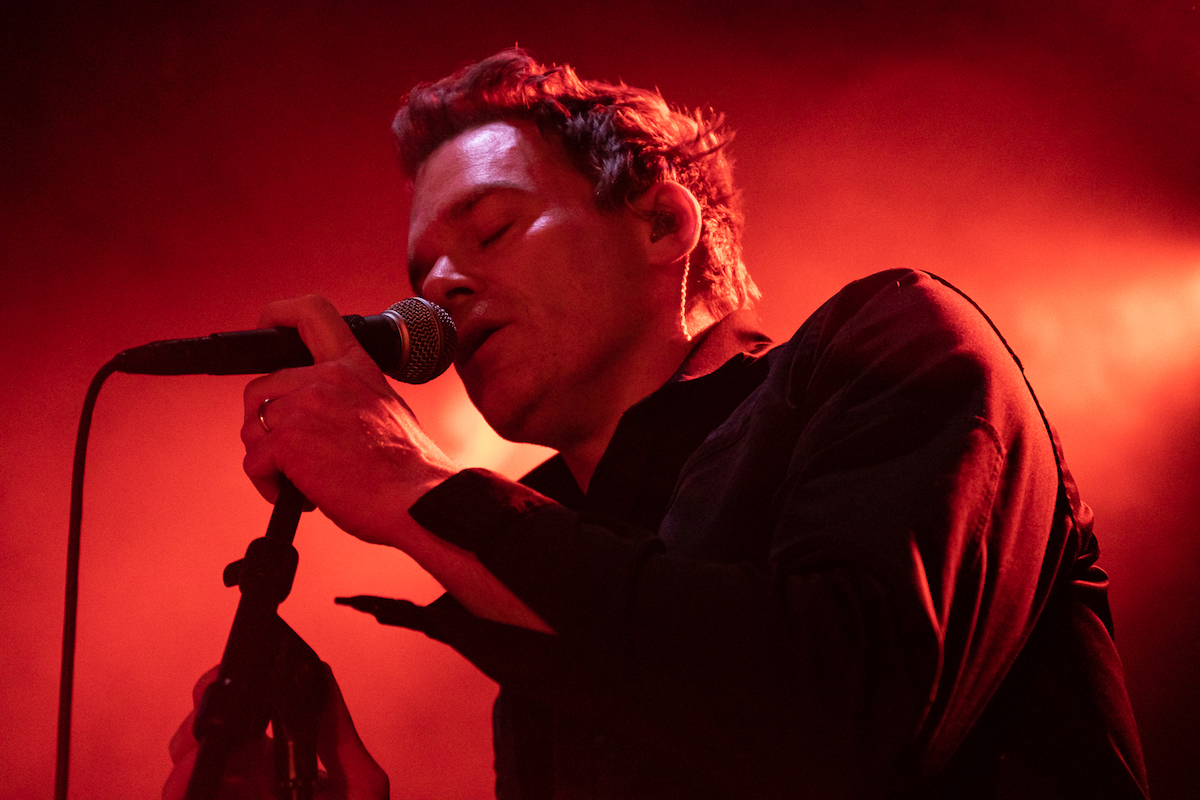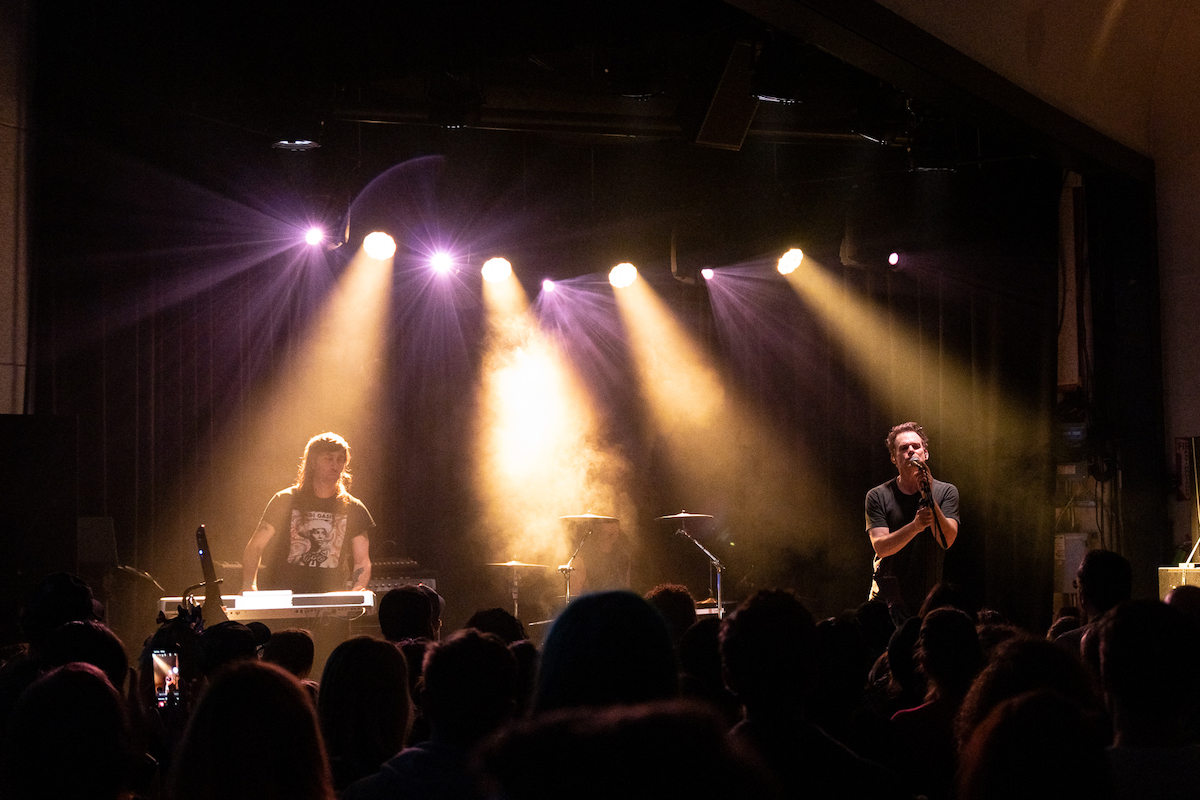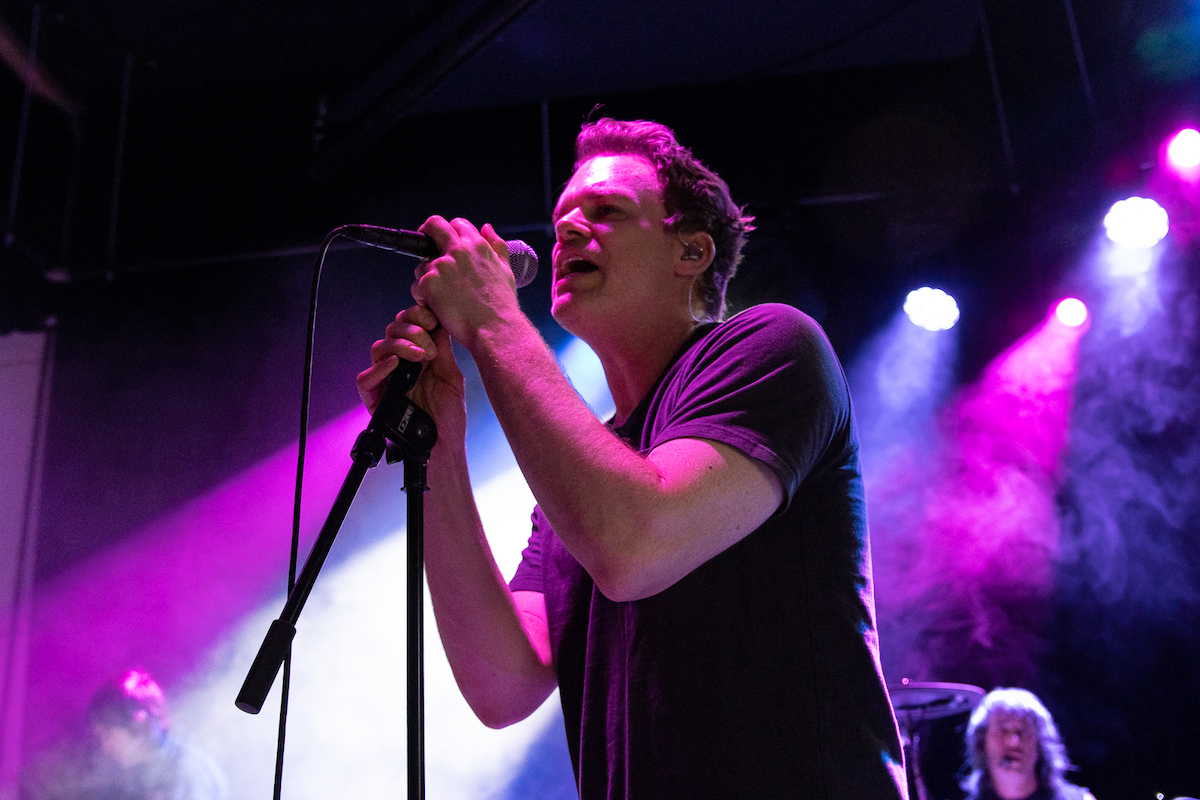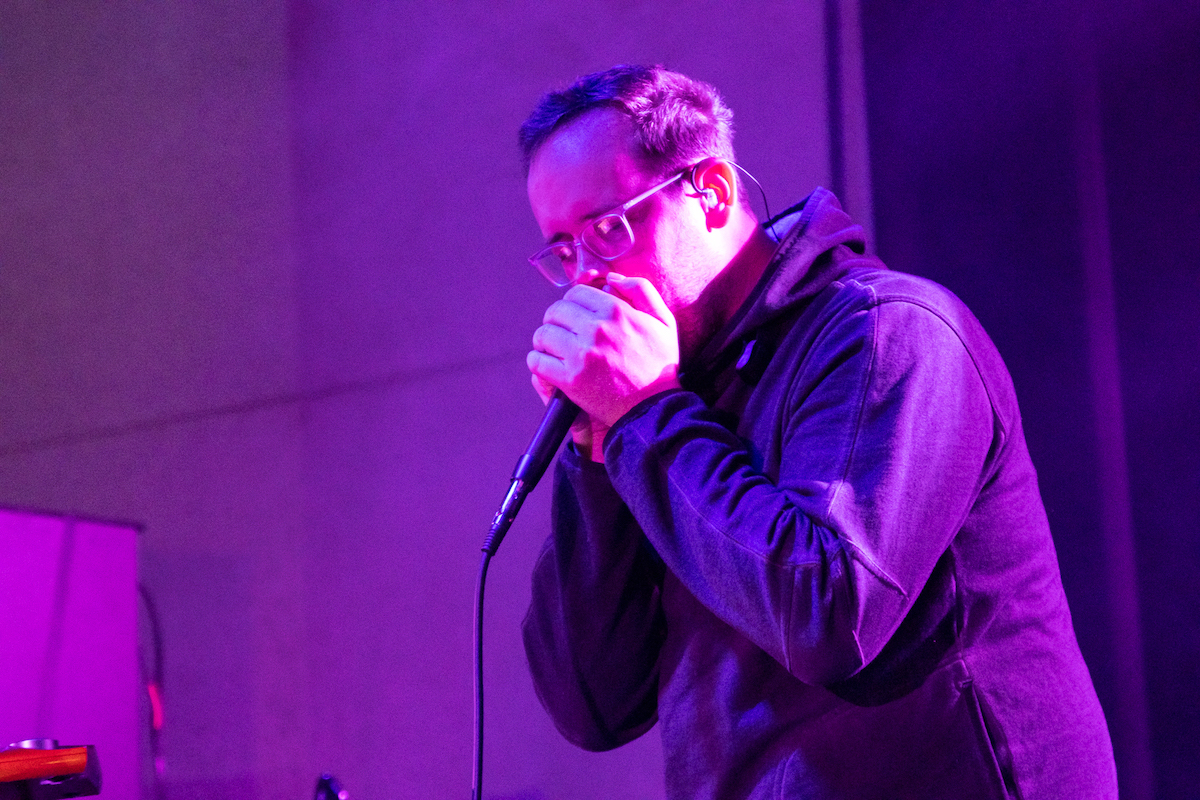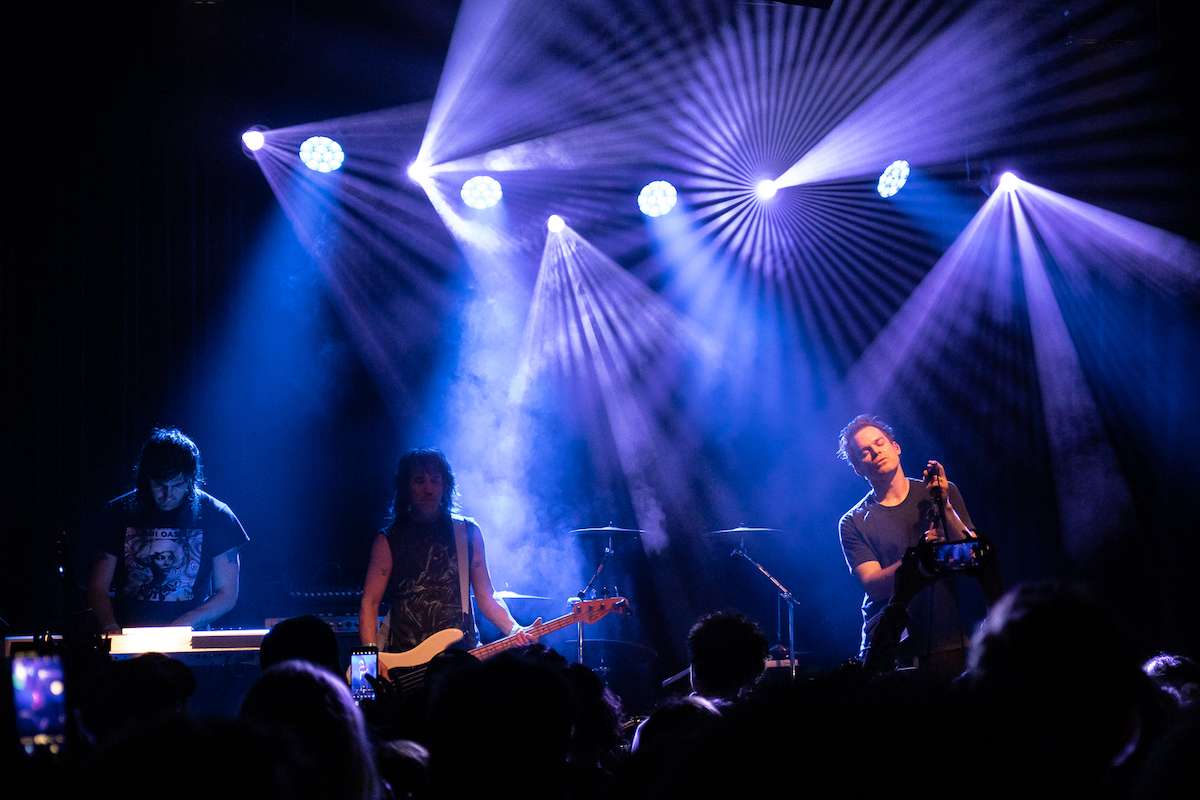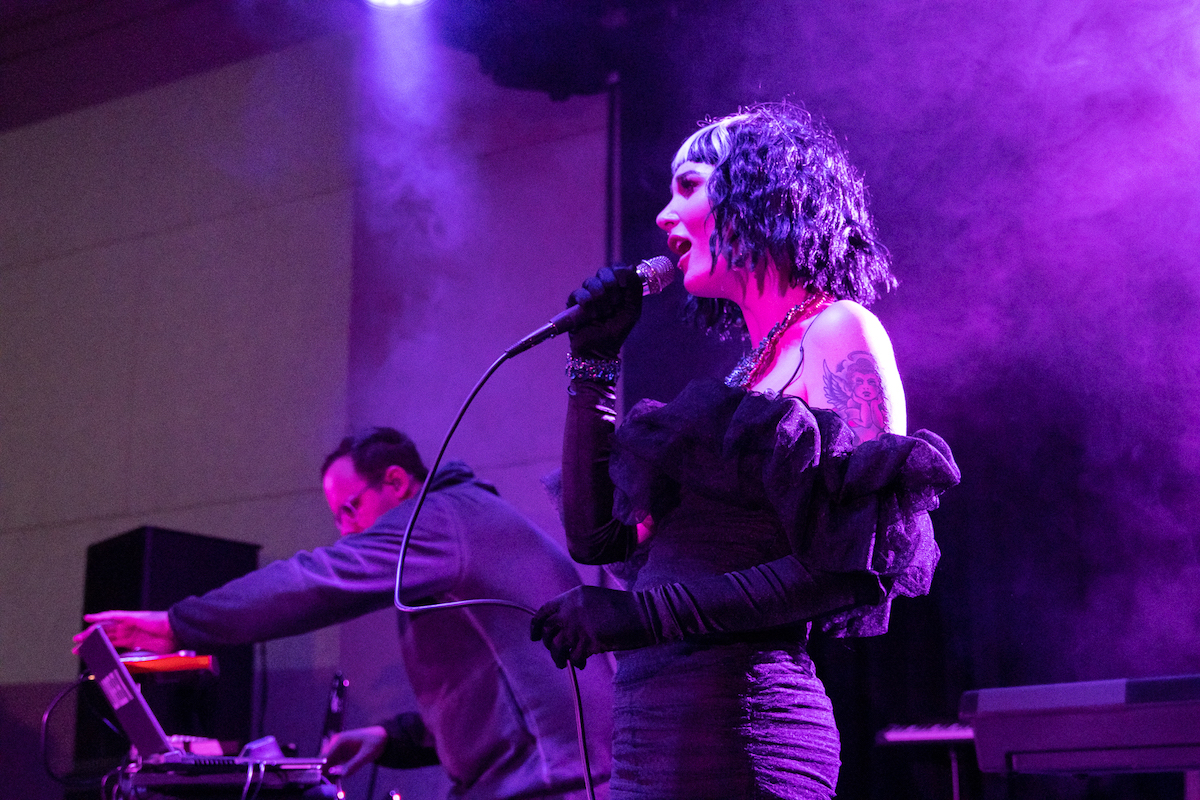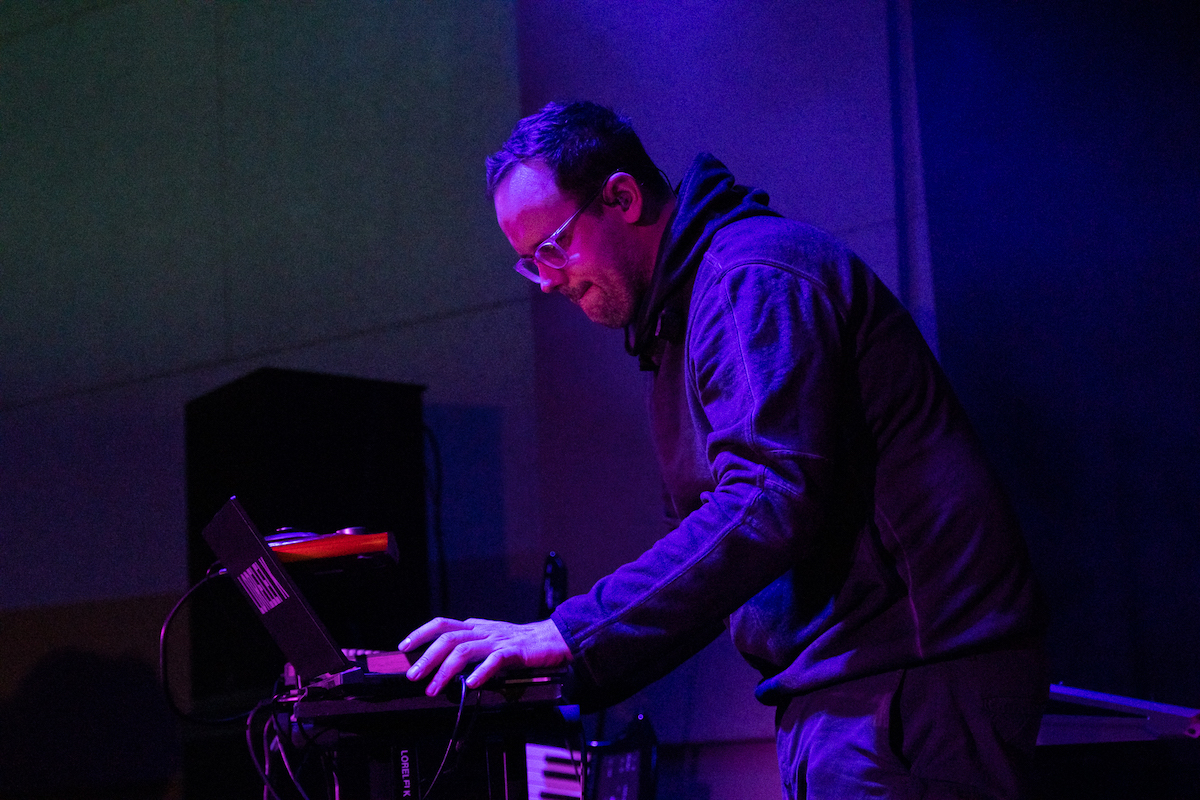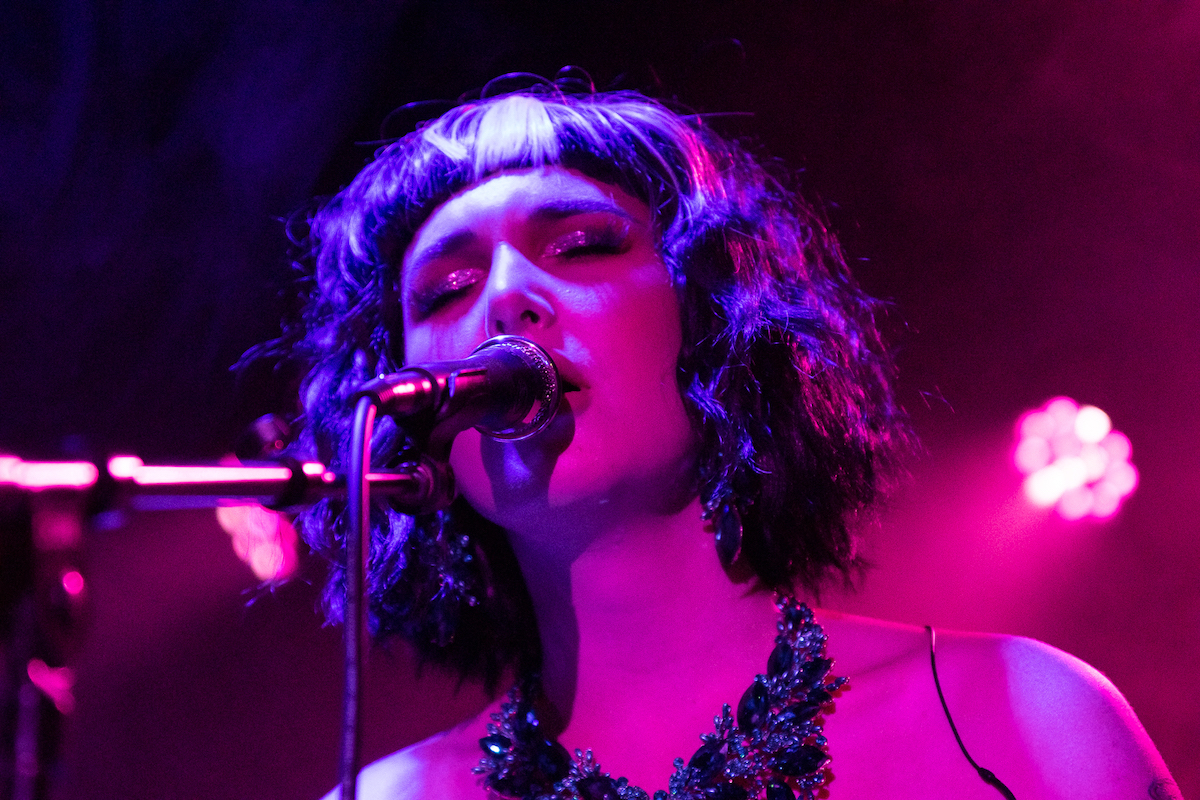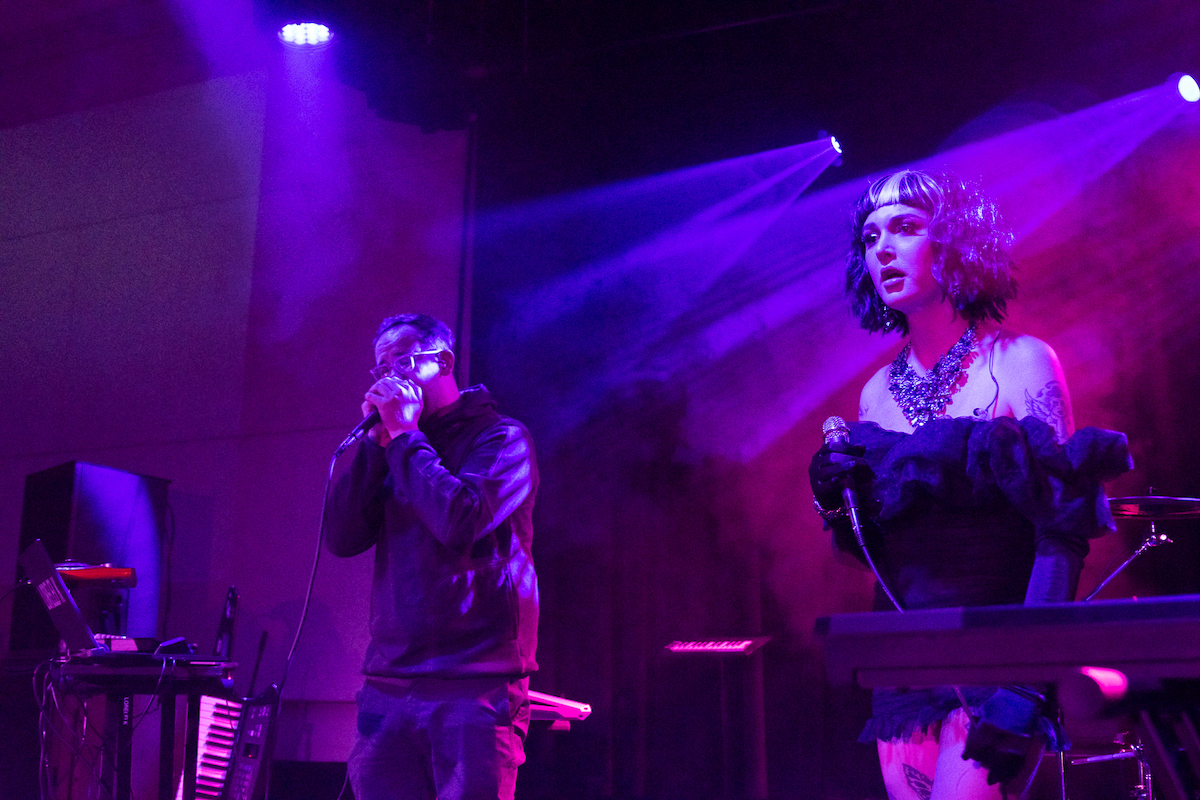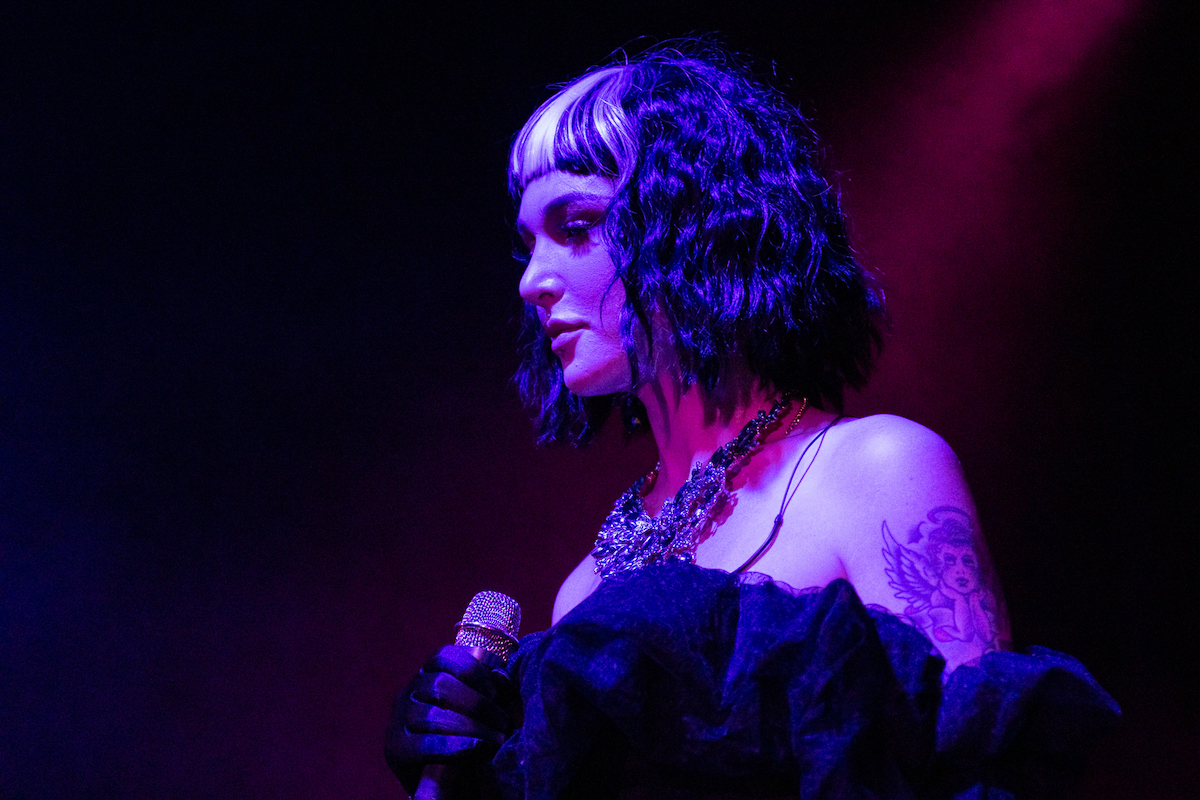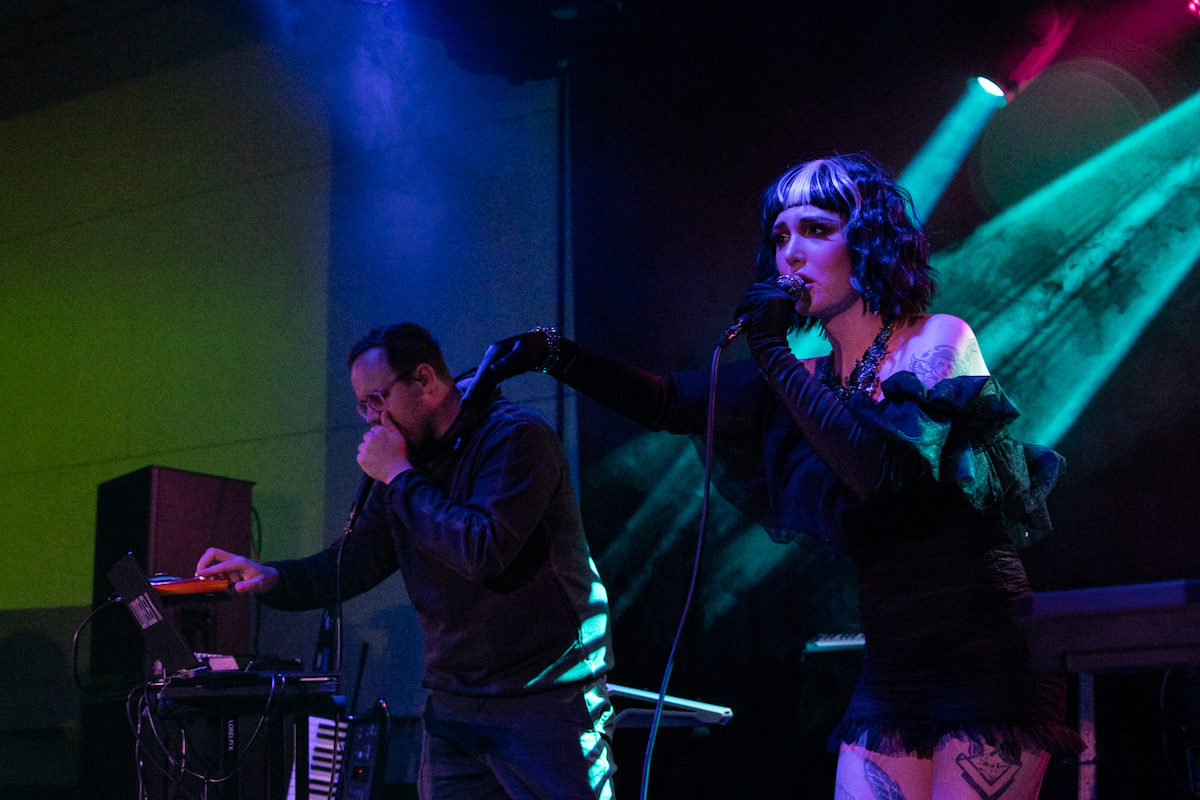 Links:
Princess Goes to the Butterfly Museum