Mayhem
Regency Ballroom
March 9, 2022
Photos by Raymond Ahner
Norwegian black metaller's Mayhem recently embarked on the "Sanguine Sodomy of North America Tour," and kicked off the festivities with a near sold out show at the Regency Ballroom in San Francisco. The tour, which also includes Cleveland's own Midnight, was also going to feature Watain, who unfortunately had to pull out due to visa complications. Although there were some disappointed fans, both Mayhem and Midnight did not let that stop them from blowing the roof of the place, and delivered an epic evening of black metal that left absolutely no one disappointed by the end of the evening.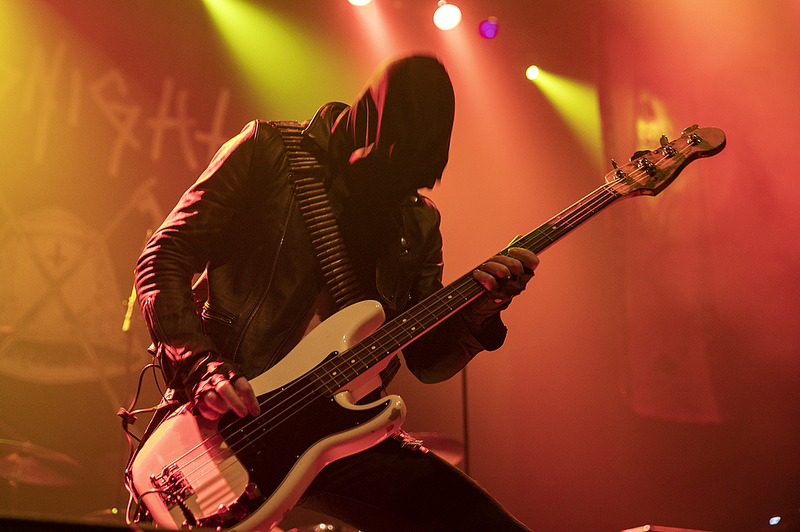 Supporting their just released their latest album Let There Be Witchery (Metal Blade), Midnight hit the stage at promptly 7:45pm, and relentlessly pounded the crowd with a healthy dose of blacked thrash. The three piece, led by bassist and vocalist Athenar, tore through a 45-minute set that included "Lust Filth, and Sleaze," "Satanic Royalty," "Endless Slut," and "Fucking Speed and Darkness." Reminiscent of the original black metal pioneers Venom, Midnight were extremely high energy, covering every inch of the stage while interacting with their legions of fans who forced themselves up against the barricade. By the time they wrapped up their set with "Black Rock'n'Roll," the now packed room was ready for a breather, but primed for the headliners.
After a somewhat brief intermission, Mayhem took the stage and proceeded to pick up right where Midnight left off. Playing in near darkness, the black metal legends opened their set with "Falsified and Hated," off of their latest release, 2019's Daemon. From there, the band played 15 songs in three acts, all with vocalist Attlia Csihar wearing a hooded robe while making even the slightest of moves seem darkly dramatic. Highlights from their set included "My Death," "Freezing Moon," and "Buried By Time and Dust, and after wrapping up their set with "Pure Fucking Armageddon," they left little doubt that they are still as true as they always were, and are still on top of their game.
Here's a slideshow with more photos of both bands by Raymond Ahner: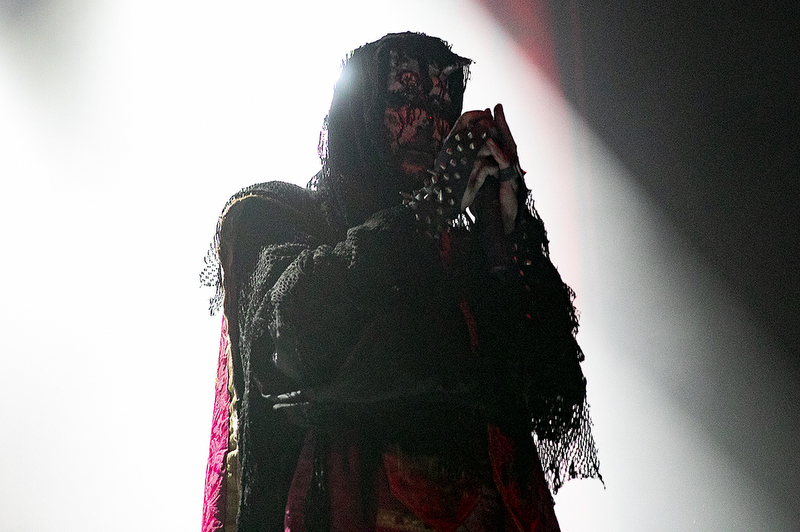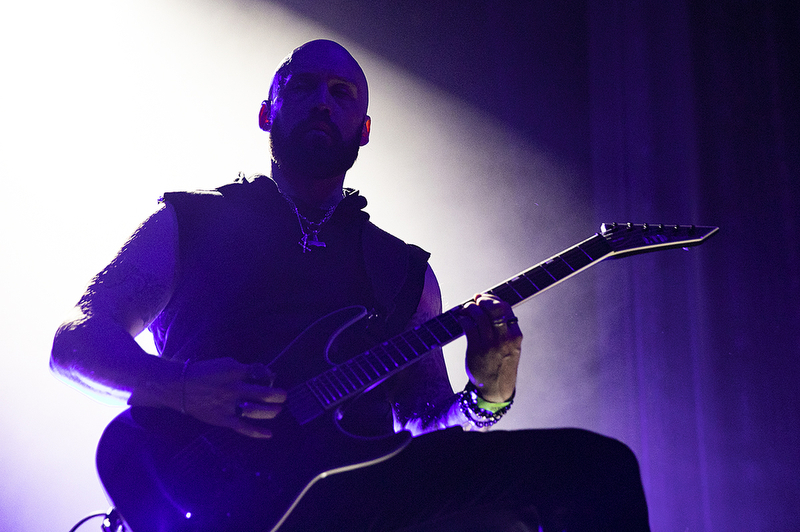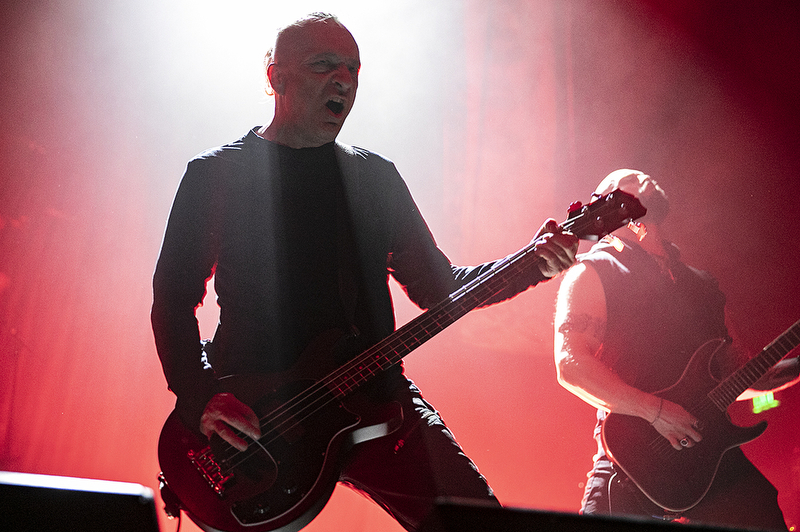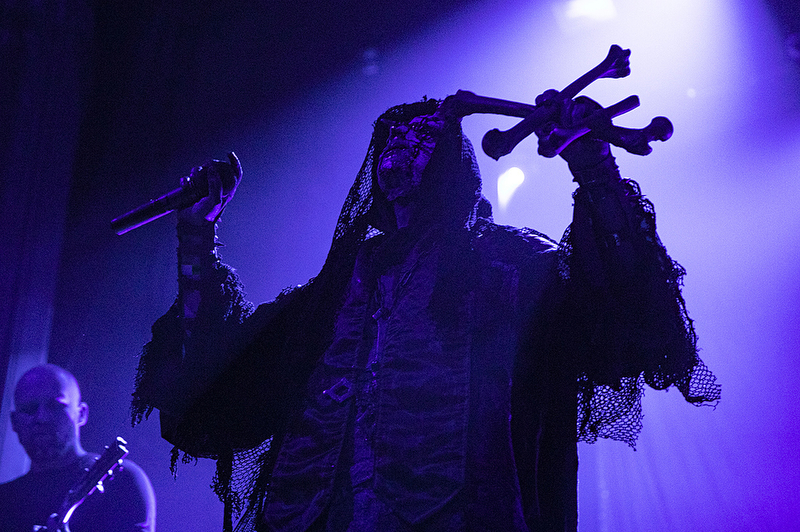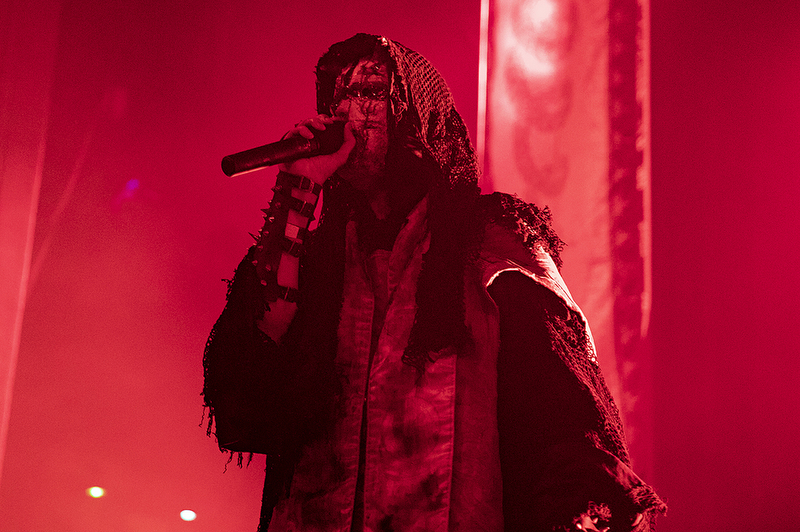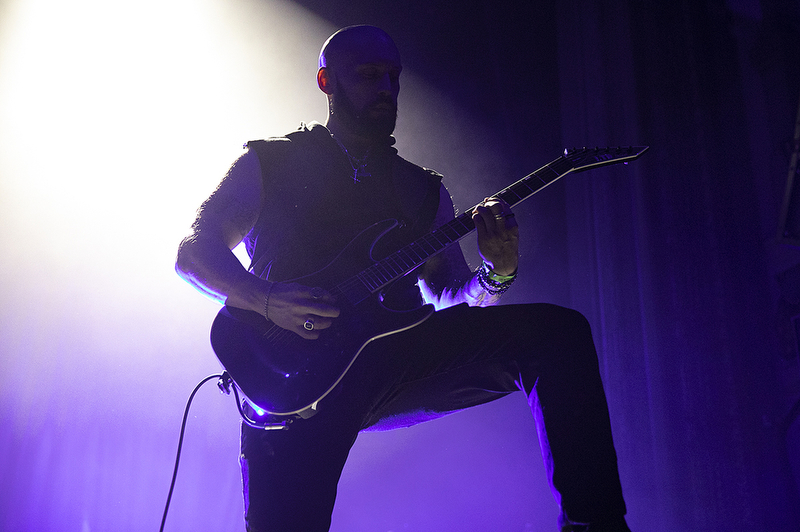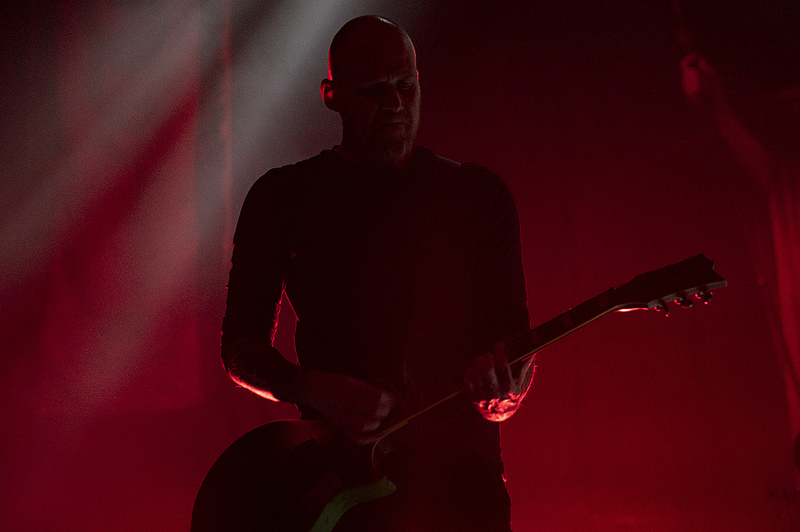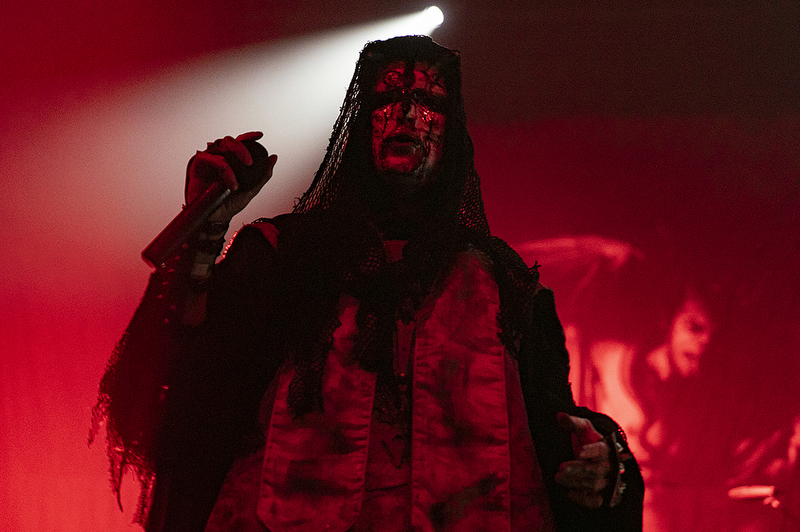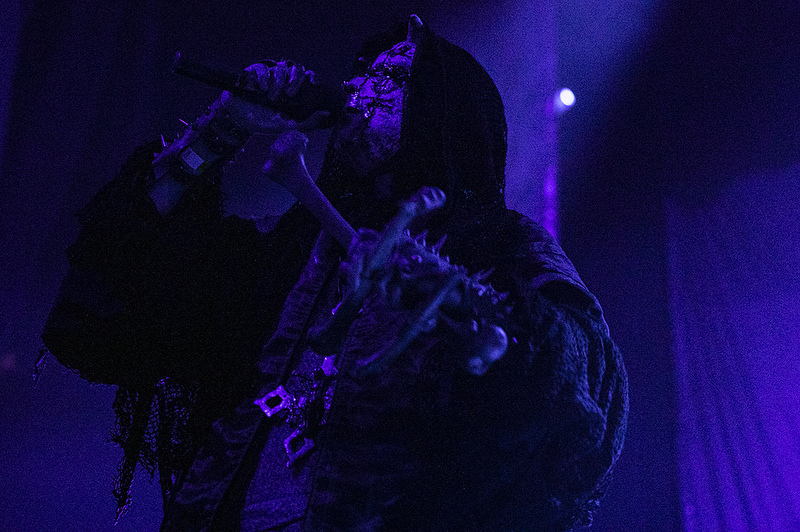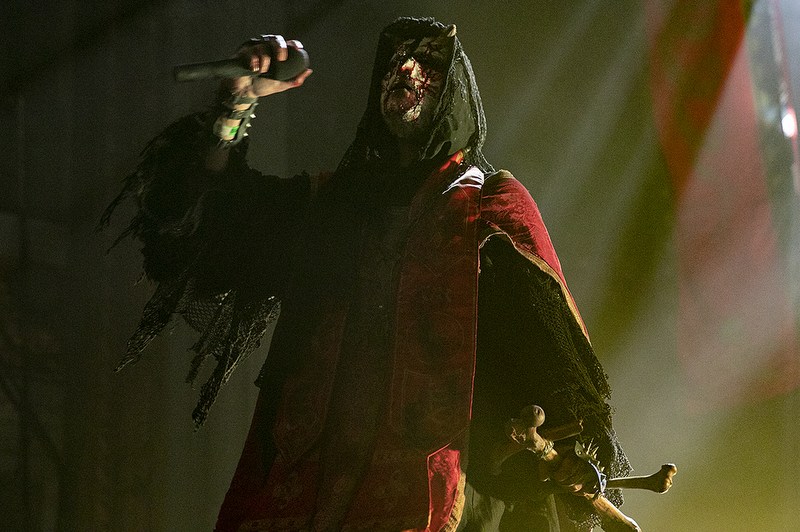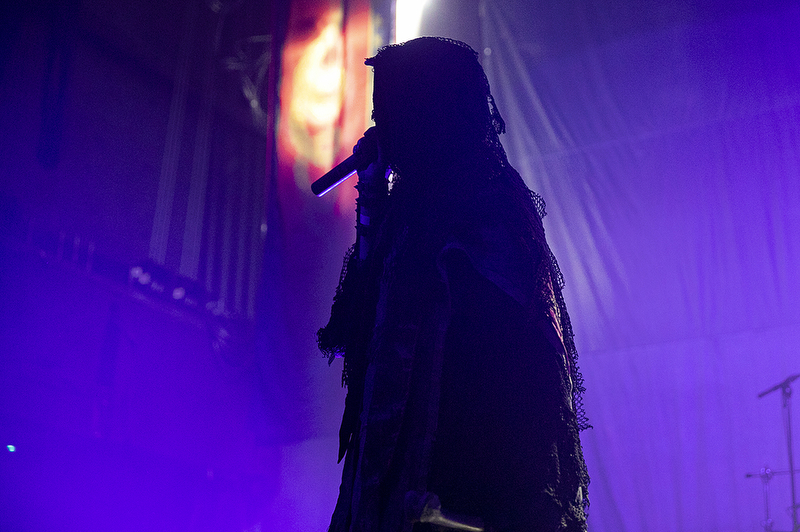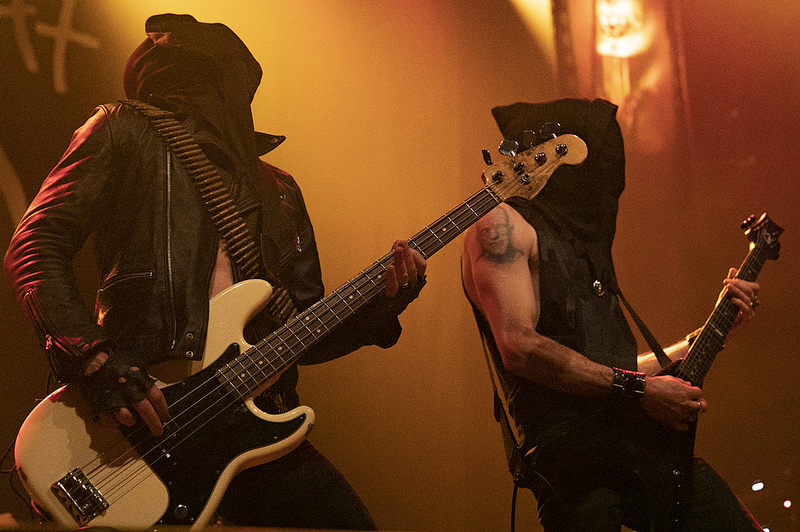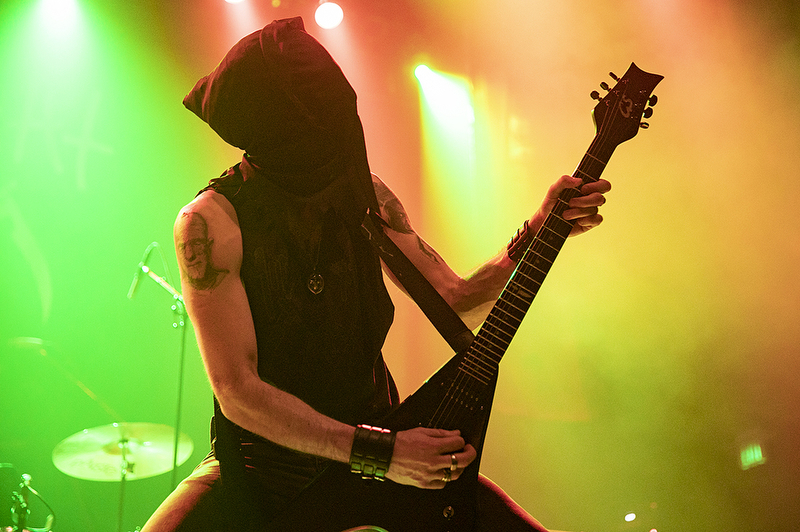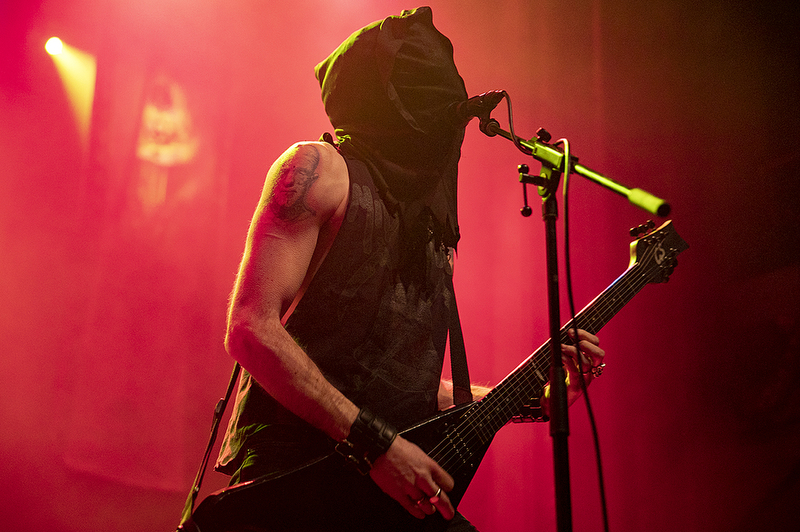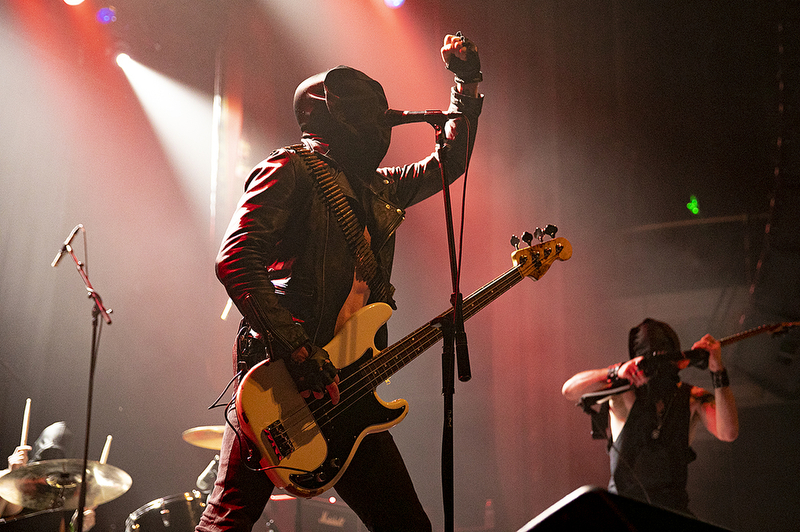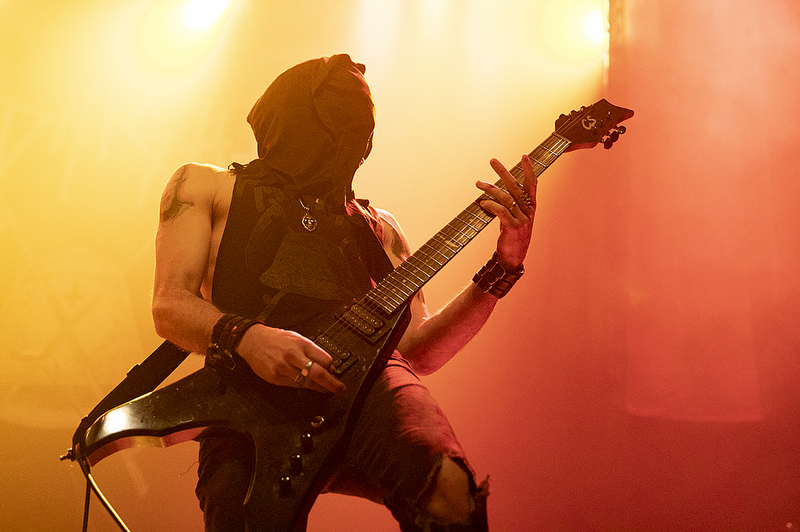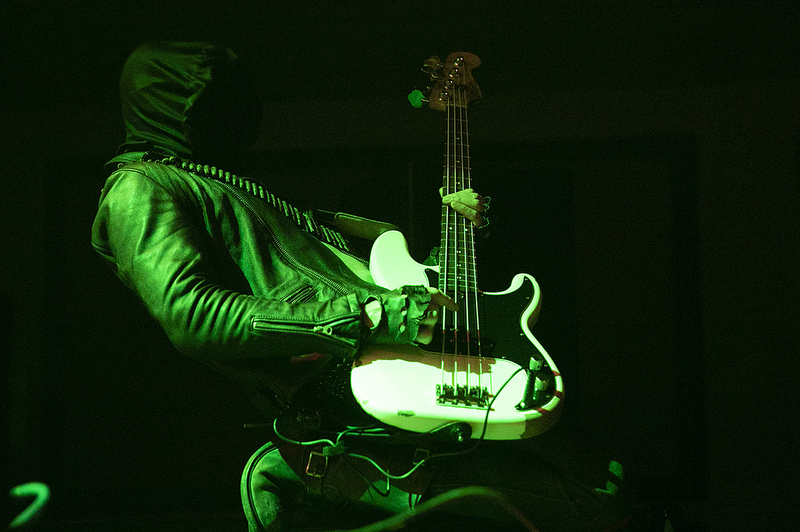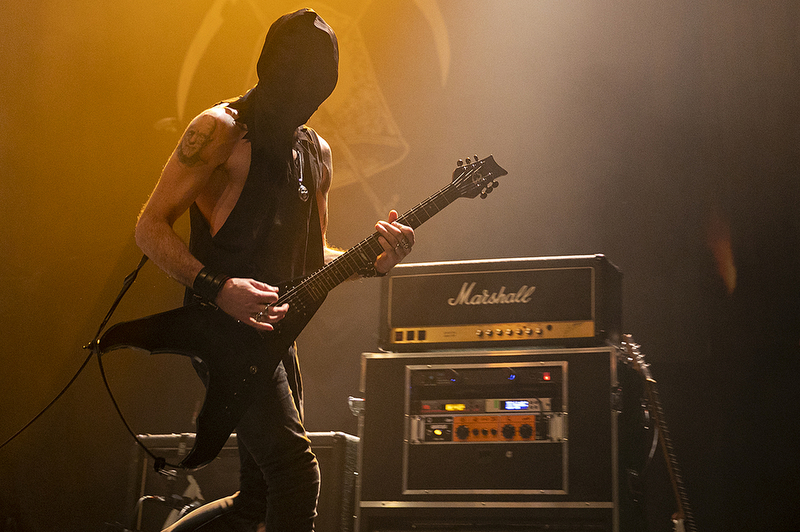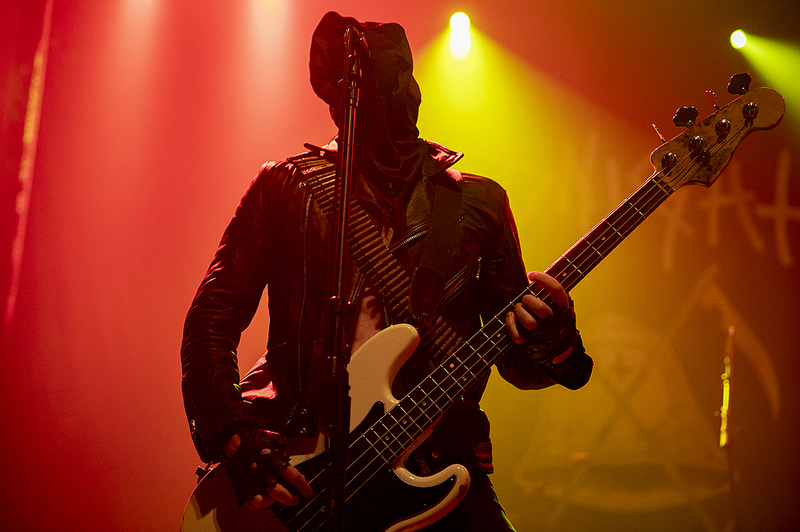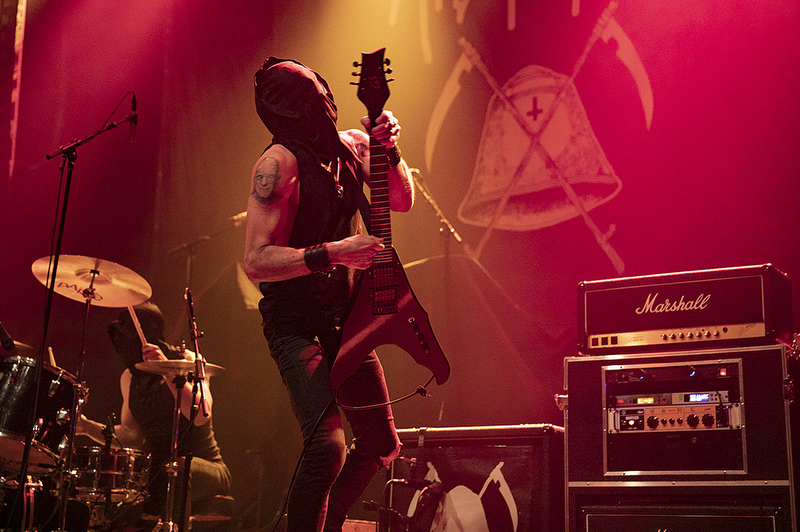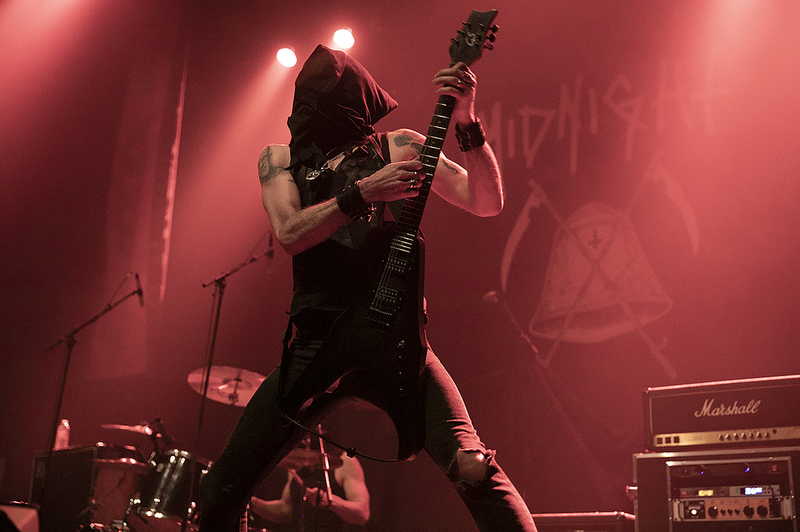 Links: