W.A.S.P.
The Regency Ballroom
December 9, 2022
Photos by Raymond Ahner
Hitting the road for their first U.S. tour in over a decade, Los Angeles metal legends W.A.S.P. recently hit the road to celebrate their fortieth anniversary as a band. The 28-date trek saw the band zig-zagging across the country before pulling up to San Francisco's Regency Ballroom on December 9th. Led by founding member Blackie Lawless, the band played a ten song setlist that covered most of their storied career. The rabid sold-out crowd  not only ate it up, but also sang along to every word.
As the road crew put the final touches on the stage well past the scheduled 9:20PM start time, the fans were starting to grow just a little restless, which only added to the excitement that was already in the air. Just when it seemed that the energy could not be turned up anymore Blackie hit the stage with Mike Duda on bass, Doug Blair on guitar, and Aquiles Priester on drums, launching into "On Your Knees," which progressed into a medley of  "The Flame," "The Torture Never Stops," and "Inside the Electric Circus."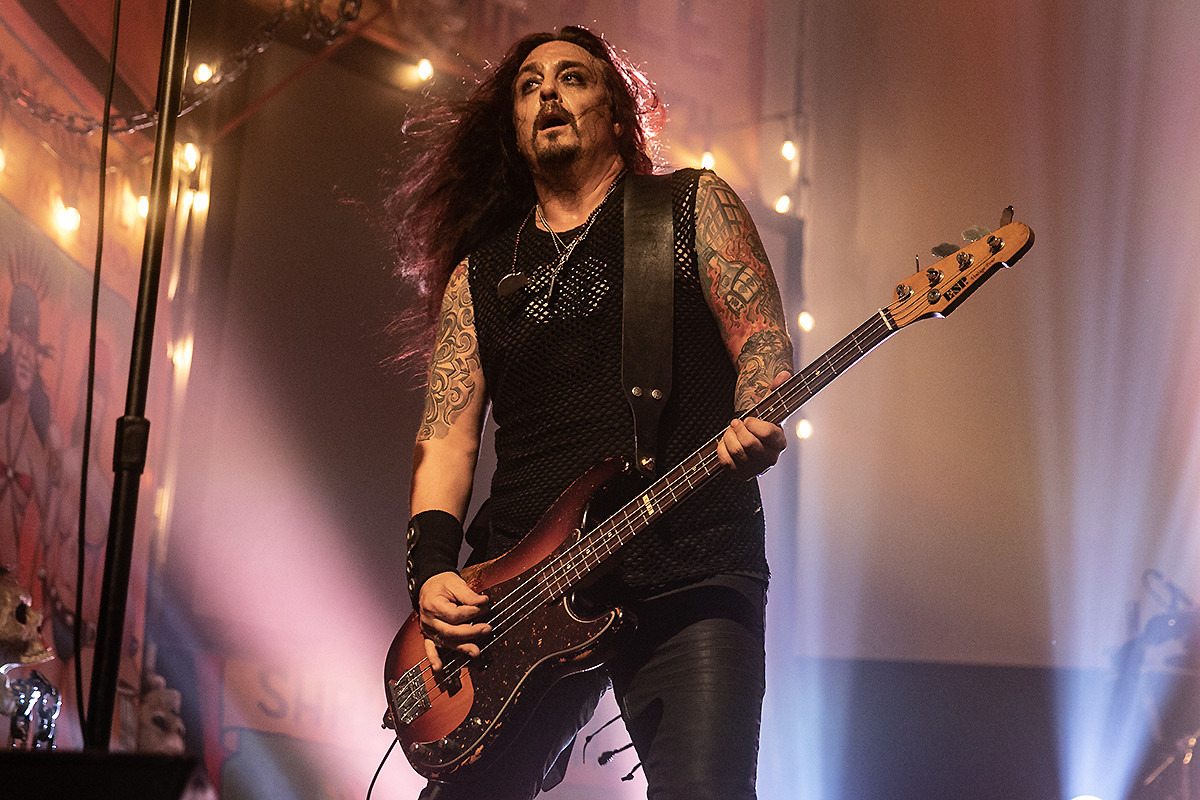 While the setlist may have seemed a little short, the band packed quite a bit of music into their set, and highlights included "Wild Child," "The Idol," "The Great Misconceptions of Me," and of course "Blind in Texas." Blackie let the music do most of the talking, but did come out from behind his massive swaying microphone stand, and often surveyed the packed to the rafters venue, while smiling at his fans. He obviously seemed to be enjoying himself up on the stage.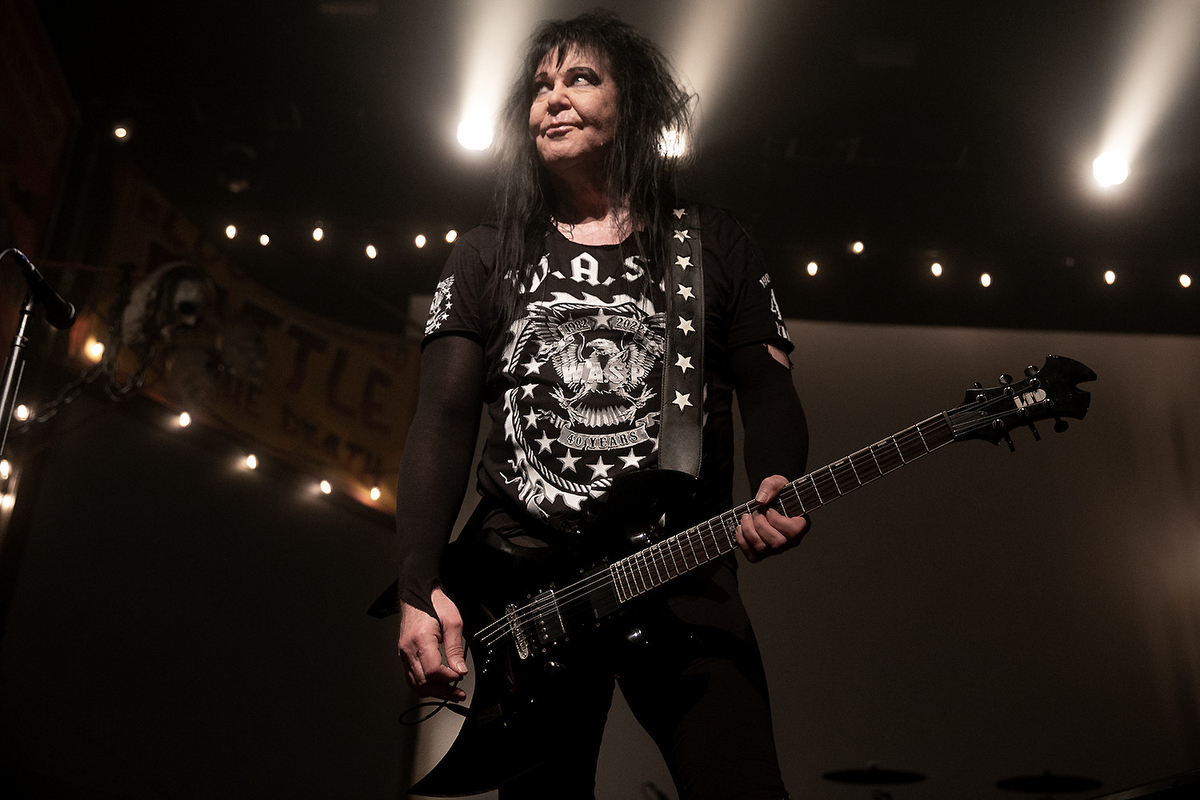 After a brief break, the band returned to the stage for a three song encore, but not before taking the time to blast the promoters who did not believe that the band was still relevant enough to sell enough tickets for such a big tour. He obviously proved them wrong, and thanked everyone who bought tickets and sold out the entire tour. From there he and his band ripped through "Animal (Fuck Like a Beast,) "The Real Me," and "I Want to be Somebody."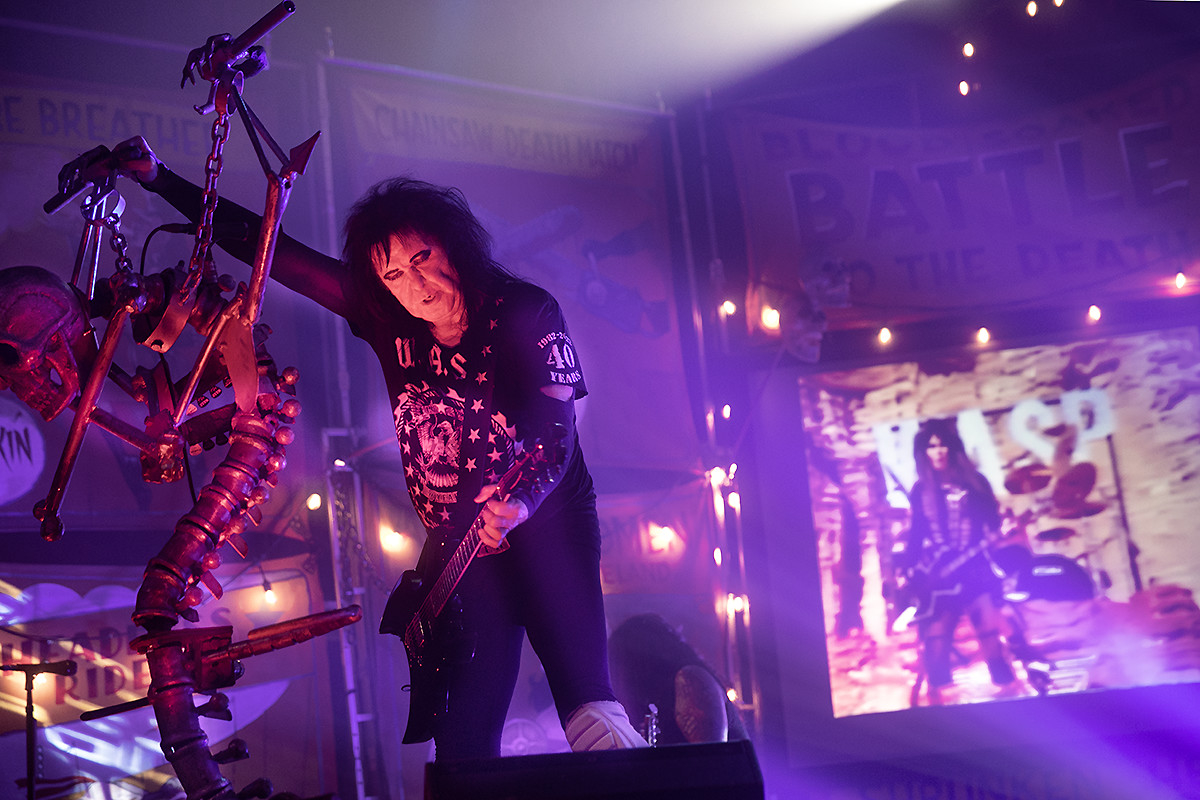 By the time the tour was said and done, WASP sold out every show, and Blackie definitely got the last laugh. Here's hoping that he will continue, and that the band returns in the new year.
Here's a slideshow with more photos of W.A.S.P. by Raymond Ahner: