AFI
Fox Theater, Oakland
November 23, 2022
Photos by Raymond Ahner
After postponing their Bodies tour earlier this year due to the still ongoing pandemic, California's own AFI finally returned to the Bay Area for a hometown show, playing to a near sold out crowd at Oalkland's Fox Theater. Although it was the night before Thanksgiving, that didn't stop their fans from coming out in droves to sing along to every song.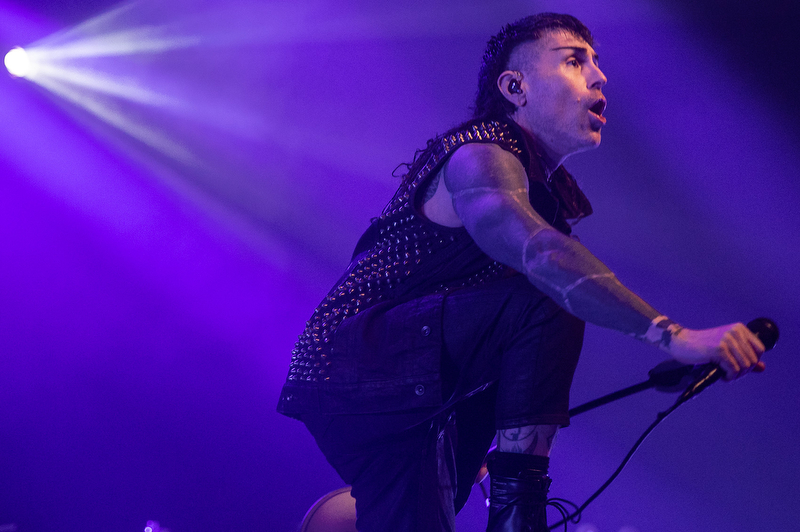 As the lights dimmed, the band hit the stage already full of energy, which was only a small glimpse of what was to come. By the time they launched into their first song of the evening, "Strength Through Wounding," vocalist Davey Havoc was already catching serious air, as he jumped off of the riser multiple times. Bassist Hunter Bergan did the same, as he and guitarist Jade Puget traded sides of the stage throughout the song.
The setlist consisted of both old and new, including "Escape From Los Angeles" from their eleventh studio record Bodies as well as "Girls Not Grey," "Begging for Trouble," "I Hope You Suffer," and "Perfect Fit." Havok also took a minute to give a shoutout to 924 Gilman St., where the band had played during their early years, before launching into "Perfect Fit," and then "Caught," which was the first time the band had played the song live.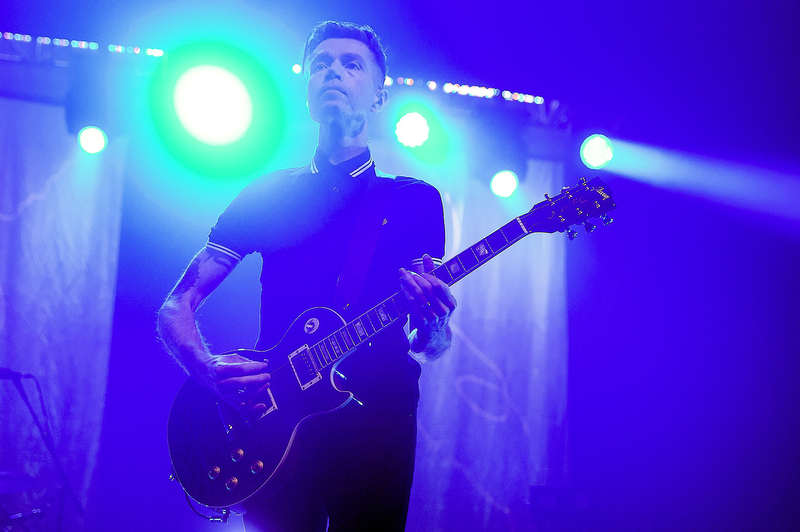 The band also had a second stage set up in the middle of the venue, and Butler and the band made their way over to perform a handful of songs during the middle of their set.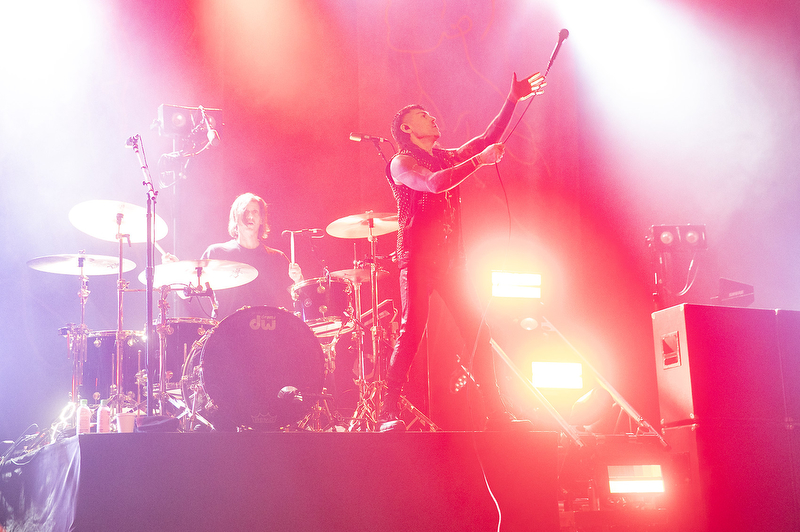 After thirteen songs the band wrapped up their set with their biggest hit, "Miss Murder," as well as "Silver and Cold." They then returned to the stage for a two song encore consisting of "Third Season" and "The Days of the Phoenix." By the time it was all said and done, it was quite a successful return to the Bay Area, and their fans definitely seemed to agree.
Supporting AFI on this tour are Drab Majesty, a two piece synth pop band from Los Angeles. They proved to be the perfect fit, more than doing their job of warming up the crowd for the headliners.
Here's a slideshow with more photos by Raymond Ahner: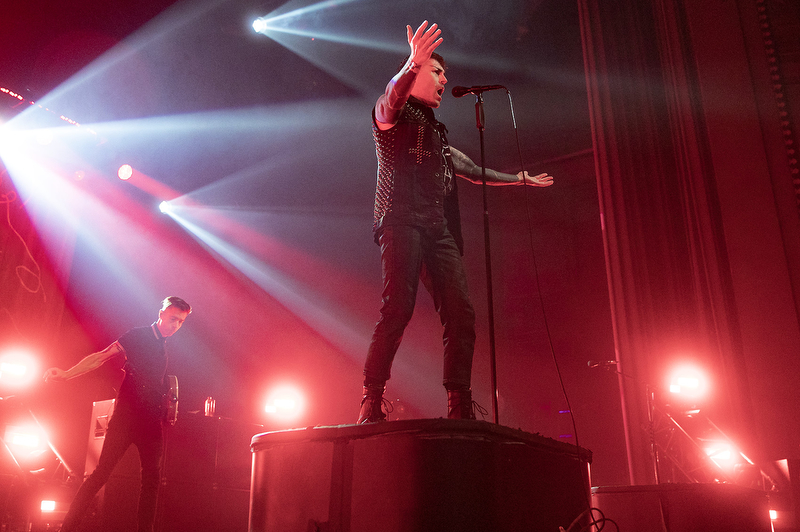 AFI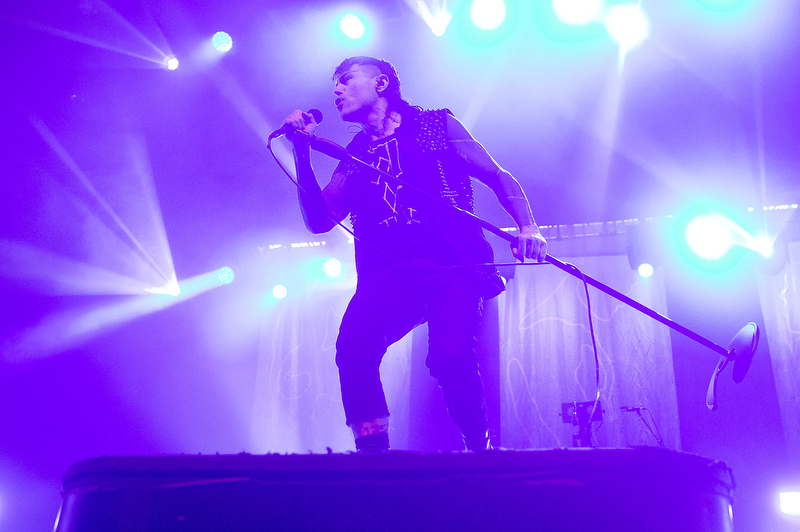 AFI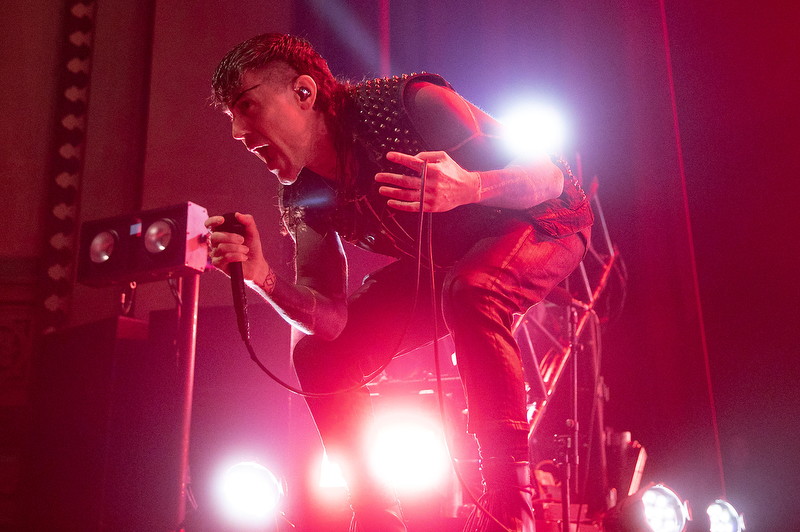 AFI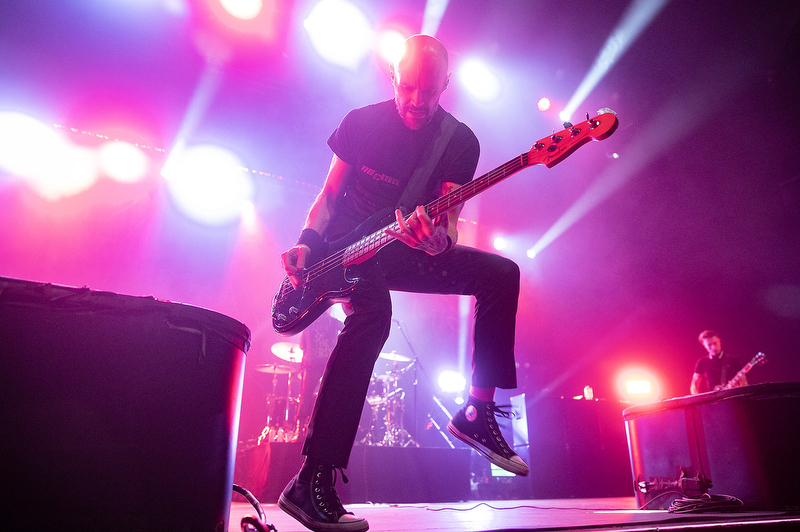 AFI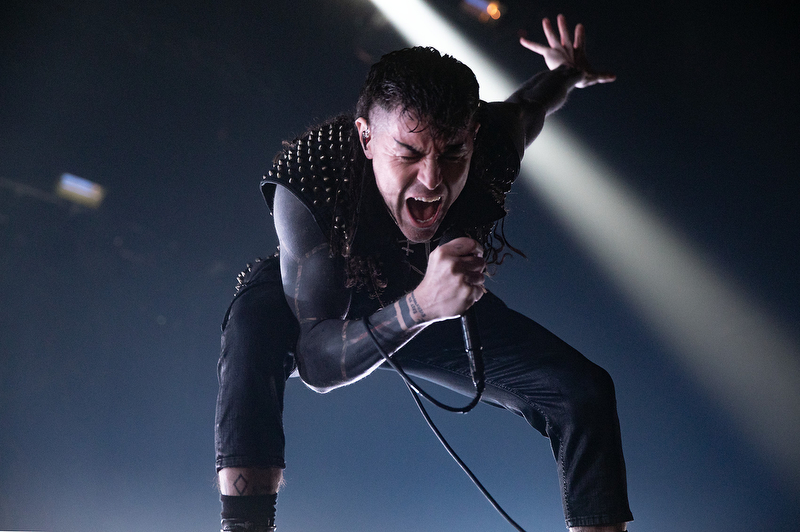 AFI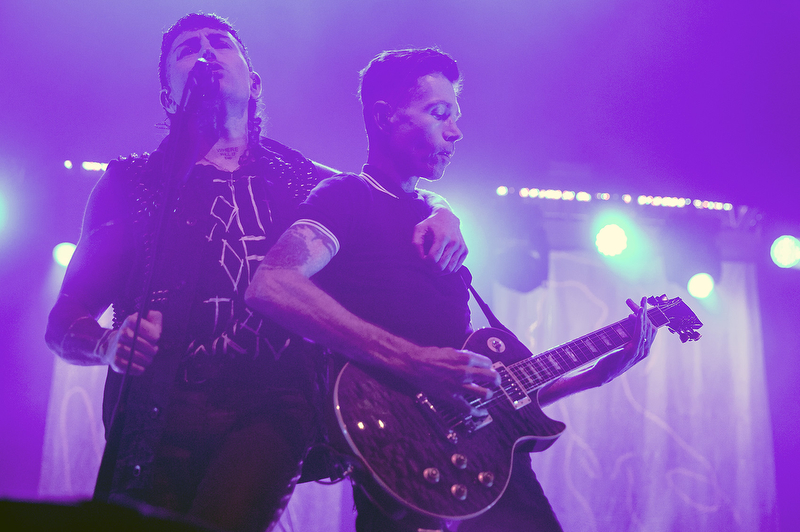 AFI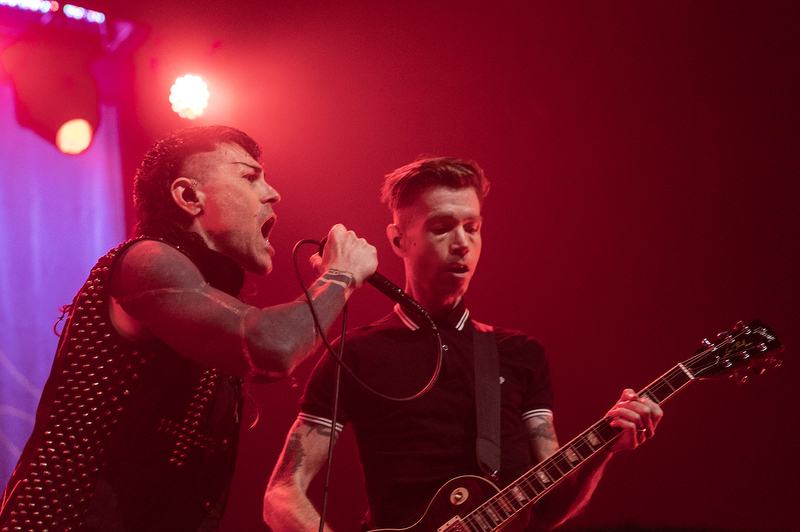 AFI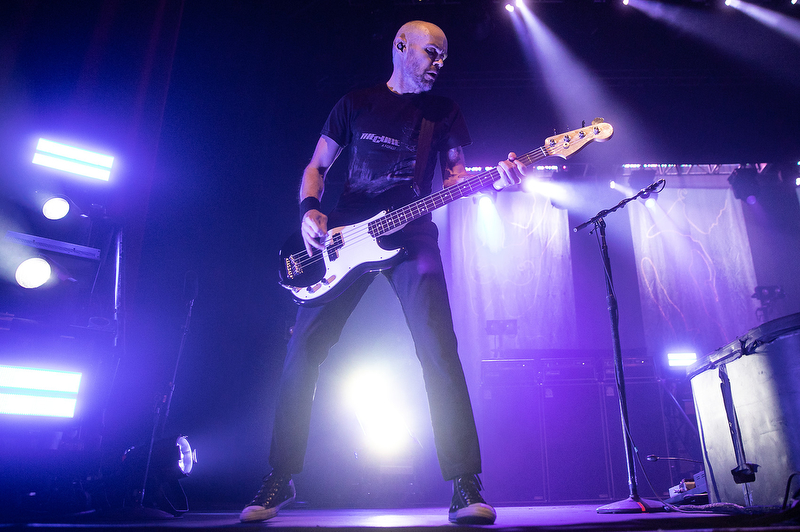 AFI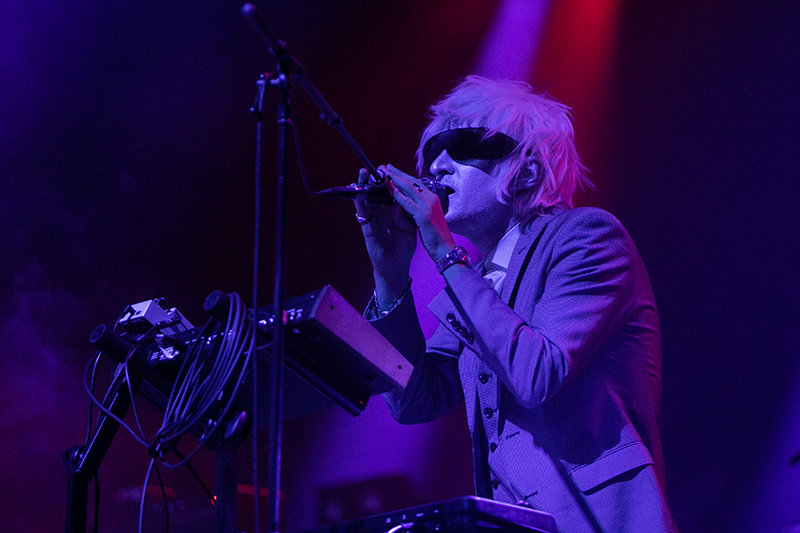 Drab Majesty


Drab Majesty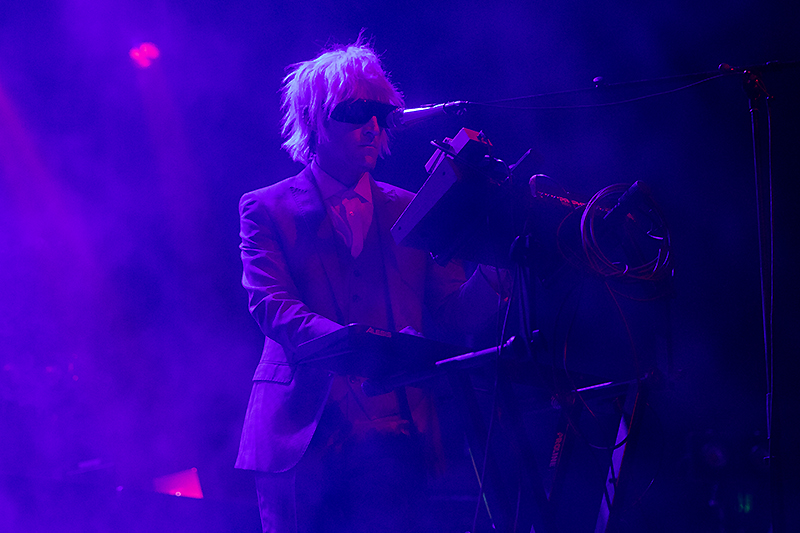 Drab Majesty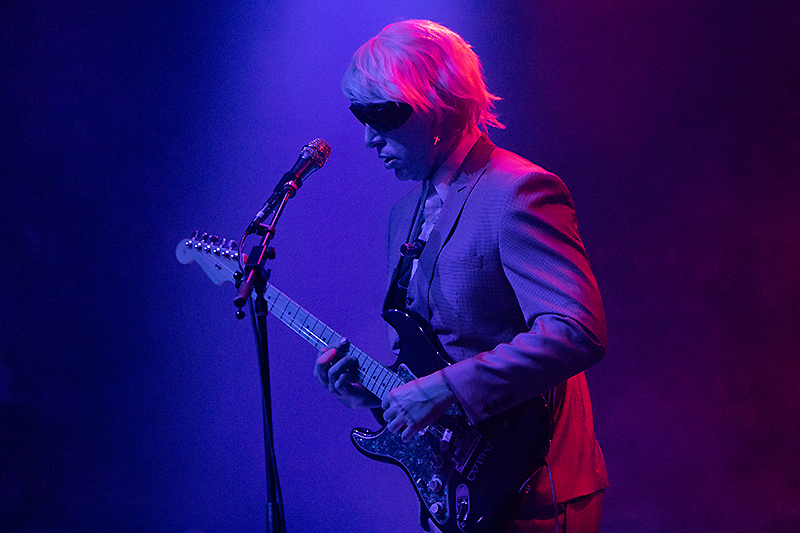 Drab Majesty

Links: