Cannibal Corpse
The Regency Theater
November 21, 2022
Photos by Raymond Ahner
Death Metal veterans Cannibal Corpse have hit the road in support of their fifteenth studio record Violence Unimagined, and have brought along Swedish black metaler's Dark Funeral, American death metal legends Immolation, and New York American balck metal stalwarts Black Anvil. The tour recently steamed-rolled its way to the Regency Ballroom in San Francisco, and delivered a brutal night of metal at it's finest to a beyond sold out crowd.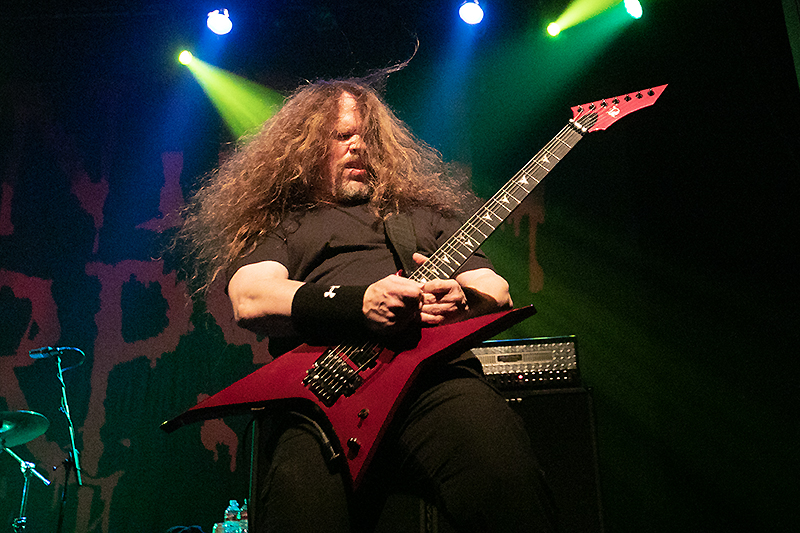 As the now beyond capacity crowd packed the main ballroom, Cannibal Corpse hit the stage and immediately launched into "Scourge of Iron," and from there put on an eighteen song clinic in surgically precise death metal. Wearing a T-shirt that paid tribute to the late Trevor Strnad, vocalist George "Corpsegrinder" Fisher led the charge as he and his band played songs from their extensive back catalogue. Highlights from their set included "Code of the Slashers," "Death Walking Terror," "A Skull Full of Maggots," and "Unleashing the Blood Thirsty." By the time they closed their set with "Hammer Smashed Face," it was quite clear that the over 1300 people in attendance had gotten more than their money's worth for a night of metal.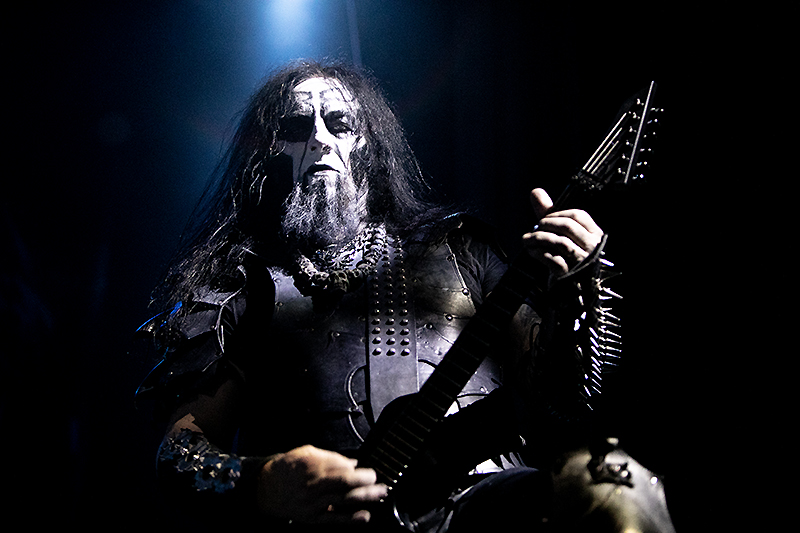 Dark Funeral's turn picked up right where the previous opening bands left off without missing a beat. Supporting their latest release We Are the Apocalypse, Dark Funeral played a few songs from the abum, including "Let the Devil In" and "When I'm Gone." Wrapping up their set with "Where Shadows Forever Reign," it was clear that they are still on top of their game, almost thirty years later.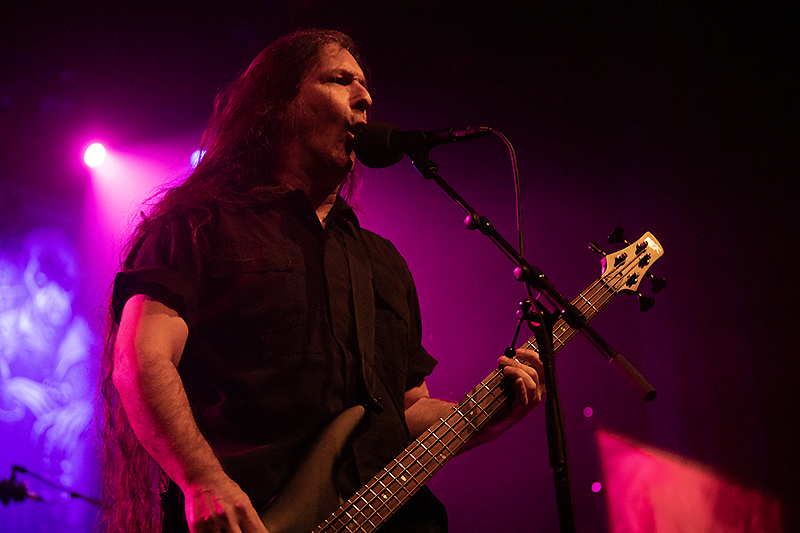 Immolation just flat out destroyed. Letting their music do the talking, the band launched an all out aural assault, and had the now near capacity crowd in the palm of their hands. Highlights included "Overtures of the Wicked" and "Shed the Light," and by the time they wrapped up their set with "Let the Darkness In," the energy in the air was palpable.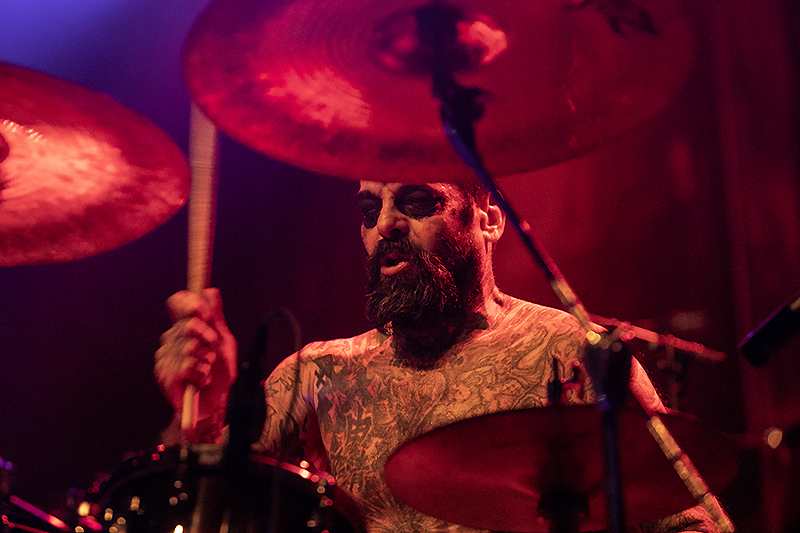 Kicking things off at exactly 7:30PM, Black Anvil hit the stage first, and got the still-filling in crowd up to the barricade and headbanging early. The band have just released their fifth studio album Regenesis, and their all too brief setlist consisted of six songs from the new record, highlighted by "Grant Us His Love" and "Castrum Doloris." They were the perfect band to start the evening, and hopefully they'll be back for a proper headlining show.
The tour rolls on through December 10th, including a stop in Denver for Decibel magazine's annual Beer and Metal Festival this weekend.
Here's a slideshow with more photos of the bands by Raymond Ahner:








Links: