Arcade Fire
Bill Graham Civic Auditorium
November 19, 2022
Photos by Raymond Ahner
Not letting the recent allegations against vocalist Win Butler stop them, Montreal's Arcade Fire have been out on the road supporting their sixth studio album WE, and recently stopped off in San Francisco for a two-night, near sold out affair at the Bill Graham Civic Auditorium. Judging from the fans reaction to the bands music, their fans didn't seem too worried about the controversy, and were more focused on their own dance moves, while singing along to every song.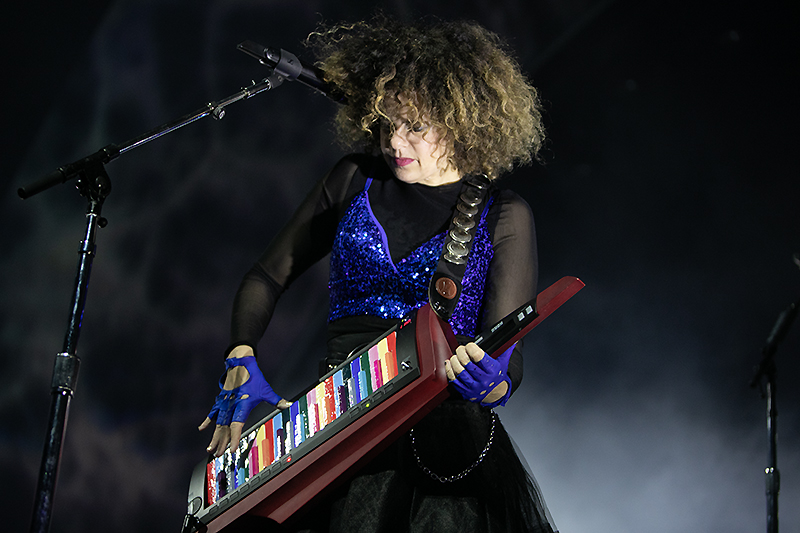 As the lights dimmed, the band entered the floor and made their way through the front barricade, smiling and high-fiving those lucky enough to be in the first row, as Jefferson Airplane's "White Rabbit" played over the PA. They then took the stage via small platforms, and immediately launched into "Age of Anxiety I," from the new album. Butler and his wife and fellow band member Regine Chassagne were thoroughly engaged with the fans, and were as energetic as always.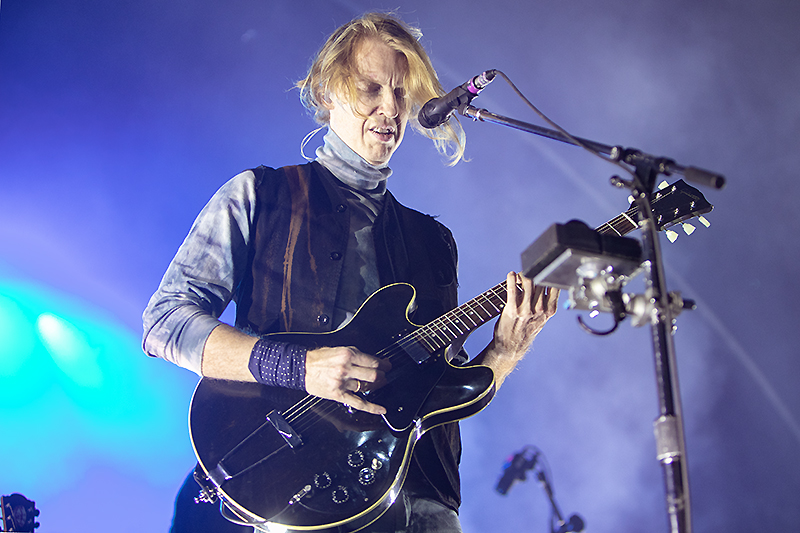 The setlist focused on the new album, and highlights included "Age of Anxiety II (Rabbit Hole)," "The Lightning I," "No Cars Go," and, of course, their biggest hit, "Rebellion (Lies)." The band also had a second stage set up in the middle of the venue, and Butler and the band made their way over to perform a handful of songs during the middle of their set.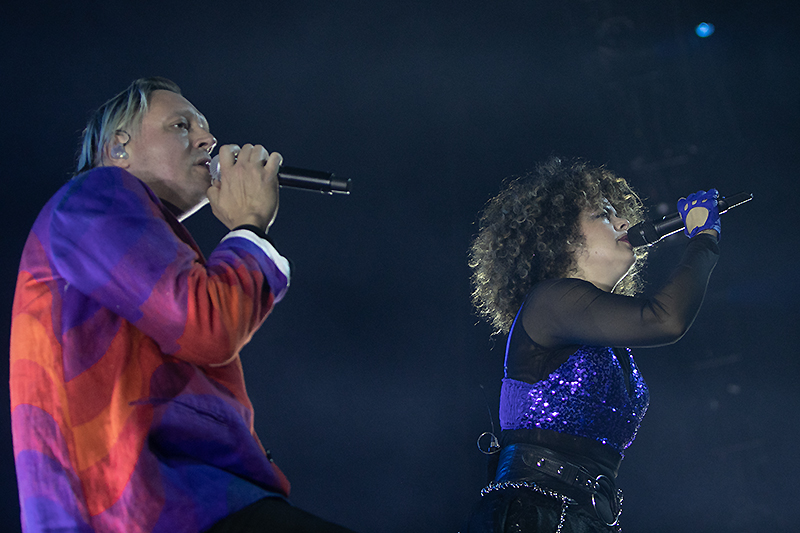 After nearly ninety minutes and seventeen songs, the band wrapped up their set with "Everything Now," but then returned to the stage for a three song encore, closing the night with "Wake Up." By the time it was all said and done, Arcade Fire made a successful return to San Francisco, and their fans definitely seemed to agree.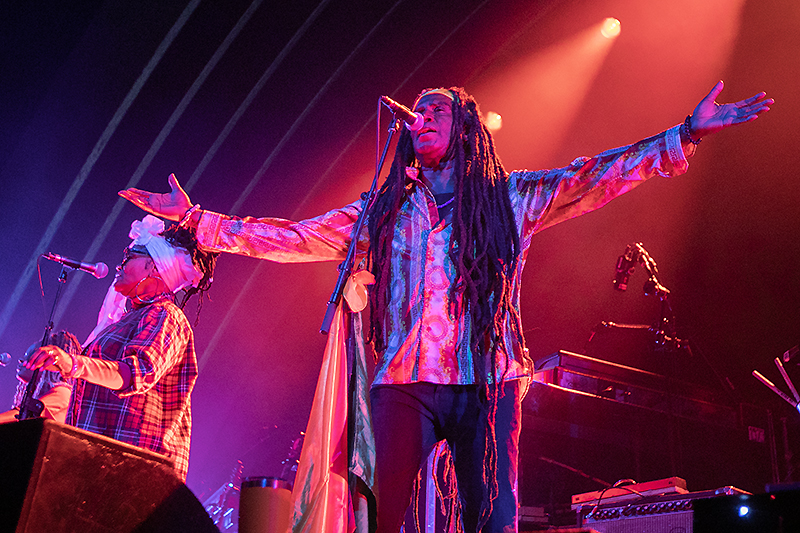 Opening for Arcade Fire on this tour were Boukman Eksperyans, from Haiti. With their almost ceremonial folk meets reggae sound, they brought people into the venue early, and got them excited for the headliners.
Here's a slideshow with more photos by Raymond Ahner:









Links: