Fishbone
Great American Music Hall
December 15, 2022
Photod by Raymond Ahner
The legendary Fishbone recently announced their "Red Hot Holiday Tour," which saw them play 8 shows up and down the west coast in just 10 days. One of those shows just so happened to be held at The Great American Music Hall in San Francisco, where the band played a near sold-out show for their long-time Bay Area fans. It was their first time back in San Francisco in a year, and they definitely gave those in attendance their money's worth, playing a career spanning setlist that included just about every song that people came to hear.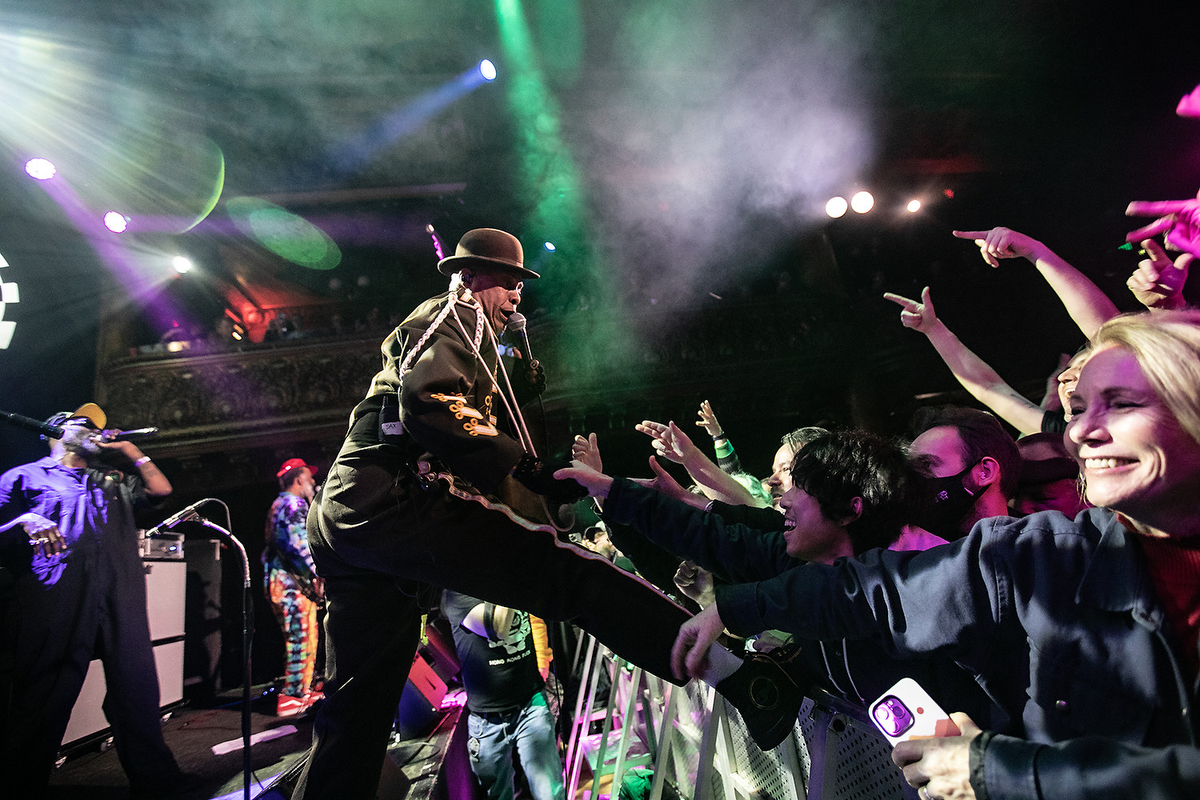 Taking the stage to the chant of "Fishbone is Red Hot!" from the near capacity crowd, the band kicked off their set with "Sunless Saturday," from their 1991 release The Reality of My Surroundings. Frontman Angelo Moore immediately engaged with the fans in the front row, jumping from the stage and onto the barricade.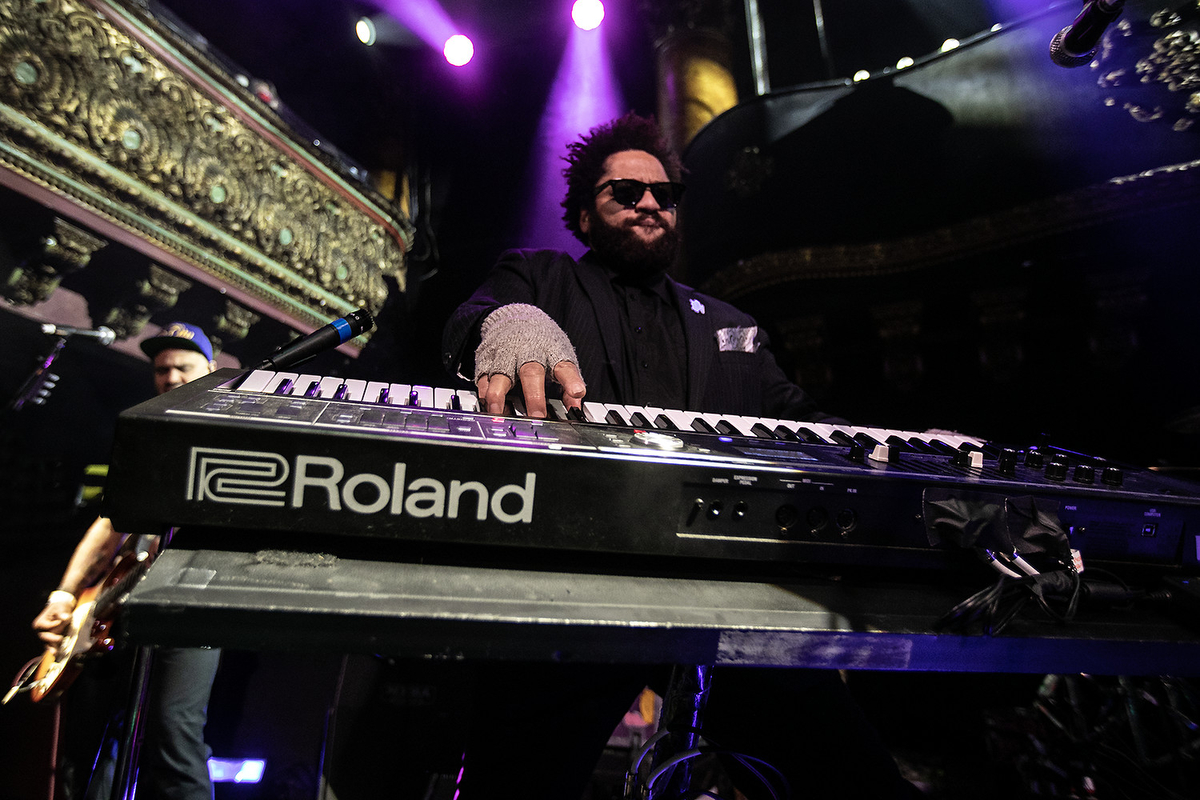 The 25 song setlist was a mix of older and newer material, and highlights included "Skankin' to the Beat," "Pray to the Junkiemaker," and "Everyday Sunshine." The band wrapped up their set with the always great "Party at Ground Zero," but there was more to come. After their main set, Fishbone returned to the stage for a six song encore, highlighted by "Just Call me Scrooge" and "Servitude."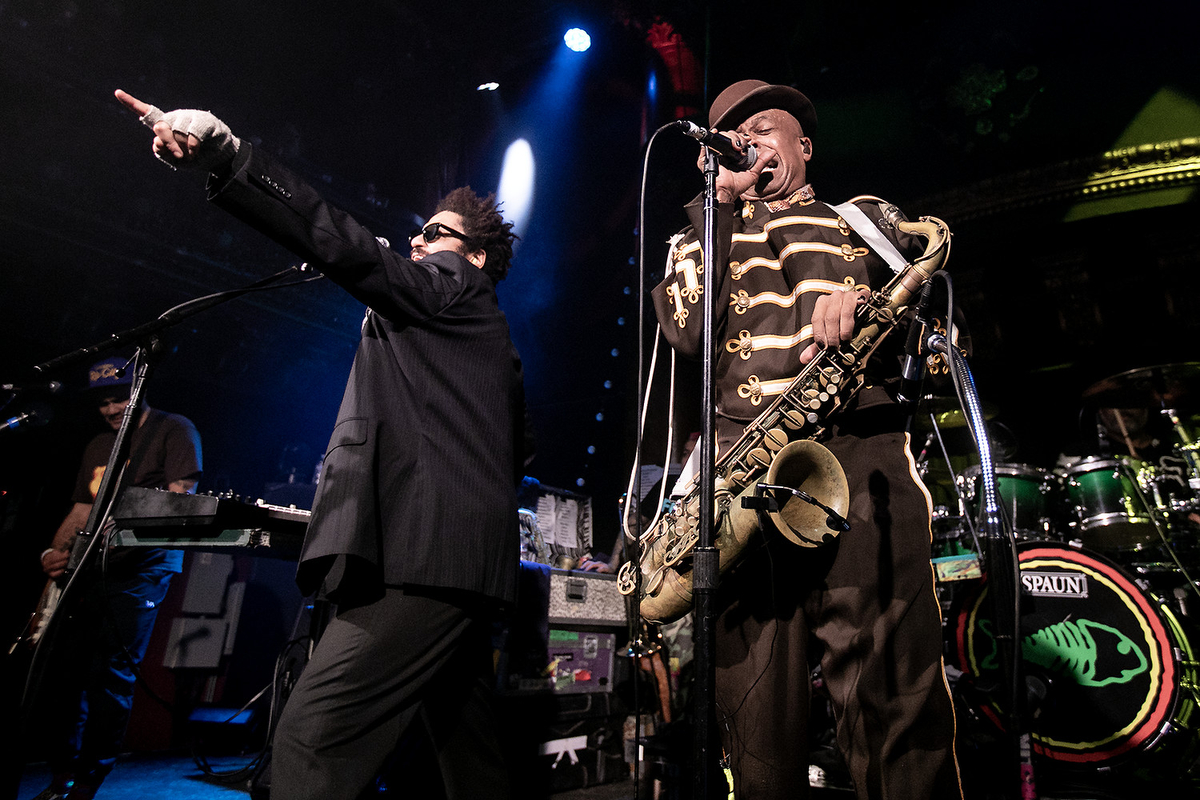 By the time it was all said and done Fishbone proved that they still have plenty of gas left in the tank, and hopefully they will return to the Bay Area again, sooner than later.