Twin Temple
Great American Music Hall
December 30/31, 2022
Photos by Raymond Ahner.
After a very eventful 2022 which saw them support Ghost and Volbeat, as well as their headlining their own Satanic Orgy Tour, Twin Temple wrapped up the year with two shows at San Francisco's Great American Music Hall on December 30th, and December 31st. The near biblical rain during the day of the New Year's Eve show didn't stop their fans, as many lined up in front of the venue early, waiting to get inside.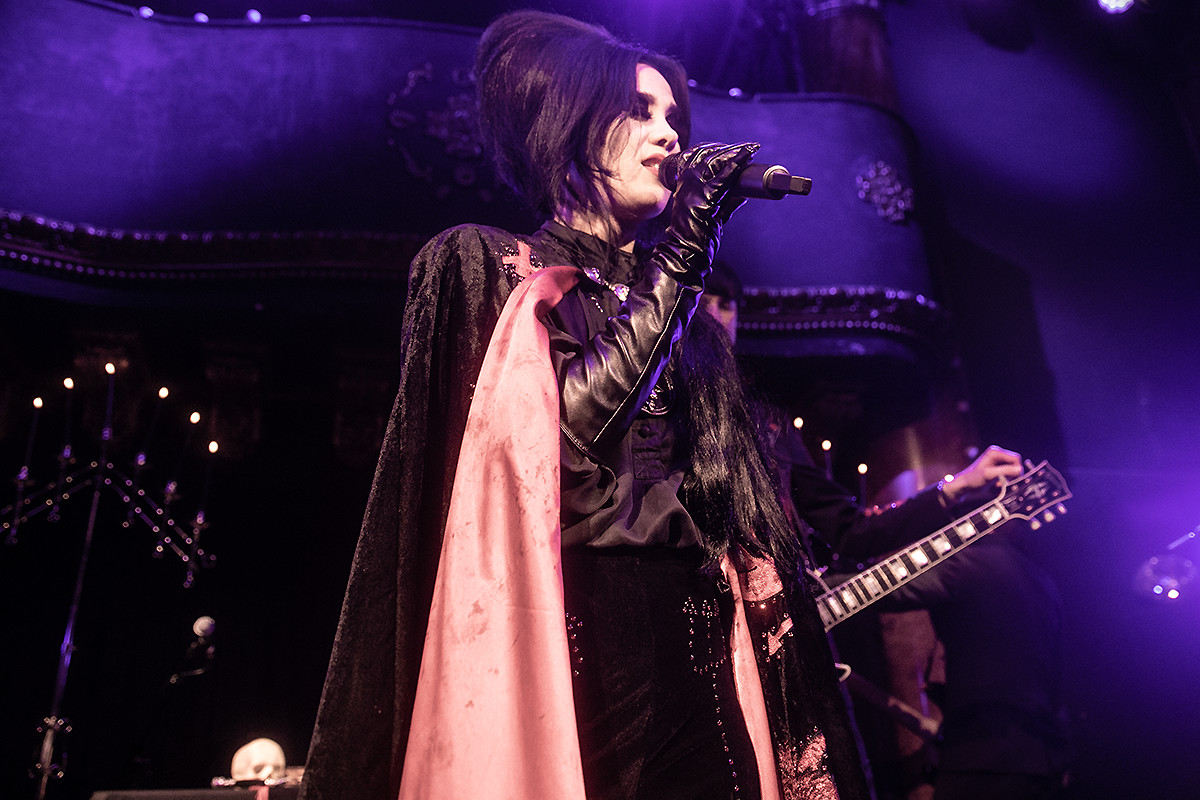 From their opening ceremony in which they denounced sexism, racism, transphobia, and ignorance, all in the name of Satan, the wife and husband duo of Alexandra James (vocals) and Zachary James (guitar) entertained the crowd with their 50's doo-wop inspired sound, interacting with many throughout the evening.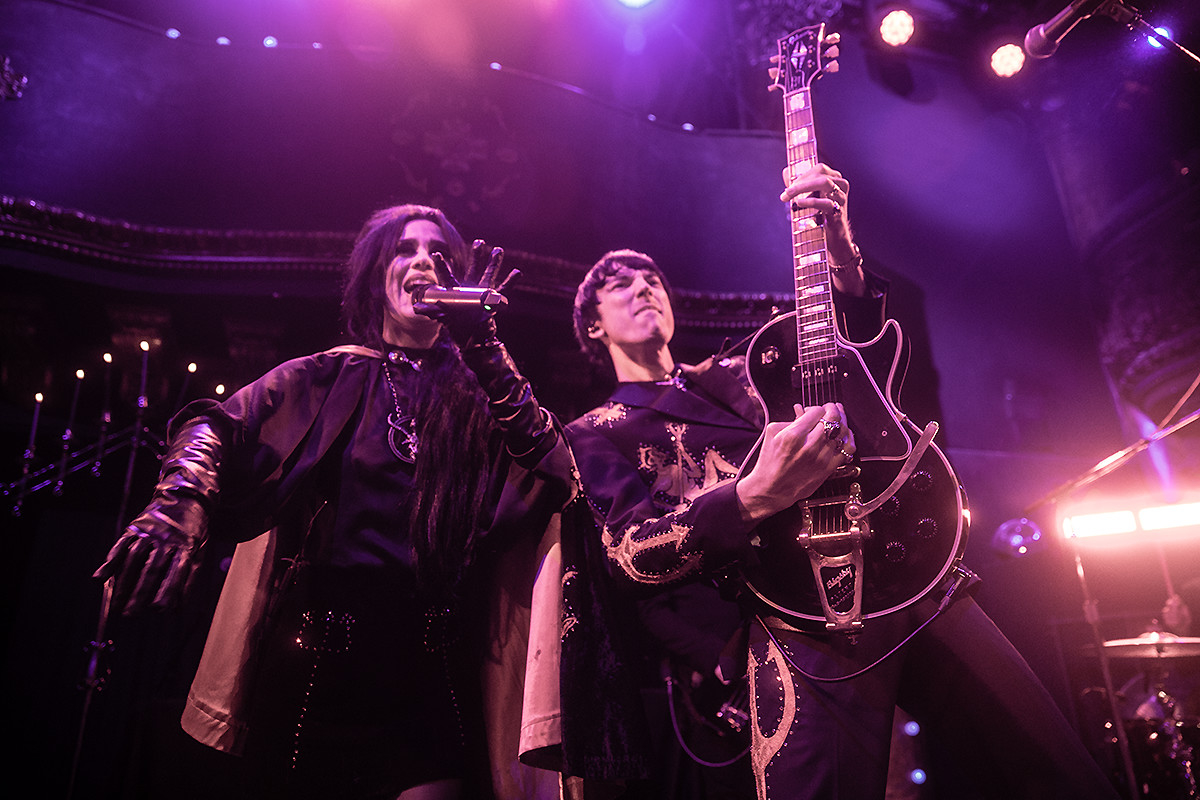 Highlights from their set included "Sex Magik," "I Know How to Hex You," "I Am a Witch," and "Satan's a Woman." The band left the stage about ten minutes before midnight, but returned just before midnight for a New Year's countdown, complete with balloon drop. The evening wasn't quite over yet, as they played an additional four songs to wrap up the night.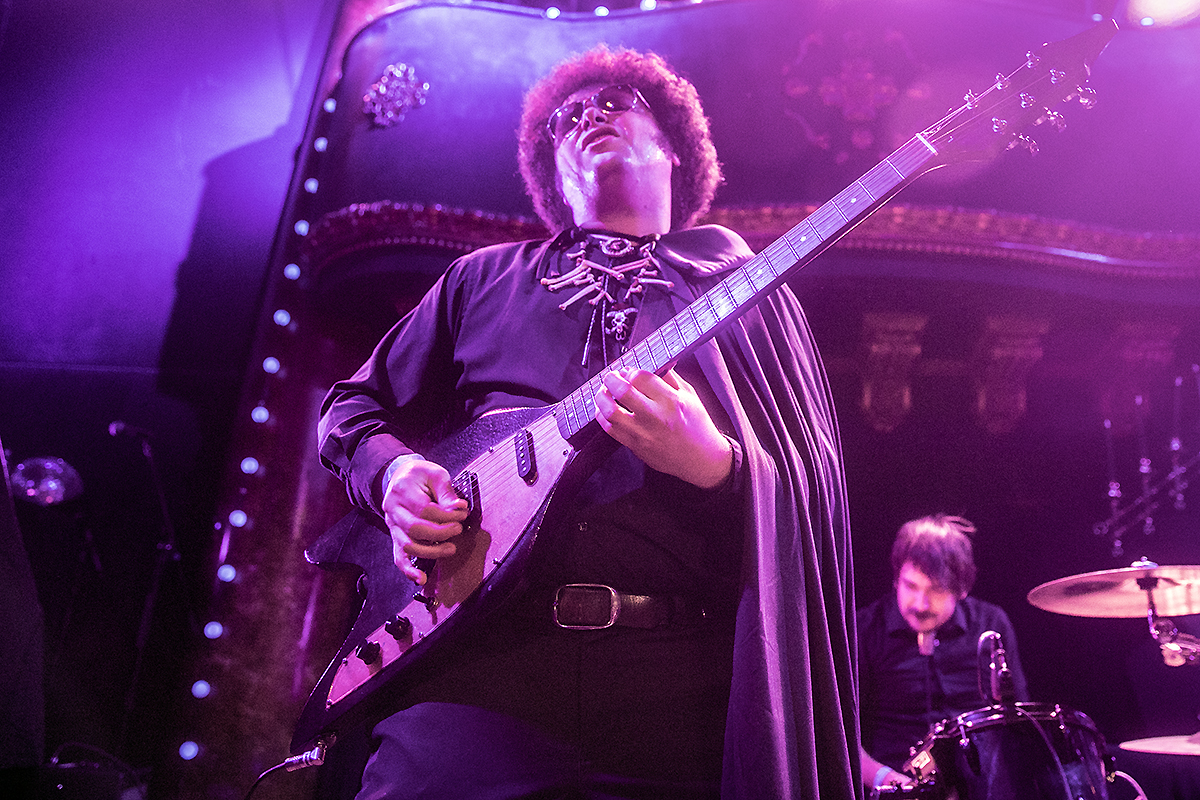 Opening the show were Isaac Rother and the Phantoms, and Vowws, both of whom proved to be the perfect bands to complete the evening.
Here's a slideshow with photos of all three bands by Raymond Ahner:













Links: