Steel Panther
The Fillmore Auditorium
January 5, 2023
Photos by Raymond Ahner.
With their forthcoming sixth studio album (On the Prowl) being released on February 24th, parody hair-metallers Steel Panther recently kicked off a 37-date tour at the legendary Fillmore in San Francisco recently, playing to a packed crowd who sang along to every word.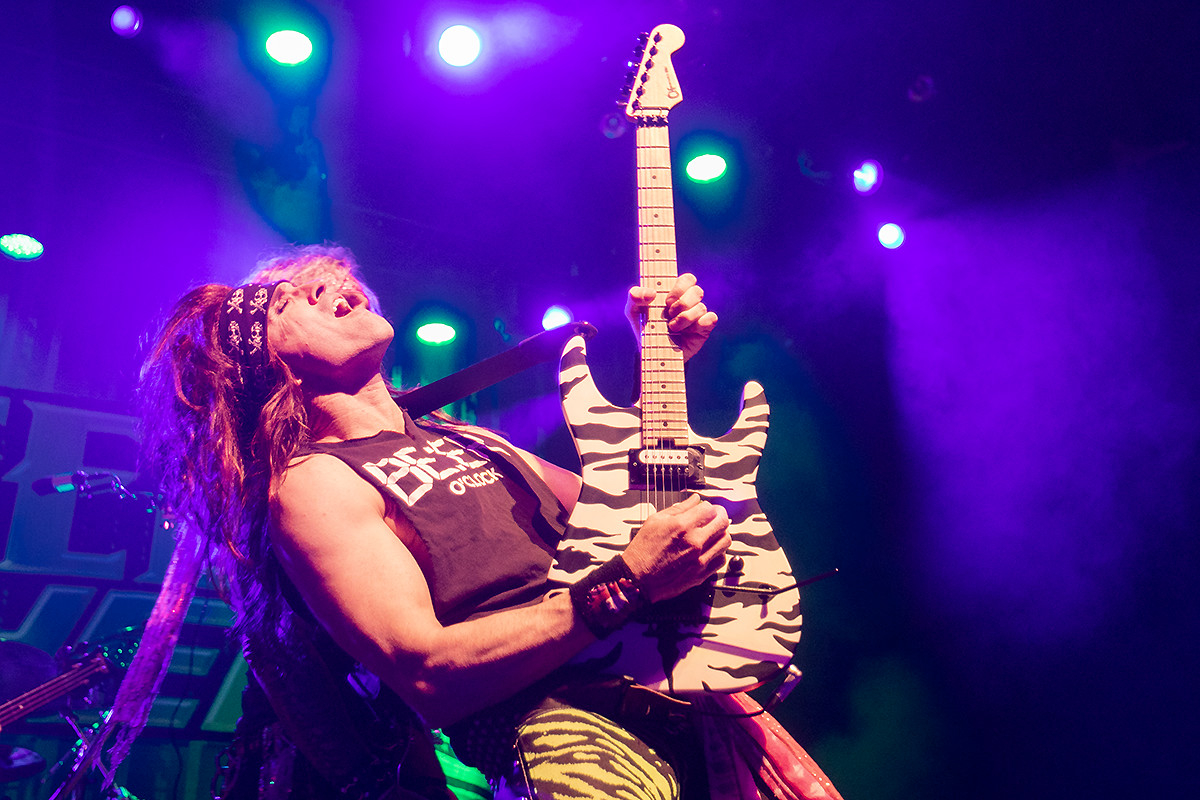 Opening their set with "Goin' in the Back Door," the band wasted no time in bringing their sometimes X-Rated, yet tongue and cheek humor with them. Most bands fans might be more than a little offended by the song titles, lyrics, and between song banter, but not Steel Panther's. The band brings it all in such a clever, no offence intended type of way that most everyone in attendance can't help but laugh and smile. They obviously get it.
With new bass player "Spyder," the band tore through a 15-song set that not only highlighted their sense of humor, but also their musical expertise. While they may come across as a parody of the hair metal bands that ruled the eighties, Steel Panther are also a very tight, talented band, which was proven not only by frontman Michael Starr's lyrics and quick witted quips, but also by guitarist "Satchel's" guitar solo.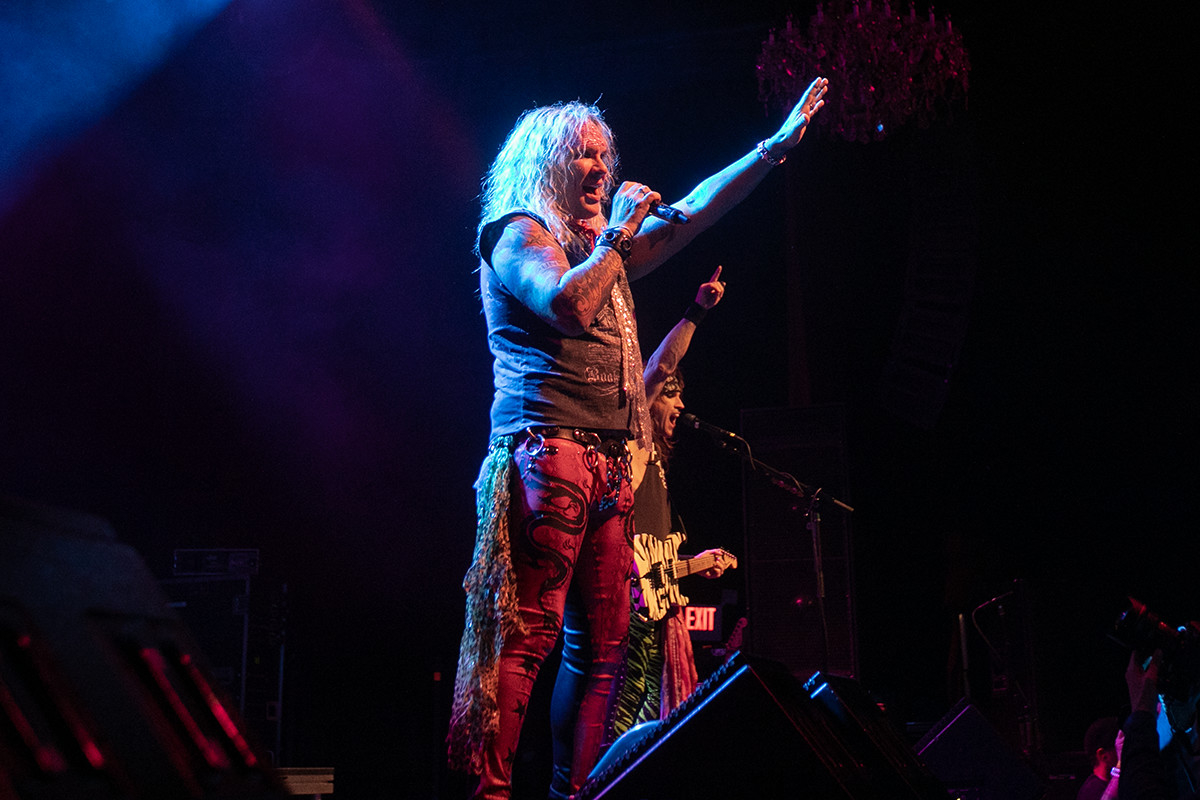 Highlights from their set included "Tomorrow Night," "17 Girls in a Row," and "Asian Hooker," during which they brought out legendary Bay Area guitarist Phill Demmel. Demmel also joined in for a banging version of The Kinks "You Really Got Me."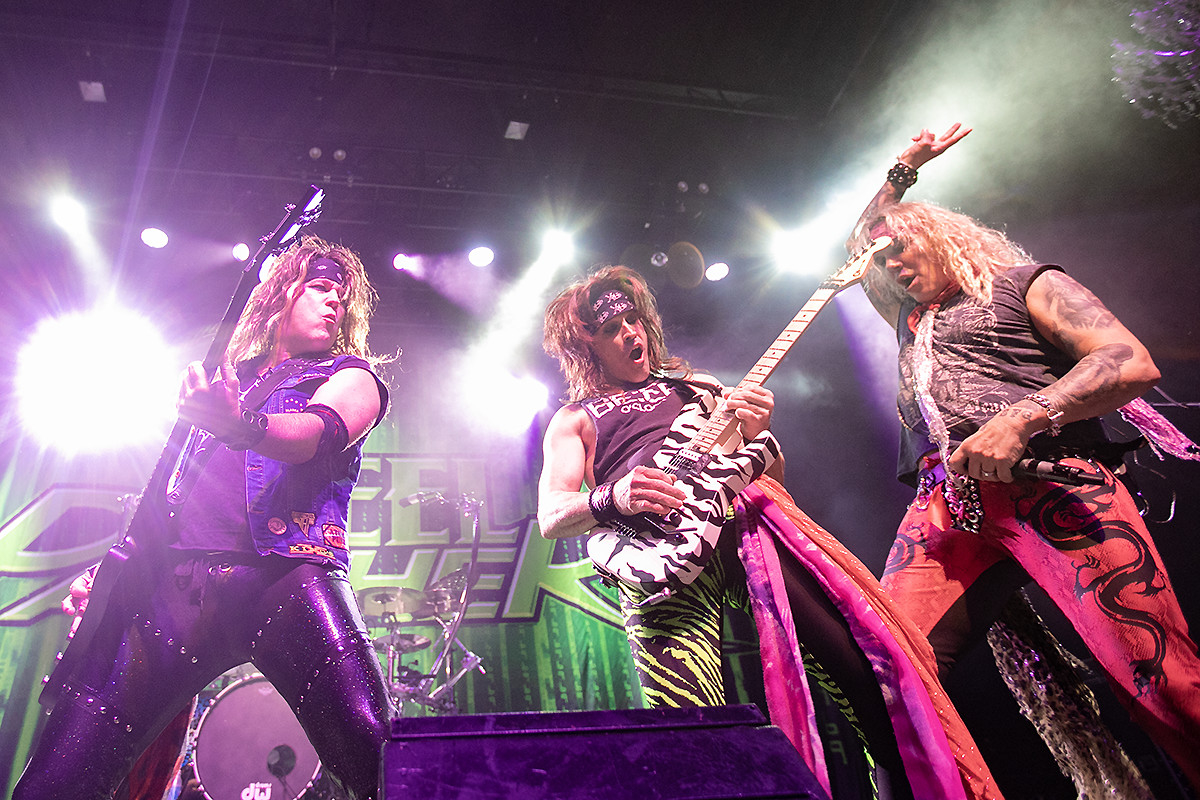 After closing their set with "Death to All But Metal," the band returned to the stage for "Community Property," before ending their show with "Gloryhole." It's a pretty safe bet that everyone left the venue with a smile on their face, which is exactly what Steel Panther sets out to do.
Opening the show was a band by the name of The L.A. Maybe, who took the stage to a fan in the front row yelling out "Who the Fuck Are You?" The band quickly responded with a high energy Southern Rock sound that proved to be the perfect way to prime the packed room for the headliners.
Here's a slideshow with more photos by Raymond Ahner:










Links: