Tool
SAP Center, San Jose
January 14, 2020
Photos by Elizabeth Gohr
SAP Center in San Jose continued a brilliant start to their 2020 live music series as it hosted the genre blurring legends Tool for a tour de force performance that floored the sold-out arena.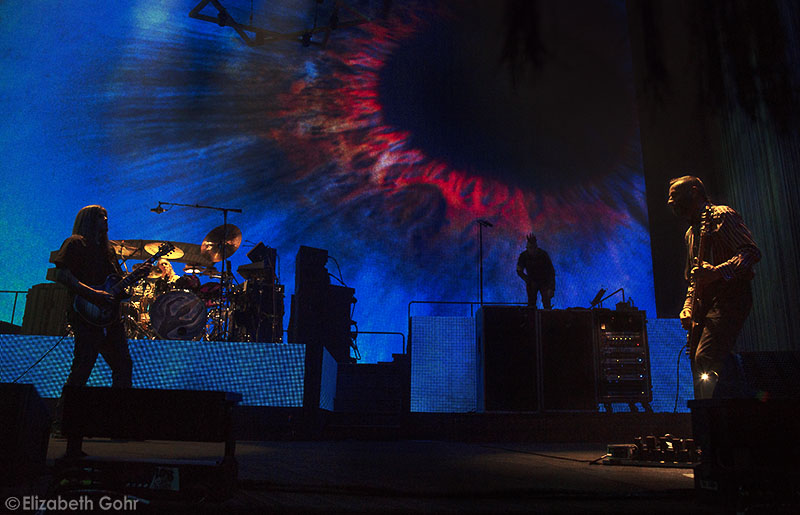 Throughout its career, Tool has defied musical labels in an industry that will gladly pigeonhole artists for the sake of being able to market them better. Metal? Prog? Math Rock? Alternative? Rock? Punk? Industrial?  Technically, Tool can check each of the boxes.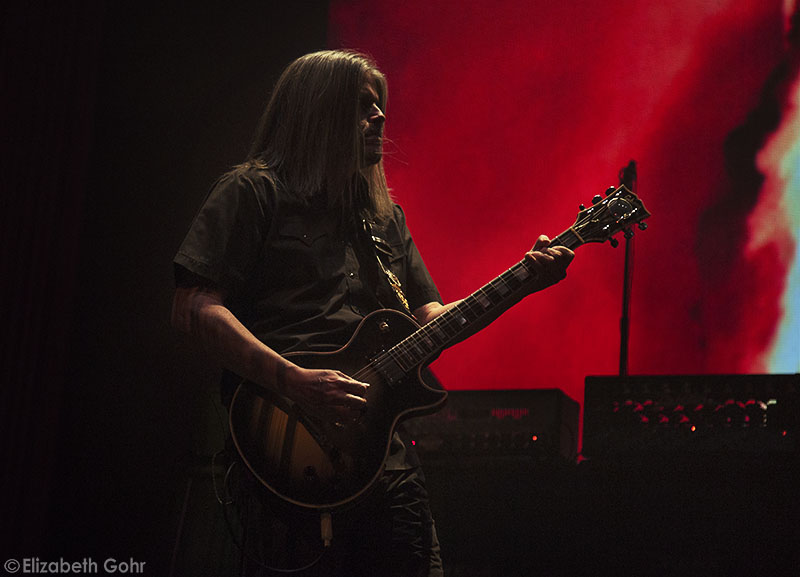 When considering the band, they are equal parts grotesque awkwardness and rare, striking beauty. They are both the shy outcast and the chameleonlike cool kid who can effortlessly fit in with any crowd.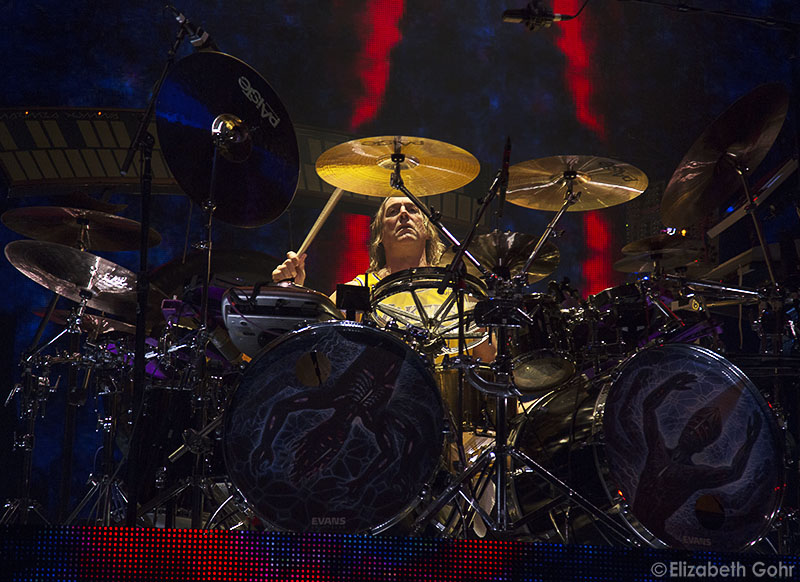 After nearly thirty years, Tool has evolved from a misunderstood ugly duckling of a band, with a musical style akin to someone jumping into the pit for the first-time flailing elbows and knees, to a misunderstood beautiful swan of a band that has carved out their own effortless musical niche defined by sonic explosions of perfectly off-time meter.
It's amazing that a band can simultaneously have a number one album and somehow can still be considered underground. But that is exactly what Tool has achieved.
Touring to support their first studio recording in thirteen years, Fear Inoculum (2019), Tool drew fans from far and wide to the South Bay. From his usual station in the background of the stage, singer Maynard James Keenan took to the mic, "What's up San Jose?!!" After an unsatisfactory crowd response, he then said, "Sounded a bit more like Bakersfield….well still California".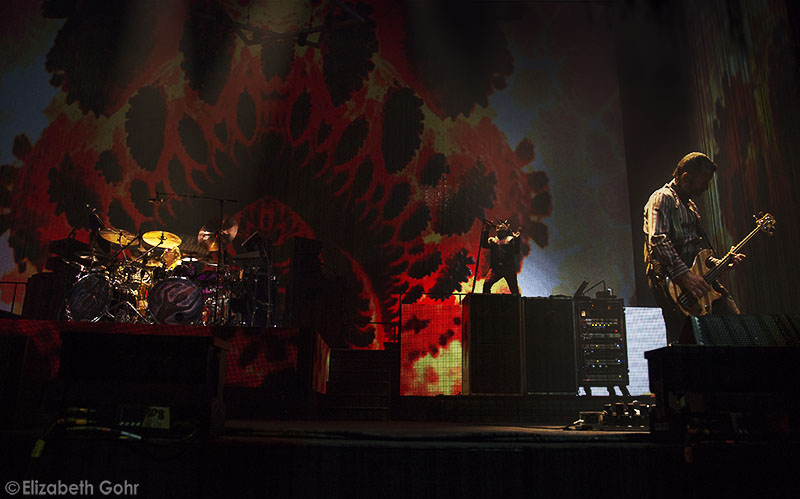 On this evening, Tool proved that no matter where they play, the universe revolves around Maynard, drummer Danny Carey, guitarist Adam Jones, bassist Justin Chancellor, and their jaw dropping multi-media presentation of creepy quick-cut imagery and controlled musical chaos.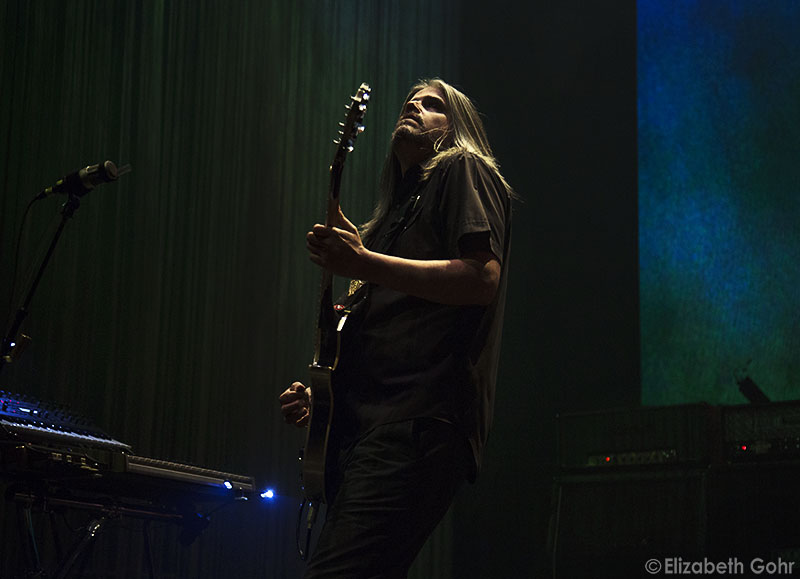 It's Tool's intent that their performances are reserved specifically for the fans in attendance. As such, an 'on your honor' ban of electronics restricted recording the festivities. This was reinforced by a roaming squad of (somewhat imposing) security staff who would quickly descend on anyone trying to capture a digital souvenir.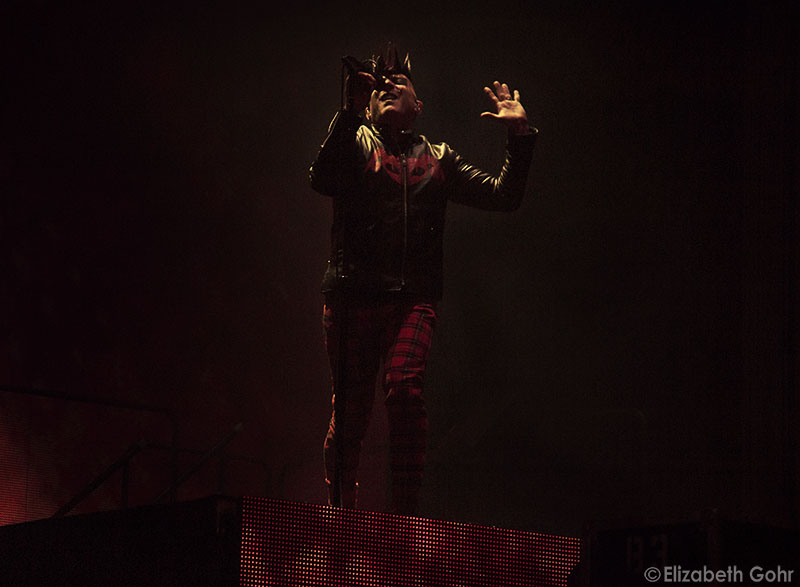 The result was a refreshingly distraction-free opportunity to concentrate on the cocoon of visual and aural pyrotechnics that only Tool can deliver. A spectacle that set off a nearly two-hour journey through Tool's tribal cosmos beginning with the title track from their fifth studio album Fear Inoculum.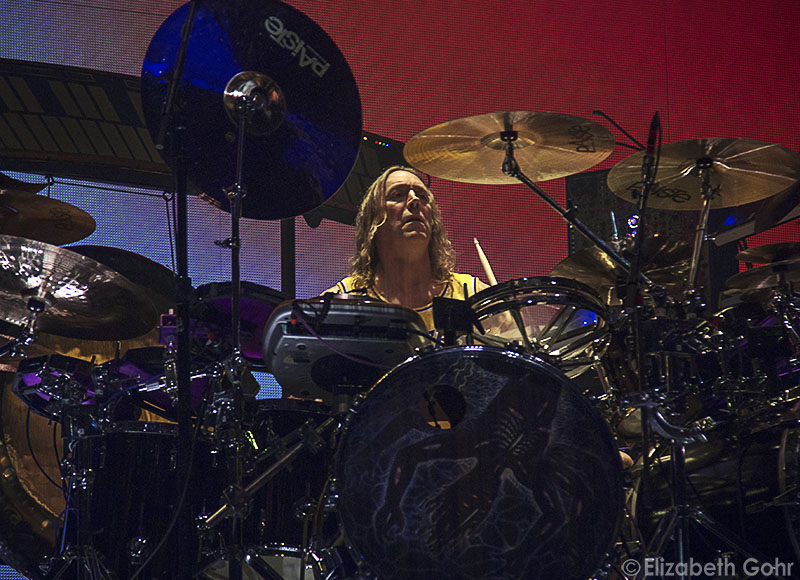 Following the lead of Maynard's onstage persona, the set lurched back and forth between new Tool and the epic slices of progressive aggression that has solidified the band's steady rise to experimental stardom.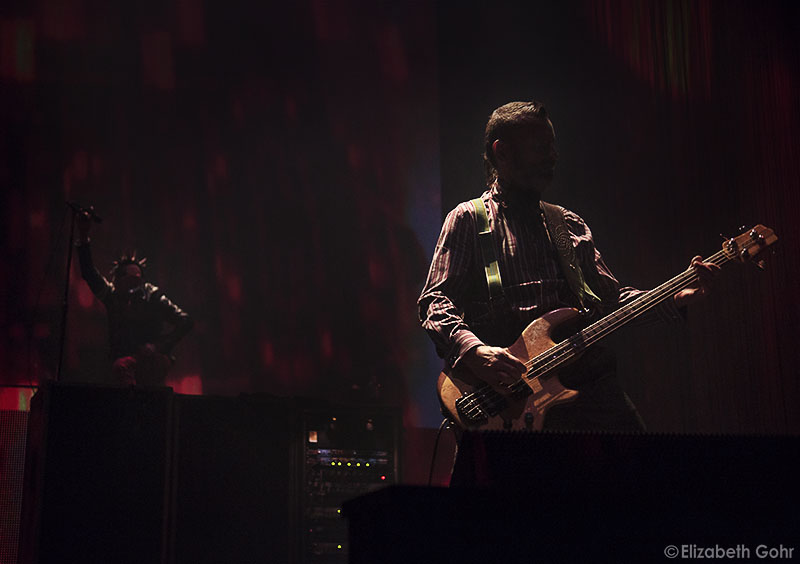 Rewinding to 'Ænema' (1996) the crowd lost its collective shit. Maynard prowled behind the massive drum kit center stage, taking care not to get too close to the frenetic heat and motion of Carey's synchronized pounding.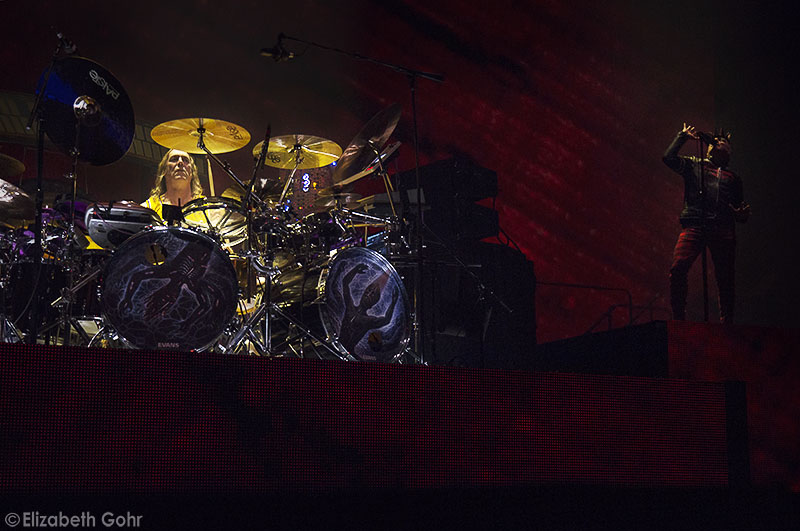 There is a certain element of the late great Neil Peart in Carey's playing that is awe inspiring and puzzling, leading to the incongruent realization that the immense drum sounds are coming from only one person.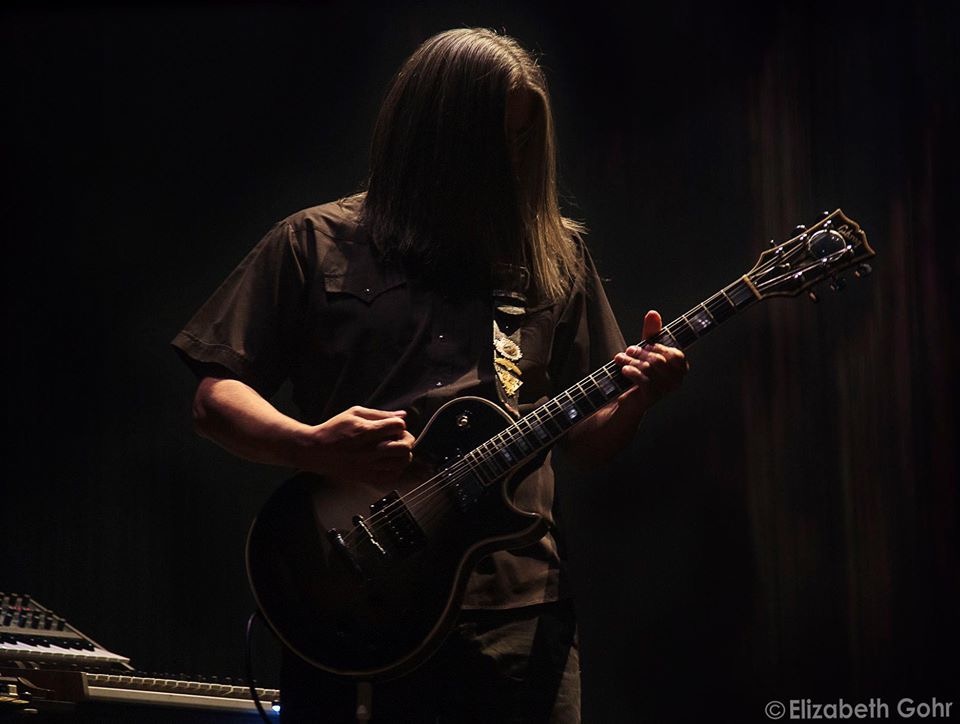 A kind of serene sense of doom permeated the room as Maynard blasted out his disturbingly poetic lyrics of an existence on a downward spiral, calling out for a purge ("One great big festering neon distraction…mom's coming round to put it back the way it ought to be….learn to swim") as he hid behind the tandem wall of guitar grind of Jones and Chancellor, it was fucking awesome.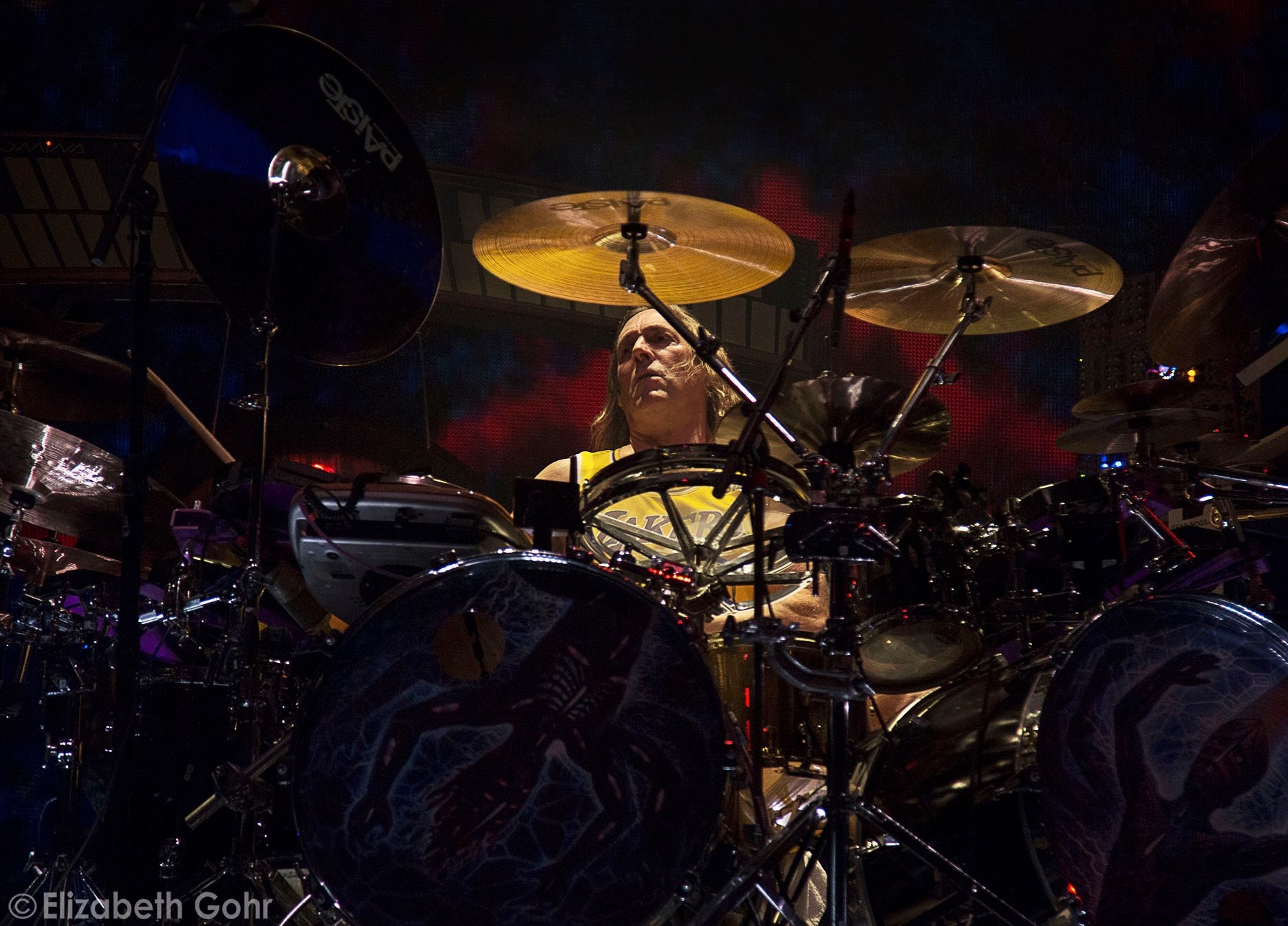 As the set took its course…sliding through 'Schism' (Lateralus – 2001), back to 'Descending' from the latest release, and ending with a searing version of 'Forty Six & 2' (Ænema ), the consequence was a conditioning of the audience to Tool's message of an apocalyptic existential struggle. A mass hypnosis punctuated by flurries of auditory thunder and the visual lightening of lasers and projected (sometimes 3D) imagery.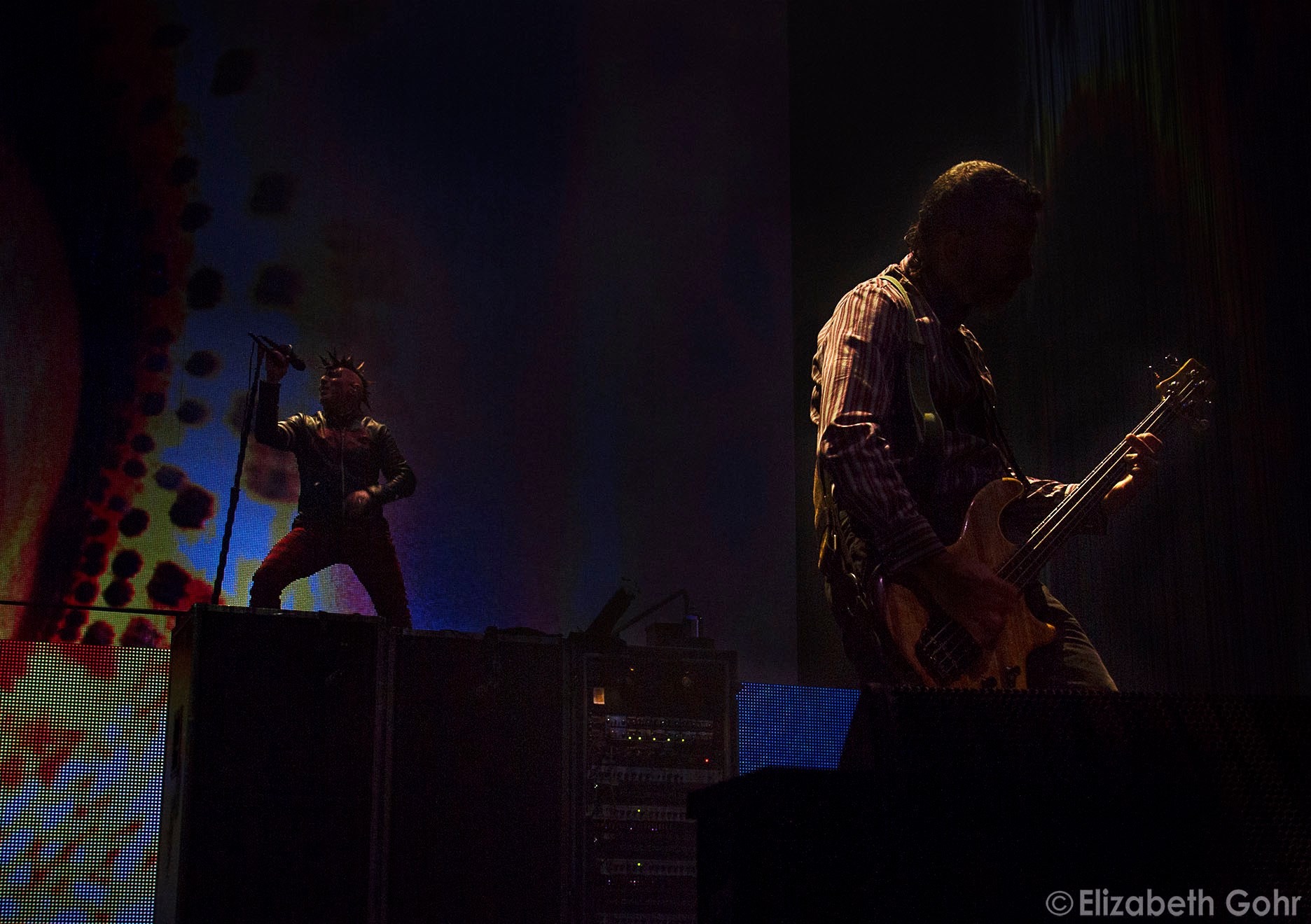 As elusive as Tool is as a band, like trying to capture fog only to find out that it is still a bit further off in the distance, they turned and hunted the crowd, tightening their grip with an odd encore set which started by focusing again on Fear Inoculum.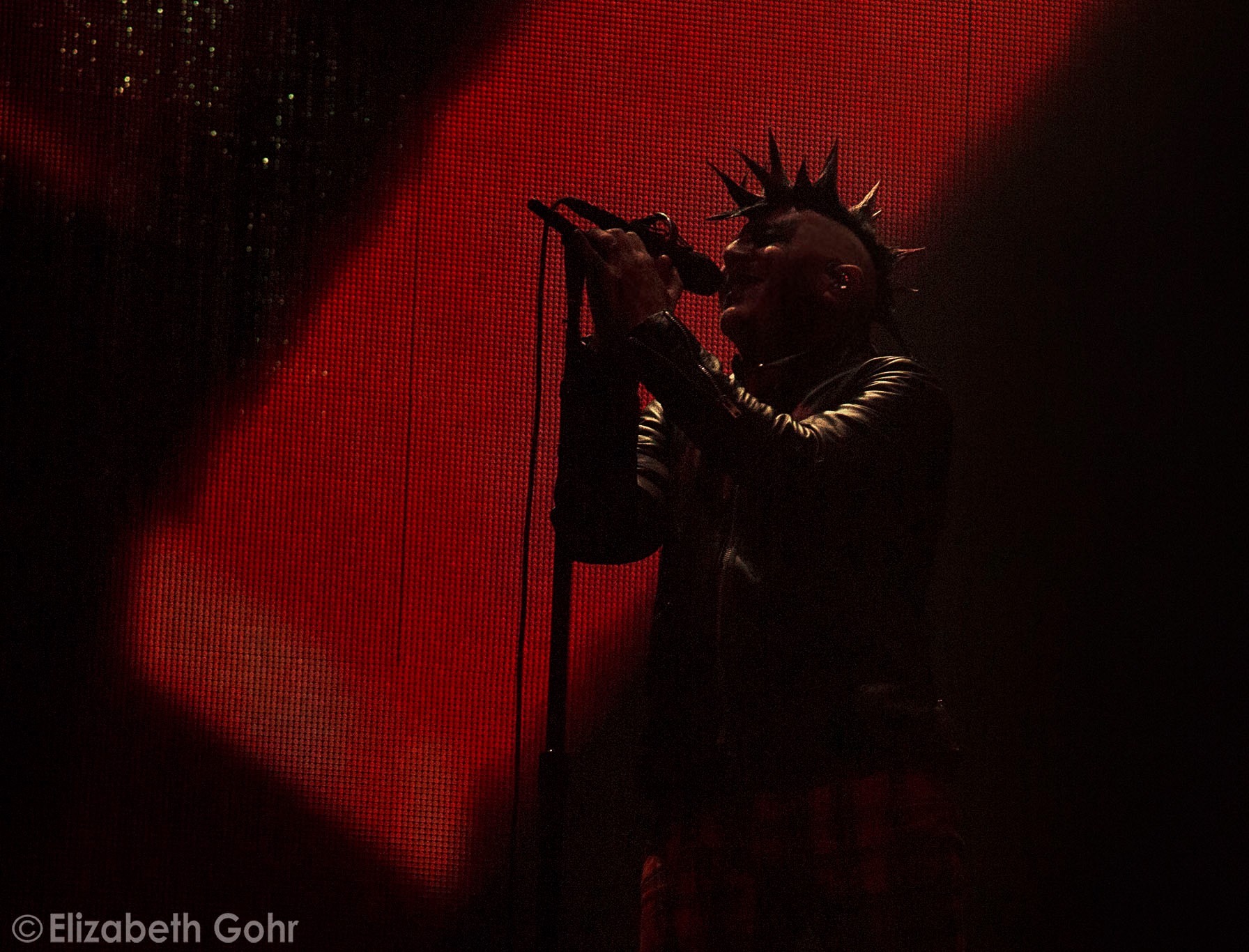 Beginning with the psychedelic chimes from Carey (dressed in a full Lakers #8 Kobe Bryant uniform with his name emblazoned across the back), the instrumental 'Chocolate Chip Trip' filled the auditorium…reminding everyone that this is Danny Carey's percussive world and we are all just visitors.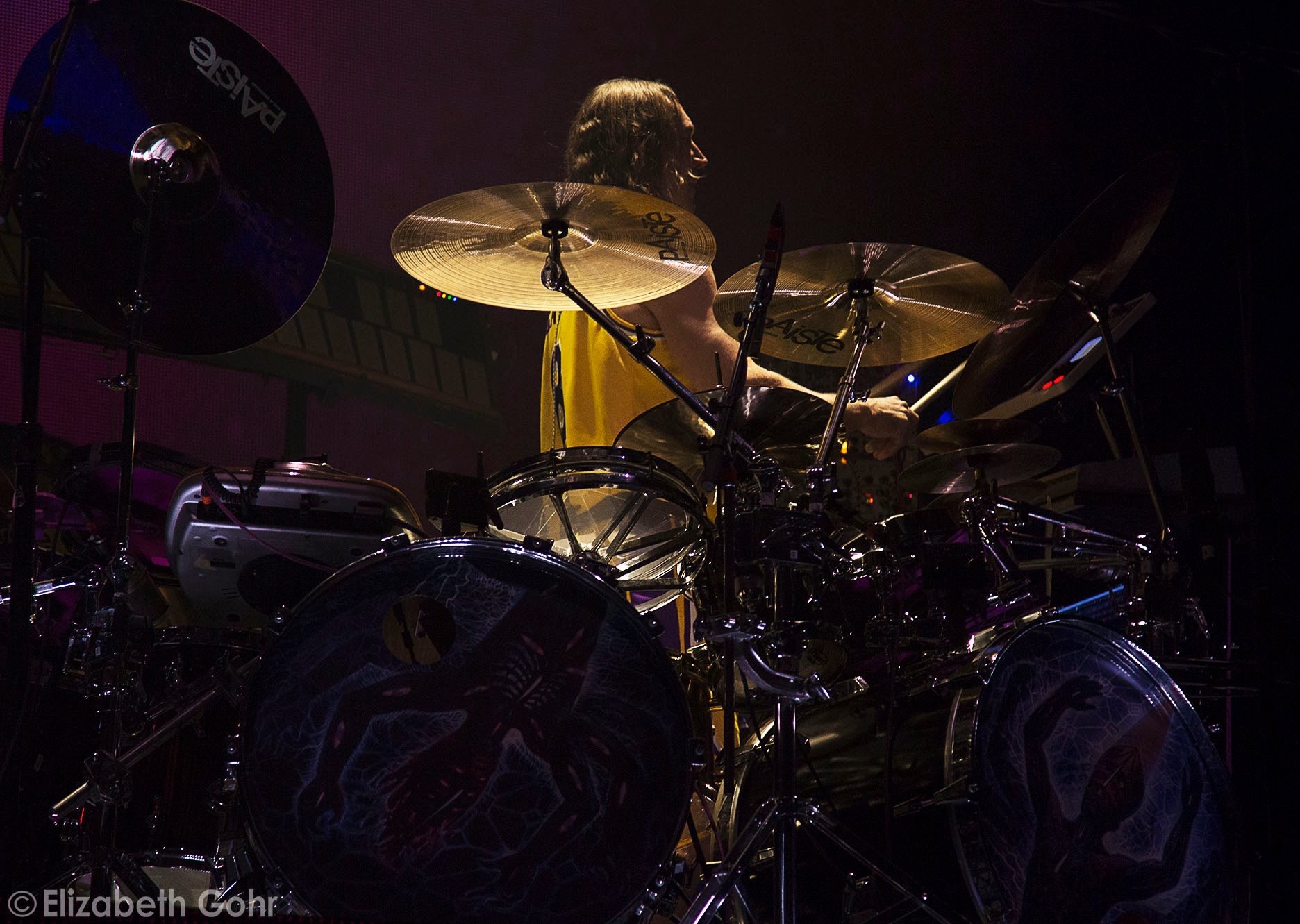 Before resuming with 'Invisible' (Fear Inoculum), Maynard let the crowd know he was in control by directing security that it was time to "stand down" and allow recording (it was very strange and like he was calling off the militia). Immediately the arena lit up like a space ship with cell phone glow.
The ending of the night was an intense ironic dichotomy that only Tool could unleash. How else could it be described as they pummeled us with a raucously in your face performance of 'Stinkfist' (Ænema ), then released us into the night to the sound of ABBA's 'Dancing Queen' playing over the PA as folks streamed toward the exit?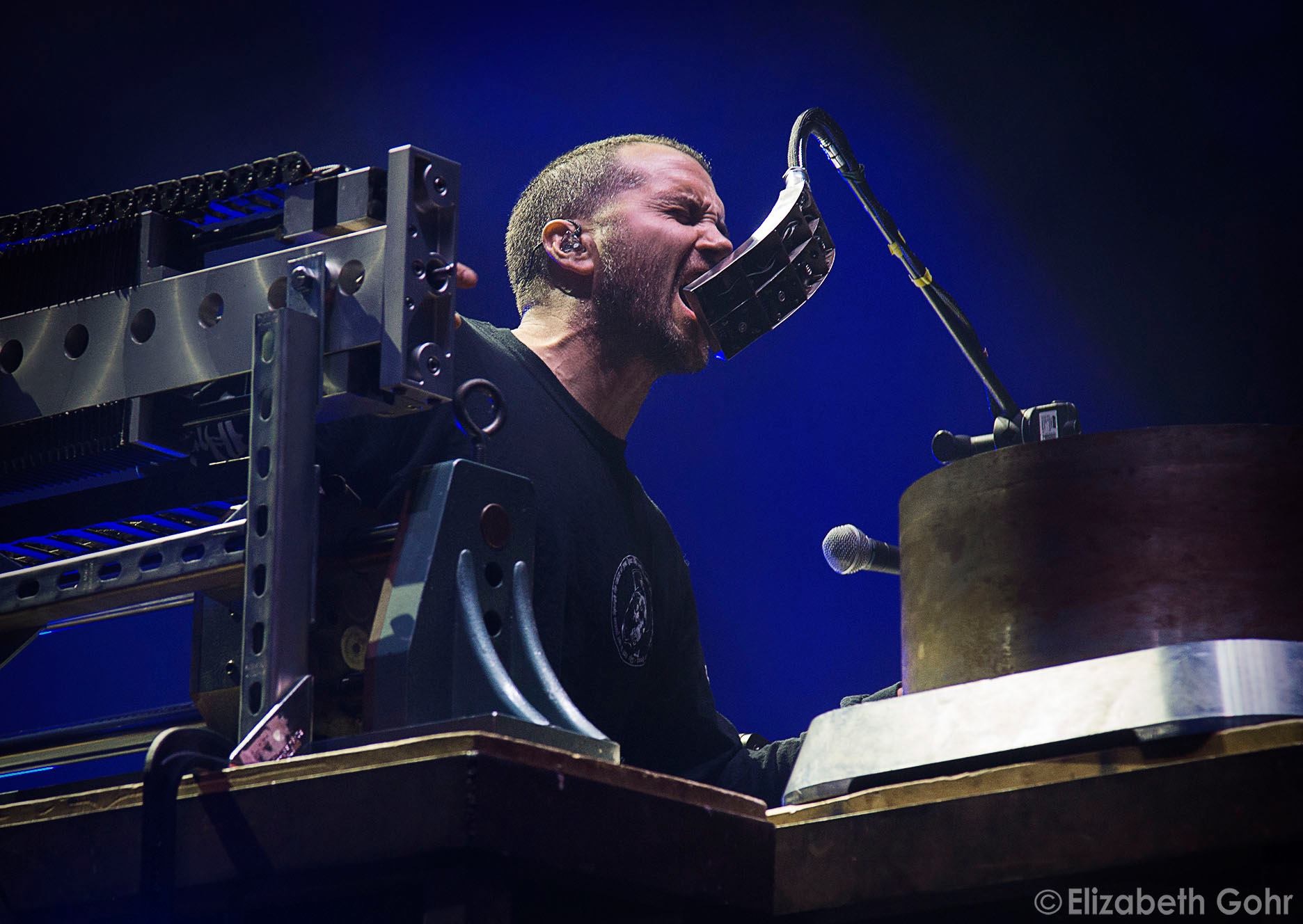 The task of priming fans for Tool time was given to the one-man band Author & Punisher (aka noise artist Tristan Shone). Utilizing mechanized instruments he creates himself from random electronics and circuits, A&P assaulted the early arrivers with an industrial onslaught that would have made Trent Reznor and Al Jourgensen jealous.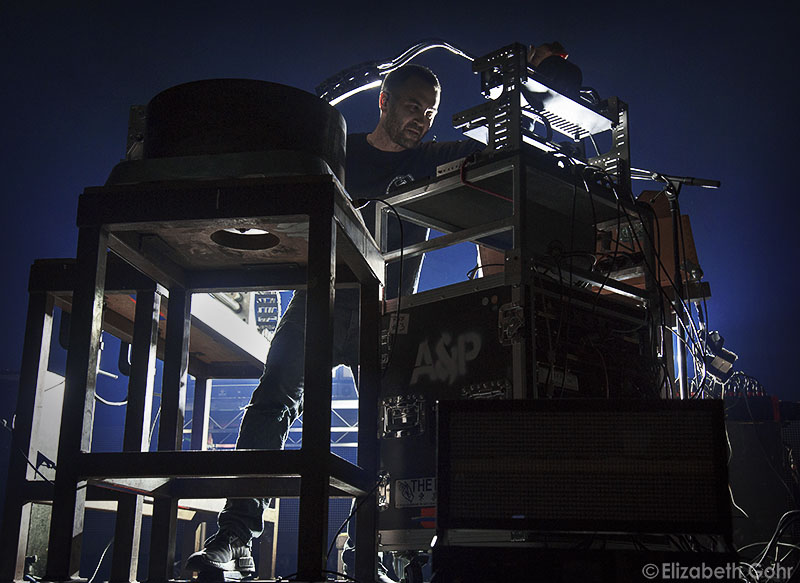 Though having a huge sound, the setback to being a solo performer is that you are so focused on the performance that there is not a lot in the way of connecting to the audience. Author & Punisher's best moments came with the sludgy doom of 'Nazarene' and the closer 'Terrorbird' which shook the building with pulses of static, and sub-sonic bass and kick drum detonations.
Tool:
Setlist:
Fear Inoculum | Ænema | The Pot | Parabol | Parabola | Pneuma | Schism | Jambi | Vicarious | Descending | Forty Six & 2 || Chocolate Chip Trip | Invincible || Stinkfist
Author & Punisher: