Styx
San Jose Center for the Performing Arts
January 15, 2020
Photos by Raymond Ahner
Now in their 48th year as a band, Styx is currently out on the road on their 2020 tour, and recently pulled into the San Jose Center for the Performing Arts, playing 23 songs over two sets to a near sold-old crowd. With new songs, old songs, and a couple of covers, there was definitely something for everyone.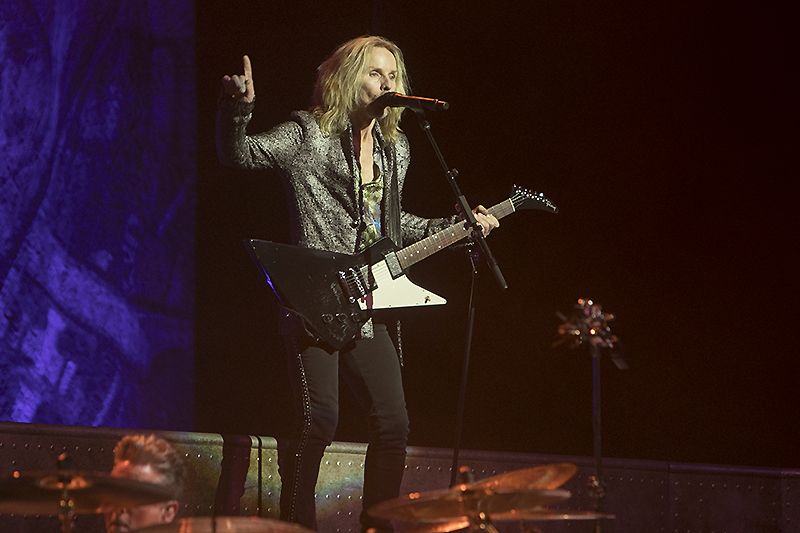 Opening set one of the evening with "Gone Gone Gone," Styx hit the stage running. With a two-level stage, multiple panels of LEDs and plenty of lighting, the band rolled through their first set with "Blur Collar Man (Long Nights)," "Light Up," and "Fooling Yourself," during which they brought out original bassist Chuck Panozzo. The entire band made a point of interacting with their fans during the set, with guitarists Tommy Shaw and J.T. Young often coming together at the center of the stage to trade riffs. Act one closed with "Suite Madame Blue," but the band certainly wasn't done yet.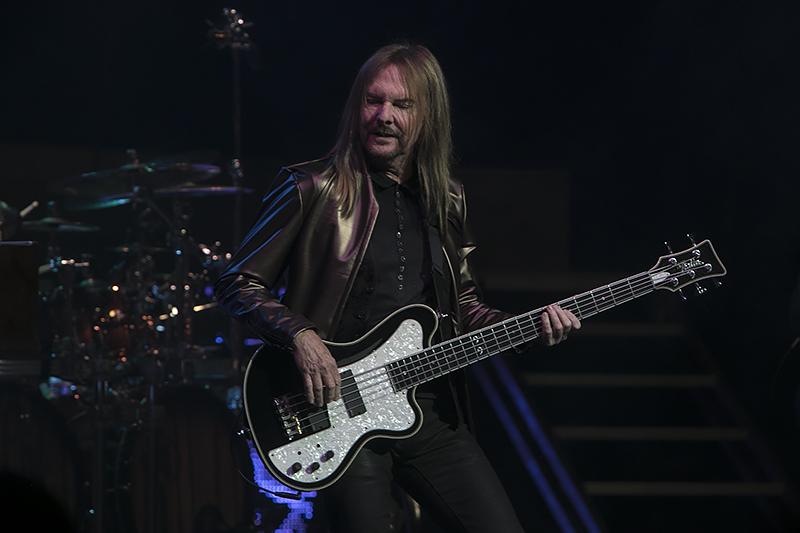 After a brief intermission, Styx returned to the stage with "Miss America," and from there weaved classic songs with new ones. "Pieces of Eight," "Too Much Time On My Hands," and "Locomotive" among them, but the perhaps the most poignant part of the evening came when vocalist/keyboardist Lawrence Gowan took a moment to acknowledge the bond between the band and their fans, before also paying respect to the late Neil Peart with a cover of the Rush song "Limelight," which had every person in the venue silent.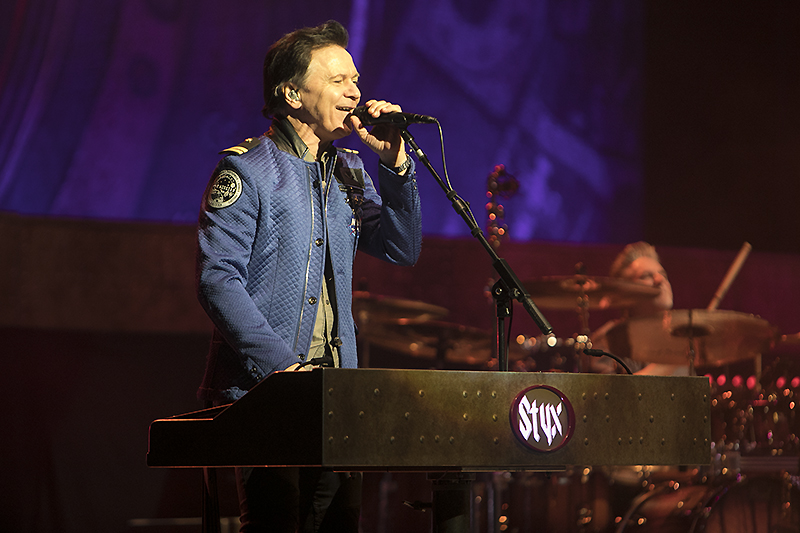 From there Styx closed out the evening with the 1-2-3 punch of "Come Sail Away," "Mr. Roboto," and "Renegade," leaving not a trace of a doubt that they are still at the top of their game, and are most certainly not done yet.
Here's a slideshow with more photos of Styx by Raymond Ahner:
Setlist: Gone Gone Gone | Blue Collar Man (Long Nights) | The Grand Illusion | Lady | Radio Silence | Snowblind | Red Storm | Light Up | Fooling Yourself (The Angry Young Man) (with Chuck Panozzo) | Rockin' the Paradise | Suite Madame Blue || Miss America | Come Again (Damn Yankees cover) | Crystal Ball / Crystal Ball Piano Epilogue | Pieces of Eight | Locomotive | The Outpost | Too Much Time On My Hands | Khedive | Limelight (Rush cover) | Come Sail Away || Mr. Roboto | Renegade