Reverend Horton Heat
Slim's
January 25, 2020
Photos by Raymond Ahner
Psychobilly legend The Reverend Horton Heat is out on the road supporting his latest release, Whole New Life, and recently pulled into Slim's in San Francisco for two beyond sold-out shows. And judging from the crowd's reaction, The Reverend and his band haven't lost a step, and sound as just as good as he always has.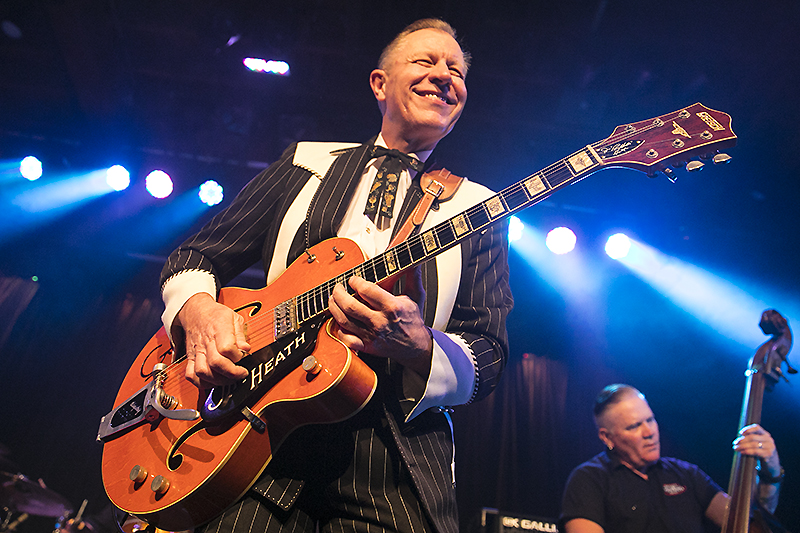 As the lights dimmed, Jim Heath (aka Reverend Horton Heat), long time bassist Jim "Jimbo" Wallace, and drummer Arjuna "RJ" Contreras took the stage and immediately hit the ground running with the trademark "Psychobilly Freakout." With his Gretsch 6120RHH, Mr. Heat belted out the riffs as he always has. From there the band played "Hate To See You Cry" off the latest album, as well as a handful of classics including "Five-O Ford" and "Big Red Rocket of Love."
Reverend Horton Heat then brought out fellow rockabilly guitarist Deke Dickerson, and together they did a handful of songs including "I Might Not Come Home At All," the Willie Nelson classic "I Never Cared For You," and a blazing cover of The Dickies "Road Kill."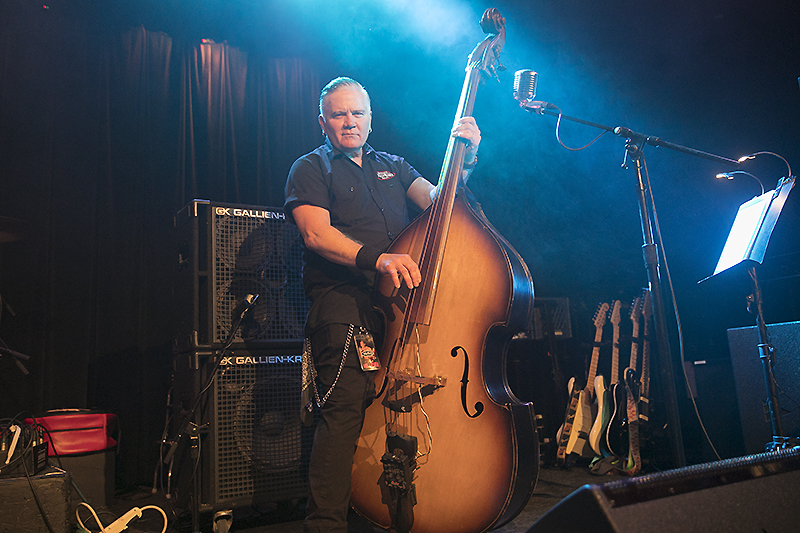 Wrapping up their sold-out stint at Slim's with "Galaxy 500," "Viva Las Vegas," and "The Scholl of Rock and Roll" (with Deke returning,) Reverend Horton Heat definitely left their fans wanting more. Here's hoping that the band return to San Francisco sooner than later.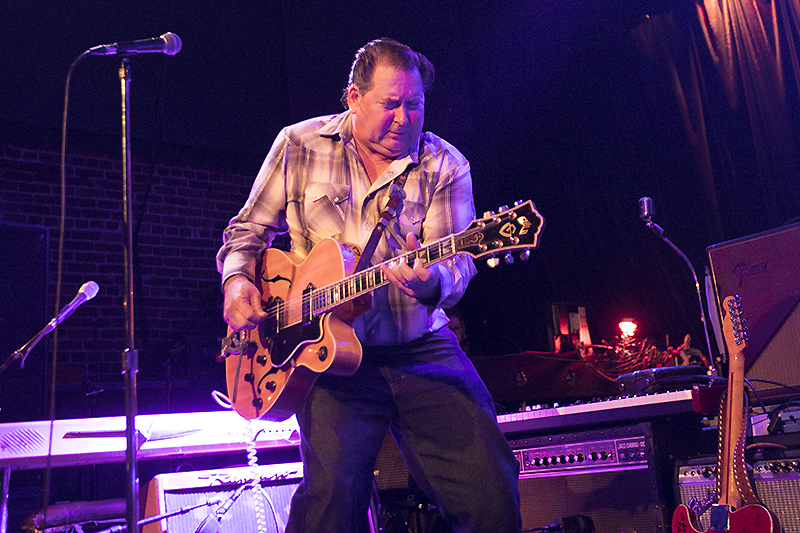 Opening the two shows were long-running roots rockabilly band The Paladins. Hailing from San Diego, the band proved to be the perfect openers for the headliners and the highlight of their set was "Hold On," which was featured in the recent film Ford Vs. Ferrari.
Here's a slideshow with more photos of both bands by Raymond Ahner:
Reverend Horton Heat:
The Paladins: